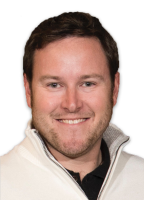 The Texas A&M soccer team returned a young but experienced squad from last season's Sweet 16 appearance in the NCAA tournament.
An antibiotic wipe canister that fell out of a backpack ultimately led to the arrest of Texas A&M defensive tackle McKinnley Jackson on dr…
Texas A&M redshirt freshman quarterback Haynes King suffered a fracture in his right tibia in the Aggies' 10-7 victory over Colorado on Sa…
The Texas A&M volleyball team continued finding its form with a 3-0 weekend in the A&M Invitational, including a pair of 3-0 wins Satu…
BRENHAM — Bryan head coach Ross Rogers said he was glad to be back on the Viking sidelines Friday, after overcoming a bout with COVID-19, up u…
When Texas A&M soccer sophomore defender Lauren Geczik looked up from spotting a 30-yard free kick, she knew it was game over.
In the middle of Texas A&M's 2018 football season, 12th Man Cullen Gillaspia turned heads during a press conference with a passing comment…
Rudder senior outside hitter Jordyn Pfeffer rarely takes a turn on the service line for the Ranger volleyball team.
Texas A&M head coach Jimbo Fisher, along with Isaiah Spiller, Leon O'Neal and Ainias Smith, took questions after the Aggies' 41-10 win ove…
A 10-3 Texas A&M lead over Kent State left much to be desired from the No. 6 Aggie football team.
View all