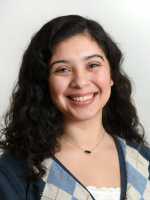 The Brazos County Health District has terminated five positions, water testing services and its health promotion division. 
College Station residents can now apply for a permit to operate short-term rentals. The city's ordinance related to STRs goes into effect Oct. 1. Read more for information on how to apply. 
Texas A&M University President Michael K. Young is retiring from his current position at the end of May and moving into other roles at the school. 
Residents have until the end of the month to complete their census. Those who have not responded may receive a visit from census takers, who started hitting the streets early in August.
Candles lit the front lawn of the Tau Kappa Epsilon fraternity house Monday night as more than 100 loved ones gathered in prayer for four peop…
Small updates to the Texas A&M University COVID-19 dashboard show that 122 students self-reported a positive case of COVID-19 on Aug. 26 — the largest single-day increase in self-reported cases displayed on the website. 
Texas A&M University employees learned this week that they will not be receiving merit increases in the upcoming fiscal year. 
The update, according to a release on Texas A&M Today, is prompted in part by advances in social media and other technology. The statement says that "the need for chalking as a communications channel in 2020 is no longer as important for message distribution."
Thomas Park and Veterans Park will receive improvements and new projects following approval from the College Station City Council.
Veterans can now be laid to rest in their own section of the Bryan City Cemetery, following unanimous approval from the city council this week.
View all