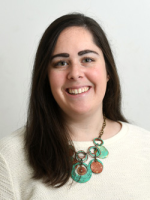 Hazel Royder Von Roeder counts being a nurse, and especially a military nurse, as one of her proudest accomplishments in her 100 years.
Hazel Royder Von Roeder, who turned 100 years old Tuesday, poses with a 1945 portrait of herself as a U.S. Army nurse during World War II. Her…
Hazel Royder Von Roeder celebrates her 100th birthday with the Brazos County Commissioners Court during the court's Sept. 14 meeting where she…
Hazel Royder Von Roeder, who turned 100 years old Tuesday, displays photos from her life and a stack of birthday cards she has received this y…
The Bryan City Council unanimously approved a budget amendment Tuesday that increases the budget expenditures for the 2021 fiscal year by $221…
In an update on COVID-19 in Brazos County to the county's Commissioners Court, the health district reported nearly 16,000 confirmed cases of C…
Hurricane Nicholas is bringing wind and rain to the Texas Gulf Coast, but most of the impacts should remain south of the Bryan-College Station…
The Bryan school district is reconsidering opening a virtual academy for elementary and intermediate school students after new legislation giv…
Eddie Mathison and Susan Honea, bonded forever through the tragedy of Sept. 11, 2001, met last week for the first time.
Local law enforcement agencies kicked off the 38th annual National Night Out campaign Thursday to help encourage people to host "block parties…
View all