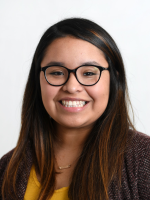 Eagle sports reporter Abigail Ochoa picks her favorite stories of the year.
It's not likely two volleyball teams meet four times in one season, but 2020 has made anything possible.
"It's a great day to be a Bluejay," head coach Boone Patterson said when reminiscing about Snook's latest historic win.
On the latest Brazos Sports PrepsCast, Zach Taylor, the voice of the Rudder Rangers, joins to preview A&M Consolidated-Rudder. Plus, break…
GARLAND — The Iola volleyball team has a lot to be thankful for this Thanksgiving, including a shiny new trophy to add to the program's collection.
WHARTON — Navasota quarterback Ja'mar Jessie accounted for three touchdowns in the first half, but the Rattlers lost their leader to a shoulde…
View all