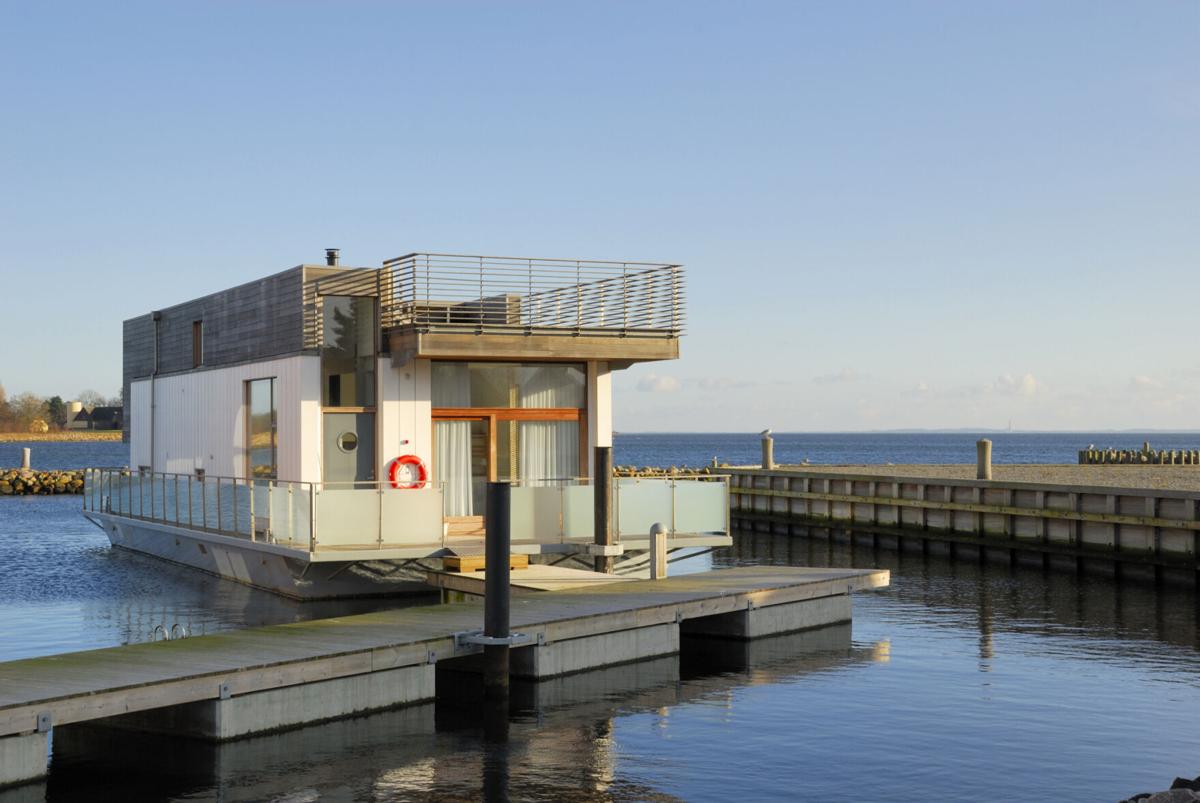 In these days of isolation, vacation rentals have become popular as a way for a family to vacation while keeping away from the many guests they encounter at hotels or resorts. And rather than thinking about a conventional vacation home or cottage, consider a houseboat — in essence, a floating vacation rental. Houseboats provide many of the same advantages as landlocked rentals, along with easy access to water recreation activities and almost complete isolation.
View a houseboat as a recreation vehicle or mobile home mounted on pontoons. Typically, you get sleeping facilities for up to 20 people, a functional kitchen, at least one full bath with shower, air conditioning, a slide into the water, and a deck where you can bask in the sun, sit in the shade, or fire up the barbecue. Some provide one or more private bedrooms; others feature convertible sofas. A few high-end models include satellite TV. Some marinas that rent houseboats offer small cabin cruisers as alternatives for one or two couples.
Accommodation space on houseboats is distinctly tighter than you'd find in most land rentals. And, at least as far as I can see, those "sleeps" number claims are even more exaggerated than those for land rentals. Almost all counts figure on two people in each double or queen bed, and only one or, at most two, are in private bedrooms; the other "beds" are pull-outs and convertible sofas.
Houseboats are mobile, typically powered by a good-sized outboard or inboard engine. At an average speed of less than 10 knots, you won't go very far in a houseboat, but you can get far enough for some privacy in a cove or uninhabited stretch of river.
Rates are typically higher than what you'd spend for a comparable land-based accommodation, starting at around $2,000 a week for a small unit to $3,,000 to $7000 for a larger unit sleeping up to 20. At most places, you can also rent for weekends or shorter midweek periods. As with vacation rentals or any stripe, rates are seasonal, with the best deals in the early spring and late fall "shoulder" seasons. And, as with many land rentals, you'll find the best per-person prices if you form a group to rent a large unit rather than decide to go as just a couple.
A consensus of "top" houseboating locations includes many in areas with good fall climates. Just about every source lists Lake Cumberland, Kentucky; Lake Mead, Nevada; Lake Ouichita, Arkansas; Lake Powell, Arizona/Utah; and Lake Shasta, California, as top houseboating centers. But you can find houseboat rentals as far north as Minnesota and British Columbia and as far south as Florida.
Even more than with conventional rentals, to keep costs to a minimum, you need to take a lot of basics with you. Food prices at marina-based grocery stores are generally a lot higher than at supermarkets, so schlep as much as you can from a land-based store before you shove off the marina. Your rental will probably have a TV set, but only the most expensive will have satellite, so you need to rely on using your smartphone as a hot spot — if you have a good signal. Otherwise, take a good supply of DVDs. Just to be sure, when I'm doing a rental with questions about the TV, I pack a small, cheap DVD-Blu-ray player and a handful of connecting cables.
I'll have to confess that I've never rented a houseboat, but I have friends who love the experience. Overall, a houseboat rental seems intriguing. Give it a thought.
Need to get away?
Start exploring magnificent places with our weekly travel newsletter.