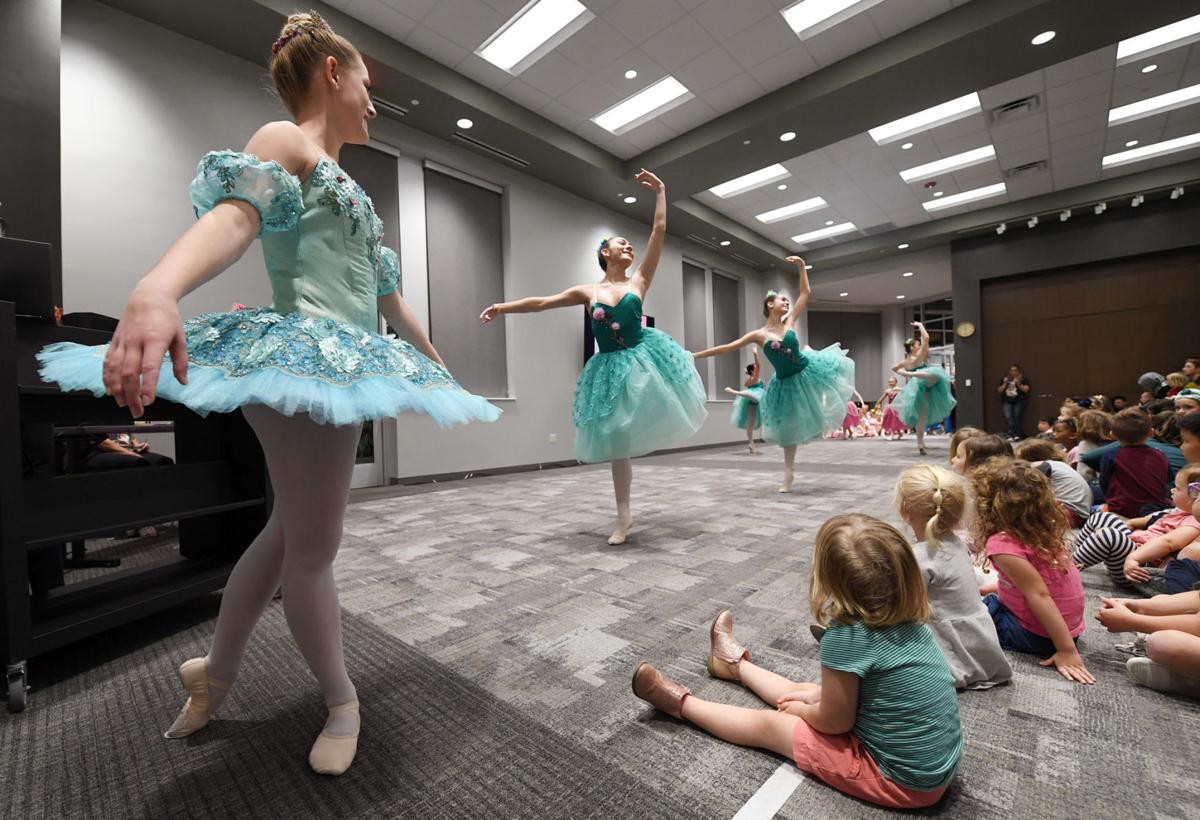 For many people, it wouldn't be Christmas without seeing The Nutcracker at least once. In past years, that usually meant a trip to Houston, Austin or even Dallas to see the Sugar Plum Fairy, Herr Drosselmeyer and the Mouse King.
Eight years ago, though, a wonderful group of local dance teachers came together to create Ballet Brazos and what they hoped would become an annual production of The Nutcracker. Students from area ballet schools auditioned for roles in the production and, with a lot of guidance and hard work — by the dancers and the teachers — the production went off successfully. Audiences loved it.
From its first performances in a Bryan school auditorium, Ballet Brazos has grown and grown, eventually moving into Rudder Auditorium and completely selling out two performances in one day.
This year there will be three Ballet Brazos performances of The Nutcracker in Rudder Auditorium: Friday at 7 p.m. and Saturday at 2 p.m. and 6:30 p.m. This is a great time to share your love of The Nutcracker with your children or grandchildren. You will thrill to the beloved story adapted from The Nutcracker and the Mouse King by E.T.A. Hoffmann.
Tickets range from $9 to $35, available at the MSC Box Office on the first floor of Rudder Tower on the Texas A&M campus. They also are available online at tickets@msc.tamu.edu or by calling 979-845-1234.
The Ballet Brazos production of The Nutcracker is a visual delight, with sumptuous costumes, gorgeous sets, colorful scenery, beautiful dancers and graceful dancing under the direction of Suzanne Moreau and Diana Wilcox. Katy Ellison is artistic adviser, while the multitalented Andrew Roblyer is theatrical adviser.
The Nutcracker had its premiere in Saint Petersburg, Russia, on Dec. 16, 1892 — and it wasn't a success. Now, though, The Nutcracker is a beloved holiday tradition.
Pyotr Ilyich Tchaikovsky was commissioned to write the music for an opera and a ballet. Iolanta became Tchaikovsky's final opera, and it had its premiere on a double bill with The Nutcracker, which was choreographed by the legendary Marius Petipa and, after Petipa fell ill, longtime assistant Lev Ivanov.
Andrew Veyette, New York City Ballet principal, returns for his fourth production with Ballet Brazos, joined by Sara Adams, a New York City Ballet soloist, as the Sugar Plum Fairy. Veyette is her Cavalier.
For the Ballet Brazos production, guest artists include Edward DeShane as the Nutcracker Prince, Andrew Robyler as Uncle Drosselmeyer, Shohei Iwahama as the Arabian and Dominick Oliver as the Rat King and the Russian.
Ballet Brazos lead dancers are Lexi Sink as Clara, Christine Greve as the Snow Queen, Sarah Kate Stolz as the Dew Drop Fairy at the evening performances and Raimie West Bouldin as the Dew Drop Fairy at the Saturday matinee.
Be the first to know
Get local news delivered to your inbox!