Extraordinary and The Power of 2 — now on sale for $20
Extraordinary and The Power of 2 — now on sale for $20

Finish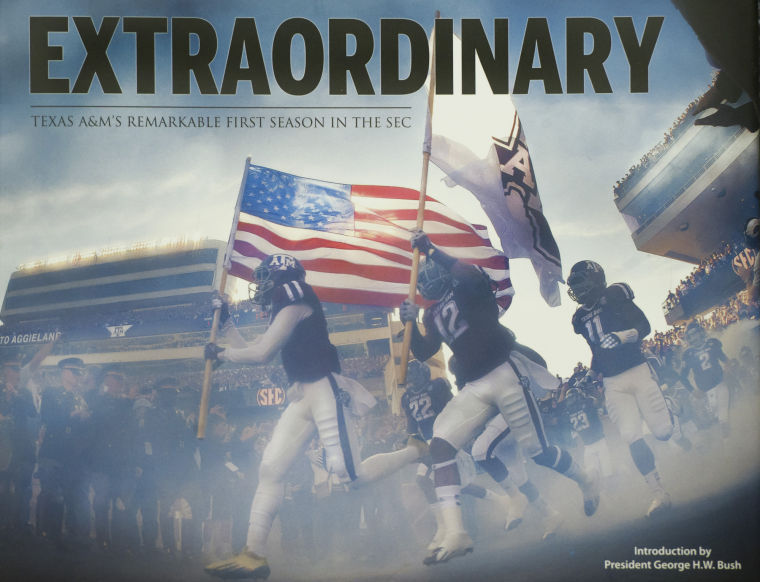 Get the book that captures the Aggies' amazing 2012 football season. The Eagle's team of reporters and photographers were there for it all, from spring practice to the Heisman Trophy ceremony to the Cotton Bowl. This beautiful hard-bound coffee table book covers every game of the inaugural SEC season with colorful commentary and stunning photography.
The Eagle's Extraordinary is loaded with striking photographs of that remarkable first season in the SEC.
Relive the history-making plays made by Johnny Manziel during his brief, but memorable career at Texas A&M University. The Eagle's award-winning writers and photographers were there for all the dramatic moments, and have chronicled the unforgettable plays that swept Aggie fans off their feet and made Manziel a household name.
The Eagle's The Power of 2 is loaded with striking photographs that show the "Wow!" factor of the Heisman Trophy winner, along with details on his bowl game brilliance and commentary from teammates and former A&M quarterbacks.
This keepsake is a must-have for fans who want to experience Manziel's spectacular impact on the university and Aggie Nation.