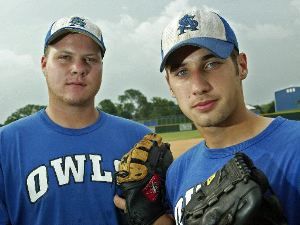 Mike Carrabine was hired as Rudder boys basketball coach. Carrabine spent the last 20 years at Fort Bend Dulles, which made its first UIL state tournament appearance in 2008. Carrabine takes over a Rudder team that went 27-9 and played at a regional tournament for the first time in school history last season. Carrabine replaces third-year coach Eric Jackson who died in May. Jackson coached the Rangers to the Region III semifinals. Carrabine began his coaching career at Houston St. Thomas, where he led the Eagles to the Texas Christian Interscholastic League 4A state championship in 1990. He also coached at Sweeny and Crosby before moving to Dulles.
Venus Williams reached the semifinals at Wimbledon for the 10th time. The five-time champion at the All England Club advanced by beating Jelena Ostapenko 6-3, 7-5 under a closed roof on Centre Court.
Franklin outfielder Kyla Walker was been named a first-team selection on the Texas Sports Writers Association Class 3A All-State Softball Team. Walker, who played for Baylor, was the top hitter in the Brazos Valley with a .662 batting average and a .734 on-base percentage. She stole 28 bases, scored 34 runs and had nine doubles as she earned District 20-3A MVP honors.
Serena Williams won her sixth title at the All England Club, beating Garbine Muguruza of Spain 6-4, 6-4 in the women's final. For Williams, it was her second "Serena Slam" — holding all four major titles at the same time.
So Yeon Ryu won the U.S. Women's Open, defeating Hee Kyung Seo by three shots in a three-hole playoff. Ryu became the fifth South Korean to win the Open and the fourth in the last seven years.
Spanish cyclist Manuel Beltran tested positive for the performance-enhancer EPO and was immediately kicked out of the Tour de France and suspended by his team, Liquigas.
Senior shortstop-pitcher Nick Hildebrant, who helped the Anderson-Shiro Owls to a state championship, was named tri-player of the year on the Class A Texas Sports Writers Association's All-State Baseball Team. Hildebrant shared the honor with Union Hill pitcher-outfielder Shawn Hayes and Dawson pitcher-shortstop Michael Medrano. Hildrebant was a first-team pick at shortstop. He batted .471 with six home runs and 38 RBIs. He was a second-team selection at pitcher. He was 7-0 with a 1.81 ERA.
Maryland quarterback Scott Milanovich, the most prolific passer in school history, was suspended for eight games by the NCAA for gambling on college sports.
Alain Prost got his 50th Formula One victory by taking the British Grand Prix.
Treboh Joe, a 9-year-old gelding, made harness racing history by losing his 162nd consecutive race. Treboh Joe finished fourth to break the North American record of 161 straight losses held by Shiaway Moses.
Nolan Ryan of the Houston Astros became the first pitcher in major league history to reach 4,000 strikeouts when he fanned New York's Danny Heep in the sixth inning.
Britain's Sebastian Coe broke his own world record in the 1,000-meter run with a time of 2:12.18 in a meet in Oslo, Norway. Seven runners shattered the 3-minute, 51-second barrier in the mile led by Steve Ovett at 3:49.25. Steve Scott finished third and set an American record in 3:49.68.
Tony Perez hit a home run in the 15th inning off Jim "Catfish" Hunter to give the National League a 2-1 win in the longest game in All-Star history.
Red Schoendienst hit a home run in the 14th inning to give the NL a 4-3 victory in the All-Star game.
Babe Ruth made his major league pitching debut for the Boston Red Sox against Cleveland, getting the 4-3 victory over the Indians.
Be the first to know
Get local news delivered to your inbox!