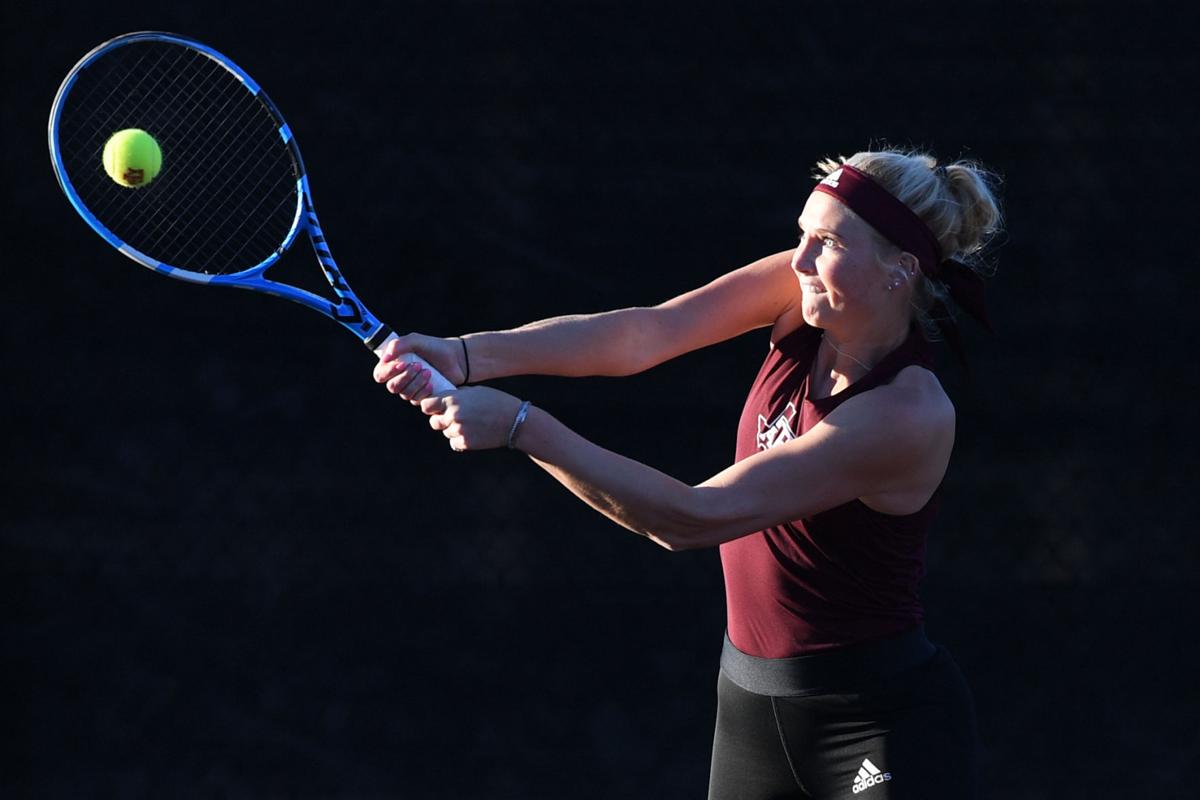 FORT WORTH — The Texas A&M women's tennis team swept doubles play and earned five wins in singles on the third day of the TCU Invitational on Monday.
In doubles, A&M's Tatiana Makarova and Jayci Goldsmith, and Riley McQuaid and Jessica Anzo beat their North Texas opponents, while Renee McBryde and Elise Robbins took down Houston's Phonexay Chitdara and Sophie Gerits.
Makarova, McQuaid, McBryde, Dorthea Faa-Hviding and Isa Di Laura all added singles victories.