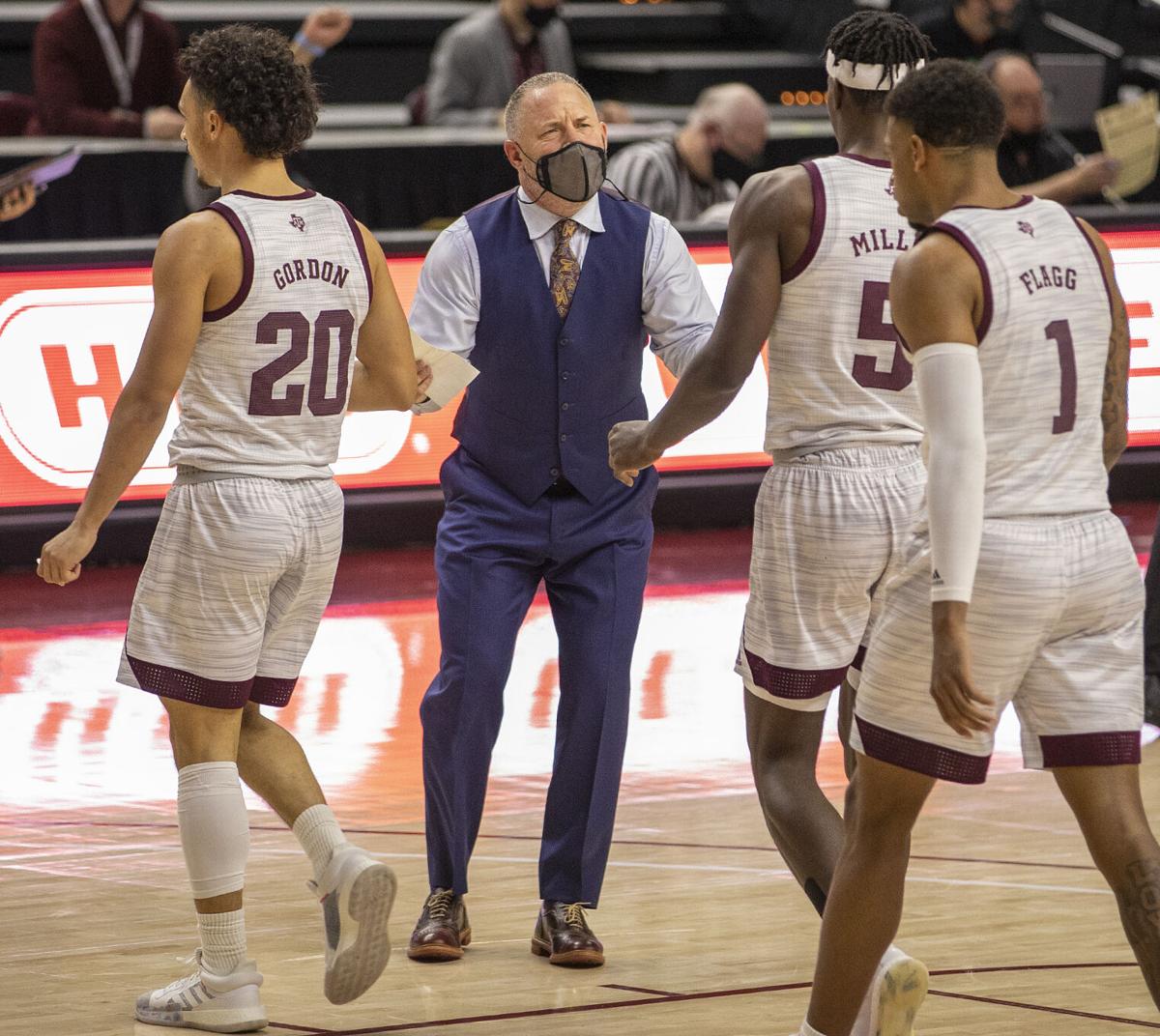 Timeouts have become a form of triage for the Texas A&M men's basketball team this season. It is especially evident when head coach Buzz Williams has to burn one of his timeouts that become one of the four elongated media timeouts in each half.
"When you have to use your timeouts and that counts as the media, not always, but stereotypically speaking, it means we're wounded and we're bleeding and we have to somehow stop the wound," Williams said Monday on his weekly radio show.
The problem that has plagued the Aggies through a 1-3 start to Southeastern Conference play, Williams surmised, is a lack of endurance, whether it be physical, mental or emotional. Fixing it has been a main focus as the Aggies (6-4) as they prepare for their 8 p.m. Wednesday game at Mississippi State (8-4, 3-1).
Williams says the Aggies' biggest moments of deterioration have come about a minute before those breaks, accounting for approximately 8-10 minutes of total game time.
"You can't have an identity as far as a 2-3 zone or we do this tricky stuff on offense if you don't play really hard," Williams said. "We play hard at times, but playing hard includes the minute prior to each media timeout. That's my fault. That's not our kids' fault. But collectively as a program, we have to accept that's where we're deficient and how can we increase our endurance — physically, mentally and emotionally — to not just disintegrate in those minute or three or four possessions leading up to the media timeout."
Williams said the possessions leading up to the media timeouts account for about 25% of possessions.
The data backs up William's analysis.
Through the first four games of SEC play, the Aggies have been outscored 102-59 in the minute leading up to each media timeout. In that same time period, A&M has given up 20 turnovers to opponents' nine.
A&M's worst performance in those minutes came in the 78-54 loss at South Carolina on Jan. 6. A&M was outscored 33-15 while turning the ball over six times to South Carolina's three during the minute before each media timeout. Williams was forced to call two of his timeouts close enough to a designated media timeout that the two were merged, costing the Aggies an extra stoppage in play.
"I've called more timeouts in conference play thus far through four games that counted as the media timeout, because it's just disintegrating in such a negative way that we have to stop it," Williams said. "You don't want to use your timeouts as the media. You would like to strategically use them at other times, so that there is more time to be with your team."
In SEC play this season, Williams has been forced to use seven timeouts that ultimately became the media break.
A&M, however, did outperform Auburn in the lead up to media timeouts in its lone SEC win of the season, 68-66 on Jan. 2. The Aggies outscored the Tigers 21-15 and none of Williams timeouts became commercial breaks. But as the game wound toward the final four-minute media timeout, the Aggies' began to let Auburn back in the game. In that final pre-break minute, Auburn outscored A&M 8-2 and the Aggies turned the ball over once. They ultimately needed a last-second shot by Andre Gordon to win.
Showing more endurance against Mississippi State will be a challenge. The Bulldogs already have beaten Georgia, Vanderbilt and No. 13 Missouri this season. They also have the SEC's third and fourth best scorers in Iverson Molinar (19.2 points per game) and D.J. Stewart Jr (18.6). Post Tolu Smith leads the conference in double doubles, free-throw attempts and rebounding.
To improve, the Aggies will have to work harder in practice, Williams said.
"We're still searching for that identity and you're not going to get that identity in the game," he said. "You're going to get that identity in the days leading up to the game."
Texas A&M v Tennessee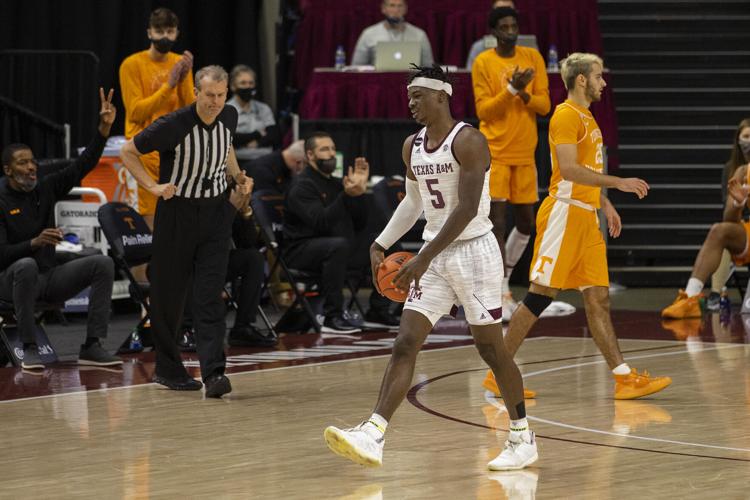 Texas A&M v Tennessee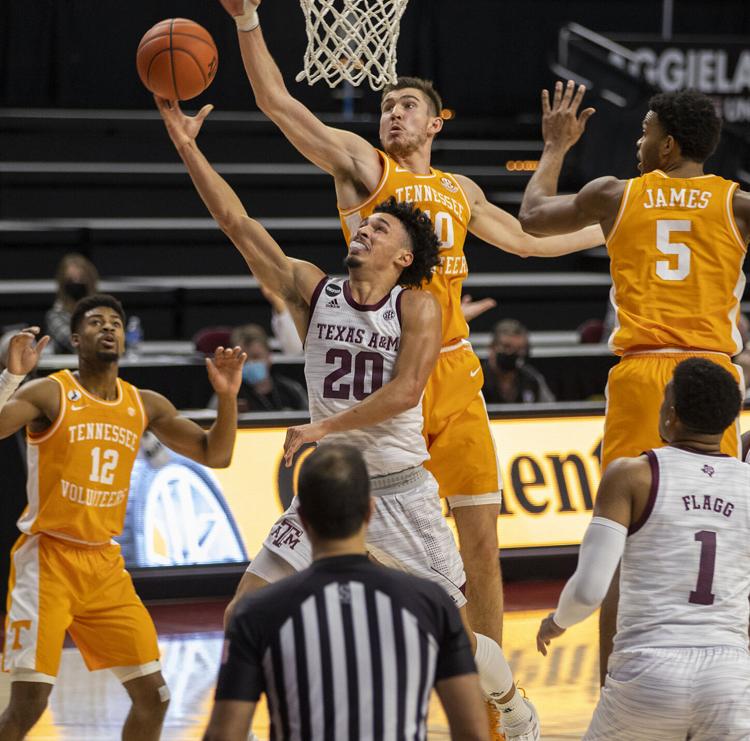 Texas A&M v Tennessee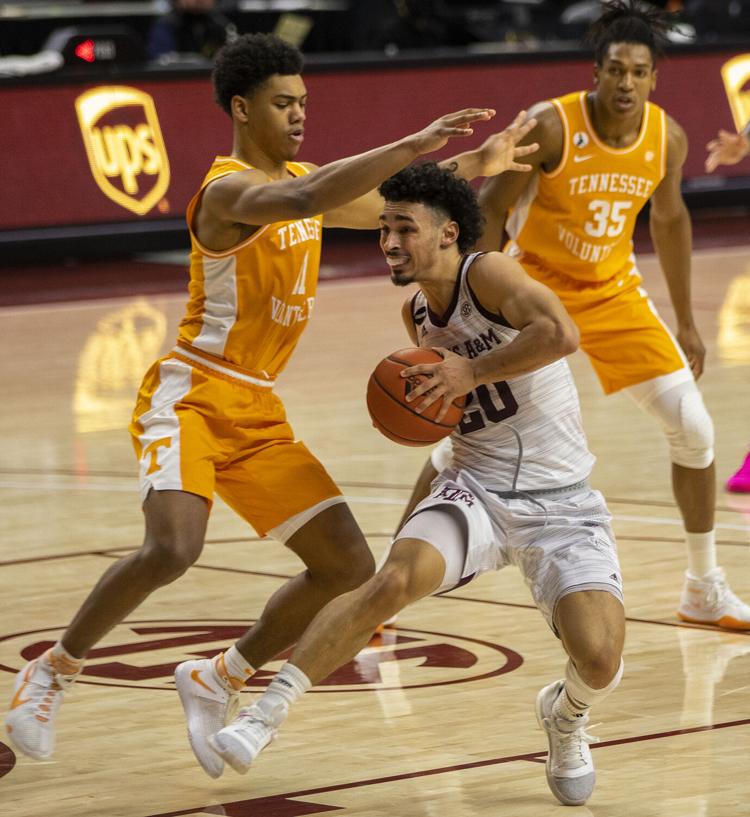 Texas A&M v Tennessee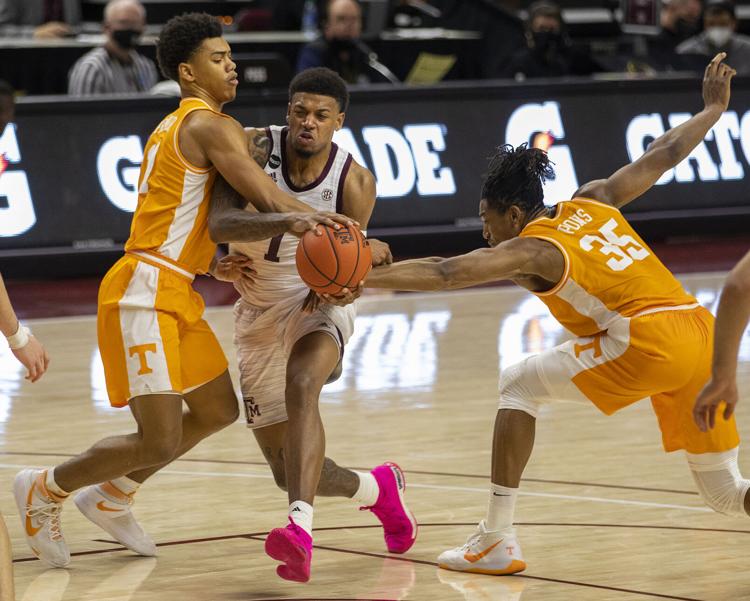 Texas A&M v Tennessee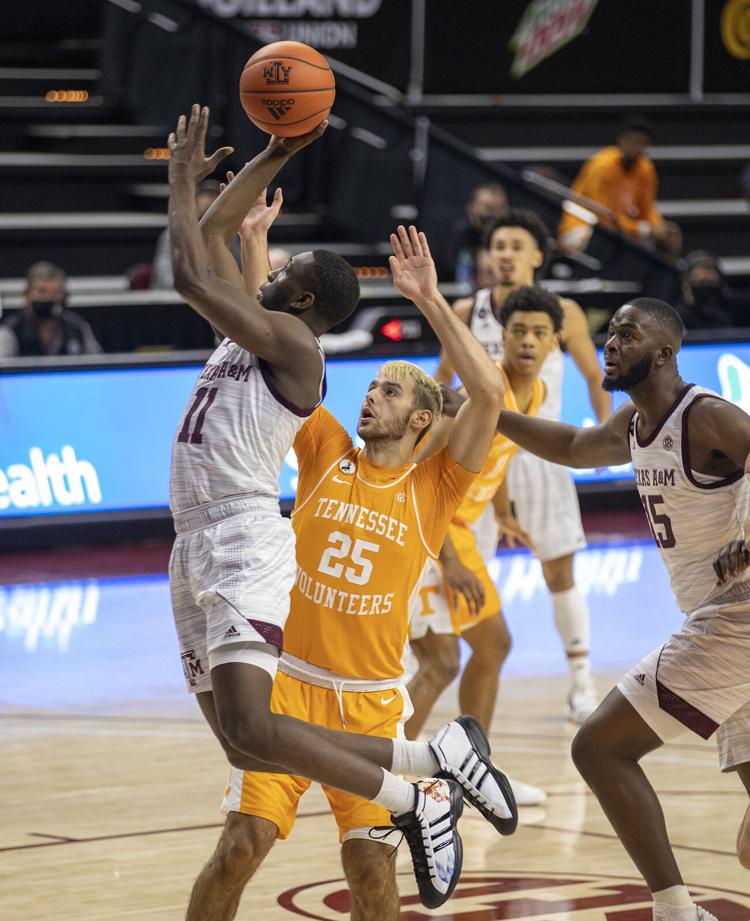 Texas A&M v Tennessee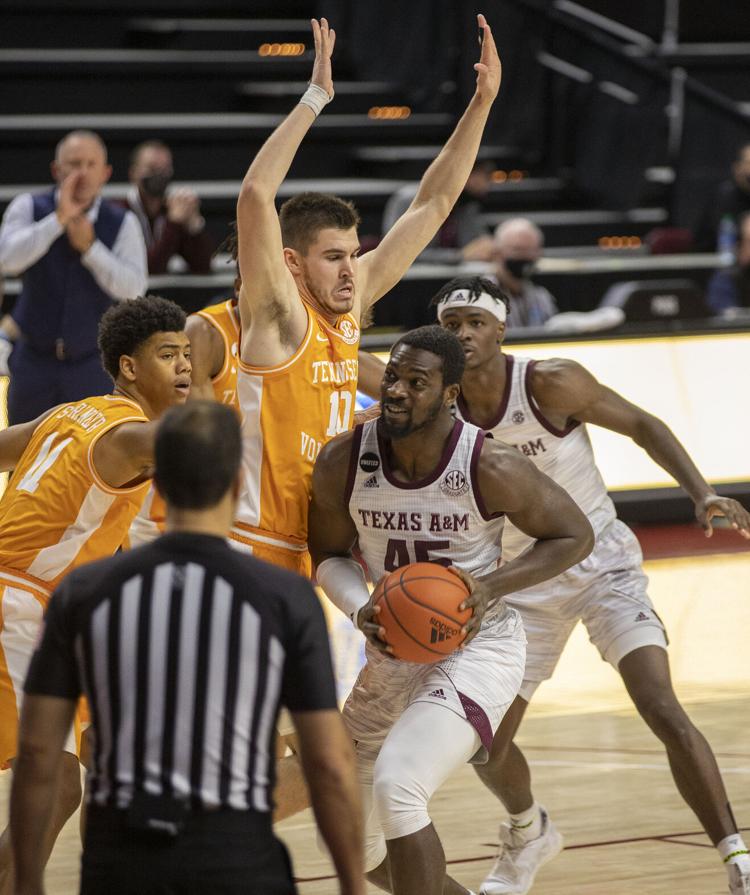 Texas A&M v Tennessee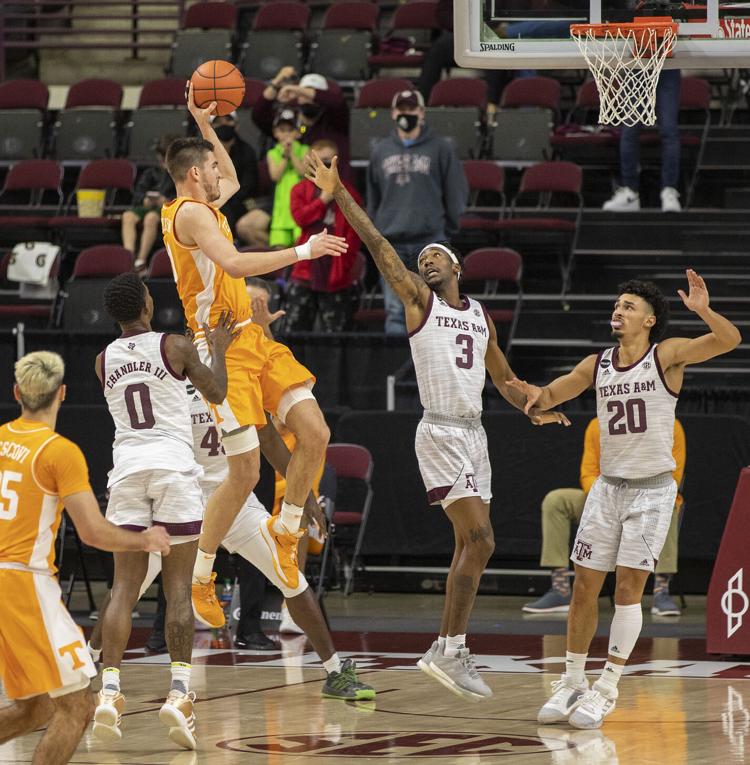 Texas A&M v Tennessee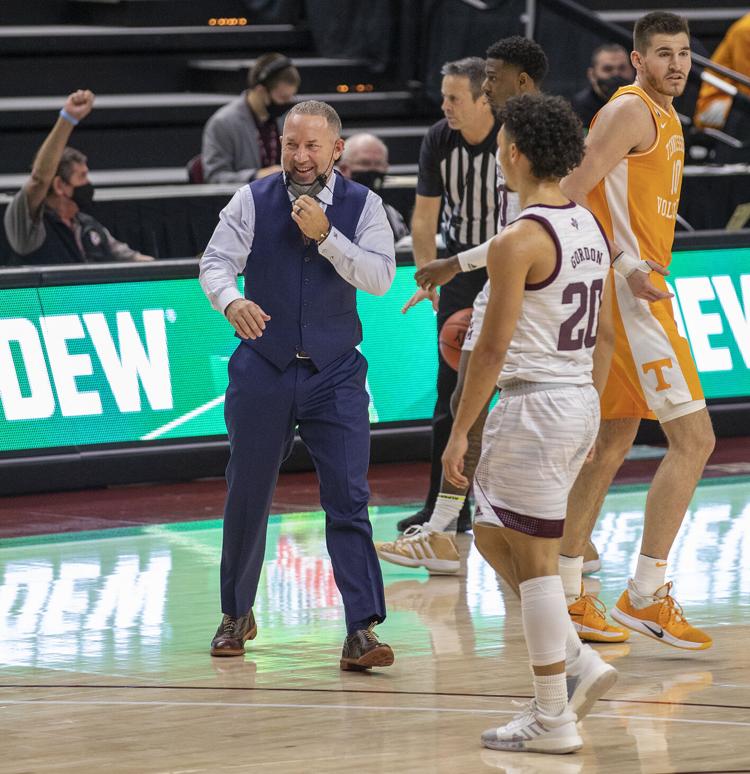 Texas A&M v Tennessee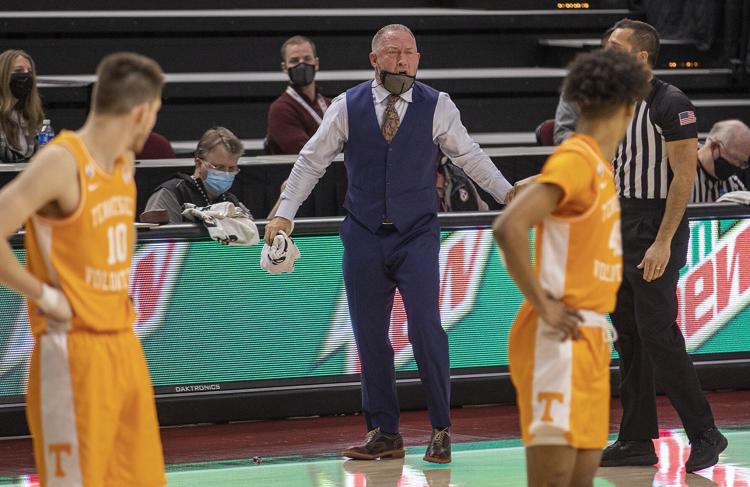 Texas A&M v Tennessee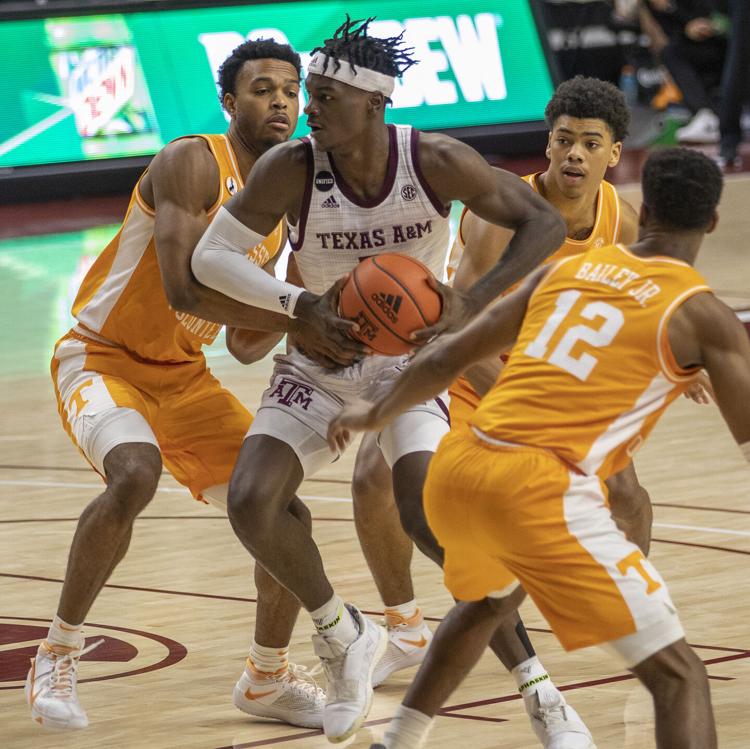 Texas A&M v Tennessee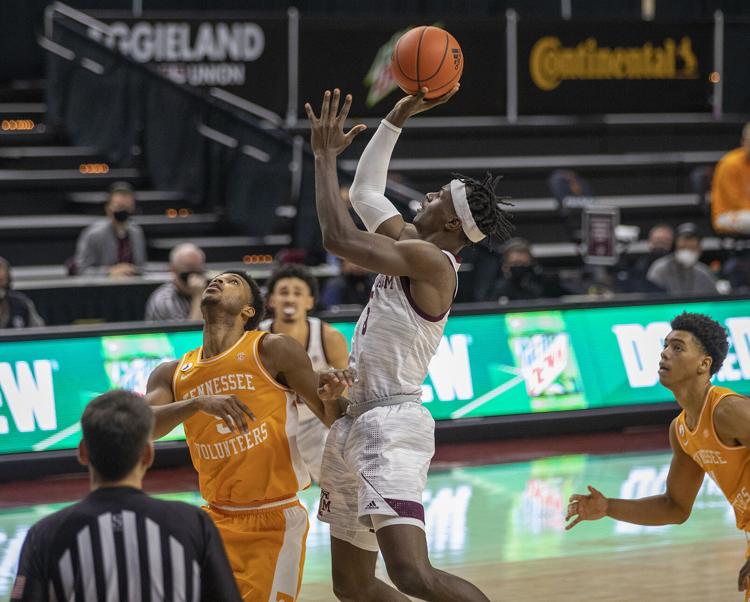 Texas A&M v Tennessee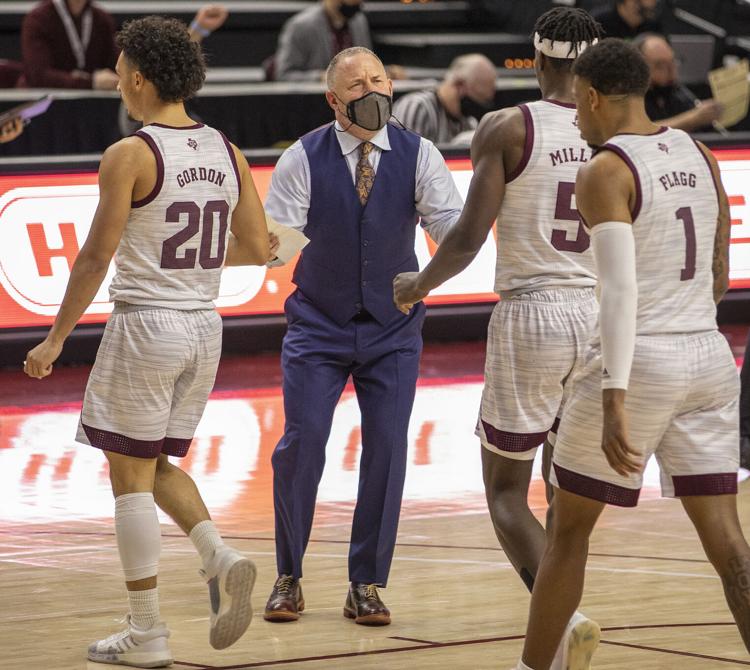 Texas A&M v Tennessee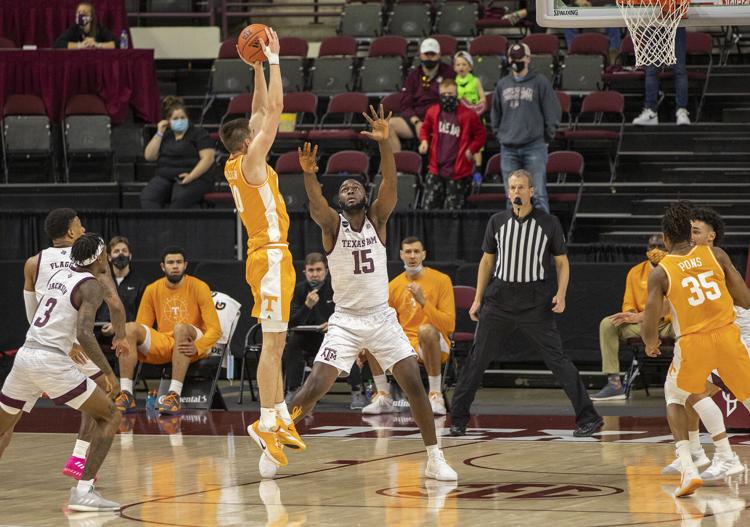 Texas A&M v Tennessee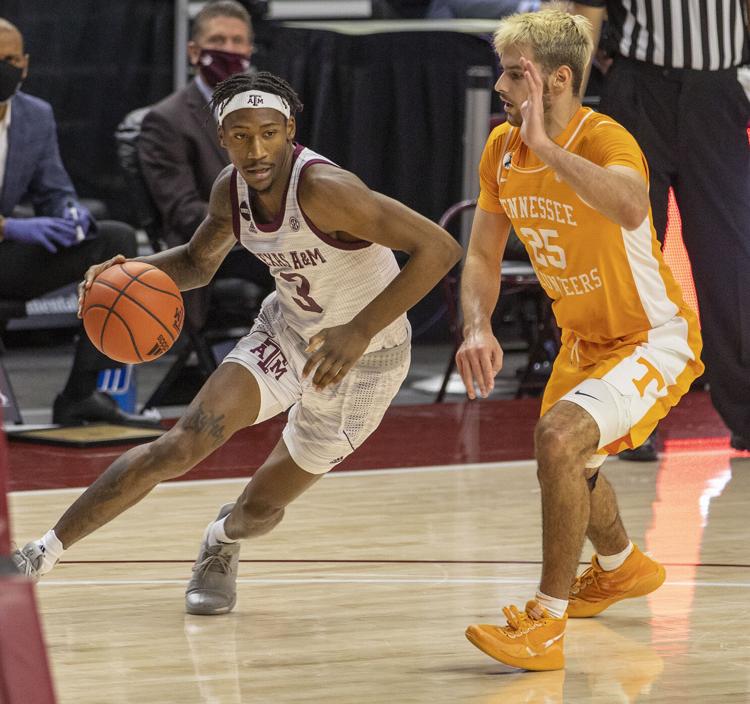 Texas A&M v Tennessee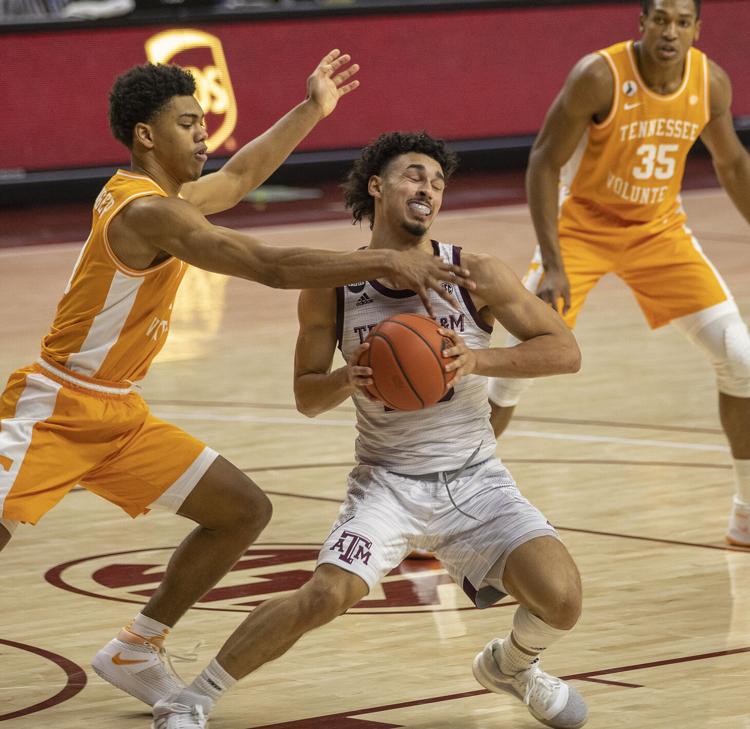 Texas A&M v Tennessee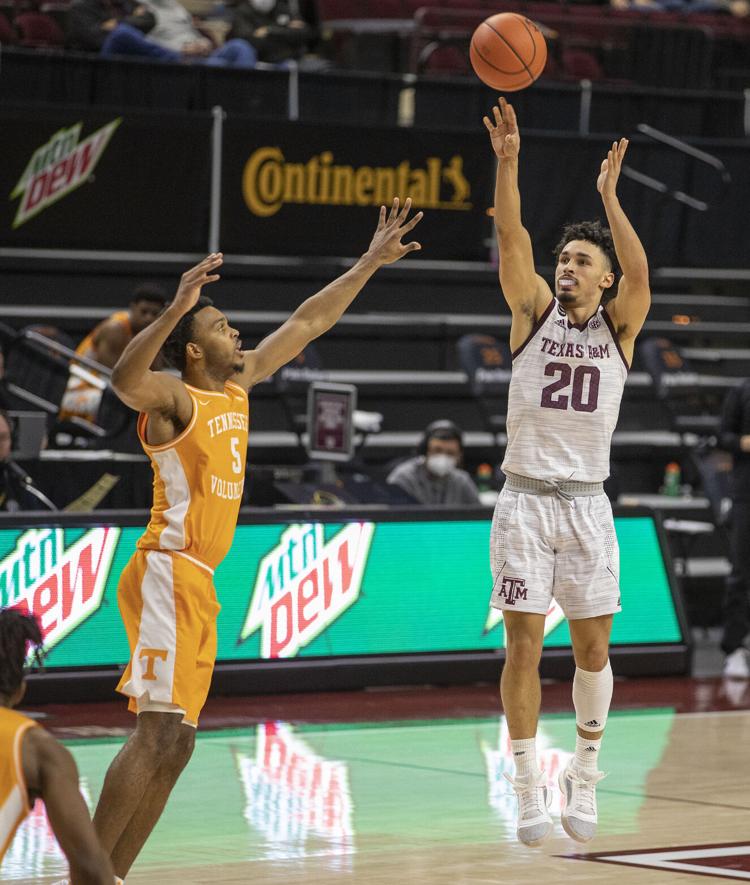 Texas A&M v Tennessee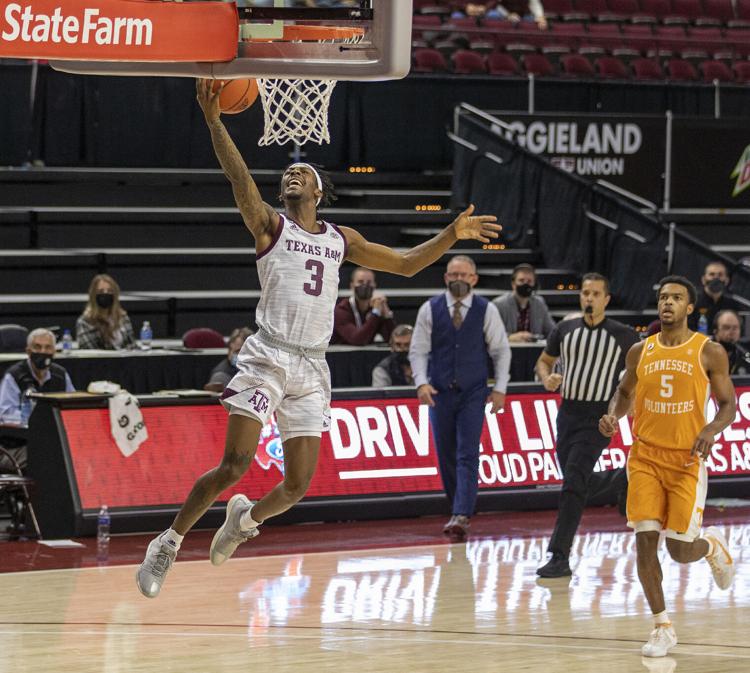 Texas A&M v Tennessee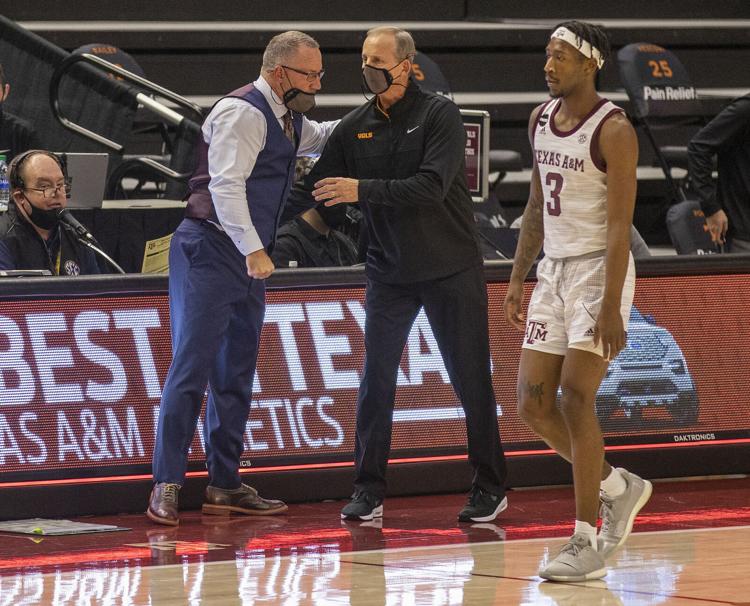 Texas A&M v Tennessee