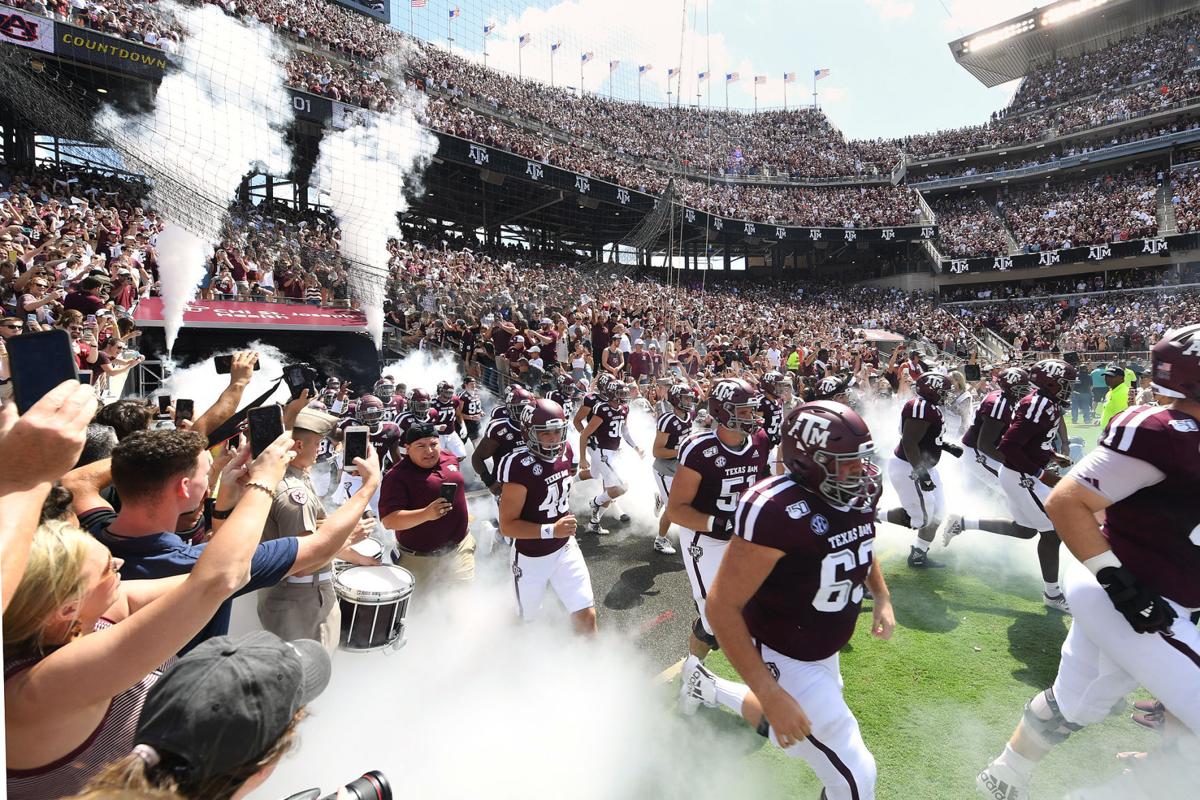 Texas A&M student-athletes will be able to have voluntary in-person athletic activity on campus starting Tuesday.
A&M has been preparing for their return for more than a month. The school's athletic department created a Performance & Wellness Task Force to develop a return to activities plan. The group consulted with the Centers for Disease Control and Prevention, local public health officials, the Southeastern Conference, the NCAA and A&M University experts in infectious diseases. A&M released a summary of those guidelines Sunday night.
A&M student-athletes and coaches for all sports along with staff were tested for COVID-19 starting on May 18. Close to 500 have been tested, athletic director Ross Bjork said in a text.
Less than five returning student-athletes tested positive and all were asymptomatic, Bjork told The Dallas Morning News, adding "we knew we would have positive tests. That's why you do the tests, to verify that your plan is working and to verify the health and safety of athletes, which is the most important thing."
Those athletes were placed in self isolation with contact tracing, which is part of A&M's safety procedures.
Bjork said Sunday there are around 275 A&M students in town, based on a survey.
"A few of those 275 still have to go through our screening process," he said. "As of now, there's around 105 football players in town."
Most people focus on football, but other fall sports are soccer, volleyball and cross country.
A&M's season opener in football is Sept. 5 against Abilene Christian at Kyle Field. The soccer team has an exhibition scheduled for Aug. 7 against SFA at Ellis Field and the regular-season opener is Aug. 20 at Ohio State. The volleyball team will open the season Aug. 28 in Hawaii.
A&M's weight rooms and outdoor facilities at the West Campus PDC field, the football practice fields, the soccer fields, baseball field and the outdoor track will be open. Basketball and volleyball practice courts will remain closed, along with locker rooms. The weight room will be limited to one athlete per station, with only strength and conditioning coaches allowed to spot.
Modified nutrition options will be available at the weight rooms and the Slocum Nutrition Center. Flow of traffic at the nutrition center will be controlled to encourage social distancing.
A&M originally planned to allow athletes to have voluntary workouts starting Monday, the date set by the SEC, but it was pushed back a day. A&M has authorized a special full-day release of all nonessential personnel on Monday to facilitate participation in the public memorial service for George Floyd, which will be held at Fountain of Praise Church in Houston. The memorial service will be available via livestream through major broadcasting networks.
The Slocum Nutrition Center will be operational on Monday.
Be the first to know
Get local news delivered to your inbox!