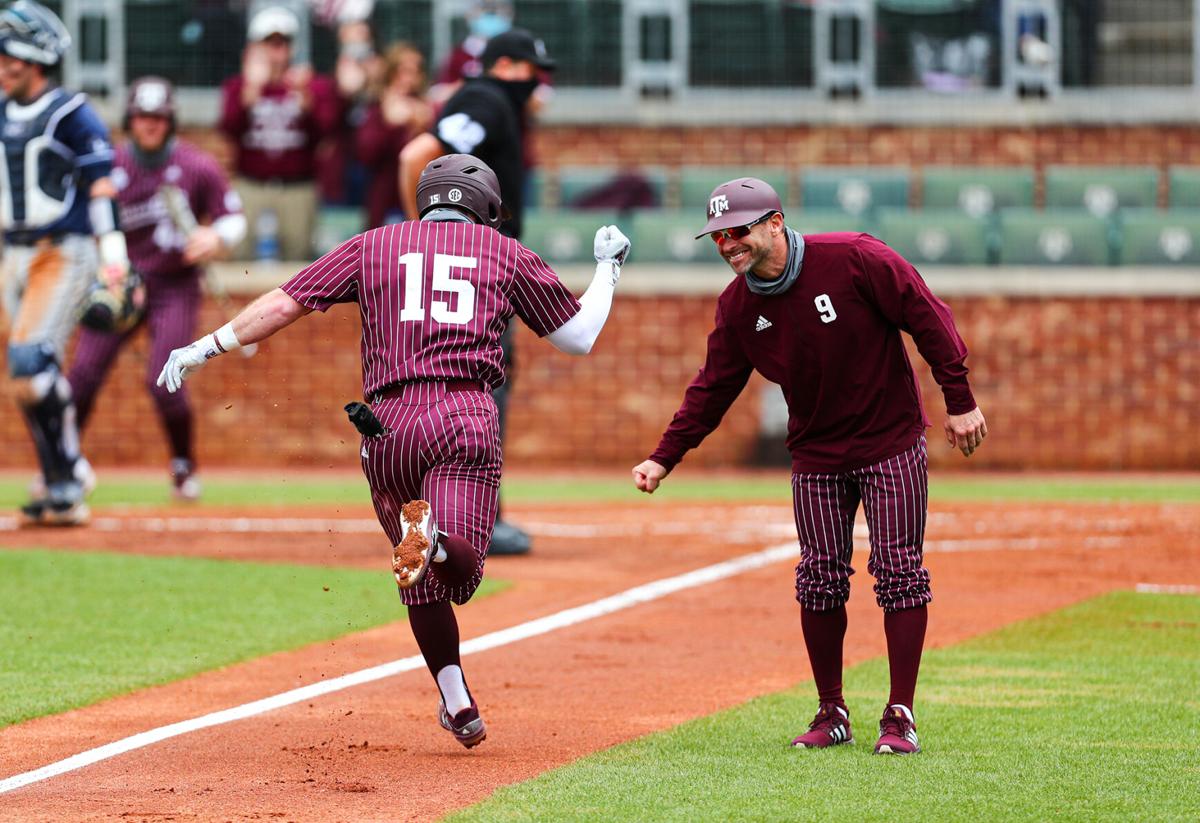 It had been three years since Texas A&M pitcher Jonathan Childress came close to 100 pitches in a game. After having Tommy John surgery on his throwing arm in 2019, doubts crept into the returning sophomore's mind if he could reach that plateau again.
Sunday, Childress hit the century mark exactly in his first start of the 2021 season, setting a career high, and aiding the Aggies in a 15-0 win over Xavier at Blue Bell Park. 
The 6-foot-4 left-hander added a career high in strikeouts with nine in 4 2/3 innings to go with four walks and three hits for the Aggies (1-2). 
"Even when I was healthy my freshman year, we were still building up and I was getting cut off at about 70 pitches, so throwing 100 pitches was great. It was really good for my mental state, because I know I can still do it," Childress said. 
In seven total starts as an Aggie, Childress never passed 73 pitches, his previous high was Feb. 24, 2019 against UIC. During warmups before the fourth inning of his next start, a bout with Houston in the Shriner's Classic at Minute Maid Park, Childress was lifted after experiencing pain in his throwing elbow. He missed the remainder of the 2019 season after undergoing surgery. 
Childress reached 70 pitches in the shortened 2020 season against Incarnate Word on Feb. 26, when he set his previous high mark for strikeouts with seven. 
He began Sunday's game with a fastball that topped out in the low 90s, but relied heavily on throwing his low-80s change and curveball for strikes. The fastball was utilized as a set up or strikeout pitch. 
The second inning presented the starter with the most trouble, when a single, a walk and a fielder's choice put runners on the corners for the Musketeers (2-1). But a strikeout and a grounder back to the pitcher ended the threat. 
With Childress' pitch count continuing to rise, head coach Rob Childress went for the ball with two outs in the fifth and Xavier runners on first and second. Though his velocity had dropped a handful of degrees, Jonathan Childress said he still felt strong. His effort received a standing ovation from the crowd. 
Reliever Alex Magers (1-0) ultimately earned the win, pitching 1 1/3 innings of hitless baseball. It was the first win of the sophomore's career.
"You always want to get the win, but the big thing is that the team gets the win," Jonathan Childress said. "If going to Alex Magers was the best option, then I think that's what we should go with and trust the coach's decision."
Xavier starter Griffin Lancue was saddled with the loss.
After Saturday's opening double header losses to Xavier in which Aggie bats went 3-for-23 with runners in scoring position, the A&M offense returned much more opportunistic, highlighted by senior infielder Bryce Blaum. In his two previous seasons, Blaum started 80 games, including all 18 last season. Saturday, his name was left off both starting lineups. 
The ritual of arriving at the ballpark in the morning and checking to see if his name was on the lineup card is a new experience, but one that left him enthused Sunday morning. 
The first pitch he saw this season — which was a fastball inside to leadoff the second inning — Blaum sent on a line over the left-field fence for the Aggies' first home run this year and second run of the game.
"It was a great feeling," Blaum said. "It was more important that we got the offense a spark plug after that."
Returning veteran Hunter Coleman also made the most of his opportunities, all off the bench, including a towering home run to right center in the eighth. Coleman's brother Ty Coleman saw his first action of the season off the bench and recorded a single in the seventh.
"We had plenty of opportunities yesterday and didn't get some big hits and it certainly cost us a tough day yesterday," Rob Childress said. "But, with some different guys in the lineup today, Bryce Blaum played extremely well. Ty Coleman coming off the bench and Hunter Coleman coming off the bench and Bryan Sturgess had a great game last night and again today."
Sturgess, a graduate transfer from UTSA, went 3-for-5 with an RBI and a walk. Saturday, Sturgess worked himself on base by way of two walks and taking a pitch to the body. 
The Katy Seven Lakes alumnus said getting the chance to play Southeastern Conference baseball is living out a childhood fantasy. 
"He's very similar to our other older guys," Rob Childress said. "He's like an extension of our coaching staff. He's got a great understanding of the game, the offensive approach, the swing and just baseball."
Sturgess' lone RBI was a part of the three-run second that included Blaum's home run. The Aggies added another in the third on an RBI double by catcher Mikey Hoehner, who went 2-for-4. A sacrifice fly from Blaum in the fifth extended A&M's lead an inning before first baseman Will Frizzell sent a solo shot into right field. 
Before the Musketeers could record a single out in the seventh, the Aggies batted around, turning four hits and five walks into seven runs. Hunter Coleman's homer in the eighth rounded out the Aggie scoreline. 
Through the weekend, all but six Aggie players received playing time. Graduate transfer pitcher Chris Farrell was the only non-freshman and freshman catcher Robert Antonetti was the only non-pitcher not see action. 
Freshman pitchers Gabe Craig and Kobe Andrade made their collegiate debuts in the eighth and ninth, allowing one hit and one walk between the pair. Sophomore Will Johnston worked an inning after Magers throwing 19 pitches without a hit or a run. 
With 19 position players on the scoresheet Sunday, Rob Childress will have plenty of decisions to make in regards to a lineup before conference play rolls around.
"Yesterday, maybe some new guys were amped up and revved up, it being their first time in the Maroon and White," Rob Childress said. "You could see their anxiety levels were a little bit higher than, obviously, we've seen during practice. But to be able to empty the bench today, it's just a feel-good day for the locker room."
NOTES — A&M hit 6-for-22 with runners in scoring position, a mark skewed by an influx of baserunners after the game got out of hand. The Aggies hit .778 with runners on third and less than two outs… A&M leadoff hitters went 6-for-8 including all three home runs and a Brett Minnich double… A&M second baseman Logan Sartori exited the game after taking a pitch to the head, but Rob Childress said he will be fine for next week. Junior left hander Chris Weber (1-0, 2.35 ERA in 2020) will get the start Tuesday against Abilene Christian.
Gallery: Texas A&M defeats Xavier 15-0 in series finale
A&M Baseball vs. Xavier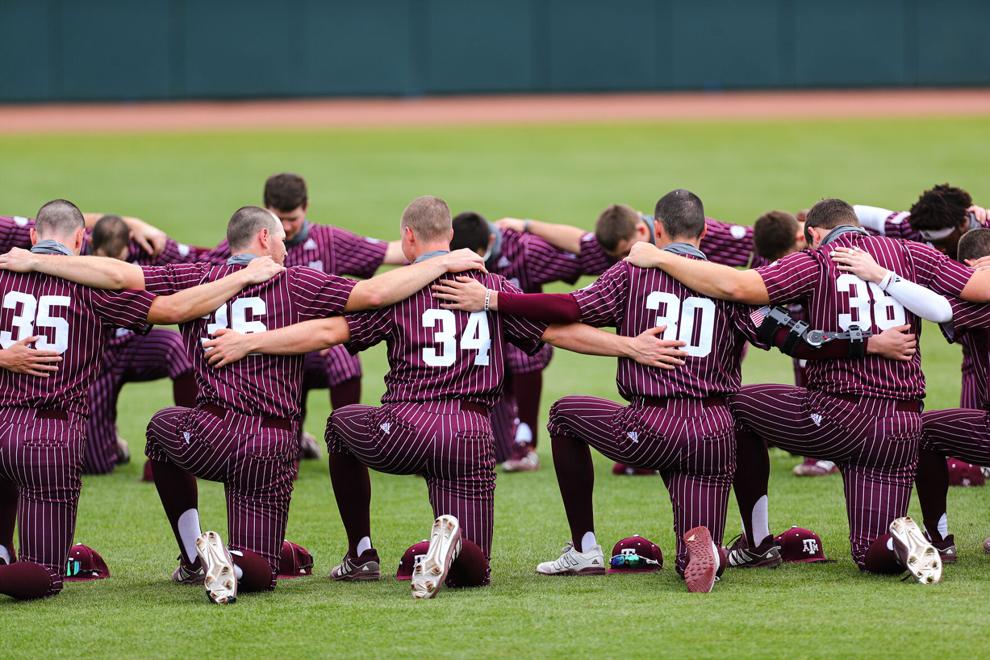 A&M Baseball vs. Xavier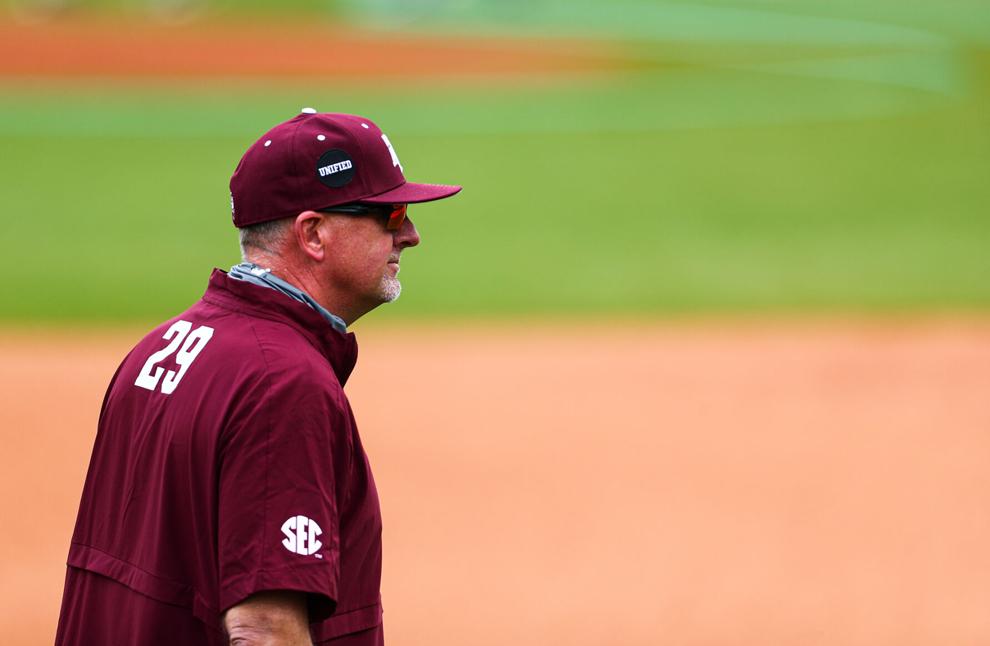 A&M Baseball vs. Xavier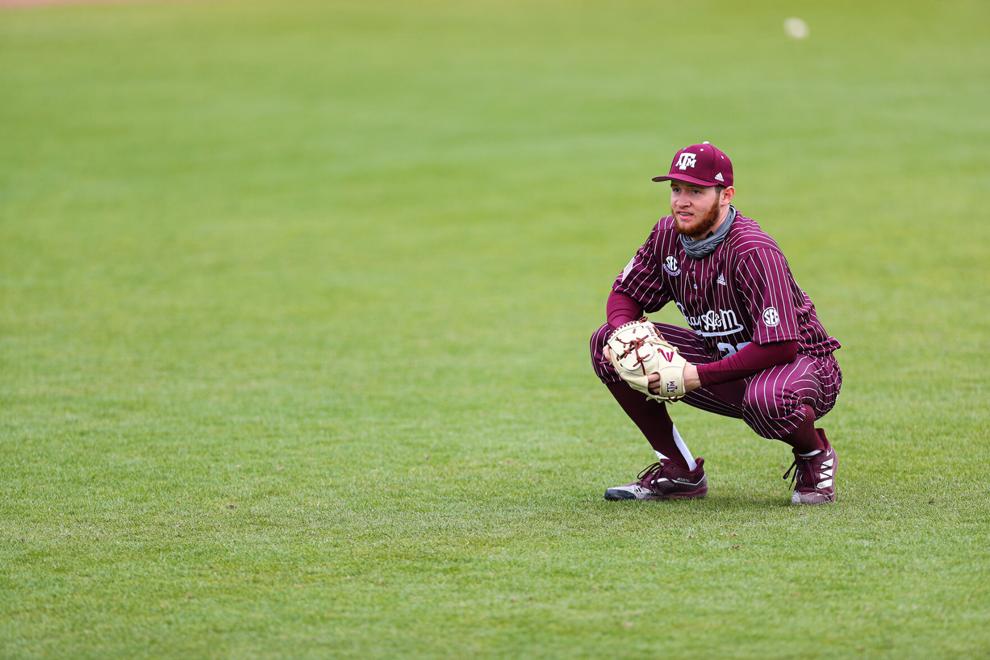 A&M Baseball vs. Xavier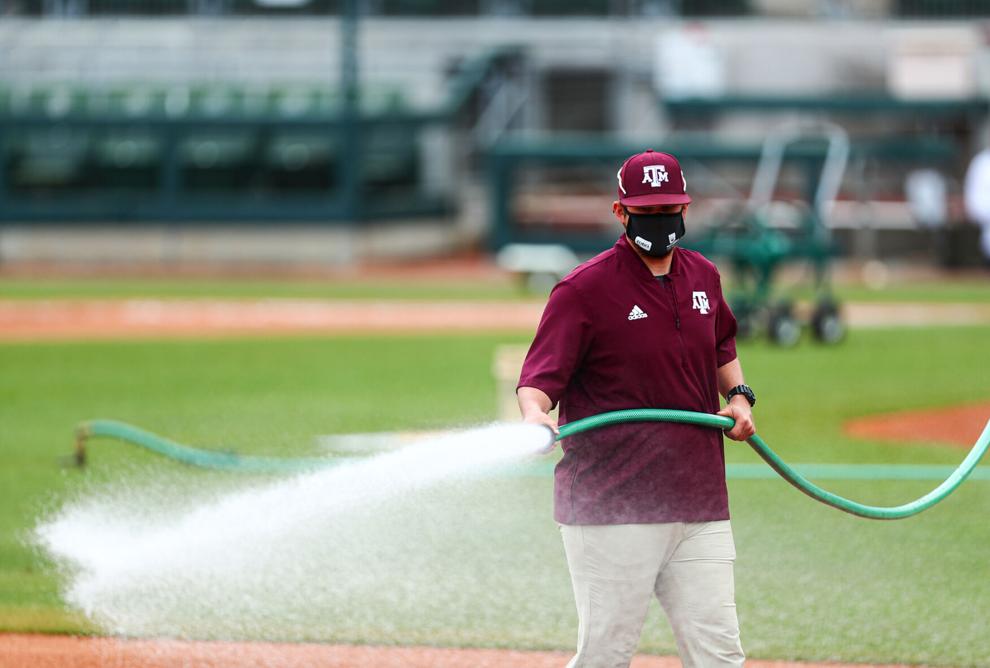 A&M Baseball vs. Xavier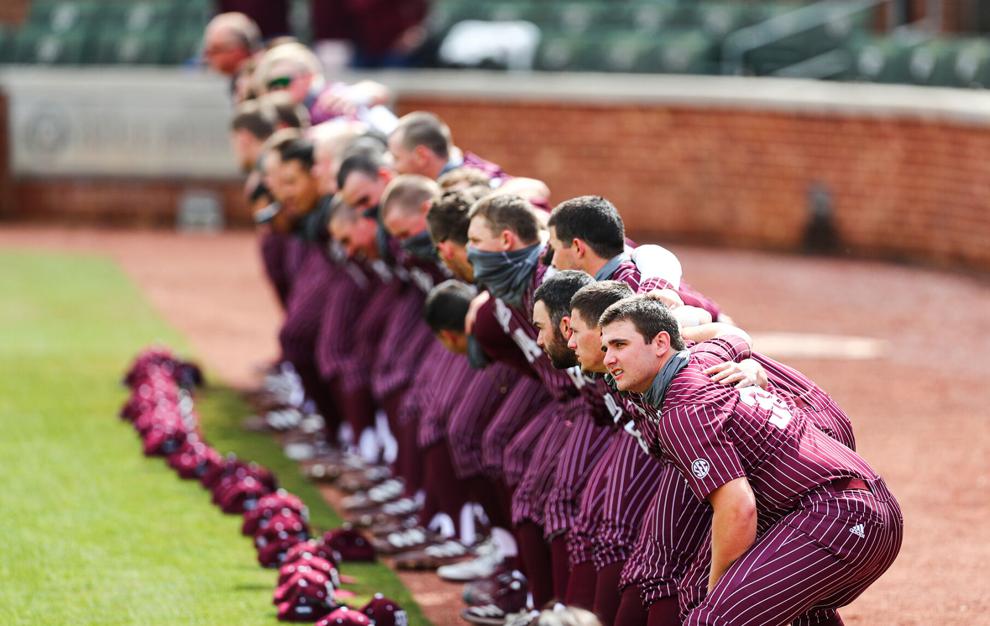 A&M Baseball vs. Xavier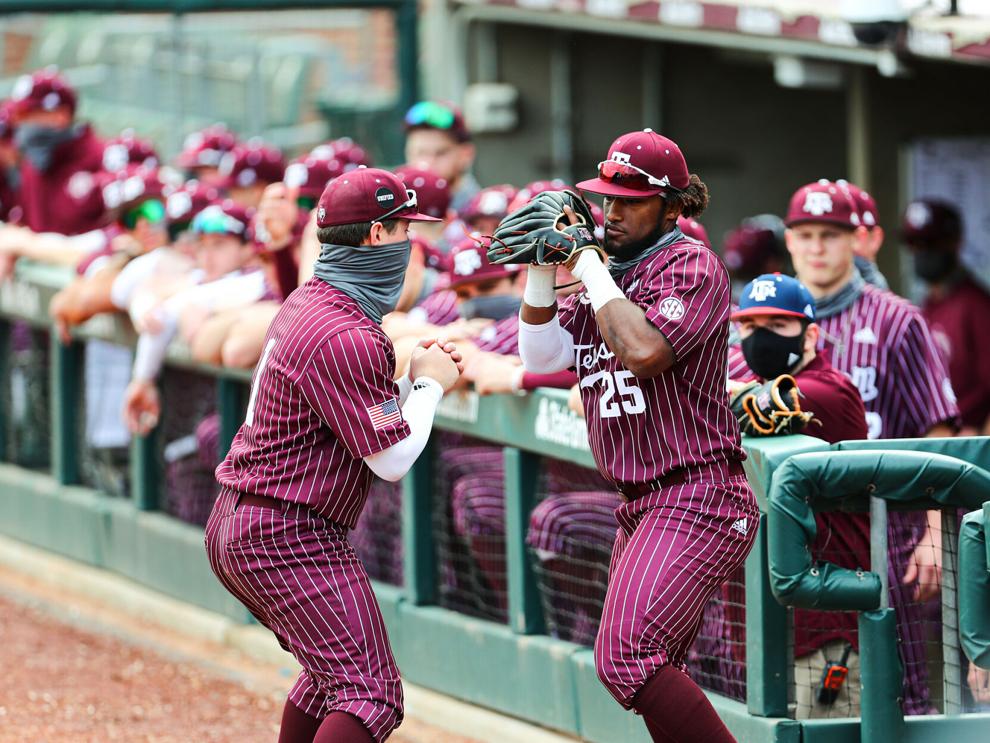 A&M Baseball vs. Xavier
A&M Baseball vs. Xavier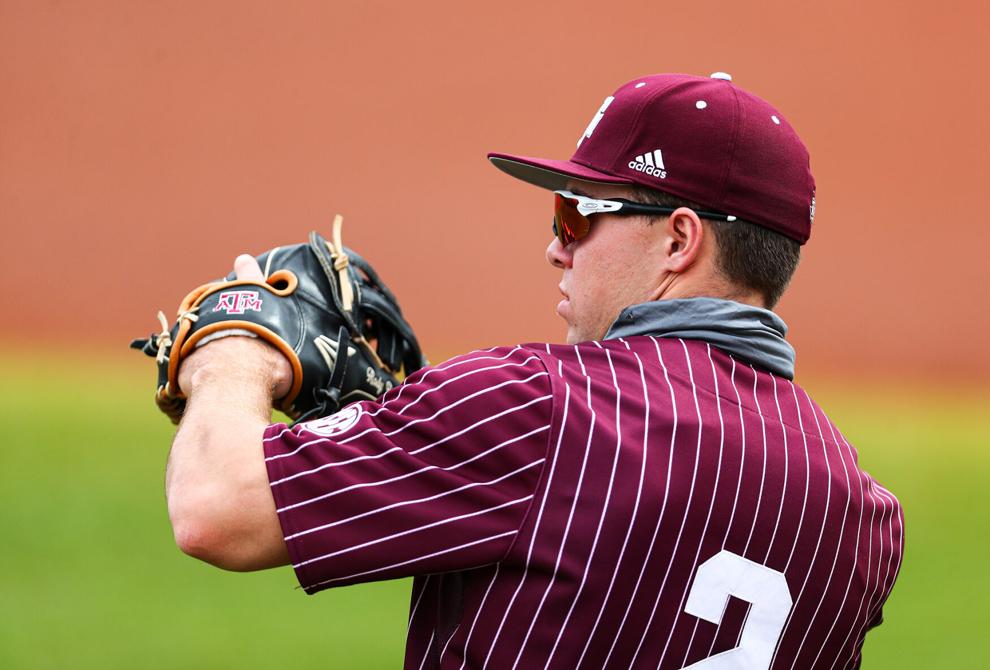 A&M Baseball vs. Xavier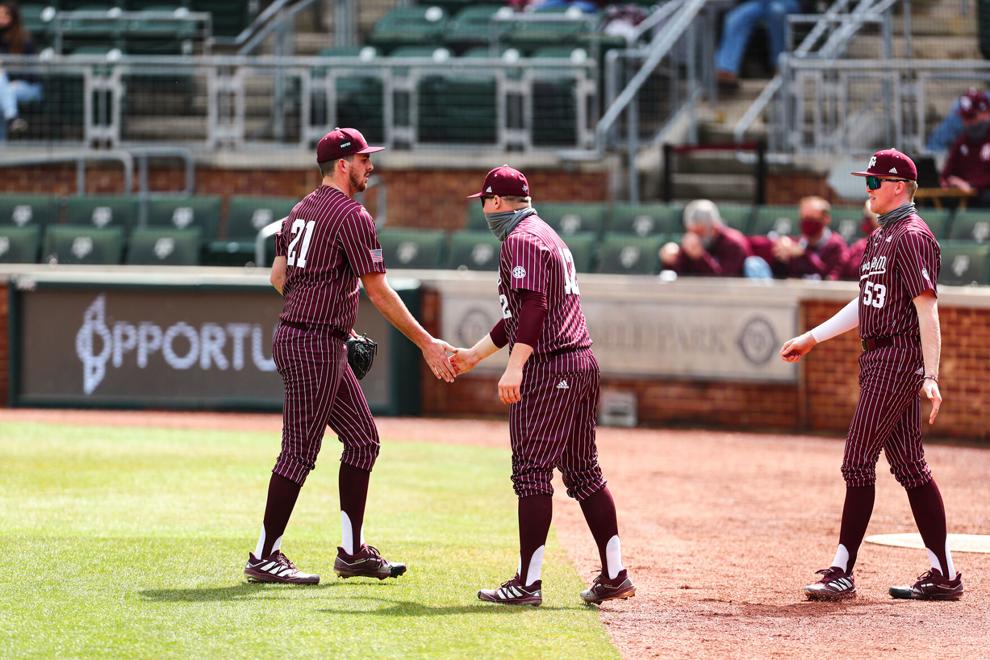 A&M Baseball vs. Xavier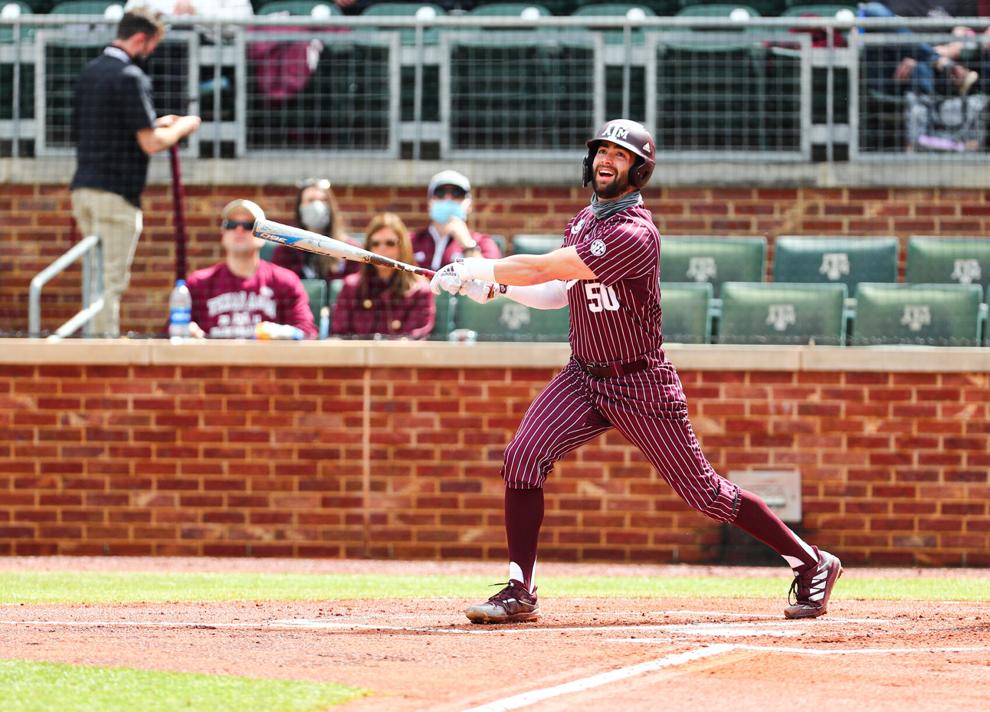 A&M Baseball vs. Xavier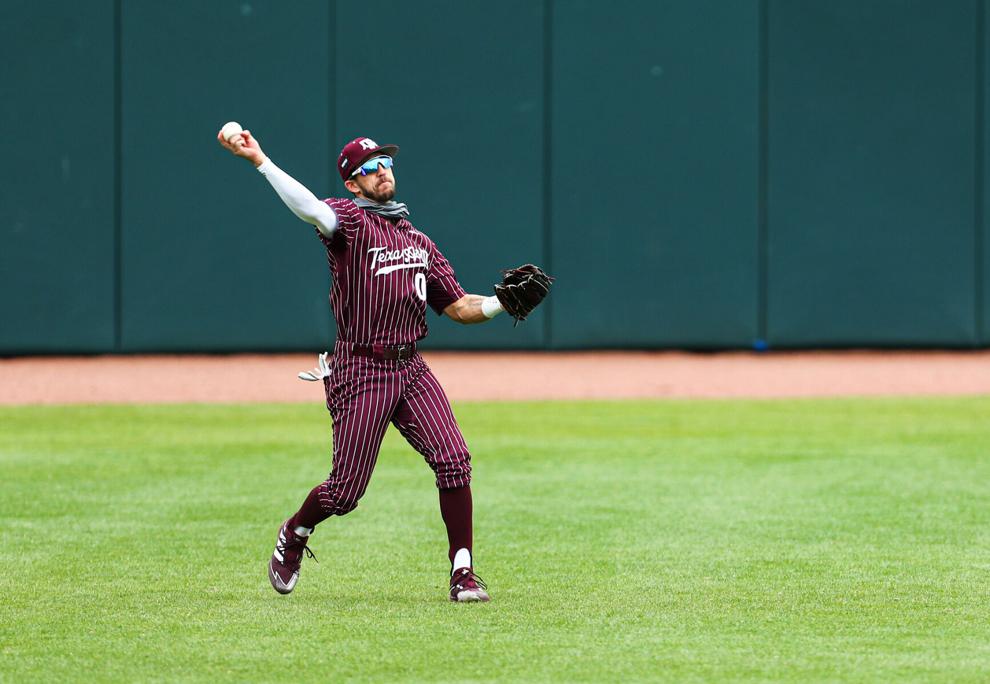 A&M Baseball vs. Xavier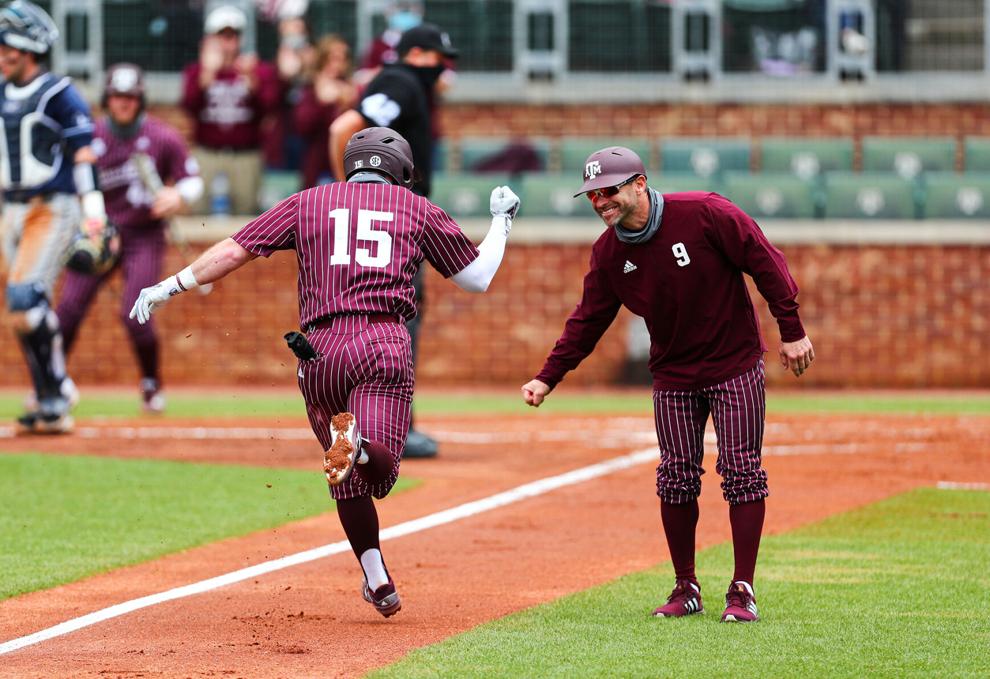 A&M Baseball vs. Xavier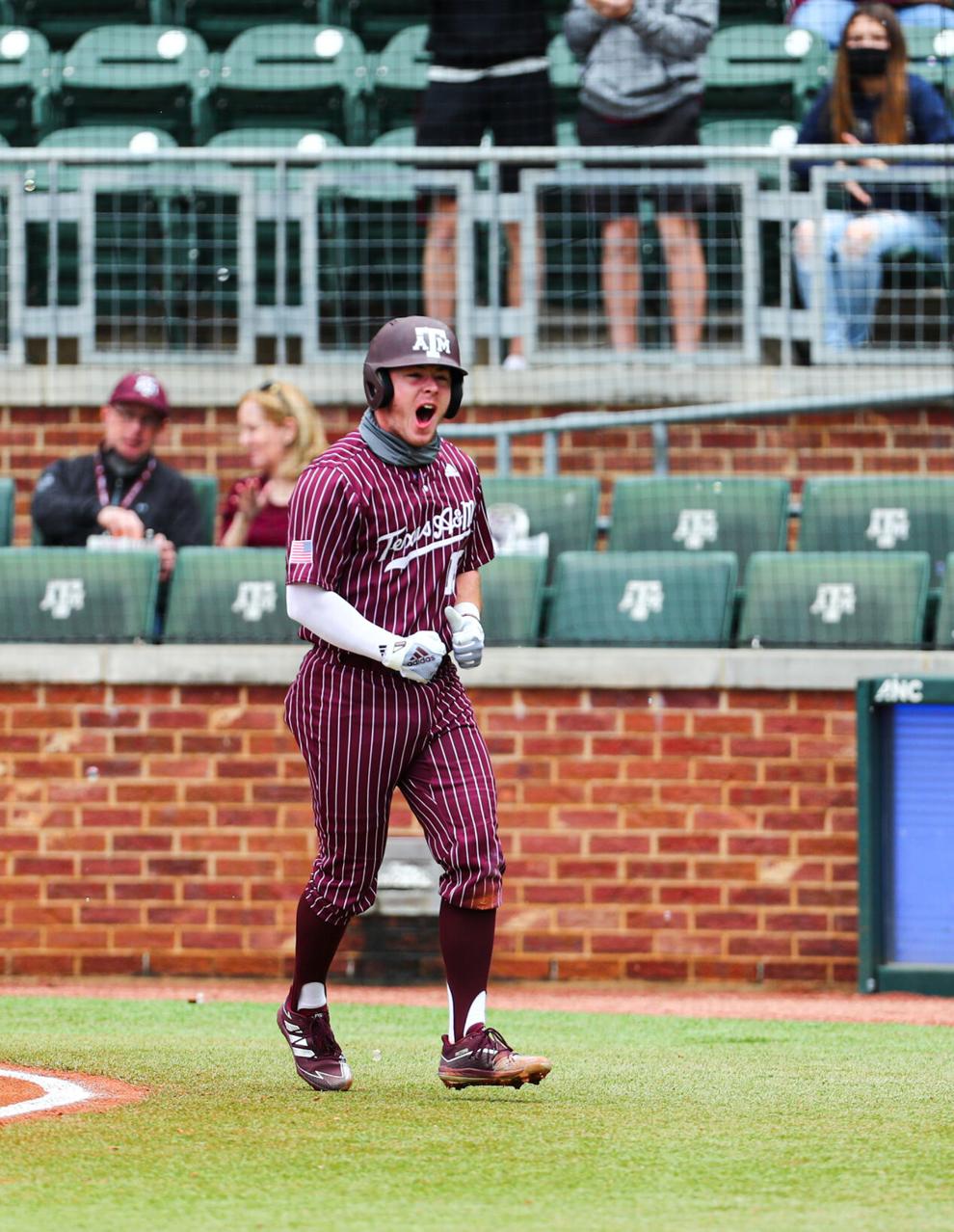 A&M Baseball vs. Xavier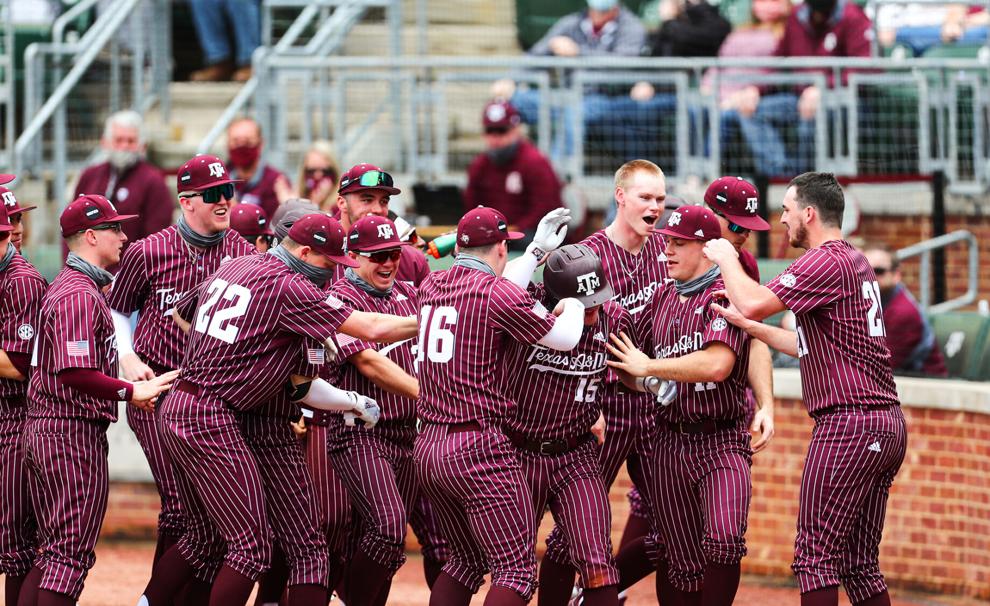 A&M Baseball vs. Xavier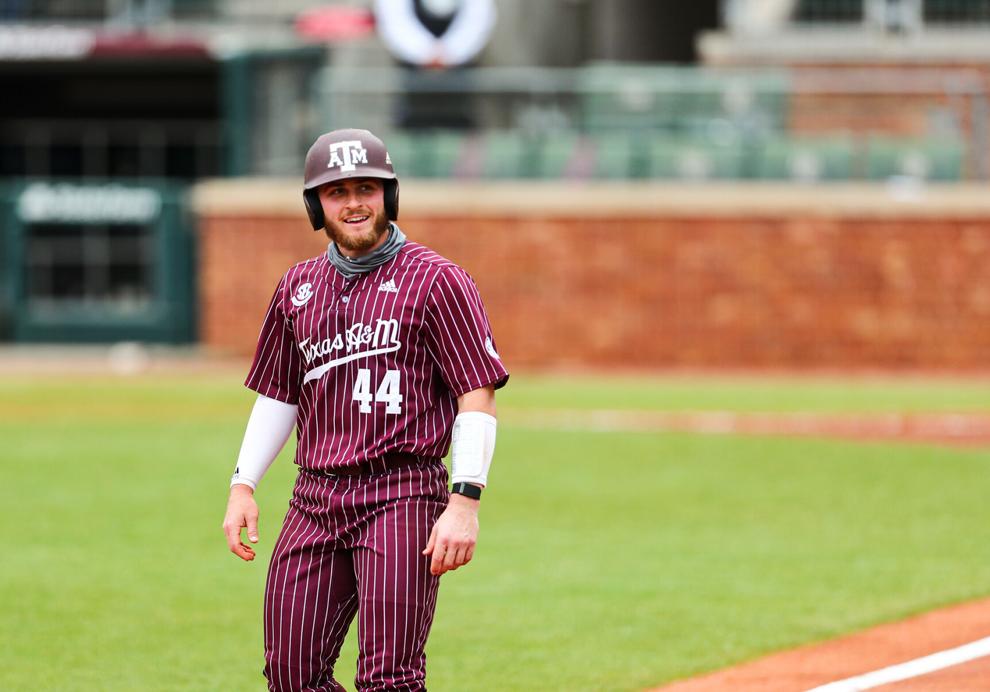 A&M Baseball vs. Xavier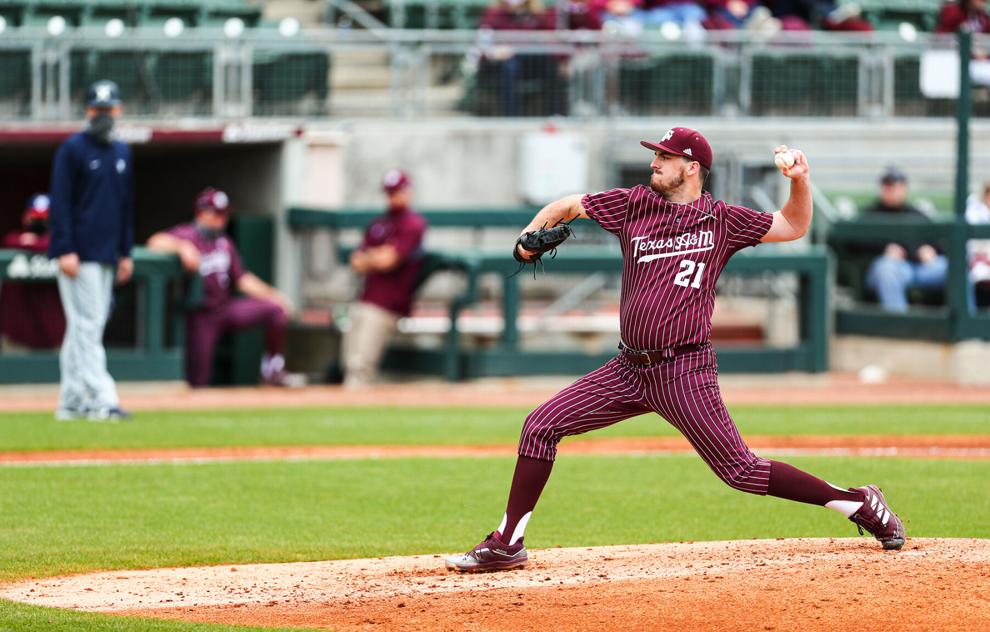 A&M Baseball vs. Xavier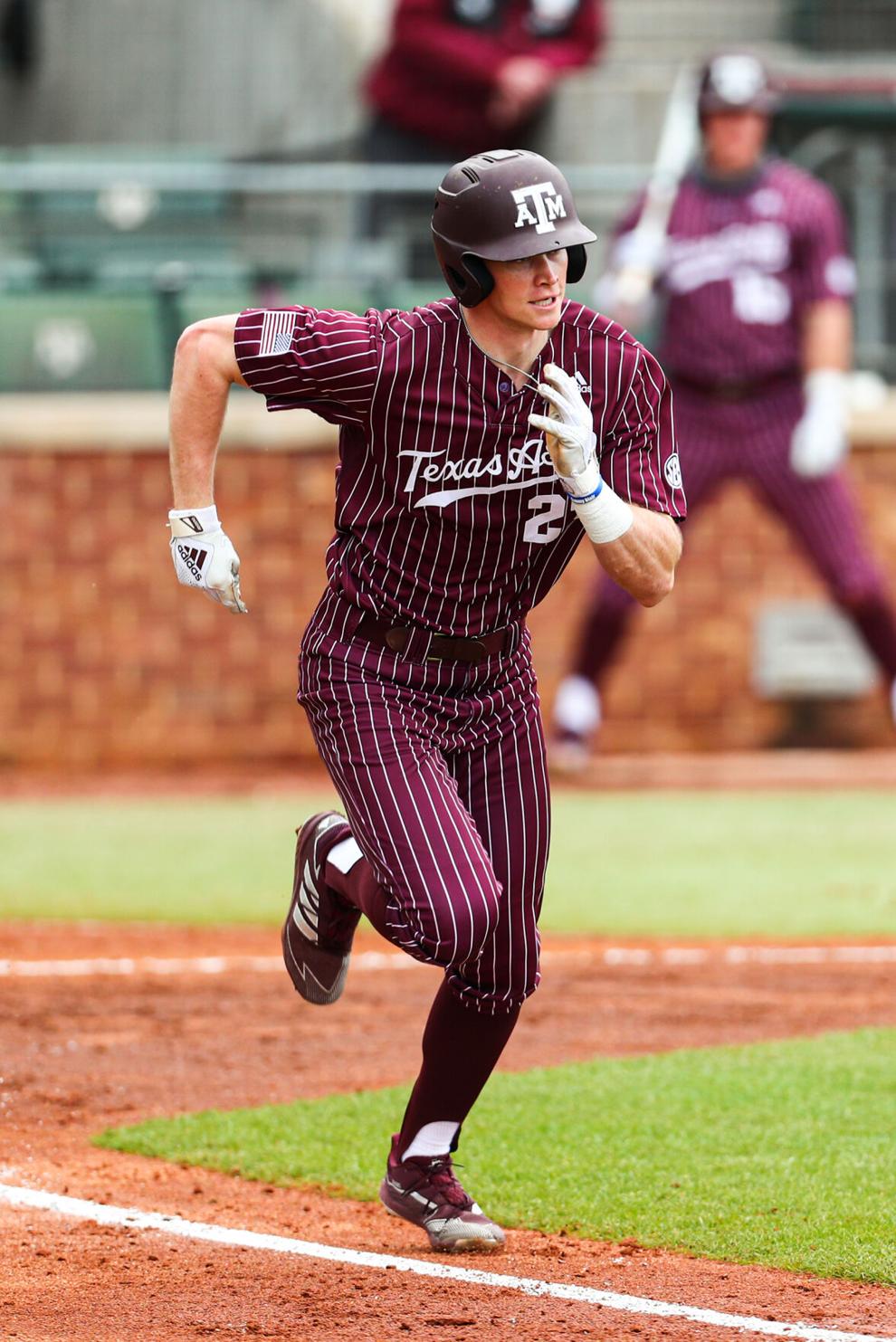 A&M Baseball vs. Xavier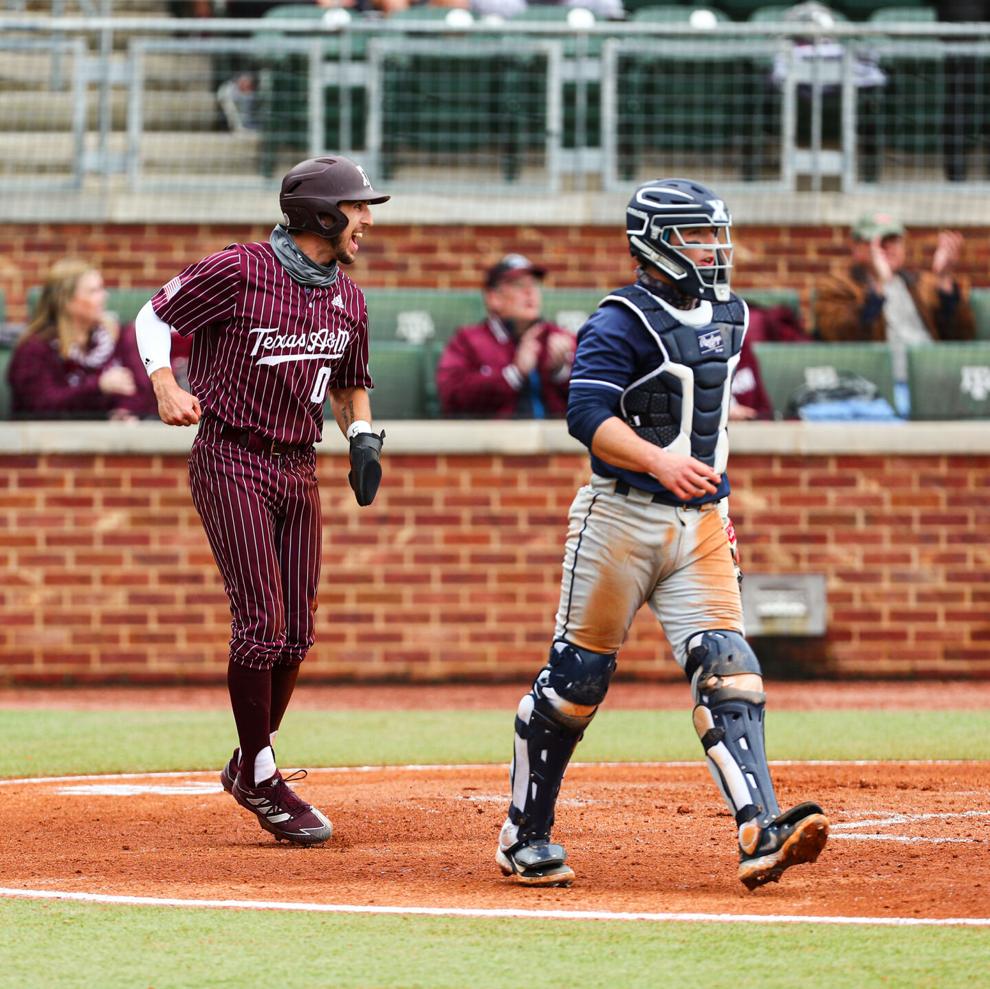 A&M Baseball vs. Xavier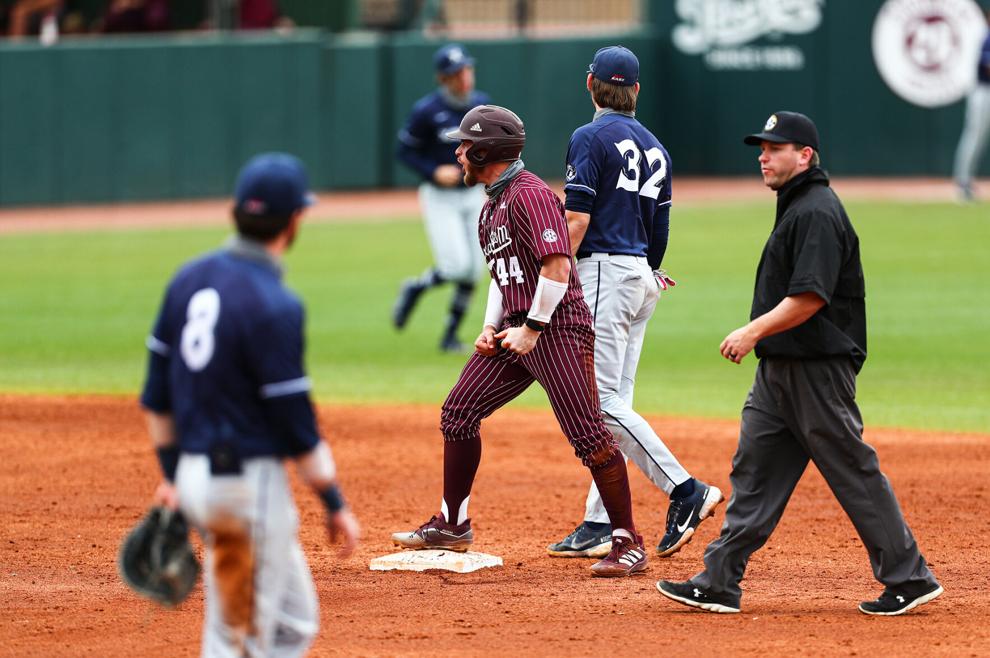 A&M Baseball vs. Xavier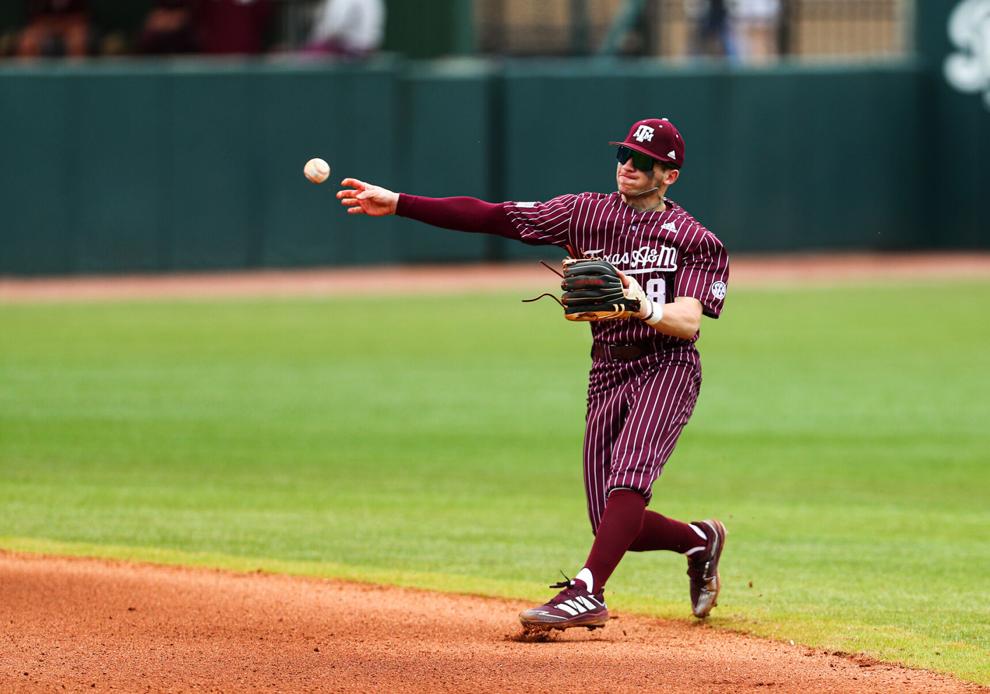 A&M Baseball vs. Xavier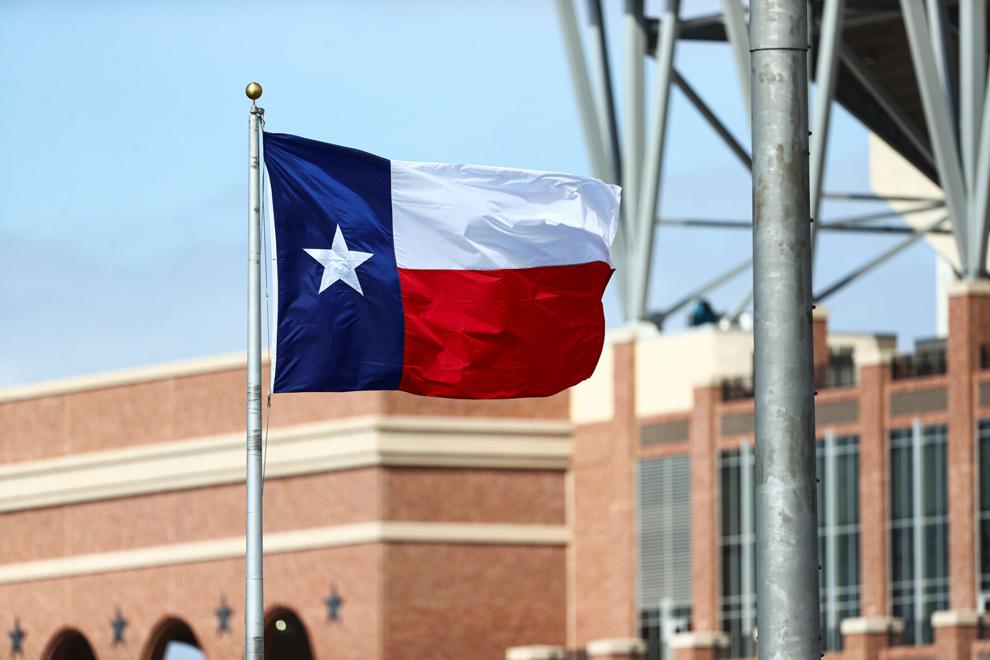 A&M Baseball vs. Xavier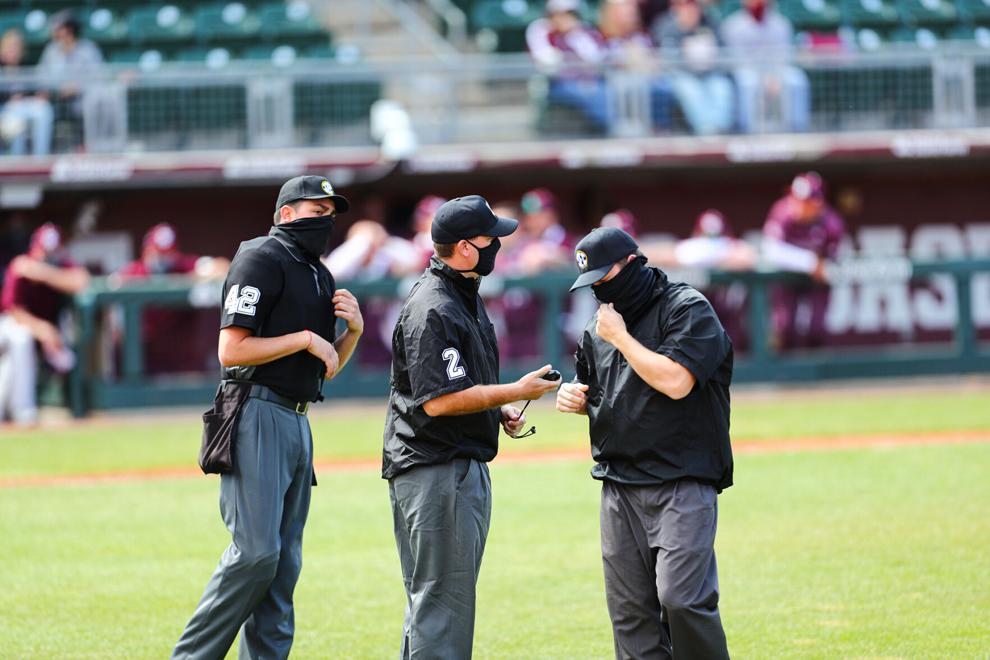 A&M Baseball vs. Xavier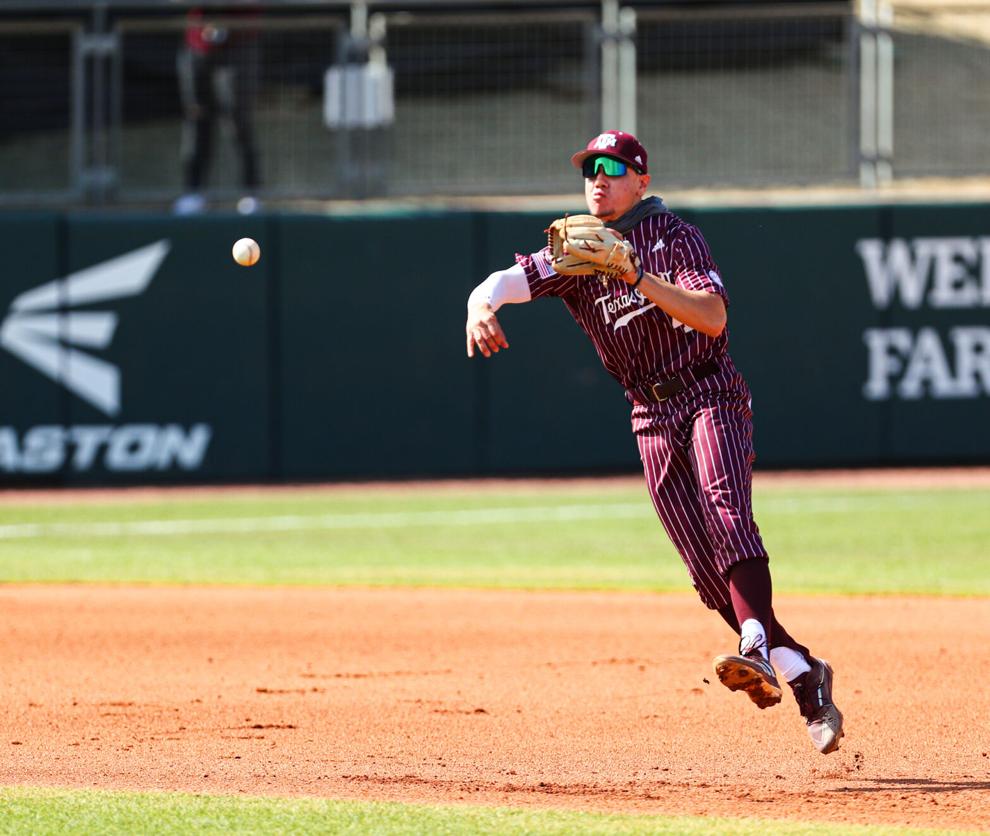 A&M Baseball vs. Xavier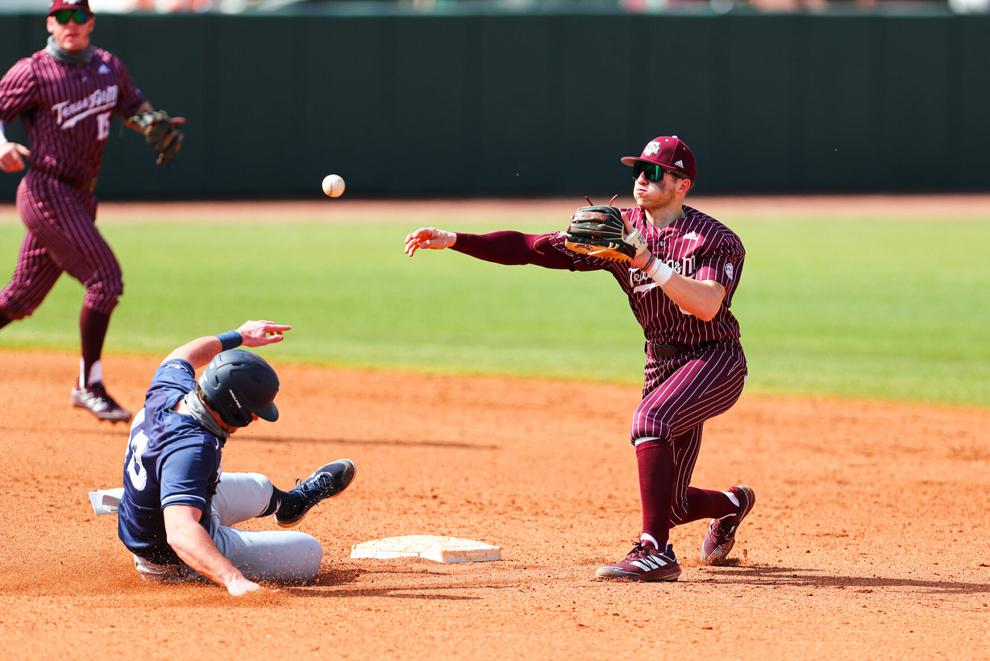 A&M Baseball vs. Xavier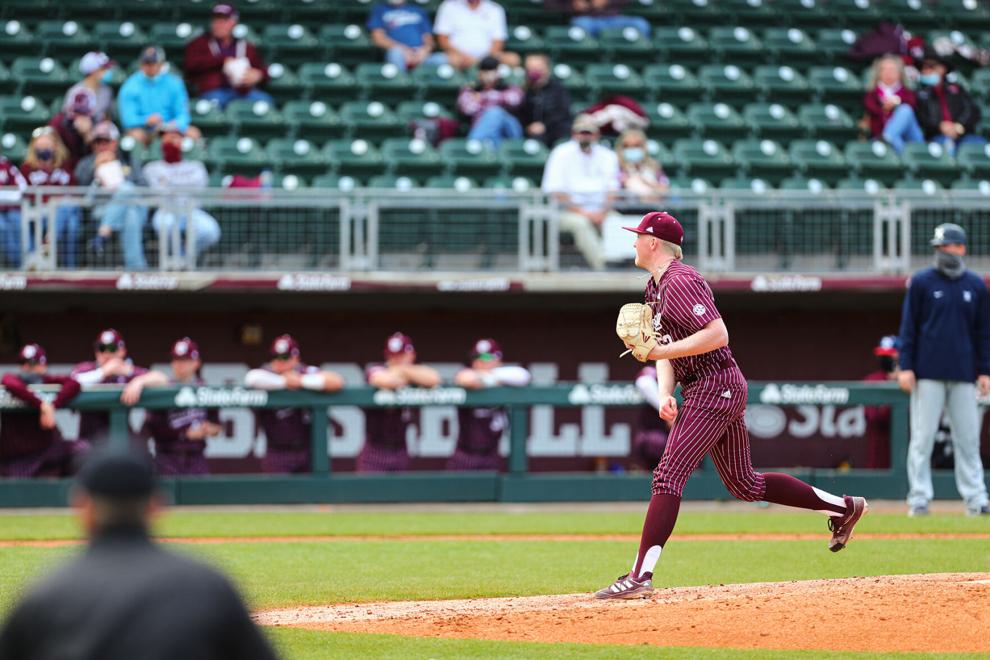 A&M Baseball vs. Xavier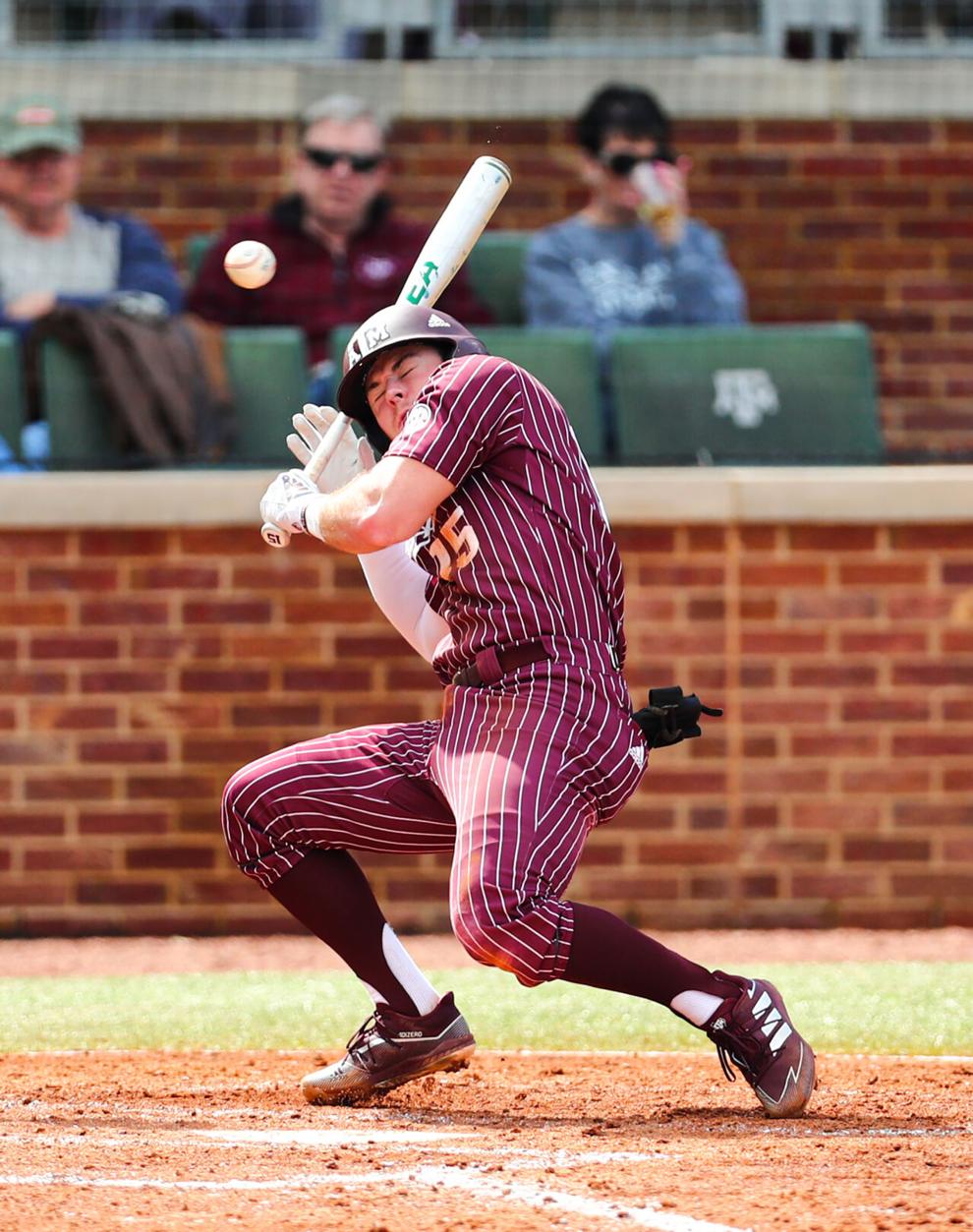 A&M Baseball vs. Xavier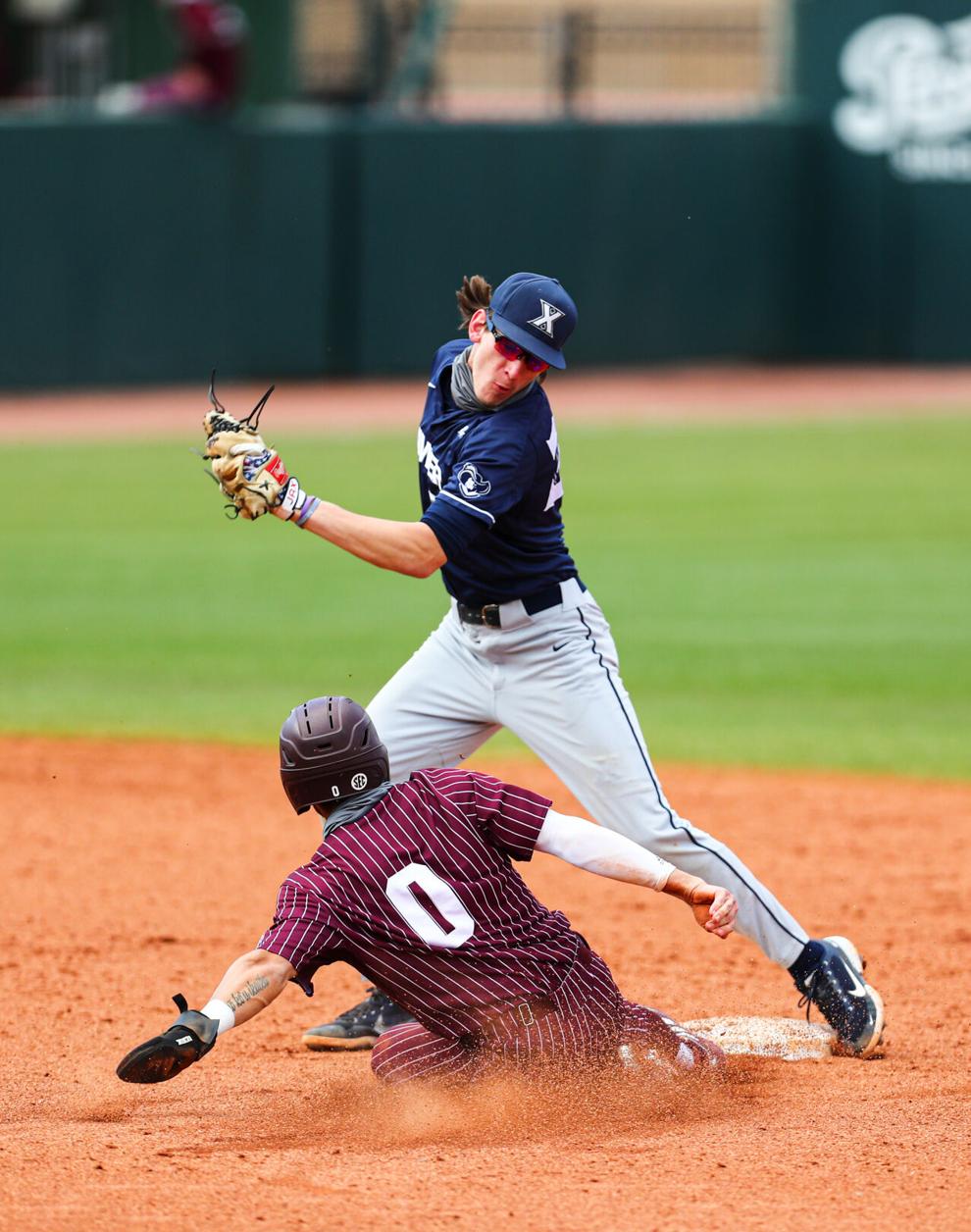 A&M Baseball vs. Xavier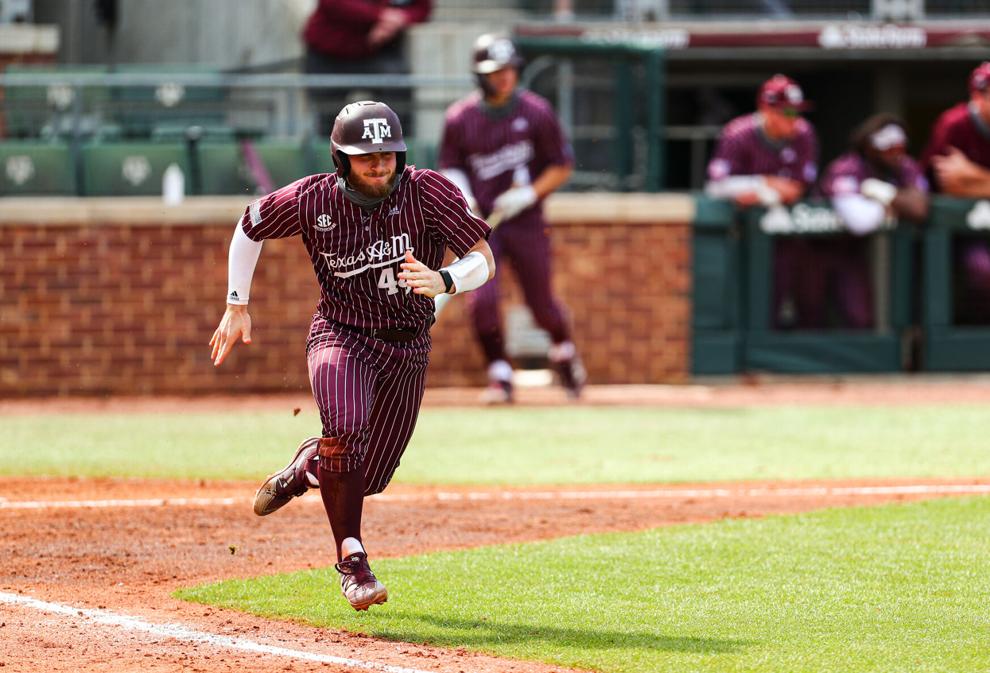 A&M Baseball vs. Xavier