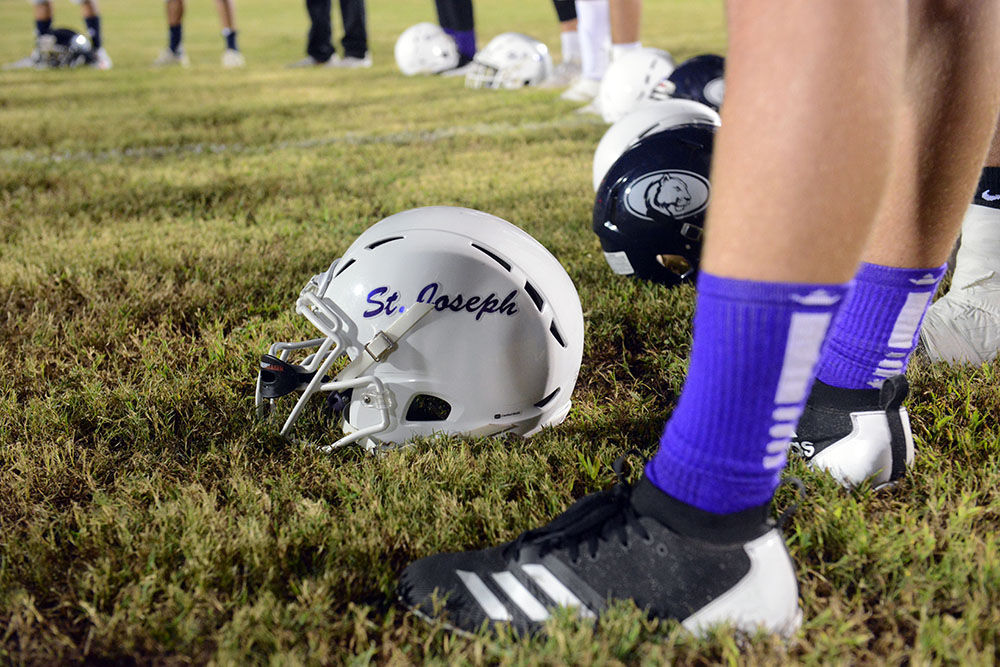 The St. Joseph football team used its passing attack to take down Trinidad 52-50 in a nondistrict game Saturday.
Two Eagles receivers, Matthew Nelson and Reid Millhollon, had over 100 receiving yards. Nelson caught nine passes for 113 yards and three touchdowns, while Millhollon caught five passes for 155 yards. Evan Lawrence added three TD catches.
Junior quarterback Trace Brightwell completed 22 of 31 passes for 345 yards and six touchdowns. He also recorded five tackles and an interception. Nelson and Twister Barrington led St. Joseph (5-3, 1-2) with eight tackles each, Nelson forcing a fumble and Barrington picking up two fumble recoveries.
The Eagles return to TAPPS 6-Man Division II District 3 action at 7 p.m. Friday at Huntsville Alpha Omega.
Be the first to know
Get local news delivered to your inbox!