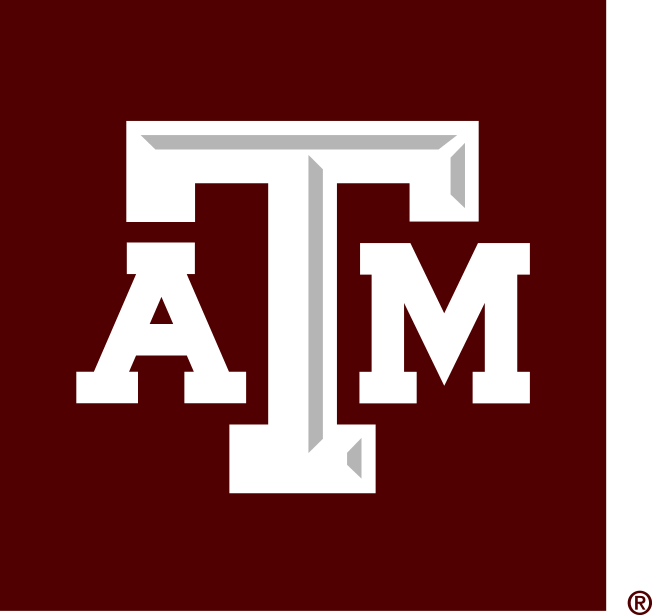 The Texas A&M basketball programs each signed a trio of players Wednesday, while the soccer, men's tennis and track and field programs also added players.
A&M men's basketball coach Buzz Williams signed 6-foot-4 guard Manny Obaseki from Plano's John Paul II high school, 6-0 guard Wade Taylor from Lancaster and 6-9 forward Ashton Smith from Spring's Legacy the School of Sport Sciences. Obaseki is a five-star recruit by Rivals.com, the program's first five-star signee since DeAndre Jordan in 2007. Obaseki was the District 9-6A most valuable player last season at Allen.
"Manny is a very important signee for our program," Williams said in a press release. "We are confident in his ability to have an immediate impact on the floor in large part due to the outstanding basketball programs he is joining us from in state. His talent and character is undeniable, and we are excited to see him continue to grow under our tutelage."
Taylor is a four-star recruit by Rivals.com and 247Sports.com. He averaged 15.7 points, 4.3 assists and 3.3 steals per game last season. Smith played at Aldine Nimitz last season before transferring to Legacy. He is ranked the state's 14th-best prospect by 247Sports.
Williams' class is ranked 26th in the country by 247Sports.com, the fourth-best in the Southeastern Conference behind No. 3 Kentucky, No. 10 LSU and No. 13 Alabama.
A&M women's basketball coach Gary Blair signed 6-3 post Jada Malone from The Village School in Spring, 6-2 wing Eriny Kindred from Del Valle and 5-8 guard Keslynn Oxendine from Eagle's Landing Christian Academy in Stockbridge, Georgia.
"The versatility of this 2021 recruiting class is very good," Blair said. "We are bringing in players that can play multiple positions, are extremely skilled and fit into our system perfectly."
Malone is the 91st-ranked recruit in the nation by ESPN's HoopGurlz. She averaged 18 points and 13 rebounds in leading her team to a TAPPS state championship last season. Kindred averaged 20 points and 13 rebounds her sophomore season and was named the 25-6A defensive player of the year. She also is the school-record holder in the long jump (17 feet, 11 inches) and triple jump (38-5). Oxendine averaged 13.3 points and 8.3 rebounds per game her sophomore season.
A&M soccer coach G Guerrieri signed forward Natalie Abel from Rancho Mission Viejo, California; midfielder Carissa Boeckmann from Antonian College Prep in San Antonio; goalkeeper Jordyn Gunnarson from Prosper; forward Maile Hayes from Concordia Lutheran; defender Macy Matula from Houston St. Pius X; forward Makhiya McDonald from Duncanville; and defender Mia Pante from North Vancouver, British Columbia.
Abel had 38 goals for her club team, So Cal Blues, leading them to a national championship in 2018-19. Boeckmann helped Antonian reach the TAPPS state semifinals in 2019-20. Gunnarson trained at the U.S. Soccer's under-15 girls national team camp in 2018. Hayes earned TAPPS all-state honors in 2019 and was 1-4A's MVP. Matula's club team, the Albion Hurricanes FC, won the North American Cup in 2019. McDonald was invited to the U.S. Soccer U17 women's national team camp in 2019. Pante played in the 2018 CONCACAF girls U15 championship in Florida.
Men's tennis coach Steve Denton signed Luke Casper from Santa Cruz, California, and Giulio Perego from Naples, Florida.
"Coach [Kevin] O'Shea and I have put a tremendous amount of time into this recruiting class," Denton said. "It was a tough task to navigate the last several months, but we are thrilled to welcome Luke and Giulio to the Texas A&M tennis family."
Perego, who is originally from Milan, Italy, has been training for a couple years in Florida. He is one of the top five Italian junior players and was ranked as high as fifth on tennisrecruiting.net senior rankings.
A&M track coach Pat Henry signed Marble Falls' Bailey Goggans, who is the nation's top-ranked half-miler and the nation's No. 7 girls recruit.
Goggans had the state's fastest times last year in the 800 meters indoors (2 minutes, 7.88 seconds) and outdoors (2:04.70). The three-time 5A state champion won the 400 (55.26) and 800 (2:07.39) as a sophomore in 2019. As a freshman, she won the 800 (2:10.10).
NOTES — A&M's Kayla Wells was named to the preseason watch list for the Cheryl Miller Award, which goes to the top small forward in NCAA Division I women's basketball. ... Blinn volleyball player Essence Clerkley signed with Marshall. The outside hitter and middle blocker had 373 kills and 107 blocks as a freshman.
Fall 2020 Signing Day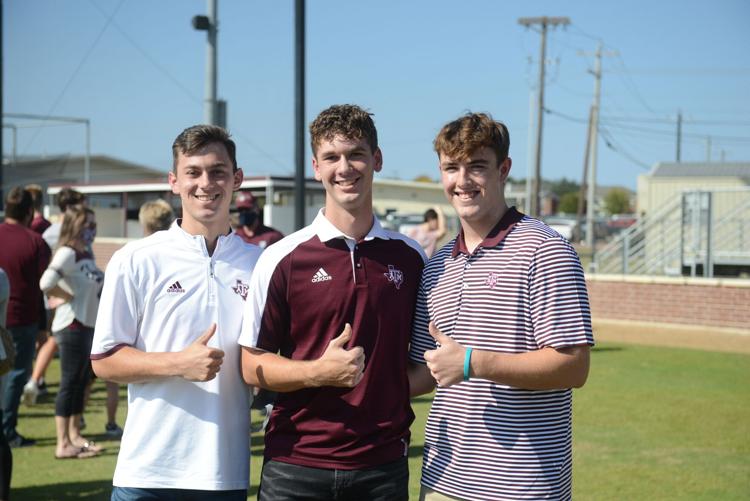 Fall 2020 Signing Day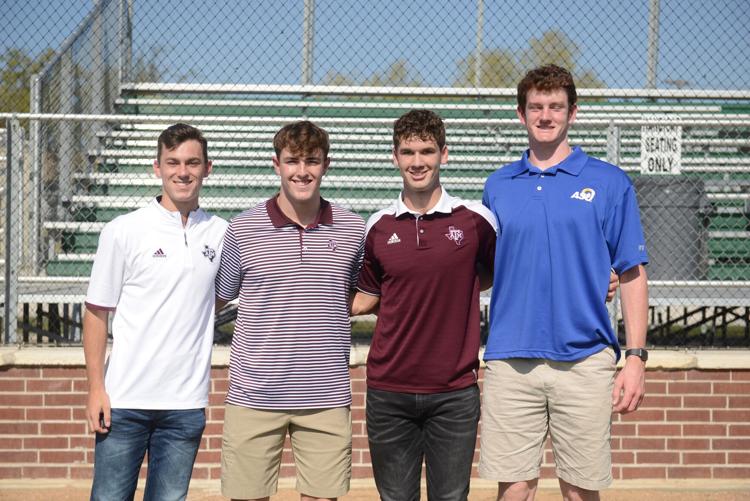 Fall 2020 Signing Day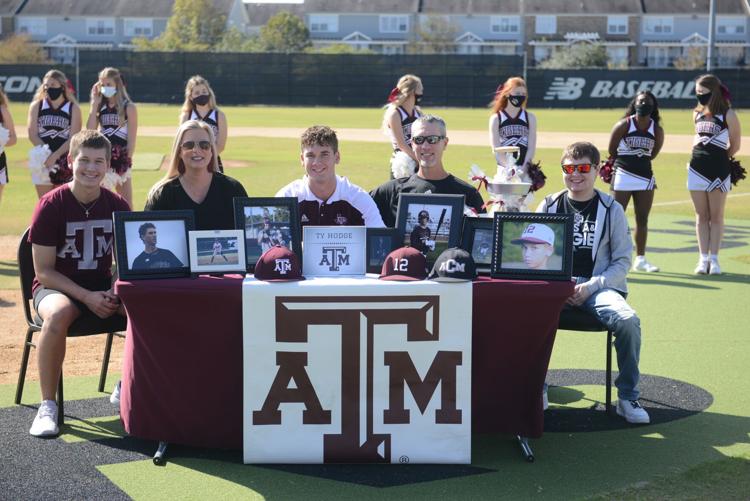 Fall 2020 Signing Day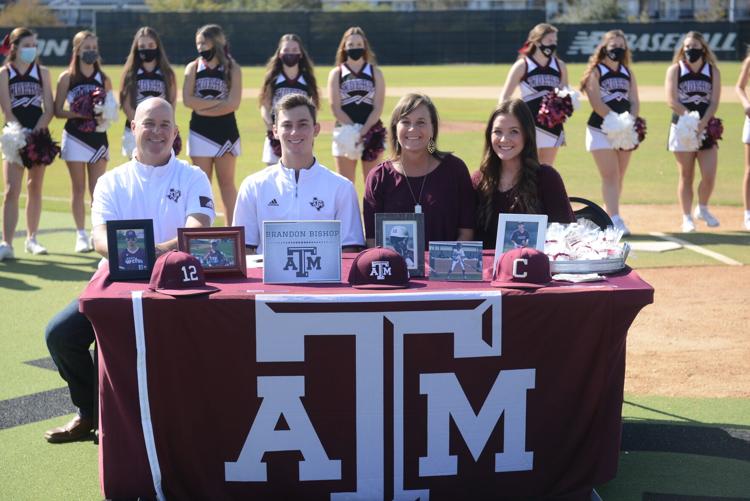 Fall 2020 Signing Day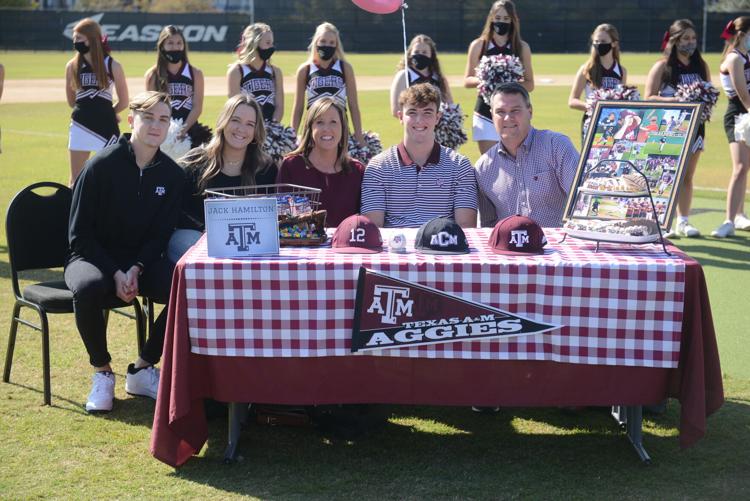 Fall 2020 Signing Day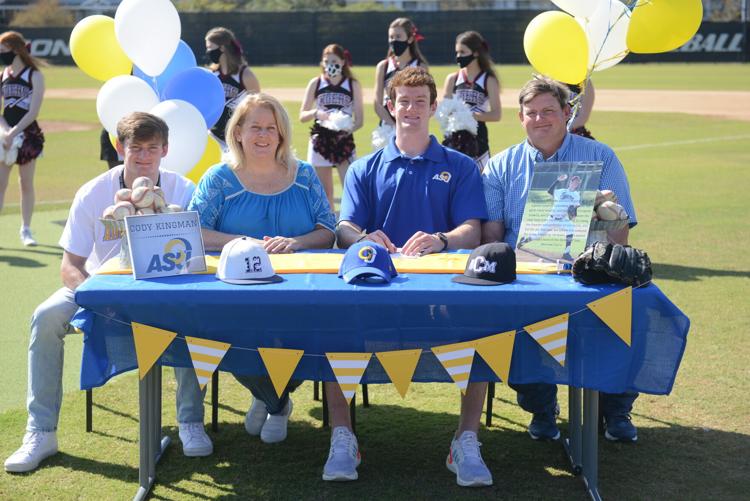 Fall 2020 Signing Day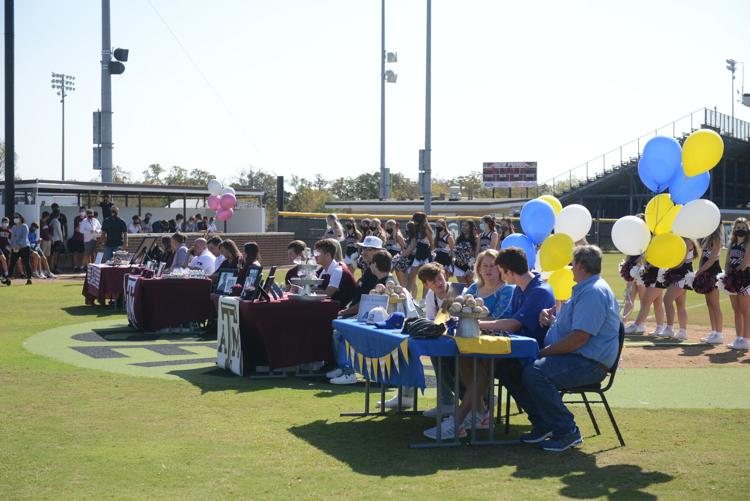 Fall 2020 Signing Day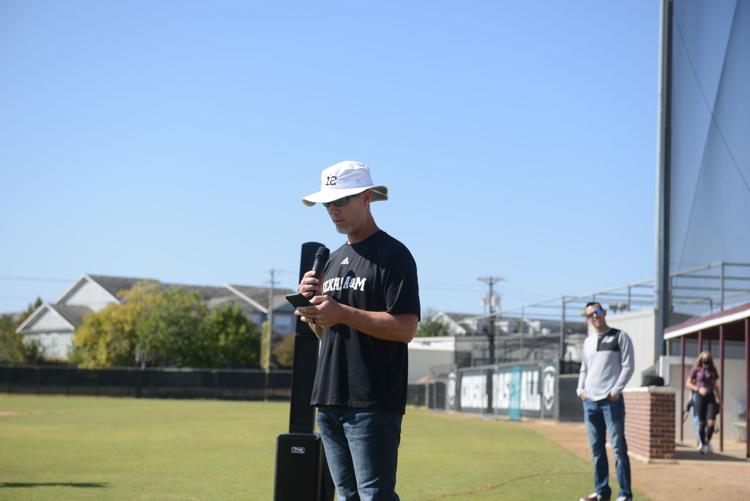 Fall 2020 Signing Day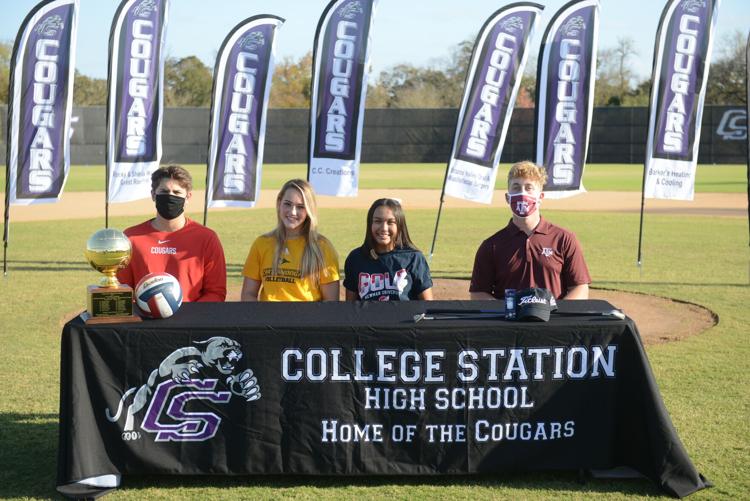 Fall 2020 Signing Day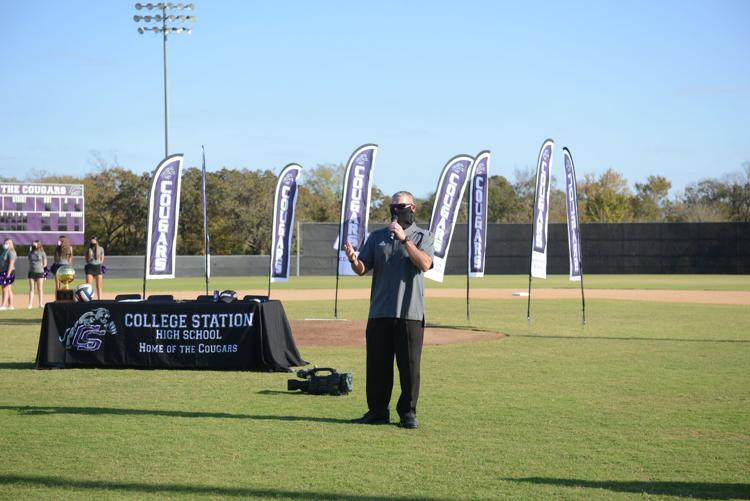 Fall 2020 Signing Day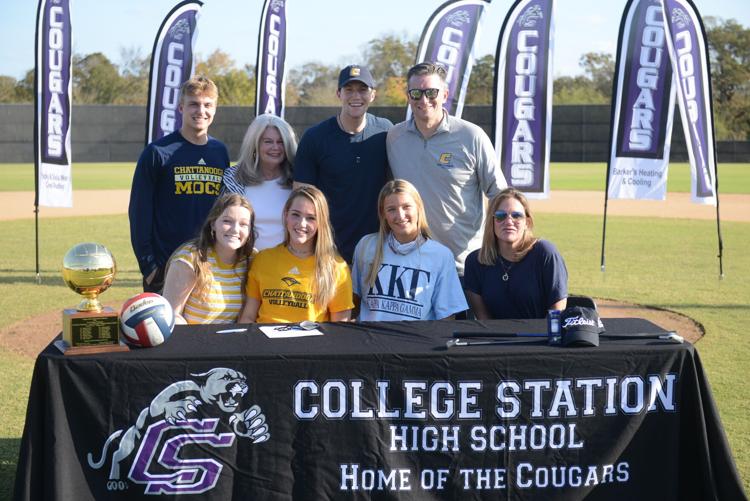 Fall 2020 Signing Day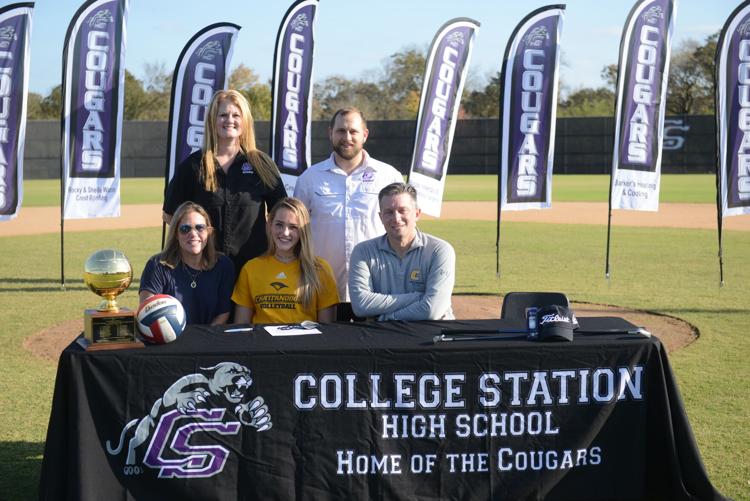 Fall 2020 Signing Day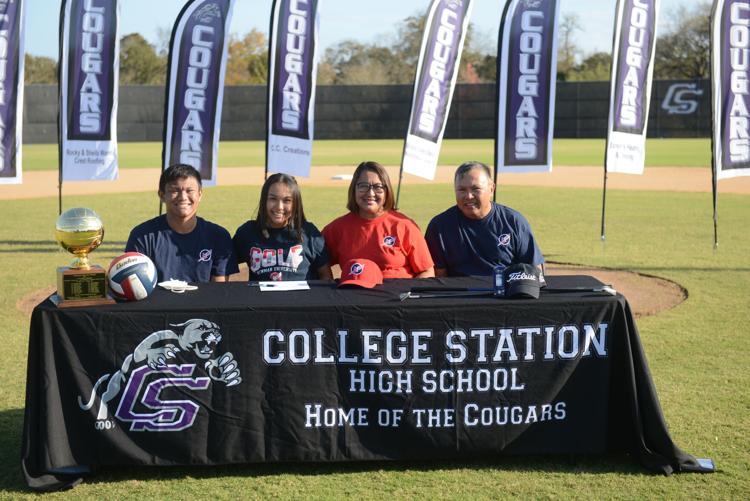 Fall 2020 Signing Day
Fall 2020 Signing Day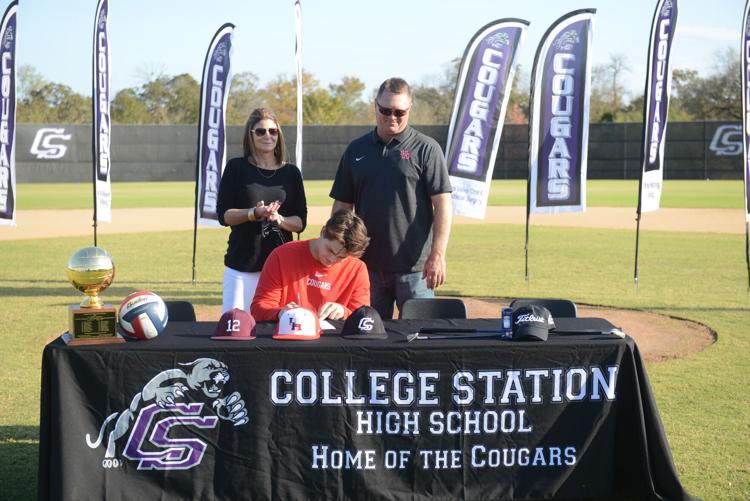 Fall 2020 Signing Day
Fall 2020 Signing Day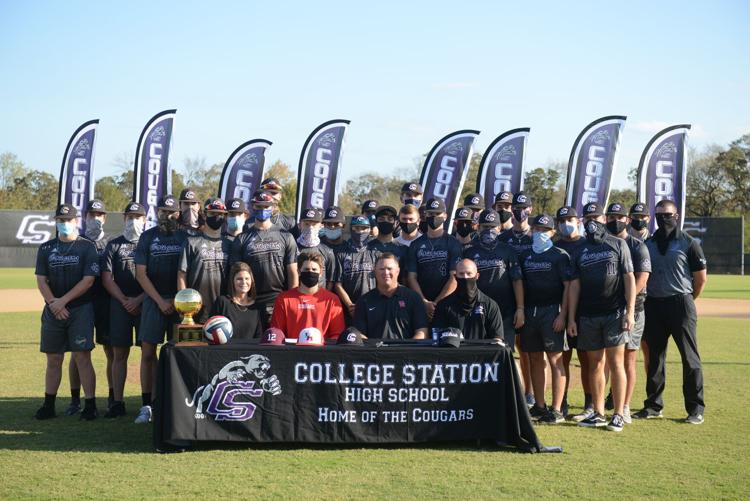 Fall 2020 Signing Day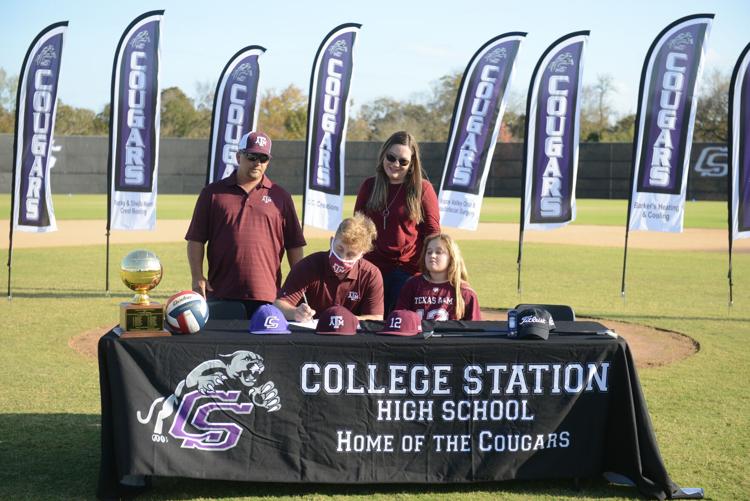 Fall 2020 Signing Day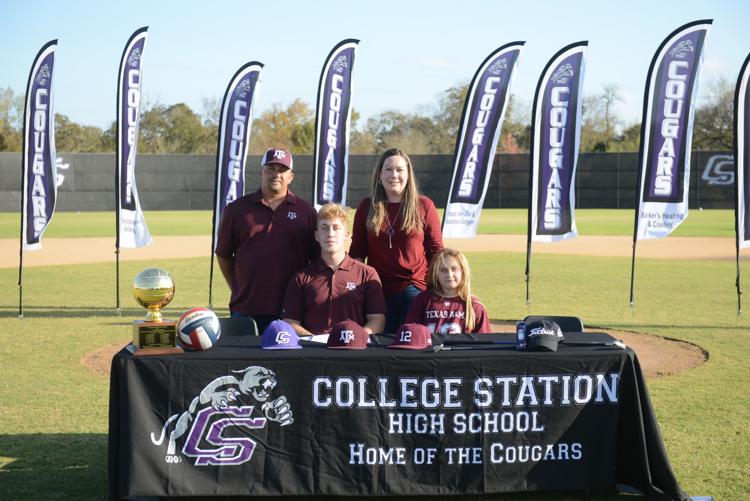 Fall 2020 Signing Day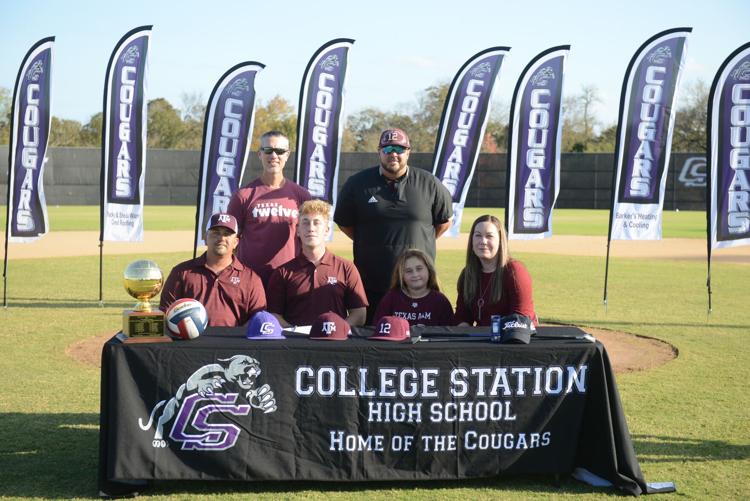 Fall 2020 Signing Day