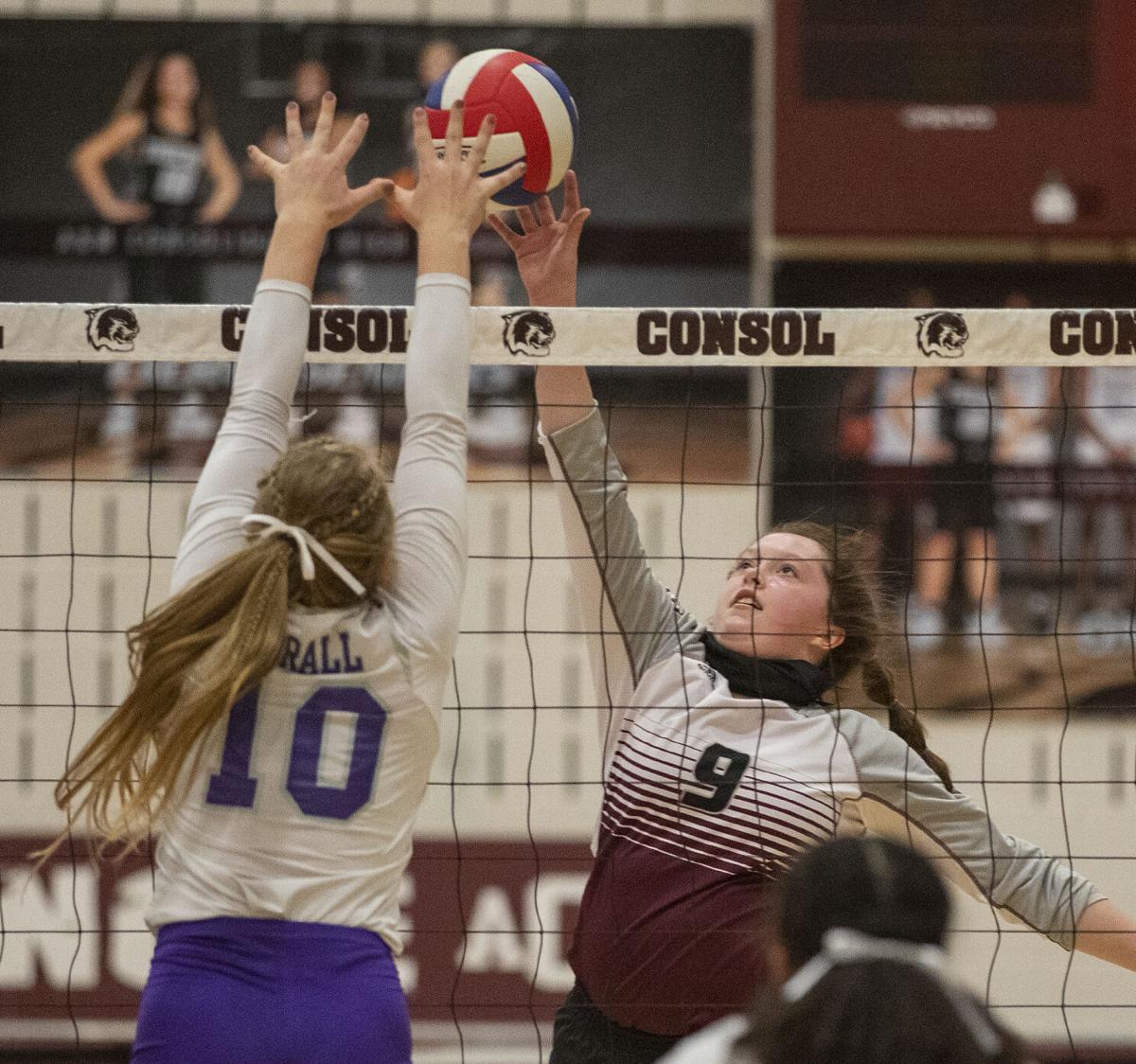 Cadence Hoyle, Brooke Smithey and Lacey Wheaton cheered from the stands as freshmen when the Iola volleyball team made it to the state tournament three years ago.
Now seniors, the trio of Lady Bulldogs will get to compete in this year's state title match, hoping to wrap up its dynamite season by earning the school's third championship.
Iola (29-1) will take on Crawford (32-3) for the Class 2A title at 1 p.m. Saturday at the Curtis Culwell Center in Garland.
It will be a rematch of the 2017 state title game that Crawford won as the Lady Pirates swept two-time defending state champion Iola 25-17, 25-18, 25-19. Iola fell behind 13-2 in the first set suffered a huge blow when junior Emily Bowman suffered a knee injury later in that set. Crawford took control from there and ended Iola's run of state titles.
"We have a whole new team. We don't have one girl back from that game," Iola head coach Jamie McDougald said. "So for me, I want to get them back, but we have a whole new team that hadn't been to state before. Obviously, we want to win real bad, but I would love to redeem ourselves."
The Lady Bulldogs have made deep playoff runs since the 2017 title match but haven't been back to state until this season, losing in the regional finals to Beckville in 2018 and Leon in 2019.
Hoyle, a three-year letterwinner, earned her first trip to the state tournament when Iola beat top-ranked Beckville 25-15, 25-23, 17-25, 25-10 in a tough regional final to advance to the state semifinals. The Lady Bulldogs had less trouble with Thrall, sweeping the match 25-14, 25-18, 25-8 on Tuesday at A&M Consolidated's Tiger Gym to earn the berth to the state title match.
"After we played Beckville and won, I know every one of us was crying," Hoyle said. "It was really one of the biggest accomplishments we've had all year. ... You could tell that our hard work paid off."
Rolling with the COVID-19 punches
Like many high school teams this year, COVID-19 took a toll on Iola's season and forced the Lady Bulldogs to adapt to a new normal. Iola moved to online instruction for two weeks in August after a student tested positive for COVID-19, which canceled three of the Lady Bulldogs' nondistrict games and kept the football team from starting the season on time.
When Iola returned to the court, the players continued to be diligent in how they played games, practiced and even how they ate lunch at school. McDougald said the team was extra cautious since one or two players catching COVID-19 would mean the eight-player team couldn't compete.
"When you play the season and you know that every game could be your last game if we get COVID, at the beginning it was very, very frustrating," McDougald said. "But then we kind of settled into a routine and quarantined the girls at lunch. We just keep them totally separated from everybody. We settled into a routine and it's been OK."
For the players, COVID-19 meant giving up team trips to tournaments and canceling the annual summer volleyball league, pep rallies and most recently having to play the state semifinal game at Consol instead of traveling to Garland.
"Everything about this year, it's just been kind of out of whack, but our girls have handled it really well," McDougald said. "Playing our first state game 30 minutes from home at A&M Consolidated the other day was different, but we're excited to finally get to go to the Curtis Culwell Center."
Smithey said the season has felt different from the start.
"We missed out on a lot of the opportunities that we get in a normal season, especially now going to state," Smithey said. "[We missed] tournaments and summer league. We love summer league and we didn't get to do all that. We missed out on the hotel memories when we go to Longview usually. It's just that we missed out on a bunch of memories that we would get otherwise."
Iola cruises through season
Despite the challenges, the Lady Bulldogs kept their spirits up and bulldozed through their opponents.
Iola has lost only one set in six playoffs matches and eight total in 30 matches this season. McDougald credits their success to strong hitting and consistent serving. Iola used its serving to take several leads over Beckville last week, and the Lady Bulldogs had another strong showing with 18 aces against Thrall.
Hoyle, who had 35 kills against Beckville, Wheaton and juniors Jenna McDougald and Ava Pointer lead Iola at the net.
Wheaton said the team's chemistry is strong, because they've played together for many years.
"It helps us whenever we're in a game and we're tied in that set or maybe if we're down a couple points in that set, we can just look at somebody like, 'Hey, let's go right here,'" Wheaton said. "We trust that the other five people on that court are going to try their hardest and that they're going to do everything that they can do in order to help us succeed."
Now that they're back in the state final, the Lady Bulldogs don't want to waste the opportunity.
"[We have] very experienced seniors here and we're just peaking at the right time," McDougald said. "I think right now we're playing our best volleyball that we played all year and doing a really good job. When we played [Crawford] in 2017, it was unfortunate that in the first 10 points of the game one of our outside hitters tore her ACL, so we had some bad luck in that match. But I think we're peaking at the right time, and it'll be a different ballgame on Saturday."
In the meantime, Iola is counting down the minutes until it's time to head to Garland.
"I think we're all just pumped and excited and ready to go and play," Smithey said. "We've been waiting for this our whole entire lives, so we're just ready to go. We're just waiting to get on that bus."
Iola v Thrall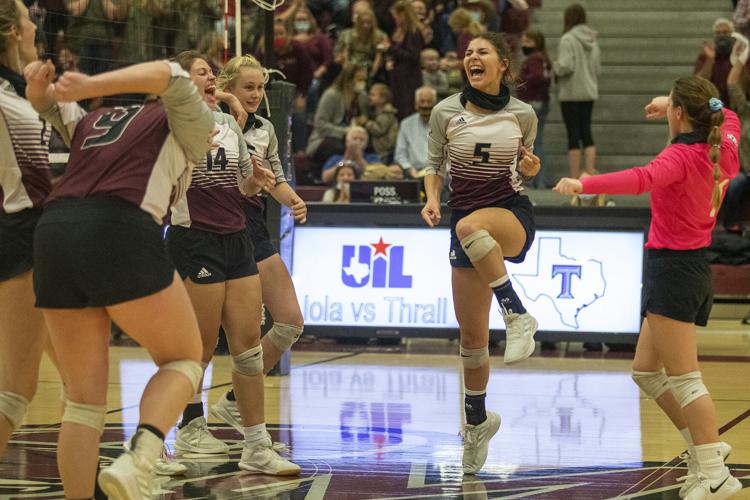 Iola v Thrall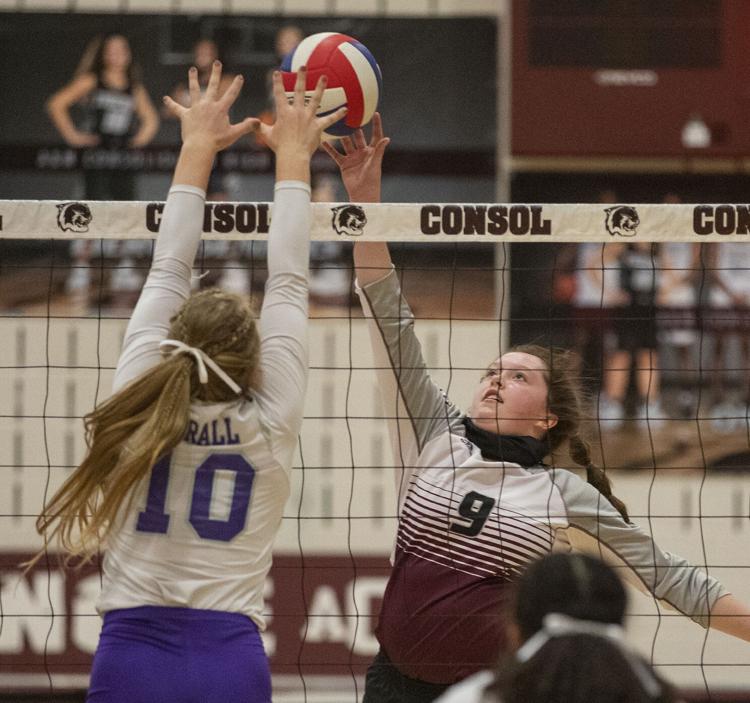 Iola v Thrall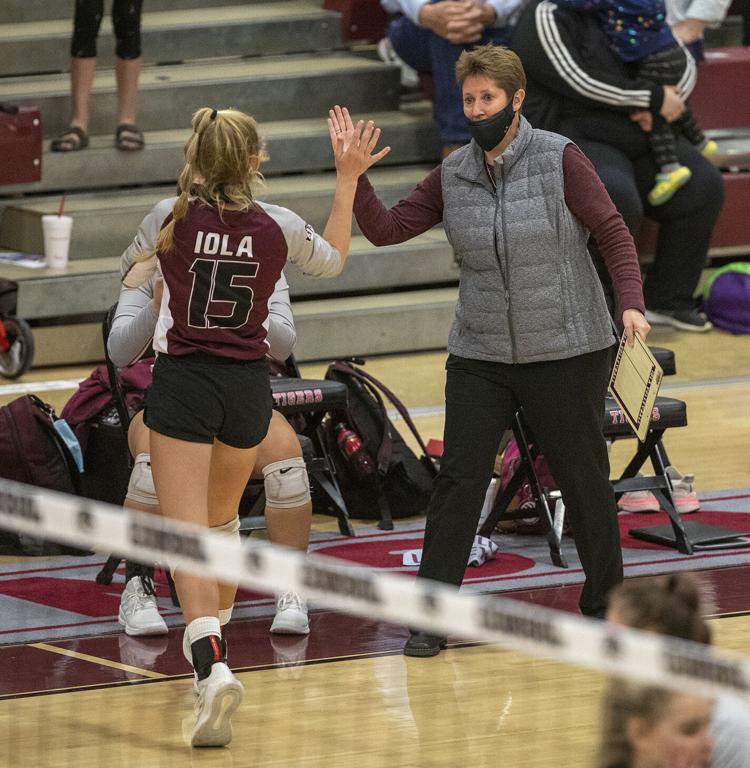 Iola v Thrall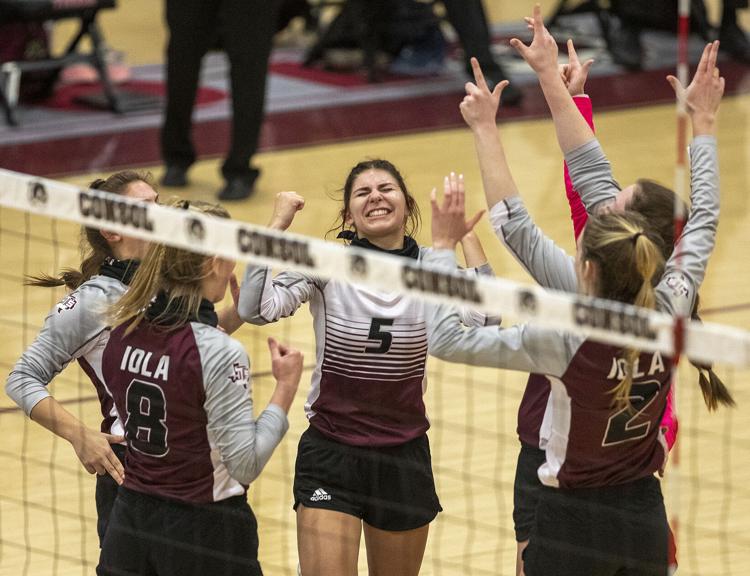 Iola v Thrall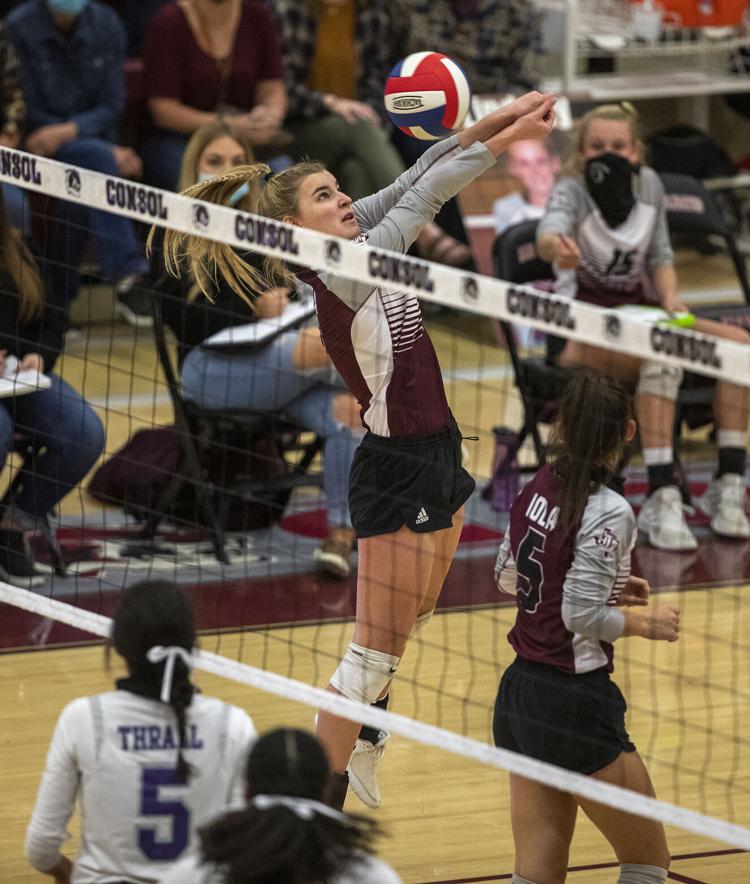 Iola v Thrall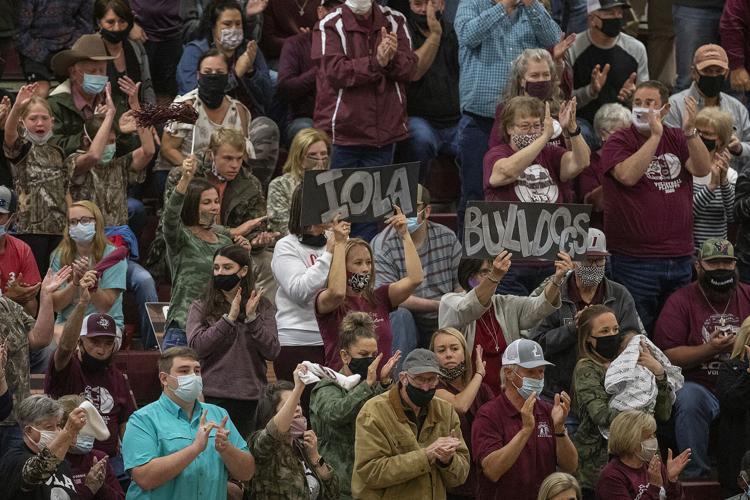 Iola v Thrall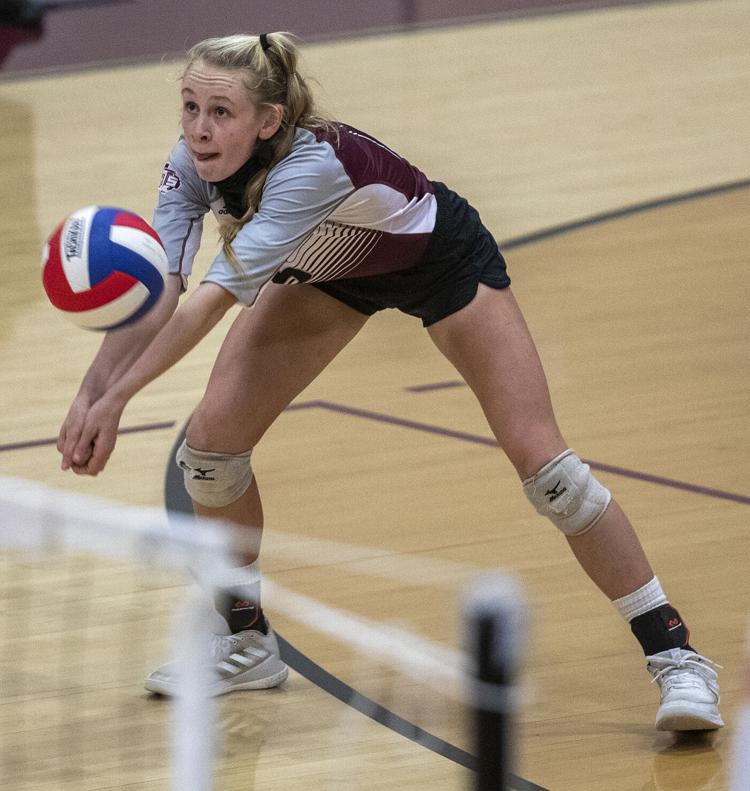 Iola v Thrall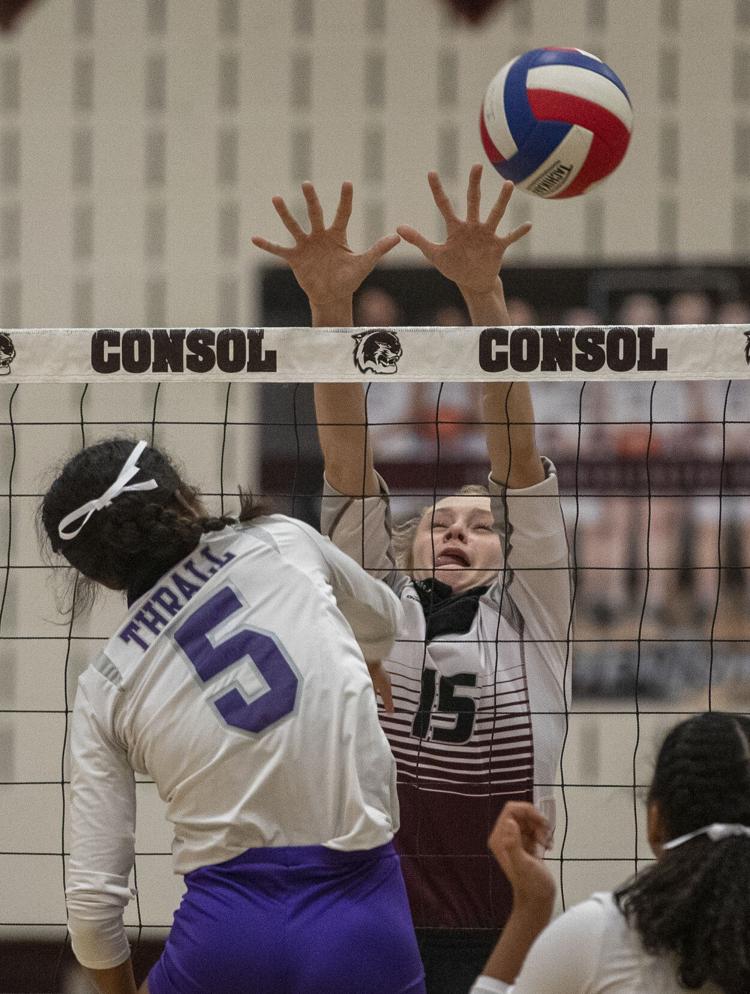 Iola v Thrall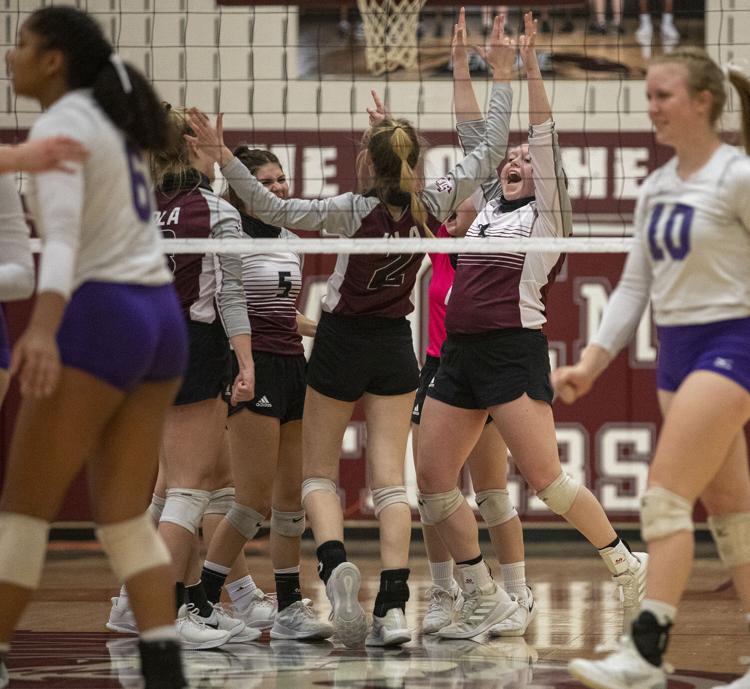 Iola v Thrall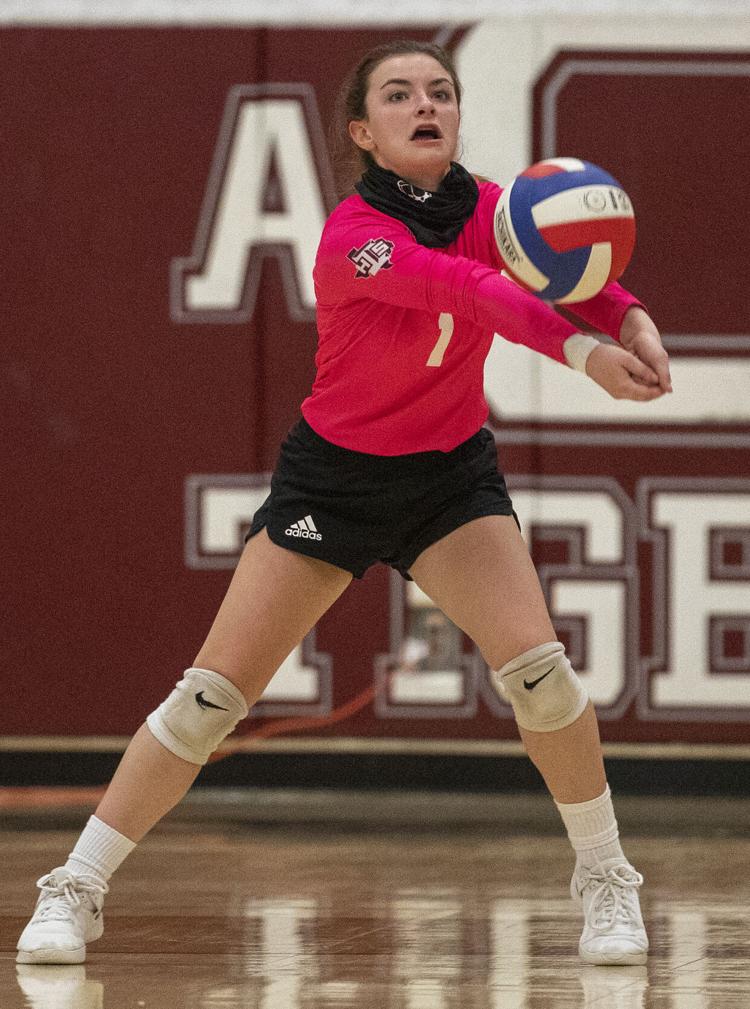 Iola v Thrall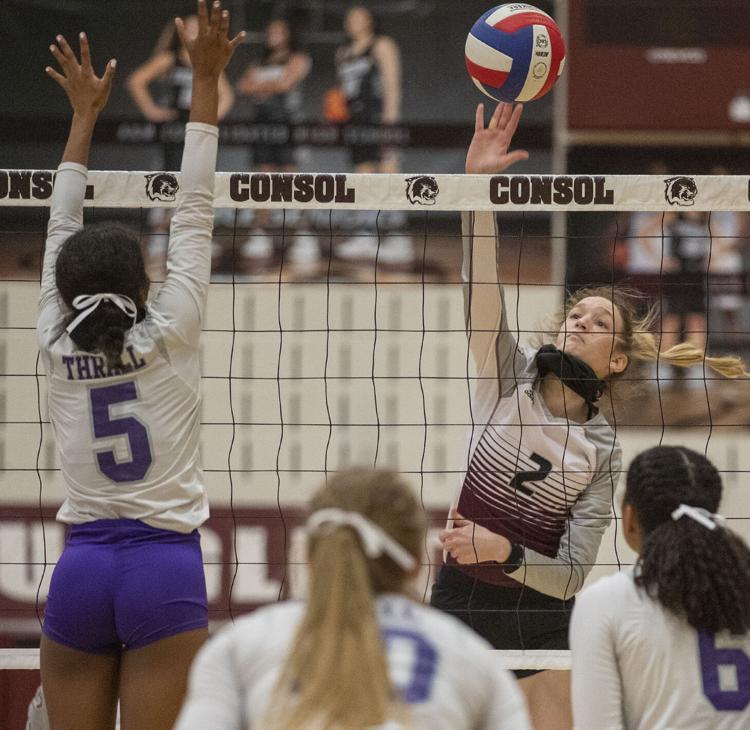 Iola v Thrall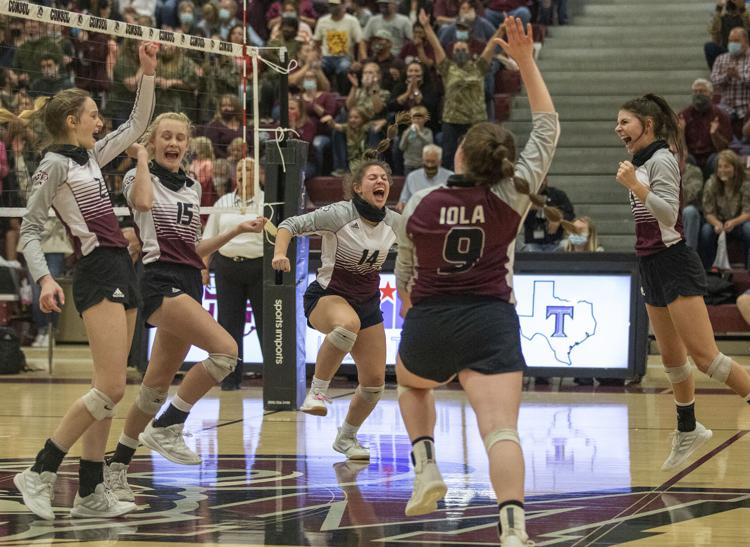 Iola v Thrall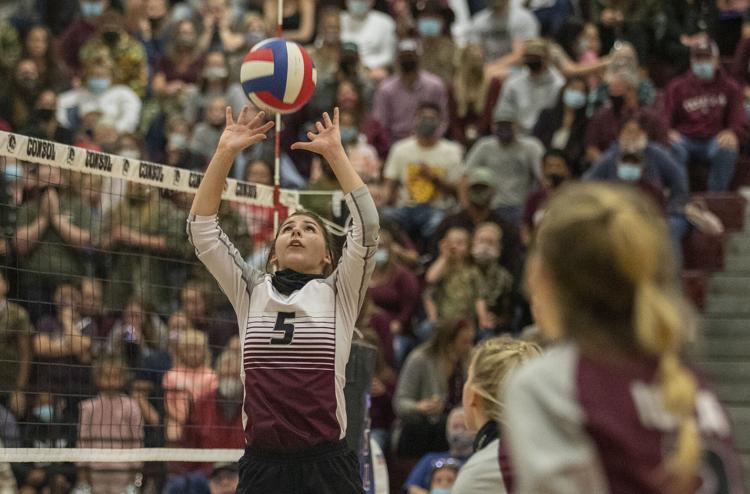 Iola v Thrall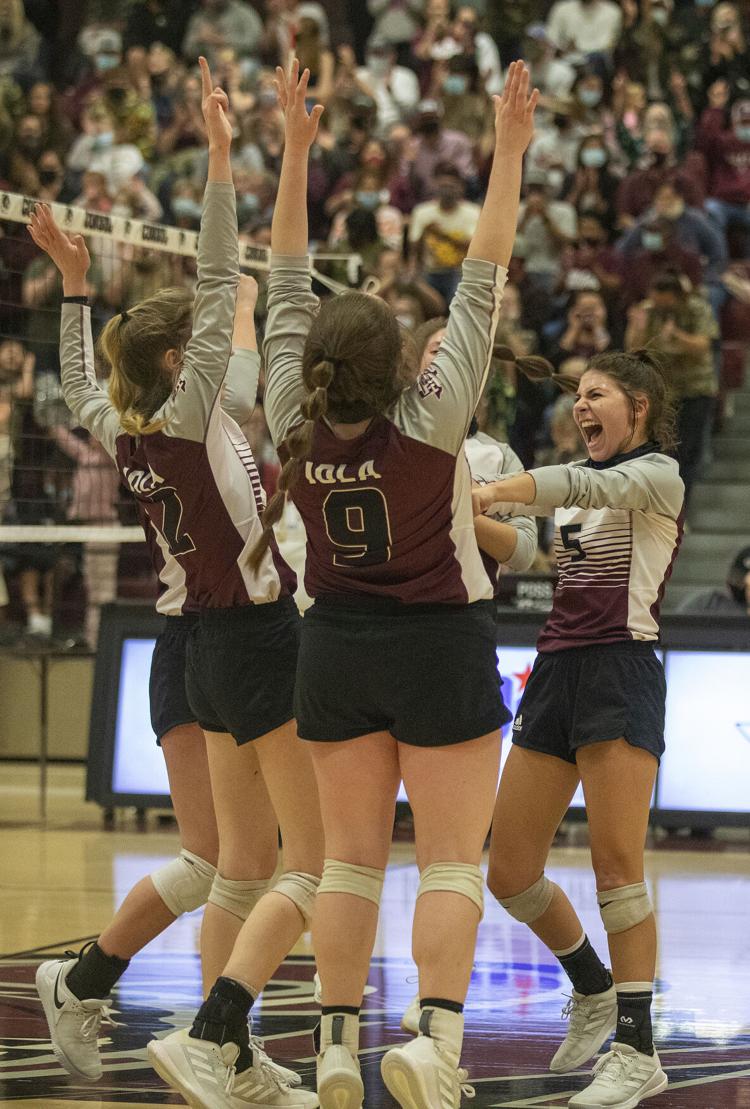 Iola v Thrall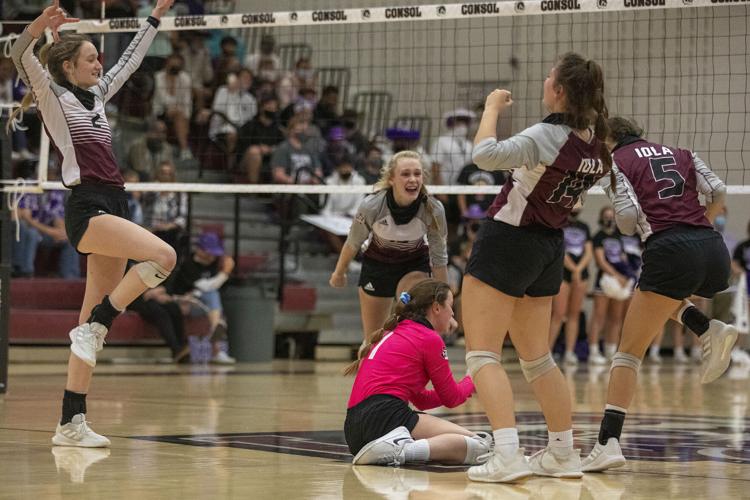 Iola v Thrall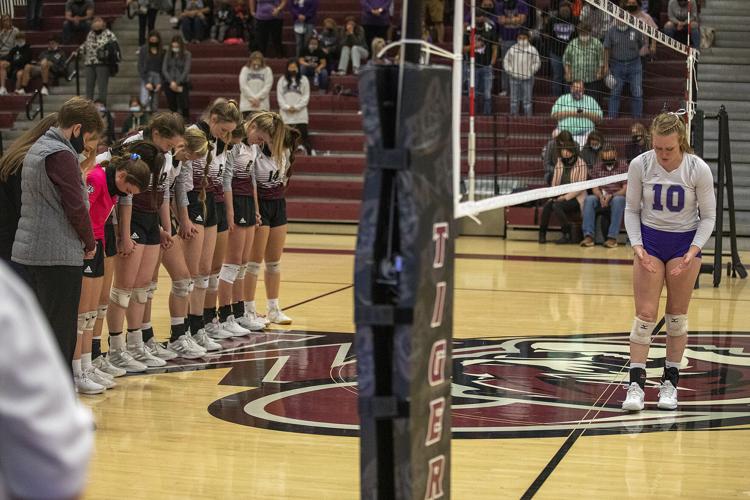 Iola v Thrall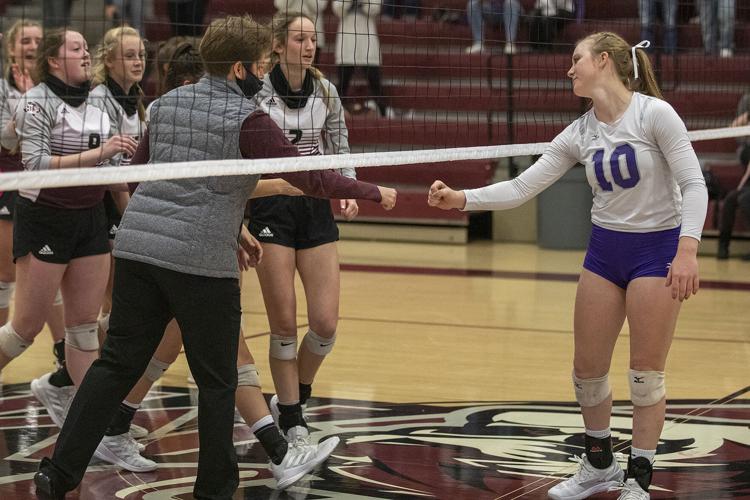 Iola v Thrall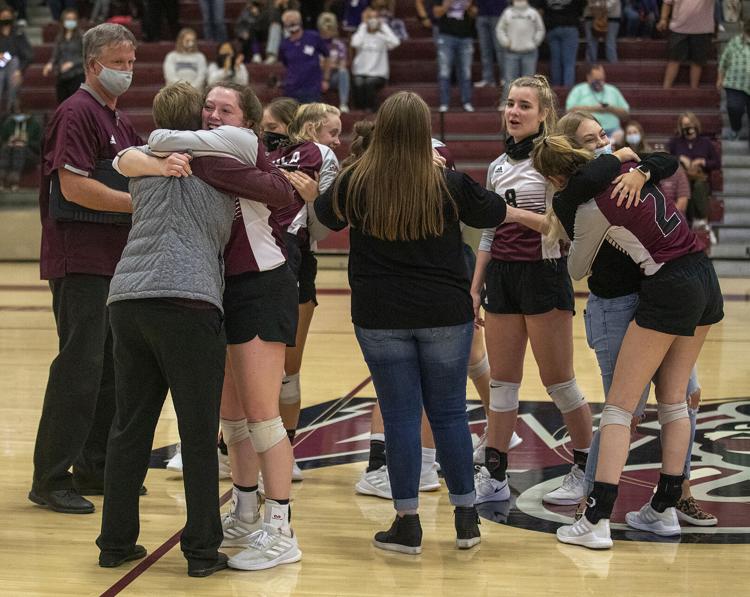 Iola v Thrall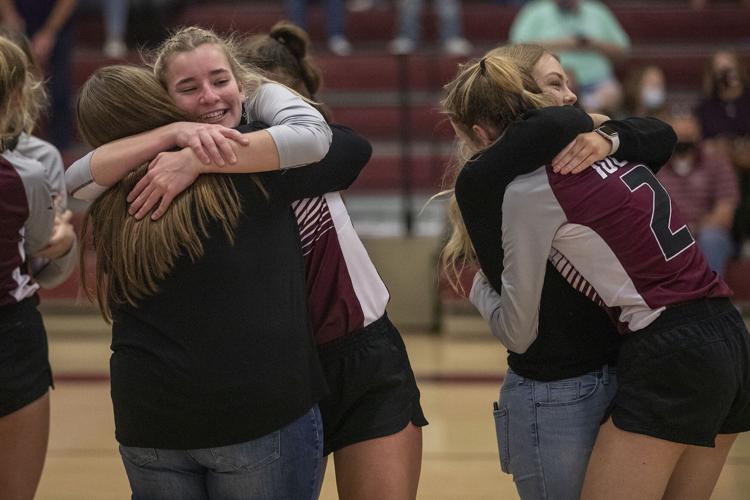 Iola v Thrall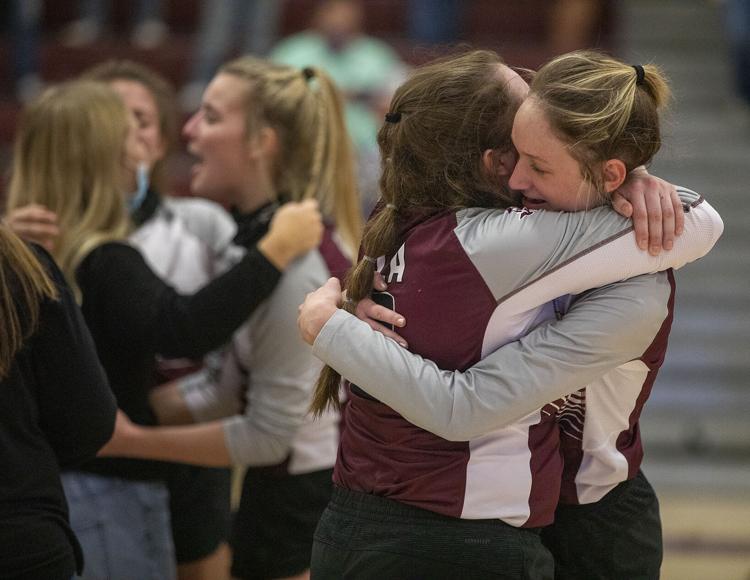 Iola v Thrall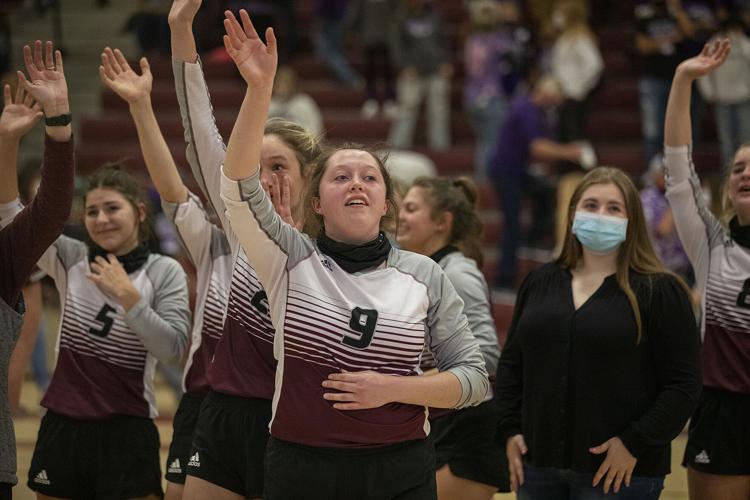 Iola v Thrall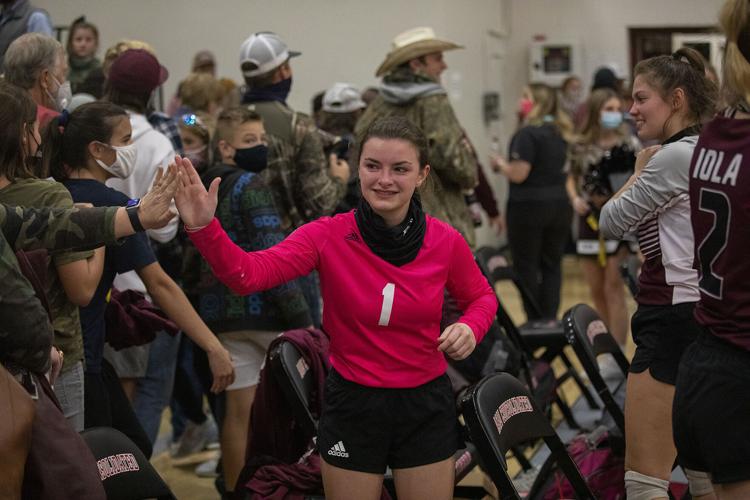 Be the first to know
Get local news delivered to your inbox!