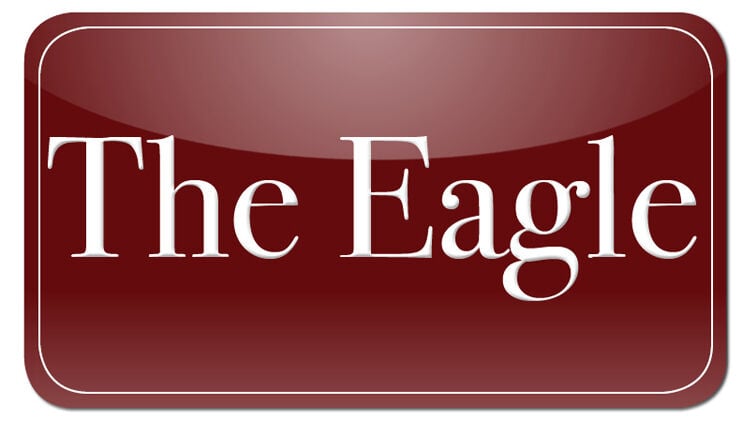 It's the final week of nondistrict play for most Brazos Valley high school football teams as they get in some last-minute repetitions before district.
Rudder (3-0) and Bryan (0-3) are off this week, which should be a good break for both squads that open the season against two of the toughest teams in their respective districts. The Rangers will start District 10-5A Division II play against fourth-ranked Huntsville next Friday, while Bryan will open 12-6A against Temple.
On the other side of town, College Station and A&M Consolidated are both undefeated at 3-0 with the Cougars entering the second week of 8-5A-I play. Both teams are projected to win big again this week against New Caney Porter and Willis, respectively.
THREE GAMES TO WATCH
1. Hearne at Snook, 7:30 p.m. Friday
Hearne and Snook are looking for a second win to carry them into district play. Both teams are 1-2, but their records aren't good representations of their talent.
Hearne has six returning starters on each side of the ball with its defense powered by several four-year starters, but the Eagles have suffered tough back-to-back losses to state-title contender Franklin and New Waverly.
Garrett Lero-led Snook is in the same boat coming off losses to Thorndale 31-0 and Thrall 49-27. Snook's offense has had trouble getting started early in games, especially against good defenses. Dual-threat quarterback Lero is protected by a veteran offensive line and has reliable receivers, but if the Bluejays don't get on the scoreboard early against the Eagles, that could be an issue — they haven't shown they can rally in the second half.
If Hearne's defense plays well early, the Eagles could take another big first-half lead similar to their Week 1 performance against Trinity when they led 28-0.
2. Navasota at Huffman-Hargrave, 7:30 p.m. Friday
Huffman-Hargrave is undefeated this season, but the Falcons (3-0) haven't been truly tested. They have outscored their opponents 115-2 with wins against Liberty and Bridge City, teams projected to finish at the bottom of 11-4A-II, and winless Concordia Lutheran.
Regardless, Hargrave's defense forced two shutouts, and its offense is putting up big numbers led by dual-threat quarterback Luke Thomas. The Falcons will enter Friday's matchup full of confidence.
But Navasota is much more battle-tested, and that could be the difference.
The Rattlers (2-1) tried to rally in the second half against Sealy in Week 2 and lost by a respectable 40-30 final, then the Rattlers exploded in the second half last week with a 63-21 win over Mexia. Navasota rattled off seven straight touchdowns after trailing 14-13 at halftime behind quarterback Ja'mar Jessie, who threw for 171 yards and two touchdowns and ran for 114 yards and three more scores. Don't be surprised if Jessie & Co. do something similar this week.
Prediction: Navasota 27-21
3. Allen Academy at Calvert, 7 p.m. Friday
Allen Academy (1-1) is a relatively young team despite its core of veteran returners. The rookies are still getting used to playing on the varsity stage, which was evident in the Rams' 90-68 loss to St. Joseph last week. But the Rams will get a chance to prove themselves against Calvert (0-1), which hasn't taken a snap this season.
The Trojans suffered a forfeit to Emery/Weiner because they didn't have enough players, but the perennial powerhouse program remains fourth in the state's Class A-II 6-man rankings after reaching the state quarterfinals last season.
Still, there are too many unknowns for the Trojans. Allen Academy is working with less-experienced players, but the Rams have two games behind them, while Calvert has only been on the practice field. The Rams also have more depth with veteran starters to lean on in Luke Meadows, Jihu Lee and Ethan Lucas and several substitutes waiting on the sideline. Calvert has seven players total.
The Trojans will get a chance to assess their talent, but it could be an uphill battle to beat Allen Academy.
Prediction: Allen Academy 45-16