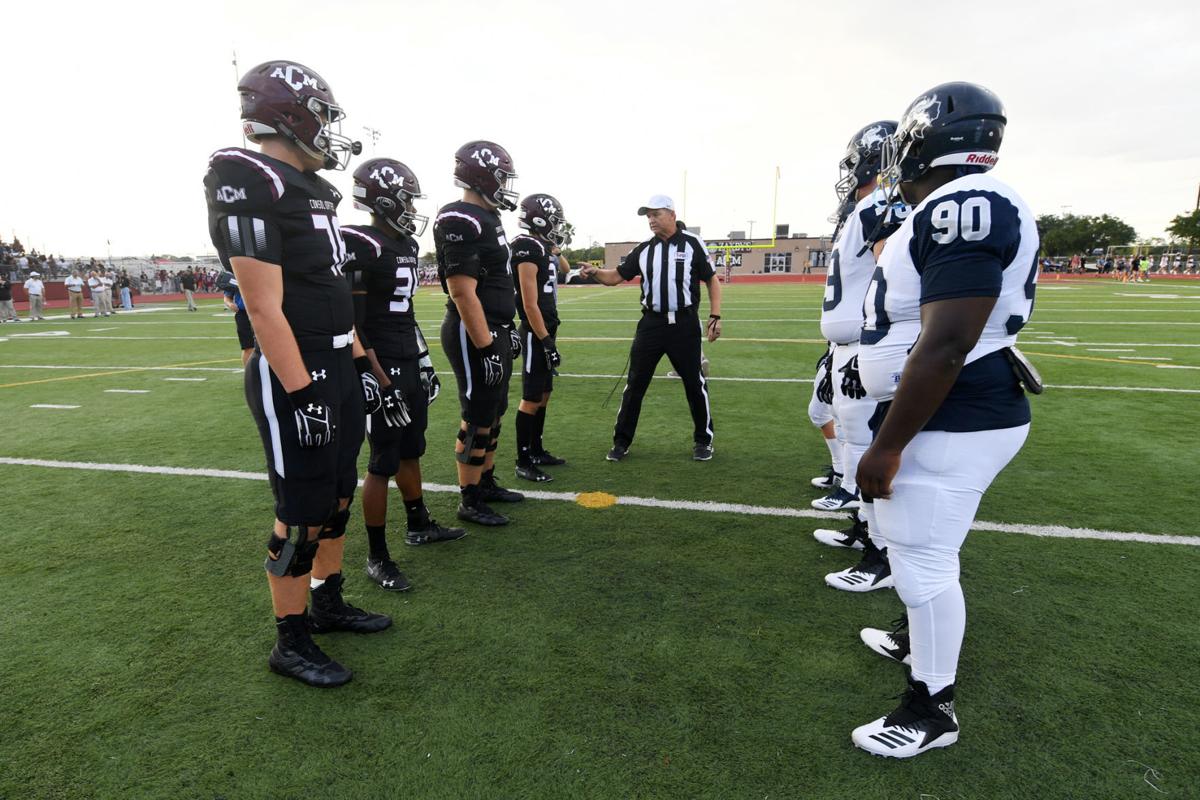 Football is becoming an increasingly offensive-minded game at all levels, a trend scoreboards around the country reflect as points continue to pile up. Not so with the Crosstown Showdown.
The annual matchup between A&M Consolidated and Bryan reached an offensive peak with a 100-point game in 2014 (a 56-44 Bryan victory), but since then it's been all downhill — at least in points. The total scoring in the rivalry dropped each year until 2017, when Consol won a 12-3 slugfest at Merrill Green Stadium. Last season's 20-0 Tigers victory was a similarly defensive game.
The 2019 version, set for 7 p.m. Thursday at Merrill Green Stadium, seems to have a similar feel.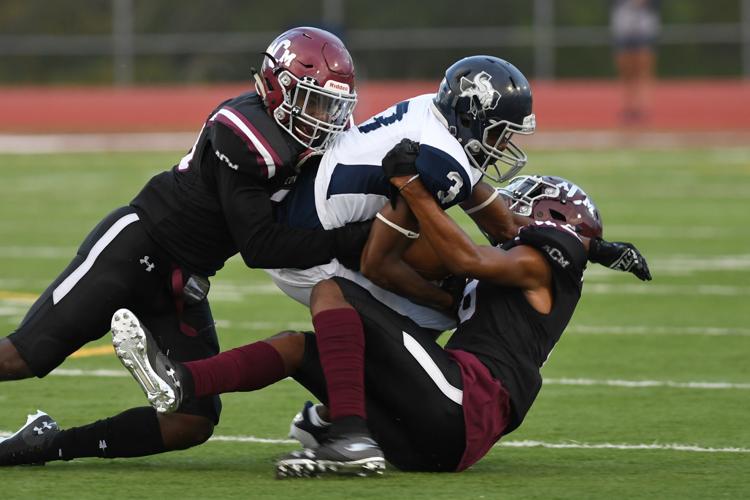 "Even when I played 30 years ago [for Consol], even if there was a team picked to win big, it was tight scores; it was that rivalry," Consol head coach Lee Fedora said. "We're preparing for all kinds of blitzes coming at us, trying to decide if they're going to be in this defensive front or that defensive front."
With high school football well underway, the matchups only get better in Week 2.
Bryan dominated Waller's offense in a 14-3 win to open the season Friday, and Consol cruised to a 49-6 win over Killeen Ellison, an almost identical score to last season's 48-7 victory.
Consol's prolific offense will be a difficult test for Bryan's defense, but the Vikings have proven capable against similar Tiger attacks the last few seasons. It's also a situation of strength-on-strength as Bryan's strong secondary pits leaders Christian Richardson and Xavier Johnson against Consol's wealth of receiving talent.
"When you've got three or four skill guys that can all outrun you, it's scary," Bryan coach Ross Rogers said. "We're going to have to be real physical. We play several different looks in the secondary, and we've got to keep them guessing a little bit."
Here are three things to watch for in this year's Crosstown Showdown:
ON THE OTHER SIDE
Senior linebacker Kerry Brooks had a stellar Consol debut against Ellison, racking up 11 tackles and recovering a fumble. There will be plenty of energy in the stadium as Brooks, Bryan's starting quarterback the past two seasons, faces his former teammates at his old stomping grounds. After taking plenty of punishment from Consol's pass rush in previous meetings, he'll be one of the aggressors this time around.
AIR VIKINGS?
With Bryan looking for offensive improvement over last season, Consol's defense will be a solid barometer for the Vikings' progress, particularly in the passing game. Bryan's talented group of pass catchers that includes Gary Lynch, Cory Lynch and Jalen Davis will match up with Consol's secondary of Nate Floyd, Jamarquis Stewart, Bryce Linder and Quan Williams. A strong showing would be a welcome sign ahead of District 14-6A play.
THE THIRD PHASE
With the defenses expected to stand out, special teams plays could make a significant difference in the outcome. That happened last season, when then-senior Gunnar Coker blocked a punt for the Tigers and Bryan bobbled a snap on another punt, leading to short fields on two of Consol's three touchdown drives.
Get in the game with our Prep Sports Newsletter
Sent weekly directly to your inbox!