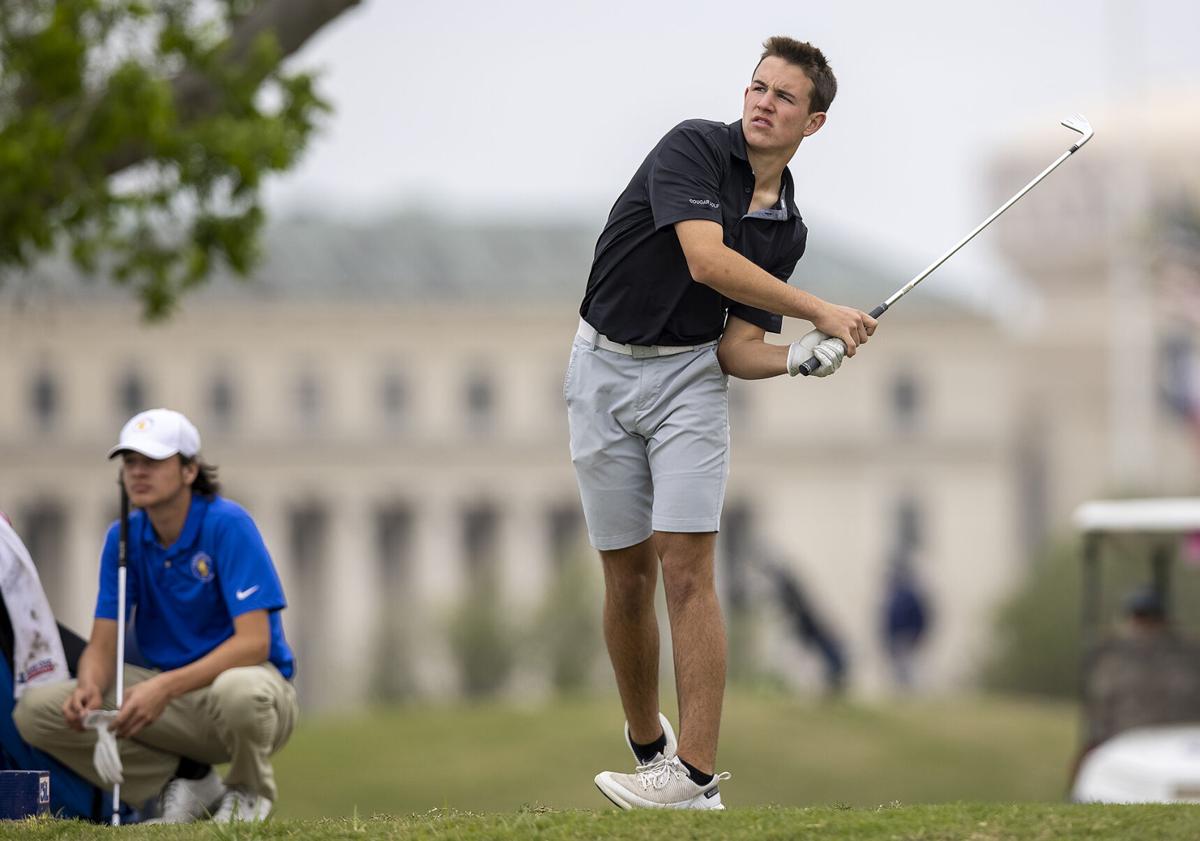 The College Station boys golf team used a second straight consistent performance throughout its lineup to win the Class 5A Region III tournament Thursday at The Golf Club at Texas A&M.
Leading by just two shots to begin the second round, the Cougars shot a 309 to finish at 625, one stroke ahead of Austin Anderson for the team crown. Montgomery finished third and claimed the regional's final state tournament berth by shooting 324–648.
Montgomery Lake Creek placed fourth at 323–656 followed by Pflugerville Weiss (340–671), Magnolia West (332–676), Austin Anderson's second team (333–677), Friendswood (336–678), Barbers Hill (327–680), La Porte (351–706), Port Neches-Groves (351–721), Lamar Fulshear (361–748), Richmond Foster (368–752) and Pflugerville Hendrickson (372–770).
College Station's Emmett Ely shot 78–155 to finish tied for ninth. McKane Kiser followed at 77–156 for 11th with Austin Hassell (79) and Anthony Rubio (75) tied for 12th at 157. The Cougars Brown Bedard also shot 80-170 to tie for 33rd.
Lake Creek's Brecken Franklin won the individual title at 71–147 by three strokes over Barbers Hill's Grant Doggett (77–150). La Porte's Nicholas Canales took third at 72–151, and all three advanced to the state tournament as individuals.
A&M Consolidated's Ian Cough shot 79–165 to tie for 24th.
The 5A boys state golf tournament is set for May 17-18 at White Wing Golf Club in Georgetown.
Caldwell girls win 3A-III regional
BRENHAM — Led by Hannah Blaha, Priscilla Olivarez and Meagan Schneider, the Caldwell girls golf team easily held off McGregor to win the Class 3A Region III tournament Thursday at Brenham Country Club.
Caldwell shot a second-round 378 to finish at 744. McGregor followed at 386–770 with West third at 414–838. The top three teams and top three individuals not on those teams advance to the state tournament.
Fairfield placed fourth at 420–862 followed by Teague (441–885), Cameron (432–894), Nacogdoches Central Heights (454–900), East Bernard (456–923), Tarkington (498–986), Scurry-Rosser (488–991), Anderson-Shiro (498–994), Kirbyville (502–995), Kemp (499–997), Central Pollok (503–1,006), Boling (512–1,032) and East Chambers (531–1,053).
Blaha finished second at 90–178, while Olivarez shot 92–184 to tie for fourth, and Schneider shot 93–187 to place sixth. Caldwell's Rachel Novosad shot 103–195 to place 10th, and Alexis Zalobny shot 117–229 to place 40th.
McGregor's Maggie Parmer shot 87–172 to win the individual title by six strokes. Teague's Madison Bragg (third, 93–182), Lorena's Payton Cox (eighth, 97–189) and Fairfield's Emily Chavers (ninth, 89–190) qualified for state as individuals.
Cameron's Brinley Patterson tied for 22nd at 105–213 followed by teammates Alexis Stroud (t-28th, 104–220), Taytum Moore (35th, 105–225) and Corley Callahan (47th, 118–236).
Anderson-Shiro's Kyndal Bohnert tied for 44th at 118–233 followed by teammates Abby Ross (48th, 114–237), Avery Hulsman (t-58th, 126–249) and Ahna Merrell (t-84th, 140–275).
Playing as individuals, Franklin's Railyn Youree tied for 20th at 106–212, and teammate Grace Duewall tied for 37th at 117–227. Lexington's Piper Swisher placed 51st at 117–241.
The 3A girls state tournament is set for May 10-11 at ShadowGlen Golf Club in Manor.