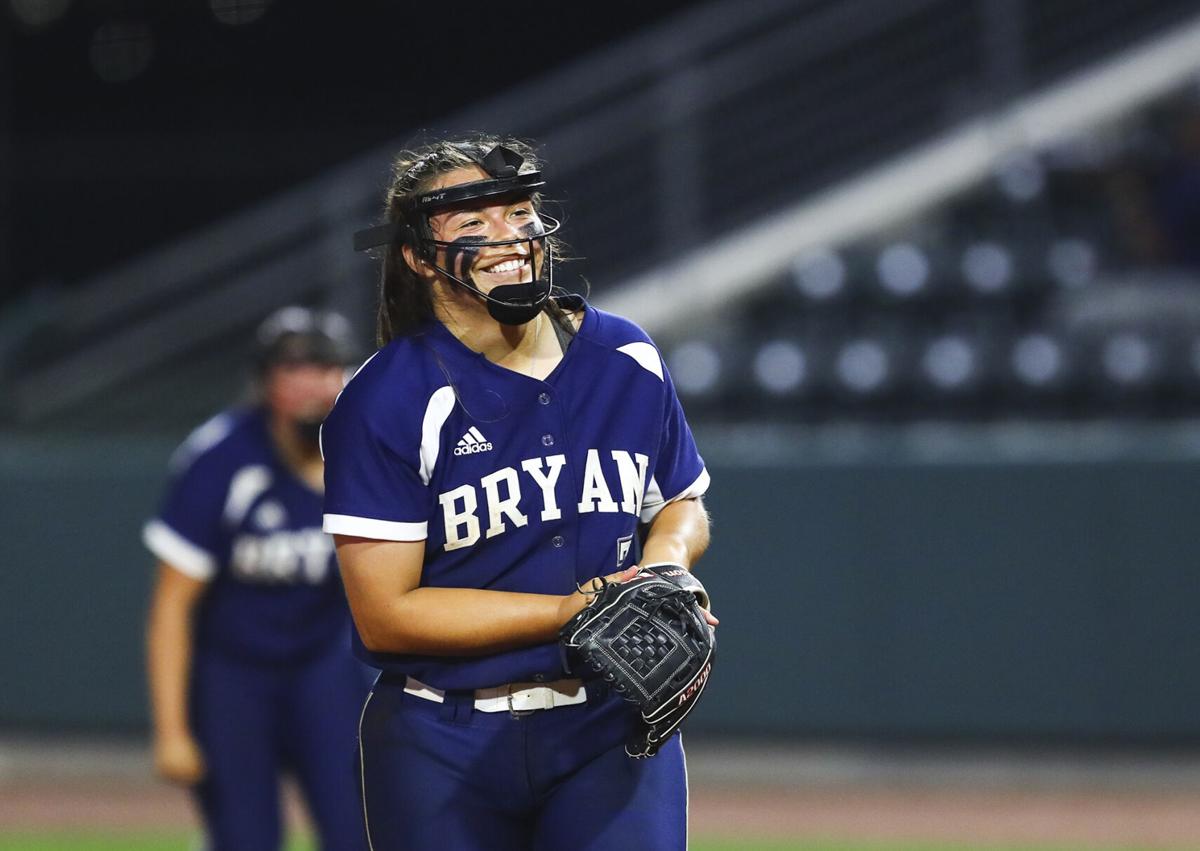 The Bryan softball team suffered a few more losses in nondistrict play than most playoffs teams in Class 6A's Region II, but the Lady Vikings are hopeful their tough schedule pays off with a long postseason run.
Bryan will play the Garland Sachse Lady Mustangs (22-7-1) in a best-of-3 area series with the opener at 4 p.m. Friday at Texas A&M's Davis Diamond. Game 2 will be noon Saturday at Plano East with Game 3 to follow if necessary. Bryan won 12-6A and swept Waxahachie in bi-district, while Sachse tied Wylie for the 9-5A title but lost a coin flip for the top seed.
The Lady Vikings (29-8) had no trouble sweeping through 12-6A, but they played 21 nondistrict games against teams that made the playoffs, including 12 district champions.
"We loaded our schedule pretty good [in nondistrict]," Bryan coach Enrique Luna. "I think we're battle tested.
"Up north, they didn't play quite as many tournaments as we did. We were blessed and very fortunate we could play as many games as we have. If you look at the region, we played more games than anyone, and we're tied with Cy-Woods (29-4) for the most wins in the region."
Bryan also has more losses than 11 of the other 15 Region II playoff teams, but Luna believes playing quality competition was worth it.
"If you want to look for an advantage, I think it is that we are probably a little more tested," Luna said. "But [Sachse] is very, very talented for sure."
The Lady Mustangs are hitting .442 with 39 homers. They are led by junior shortstop Madison McClarity, a Texas Tech pledge who is hitting .658 with 12 homers, 26 doubles and 75 runs batted in.
"She is probably one of the best hitters if not the best hitter in the Dallas area," Luna said.
McClarity and a potent lineup will face Bryan right-hander Jessica Adams, who has signed with Louisiana-Lafayette, along with her twin sister Jacque, who are big reasons Bryan has won 17 of its last 18 games. Jessica Adams is 23-6 with a 0.76 earned run average and 266 strikeouts in 165 2/3 innings. She's also batting .453 with 18 homers and 57 RBIs. Catcher Jacque Adams is batting .387 with 14 homers and 41 RBIs. They are complemented by sophomore right fielder Ariana Williams (.403, 12 steals), junior third baseman Kylie Hernandez (.396, 7 HRs, 32 RBIs), senior second baseman Kaedyn Filburn (.387, 24 RBIs), junior center fielder Alexis Rodriguez (.374, 2 HRs, 16 RBIs, 42 RBIs) and sophomore shortstop Makayla Marquez (.350, 14 RBIs)
Sachse is averaging 12 runs per game. Its other leading hitters include freshman Neveah Watkins (.566, 22 extra-base hits, 33 RBIs), junior Kayla Olthouse (.420, 23 extra-base hits, 41 RBIs) and Caitlin Clem (.386, 33 RBIs).
The winner will play the winner between fourth-ranked Waco Midway and Rockwall-Heath, who also are playing a best-of-3 series.
NOTES — The teams agreed to an early start Saturday at Plano East to accommodate Sachse, which has prom that night. ... Tickets for Friday's game at Davis Diamond are $6 for adults and $3 for students. The early start time is to help fans avoid the crowd arriving for the A&M-Ole Miss baseball game at Blue Bell Park. ... There were no softball playoffs last year because of COVID-19. Two years ago, Bryan was swept in area by Klein Collins, which was the state runner-up to Katy. Sachse, which was the runner-up in 10-6A that year, lost in three games in bi-district to Plano, which was eliminated in the next round. ... Bryan won state in 2002 and was the runner-up in 2000 and '03. Its first state semifinal appearance was 1996. ... This week's series marks only the fourth time Sachse has made it to the area round. It made the regional quarterfinals once, losing to Garland Rowlett in 2010. ... Jessica Adams is Bryan's career leader in strikeouts (669), home runs (41), doubles (39) and pitching victories (69).