NORMANGEE — Normangee didn't back down after Bremond nabbed an early lead in the football teams' season opener Friday night, but the Tigers largely kept the Panthers at arm's reach after pulling ahead for good in the final second of the first quarter.
Big touchdown passes were key for Bremond (1-0) early, then it's ability to chew up time and yards on the ground in the second half proved too much for Normangee as the Tigers held on to win 40-28 at Panther Stadium.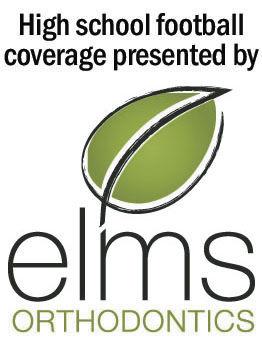 "We played well tonight," Bremond coach Jeff Kasowski said. "It's important for us — we bring back pretty well the whole team from last year, and we won five games last year. Winning that first one gives you some confidence that maybe we can win a little bit more this year."
Bremond quarterback Seth Kasowski connected with Dalton Wilganowski on a 25-yard touchdown pass with 8:17 remaining in the first quarter and a missed extra point kept the Tiger lead at 6-0.
The Panthers steadily marched 68 yards on the ensuing drive, capping it with 7-yard touchdown pass from quarterback Mason Hardy to Luke Yellott with 2:50 left in the quarter. Hardy's extra-point kick gave Normangee a 7-6 advantage that would be its only lead of the game.
Bremond pulled ahead for good five plays later when Kasowski found Hunter Wilganowski for a 36-yard TD pass on the last play of the first quarter. JT Anthony ran in the two-point conversion.
The Panthers played catch up from there, but Bremond's 20-14 halftime advantage looked precarious after Normangee turned up the pressure on defense on the first possession of the second half and forced the Tigers to go three-and-out.
But Normangee sputtered on the resulting drive, giving Bremond the opportunity to grind out the rest of the game on the ground.
"We aspire to be a program like Bremond," first-year Normangee coach Keith Sitton said. "They won 47 games in a row for a reason. They're disciplined. They're well coached, and they have good athletes, and they know how to play in their system. They present a difficult problem for any team they're going to run across. I thought we played hard. We didn't always play smart, but a lot of that you can tip your hat to the Bremond Tigers and their coaches for finding our weaknesses and exploiting them."
Anthony carried the ball nine times in a 13-play drive that ate more than six minutes off the third-quarter clock, capping it with a 3-yard run for a 26-14 lead with 2:46 left in the period. He accounted for 51 of his 106 rushing yards on that drive.
The Panthers' hopes took another dash on the ensuing possession when a 12-yard pass from Hardy to Brandon Brooks squirted out of Brooks' hands after a hard hit. Kasowski recovered the fumble in mid-air and returned it 16 yards.
The Tigers then alternated running the ball between Kasowski, Dalton Wilganowski and Anthony while chewing up more yards and clock, capping the drive with a 6-yard TD run by Kasowski with 8:03 remaining in the game Anthony's two-point conversion run gave Bremond a commanding 34-14 advantage.
"We went with what was working at the time," Jeff Kasowski said. "With us being ahead, we wanted to use a little more clock, because fatigue, with us having 17 players, is a huge factor. So we wanted to shorten the game up, which is why we went to try to run the ball a little more."
Dalton Wilganowski continued to carry the ball for the Tigers the rest of the way, racking up a team-high 123 rushing yards on 17 carries and scoring on a 9-yard run late in the fourth quarter.
The Panthers hung around after the Tigers pulled ahead by 20. Hardy found Ryan Young for a 25-yard TD pass with 6:35 left and added a 39-yard TD pass to Izaha Jones that made it a 12-point game with 1:29 left, but Normangee ran out of time.
Hardy finished 13-of-17 passing for 151 yards and three TDs while also rushing for 80 yards on 14 carries.
"Mason is such a gritty, smart player," Sitton said. "He wills our offense to go. There are lot of times where he was able to extend plays where they kind of broke down."
Kasowski passed for all 142 of his yards in the first half and had 10 carries for 60 yards.
Bremond returns home to host Thorndale next week, while Normangee will look for win No. 1 of the Sitton era at Iola.
Get in the game with our Prep Sports Newsletter
Sent weekly directly to your inbox!