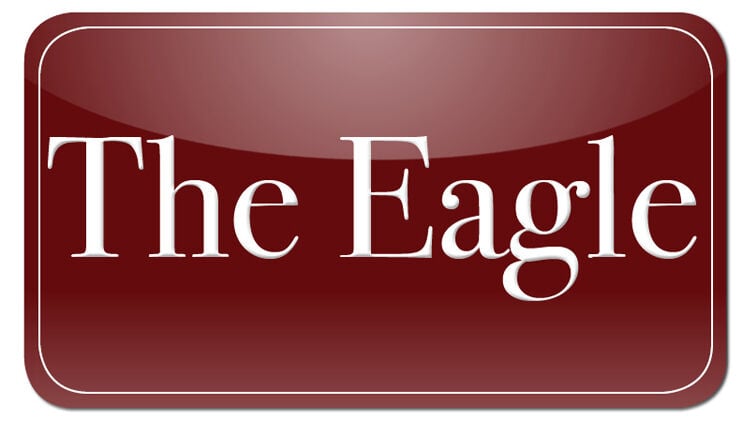 Here are the Brazos Valley athletes who qualified for the University Interscholastic League Track & Field Championships at Mike A. Myers Stadium in Austin with their regional effort and seeding in parentheses. The Class 3A and 4A meets will take place Thursday; Class 2A and 5A and the wheelchair division will be Friday; and Class A and 6A will be Saturday. The 3,200 meters and field events will start at 9 a.m. daily with running finals at 5 p.m.
BOYS
Class 5A
4x100 — Brenham (junior Amir Johnson, sophomore Savion Ragston, junior Eric Hemphill, senior Keanu Jones), 41.42 (3rd)
100 — Jones, Brenham, 10.39 (2nd)
400 — Hemphill, Brenham, 48.01 (2nd)
200 — Jones, Brenham, 21.52 (5th)
4x400 — Brenham (Hemphill, Ragston, sophomore La'Tre Bonner, Johnson), 3:18.06 (2nd)
Class 3A
300 hurdles — Tracer Lopez, Cameron, 39.94 (5th)
110 hurdles — Daylon Washington, Lexington, 14.98 (5th)
Long jump — Jarred Kerr, Lexington, 22-8.75 (4th)
4x100 — Franklin (Synsai Kizzee, Devyn Hidrogo, Michael Booker, Malcom Murphy, Bobby Washington, Parker Boyett, 43.18 (7th)
4x200 — Franklin (Jaxson Zimmerman, Kizzee, Boyett, Murphy, Hidrago, Bryson Washington), 1:29.62 (2nd); Caldwell (Ryan Shupak, Jamar Hewitt, Larry Davis, Ivan Granados, De'Autre Burns, Dontavien Johnson), 1:30.49 (6th).
Class 2A
Long jump — Izaha Jones, Normangee, 23-1.25 (2nd)
110 hurdles — sophomore Brett Wagnon, Centerville, 16.41 (9th)
400 — senior Donivan Moehr, Centerville, 49.92 (2nd)
800 — Kasen Jeitz, Centerville, 2:03.55 (7th)
300 hurdles — Wagnon, Centerville, 40.99 (6th)
4x400 — Centerville (senior Dillon Denman, junior Tyrese White, Moehr, junior Kasen Jeitz, freshman Halston French, freshman Andrew Newman), 3:26.00 (3rd)
High jump — senior Deshun Hamilton, Snook, 6-4 (3rd)
Class A
4x100 — Calvert (sophomore Giovanni Diaz, sophomore Michael Thomas Jr., senior Davien Flentroy, freshman Kevondre Corona, sophomore Cohan Thompson, senior Billy Thompson), 45.40 (9th)
110 hurdles — B. Thompson, Calvert, 15.97 (6th)
300 hurdles — B. Thompson, Calvert, 41.77 (6th); C. Thompson, Calvert, 41.80 (7th)
200 — Corona, Calvert, 22.86 (2nd)
GIRLS
Class 5A
4x100 — College Station (freshman Tanasha Thompson, junior Aliyah Collins, sophomore Kate-Lynn Lockett, sophomore Elnita Green), 47.14 (3rd)
100 — Green, College Station, 11.80 (3rd)
1,600 — sophomore Maddie Jones, College Station, 5:05.19 (6th)
High jump — Kelsey Slater, College Station, 5-5 (4th)
Wheelchair — Maria Ireland, A&M Consolidated: 100 (21.57); 400 (1:23.05); shot put (16-1.5)
Class 4A
4x100 — Madisonville (Raegan Olvera, Lindsie Smith, Kenndie Moffett, Roy'Kia Moffett, Jerkayla Dickey, Kristen Tolliver), 48.95 (6th)
Class 3A
3,200 — Logan Pevehouse, Cameron, 12:01.53 (7th)
4x100 — Cameron (Brittani Drake, Brandi Drake, Lauren Harris, Yierra Flemings, Ja'Kerra Holt, Seally Smith), 48.53 (1st)
100 hurdles — Flemings, Cameron, 15.10 (4th)
300 hurdles — Hailey Hays, Franklin, 46.76 (7th)
100 — Drake, Cameron, 12.22 (5th)
400 — Flemings, Cameron, 57.07 (3rd)
200 — Drake, Cameron, 25.38 (4th)
1,600 — Pevehouse, Cameron, 5:32.77 (7th)
Long jump — Flemings, Cameron, 17-9.25 (6th)
Pole vault — Holt, Cameron, 9-9 (9th)
Triple jump — Flemings, Cameron, 36-10 (7th)
Class 2A
3,200 — junior Cassidy Bilsing, Normangee, 12:10.03 (3rd)
4x100 — Somerville (sophomore RaMaya Carter, junior Emma Kovasovic, senior Xadria Martin, junior Camia Martin, junior Halle Stevens), 51.10 (8th)
4x200 — Somerville (Carter, Kovasovic, X. Martin, C. Martin, Stevens), 1:49.46 (8th)
100 — freshman D'Miyah Griffin, Bremond, 13.14 (9th)
4x400 — Leon (junior Lauren Salley, senior Madison Johnson, freshman Emily Sitton, senior Serenity Oviedo, freshman Martiza Ramirez, freshman Maya Calvin), 4:10.60 (6th)
400 — Salley, Leon, 1:01.27 (8th)