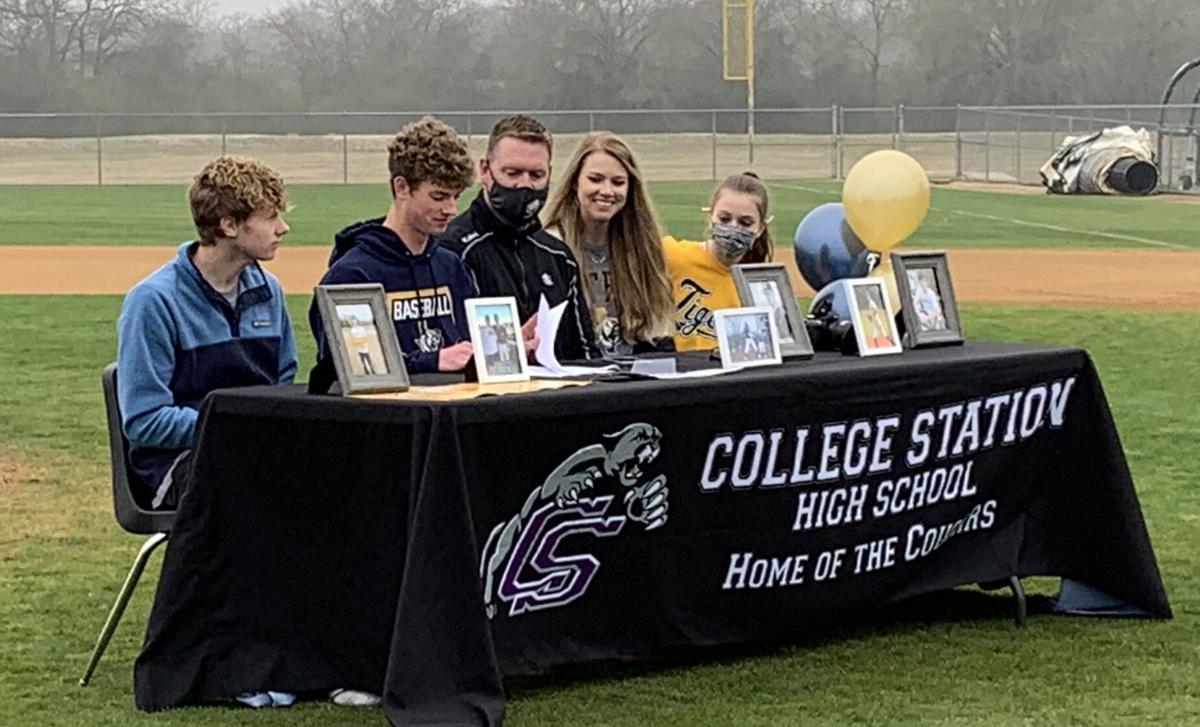 College Station's Braden Fowler is having the kind of senior year every baseball player envisions. He's batting .361 and playing a key role for the Cougars, who play the New Caney Porter Spartans this week in a best-of-3 Class 5A regional quarterfinal series.
Fowler's average is second best on the team as are his 19 stolen bases, and he leads the team in runs scored with 31.
"I feel like I've been playing really well," Fowler said. "It's been real fun to play."
That's something Fowler doesn't take for granted after tearing his elbow and having Tommy John surgery last February.
"His spirits were up," College Station coach Chris Litton said of Fowler when he suffered the injury. "I remember for about the first couple of weeks it was hard for him to get through. But then he started to understand where he was at and where he needed to go and what he needed to do, and he attacked it like Braden Fowler does, and he put himself in the situation to get back on track on time."
It took the outfielder and pitcher 13 months to return to 100%.
"My arm is a lot stronger than it used to be," Fowler said. "I think the main focus is getting back to where I was on the mound, but throwingwise from the outfield, my arm is great. I'm back. We're good to go."
And so are the Cougars with Fowler consistently in the lineup.
"He plays with a lot of fire, and the kids really respect the way he attacks the game," Litton said. "It helps him to be a leader for us, because of the hard work he puts in, and obviously it shows. It's one of those deals where he puts in the work and the payoff is there."
A less-than 100% Fowler was able to impress East Texas Baptist into offering him a scholarship.
"I missed all that recruiting time," Fowler said. "When I was recruited, I was only able to hit. I couldn't throw. I couldn't play in the field. I couldn't do anything."
But his hitting was enough to win over East Texas Baptist assistant coach Bryan Hodge, and now Fowler is planning to play for the school in Marshall.
"I really liked it when I went up there," Fowler said. "I feel like it's where God wanted me. It was the best place to be."
Fowler is hoping to both pitch and hit at East Texas Baptist. He played only one game last year but has made five pitching appearances this season for 8 2/3 innings.
"When he came back, obviously, you had a situation where before you might have taken a few things for granted," Litton said. "Well, you've been through it now. You didn't have the game. It just adds a little bit more to it."
Fowler and the Cougars have turned things around after ending the regular season with back-to-back losses to District 19-5A champion Magnolia, scoring only one run over the two games.
"Coming out of district, I wasn't too hot at the end, but I picked it up for sure," said Fowler, who is 6 for 16 in the postseason with a pair of doubles and five runs scored.
Fowler and the Cougars will try to keep rolling against Porter (22-10), which beat 19-5A runner-up Brenham in bi-district and swept 18-5A champ Pflugerville Hendrickson in area.
"Porter is a good ballclub," Fowler said. "It'll be a good weekend. I'm not worried about losing, because losing is not on my mind. I think if we go out there and do what we need to do, we'll take care of business, and it'll be [onto] round four."
NOTES — College Station's series with Porter will be played at Navasota with Game 1 at 7:30 p.m. Thursday; Game 2 will be at 5 p.m. Friday with Game 3 to follow if needed. The winner advances to play top-ranked Friendswood (27-0) or Port Neches-Groves (20-15-1) in the regional semifinals. ... The 6-foot-3 Fowler was a foot shorter at the start of eighth grade but by the end of his freshman season was 6-2. "I shot up big time and got real skinny," he said. "It can happen just like that." ... Fowler played basketball, football and golf in junior high. He continued to play basketball in high school through the ninth grade. ... Junior Blake Binderup (8-2, 2.13 ERA), a Texas A&M pledge, won two games last series as College Station rebounded from losing the series opener to 10th-ranked Austin Anderson. Junior Max Childress (1-0, 2.33 ERA) picked up his fourth save in the rubber game to match junior Luke Steward (4-2, 2.20 ERA, 4 saves), a McNeese State pledge. Junior right-hander Ryland Urbanczyk (6-2, 1.62 ERA), a Rice pledge, and senior right-hander Cole Broadus (4-2, 2.35, 3 saves) also pitch for College Station. College Station's top hitters include shortstop Michael Elko (.356, 3 HRs, 17 RBIs), a Northwestern pledge; senior outfielder Colby Smart (.373, 13 RBIs, 10 SBs); Binderup (.339, 4 HRs, 31 RBIs); catcher Chanden Scamardo (.311, 4 HRs, 10 2Bs, 30 RBIs), an A&M pledge; infielder Childress (.286, 15 RBIs); and junior center fielder Dalton Carnes (.286, 2 HRs, 14 RBIs). ... Porter and College Station both lost to state runner-up Georgetown in the 2019 playoffs — the Cougars in area and Porter in the regional quarterfinals.
Gallery: Brazos County A&M Club Coach's Night
Coaches' Night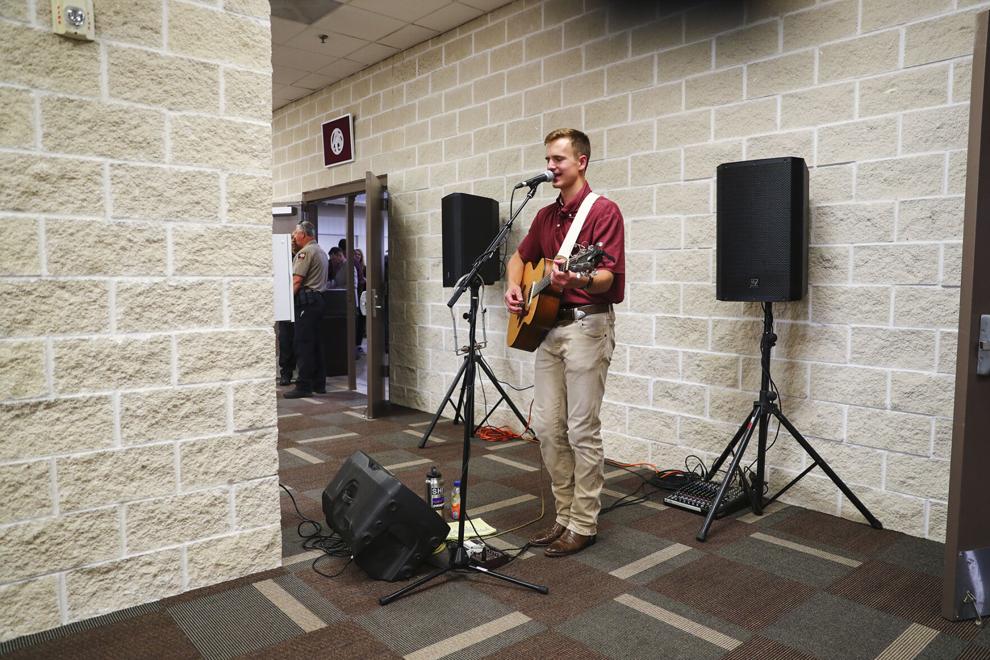 Coaches' Night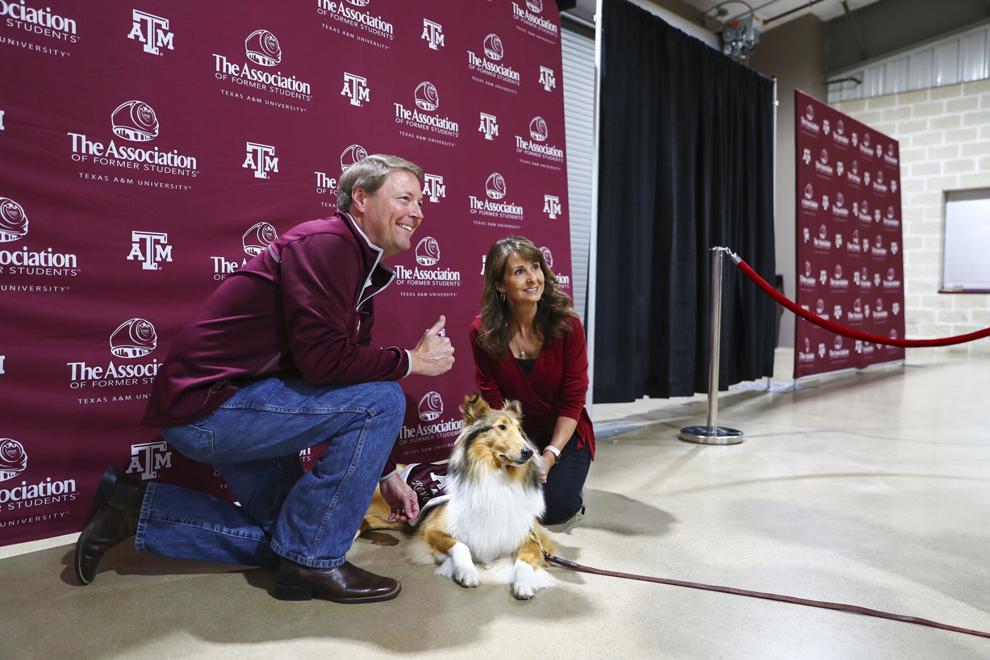 Coaches' Night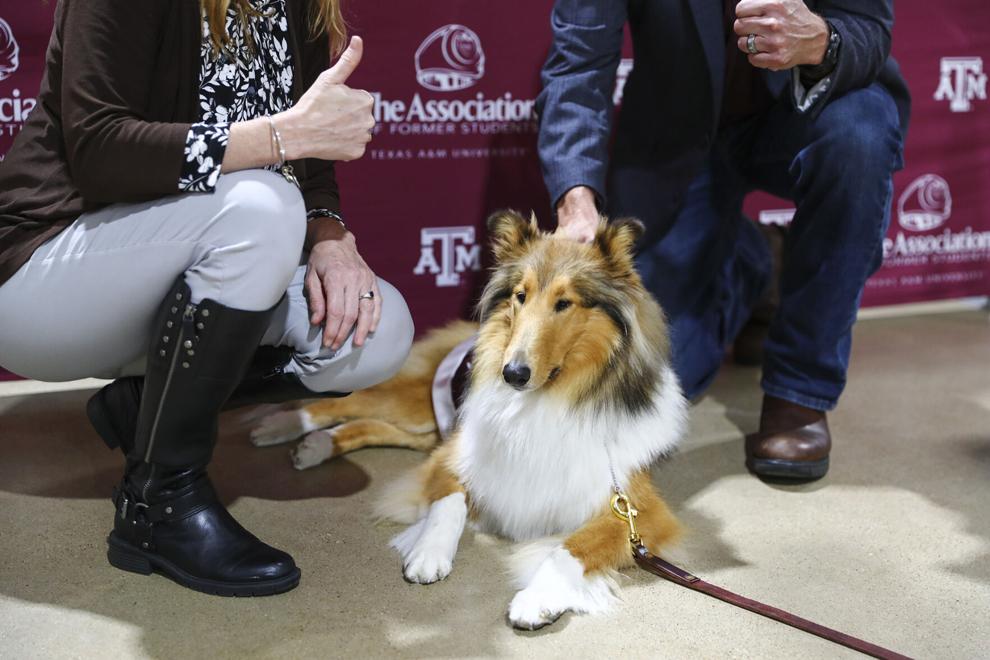 Coaches' Night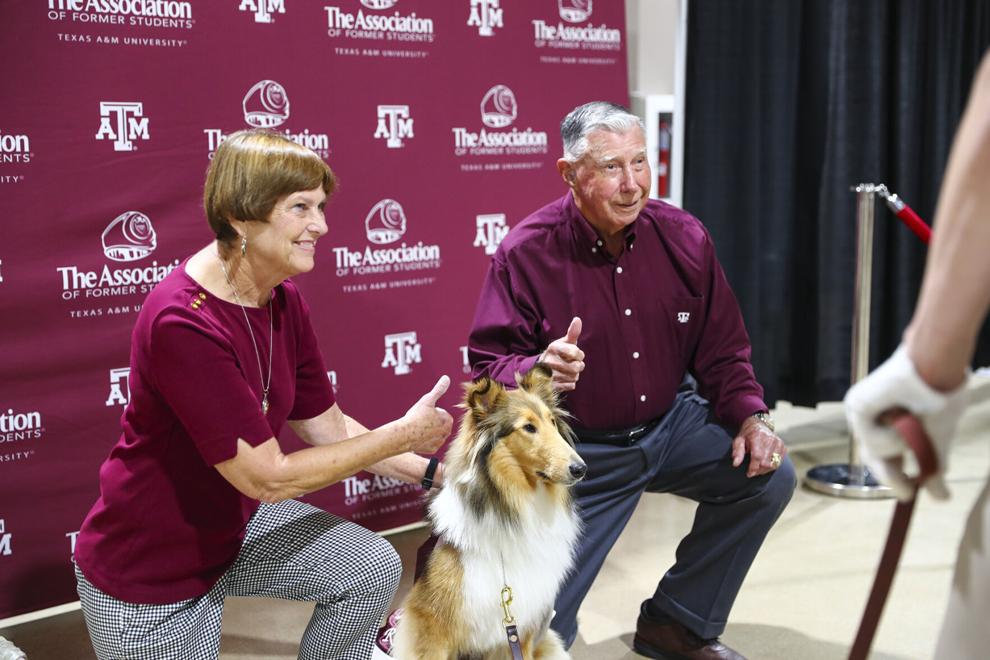 Coaches' Night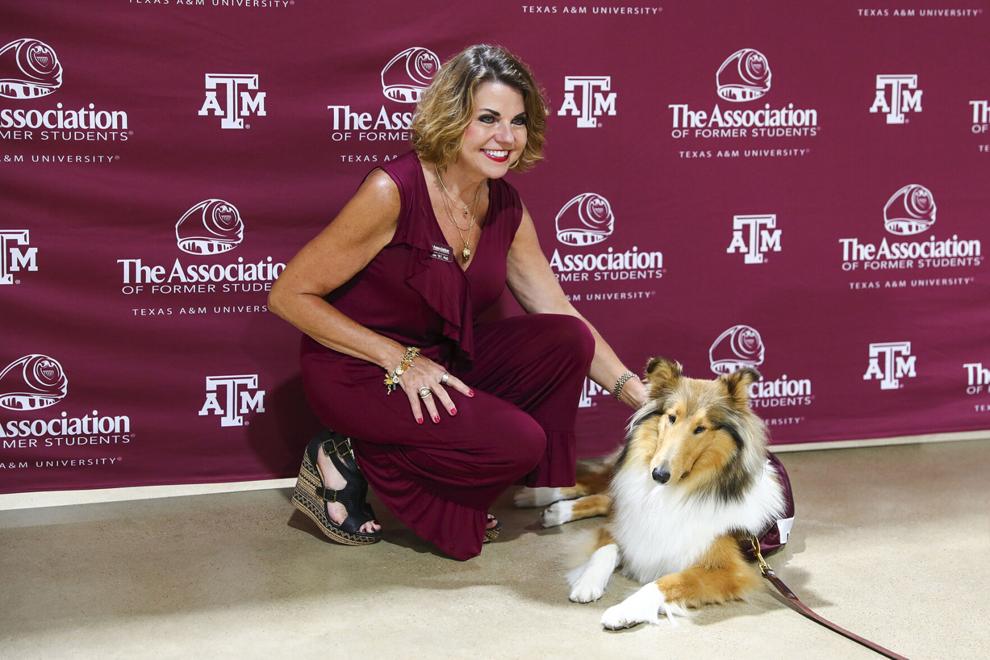 Coaches' Night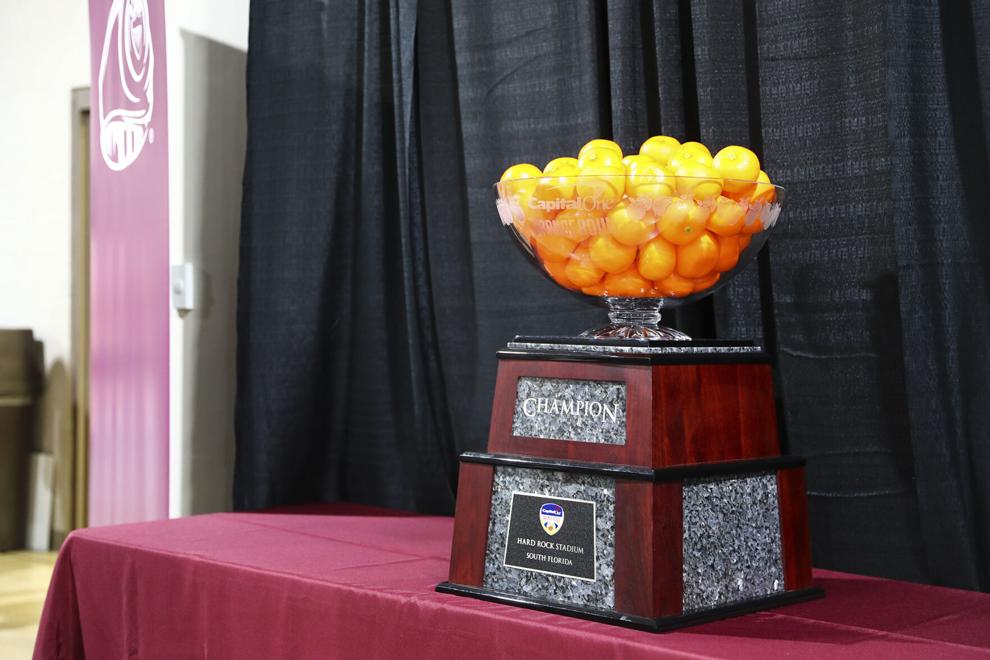 Coaches' Night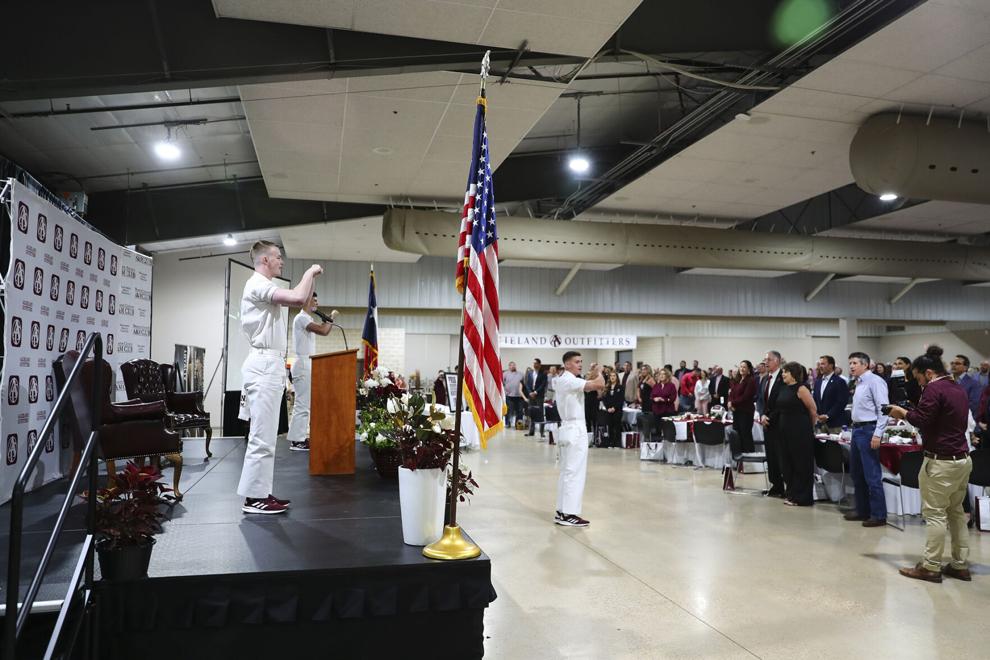 Coaches' Night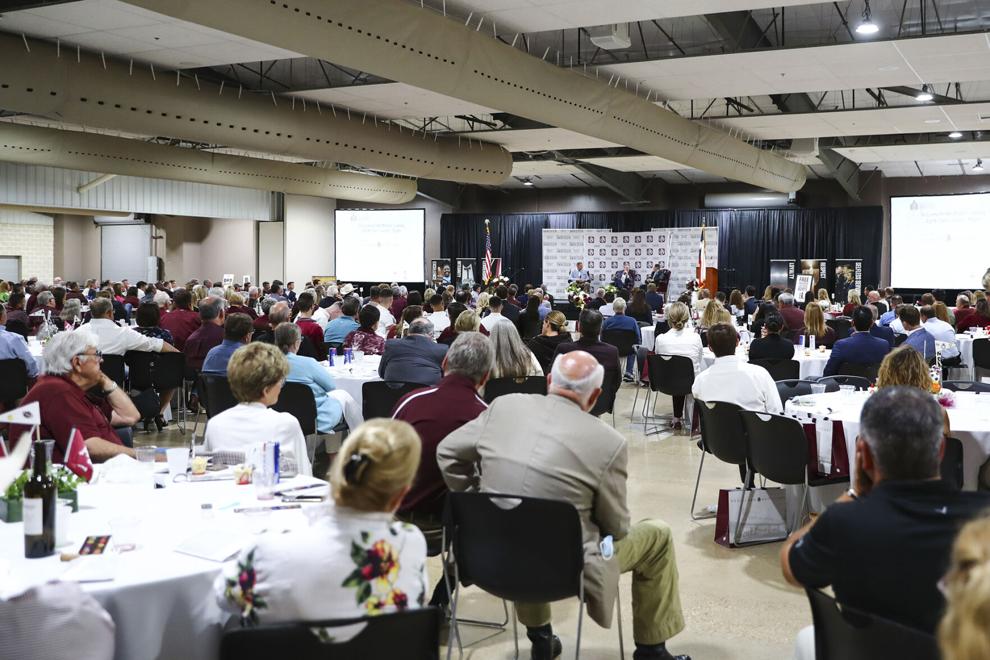 Coaches' Night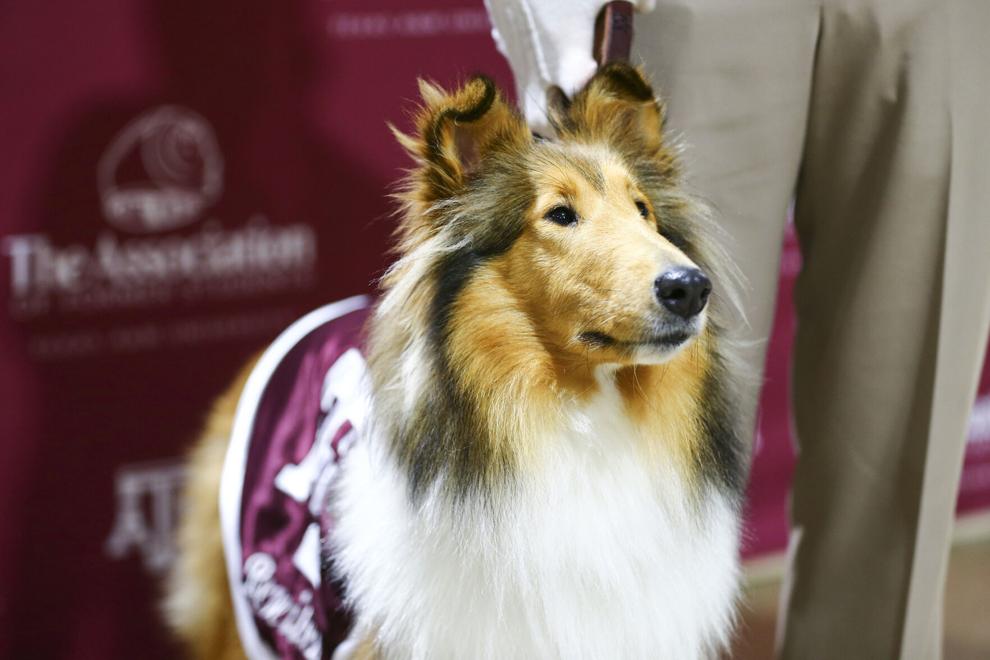 Coaches' Night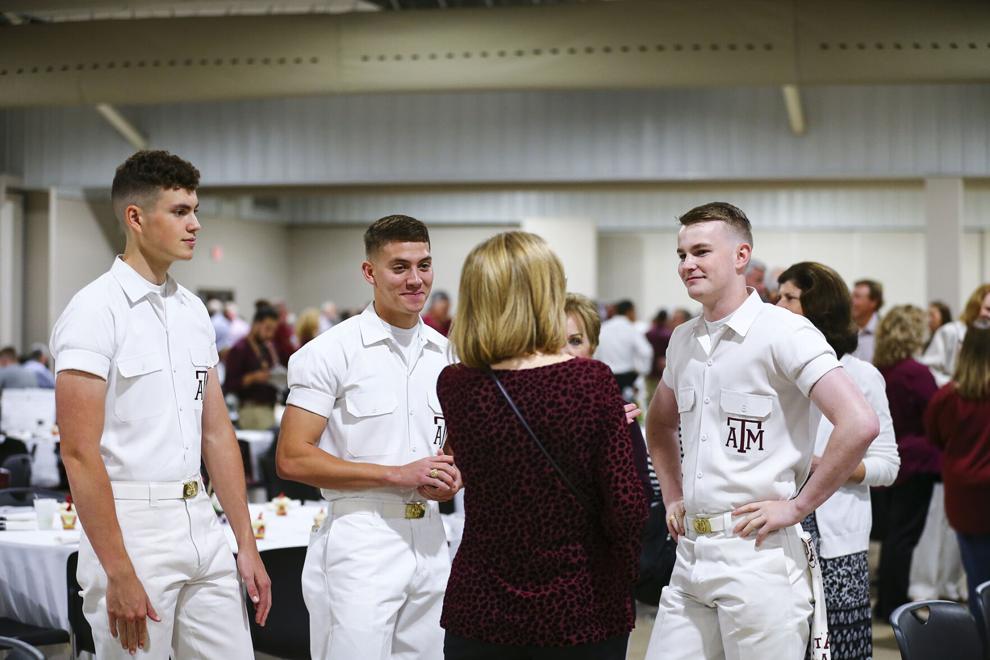 Coaches' Night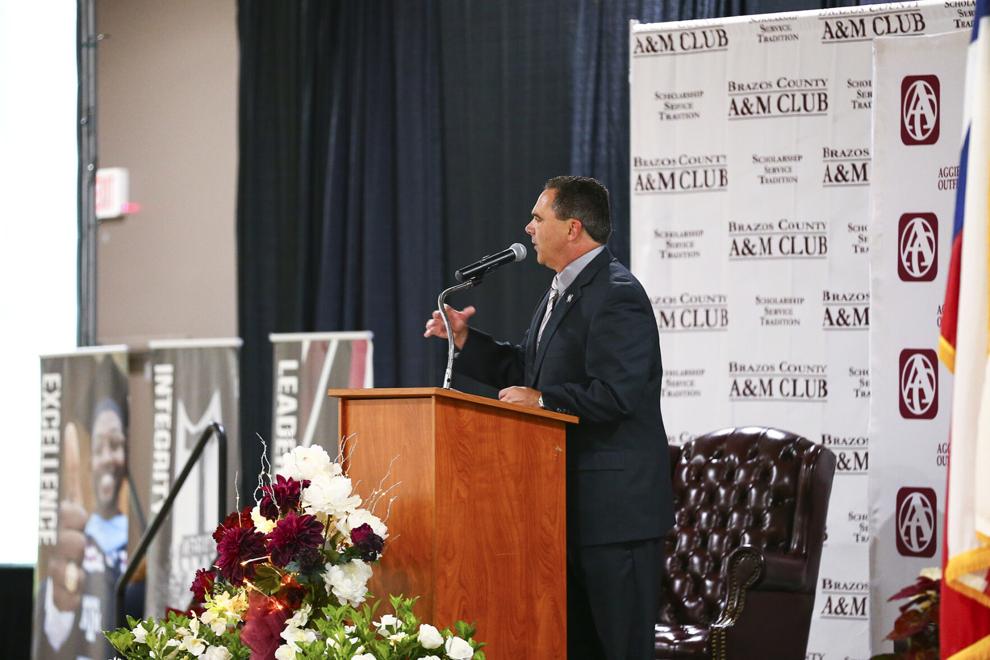 Coaches' Night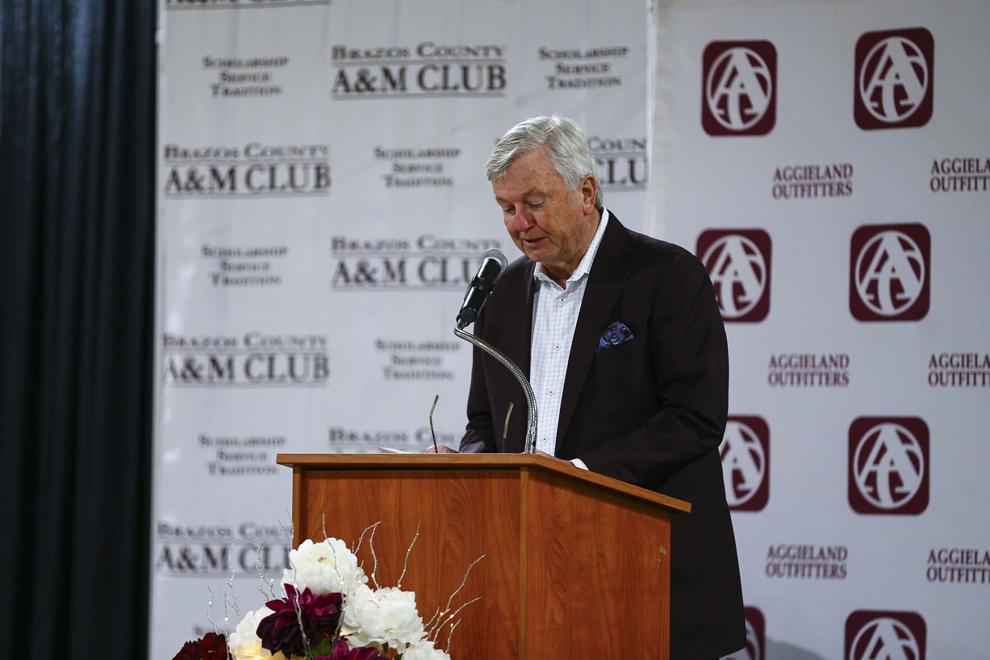 Coaches' Night
Coaches' Night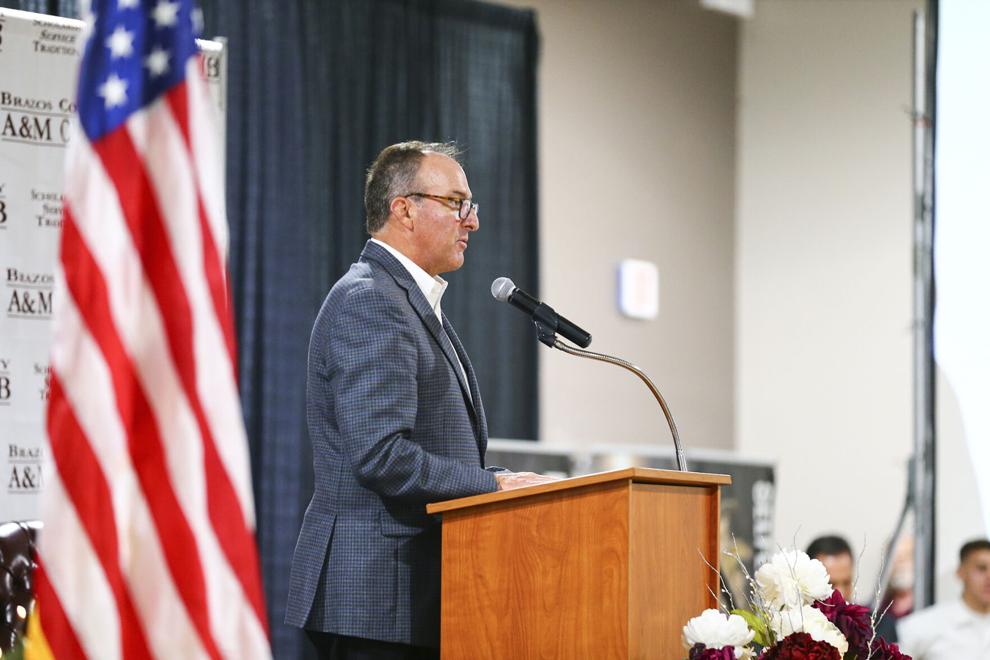 Coaches' Night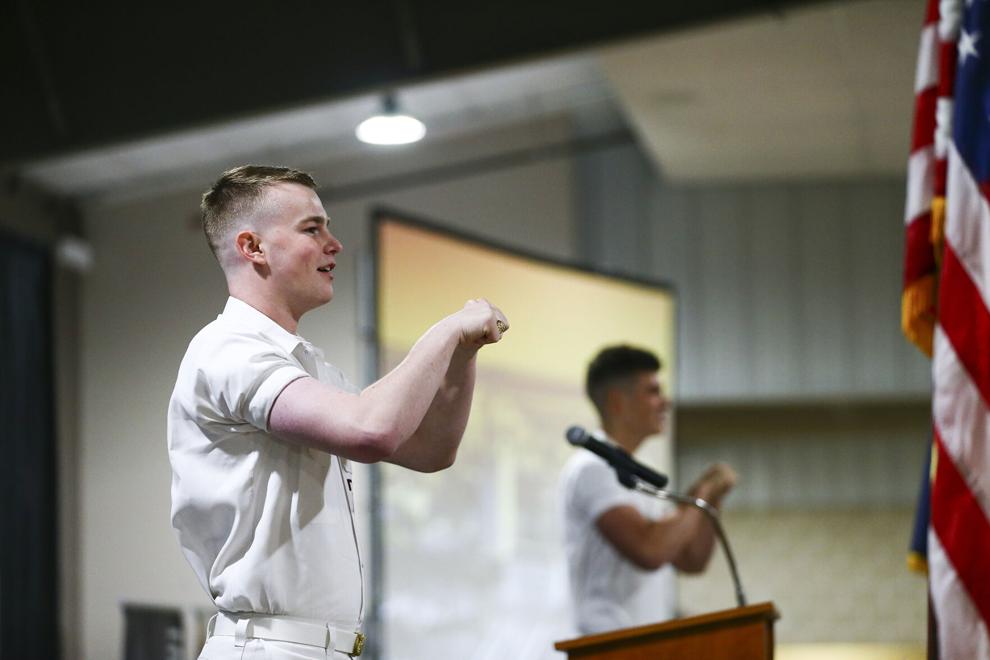 Coaches' Night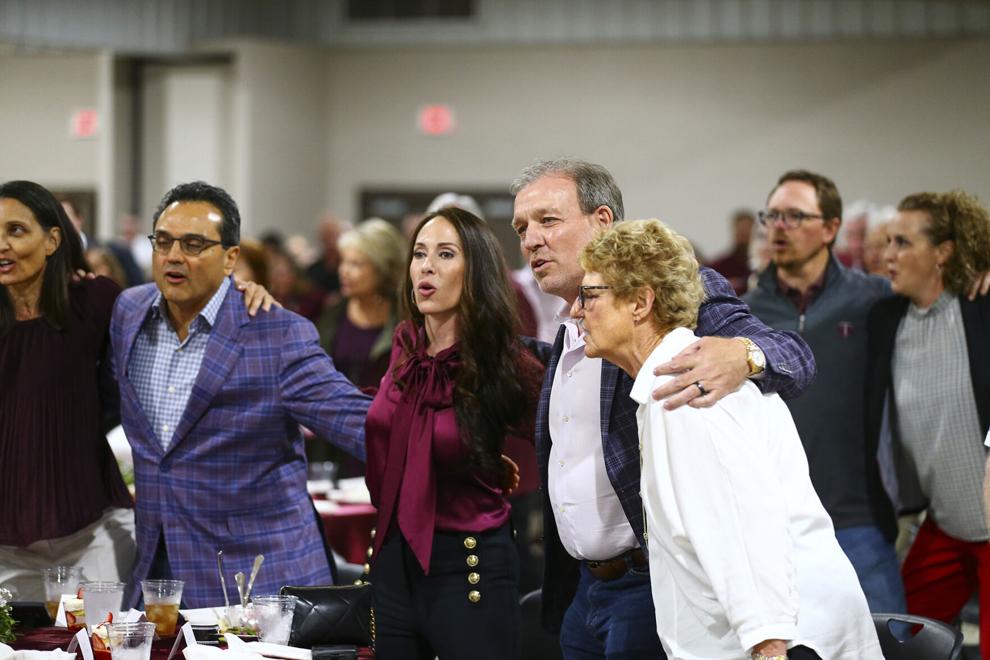 Coaches' Night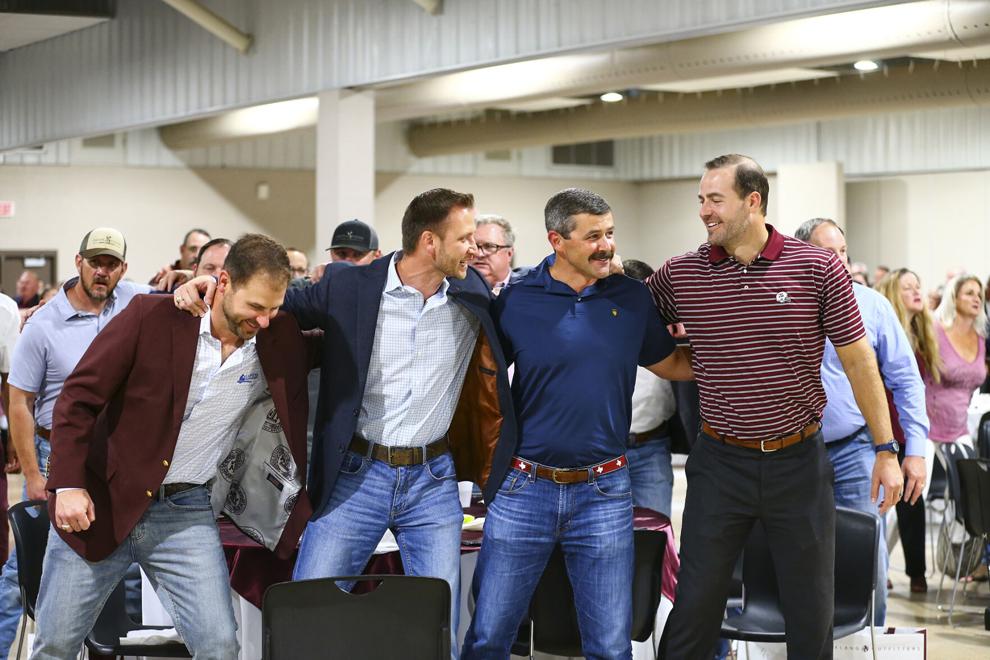 Coaches' Night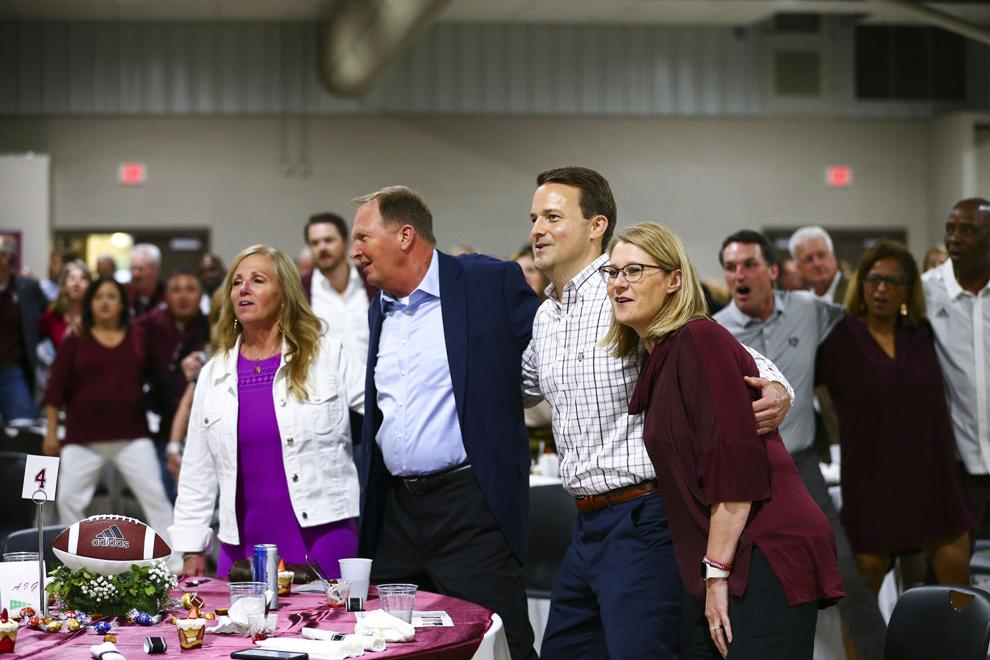 Coaches' Night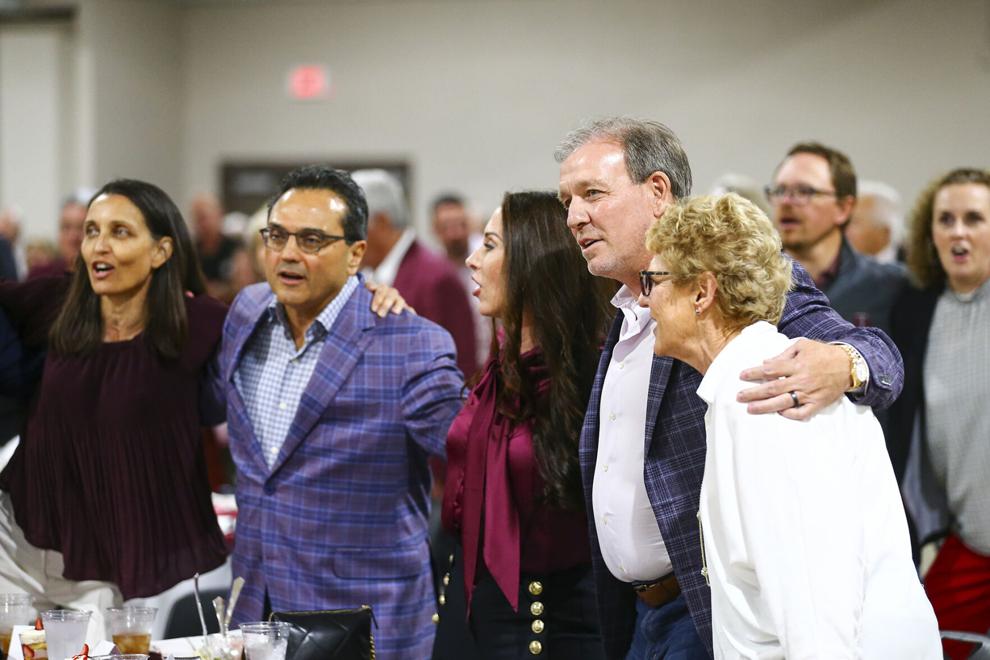 Coaches' Night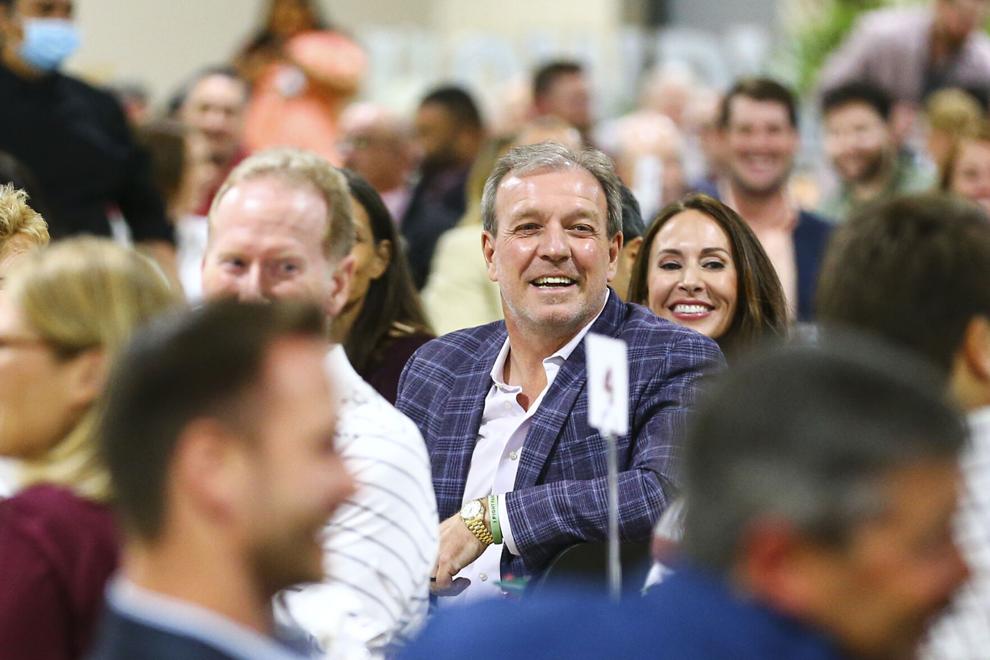 Coaches' Night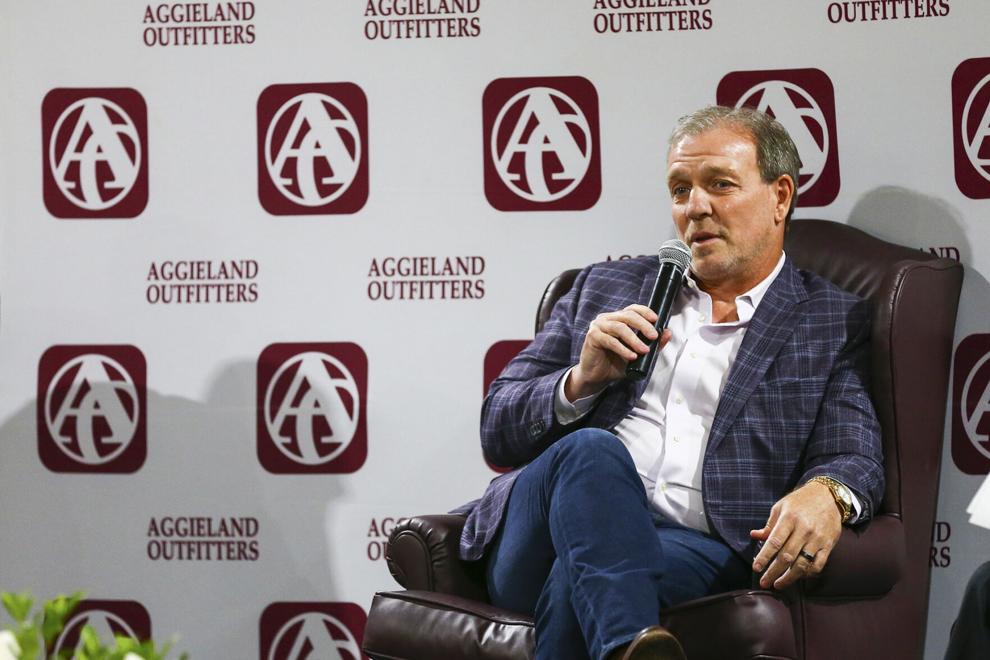 Coaches' Night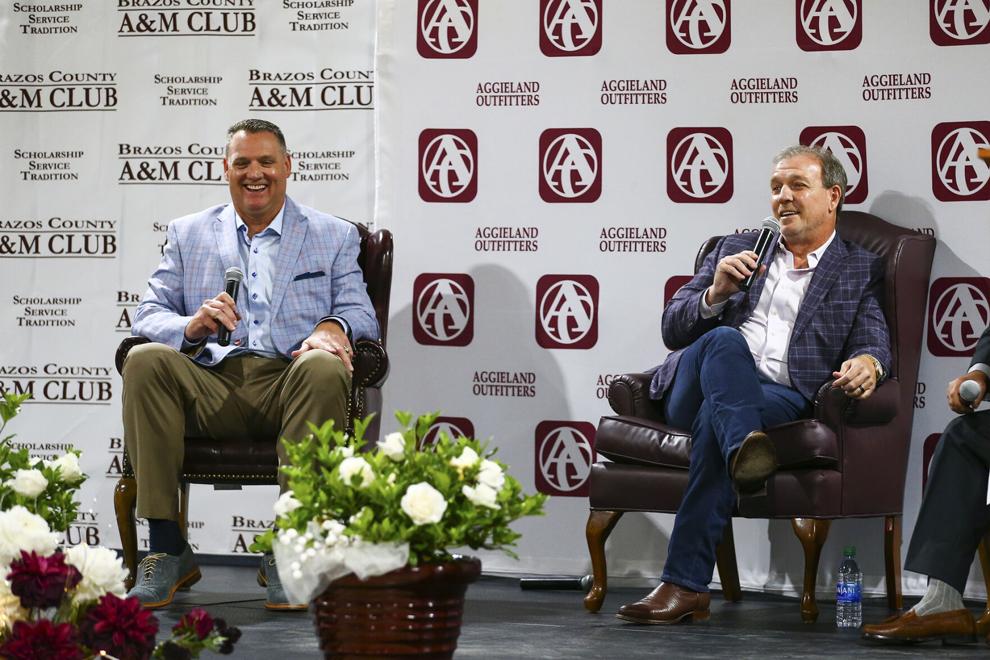 Coaches' Night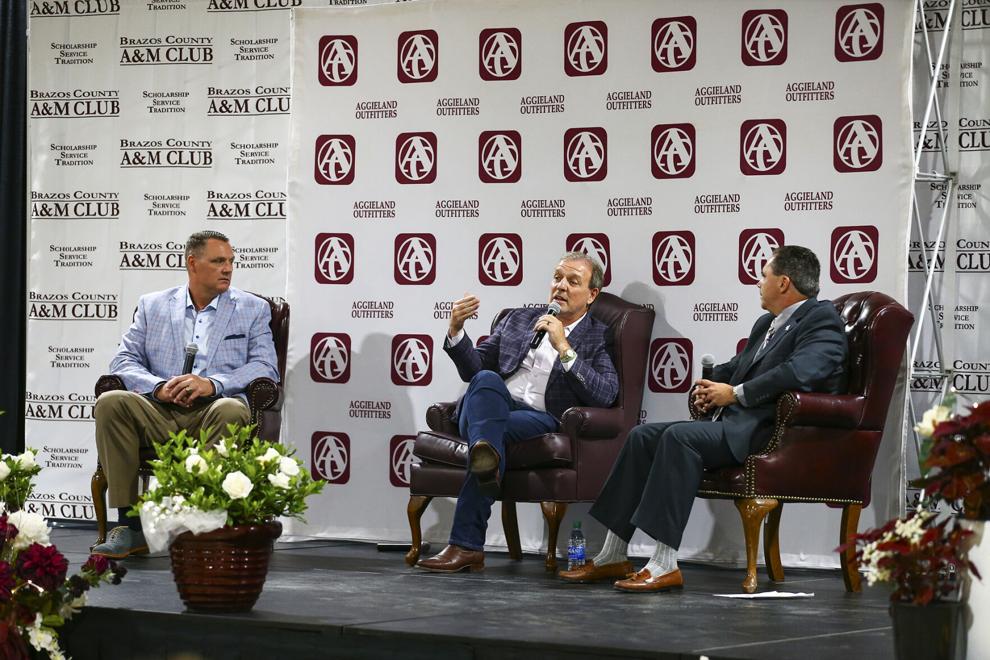 Coaches' Night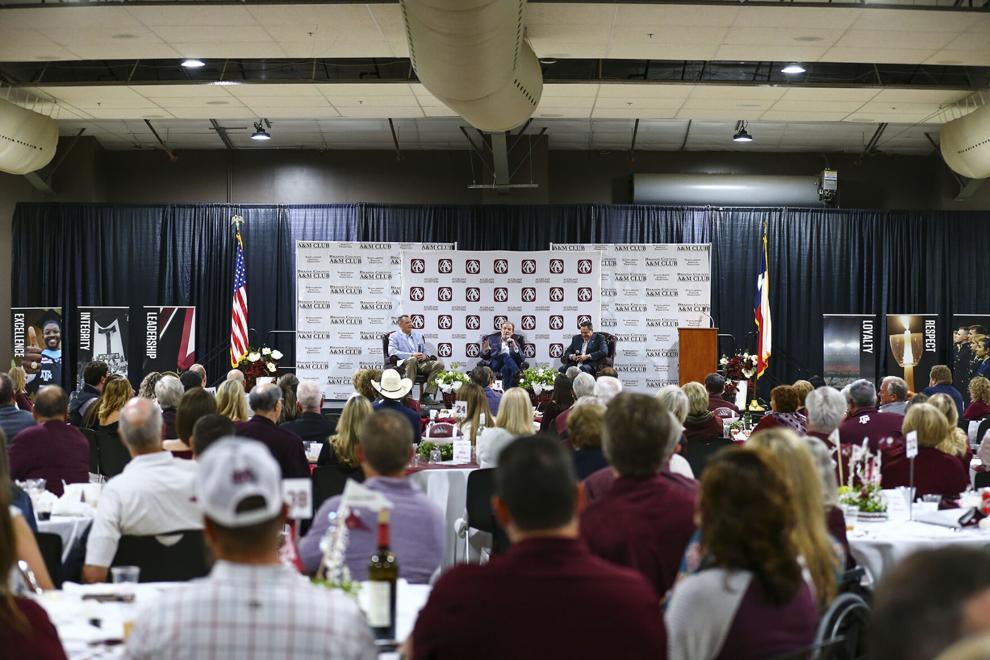 Coaches' Night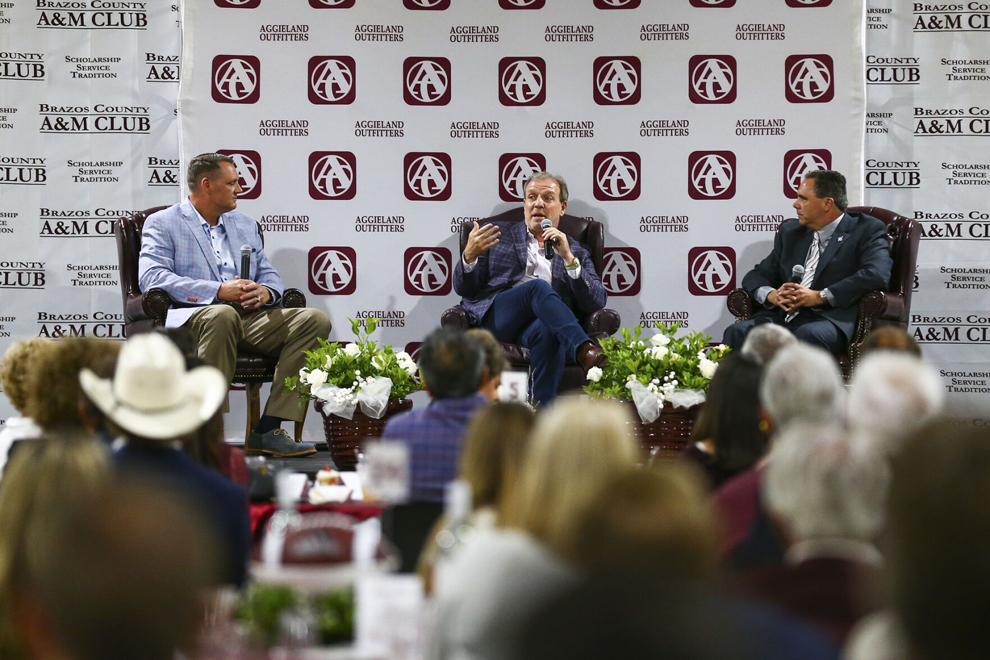 Coaches' Night