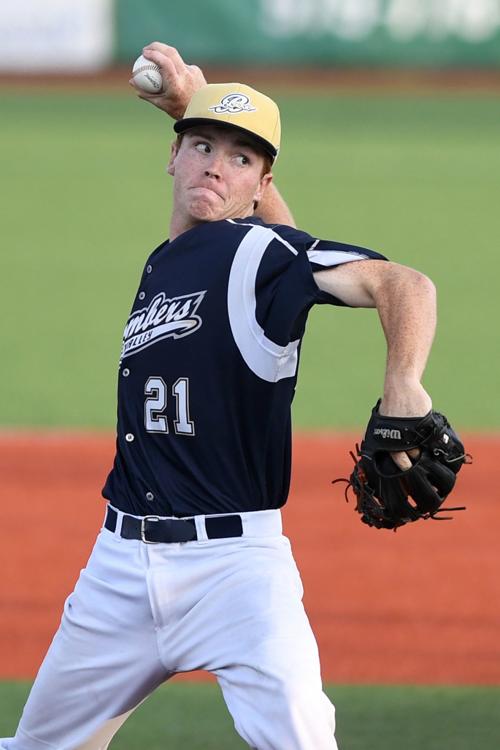 Texas Tech right-hander Hunter Dobbins, who graduated from Rudder, will play in the Collegiate Summer Baseball Invitational on June 4-6 at Travis Field.
Dobbins was 2-0 with Tech before his sophomore season was canceled by COVID-19. The 6-foot-2, 185-pounder had a 1.35 earned run average in 20 innings, making six appearances with three starts. He struck out 25 with five walks for the 16-3 Red Raiders.
Dobbins was 2-1 as a freshman with a 4.44 ERA. He made 14 appearances with two starts. He pitched 26 1/3 innings with 24 strikeouts and 11 walks. He pitched 2 1/3 innings of relief against Michigan in the College World Series.
Dobbins capped his career at Rudder by being the 18-5A MVP. He batted .547 with 15 doubles, 11 triples, 31 runs batted in an 17 stolen bases. He also was 9-1 on the mound with an 0.69 earned run average with 104 strikeouts.
Be the first to know
Get local news delivered to your inbox!