The good far outweighed the bad for the 23rd-ranked Texas A&M women's basketball team as the Aggies warmed up for the season with an 89-38 exhibition victory over Oklahoma Baptist on Wednesday night at Reed Arena.
Senior guard Kayla Wells and junior point guard Jordan Nixon, the team's returning starters from a Sweet 16 team, combined for 22 points in solid all-around efforts.
Freshman post Jada Malone had a game-high 14 points, and sophomore guard Sahara Jones added 10 points.
"I think I did good today," the 6-foot-3 Malone said. "We as a team did amazing, but my role this year is going to be mainly rebounding and being physical, posting up and doing the things that I know I'm supposed to do. I can definitely be more physical."
Malone, who added nine rebounds, is one of five newcomers who combined for 34 points and 27 rebounds. Aaliyah Patty, a senior transfer from Ohio State, had 10 rebounds and four blocks, both game-high efforts. Junior center Sydnee Roby, a transfer from Miami, added six points and seven rebounds.
"All they need is playing time," A&M coach Gary Blair said.
"They wouldn't be here or invited here unless I believed in what they were doing at their other schools or what these freshmen can get, but they need playing time."
The 6-foot Jones is among four sophomores who received little playing time on last season's veteran team, but the quartet showed Wednesday it can be a factor this year. The four sophomores combined for 22 points and 21 rebounds.
"They didn't get much playing time last year, because we were stacked one through 10," Blair said. "So sometimes when you're a freshman, you have to wait your turn and get better in practice."
A&M's offense got rolling behind Nixon as the Aggies scored the first 20 points. Nixon and backup point guard McKinzie Green combined for 11 assists, three steals and no turnovers.
"My point guards did a great job of not turning the ball over," Blair said.
A&M, which had only nine turnovers, had a 25-4 scoring edge in points off turnovers. The Bison, an NCAA Division II team, made only 10 of 56 field goals (17.9%), including 0 of 15 in the first quarter.
A&M made 36 of 83 field goals (43.4%) but missed a lot of open shots.
"We missed 10 layups in the first half," Blair said. "It's the first game. That's jitters. We'll do better."
Wells played a team-high 22 minutes, hitting 5 of 10 field goals.
"We go against each other all the time in practice," Wells said. "I'm not saying it gets boring, but it gets boring, so it was fun to come out here and compete against somebody other than ourselves and practice players."
Getting everyone playing time was one of Blair's priorities, so play was ragged at times with 11 Aggies getting at least eight minutes.
"It's hard to stay in the flow when you're subbing as much as I am during the ballgame," Blair said. "And then when they get in there, they start hunting for their shots a little bit too much, so it's hard to get in the flow, but this is the only time I had to do this."
The game started slow with no scoring for almost three minutes as A&M missed two shots and had two turnovers and Oklahoma Baptist missed three shots and had four turnovers.
"It wasn't pretty," said Blair, adding that A&M then missed its next six shots. "Then it's hard to catch up on that shooting percentage when you're not making your layups."
A&M overwhelmed Oklahoma Baptist at times in battling for loose balls.
"I like how we attempted to run. We just have to clean it up," Blair said. "But we were hitting the defensive boards pretty good."
A&M will open the regular season against Texas A&M-Corpus Christi at 7 p.m. Tuesday at Reed Arena.
Gallery: Texas A&M beats OBU in exhibition match
Texas A&M vs. Oklahoma Baptist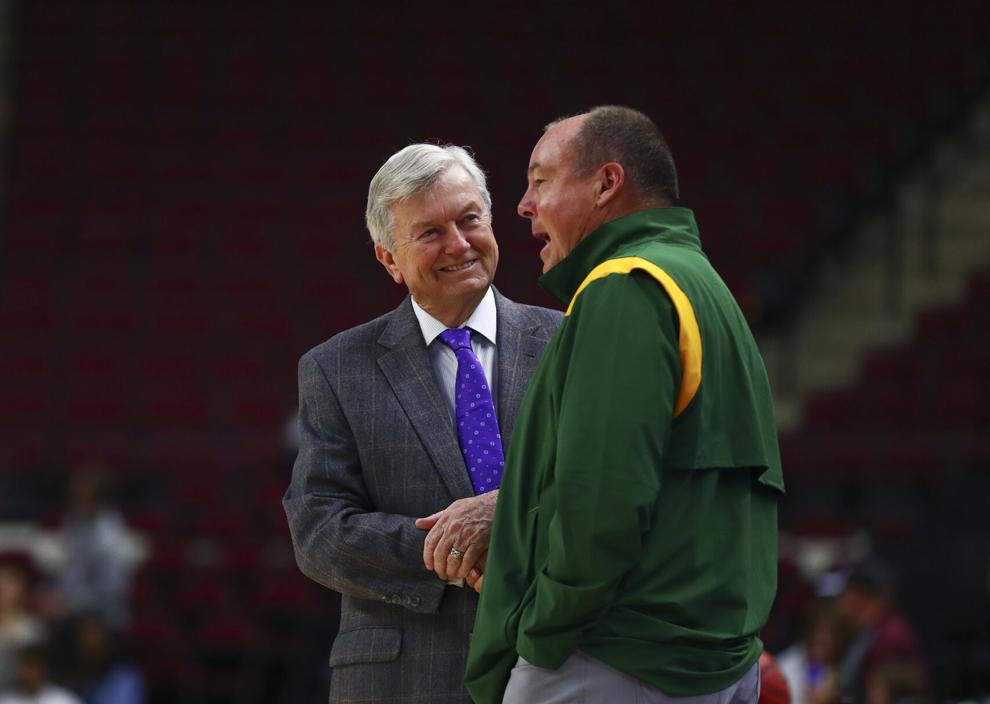 Texas A&M vs. Oklahoma Baptist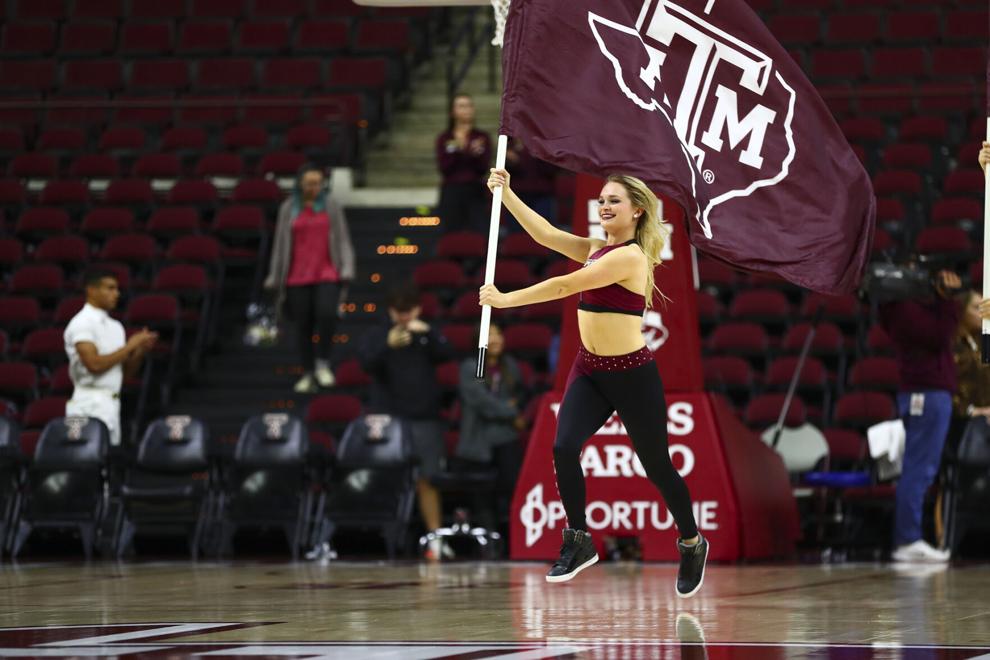 Texas A&M vs. Oklahoma Baptist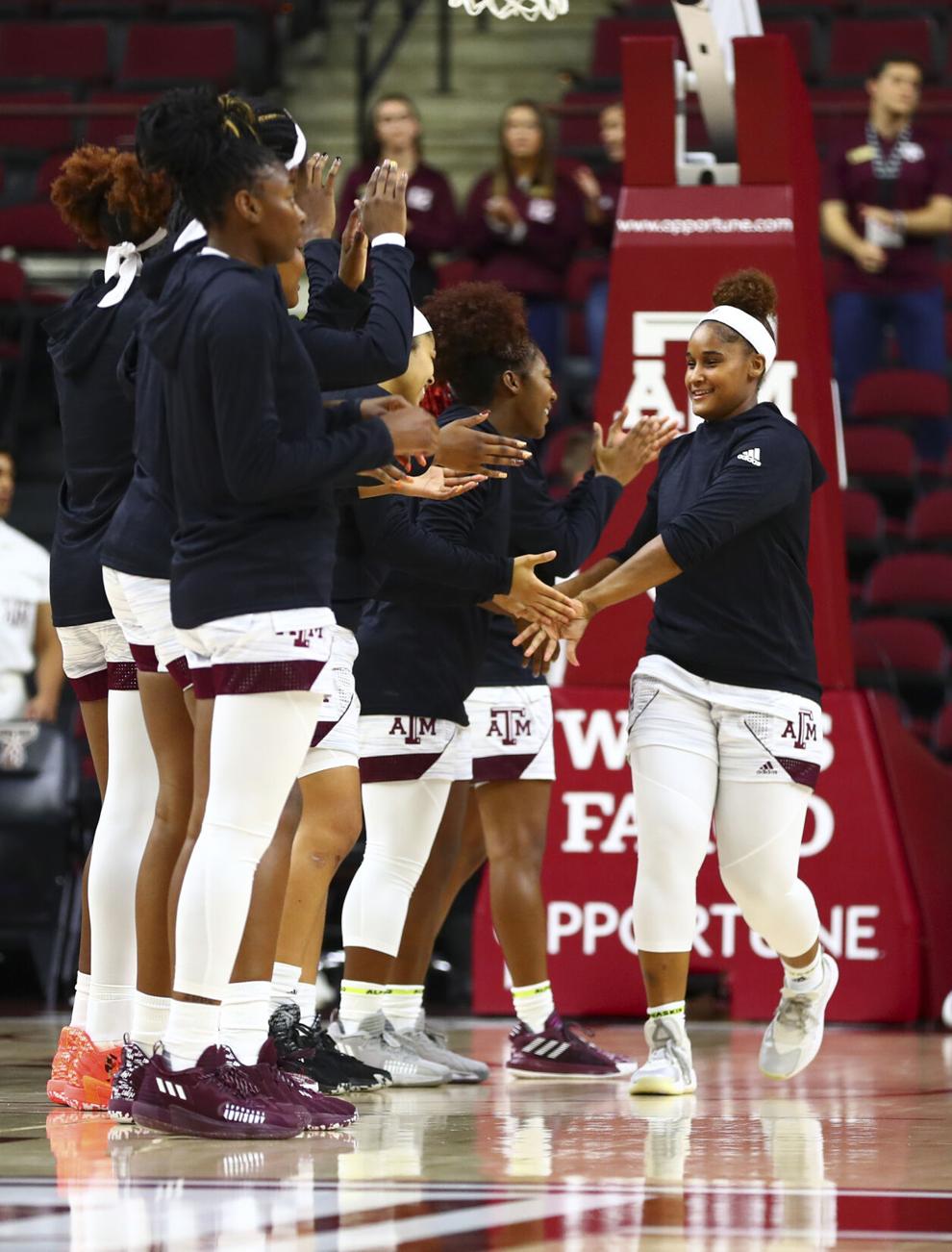 Texas A&M vs. Oklahoma Baptist
Texas A&M vs. Oklahoma Baptist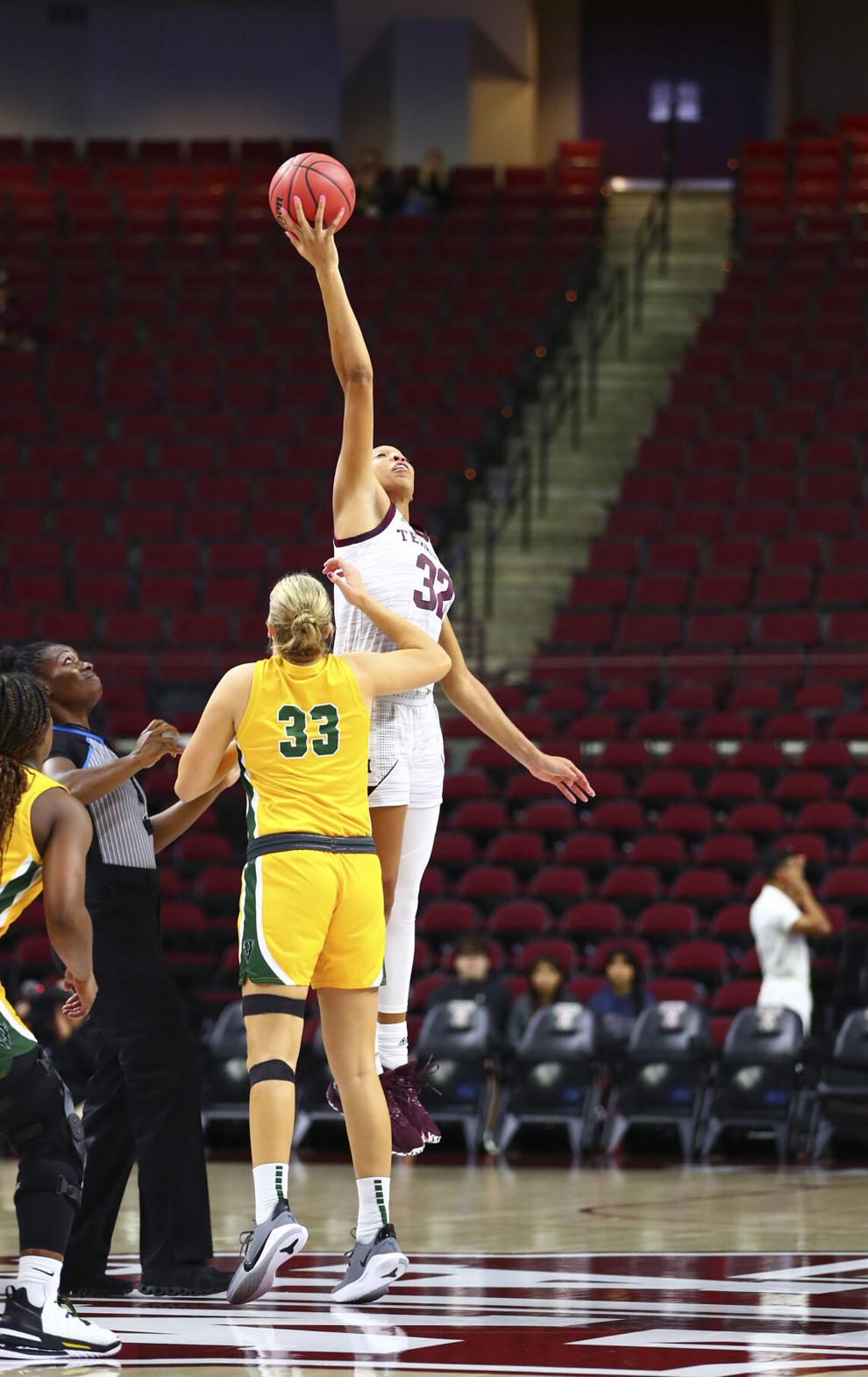 Texas A&M vs. Oklahoma Baptist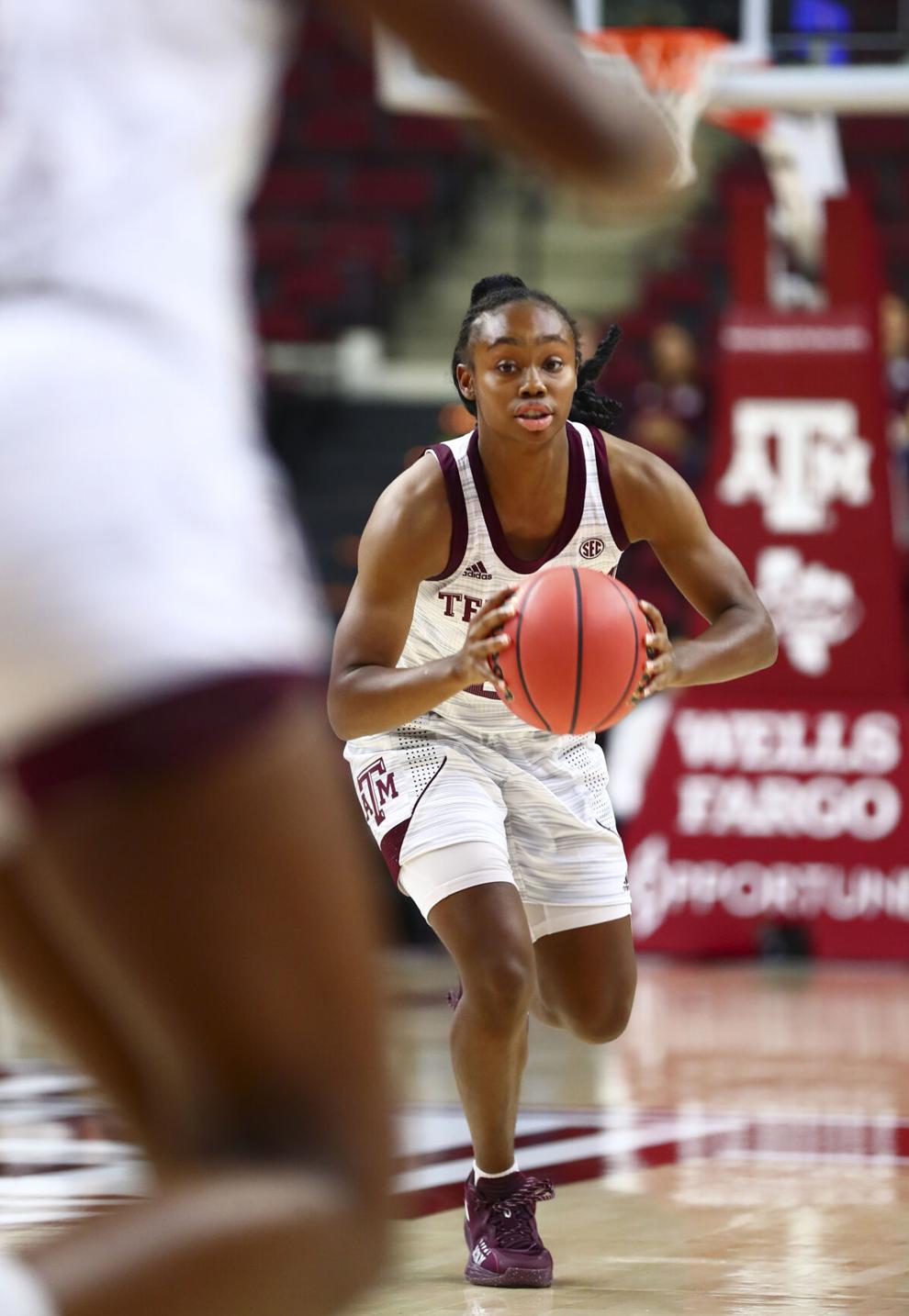 Texas A&M vs. Oklahoma Baptist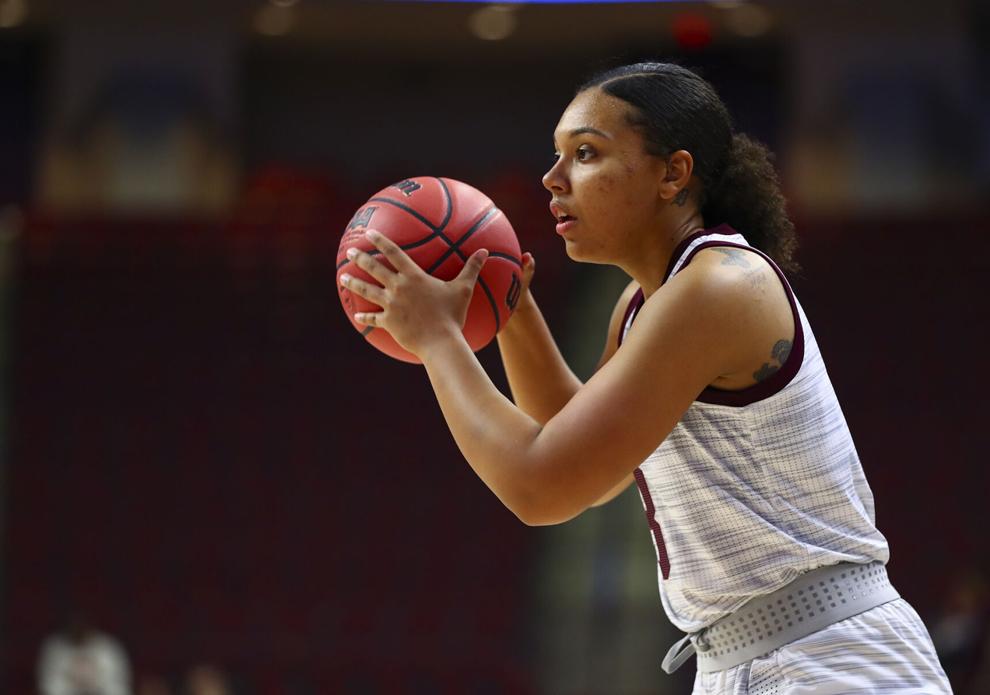 Texas A&M vs. Oklahoma Baptist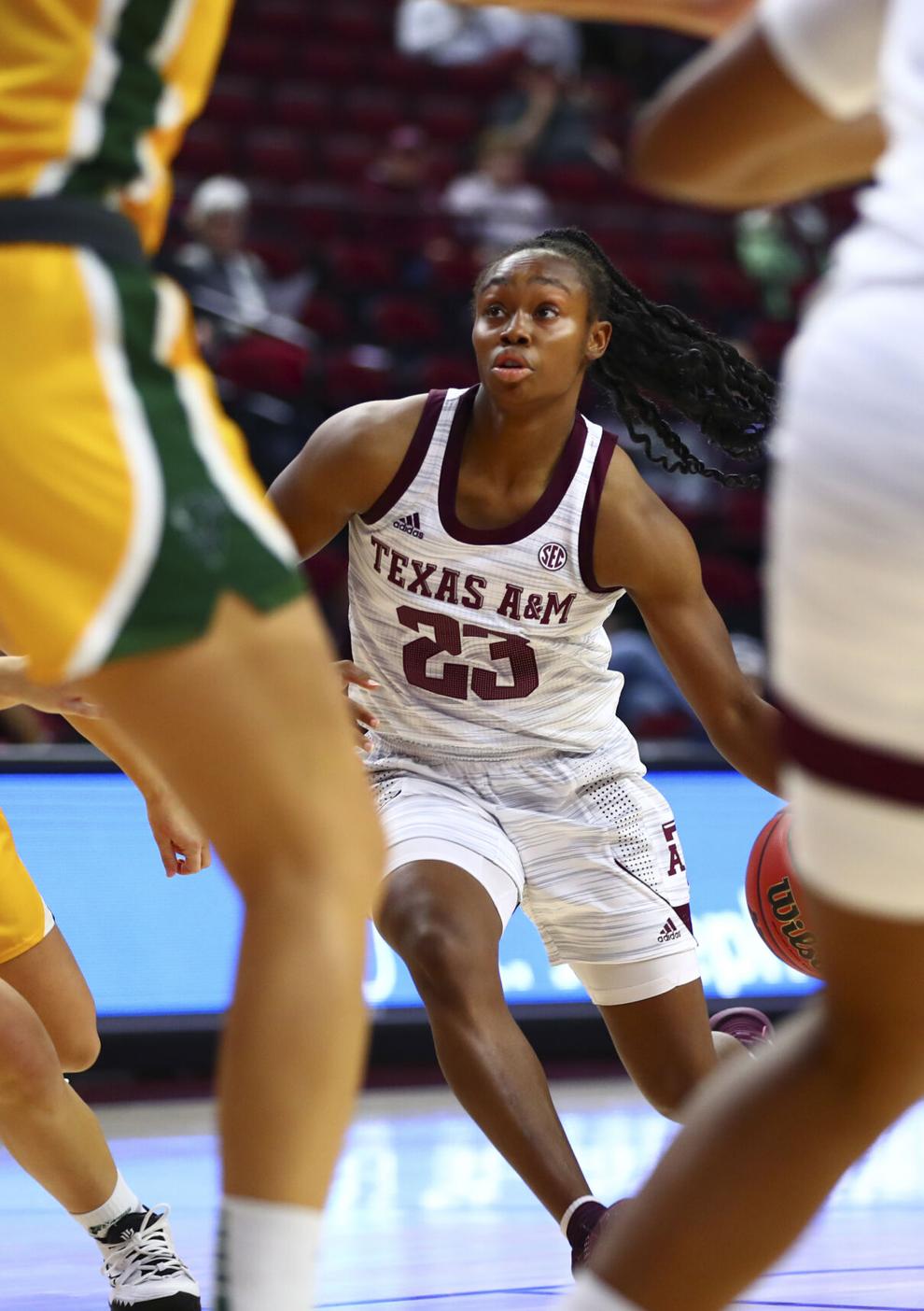 Texas A&M vs. Oklahoma Baptist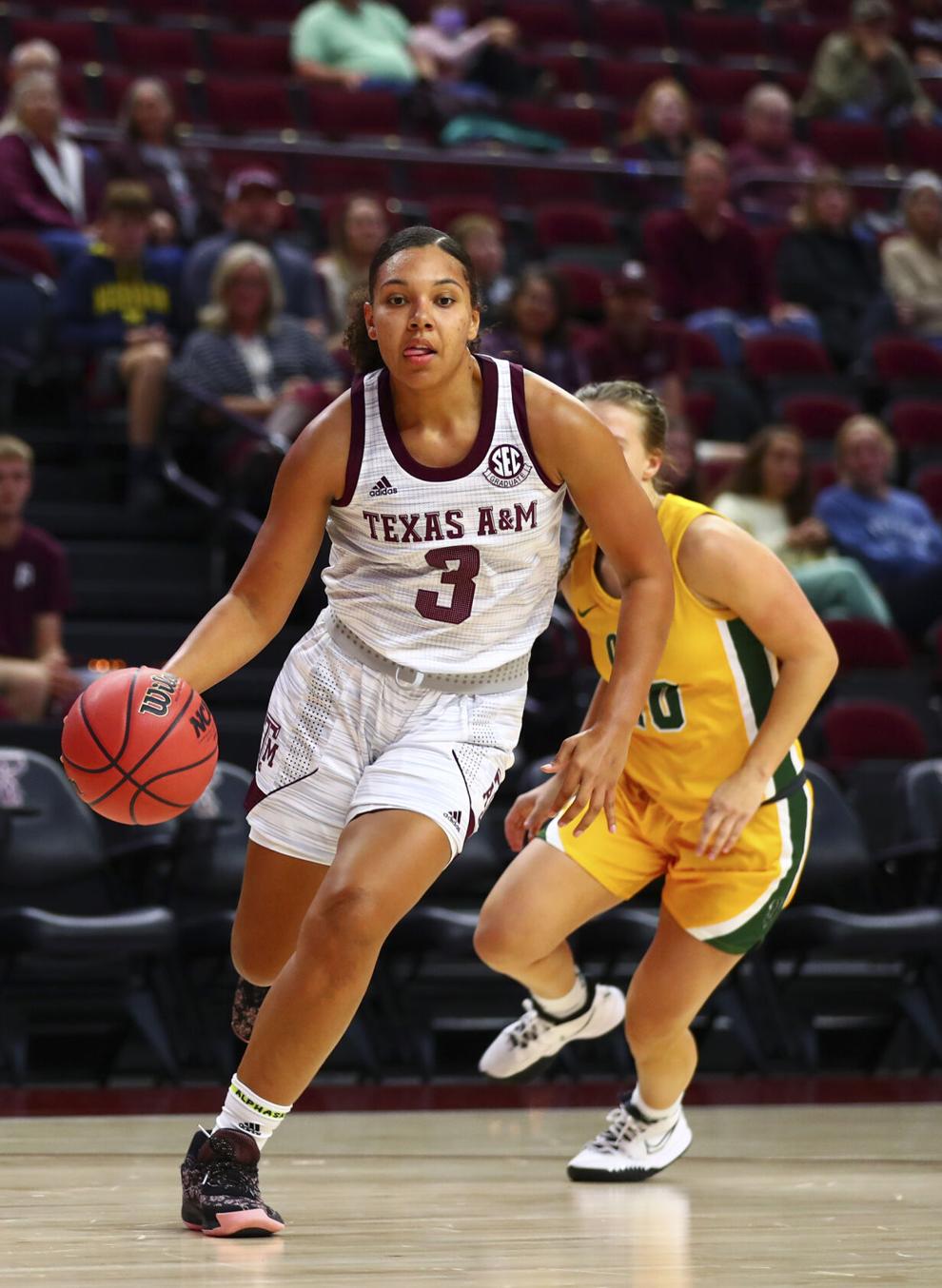 Texas A&M vs. Oklahoma Baptist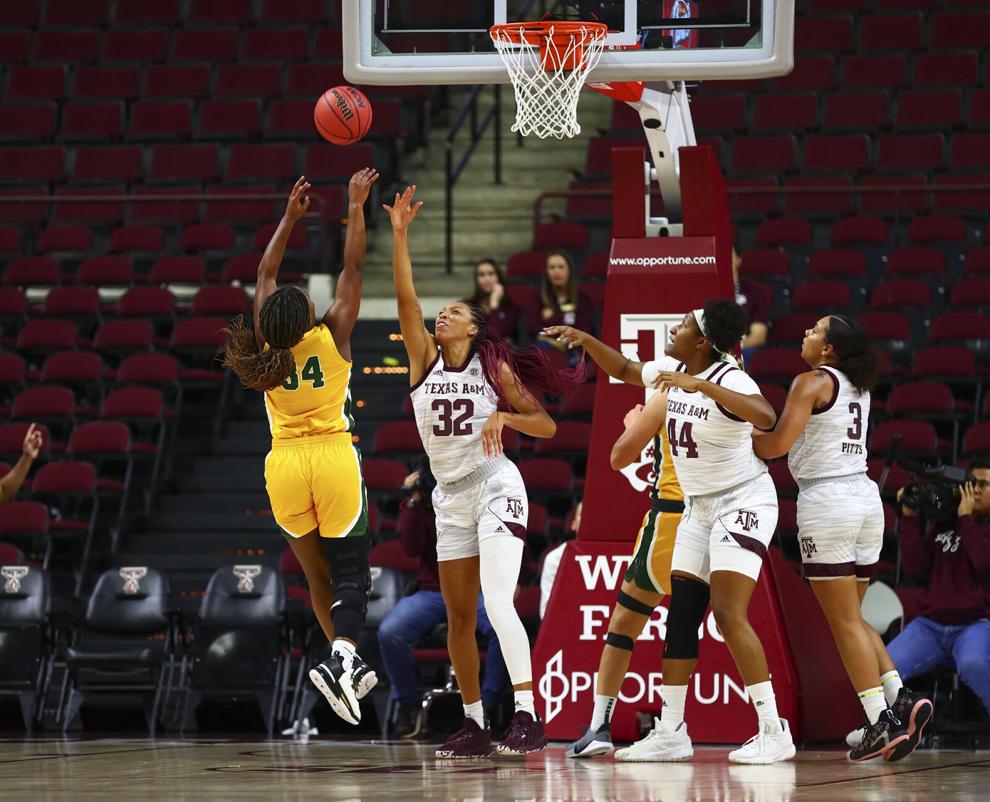 Texas A&M vs. Oklahoma Baptist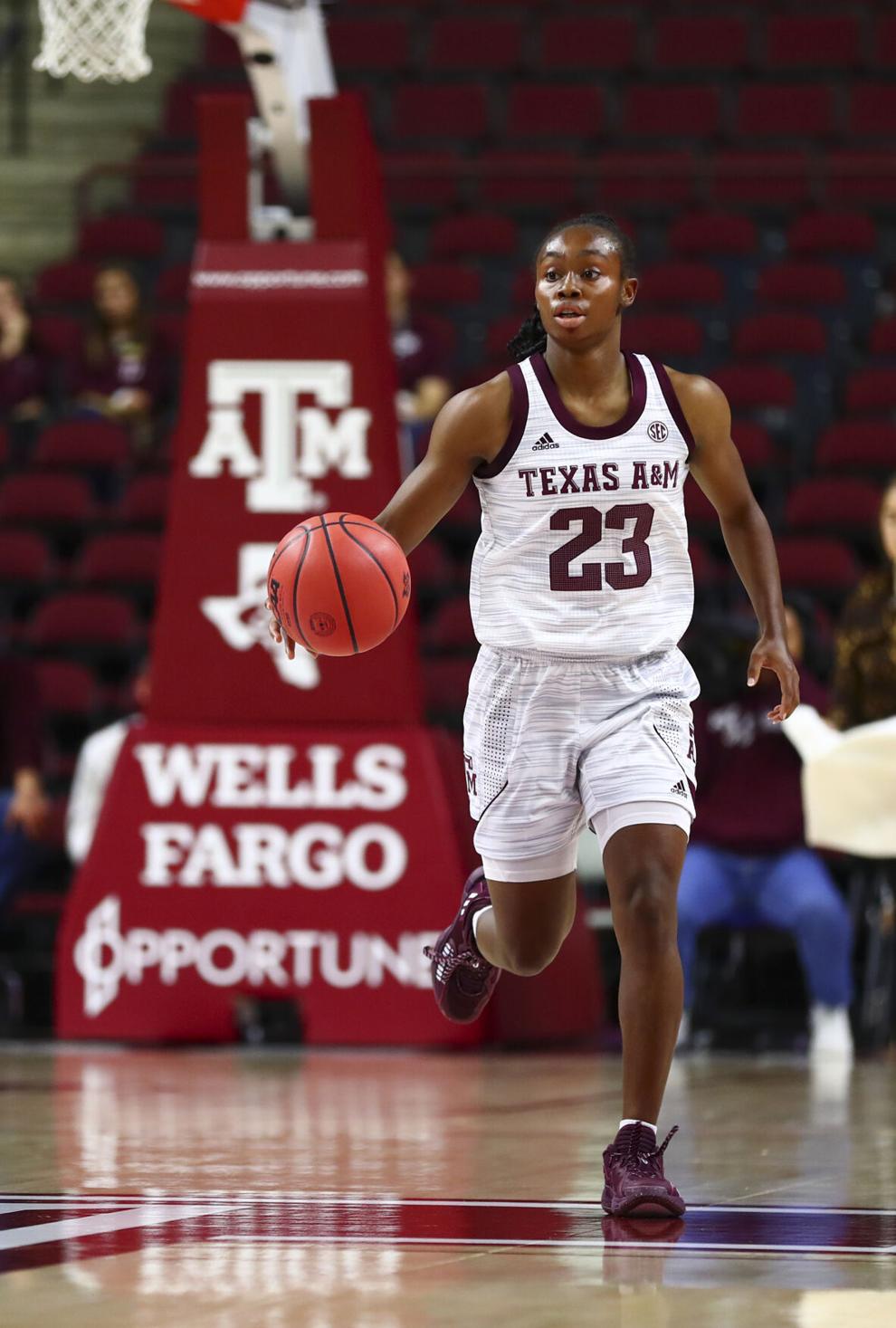 Texas A&M vs. Oklahoma Baptist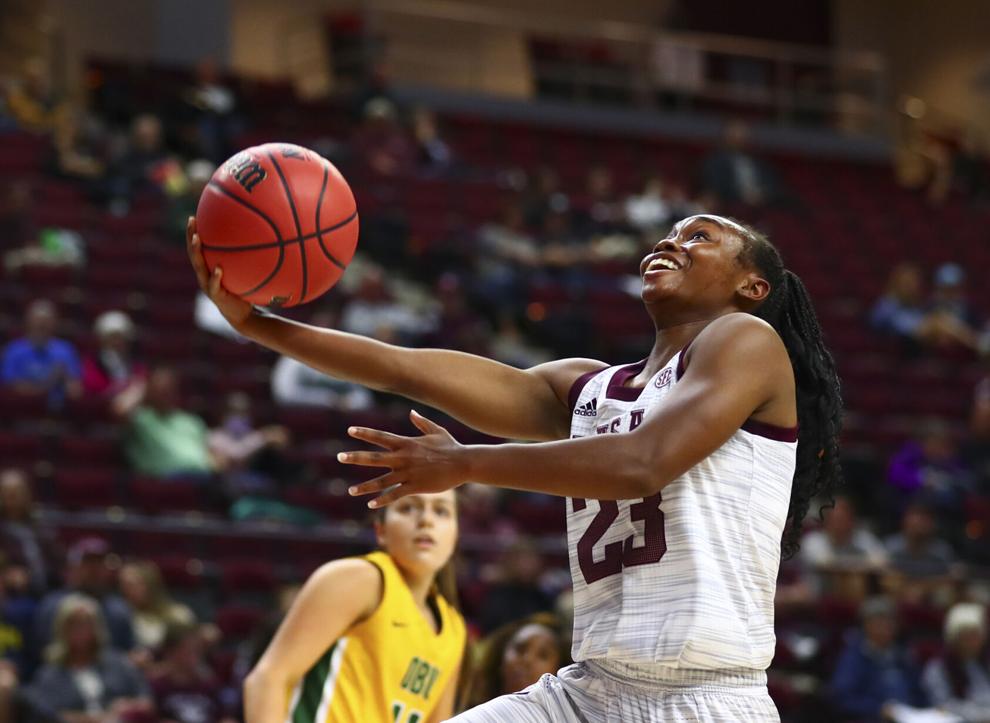 Texas A&M vs. Oklahoma Baptist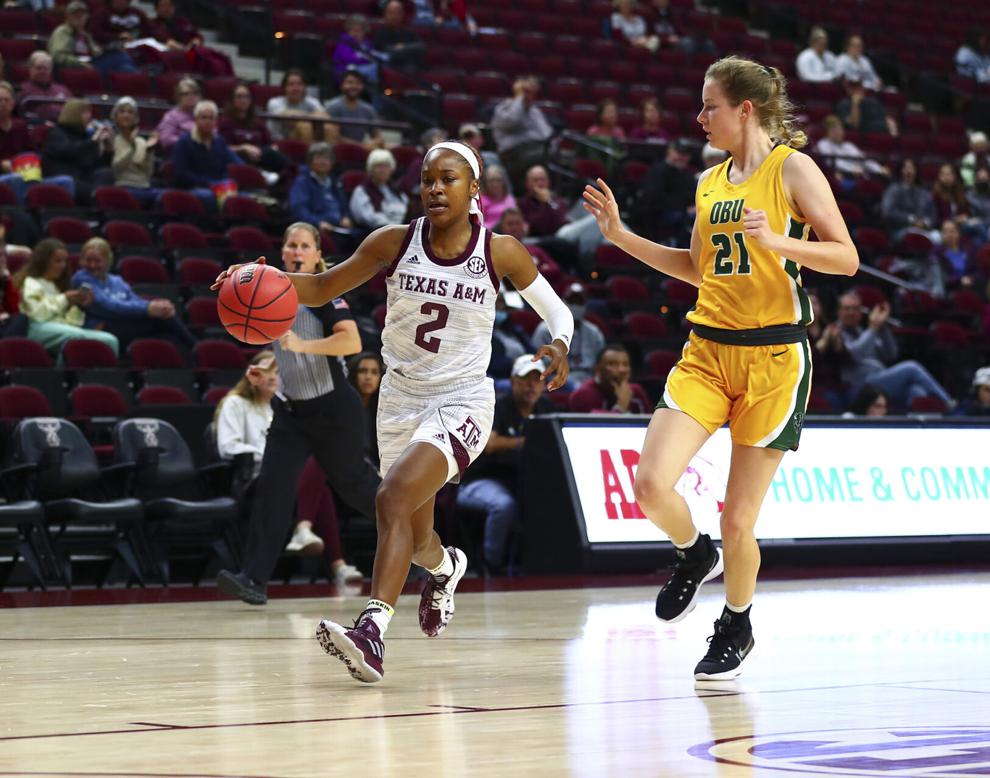 Texas A&M vs. Oklahoma Baptist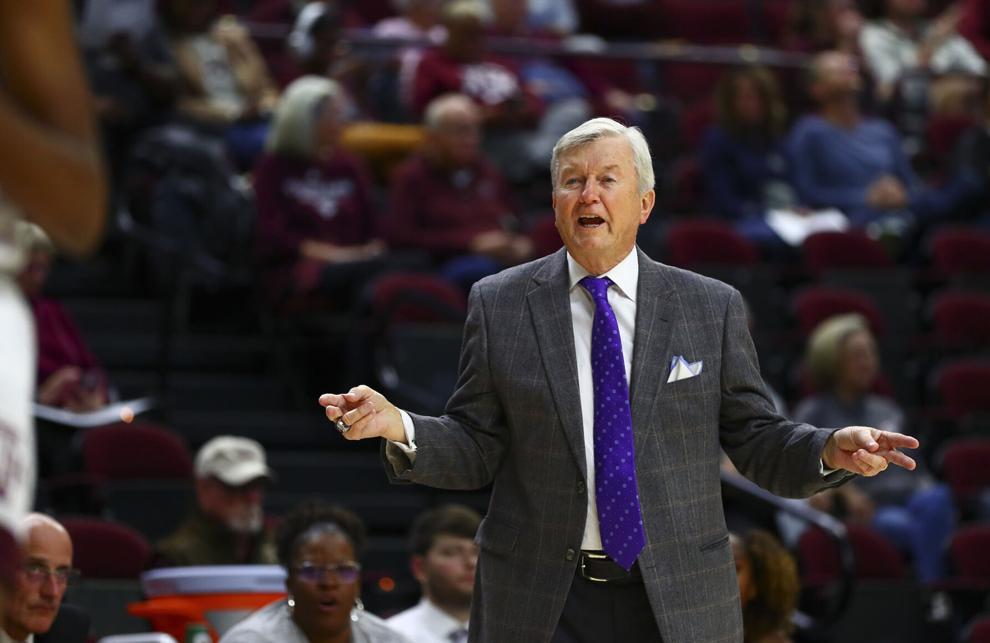 Texas A&M vs. Oklahoma Baptist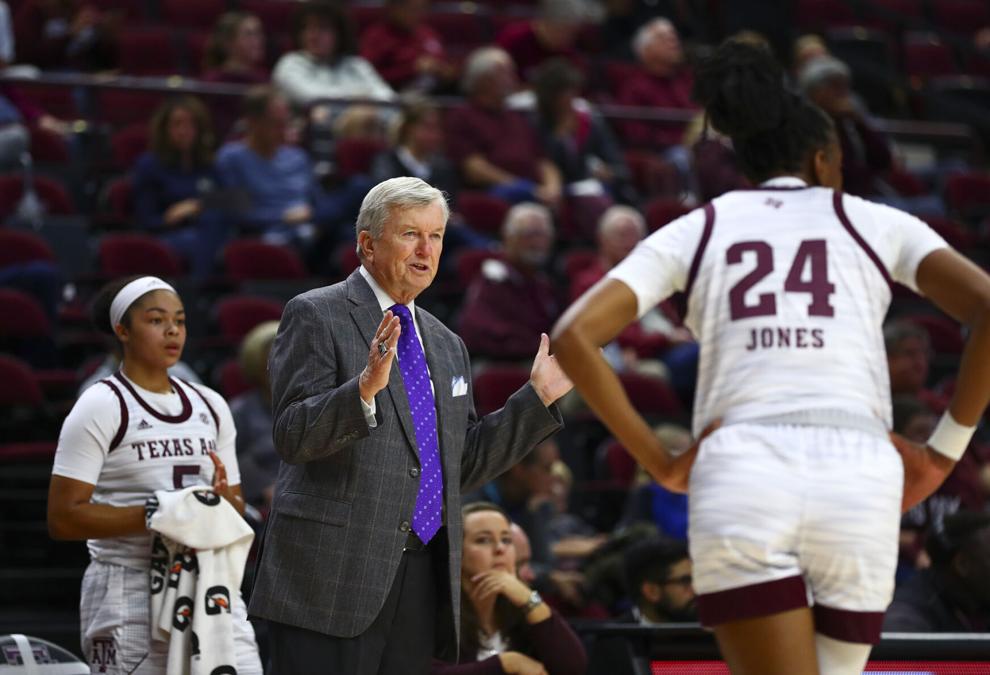 Texas A&M vs. Oklahoma Baptist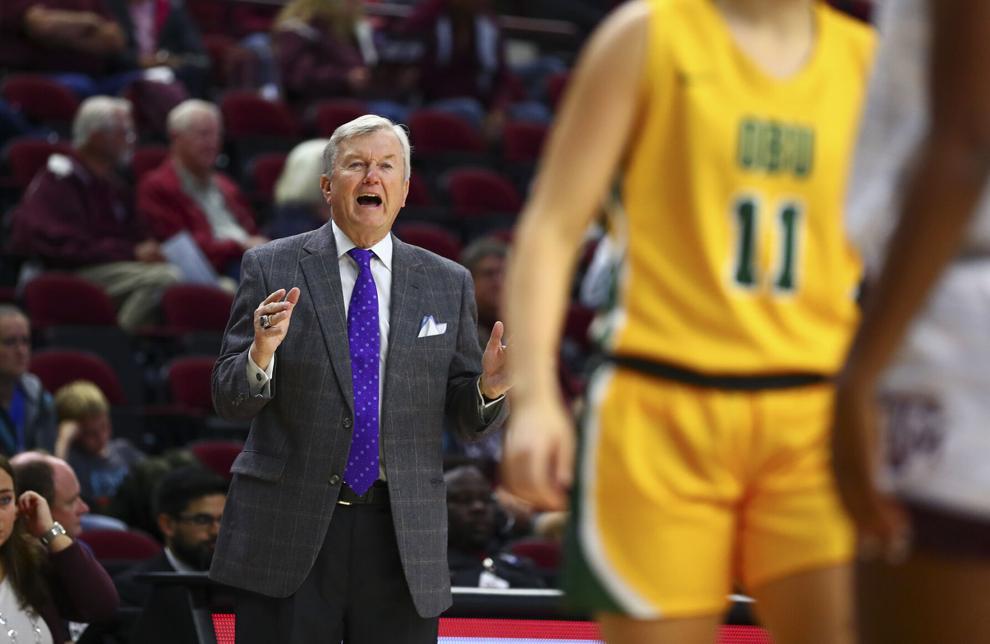 Texas A&M vs. Oklahoma Baptist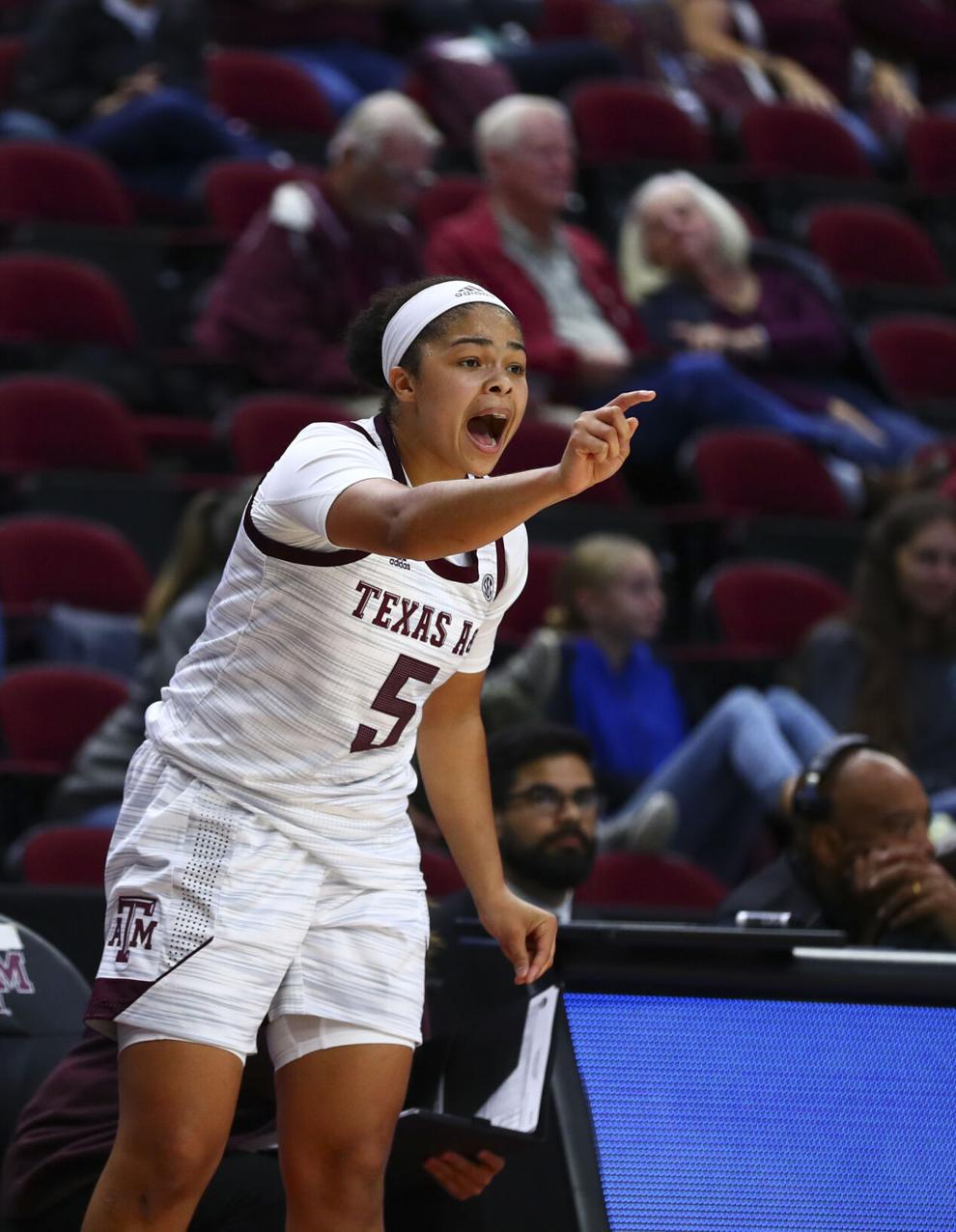 Texas A&M vs. Oklahoma Baptist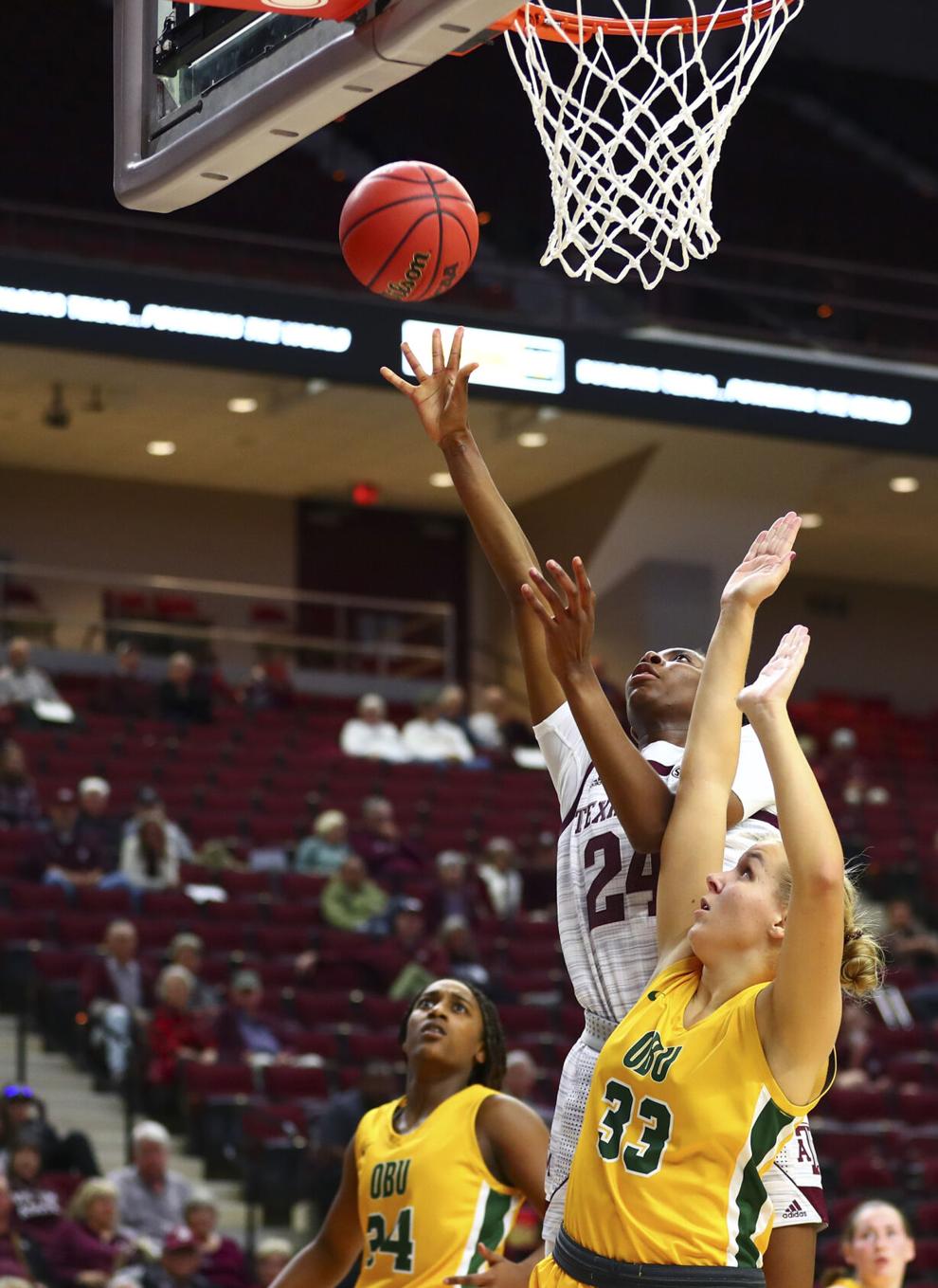 Texas A&M vs. Oklahoma Baptist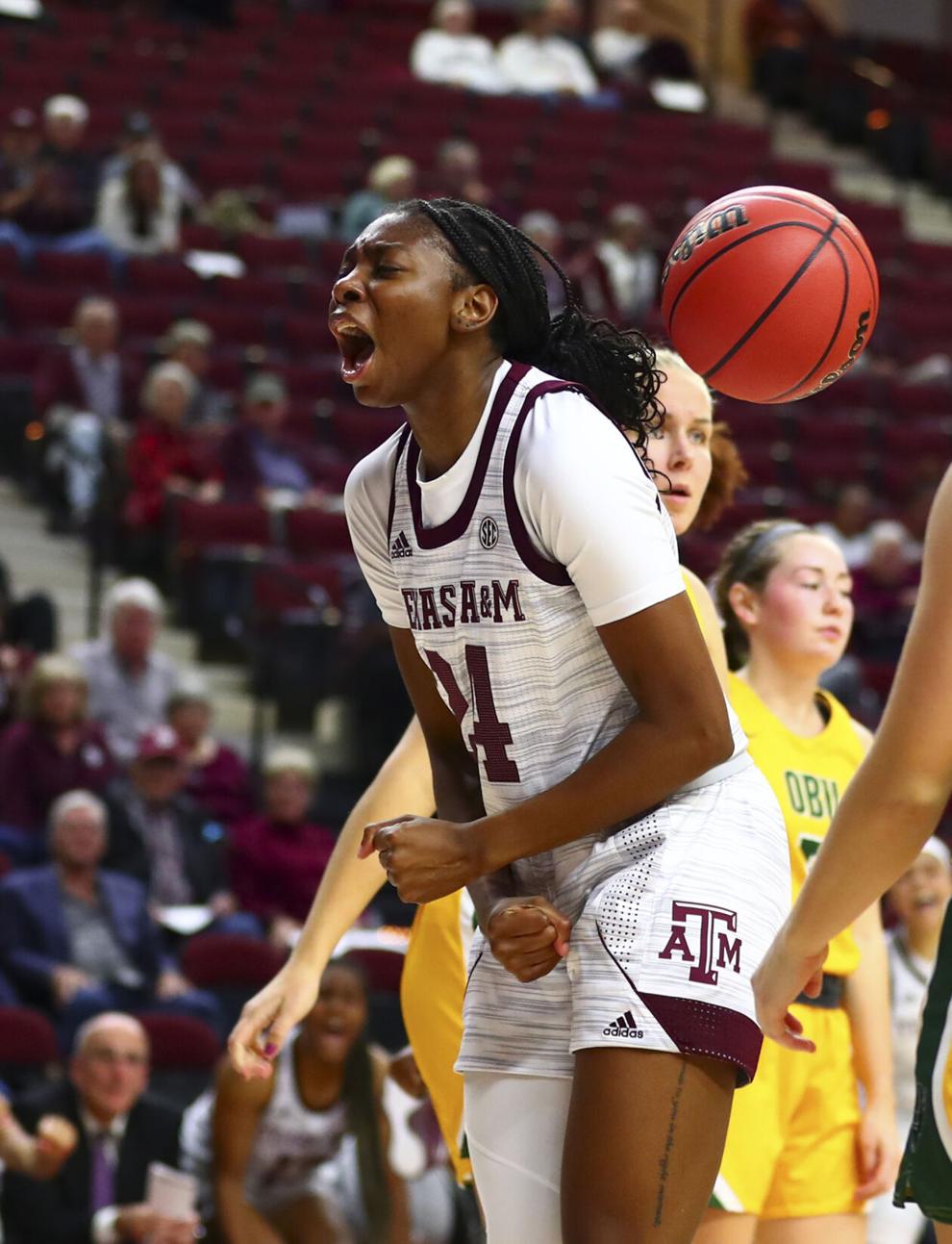 Texas A&M vs. Oklahoma Baptist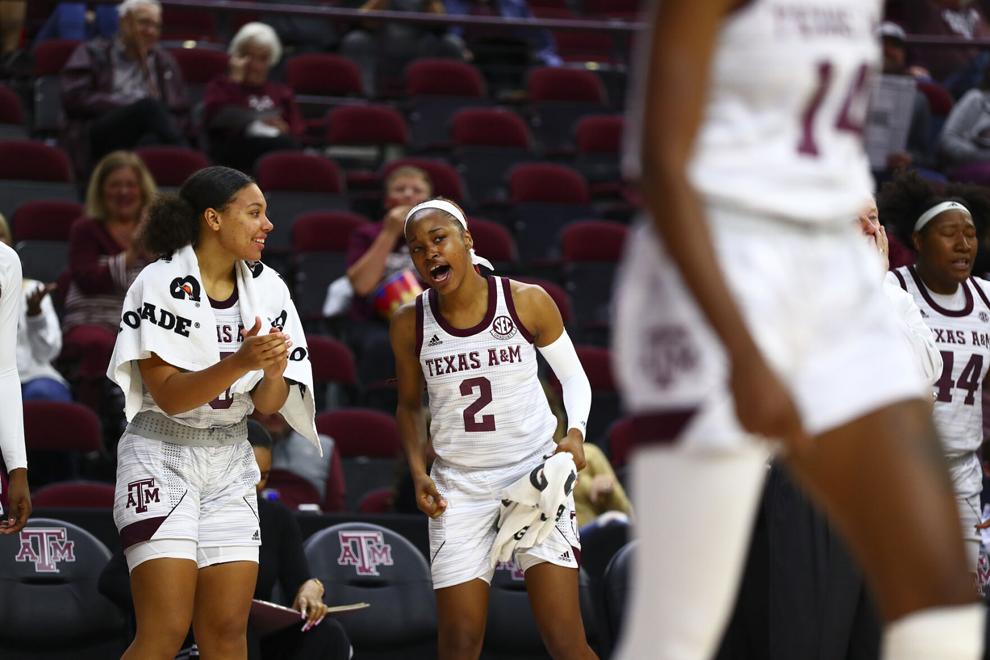 Texas A&M vs. Oklahoma Baptist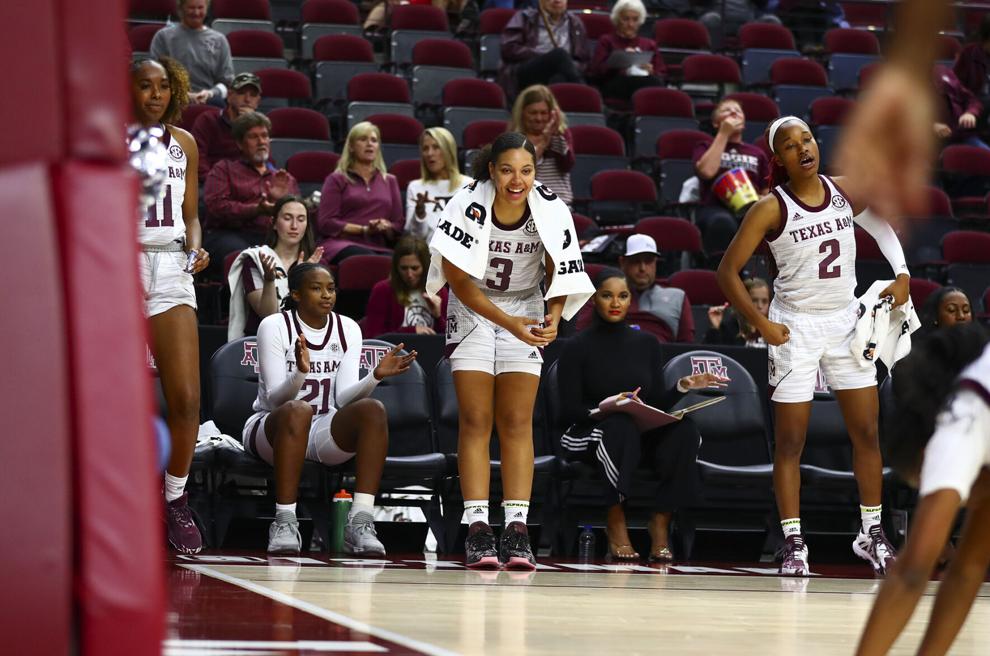 Texas A&M vs. Oklahoma Baptist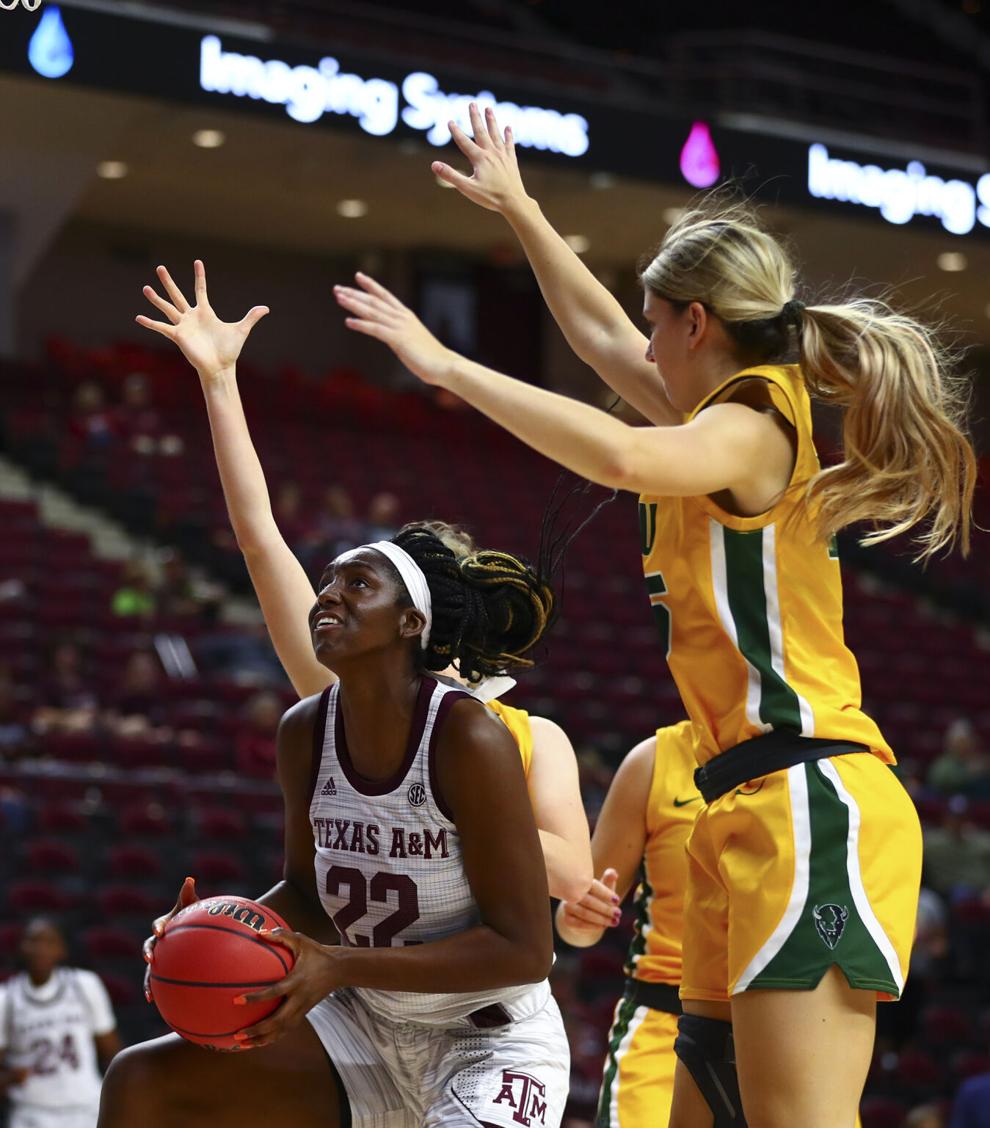 Texas A&M vs. Oklahoma Baptist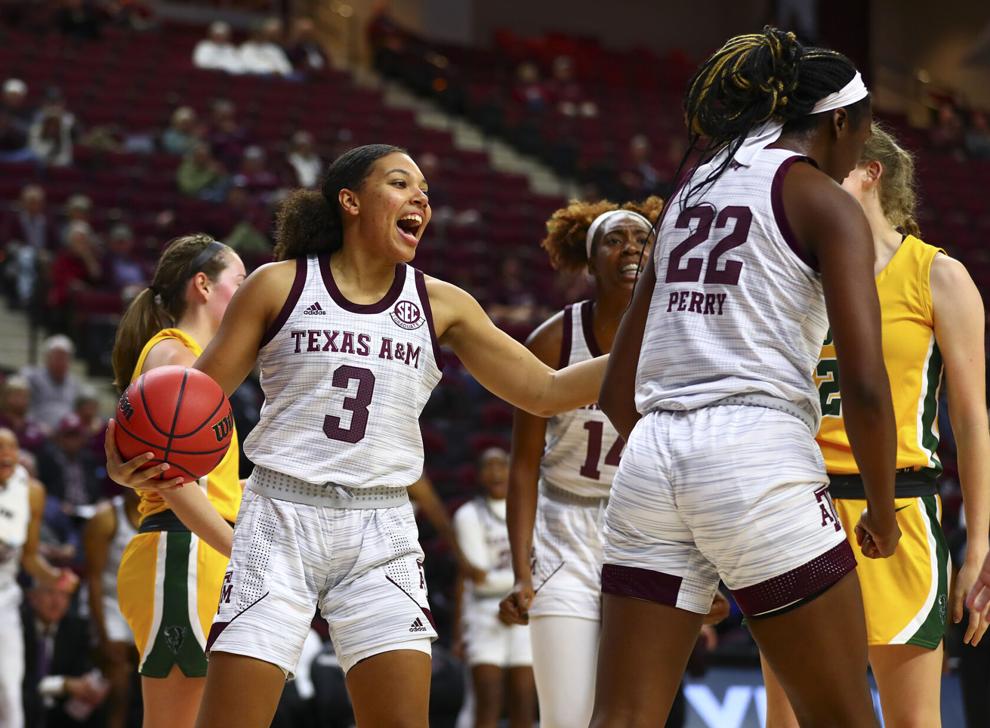 Texas A&M vs. Oklahoma Baptist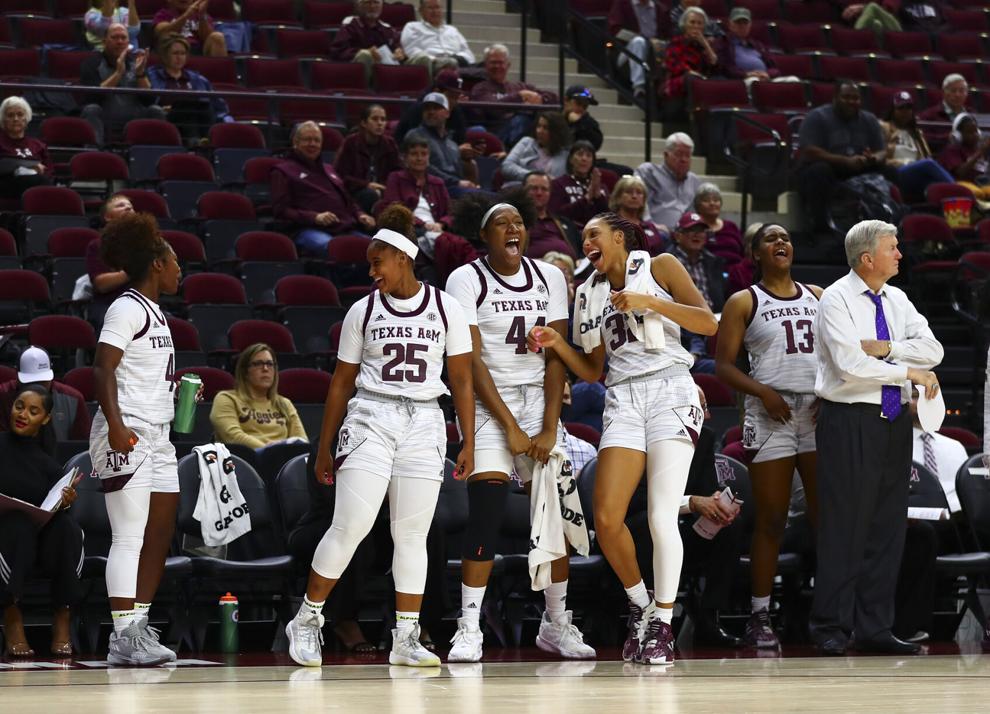 Texas A&M vs. Oklahoma Baptist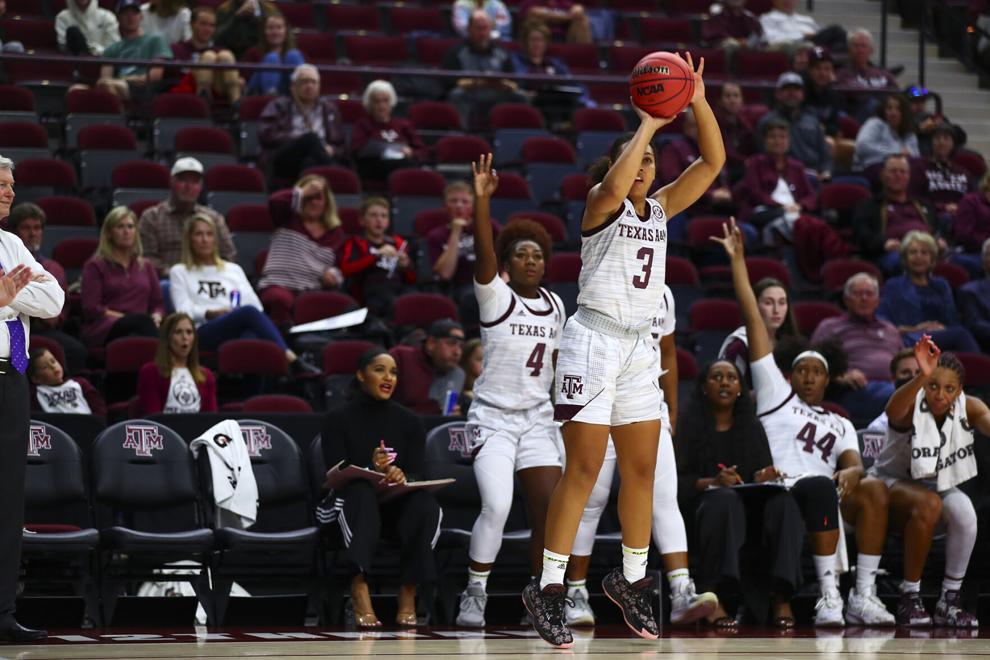 Texas A&M vs. Oklahoma Baptist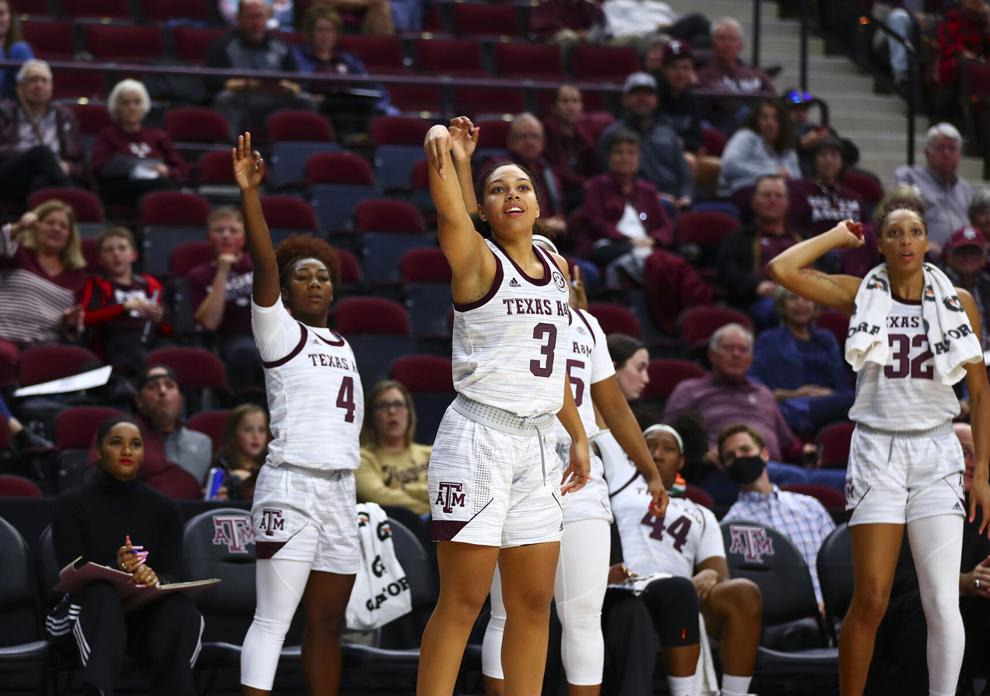 Texas A&M vs. Oklahoma Baptist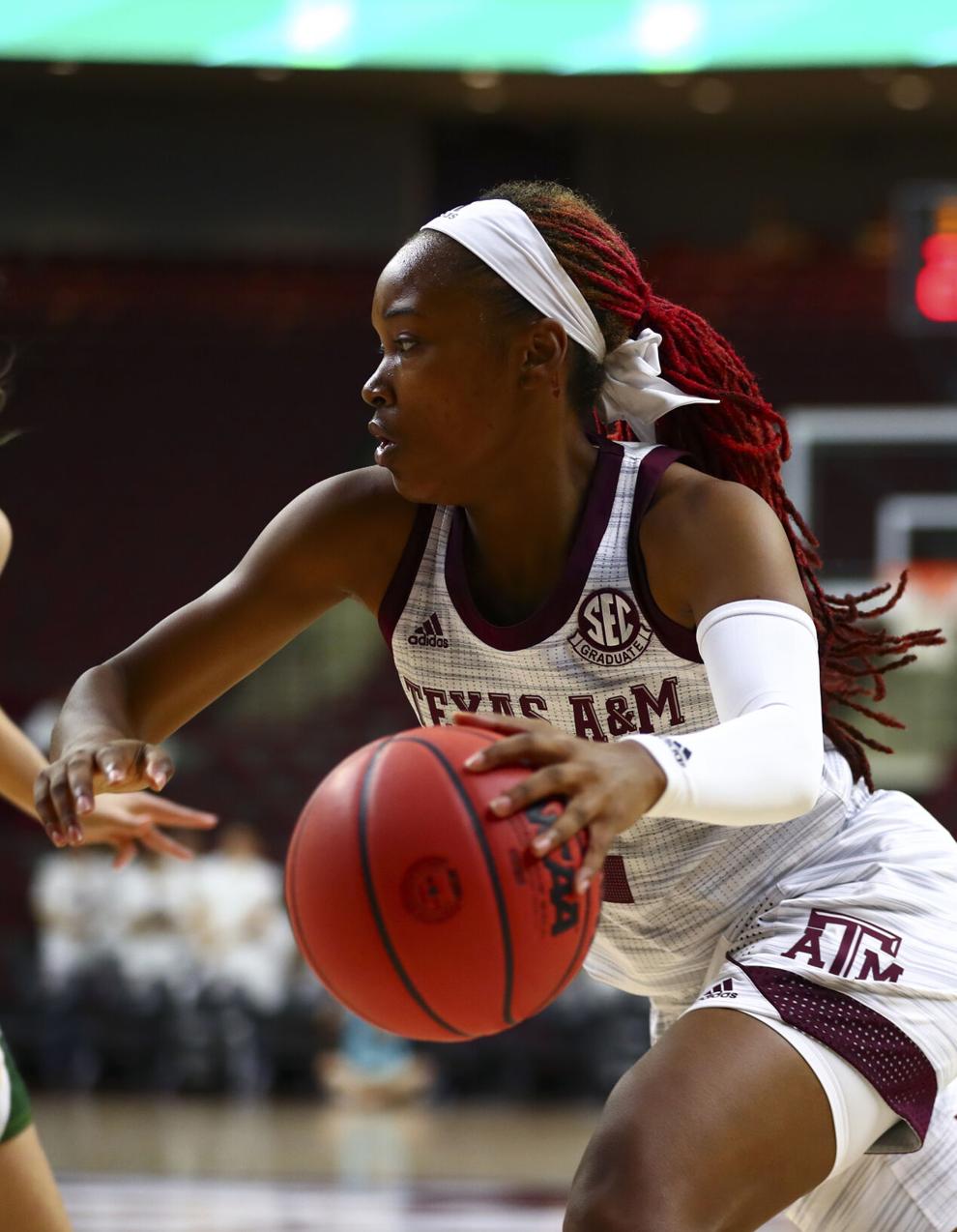 Texas A&M vs. Oklahoma Baptist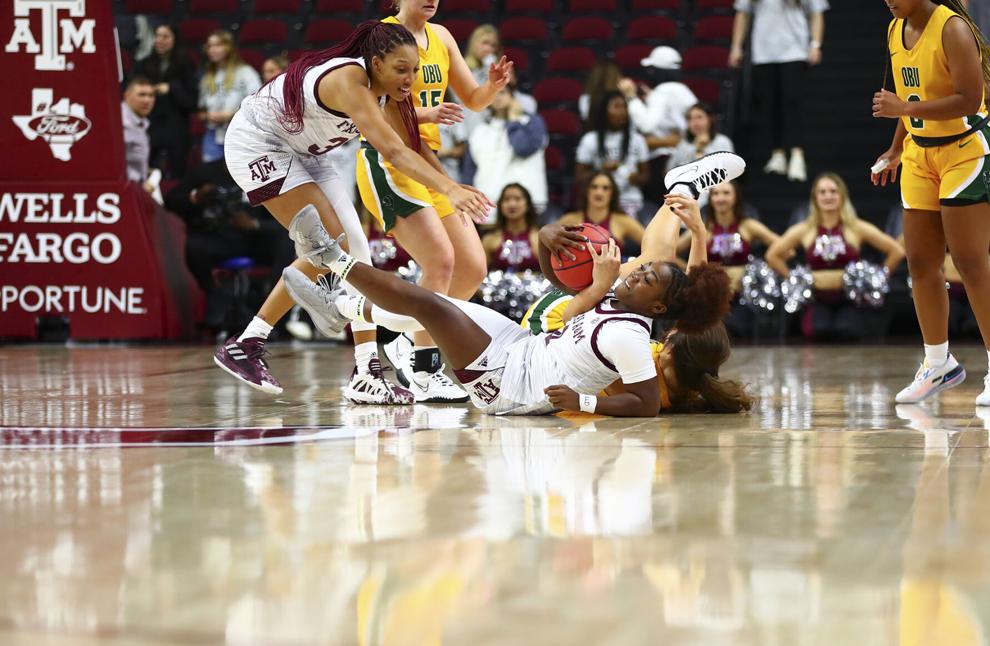 Texas A&M vs. Oklahoma Baptist