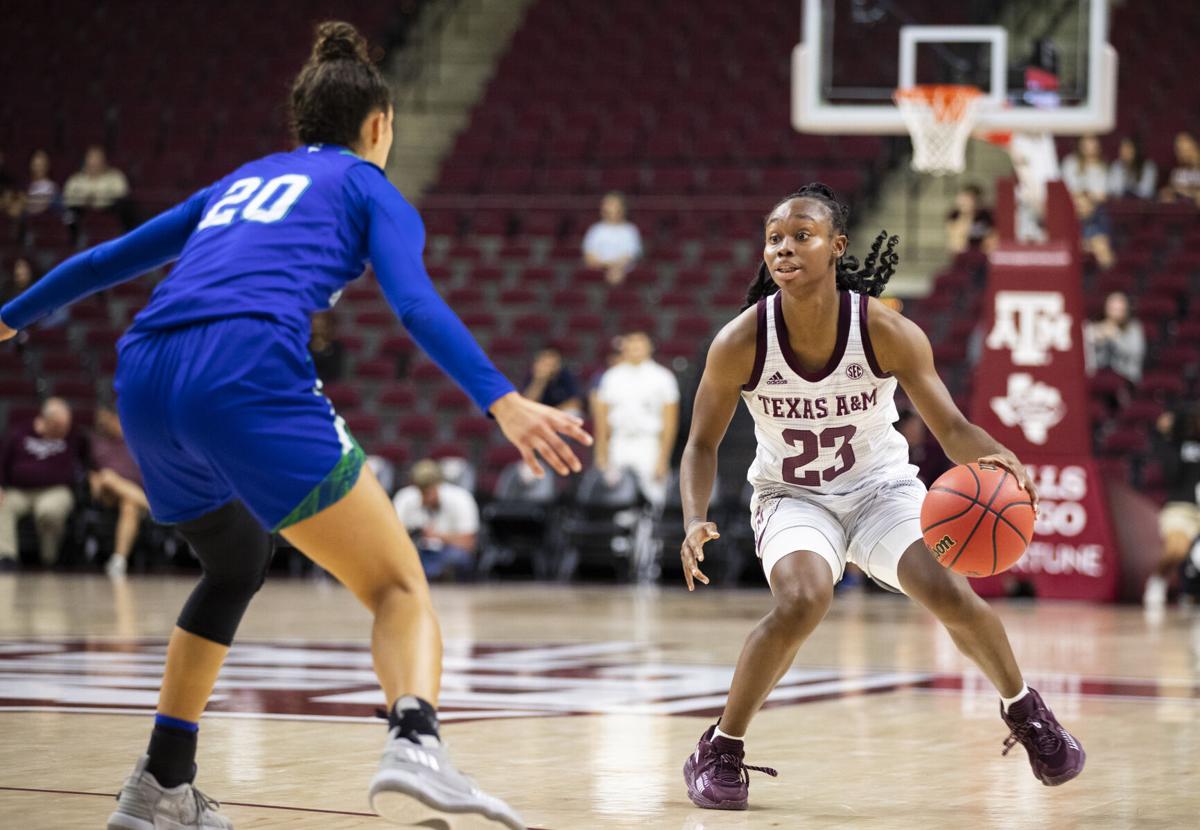 Texas A&M head women's basketball coach Gary Blair brought national attention to the Stephen F. Austin program, something he wants the Ladyjacks to avoid Thursday night when they play his 24th-ranked Aggies at Reed Arena.
SFA (3-0) has rolled by Texas-San Antonio, Houston and Southeast Missouri State, winning every game by at least 21 points.
"They're good," Blair said, adding that upsetting the Aggies "would make their season."
Blair speaks from experience. SFA made its first six NCAA tournament appearances under Blair, who coached the Ladyjacks from 1985-93. He went 210-43 at SFA with four Sweet 16 appearances in his first stint as a collegiate head coach.
"I've got a lot of my former players from Stephen F. that'll be here," said Blair, who has announced that he will retire after the season. "They'll be hollering for the Ladyjacks, which they should, but I'm glad to have them down here."
Coming off a Sweet 16 appearance, the Aggies also have won three straight including an impressive 95-75 victory over perennial NCAA tournament team DePaul on Monday night. The guard-oriented Aggies have hit 30 of 64 3-pointers (46.9%). Junior point guard Jordan Nixon is averaging 18.3 points and five assists per game, and graduate guard Kayla Wells is averaging 16.7 points.
"This team is shaping up very well," Blair said. "Now we can't fall asleep before Stephen F. Austin."
SFA joined the Western Athletic Conference this season after 34 seasons in the Southland Conference. The Ladyjacks are picked second in their new league behind Cal Baptist by both the media and coaches. SFA went 24-3 last season, winning both the Southland regular season and tournament titles. Junior guard Zya Nugent and senior guard Stephanie Visscher were preseason first-team picks and senior forward/center Aiyana Johnson made the second team.