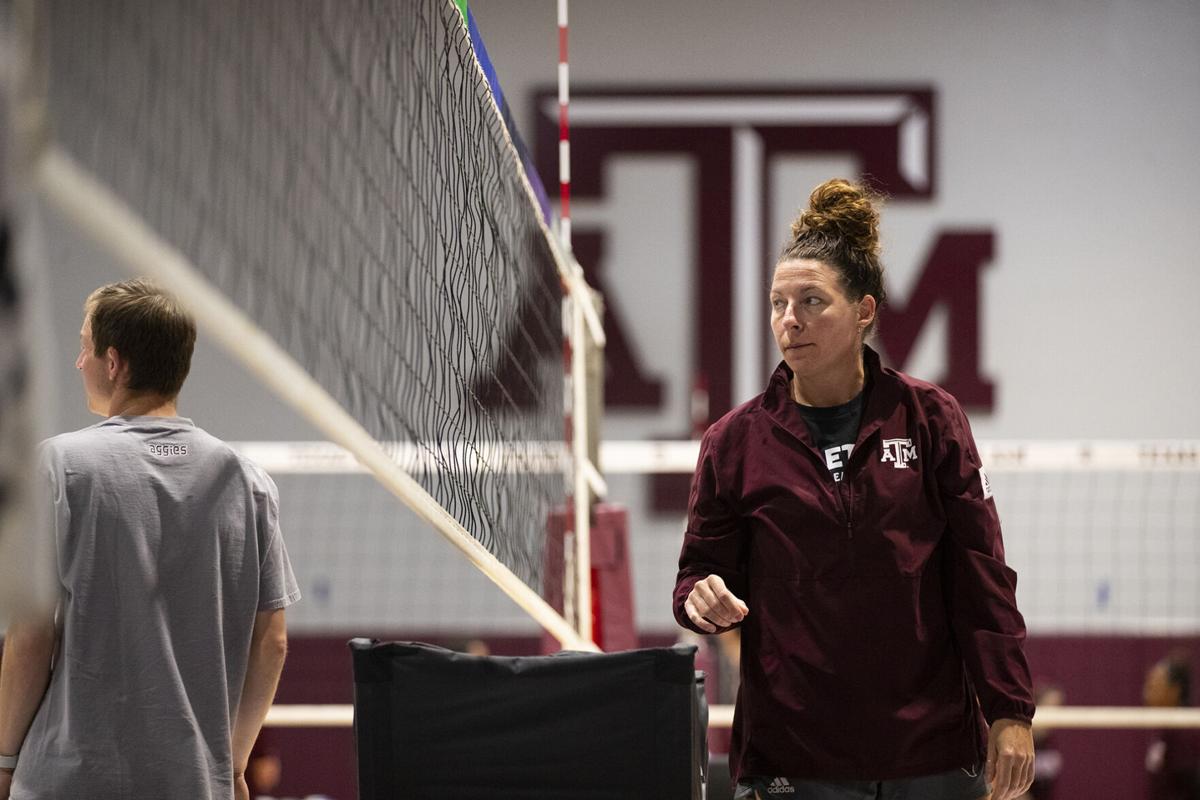 From the moment Texas A&M volleyball head coach Bird Kuhn arrived in Aggieland in December of 2017, team chemistry has been at the forefront of the program's culture.
Kuhn, starting her fourth season, feels her team is getting back to that fundamental now that COVID-19 protocols are easing.
"We have great energy and chemistry," Kuhn said. "I think coming off of a COVID year, the ability to be together and connect, it's night and day. That's exciting, because I love the vibes with this team."
A year removed from canceled spring practice and summer workouts, the entire Aggie volleyball team voluntarily remained in College Station throughout the summer to make up for lost time, led by returning super-senior setter Camille Conner.
One of the reasons Conner returned for a fifth season was to experience that camaraderie lost in her true senior year.
"I'm just excited to be able to hang out with the team and road trips, just being able to be in the same room," Conner said. "We don't have to be super far apart from each other, so just spending time with the team. This is my last year, so I'm just taking it all in."
Both Kuhn and Conner hope this tight-knit group will create more success on the court after a disappointing 2020-21 season, which was split between the fall and the spring. Coming off of the Aggies' best showing in the NCAA tournament in 2019, A&M posted a 9-9 record in all Southeastern Conference play and did not make the postseason.
That should improve because the Aggies have the most depth in Kuhn's tenure.
"It breeds that competitive nature, because you know someone's always competing and the ability for us to change people in and out and move people around." Kuhn said of the depth. Connor headlines three setters that is two more than the Aggies have had in three years. The Aggies also feature a stable of attacking options, led by junior Lauren Davis. Davis paced the Aggies in kills last season with 170, followed by middle blocker Mallory Talbert with 141 and Morgan Christon with 133.
The Aggies also added North Carolina transfer outside hitter Destiny Cox, who had 83 kills last season for the Tar Heels.
"She was in our gym in the spring, but she has just continued to grow and develop and improve," Kuhn said. "I think she's going to be so exciting for the 12th Man to watch."
The Aggies also shored up depth at the libero position by bringing in graduate transfer Macy Carrabine from Denver. She finished her career at Denver as school all time leader in digs per set (3.54) and fifth all time in digs with 1,149. She heads up a competitive group that includes Sabrina Sustala, Brooke Frazier, Taylor Voss and Allison Fields, who is recovering from a knee injury sustained last spring.
"The leadership within that position and that energy that they have and the connection, they are very close, even with Macy and Brooke and the new people," Kuhn said. "It's special. When I say it's a special feeling involved with this team, it really is."
The Aggies kick off their season Friday with an exhibition match against Baylor at 6 p.m. in Reed Arena, hoping that some of their off-court connection is showcased in early on-court success.
"I feel confident that this team can be better than last year, purely because of the training that we've gotten," Talbert said. "I think, in a weird way, we've had a new team every single season and so even with our new team last season, we didn't get the spring to train and to mesh together. So, now we learned to control the controllables."