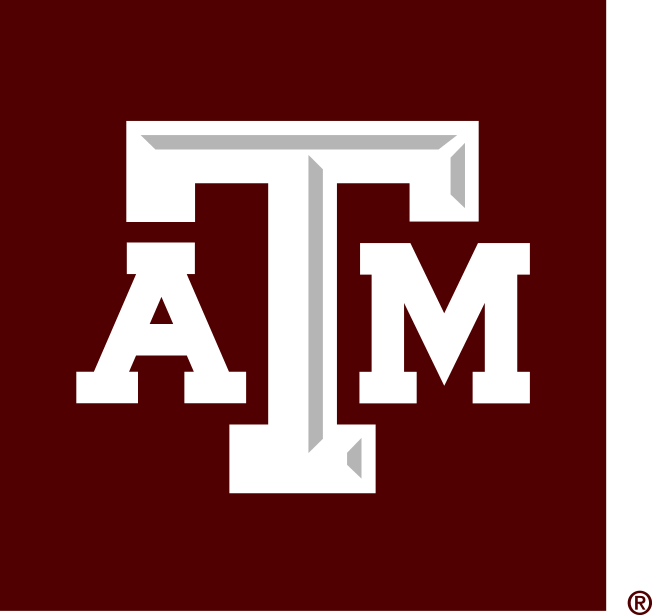 The Texas A&M softball team likely will get swept in this weekend's regular-season-ending series at fourth-ranked Florida, which isn't cause for concern provided the games are competitive.
A&M couldn't be playing a tougher or better opponent, which is good and bad. The Gators have to sweep the series to earn a share of the Southeastern Conference championship with Arkansas, so they'll be at the top of their game. It will be a good barometer to see where the Aggies are headed into the postseason. The last time A&M played a team of this caliber was five weeks ago when third-ranked Alabama swept the Aggies with two of the games ending via the run-rule.
A&M, ranked 34th in the RPI, is projected to make the 64-team NCAA tournament, but it could use a win against Florida or at the SEC tournament for its psyche. A&M opened league play by winning four of six with a 2-1 victory at 12th-ranked LSU and a sweep of South Carolina, but it has been tough sledding since.
The Aggies have lost 11 of their last 15 SEC games. That's bad but not surprising since A&M was picked by the league's coaches to finish 12th. The Aggies also were picked to finish 12th last year, which was cut short because of COVID-19. The NCAA granted seniors an extra year of eligibility, which has been a huge boast to many teams. Alabama returned seven "super seniors," many of whom contributed against the Aggies. Kentucky returned only one, pitcher/designated hitter Autumn Humes, but she played like Wonder Woman last weekend against A&M, winning all three games in the circle and hitting .500 for the weekend to earn the SEC player of the week award.
A&M might have swept a Humes-less Kentucky and been 11-10 instead of 8-13 in league play, but A&M began the season knowing it would lose the battle of super seniors. A&M brought back center fielder Kelbi Fortenberry (.280, 11 runs batted in) and reserve catcher Kelly Martinez (.236, 2 HRs, 11 RBIs), who have played to their paper. Martinez has been arguably better than expected after batting only .077 last year with one RBI.
A&M's lack of super seniors has allowed it to play younger players, which hopefully will pay bigger dividends next year. A&M also will lose senior starters in second baseman Ashlynn Walls (.270, 2 HRs, 14 RBIs), third baseman Dani Elder (.266, 6 HRs, 12 RBIs) and pitcher Kayla Poynter (9-6, 2.13 ERA). They were solid players but haven't challenged for all-conference honors. What they've been able to do is make A&M good enough to make the NCAA tournament.
The Aggies had only two bad nonconference losses (Colorado State and Texas Tech) and the two disappointing losses at Alabama. They've been highly competitive otherwise, just not talented enough to win a few more games.
A&M will return its top four hitters in Haley Lee, Makinzy Herzog, Bre Warren and Shaylee Ackerman, who have combined to bat .348 with 47 homers and 137 RBIs. That's a great foundation. Freshmen Rylen Wiggins and Trinity Cannon should be vastly improved next season.
You'd also expect at least two or three of A&M's incoming freshmen to contribute immediately. Left-handed pitcher Emiley Kennedy leads Montgomery Lake Creek, which is 34-0 and ranked third in Class 5A. Infielder Cayden Baker of Powell, Tennessee, is hitting .500 with eight homers and 26 RBIs and catcher Katie Dack of Rock Canyon, Colorado, is batting .583 with 14 homers in only 18 games. La Porte shortstop Koko Wooley was ranked Greater Houston's third-best player heading into the season by VYPE.
A&M should be significantly better next season. Many teams ranked ahead of A&M also will have to replace what amounts to two senior classes. But That's next year. A&M's challenge is to end this season with some success.
Two years ago the Aggies were one of the last teams to make the NCAA tournament at 28-25. They flirted with ending the season on a high note in the NCAA tournament, losing close games to Houston 3-1 and Texas 3-2 in eight innings. This year's team is better than that team, but it hasn't shown up on the scoreboard recently and that could continue.
A&M (31-17, 8-13) will need to find its bats to win at Florida (37-8, 16-5), which in SEC play has a league-best 1.85 earned run average. The Aggies batted .214 against Kentucky (18 for 84) with only three extra-base hits.
"We need more production out of the bottom of our order," A&M coach Jo Evans said. "I think we need to do a better job with our pitch selection. I think when we're really good we're doing a great job of taking walks. We need the bottom of the order to be able to do that, so we can get the top of the order in situations where we can produce some RBIs."
Florida averages walking only two batters per game and gives up an average of only 1.4 extra-base hits per game.
"We've got to do a better job of manufacturing some runs," Evans said.
Graduate transfer Kelsey Broadus, A&M's only left-handed pitcher, hasn't seen action since April 9 against Auburn.
Broadus (3-3, 2.75 ERA) has been wearing a protective boot to prevent an injury from becoming a stress fracture. Evans said there's a chance Broadus could see action this weekend.
In 35 2/3 innings she has 42 strikeouts and 30 walks. The hard thrower would be a nice option to have in the postseason.
A&M's last trip to Florida came in the 2018 Super Regionals. The Aggies came within a strike of advancing to the Women's College World Series, but Jordan Matthews hit a walk-off three-run homer for the Gators in Game 3.