In today's football, if a sack occurs without a celebration, is it even really a sack?
Following in this ritual, Texas A&M defensive tackle Bobby Brown III initiated a high-knee stomping routine after tackling Florida quarterback Kyle Trask late in the third quarter of the Aggies' 41-38 win. The result was an injured leg, that kept him out of Saturday's win at Mississippi State.
Head coach Jimbo Fisher said Monday that he doesn't fault Brown for getting caught up in the excitement of the moment.
"It's hard to say, 'Guys, don't enjoy making a play,'" Fisher said. "This game is so hard to prepare for to play. The rigors of playing football and the physicality of practice – not to enjoy the moment you have success on the field, but you have to keep it in temperament and pray to God your guy doesn't get hurt."
Fisher said Brown is "fine," but held himself out of the Mississippi State game saying he wasn't ready.
"He didn't feel like he could go in the game, so he should be ready to go this week, hopefully," Fisher said.
Brown has nine tackles this season, including the one sack and a quarterback hurry. In three seasons, he's made 44 tackles, four tackles for loss and 1.5 sacks.
A&M defensive coordinator Mike Elko elected to utilize a three-man front for the majority of Saturday's win over Mississippi State, leaving less of a need for Brown's presence in the lineup. Senior Jayden Peevy anchored the middle of the line, tallying five tackles a sack and a fumble recovery. His efforts earned him Southeastern Conference defensive lineman of the week honors.
"I expected Jayden to have a good year," Fisher said. "You don't ever know until they do it, but I think his offseason is the best offseason he's had."
Freshman McKinnley Jackson also aided in filling the gap, had a tackle, two pass breakups and a quarterback hurry in Saturday's win. Jackson was next to Brown when he injured himself during the Florida game, appearing to give him a little push as he landed awkwardly on his leg. Fisher said it's water under the bridge between the two.
"It was a freak thing," Fisher said. "Bobby wasn't mad at him. It was just something that happened. Guys bump guys all the time."
The key to a good celebration, Fisher said, is letting the excitement out and moving on to the next play, especially on defense where the opponent can go no huddle.
"You work too hard not to show good emotion to be able to have a good play. People say, 'Act like you've been there.' Well, you've got to have some emotion. Showing emotion is good. Being emotional is bad. Anytime you're emotional, you're a play behind."
101720 - MSU_TA&M - Marks,Richardson.jpeg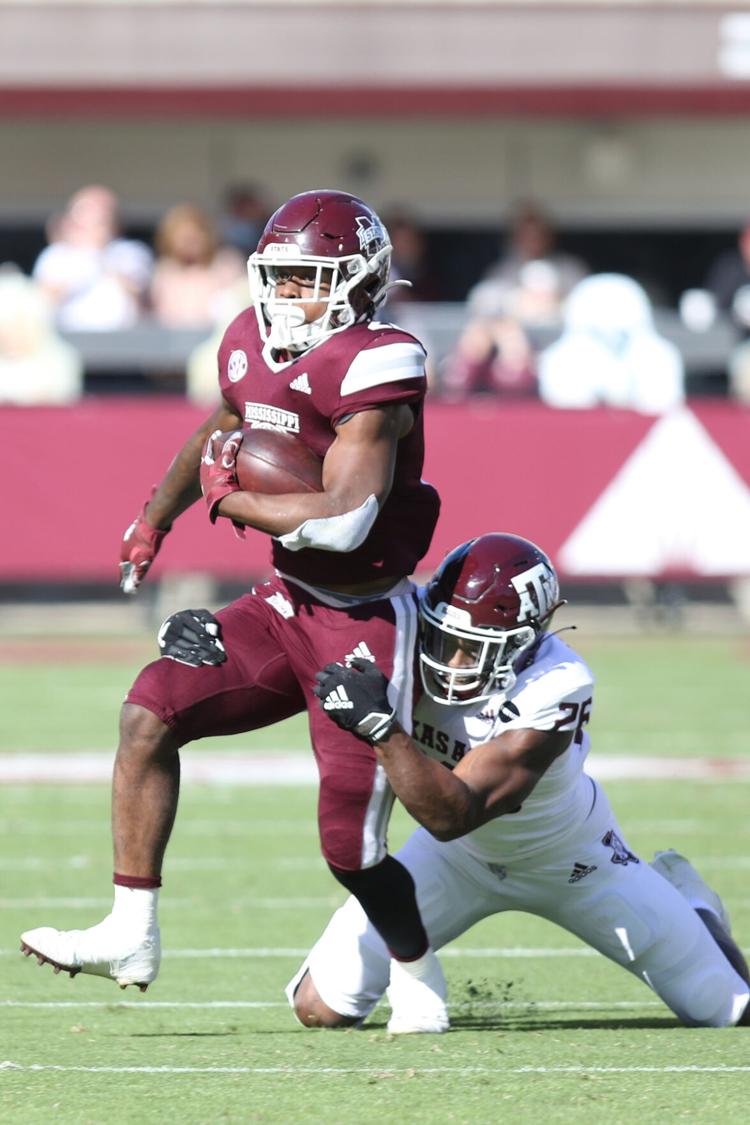 101720-TA&M-(28) Spiller.jpeg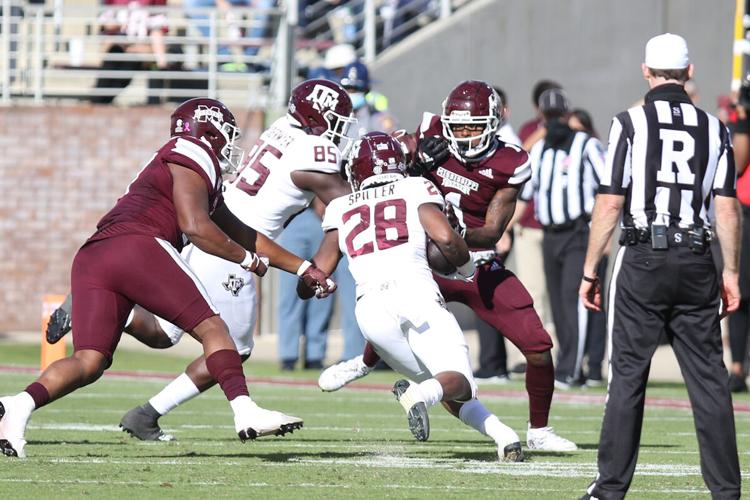 101720-TA&M-Hansford(33),Marek(39).jpeg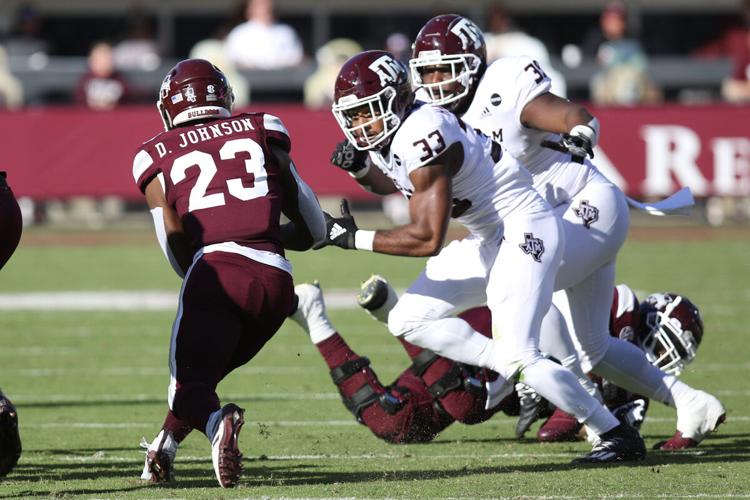 101720-TA&M-Hansford(33).jpeg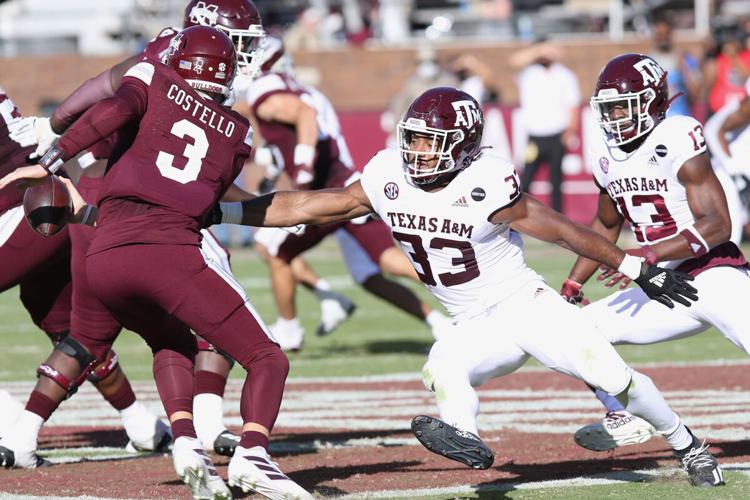 101720-TA&M-Leal(8) (1).jpeg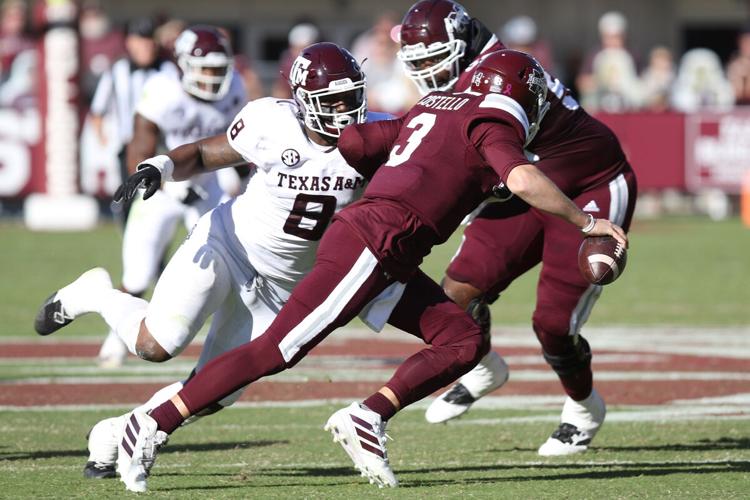 101720-TA&M-Leal(8).jpeg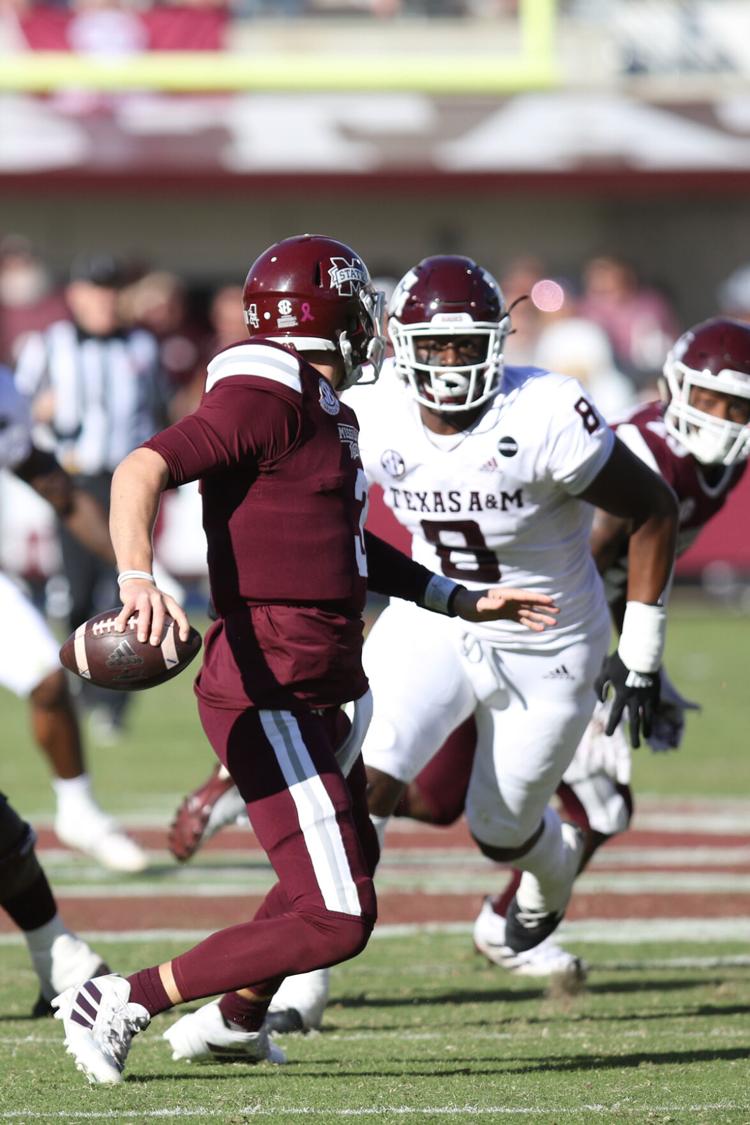 101720-TA&M-O'Neal(9).jpeg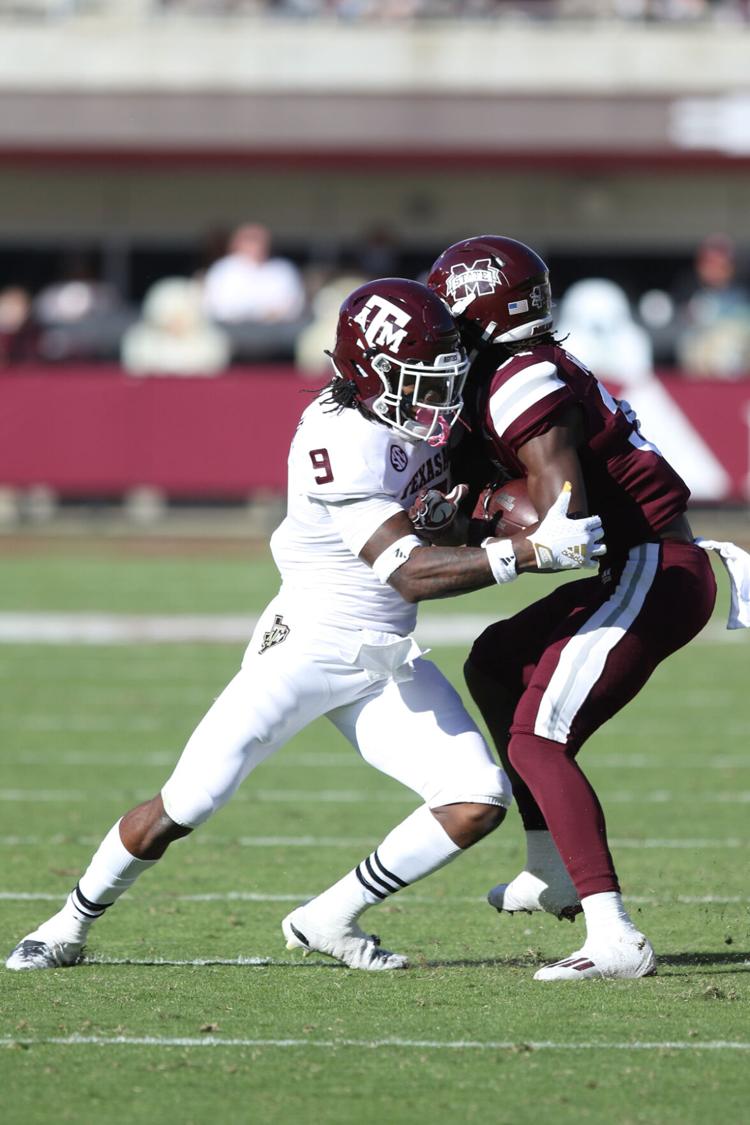 101720-TA&M-Smith(0) (1).jpeg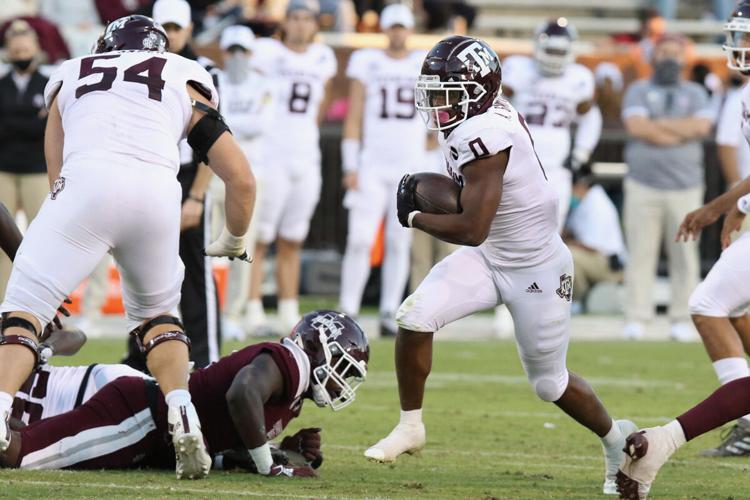 101720-TA&M-Smith(0) (2).jpeg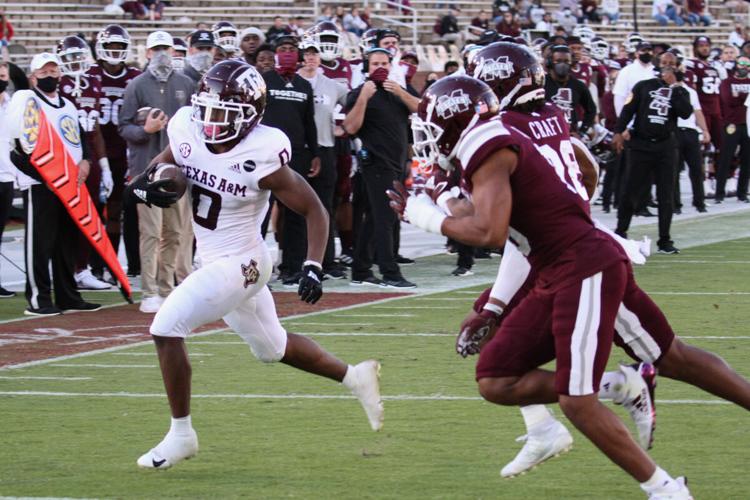 101720-TA&M-Smith(0).jpeg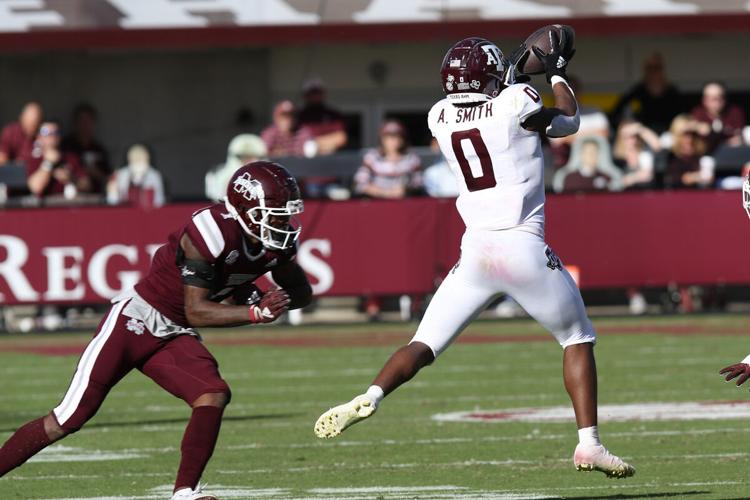 101720-TA&M-Smith.jpeg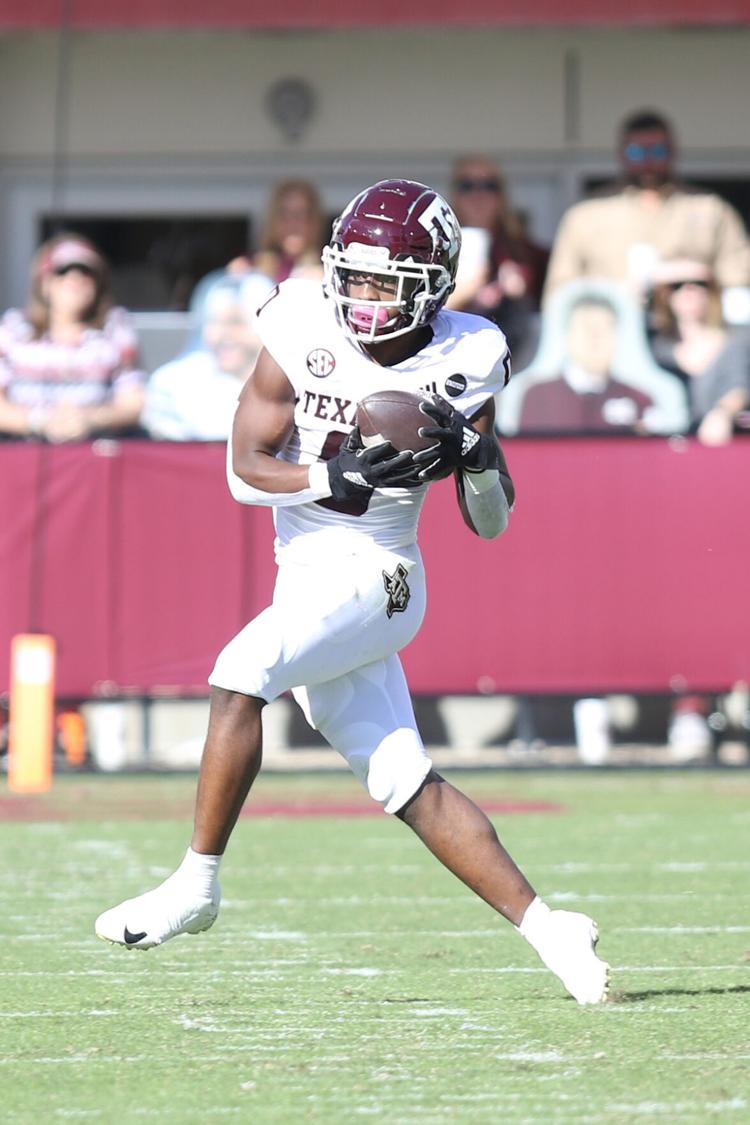 101720-TA&M-Spiller (28) .jpeg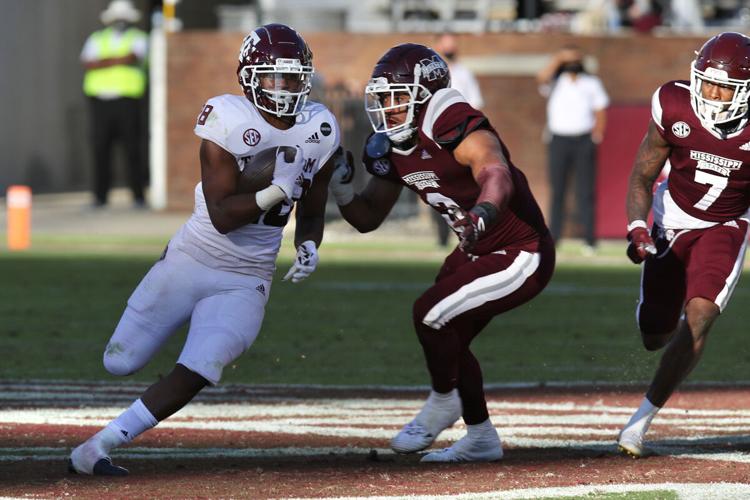 101720-TA&M-Spiller(28).jpeg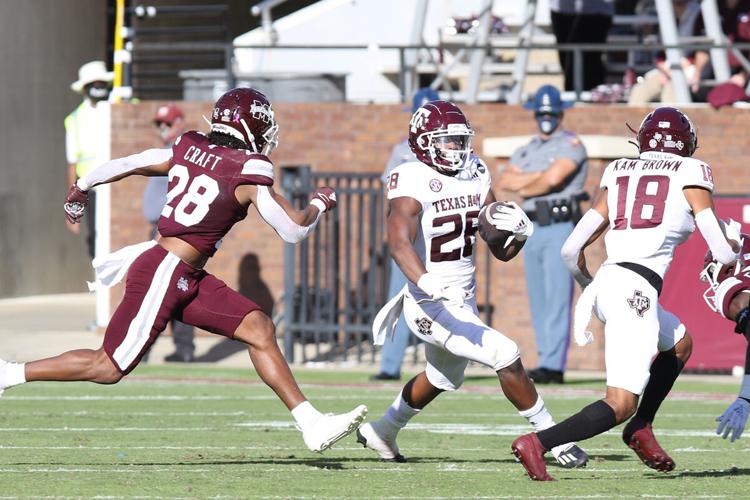 101720-TA&M-White(32), Jackson(35).jpeg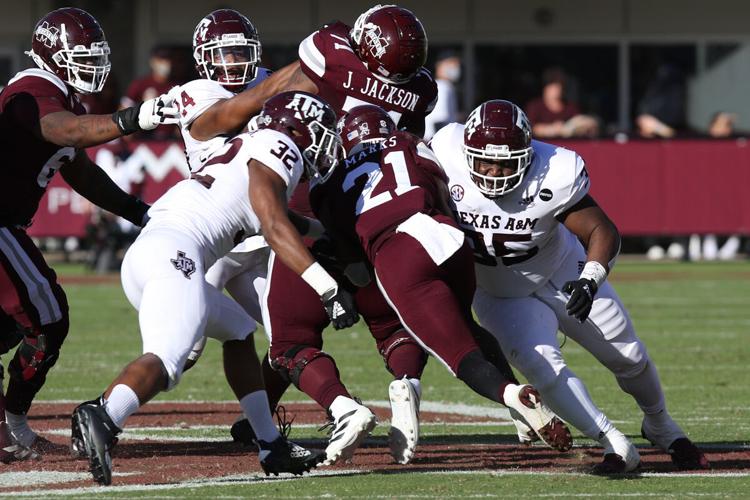 101720-TA&M-White(32).jpeg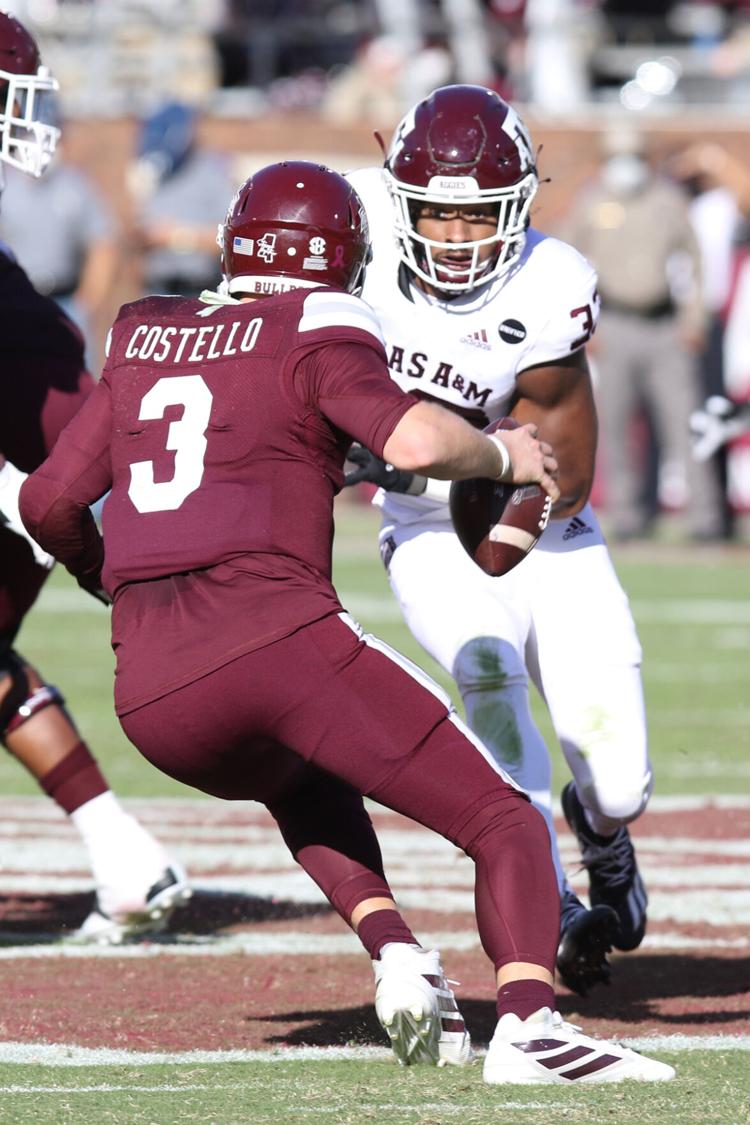 Be the first to know
Get local news delivered to your inbox!