Texas A&M senior defensive end Tyree Johnson displayed his right biceps and pointed repeatedly at the bulging muscle, South Carolina quarterback Zeb Noland in a heap at his feet for the second time Saturday night.
Collectively, the Aggie defense resembled Mr. Universe, flexing its muscle in a 44-14 win over South Carolina at Kyle Field. The Aggies held the Gamecocks to just 185 yards of total offense — a stat that stood at 15 yards through three quarters before A&M turned to its second-teamers.
Johnson had two sacks to give him the team lead with six for the season. He said personal frustration drove his desire for success.
"I got mad within myself," Johnson said. "I knew what I was capable of, and I just really, really wanted to put it on display, and I just did whatever I could to focus even more."
As a unit, A&M's defense played with a similar internal score to settle. At halftime, South Carolina (4-4, 1-4) had just 11 yards of total offense, including minus 10 rushing yards. The Aggies pushed back the Gamecocks for 5 more lost yards over the first two possessions of the third quarter. With A&M (6-2, 2-2) using mostly backups during the fourth quarter, South Carolina gained 170 of its total yards.
The 185 yards overall marked A&M's best defensive performance against a Power Five conference opponent since holding South Carolina to 150 last season.
Perhaps more importantly, A&M held South Carolina to 3-for-13 converting third downs overall and 0-for-10 to begin the game. South Carolina managed just 13 first downs overall and two through the first three quarters.
A&M's defense was primed for a successful night against a South Carolina offense that ranked 102nd in the nation in total yards and 109th in scoring entering Saturday's Southeastern Conference matchup.
"We've got a lot of talent on this defense and a lot of talent on the team in general," Johnson said. "Our defense as a whole, we try to go out in practice and attack practice like that each day. You just try and translate that to the game as well."
The Aggies scored seven points of three turnovers, which included interceptions by freshman cornerbacks Tyreek Chappell and Deuce Harmon.
"I told Tyreek one's coming soon," junior safety Demani Richardson said. "They are going to test you, and you are going to pick it off. Tyreek is a really good corner. He's young, but he's going to be a really good corner for us."
An early interception by South Carolina's Jaylan Foster, who now has a nation-leading five, didn't phase A&M's offense. It helped that A&M already held a 7-0 lead before the offense snapped the ball from scrimmage thanks to Ainias Smith's 95-yard punt return for a touchdown with 12:30 left in the first quarter.
"Going into the game, basically my message to the whole team was let's go ahead and start fast," Smith said. "Let's start fast and start strong and get an edge on them real quick. It just so happened that my opportunity came, and I was like, shoot, I'm going to be that guy."
After the opening-drive interception, the Aggies scored points on five straight drives and 8 of 9 through three quarters for a 44-0 lead. That run began with a 10-play, 90-yard drive that ended with Zach Calzada's 25-yard touchdown pass to Jalen Wydermyer. The bullet throw sailed right into the reach of the tight end, who needed one bobble to secure the catch before diving across the goal line.
Wydermyer scored again on the next drive, taking a screen pass behind the line of scrimmage and rumbling 28 yards to the front pylon for another TD dive and a 21-0 lead with 10:36 left in the second quarter.
While South Carolina failed to cash in on its takeaway early in the first quarter, the Aggies got handed a gift midway through the second. Gamecock quarterback Zeb Noland was directing traffic when center Eric Douglas snapped the ball, sailing it over Noland's head to the South Carolina 6-yard line. Linebacker Aaron Hansford recovered the fumble, and three plays later running back Isaiah Spiller scored on a 1-yard run to put the Aggies up 28-0.
Three Seth Small field goals from 32, 28 and 31 yards and Devon Achane's 35-yard TD run closed out A&M's scoring.
Achane led all rushers with 154 yards on 20 carries. Spiller finished with 102 yards on 18 carries as the duo eclipsed the century mark for the second straight game.
Calzada competed 12 of 24 passes for 187 yards, two touchdowns and an interception.
"There was a couple of plays that I wish he could have cleaned, and we didn't help him a couple times with some routes, but he still made some good decisions on third down," Fisher said.
A&M is now on a three-game winning streak after opening SEC play with two straight losses. Fisher takes his team into an open week feeling a lot better about his squad than many did in early October.
"I really do right now," he said. "I think we're starting to mold. We'll find out. ... I like the development and our ability to go back and refocus and get back to those details and do a lot of those things. Those young guys are starting to understand the level of commitment it takes to do that."
NOTES — Johnson left the game with an injury to his right leg and came to the postgame press conference wearing a protective boot on his right foot. He said the injury was "nothing too much."... A&M junior wide receiver Caleb Chapman returned from injury for his first appearance in an SEC game. He had one catch for 4 yards.
Gallery: Aggies overwhelm South Carolina, 44-14
Texas A&M vs. South Carolina
Texas A&M vs. South Carolina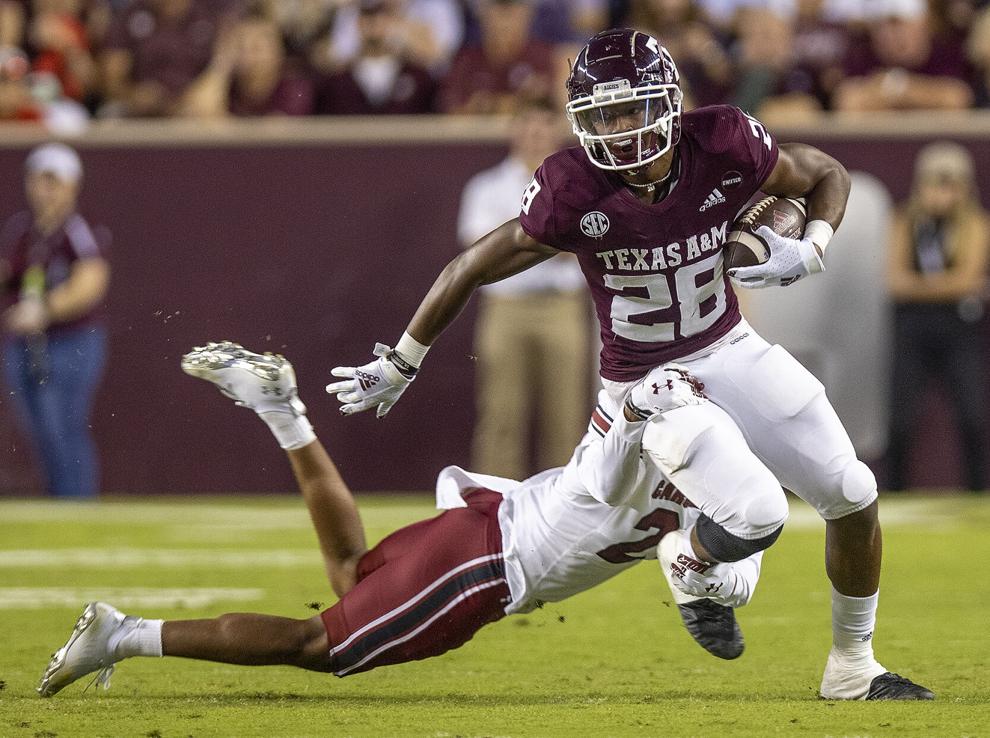 Texas A&M vs. South Carolina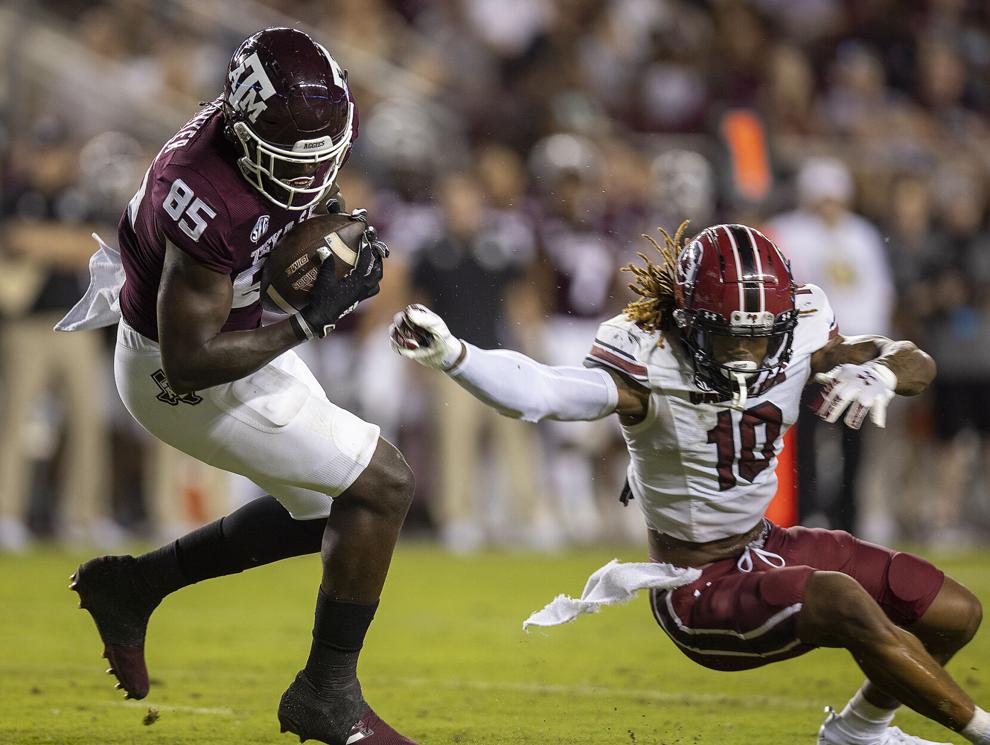 Texas A&M vs. South Carolina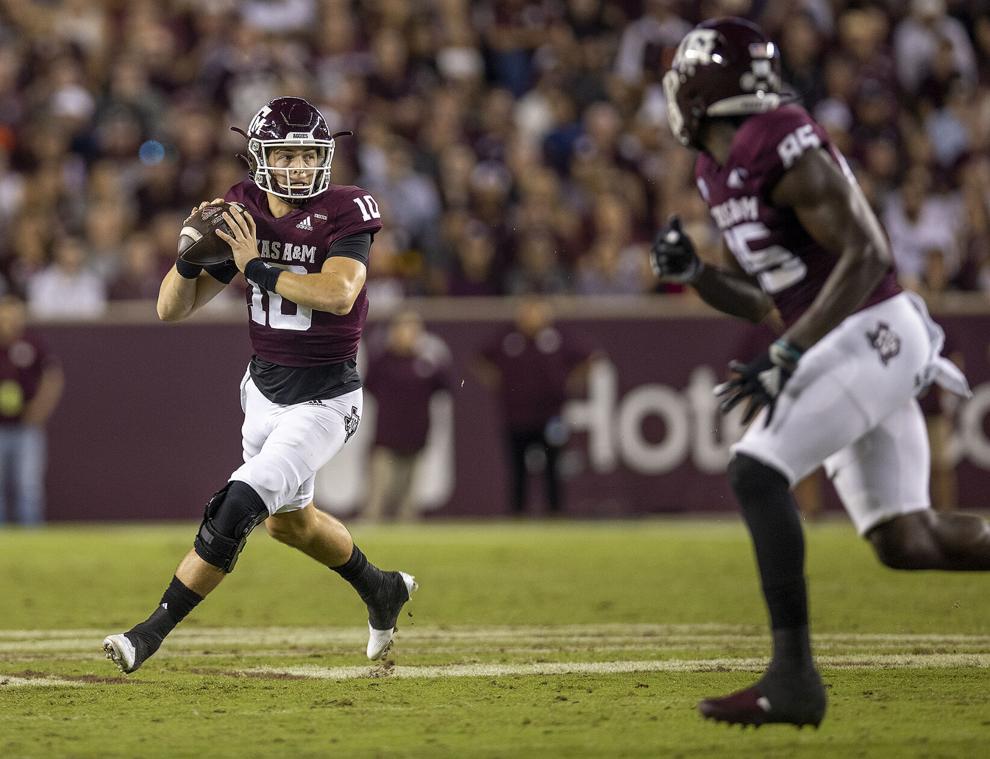 Texas A&M vs. South Carolina
Texas A&M vs. South Carolina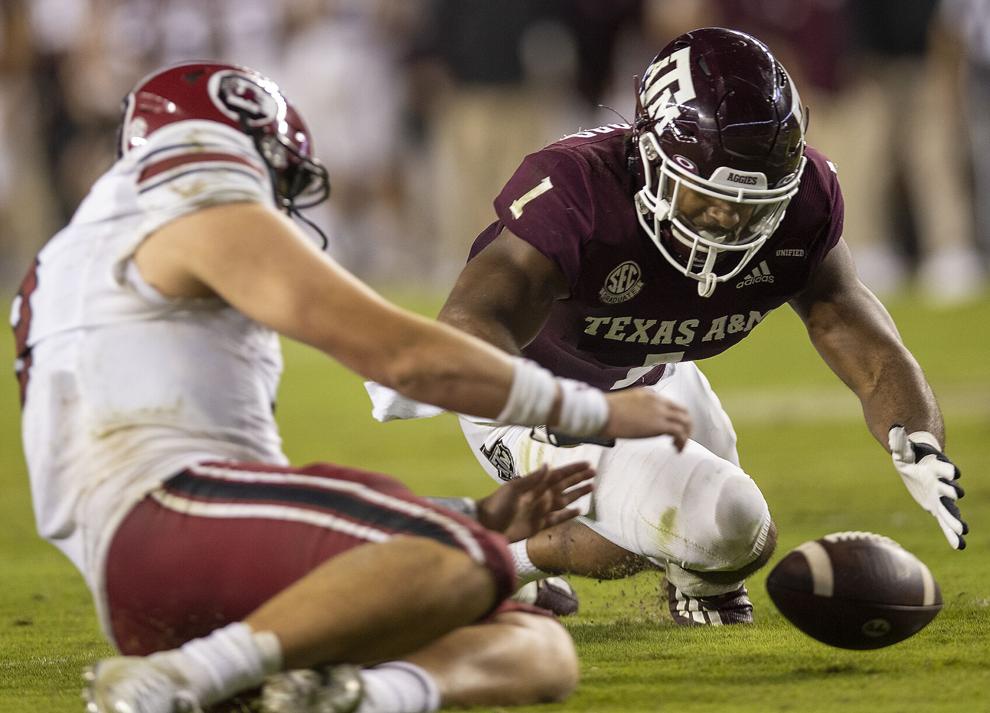 Texas A&M vs. South Carolina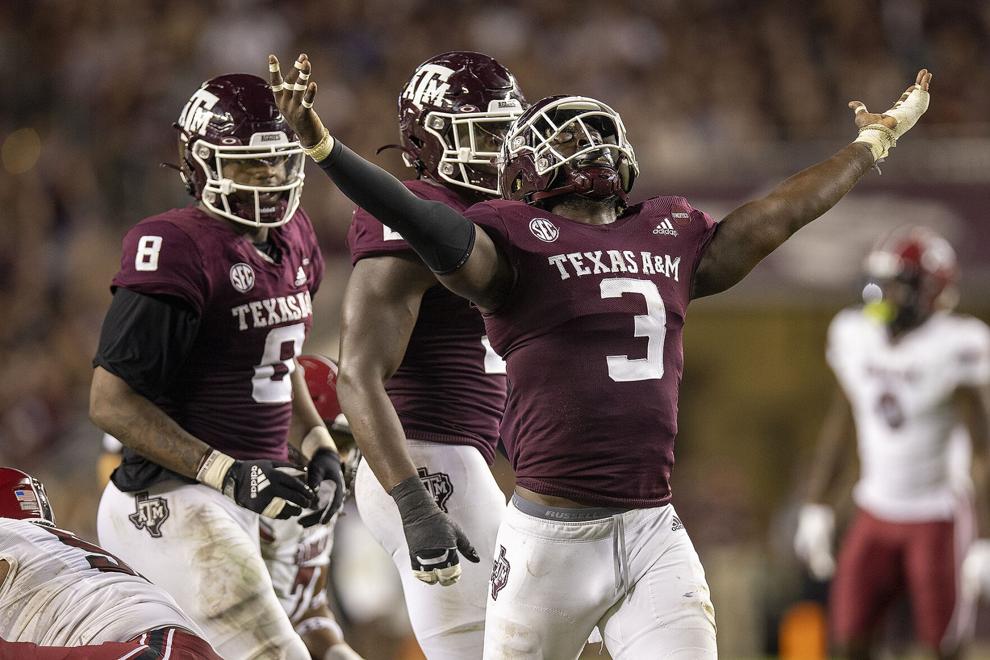 Texas A&M vs. South Carolina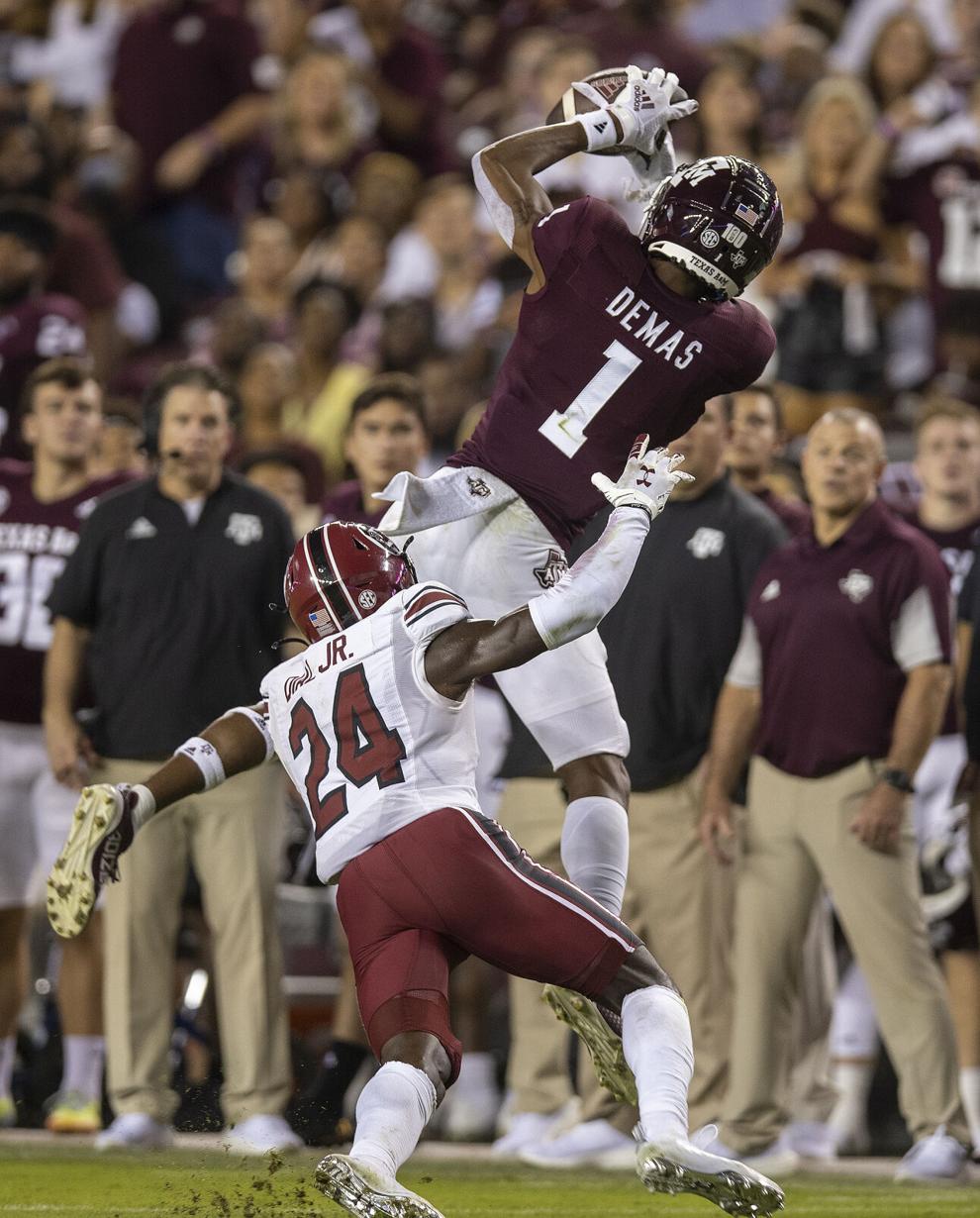 Texas A&M vs. South Carolina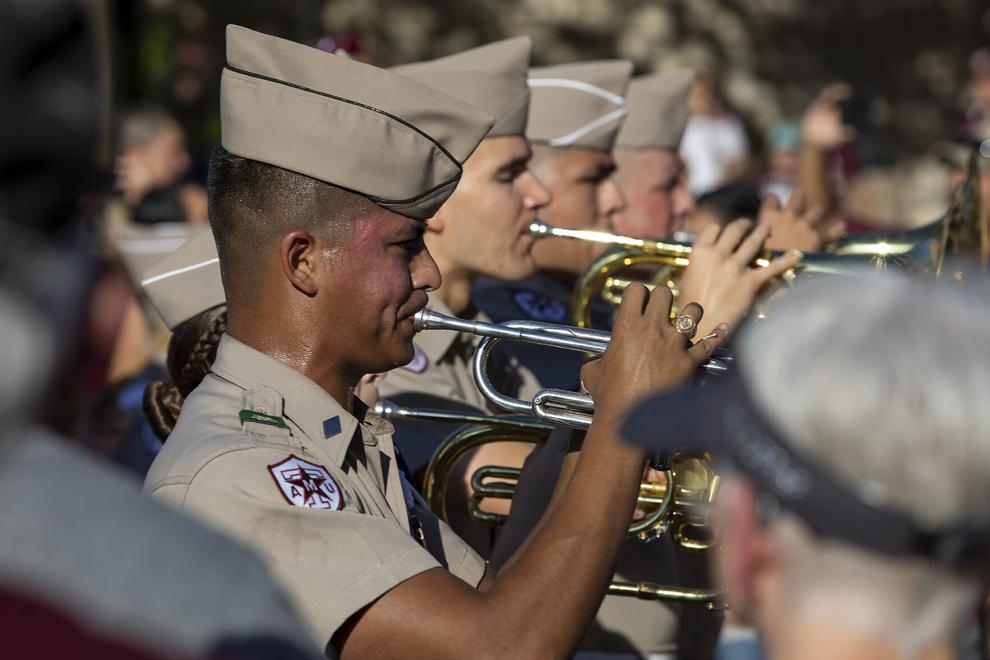 Texas A&M vs. South Carolina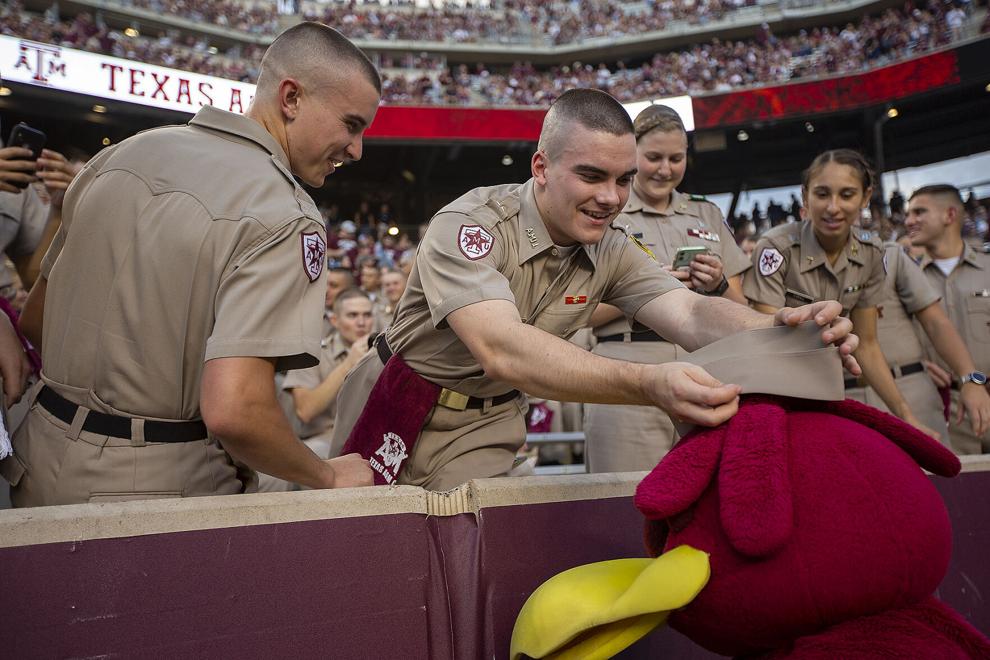 Texas A&M vs. South Carolina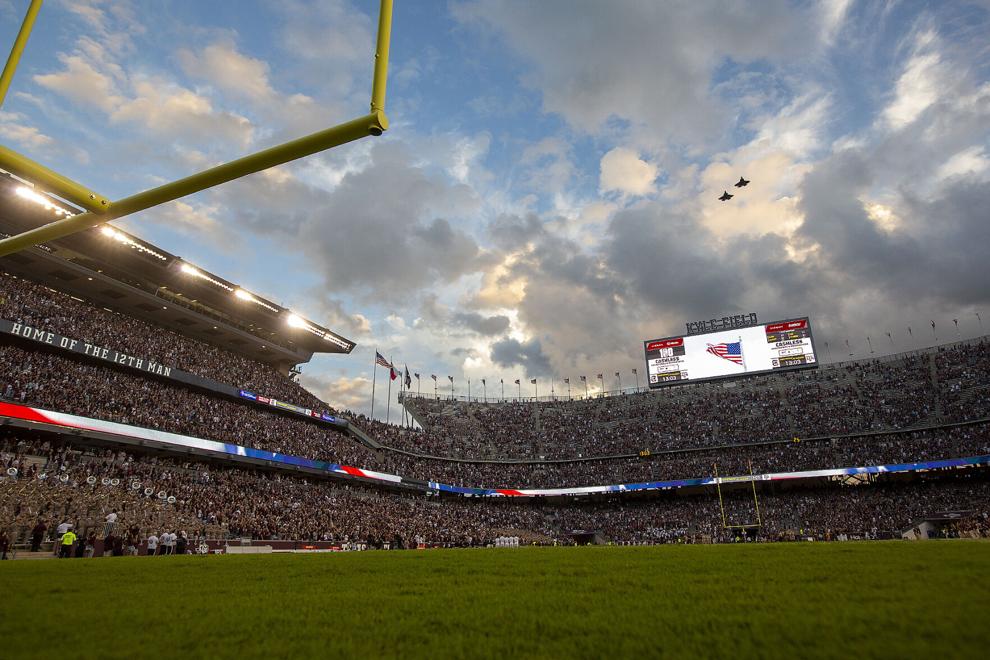 Texas A&M vs. South Carolina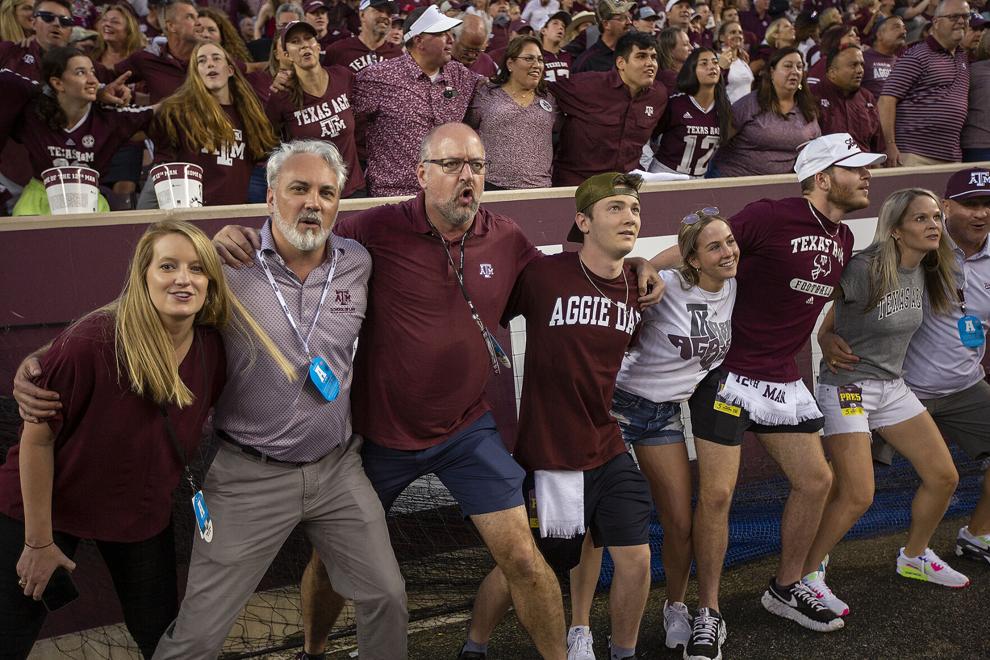 Texas A&M vs. South Carolina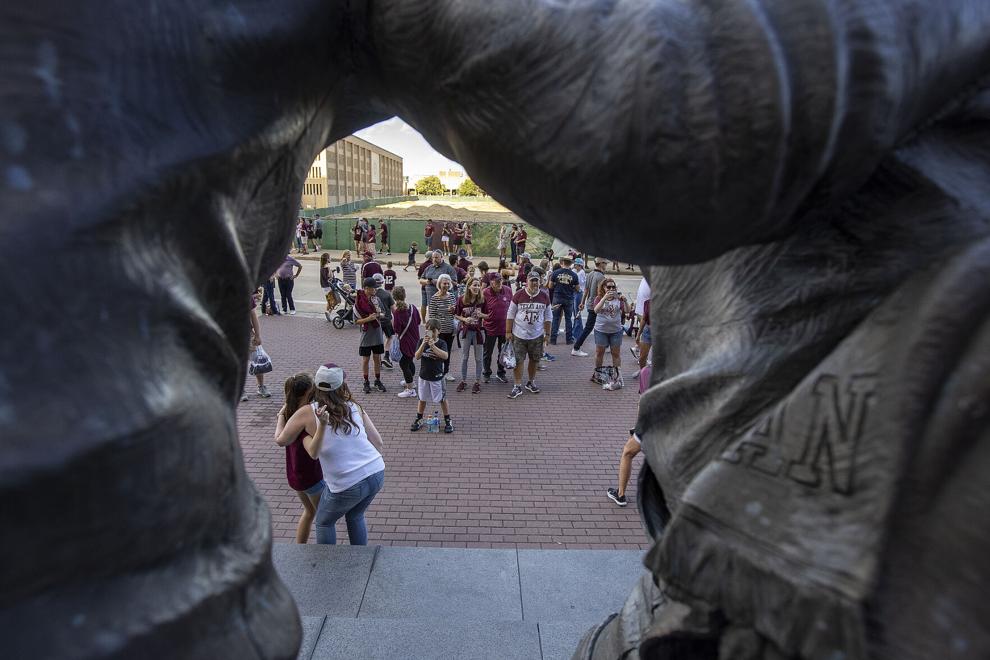 Texas A&M vs. South Carolina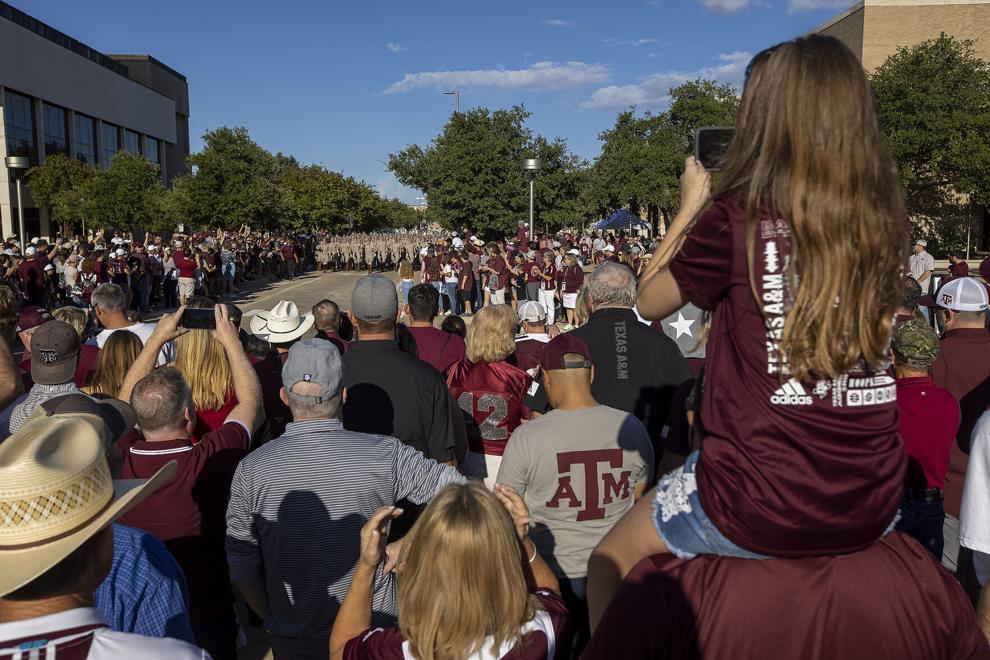 Texas A&M vs. South Carolina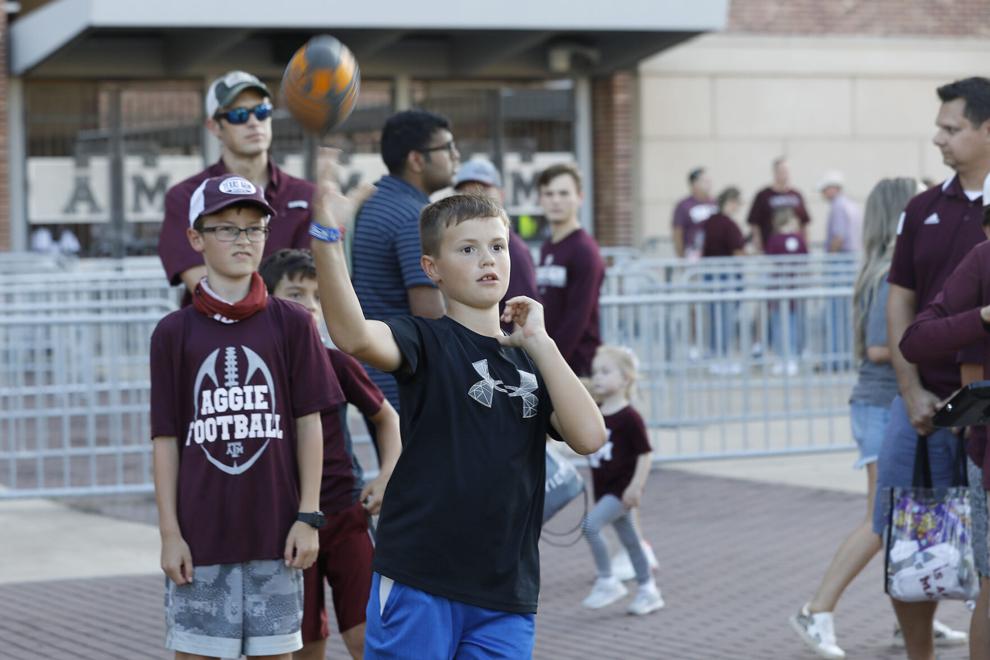 Texas A&M vs. South Carolina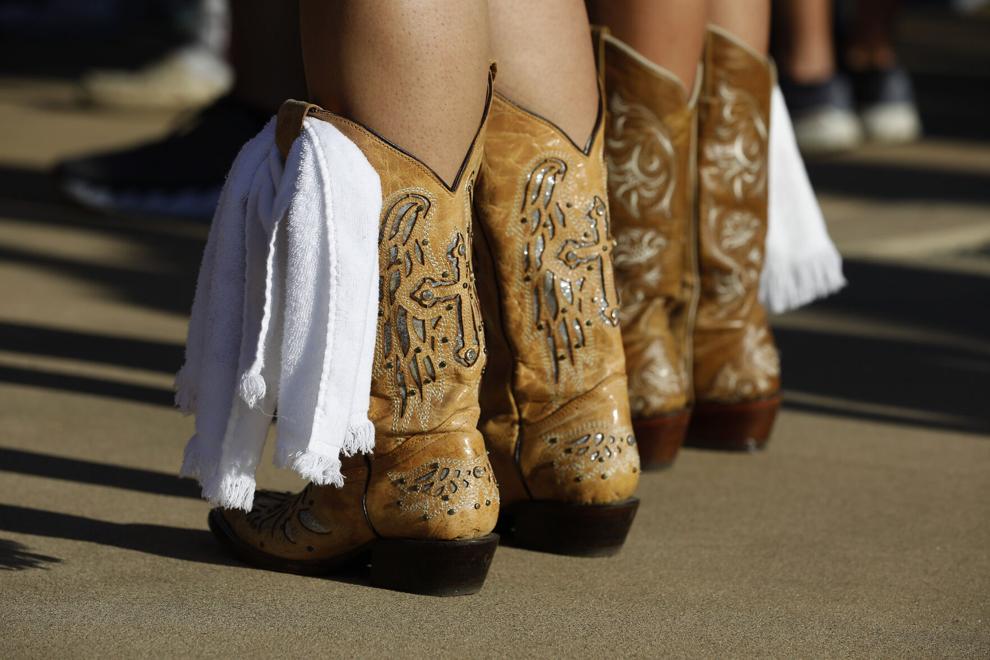 Texas A&M vs. South Carolina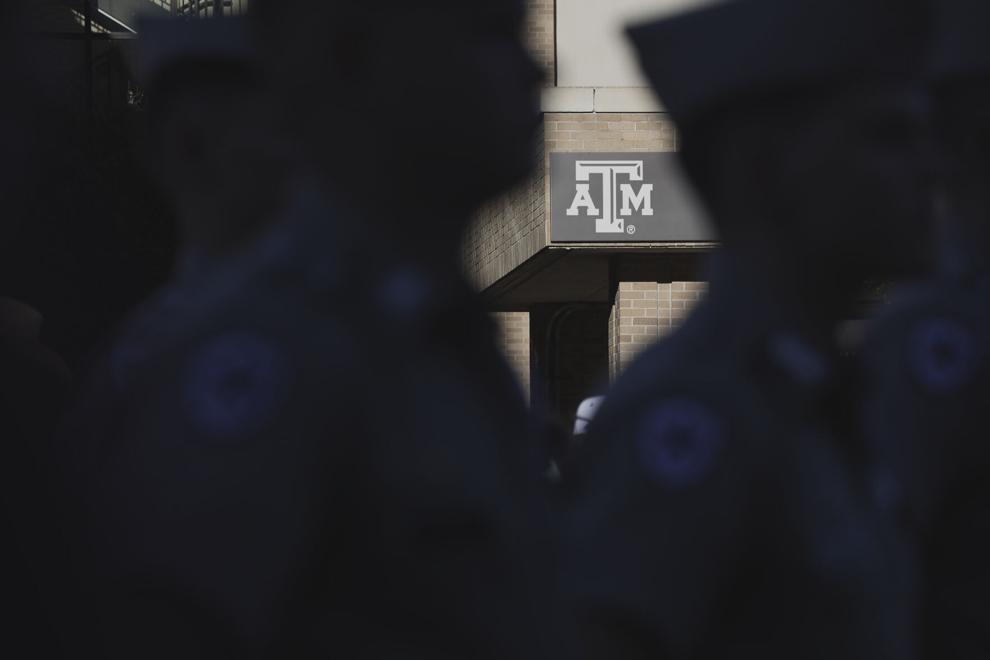 Texas A&M vs. South Carolina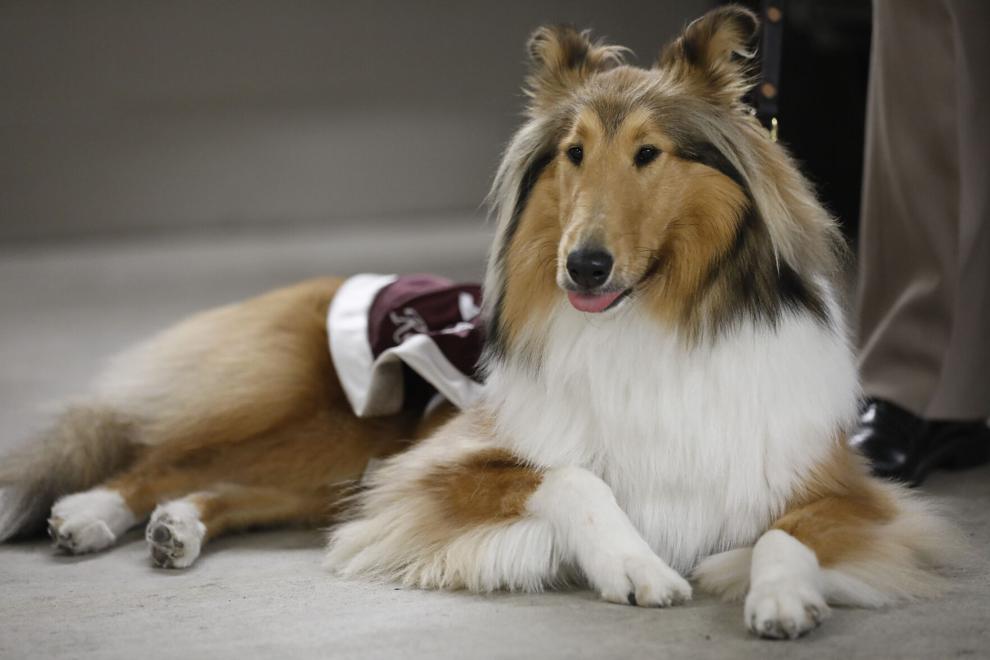 Texas A&M vs. South Carolina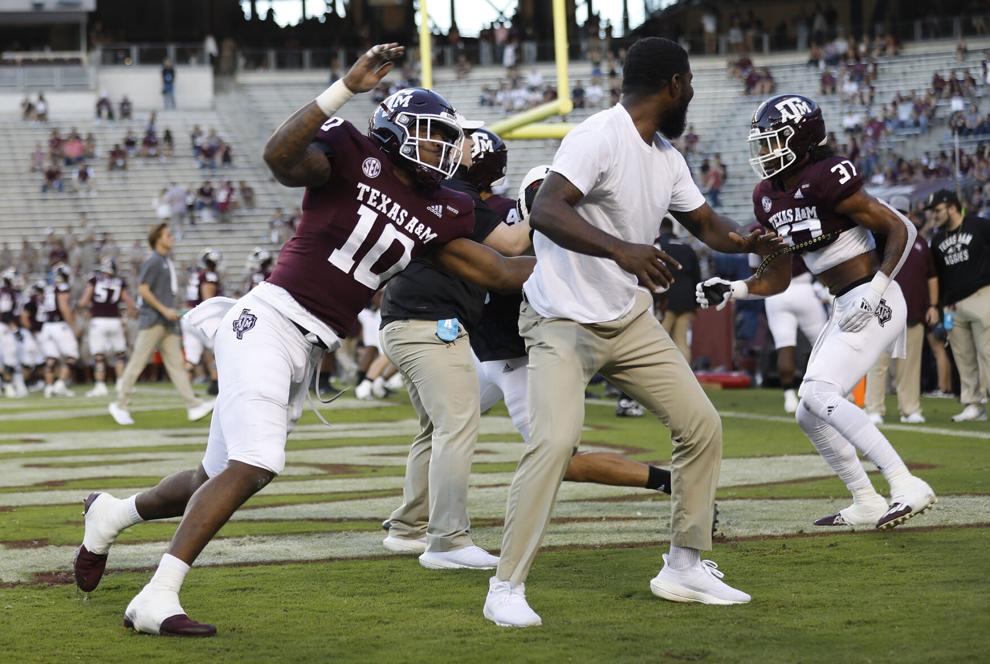 Texas A&M vs. South Carolina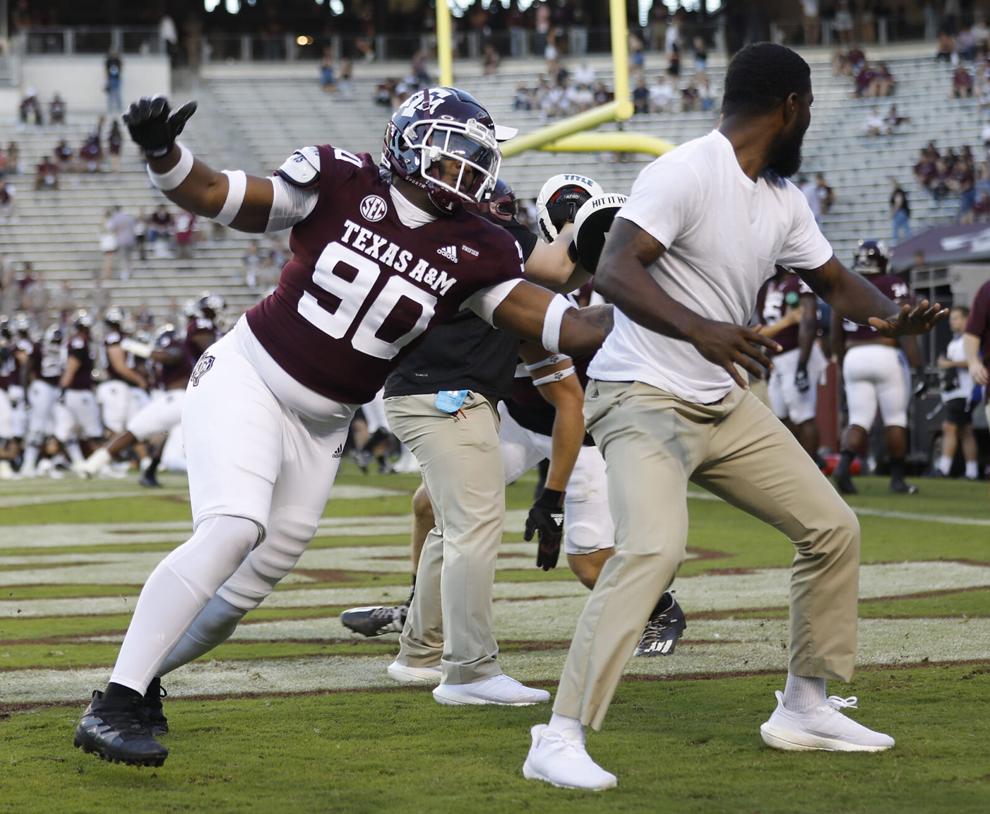 Texas A&M vs. South Carolina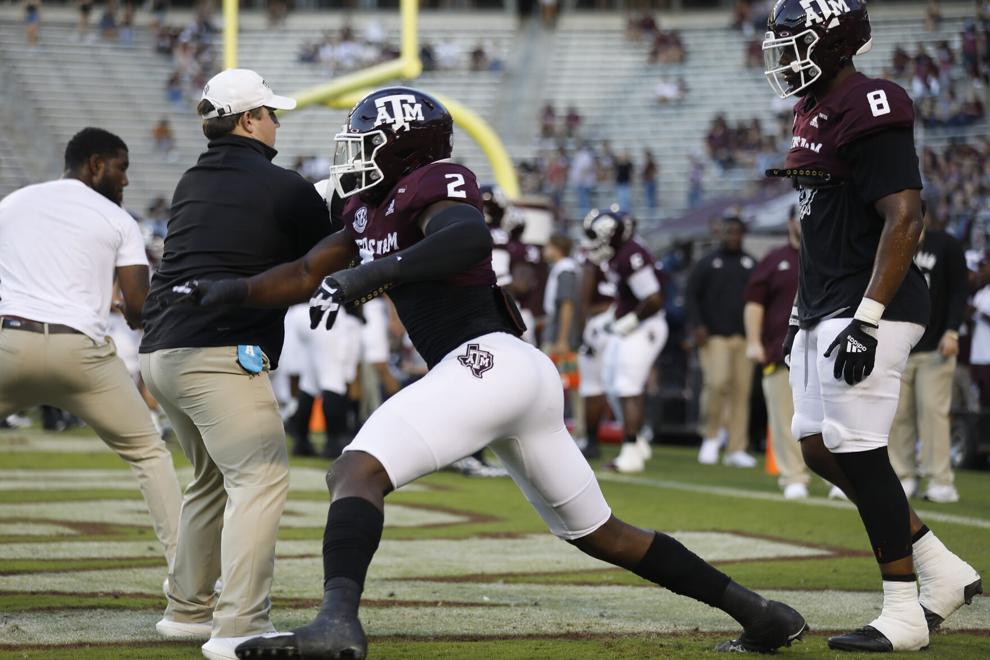 Texas A&M vs. South Carolina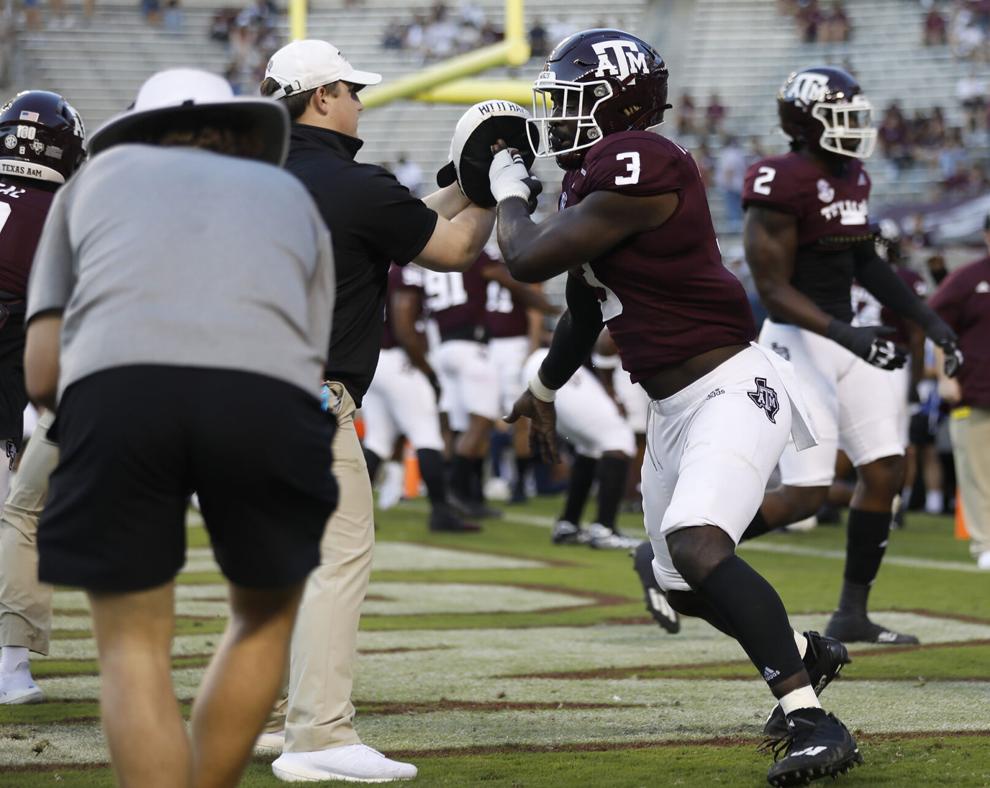 Texas A&M vs. South Carolina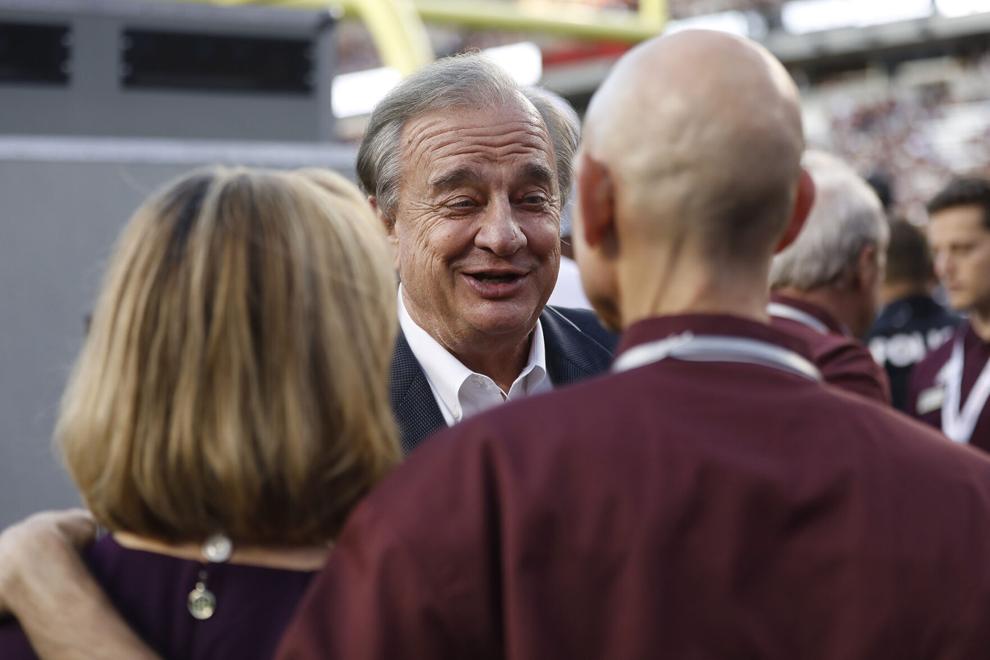 Texas A&M vs. South Carolina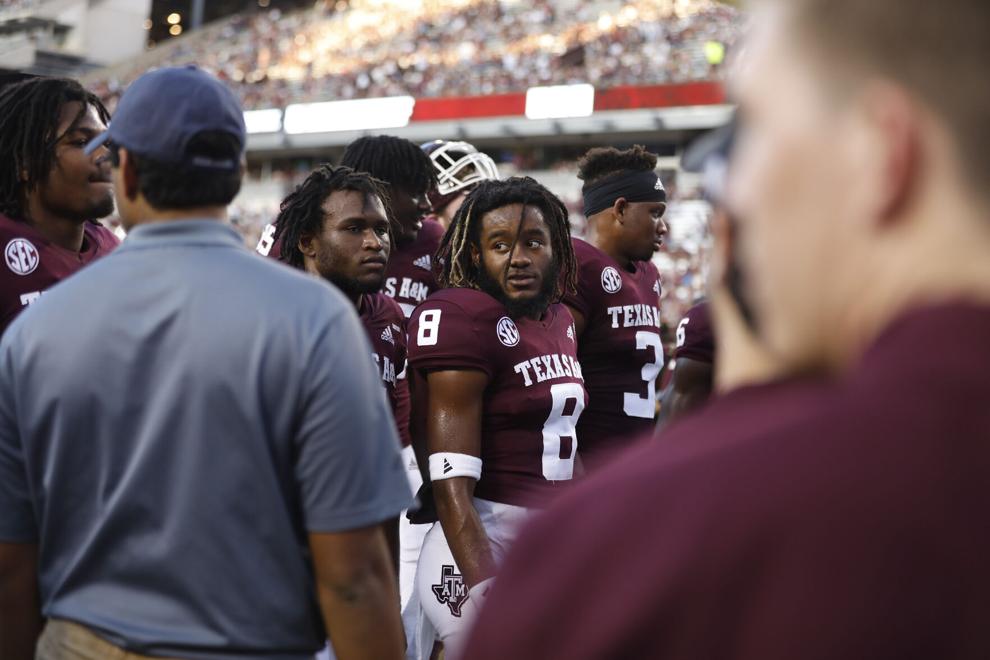 Texas A&M vs. South Carolina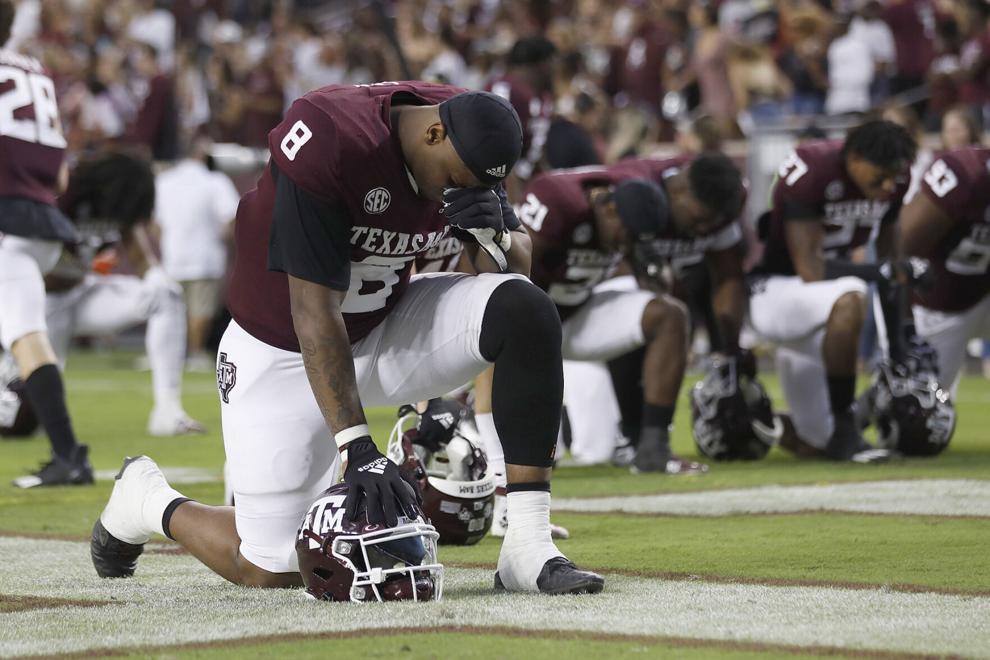 Texas A&M vs. South Carolina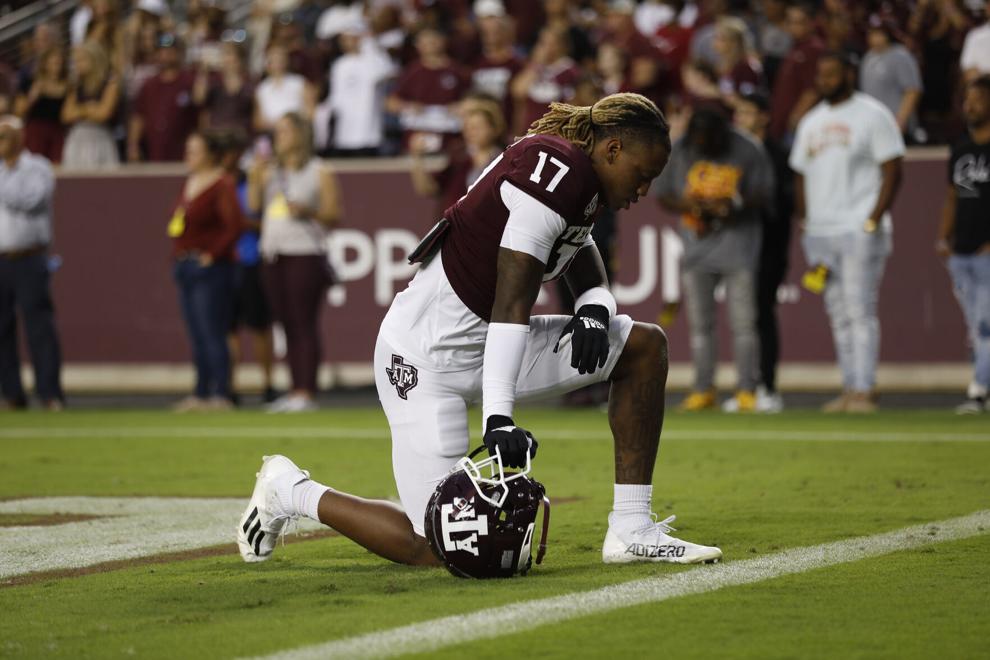 Texas A&M vs. South Carolina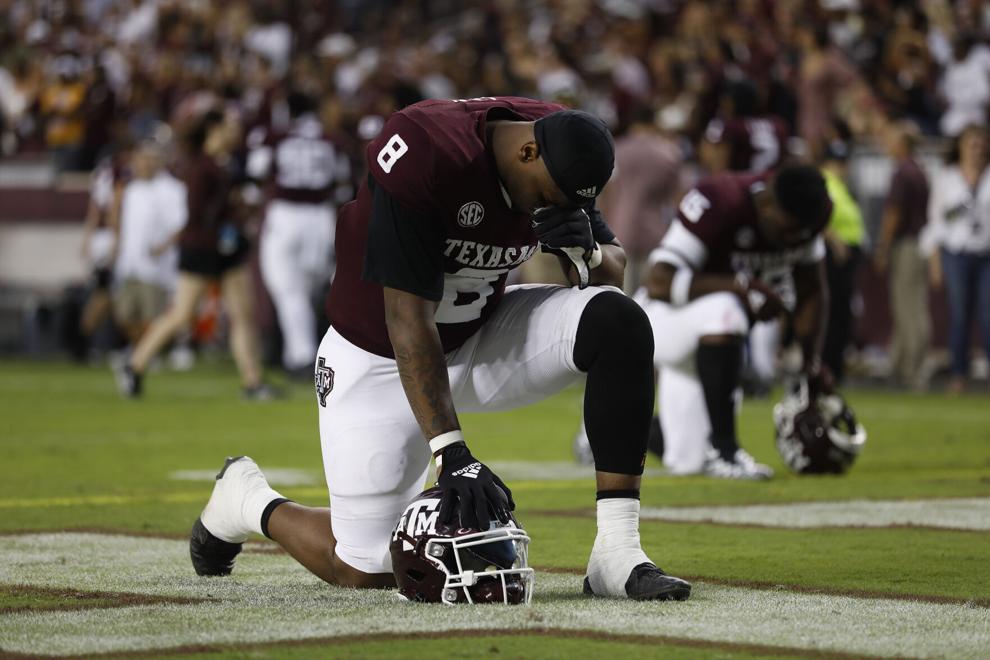 Texas A&M vs. South Carolina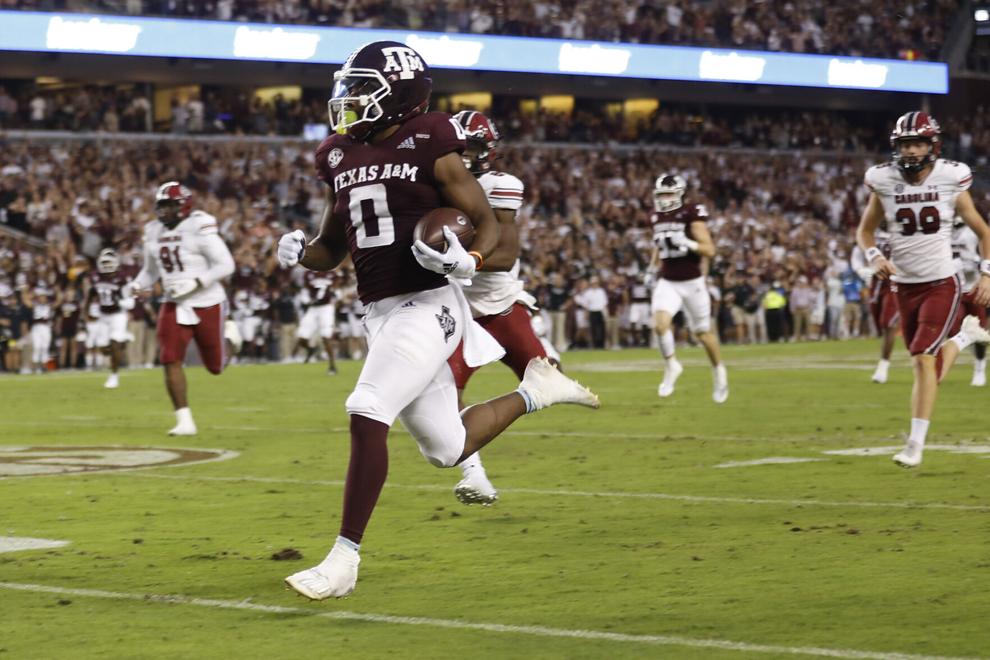 Texas A&M vs. South Carolina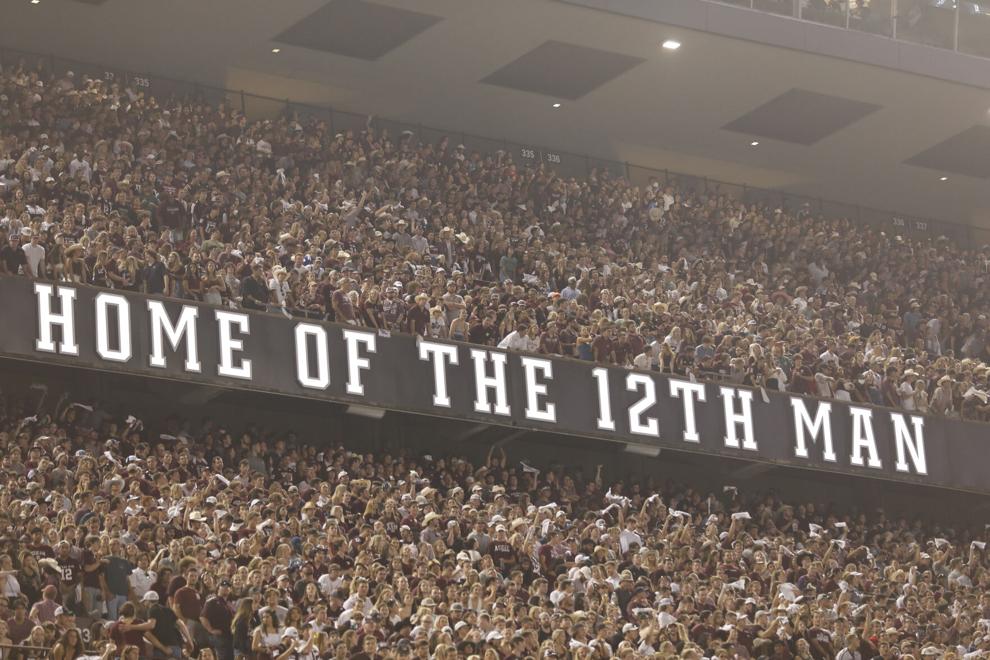 Texas A&M vs. South Carolina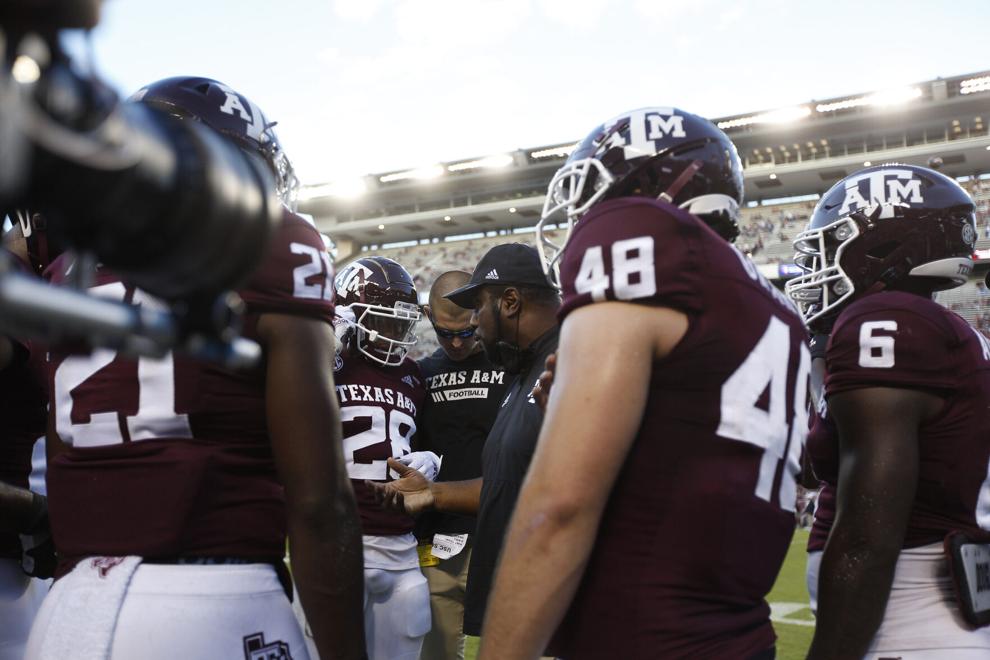 Texas A&M vs. South Carolina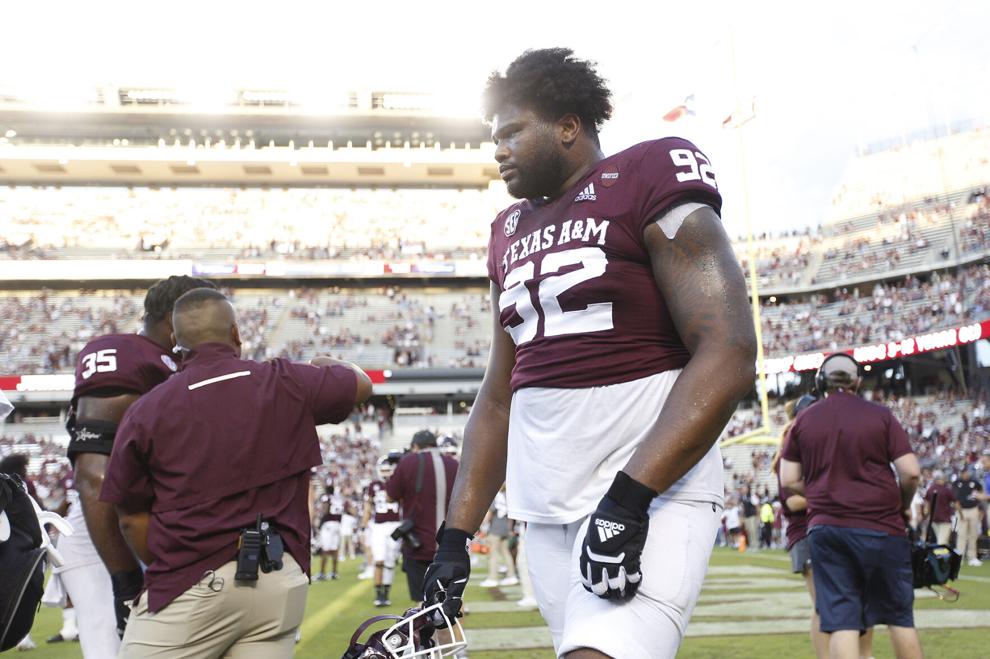 Texas A&M vs. South Carolina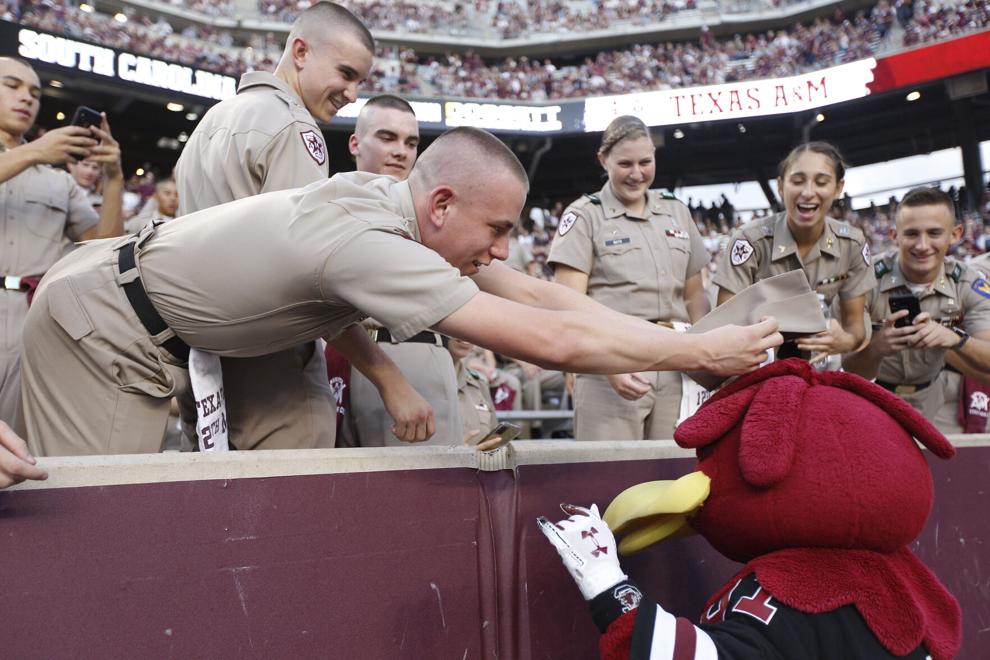 Texas A&M vs. South Carolina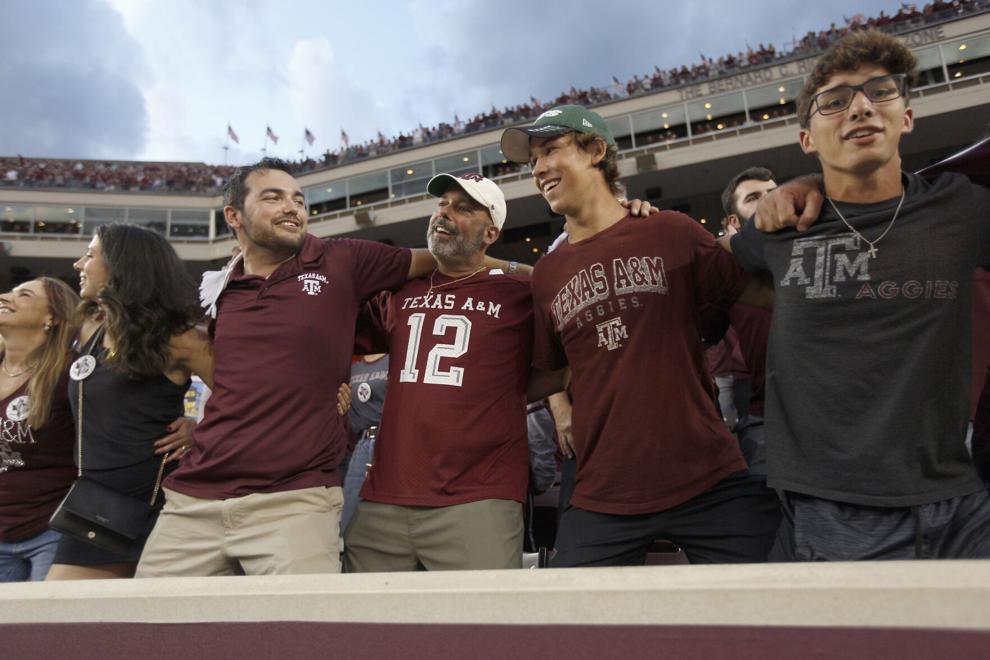 Texas A&M vs. South Carolina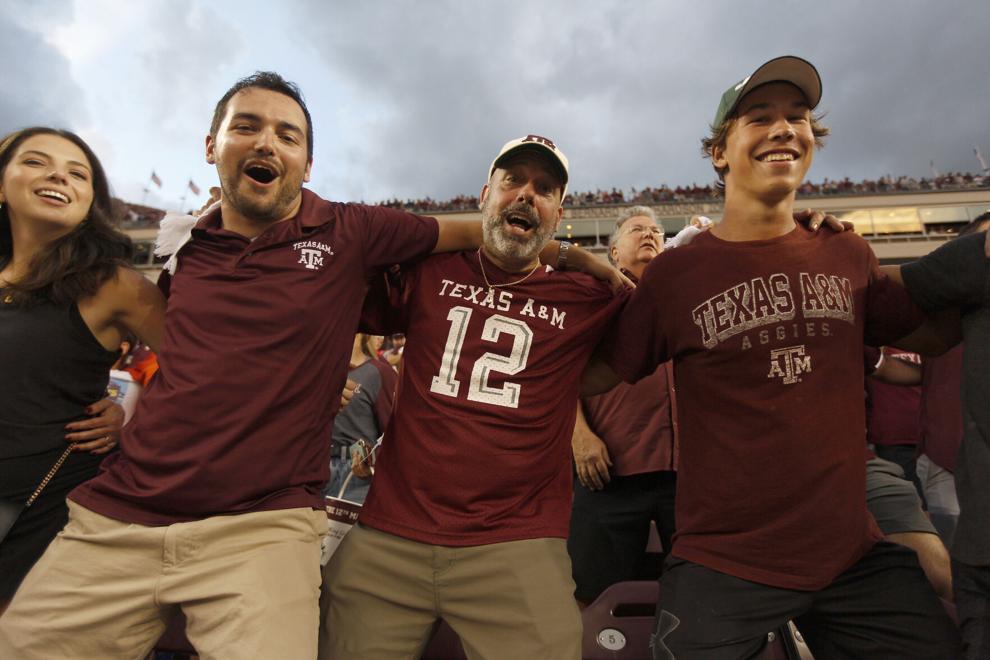 Texas A&M vs. South Carolina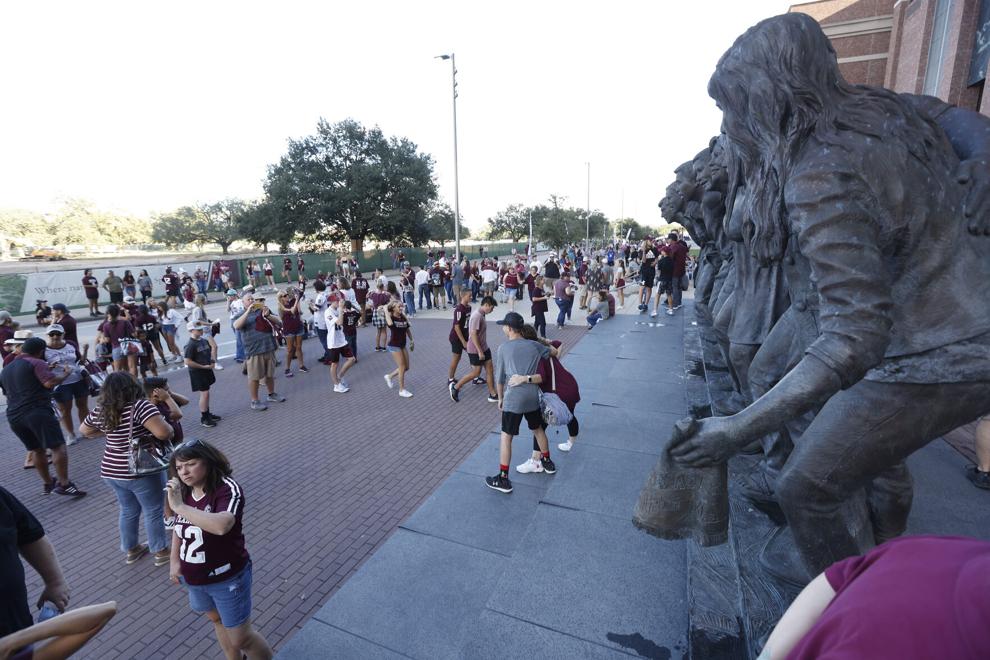 Texas A&M vs. South Carolina
Texas A&M vs. South Carolina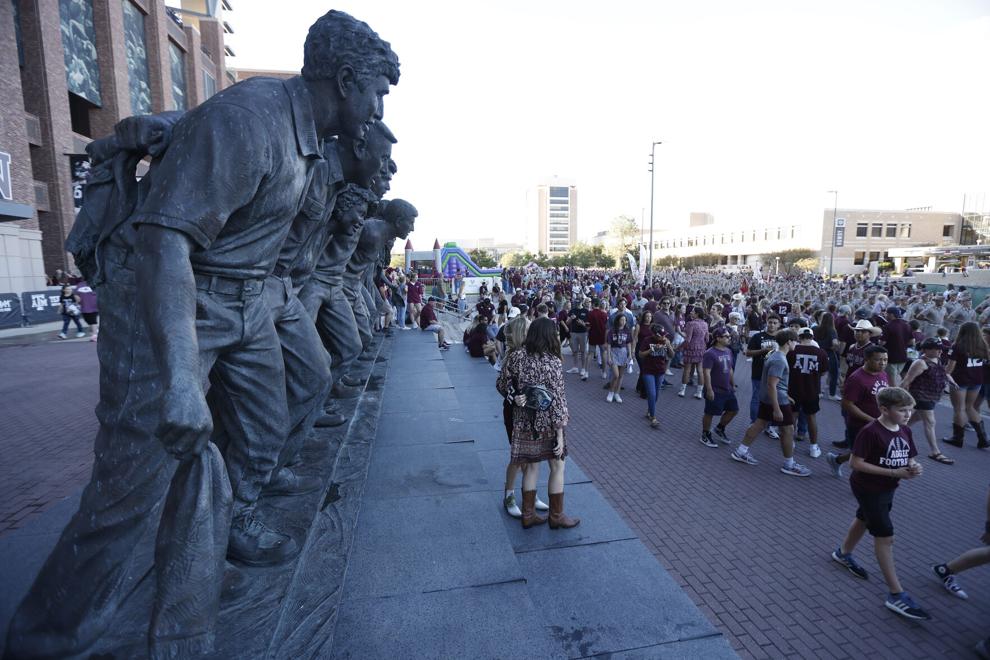 Texas A&M vs. South Carolina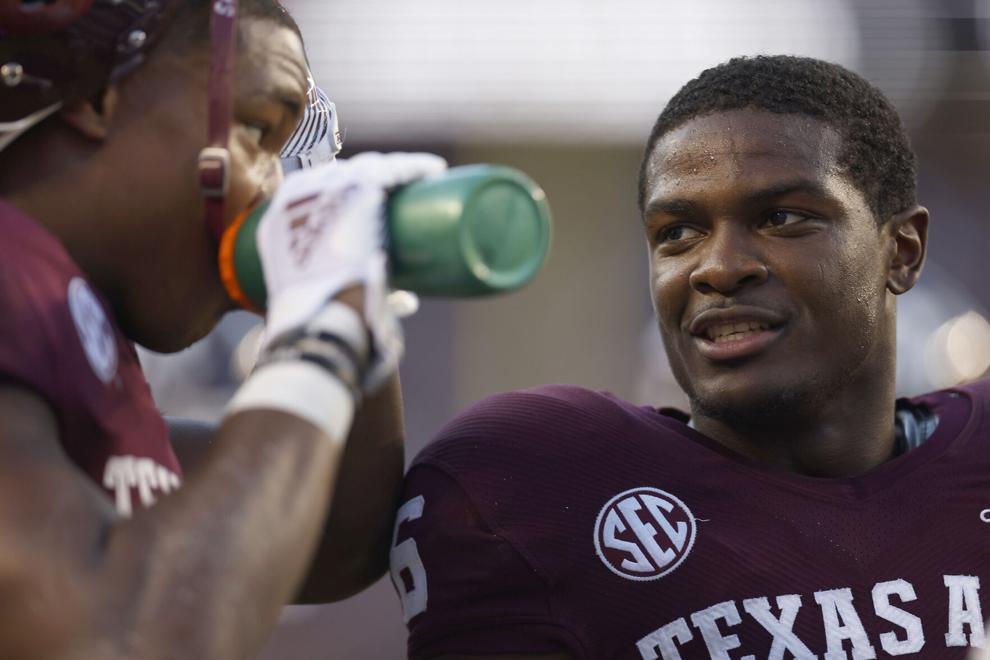 Texas A&M vs. South Carolina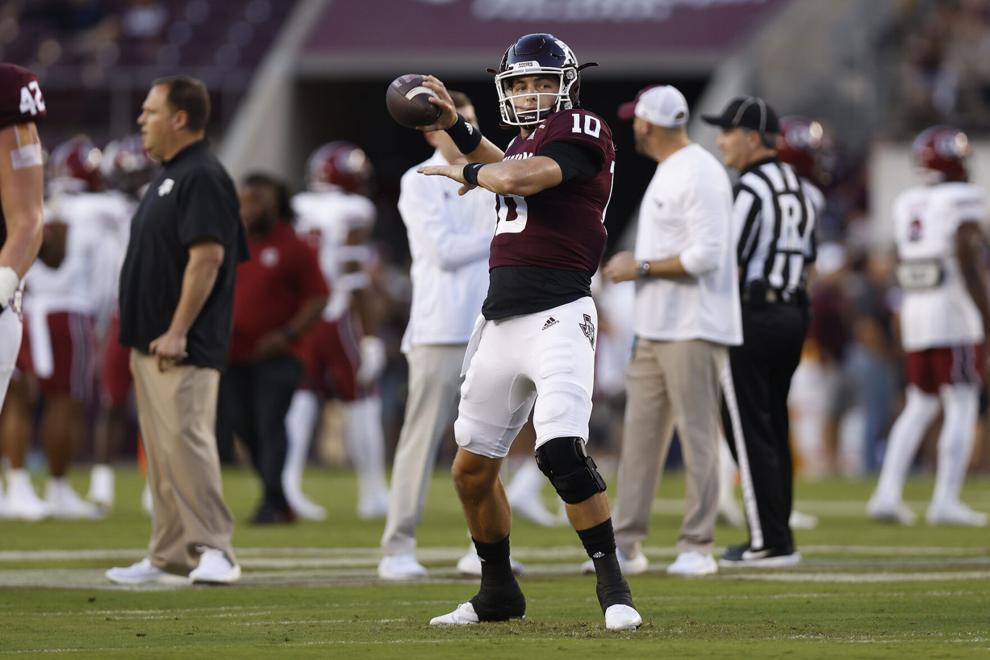 Texas A&M vs. South Carolina
Texas A&M vs. South Carolina
Texas A&M vs. South Carolina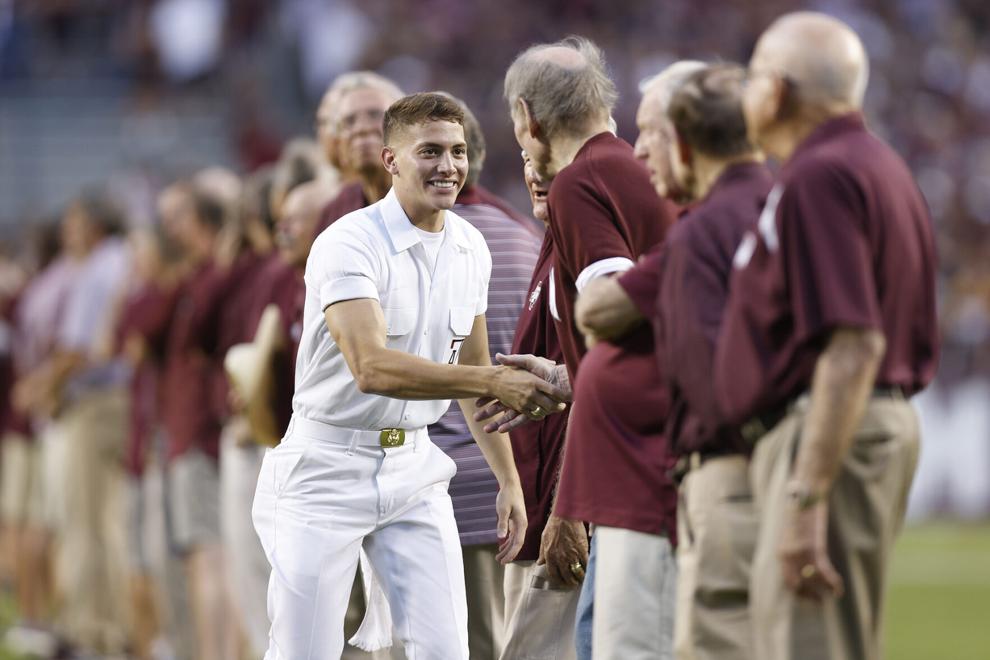 Texas A&M vs. South Carolina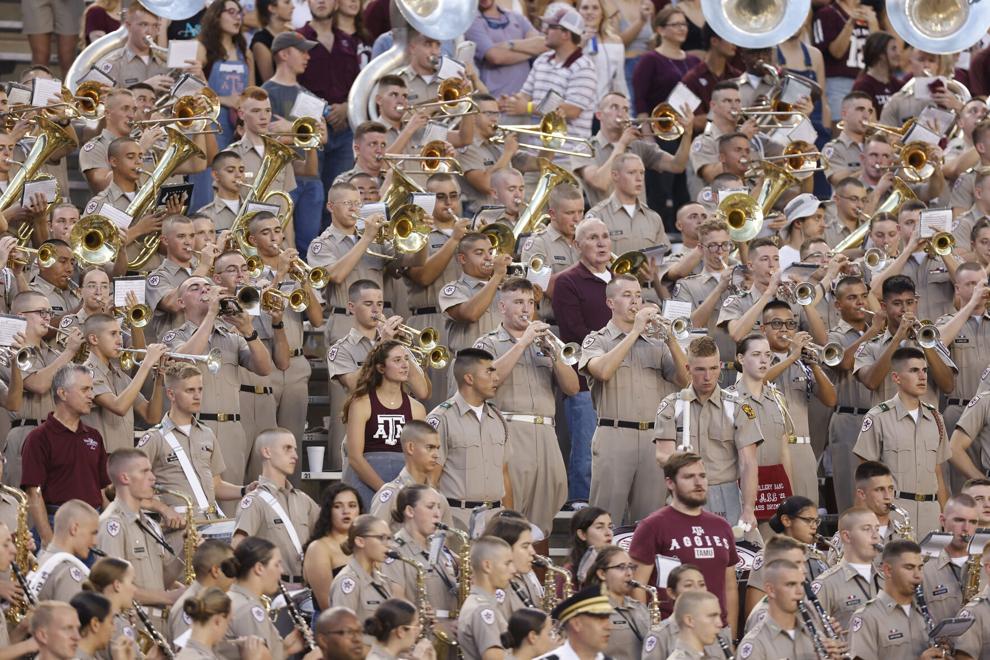 Texas A&M vs. South Carolina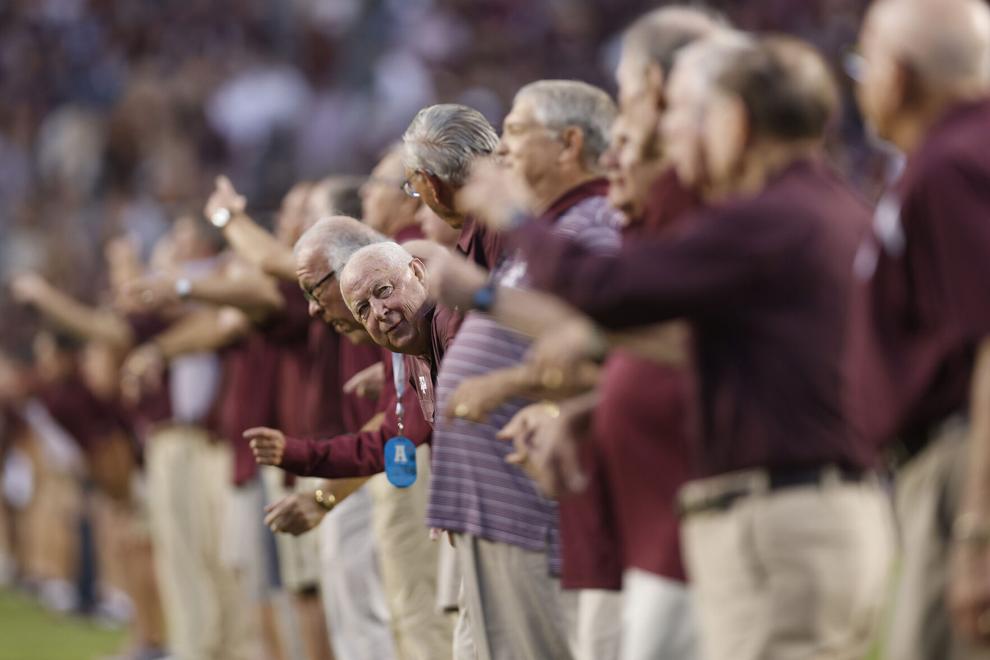 Texas A&M vs. South Carolina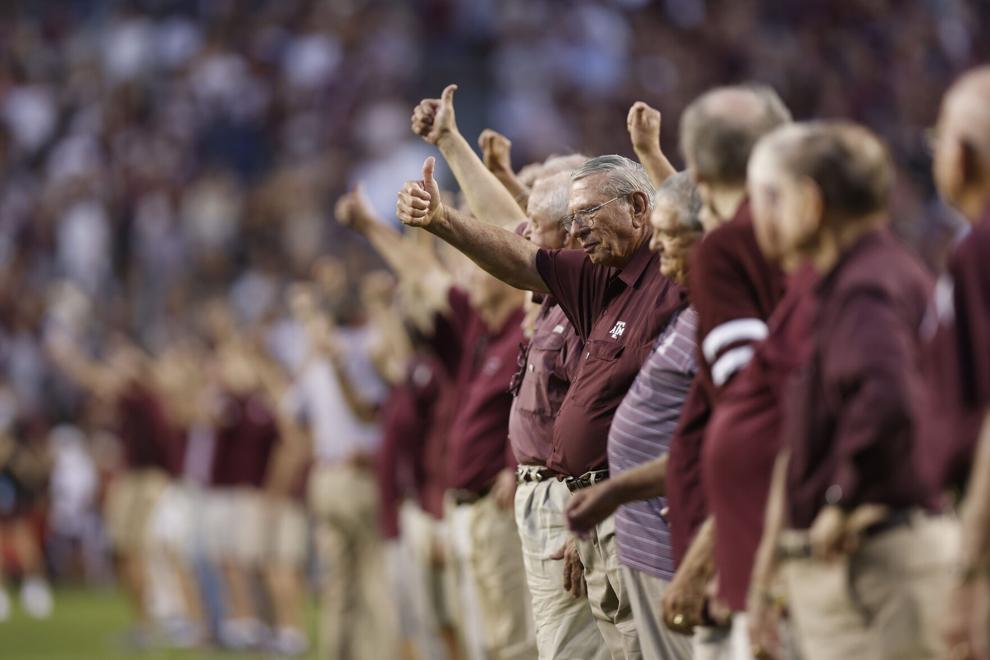 Texas A&M vs. South Carolina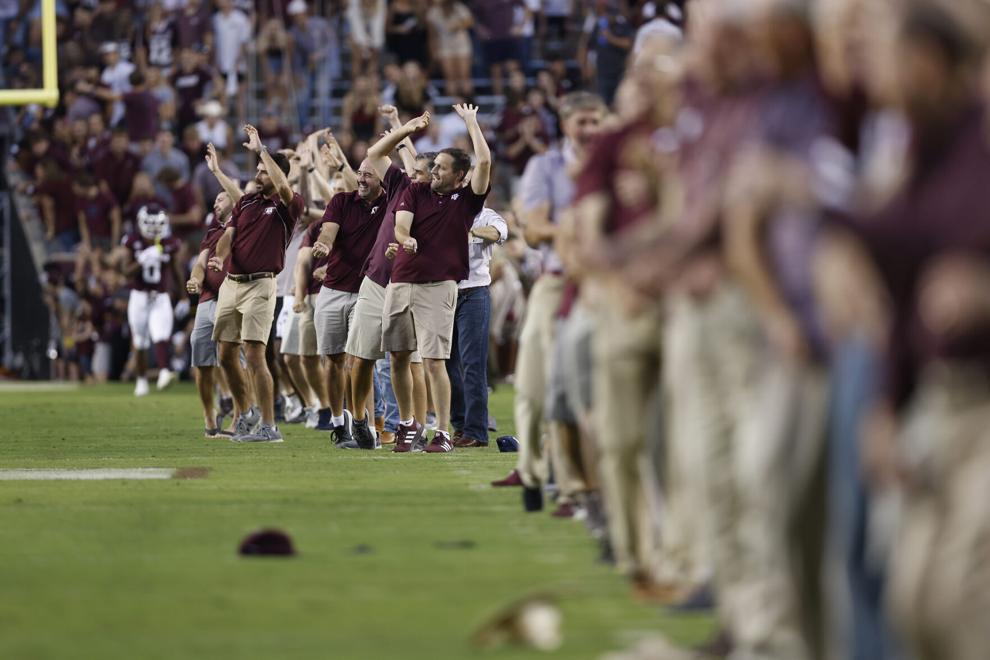 Texas A&M vs. South Carolina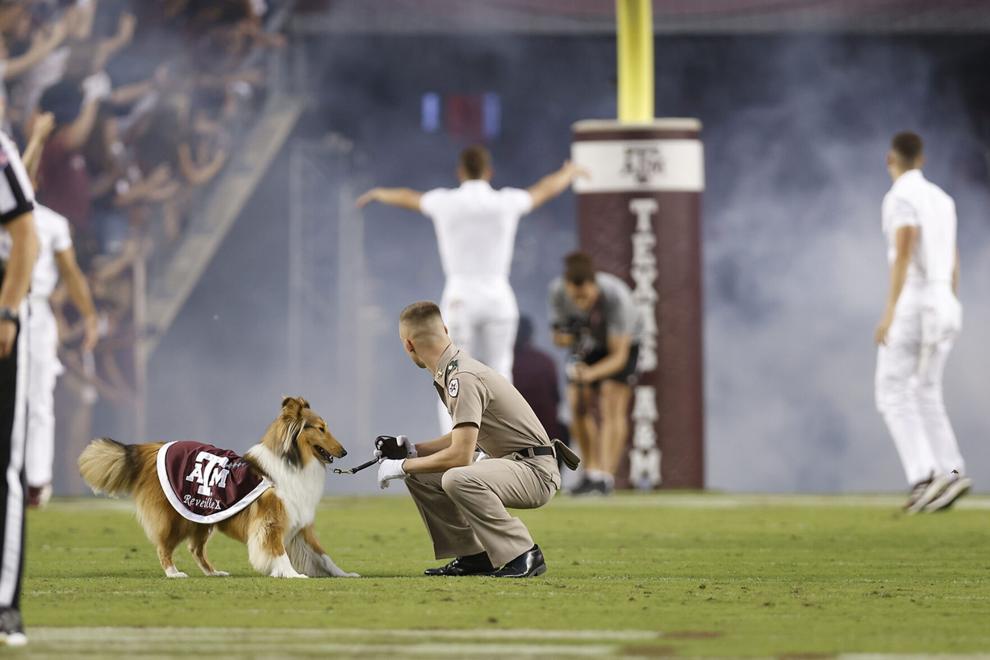 Texas A&M vs. South Carolina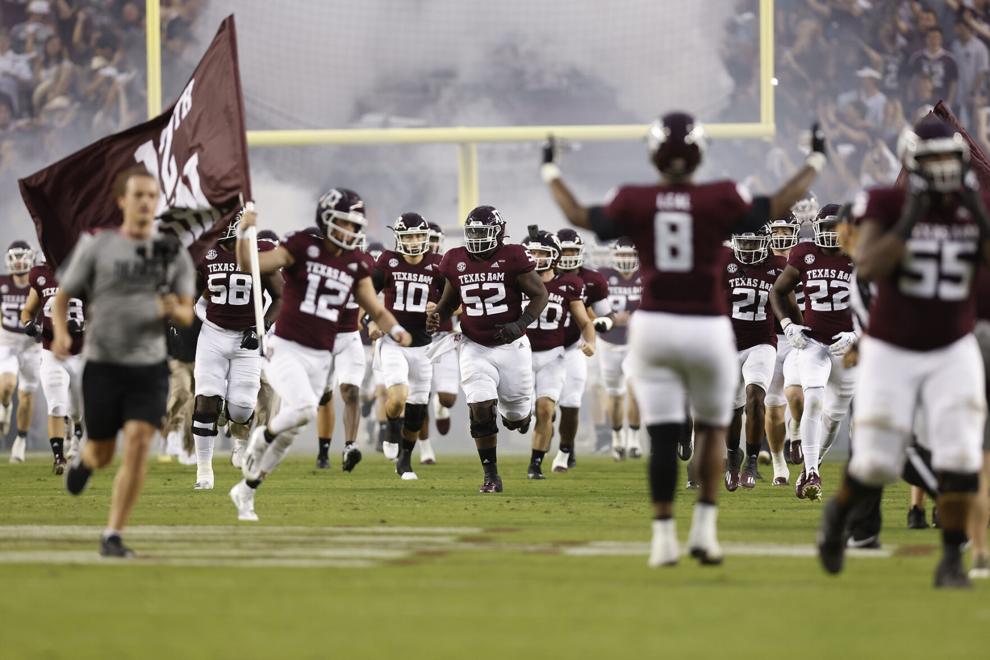 Texas A&M vs. South Carolina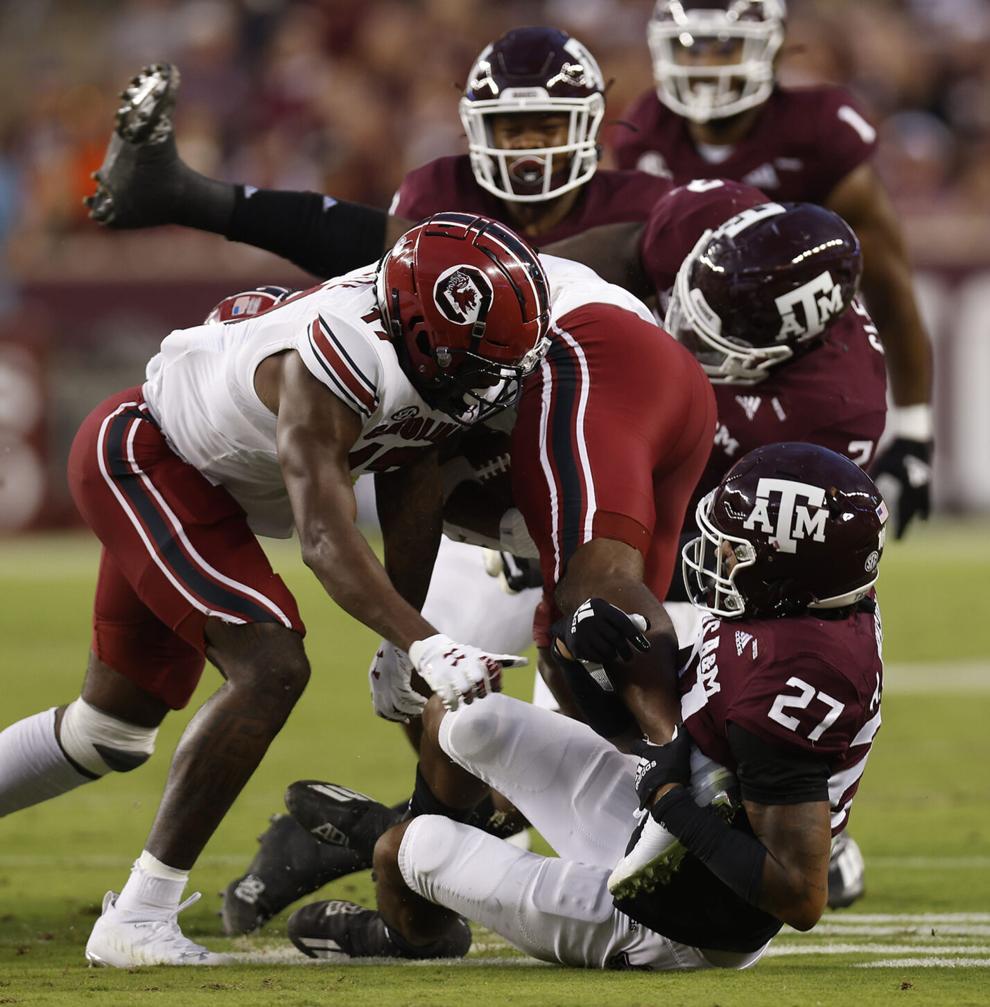 Texas A&M vs. South Carolina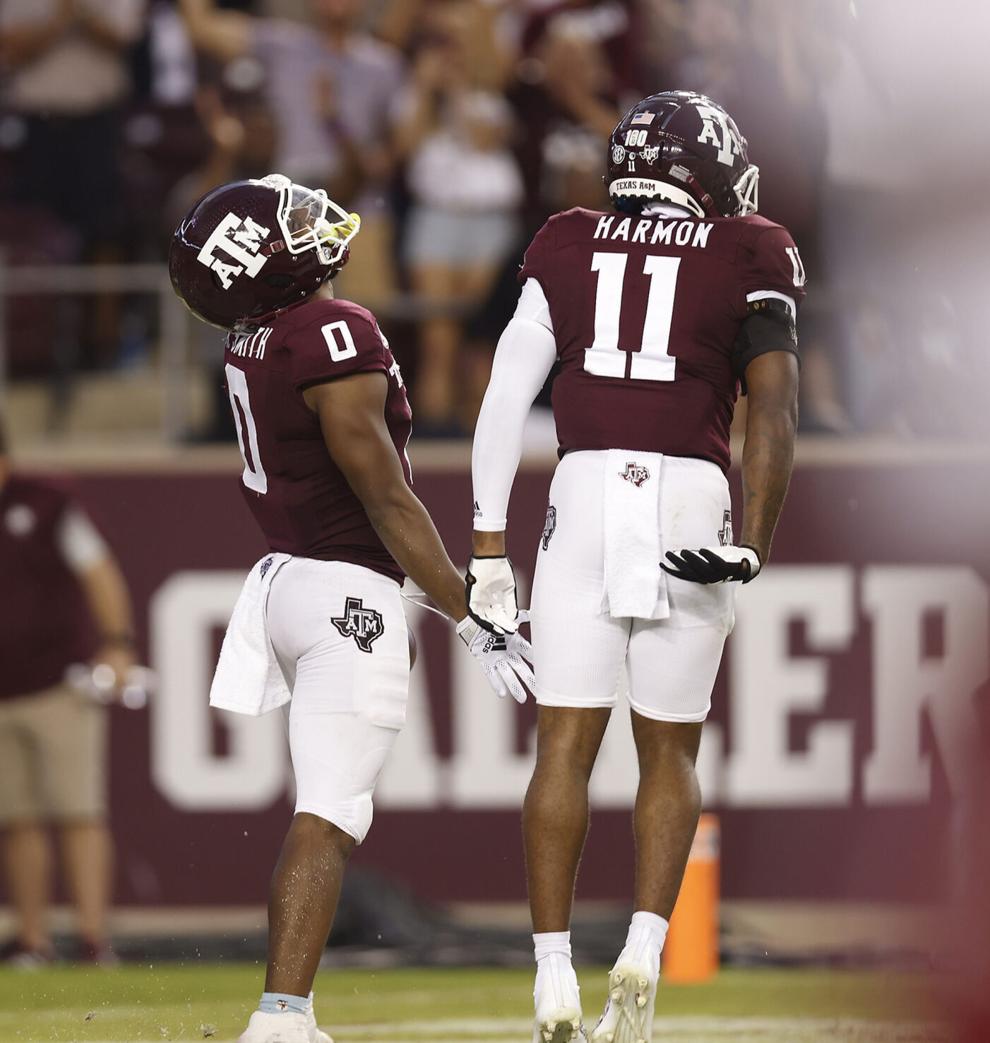 Texas A&M vs. South Carolina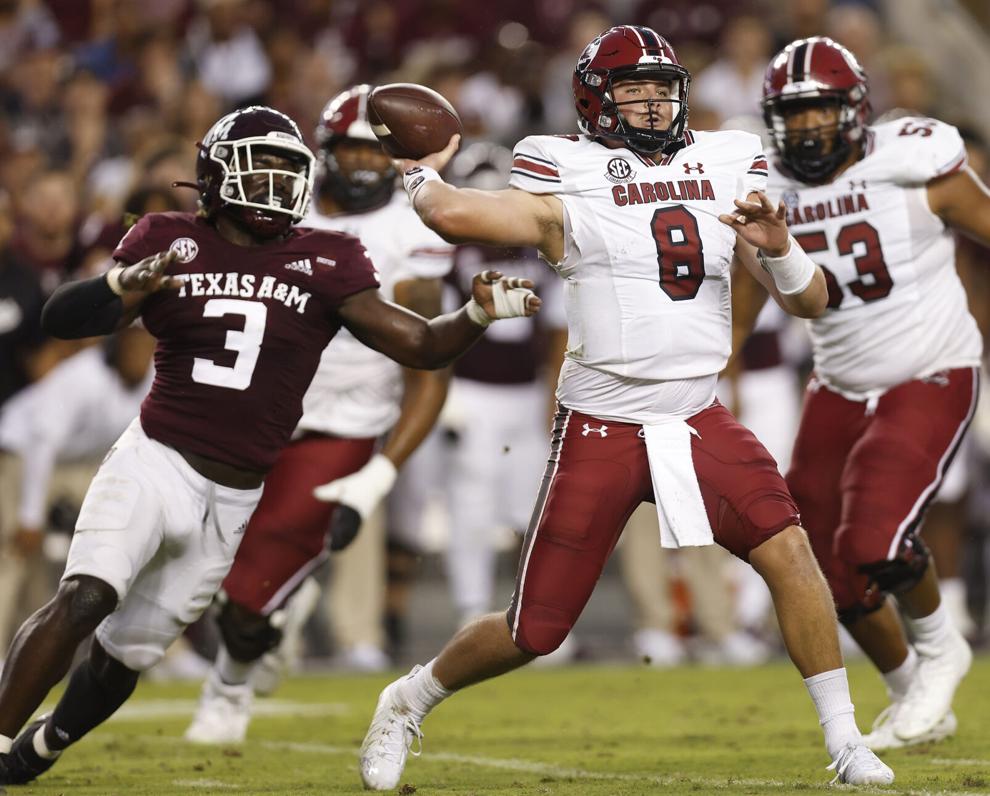 Texas A&M vs. South Carolina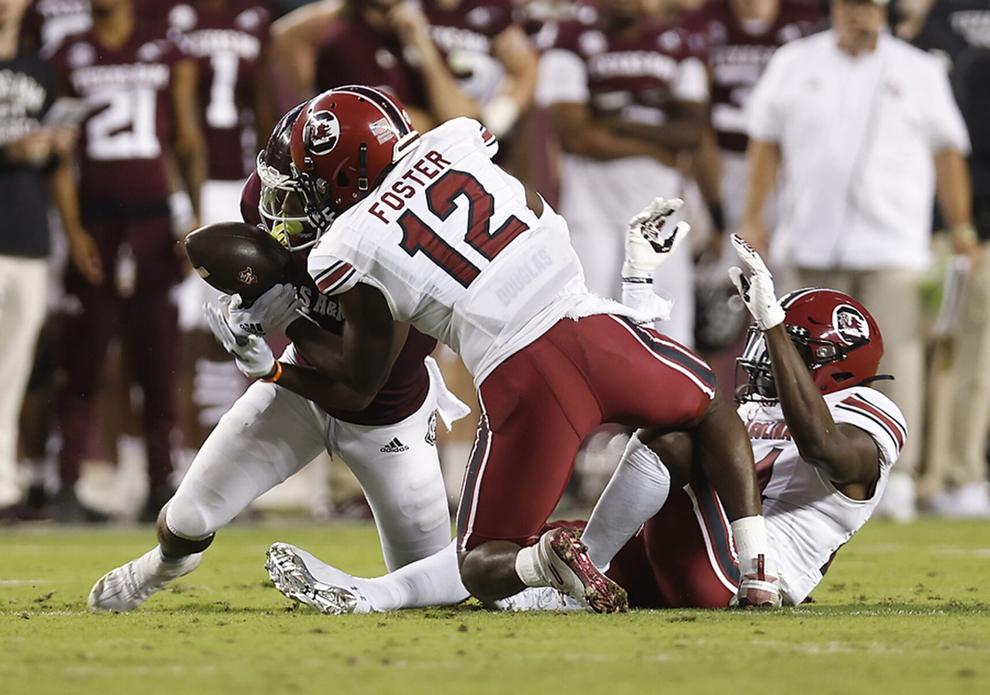 Texas A&M vs. South Carolina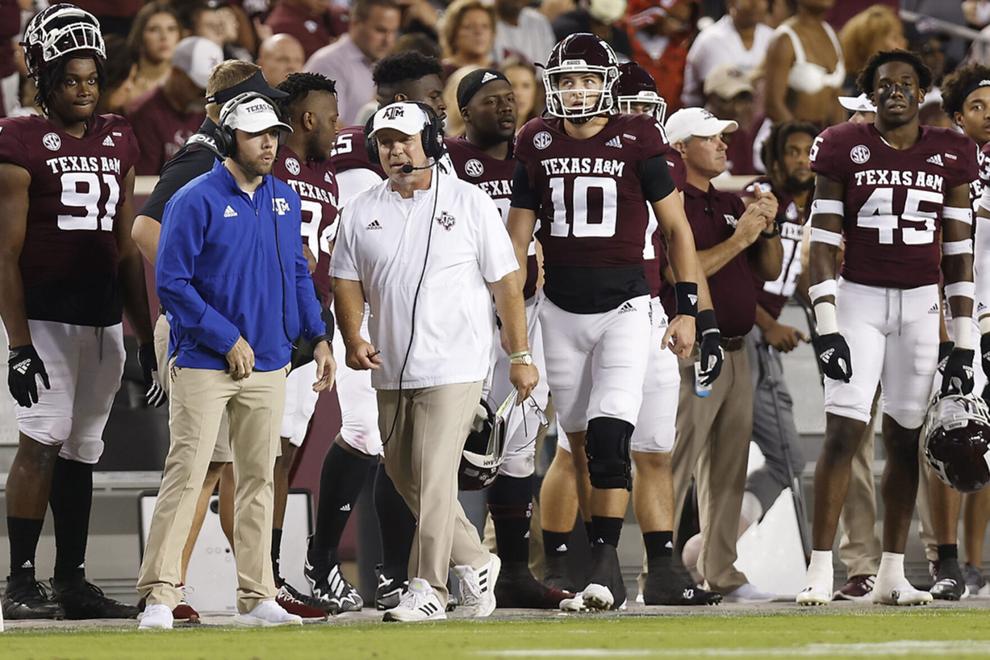 Texas A&M vs. South Carolina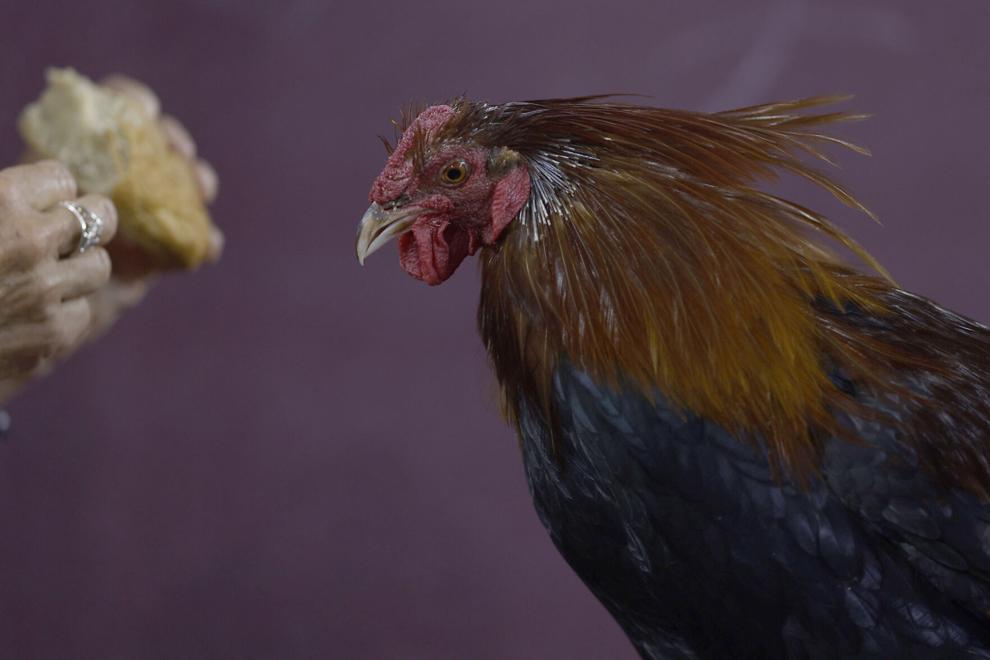 Texas A&M vs. South Carolina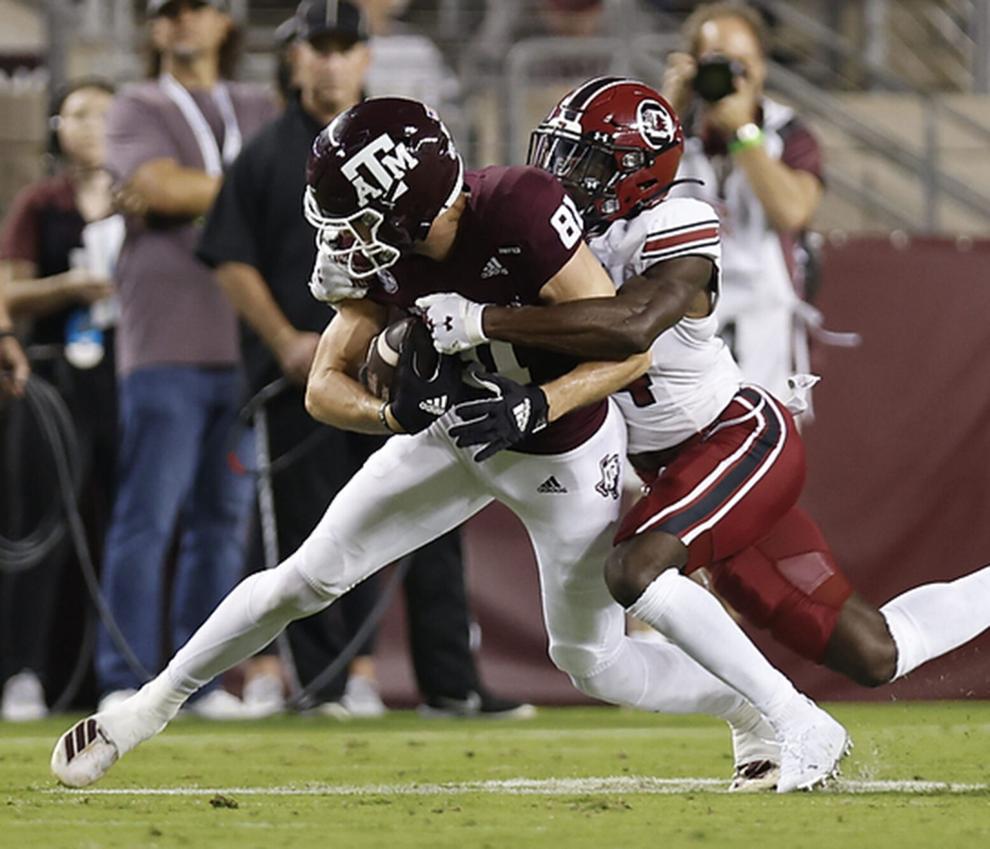 Texas A&M vs. South Carolina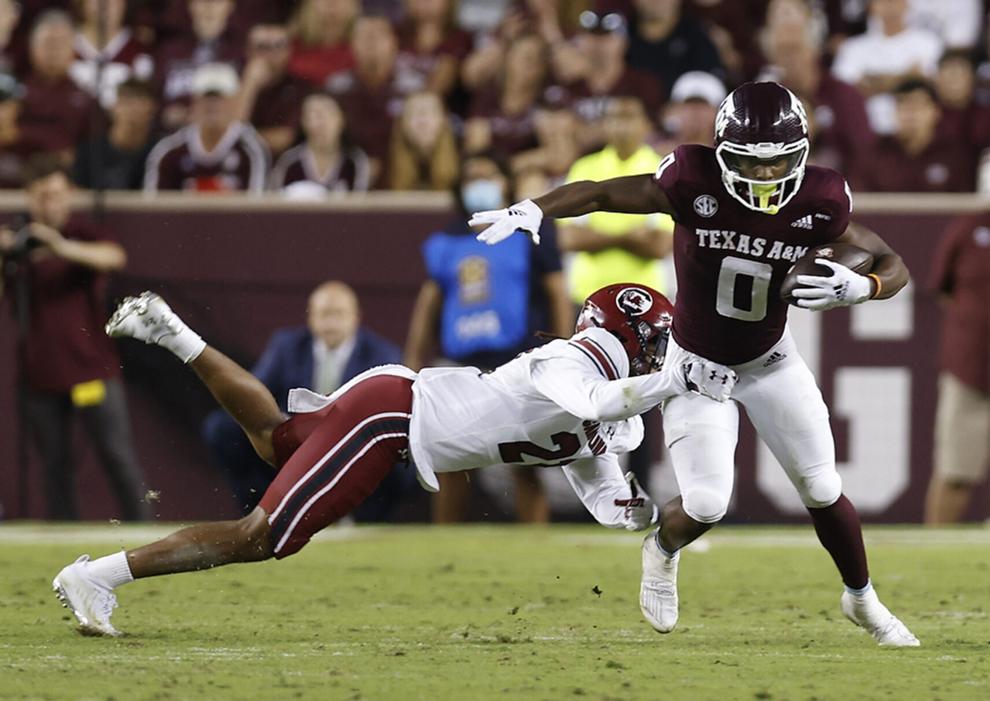 Texas A&M vs. South Carolina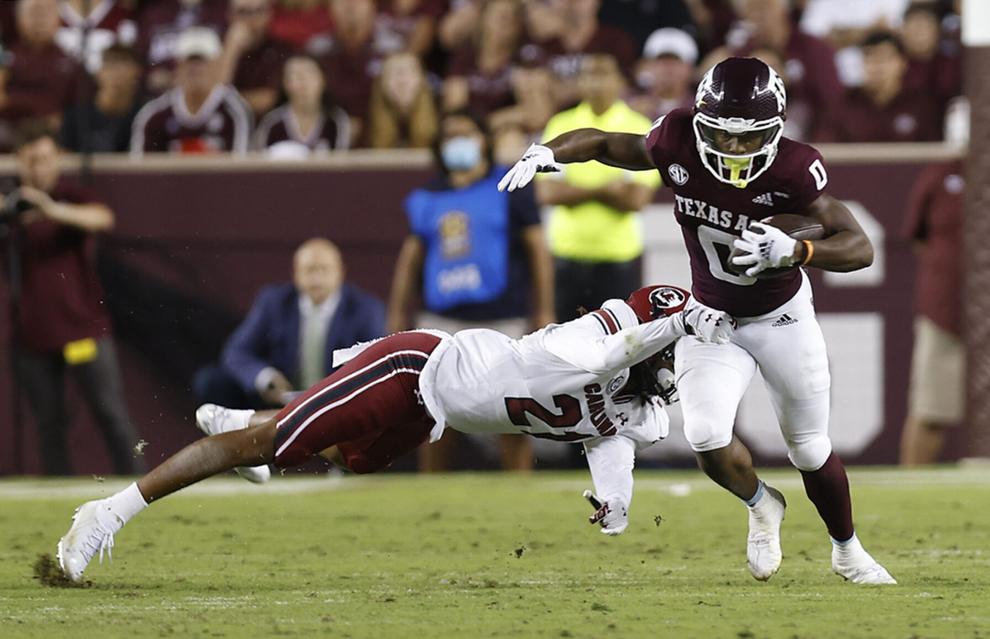 Texas A&M vs. South Carolina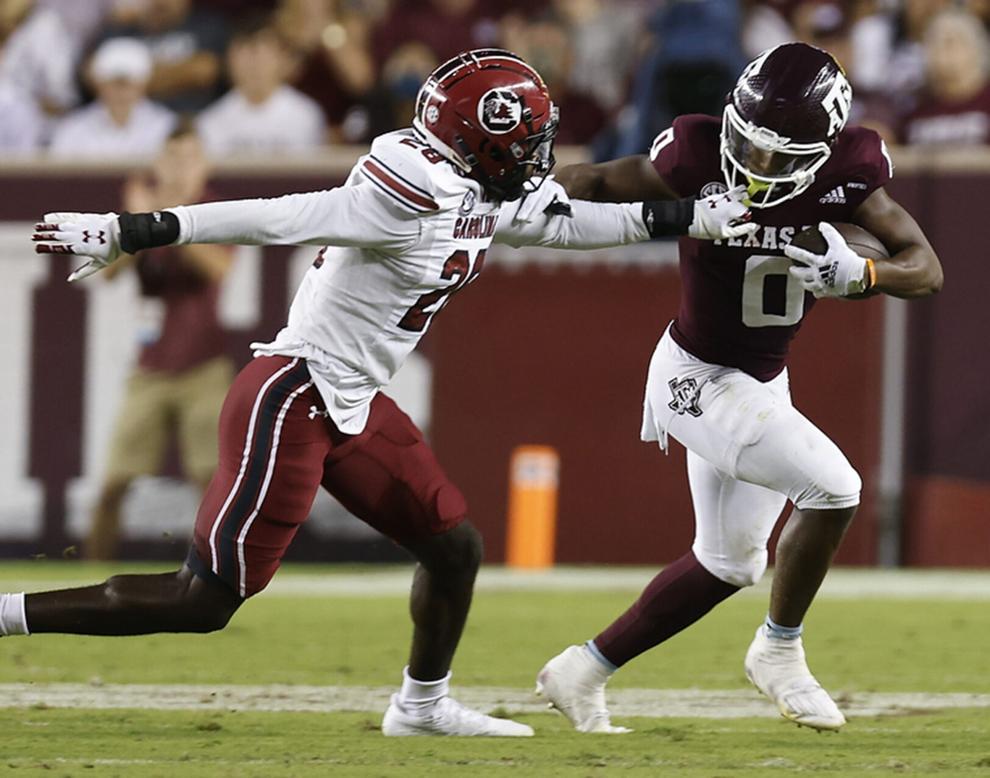 Texas A&M vs. South Carolina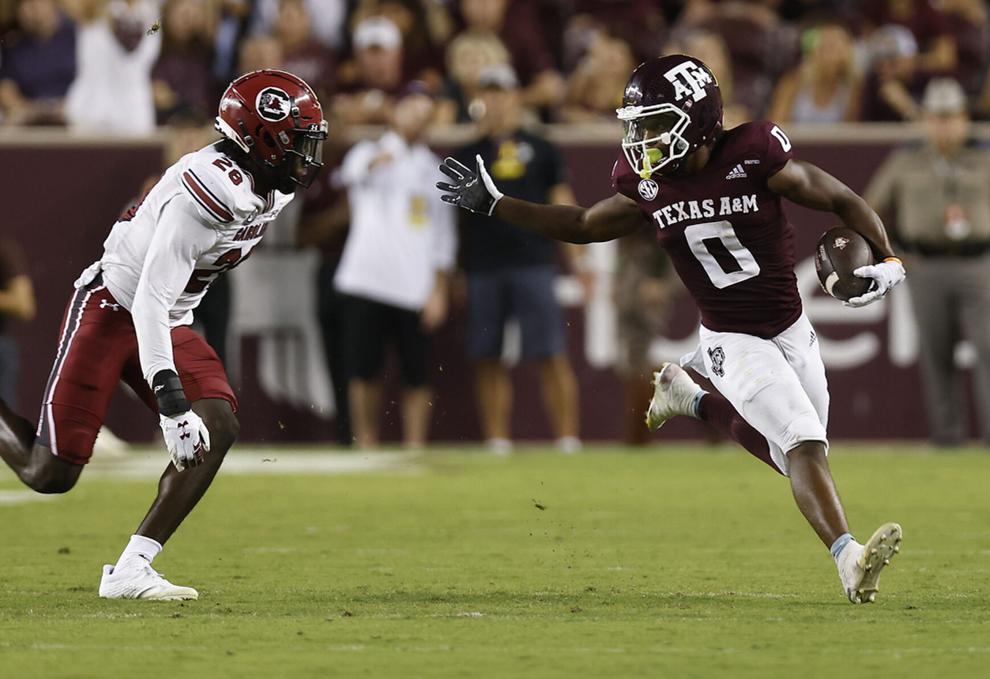 Texas A&M vs. South Carolina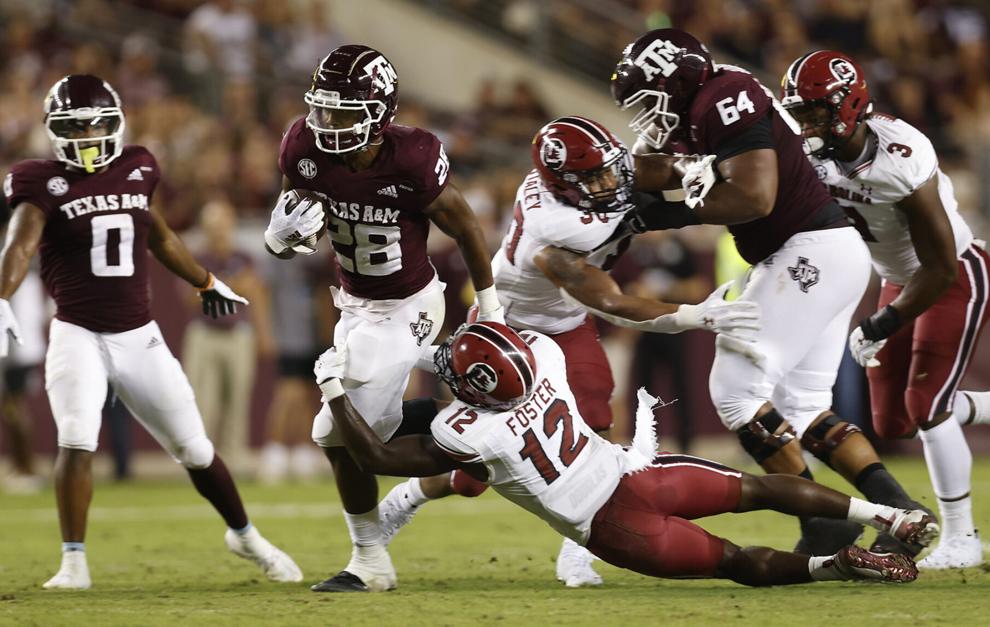 Texas A&M vs. South Carolina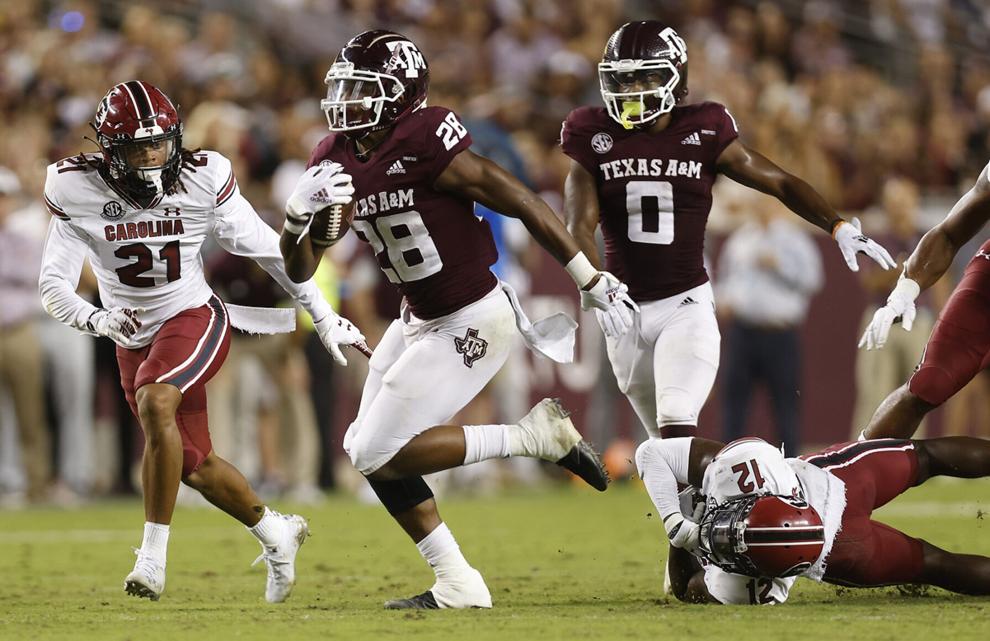 Texas A&M vs. South Carolina
Texas A&M vs. South Carolina
Texas A&M vs. South Carolina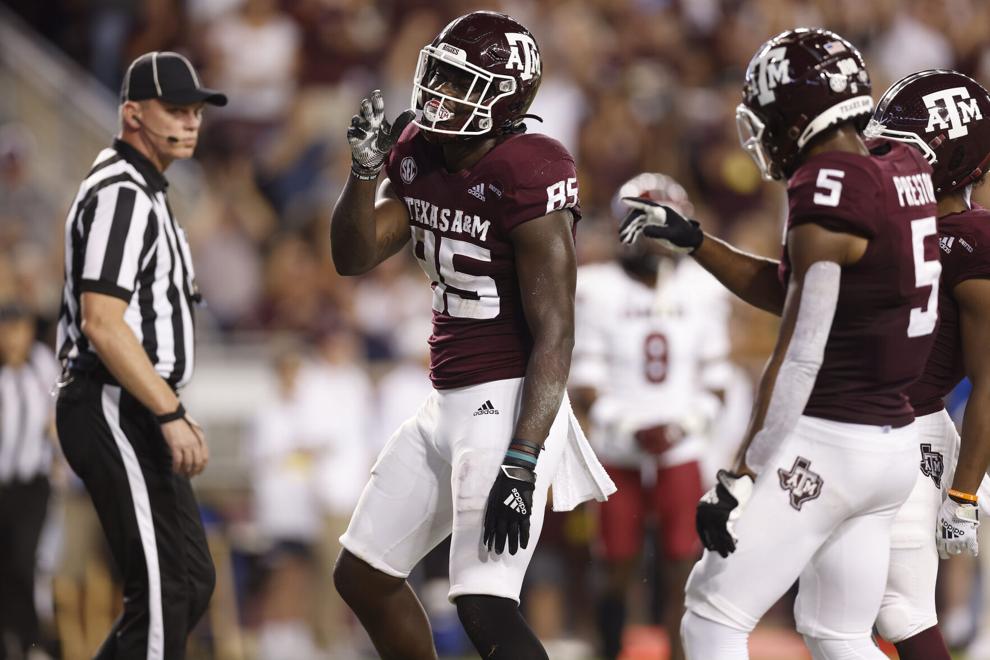 Texas A&M vs. South Carolina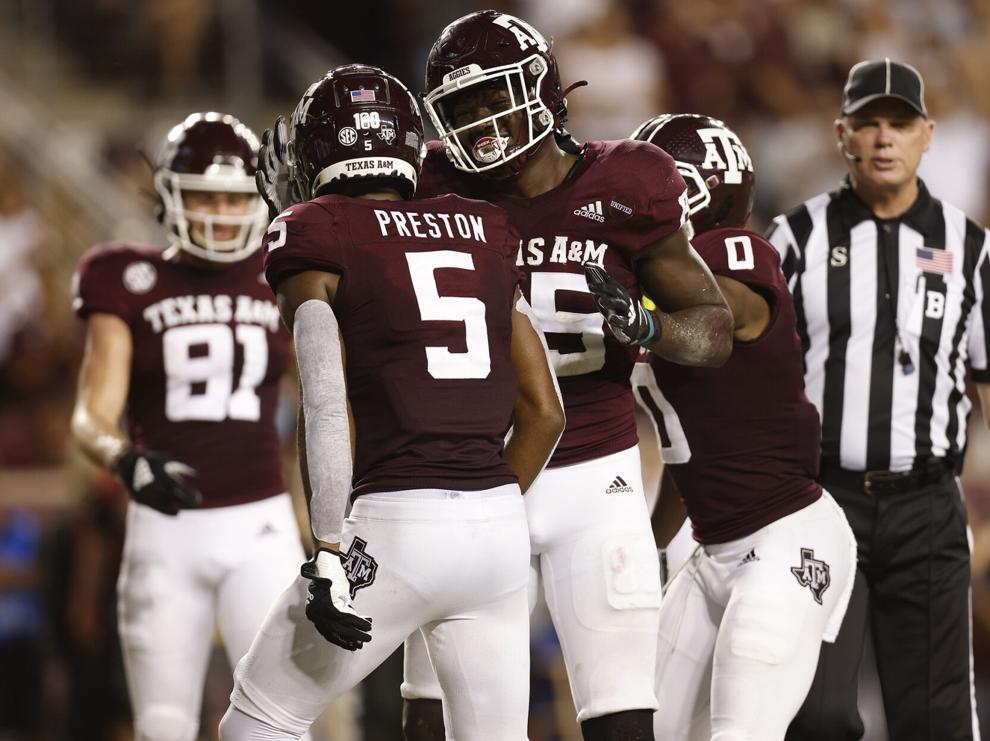 Texas A&M vs. South Carolina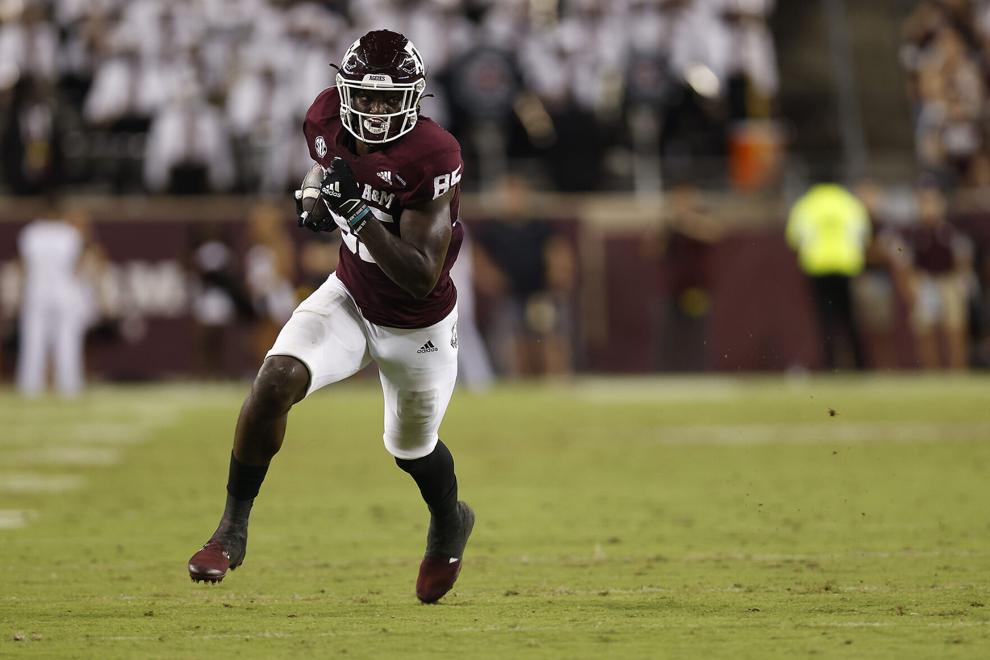 Texas A&M vs. South Carolina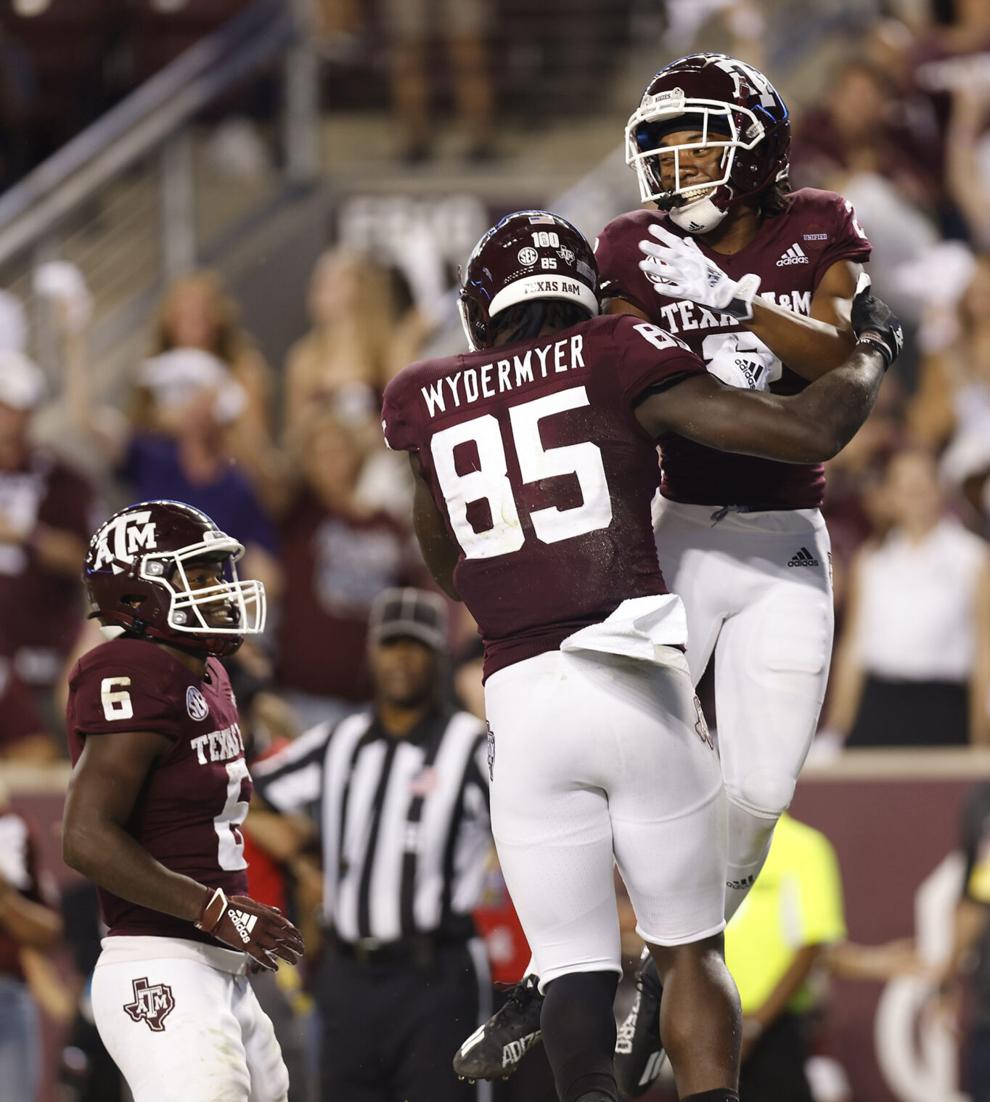 Texas A&M vs. South Carolina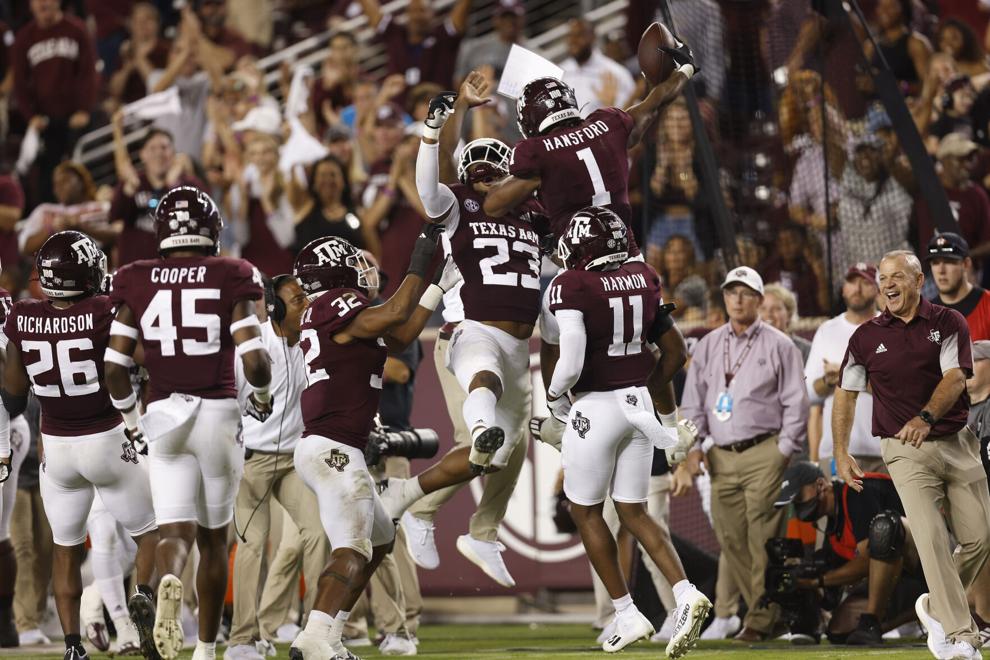 Texas A&M vs. South Carolina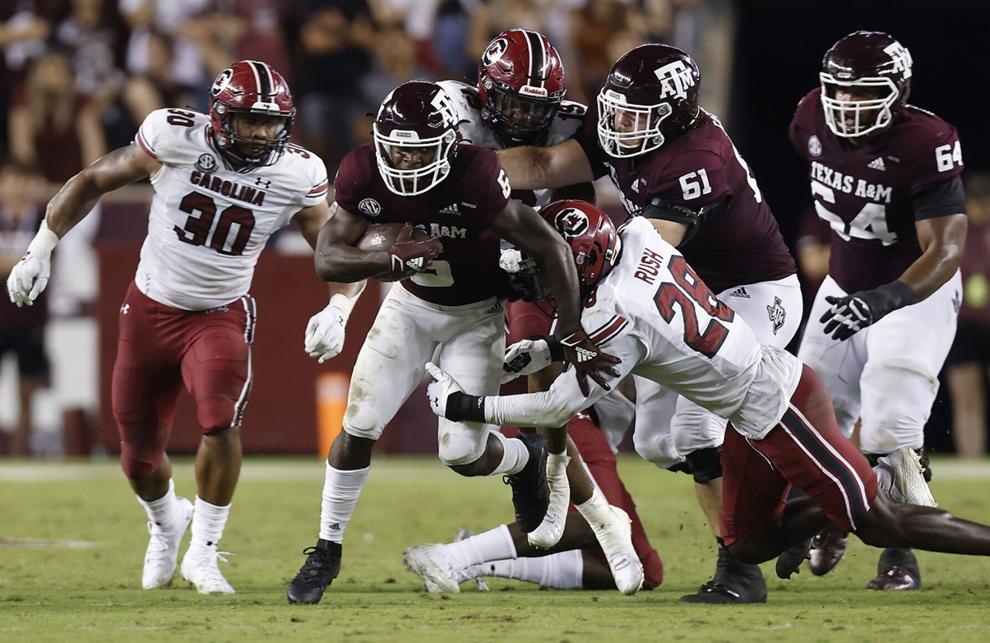 Texas A&M vs. South Carolina
Texas A&M vs. South Carolina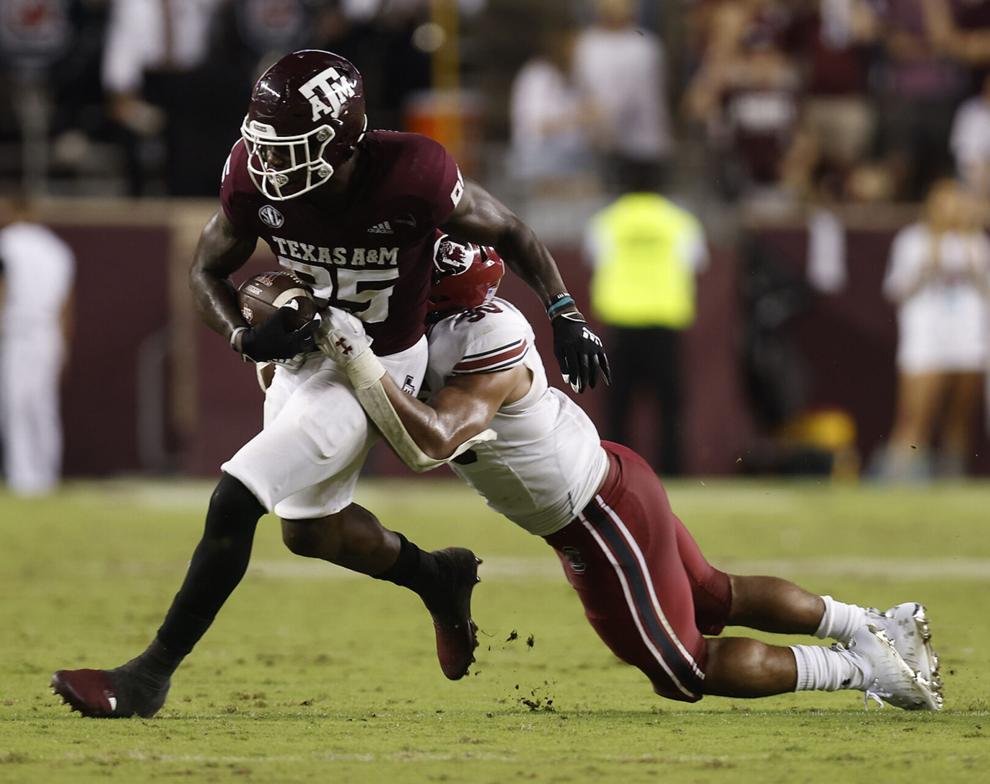 Texas A&M vs. South Carolina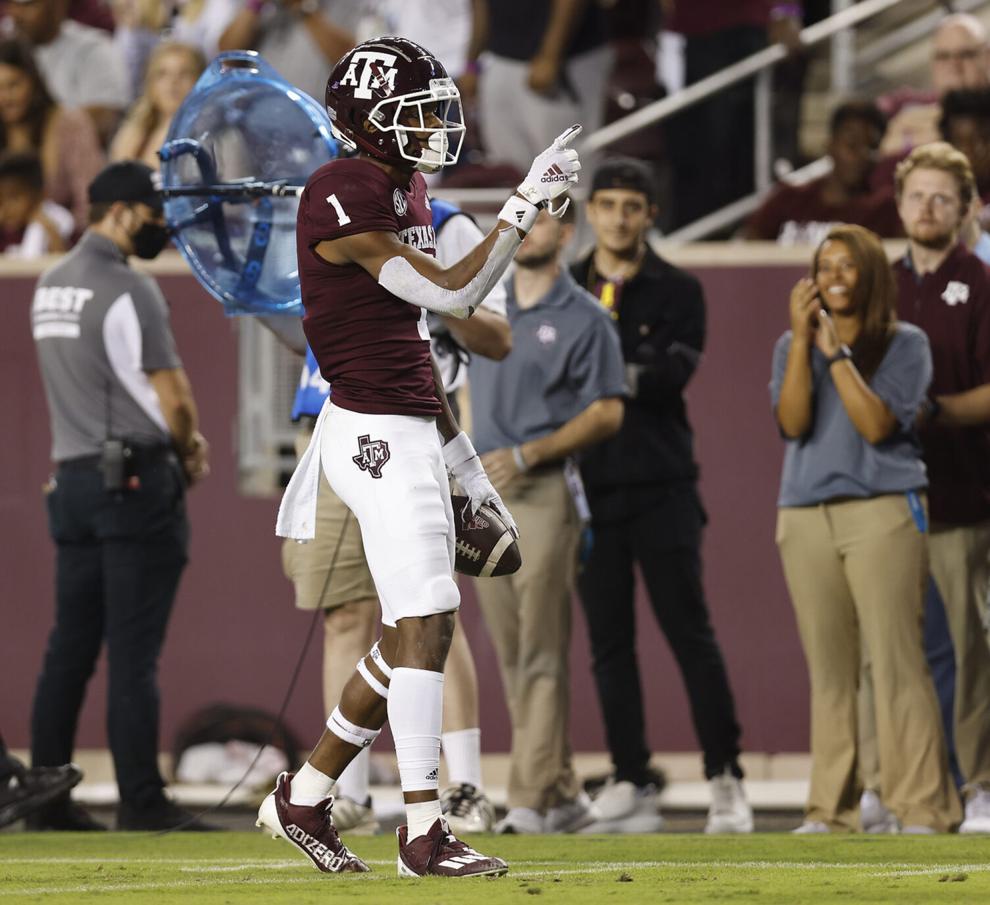 Texas A&M vs. South Carolina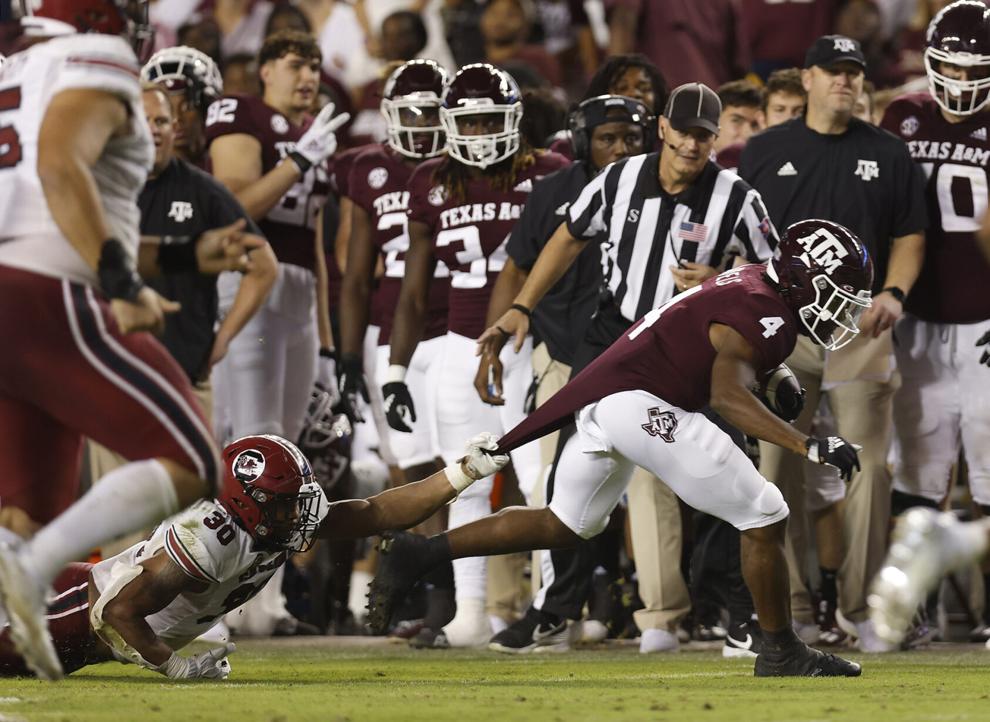 Texas A&M vs. South Carolina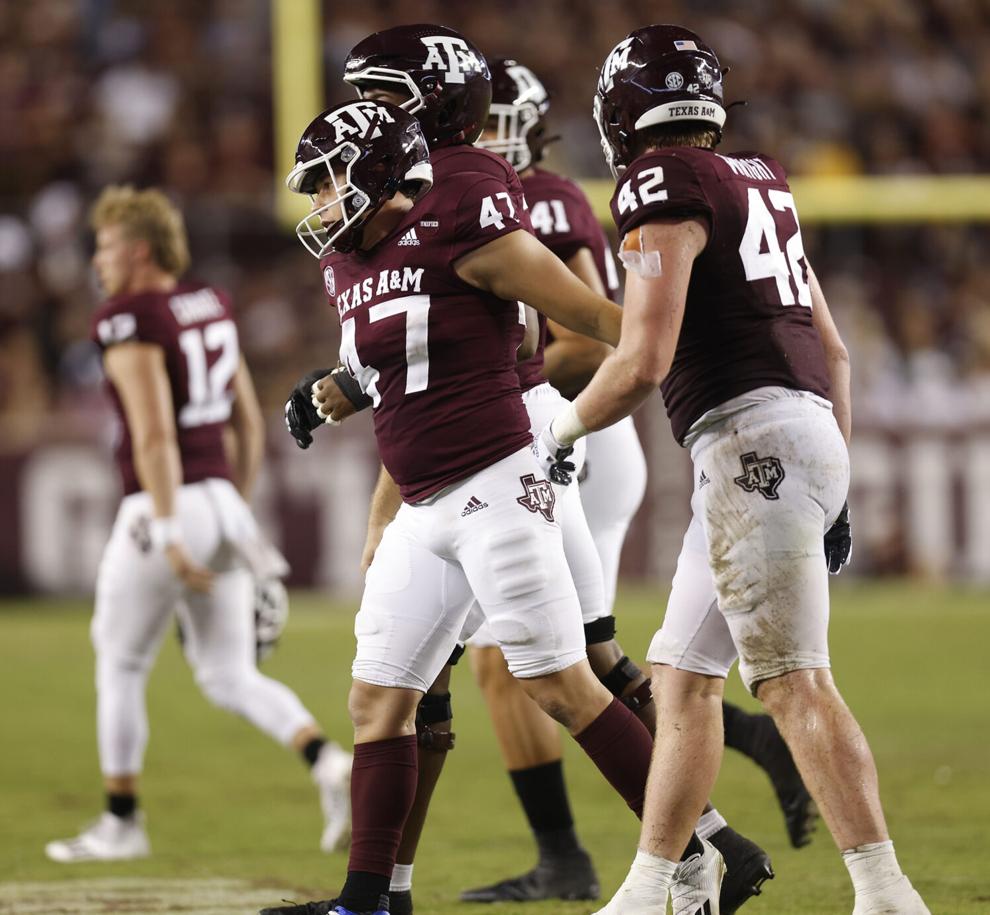 Texas A&M vs. South Carolina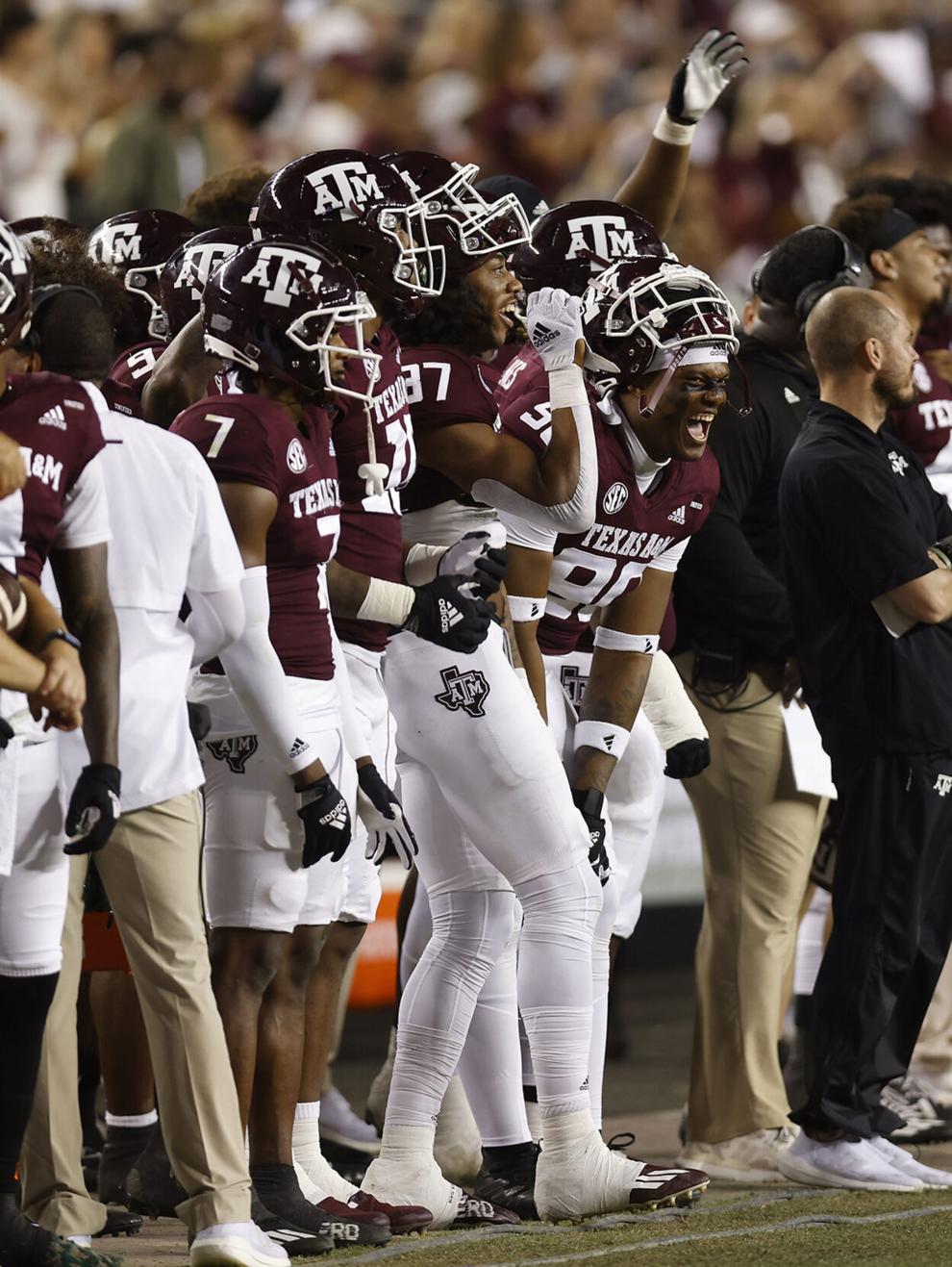 Texas A&M vs. South Carolina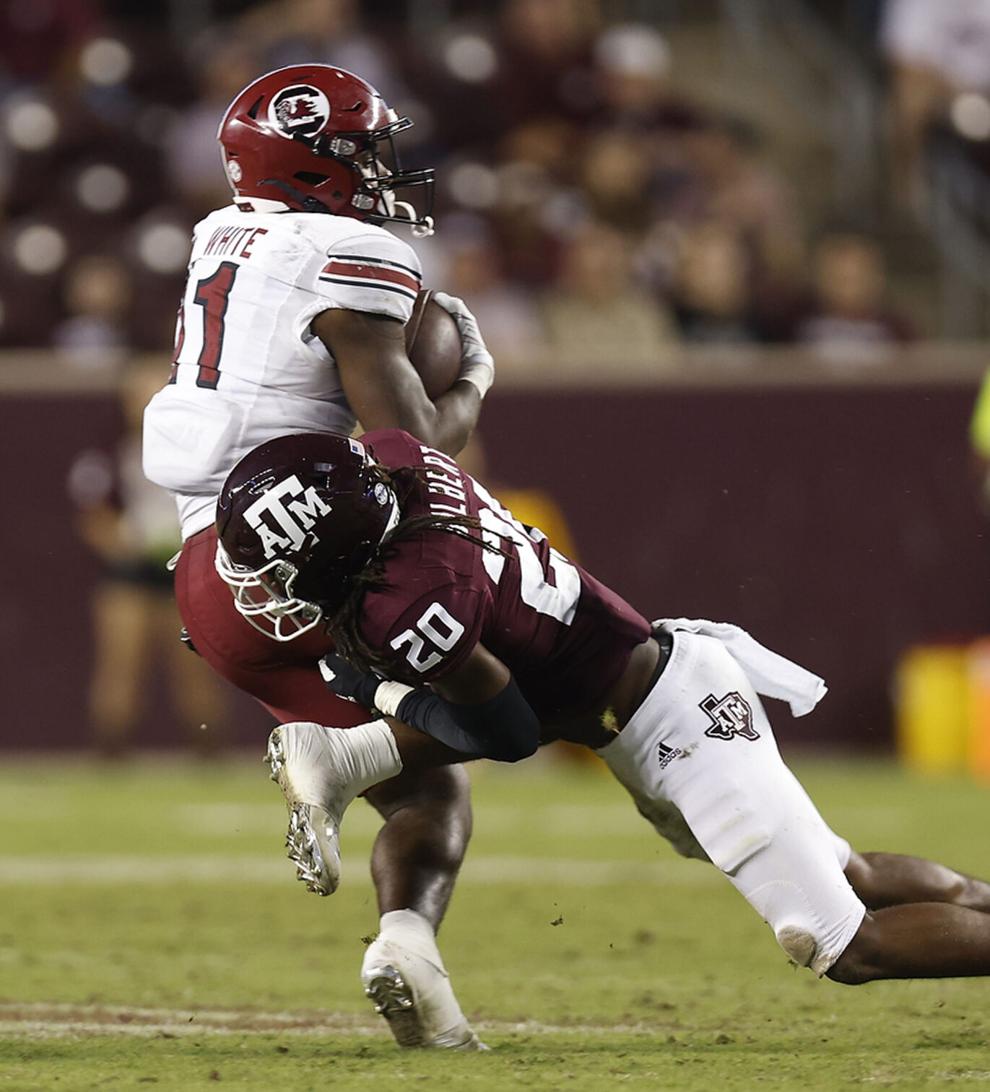 Texas A&M vs. South Carolina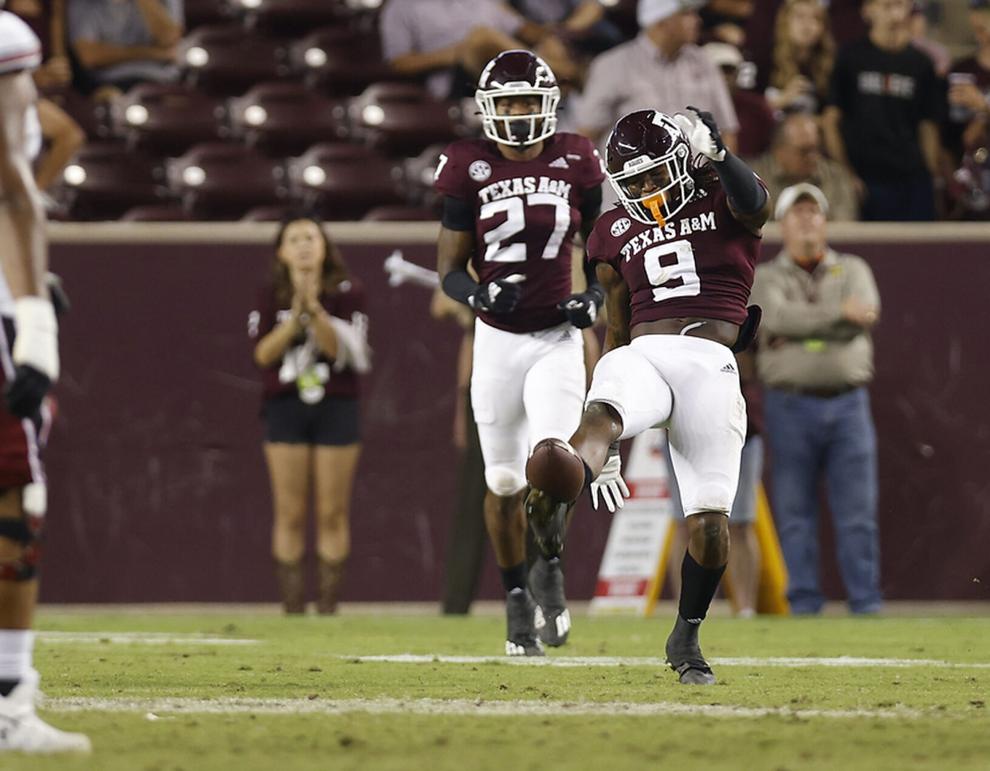 Texas A&M vs. South Carolina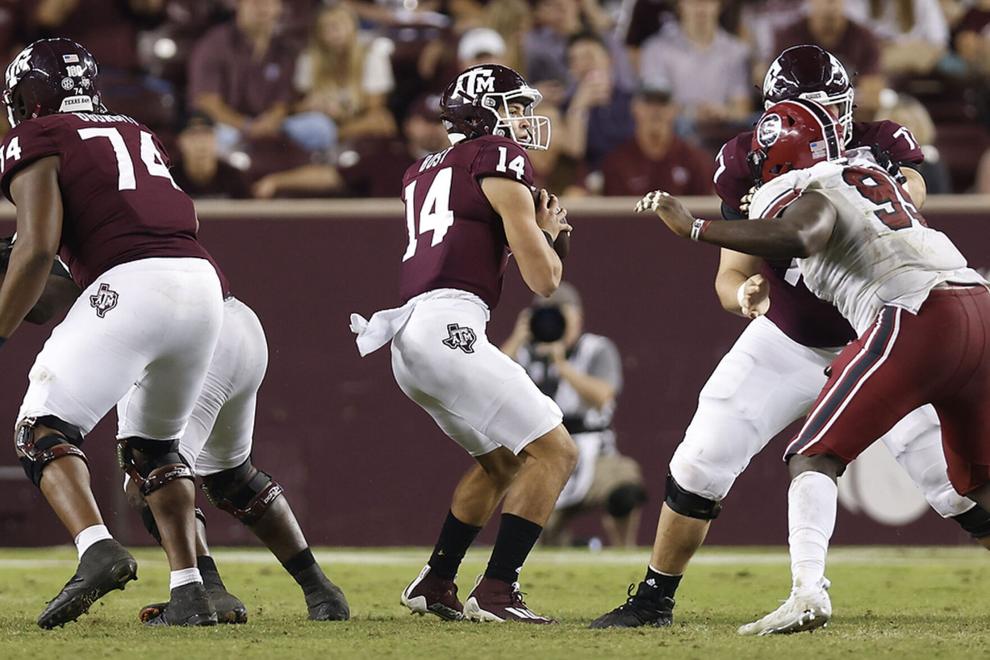 Texas A&M vs. South Carolina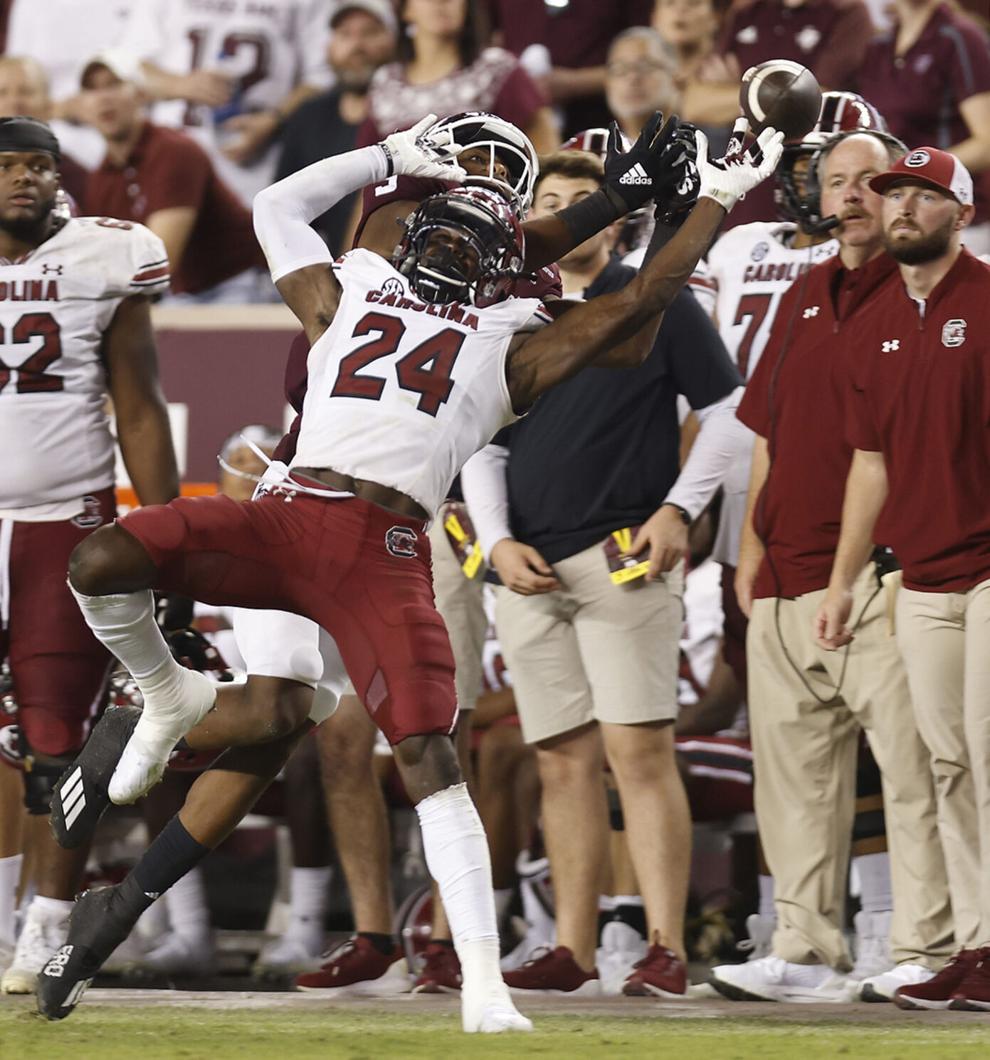 Texas A&M vs. South Carolina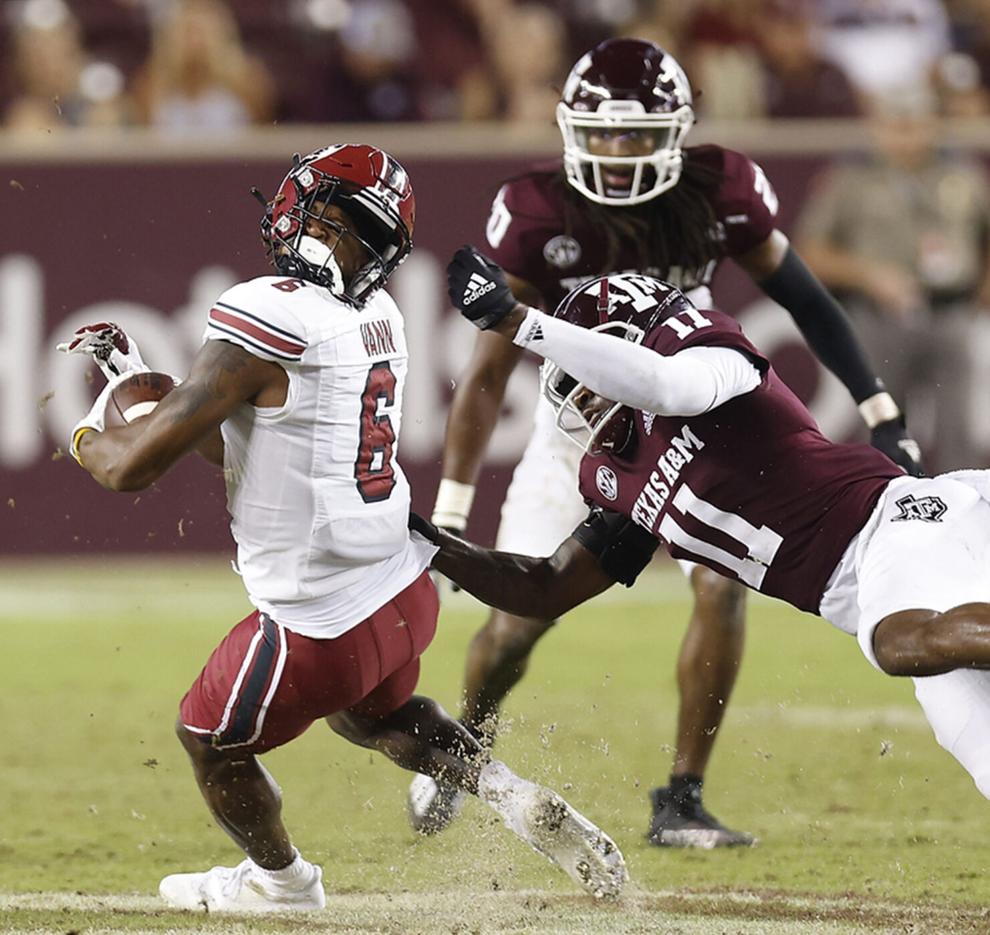 Texas A&M vs. South Carolina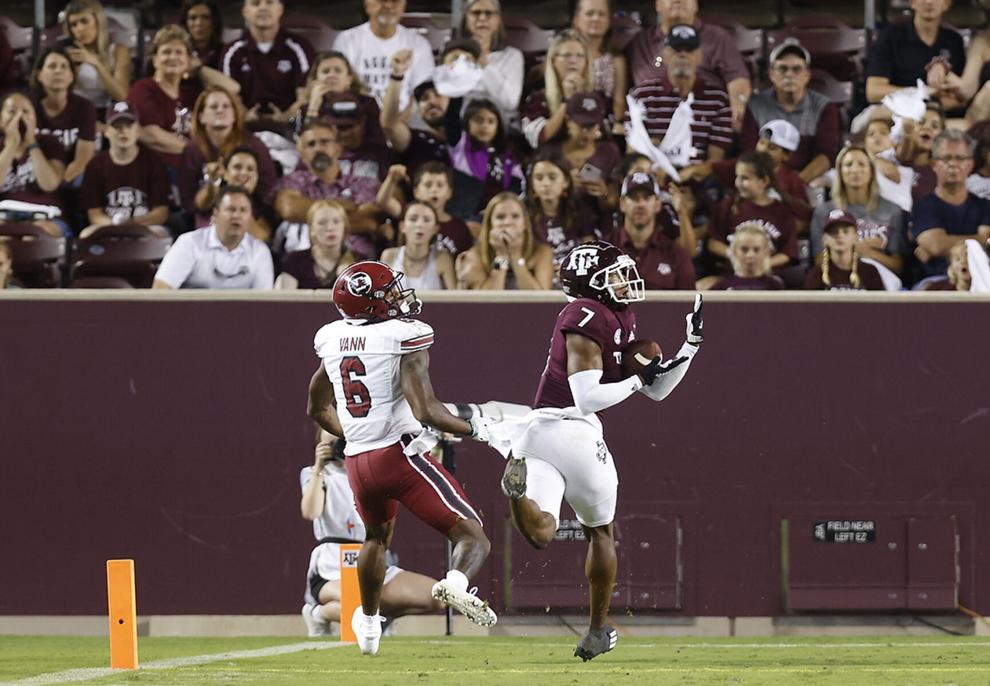 Texas A&M vs. South Carolina