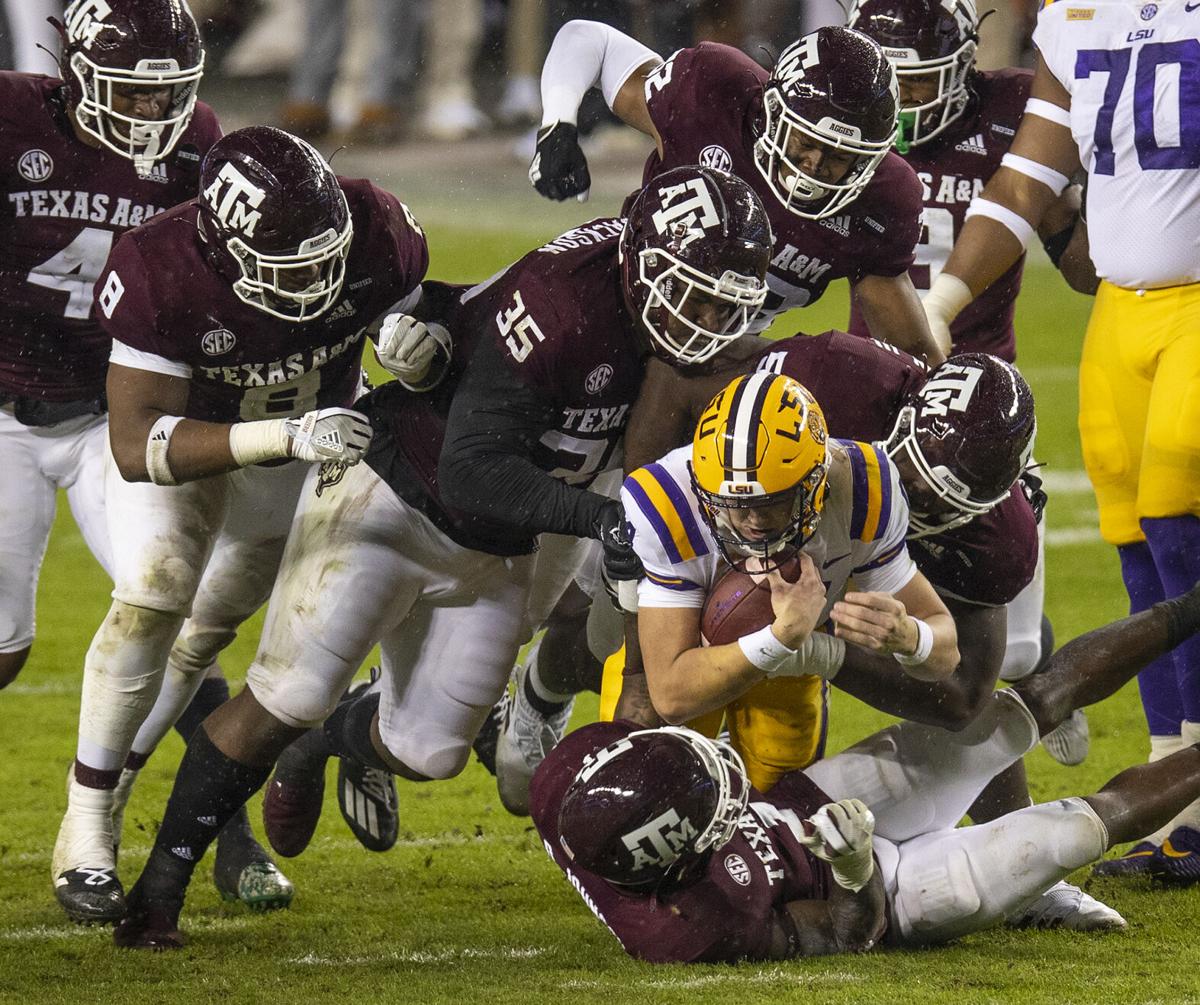 An antibiotic wipe canister that fell out of a backpack ultimately led to the arrest of Texas A&M defensive tackle McKinnley Jackson on drug charges last month, according to a probable cause statement from the arrest.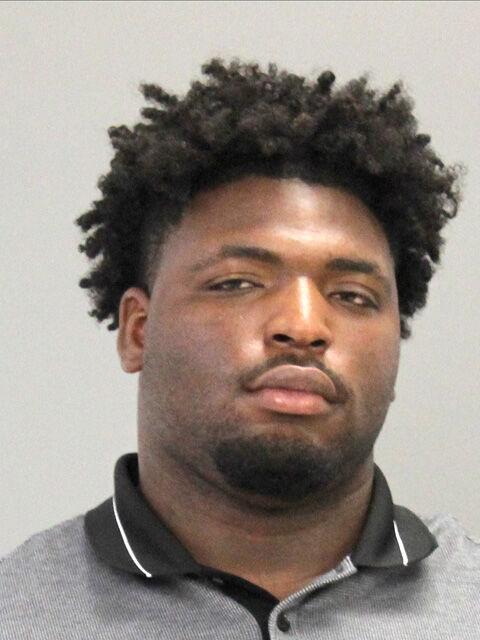 On April 7, a Sani-Cloth canister containing marijuana and blue, rectangular pills was found in the hallway of a Park West apartment building by custodial staff, according to the report. Surveillance video revealed the canister fell out of the backpack of an individual later identified as Jackson, according to the report filed by the University Police Department.
Five days later, the report states Jackson went to the University Police Department and admitted that he was the individual in the video and that the canister and its contents belonged to him. He also identified the drugs as marijuana and "bars," a slang term for Xanax, according to the report.
A search warrant was issued for Jackson's apartment, and drug paraphernalia was found in his room, according to the report.
Jackson was arrested Aug. 6 and released from Brazos County Jail later that day after posting $22,000 bail.
According to Jackson's attorney, Mark Maltsberger, an initial police report identified the pills as Xanax, which would have resulted in a Class A misdemeanor charge for less than 28 grams, but the report was amended to identify the drug as ketamine, which is identified in penalty group 1, and the possession charge for that group is a second-degree felony.
"It's kind of odd that there wasn't an arrest warrant issued back in April, and what's odd is that there was initially the probable cause that they put together was for possession of controlled substance Alprazolam, which is Xanax," Maltsberger said. "That's a whole different thing."
The misdemeanor marijuana charge is punishable by up to 180 days in jail and a $2,000 fine. The second-degree felony charge of possession of a controlled substance is punishable by two to 20 years in prison and up to a $10,000 fine. A Class A misdemeanor for possession of less than 28 grams of Xanax carries a maximum penalty of one year in prison and a $4,000 fine.
The canister was turned over to UPD, and officers believed the 21.71 grams of pills to be Xanax, according to the report. The police department also weighed the marijuana at 1.4 ounces.
Maltsberger said controlled substances are sent to the Texas Department of Public Safety lab in Austin for testing. The substances could undergo an independent lab review should the case go to trial, Maltsberger said.
"When they initially want to charge one thing, a misdemeanor, and then come back and say it's a felony, that definitely raises some concerns," Maltsberger said. "It's a long way from a Class A misdemeanor to a second-degree felony."
On Monday, A&M head football coach Jimbo Fisher said Jackson would be available to play in the Aggies' home game against New Mexico on Saturday after missing A&M's opening two games of the season. Jackson has undergone a student conduct hearing, and the process has been "resolved," Maltsberger said. He declined to discuss the details of the hearing, which are protected by the Family Educational Rights and Privacy Act.
Jackson was suspended by Fisher upon his arrest per athletics department policy. He returned to practice Aug. 15.
Jackson has yet to be indicted for the second-degree felony charge. Indictments on felony drug charges are not issued until the results of lab testing on the substances are completed, Maltsberger said. Jackson is scheduled to return to court Feb. 23.
The Lucedale, Mississippi, native played in all 10 games last season, earning Southeastern Conference all-freshman honors. He had 13 tackles, two of them for loss, and 1.5 sacks as a backup on the defensive line.
He was a consensus four-star recruit and the No. 1 prospect from Mississippi while playing at George County High School.