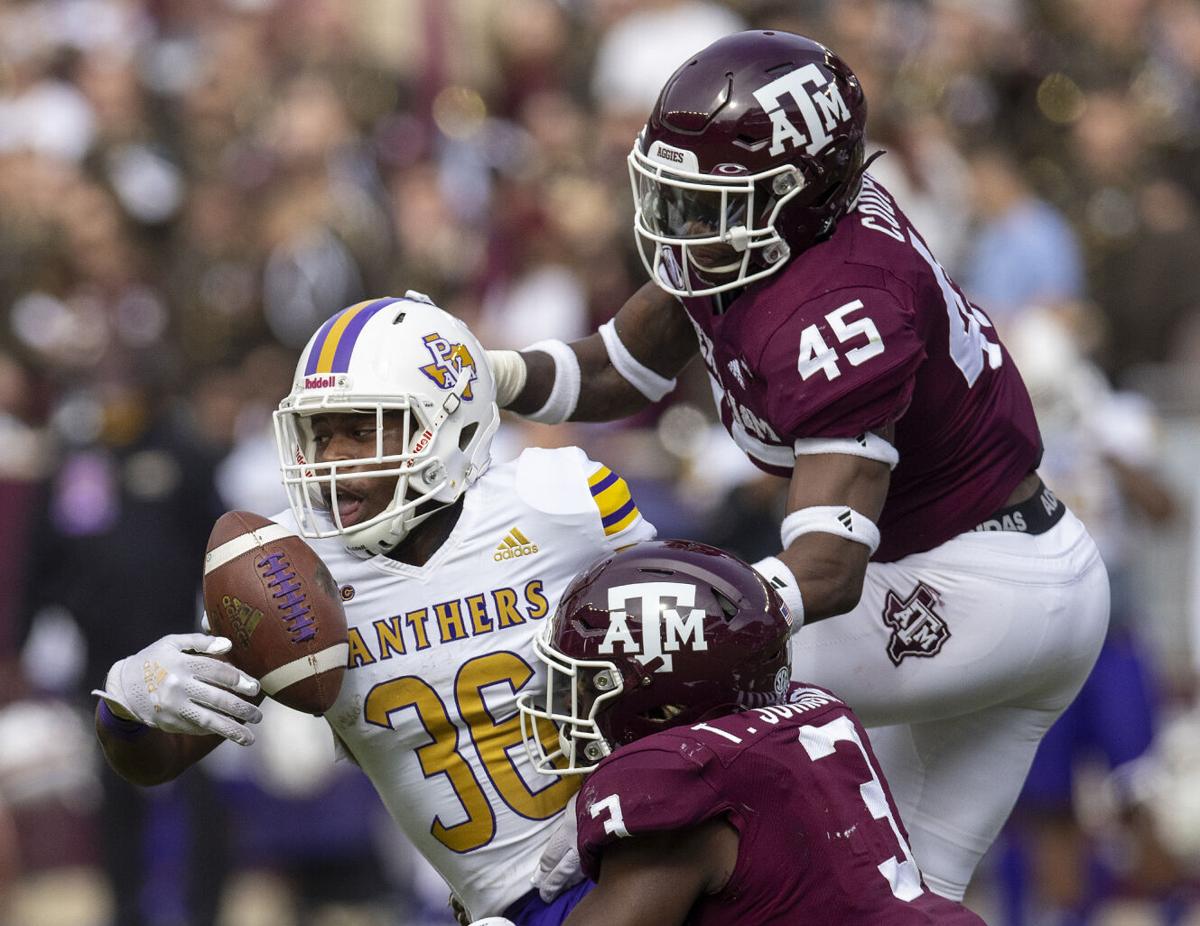 Texas A&M won't have a true rivalry game until Texas joins the Southeastern Conference, but there are teams the Aggies want to beat worse than others. Alabama tops the list and LSU is next. Not surprisingly, those teams lead the series. Alabama has won 11 of 14 meetings with the Aggies and LSU has a 34-22-3 edge.
Times, though, could be changing. A&M has a chance to sweep Alabama and LSU for the first time. No matter what happens in the last two games of the season, A&M's best victory of the season will be the 41-38 victory over top-ranked Alabama, though beating LSU would be huge. LSU had won seven straight against the Aggies until A&M's 74-72 seven-overtime victory in 2018 in Jimbo Fisher's first season in Aggieland. LSU rolled to a 50-7 victory two years ago en route to the national championship, but the fifth-ranked Aggies gutted out a 20-7 victory last year at Kyle Field.
"This is always a great game, because how good they are and hopefully, how we're developing and the importance of this game, so it's always a great one for sure," Fisher said Monday at his weekly press conference.
A&M is gunning for its first victory in Baton Rouge since joining the SEC in 2012. It also would give A&M three victories in the last four years and with next year's game at Kyle Field the Aggies would be in position to have their best run in the series since the Aggies won five straight from 1991-95 and LSU promptly canceled the series.
A&M is in position to pass the LSU program, but the Aggies have to win Saturday, which has some of the characteristics of a rivalry game. The 14th-ranked Aggies (8-3, 4-3) need a victory to improve their chances of getting a better bowl, while the Tigers (5-6, 2-5) are trying to become bowl-eligible. It's also the final home game for coach Ed Orgeron.
"I know it's going to be his last game [at home], so they'll be emotional and ready to play," Fisher said. "It's going to be a great challenge for us."
The game has added meaning for Fisher. He was LSU's offensive coordinator and quarterbacks coach from 2000-06. Fisher was mentioned as Orgeron's replacement, but Fisher has been adamant in saying here's staying at A&M as he's putting together a recruiting class that's ranked third.
Fisher and Orgeron are lightning rods for this game, but it's still about A&M and LSU.
"I'm so excited about this game, I took off my shirt after last game," Orgeron said Monday at his press conference. "So, we're going to be pumped up and we're going to be ready to go. This is about A&M and all respect for them. The coach has done a good job, they've got great players, they've got great coaches. This is not like a love-hate deal. It's like a respect deal. This is LSU-Texas A&M."