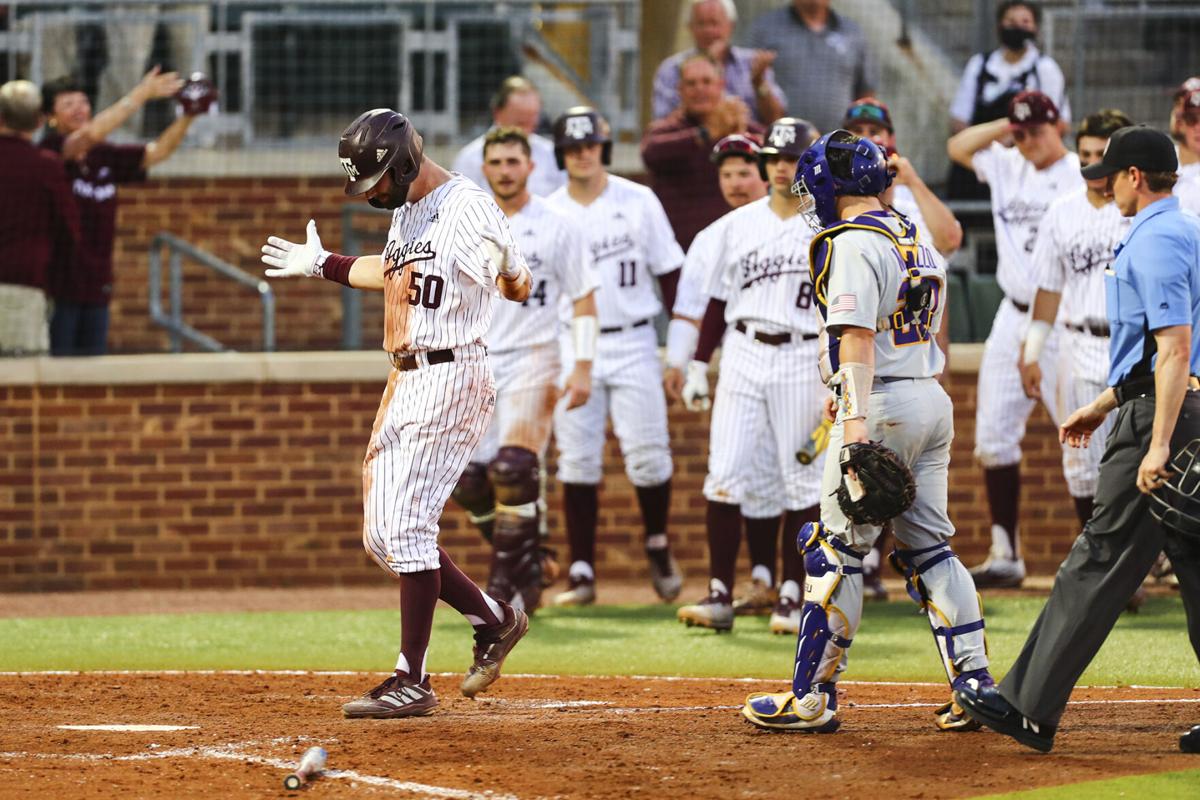 Buckling in tough situations has cost the Texas A&M baseball team throughout Southeastern Conference play this season, but when adversity arose in the eighth inning Thursday against LSU, pitcher Dustin Saenz and first baseman Will Frizzell came through.
Saenz got out of massive jam in the top of the eighth, then Frizzell homered in the bottom half to lift the Aggies to a 2-1 victory in a three-game series opener at Blue Bell Park.
Facing a must-win predicament in the final regular season series, the Aggies (29-25, 9-19) got a gem from Saenz (6-6). The senior left-hander matched a career-high by pitching eight innings, striking out eight while allowing just one run on two hits and two walks to earn the win.
He allowed just three baserunners through seven innings, including one hit — a solo home run by Dylan Crews that tied the game at 1 in the sixth. Saenz gave up a second hit to Jordan Thompson with one out in the eighth, then LSU (32-21, 11-17) put some pressure on him. Alex Milazzo pushed Thompson to second with a sacrifice bunt, and Tre' Morgan reached on a fielding error that let Thompson advance to third. Saenz intentionally walked Dylan Crews to set up a force out at every bag and focused on retiring Brody Drost to escape the jam.
A&M catcher Mikey Hoehner made a crucial play by blocking a 1-2 pitch in the dirt, then Saenz struck out Drost looking to end the inning and keep the game tied.
"That was important," Saenz said. "That was a huge pitch and a huge out right there. I think that's what led us to take the lead in the [eighth]. Getting my team off the field right there and giving us a chance to win it in the bottom of the eighth was huge."
Two pitches into the bottom of the eighth, Frizzell gave the Aggies the offensive boost they needed by launching a fastball into the scoreboard in left field. Frizzell, who entered the series fifth in the country in home runs, took two four-pitch walks prior to hitting the home run, his 19th of the season.
"It felt good," Frizzell said. "It's definitely been different the past two weeks, but ... if I do get pitches to hit, I need to do damage with them."
A&M reliever Chandler Jozwiak earned his eighth save by throwing a perfect ninth, needing just 11 pitches to seal the victory.
LSU reliever Javen Coleman (2-1) had retired 9 of 10 before giving up Frizzell's homer, which saddled him with the loss.
Tiger starter Landon Marceaux worked four innings, allowing three hits and one unearned run.
Marceaux said he felt fatigued during his start and was pulled out of precaution.
"I came in today and just didn't feel great," Marceaux said. "Didn't feel real strong. Coach asked me how I felt, and I told him that, and we decided, 'Hey, let's shut it down and not push it too much.'"
Saenz recorded the first ten consecutive outs of the game before allowing his first baserunner on a walk to Crews in the fourth. He had a no-hitter going for 5 2/3 innings before giving up the home run to Crews in his next at-bat. Eight strikeouts ranks high among his career numbers, but it was Saenz' ability to pitch to contact that made the difference Thursday, A&M head coach Rob Childress said.
"I couldn't be more proud of Dustin," Childress said. "By far and away his best outing in the maroon and white. Couldn't have been better tonight."
The Aggies took a step toward ensuring a spot in the 12-team SEC tournament, but must keep eyes on the series between Auburn and Missouri. Auburn won the first game of that series 15-6 and remains tied with A&M for 12th in the conference standings at 9-19.
The Aggies' best chance at making the conference tournament is to win the next two against LSU, or for Missouri to take the next two from Auburn.
"We know what was at stake this weekend," Saenz said. "We're just going to play as hard as we can for the next two days, and we're going to out there and do the same thing tomorrow."
NOTES — A&M senior right-hander Bryce Miller (3-2, 3.98 ERA) will start Friday. It will be his first start since May 1 at Mississippi State. ... A&M center fielder Ray Alejo continued his offensive tear with a 2-for-3 night at the plate, including two stolen bases. Alejo is batting .445 in the last four games. ... A&M second baseman Logan Sartori extended his team-high hitting streak to eight games with a 1-for-4 performance. ... Hoehner reached a new season-high on-base streak with a walk in the fourth inning to reach 11 straight games. ... A&M extended its home SEC record against LSU to 8-5. ... LSU will play the final two games of the series shorthanded due to injury. LSU center fielder Giovanni DiGiacomo exited the game in the bottom of the third with a pulled hamstring. Two innings later, left fielder and three-hole hitter Gavin Dugas left the game after colliding with Drew Bianco, who had moved to center field, on a fly out to the left-center gap. Dugas' parents took him to the emergency room to get an X-ray on his ribs, which were accidentally kicked by Bianco when he made the diving play, LSU head coach Paul Mainieri said. Dugas' status for the rest of the weekend is unknown, Mainieri said. LSU outfielder Mitchell Sanford also was scratched before the game with a pulled groin.
Gallery: Texas A&M defeats LSU in series opener
Texas A&M vs. LSU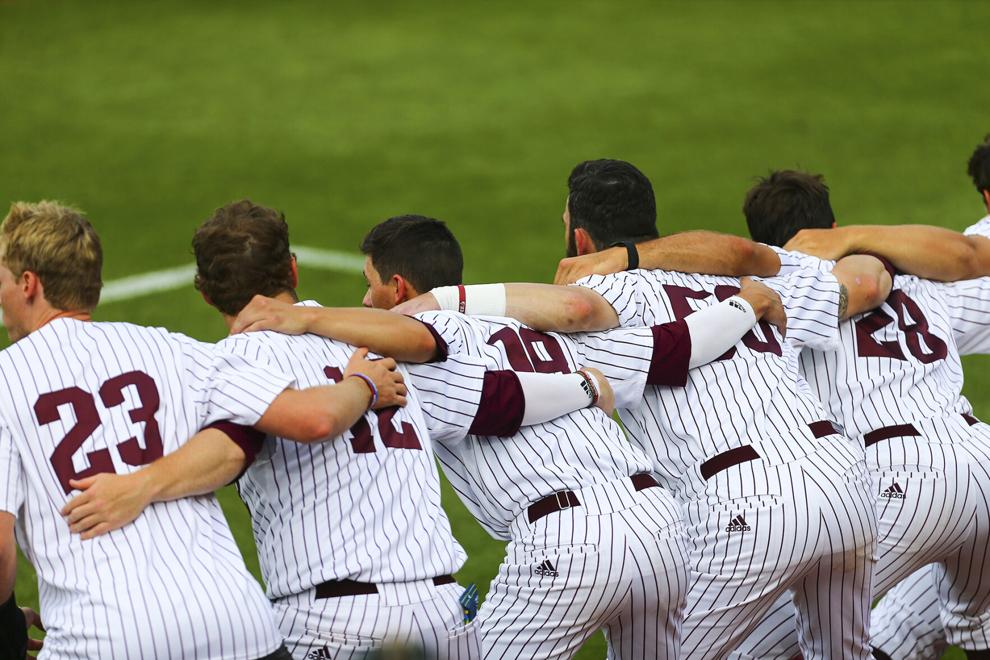 Texas A&M vs. LSU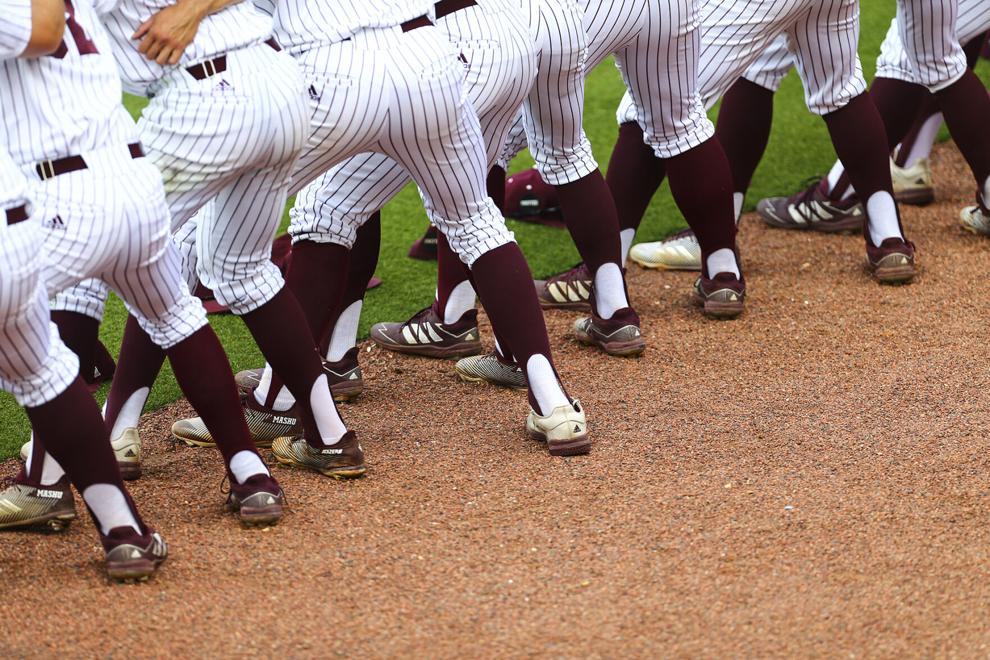 Texas A&M vs. LSU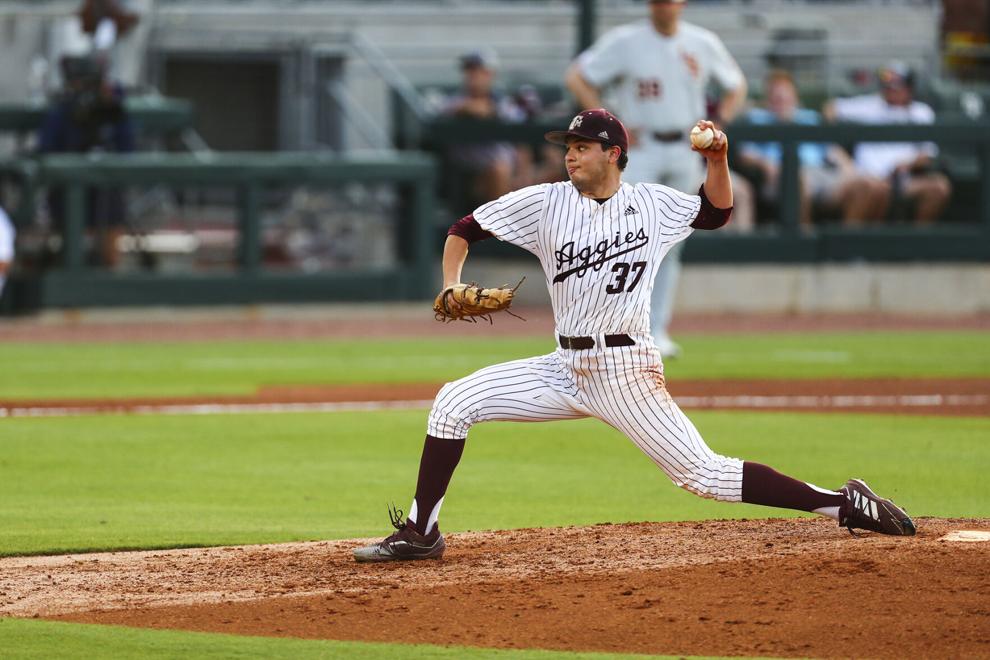 Texas A&M vs. LSU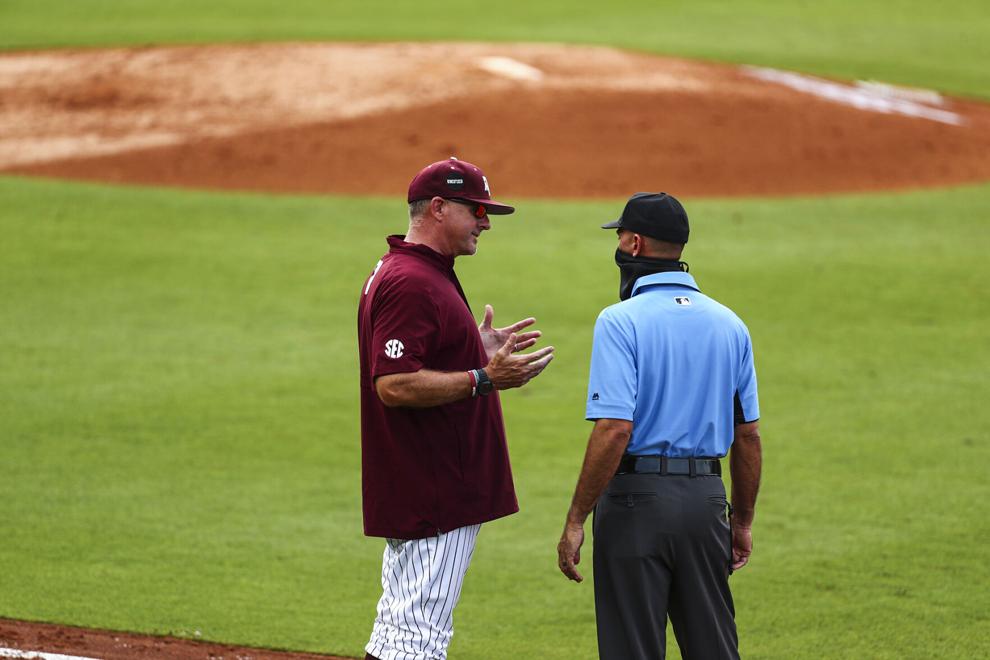 Texas A&M vs. LSU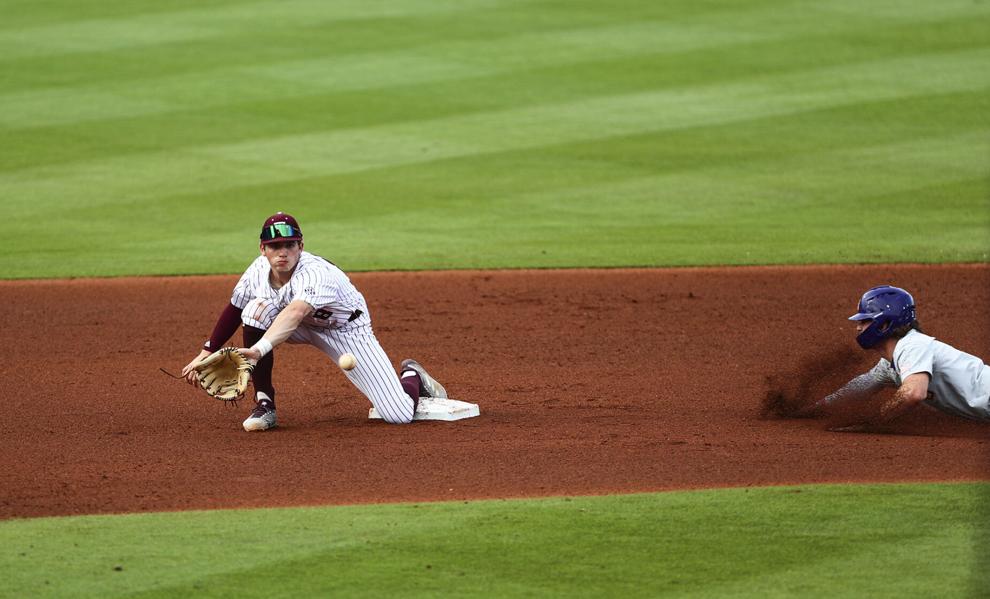 Texas A&M vs. LSU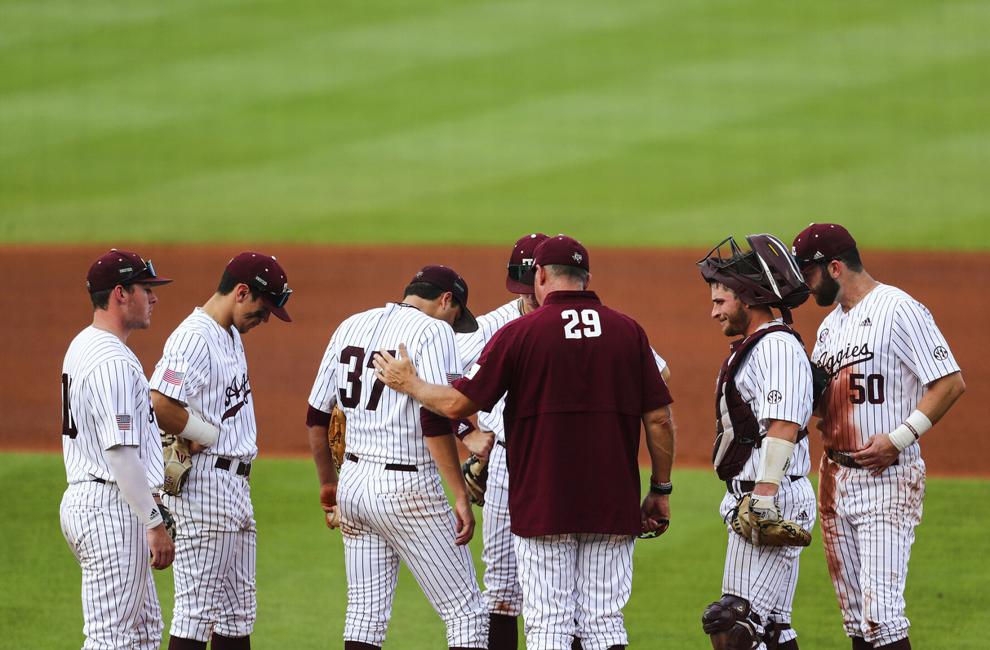 Texas A&M vs. LSU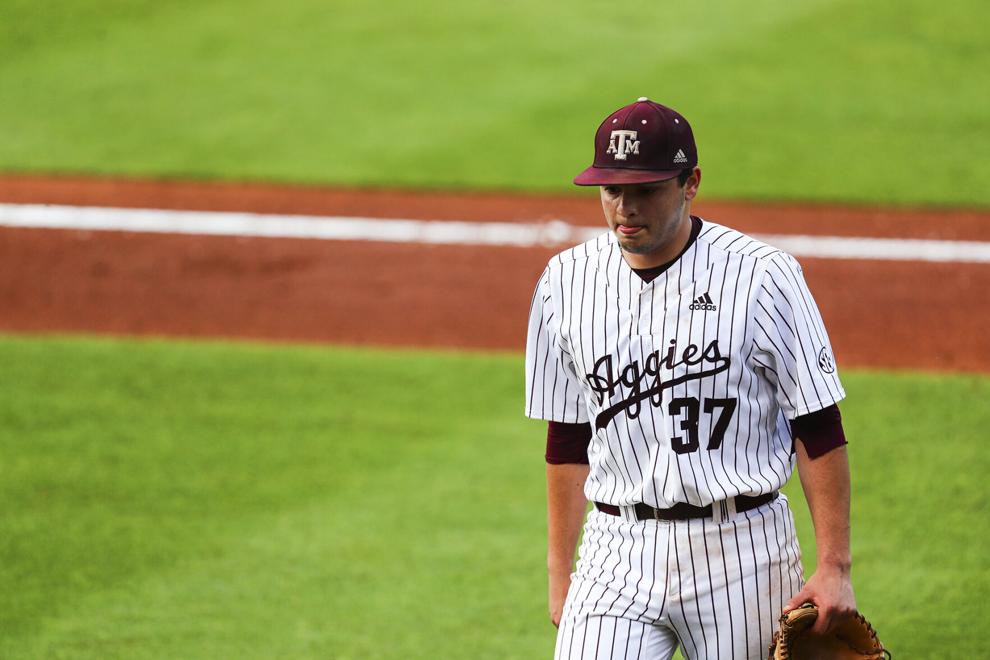 Texas A&M vs. LSU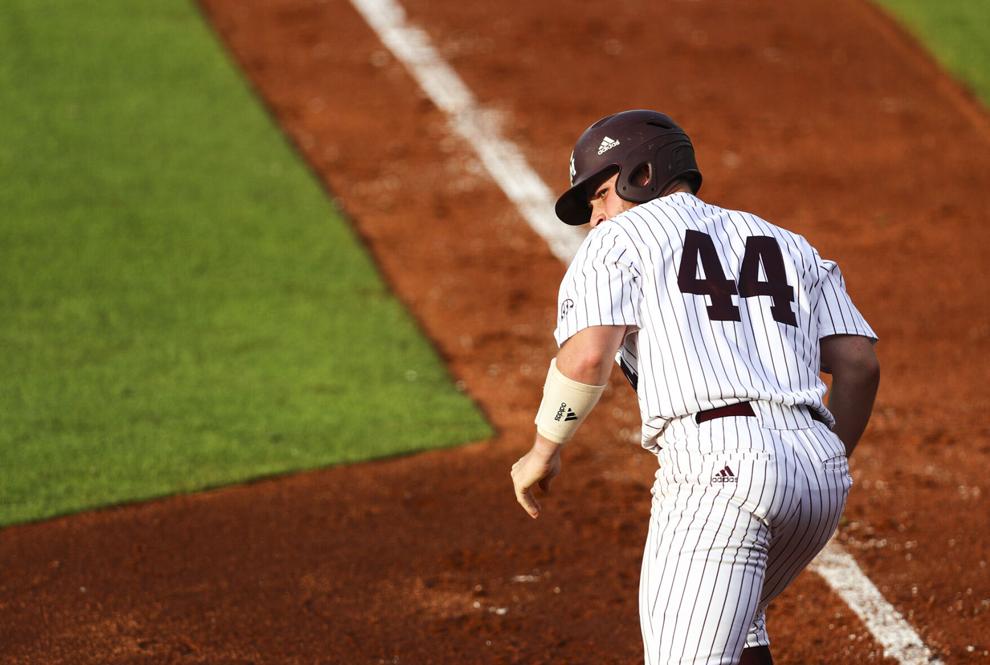 Texas A&M vs. LSU
Texas A&M vs. LSU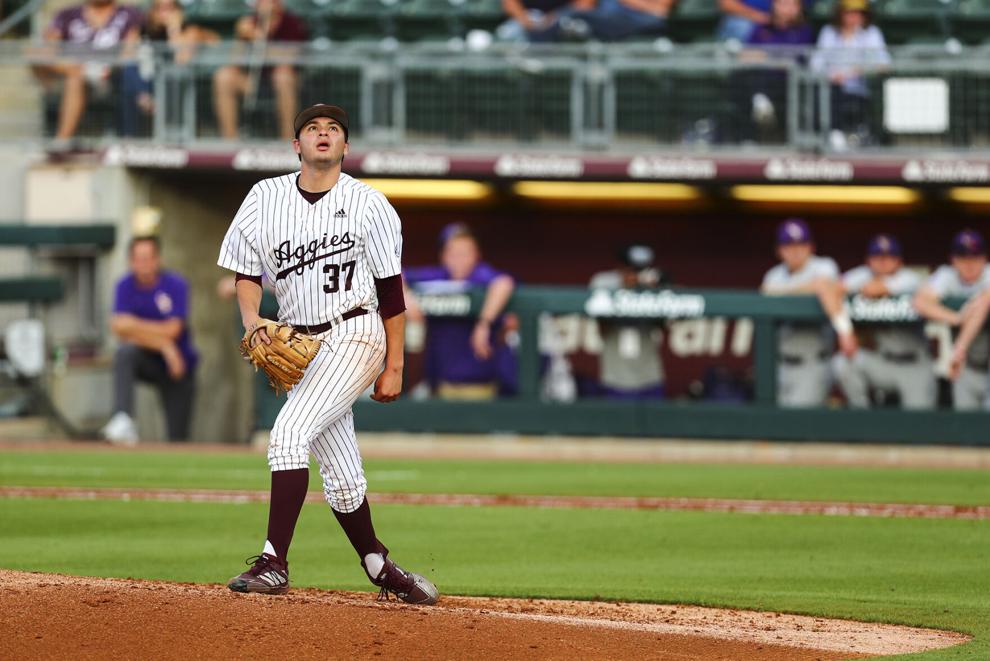 Texas A&M vs. LSU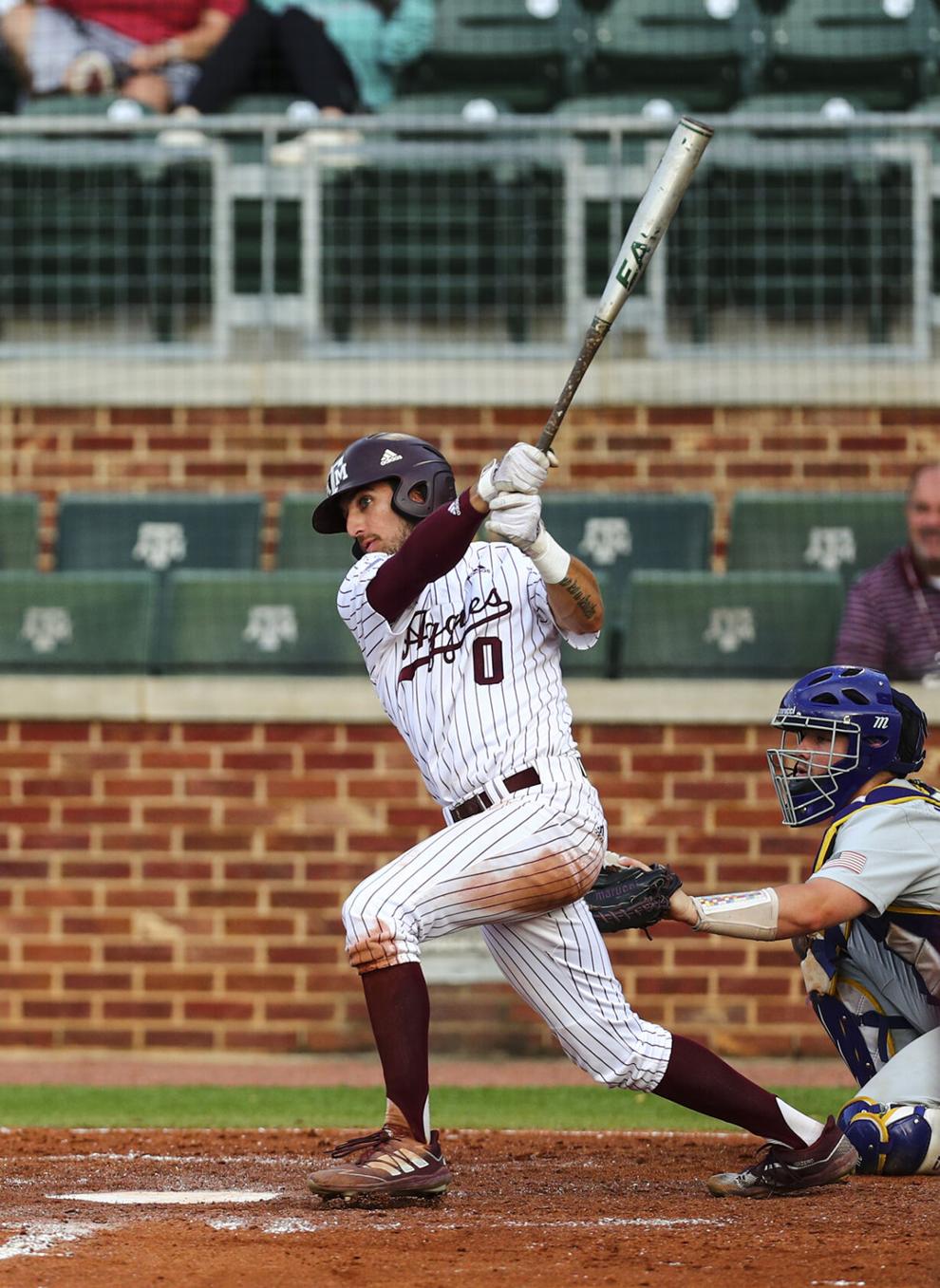 Texas A&M vs. LSU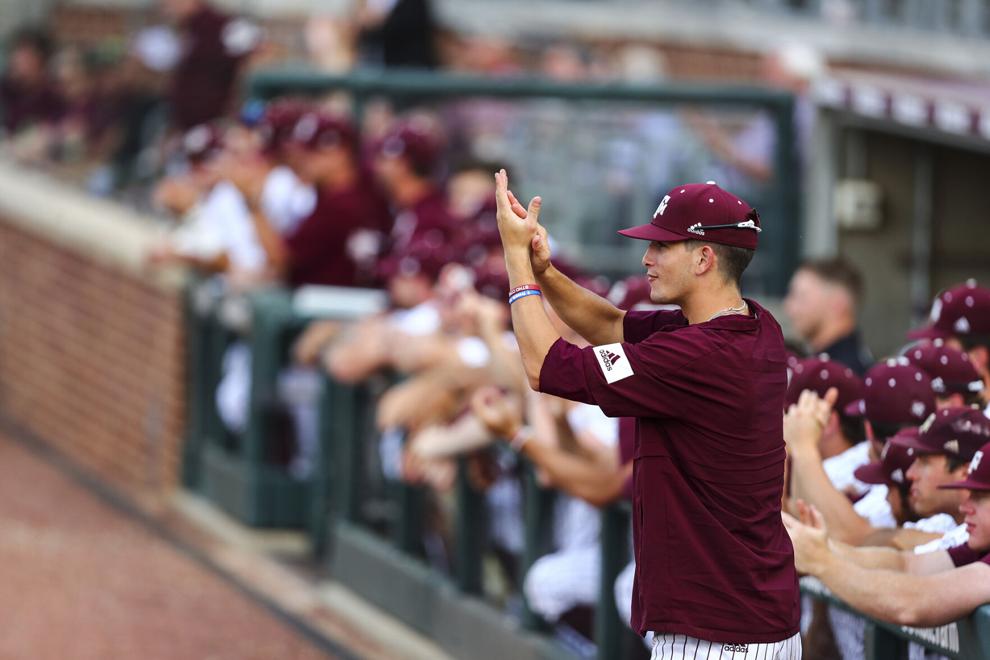 Texas A&M vs. LSU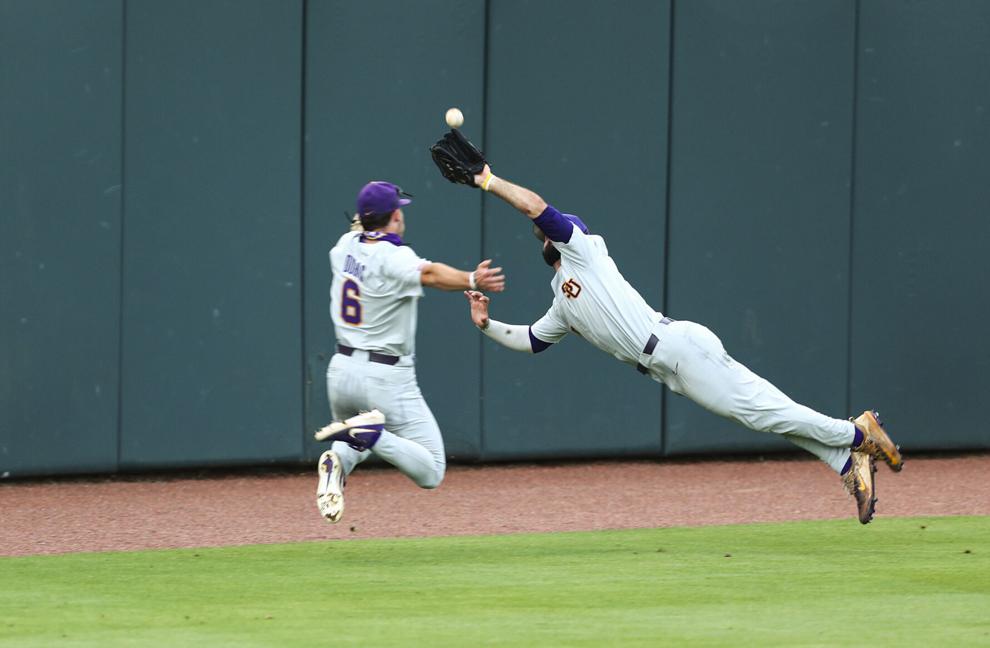 Texas A&M vs. LSU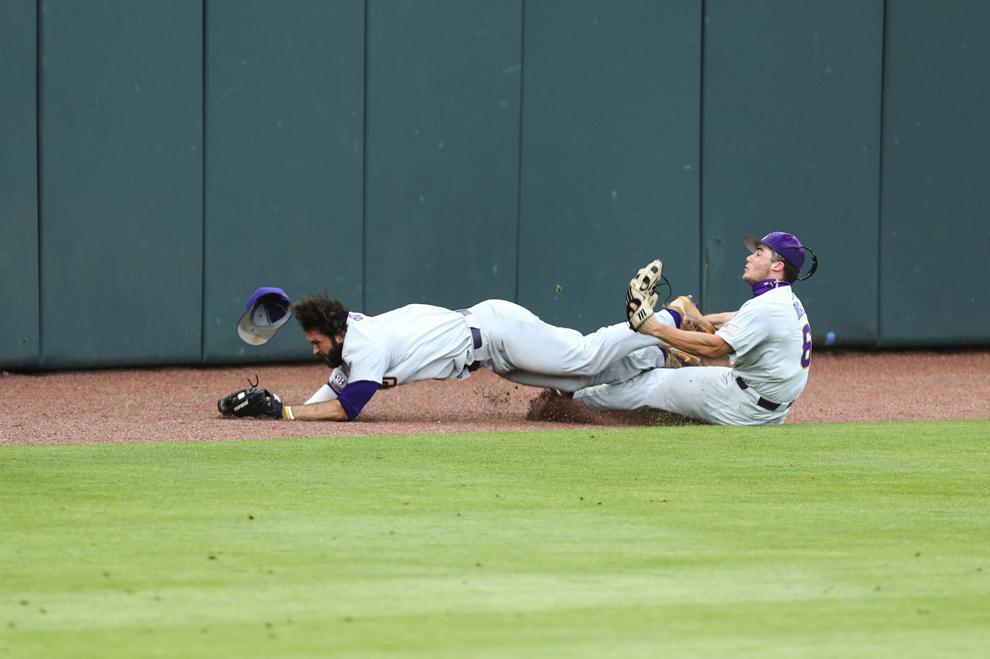 Texas A&M vs. LSU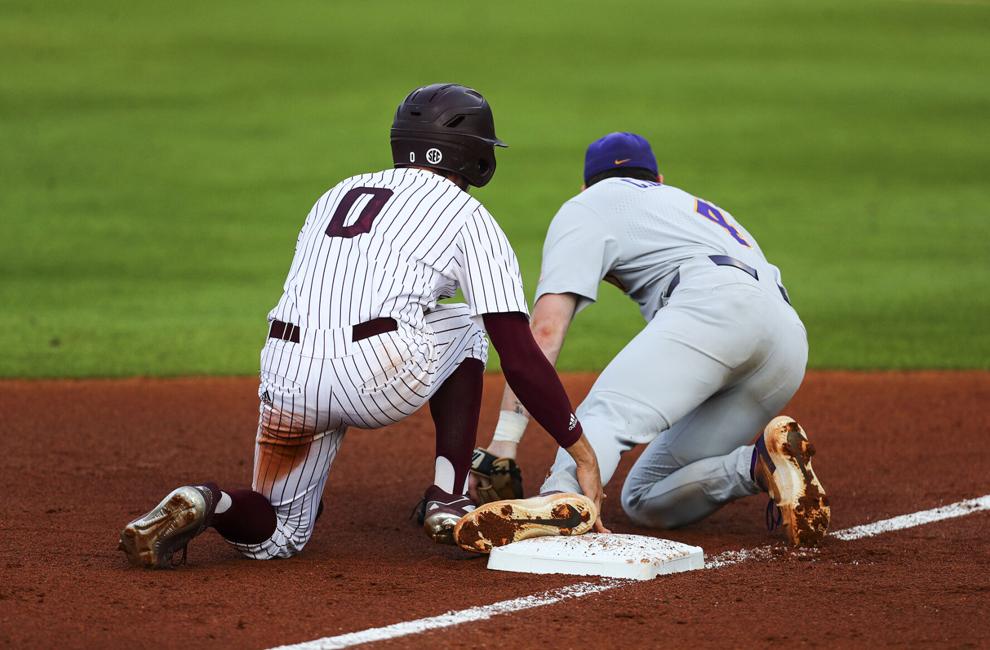 Texas A&M vs. LSU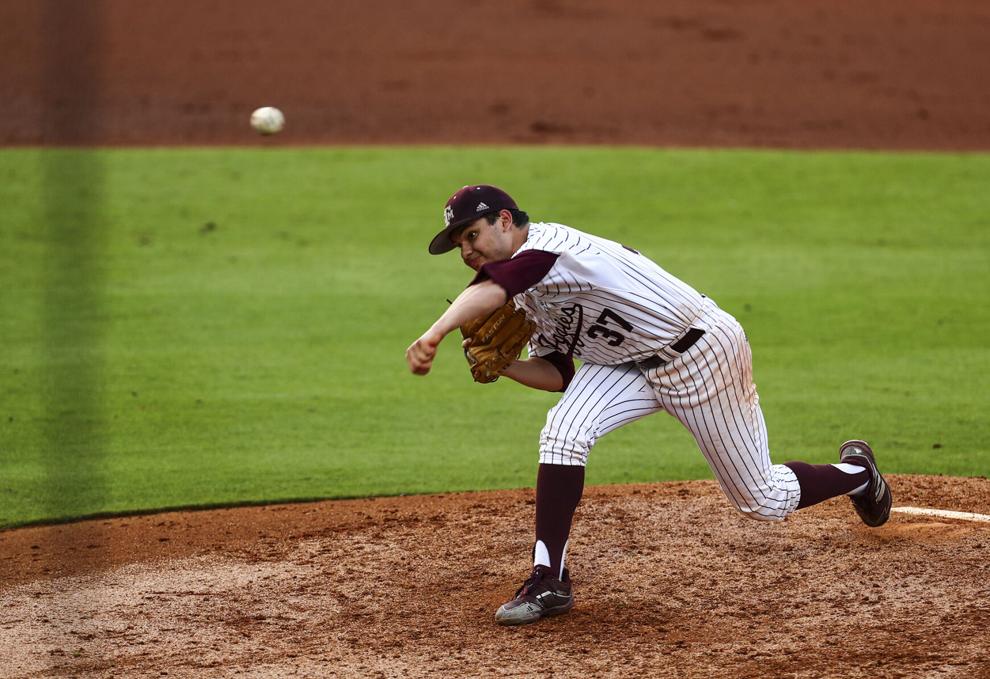 Texas A&M vs. LSU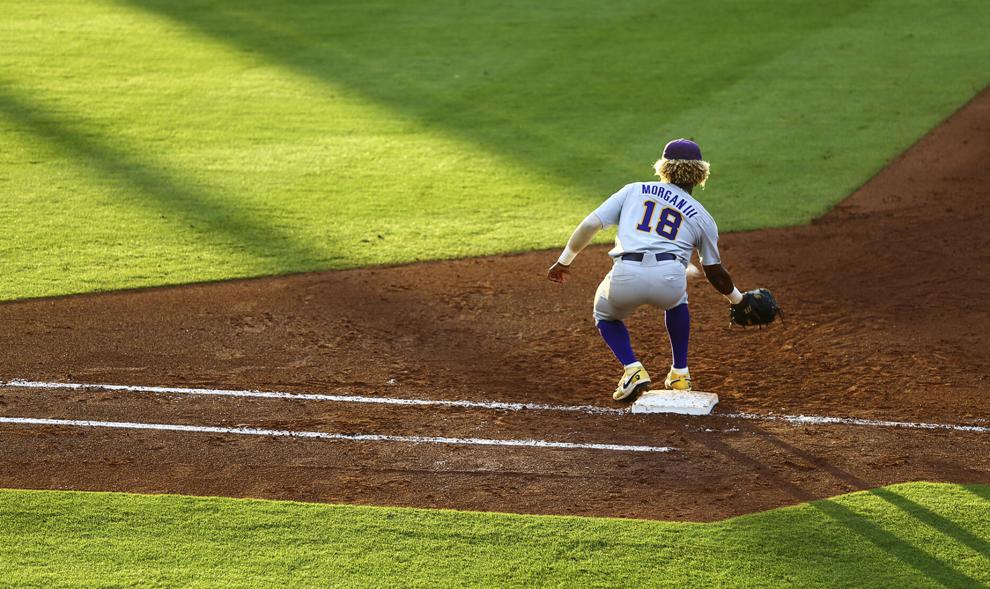 Texas A&M vs. LSU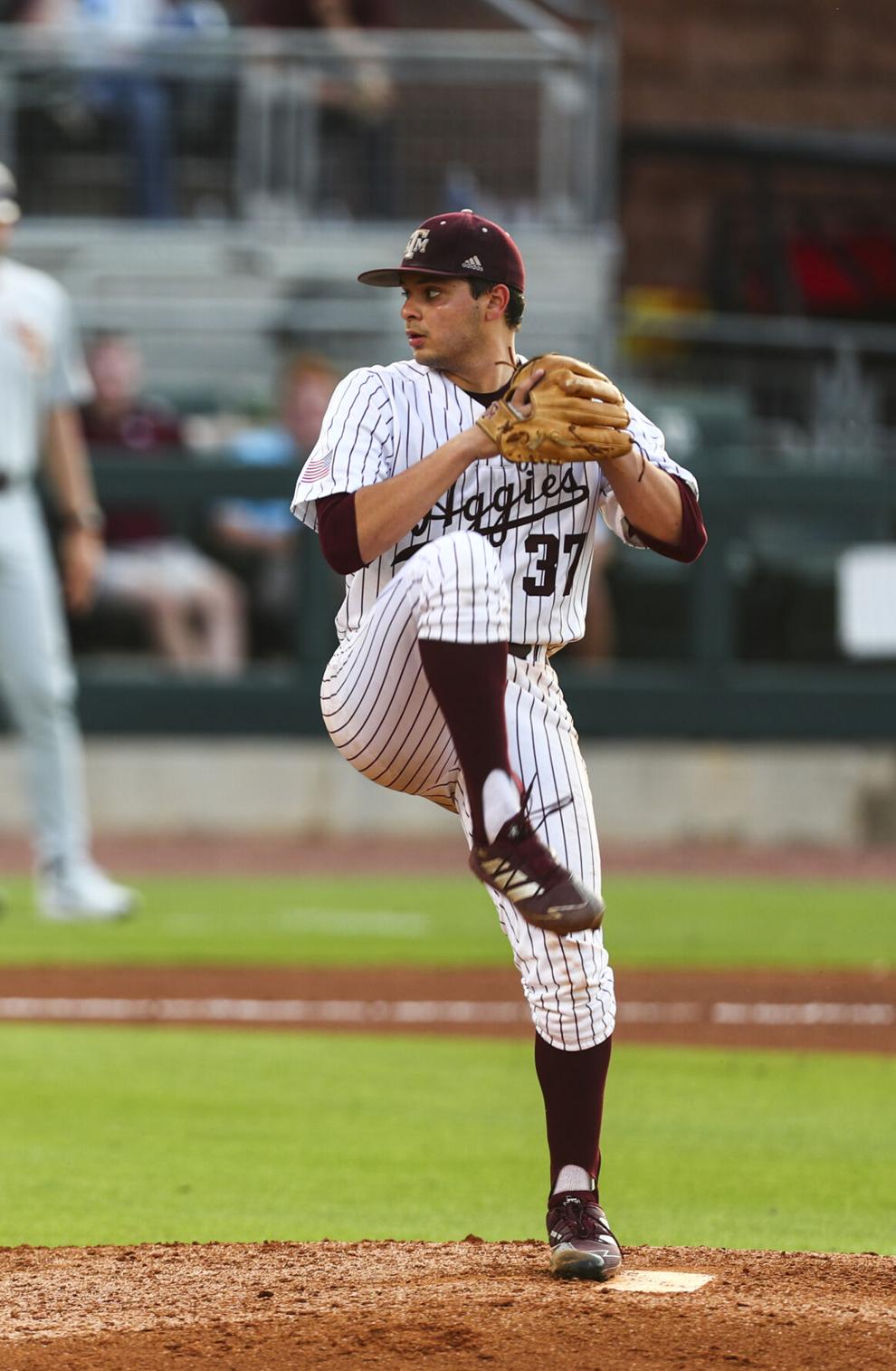 Texas A&M vs. LSU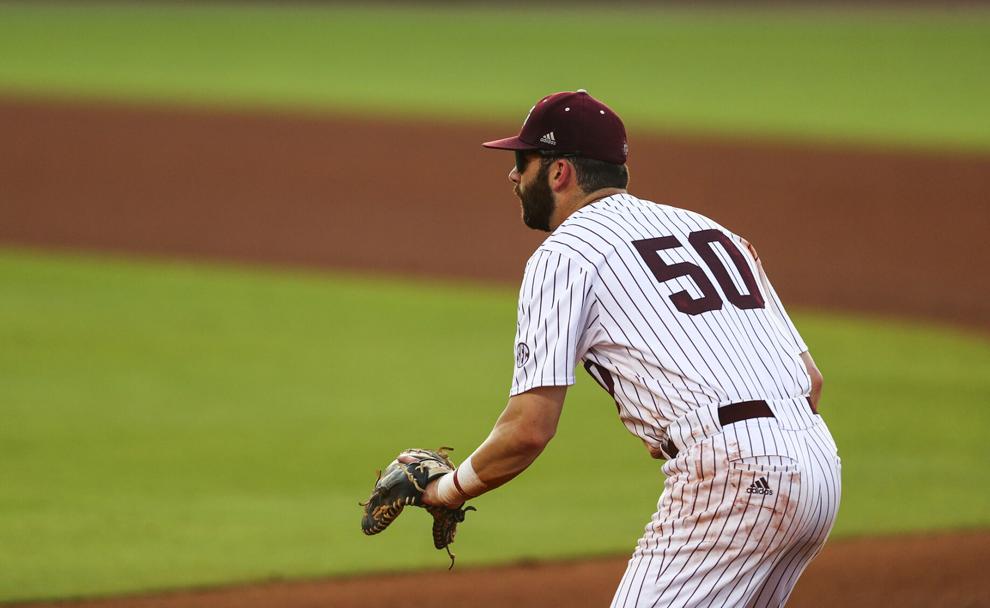 Texas A&M vs. LSU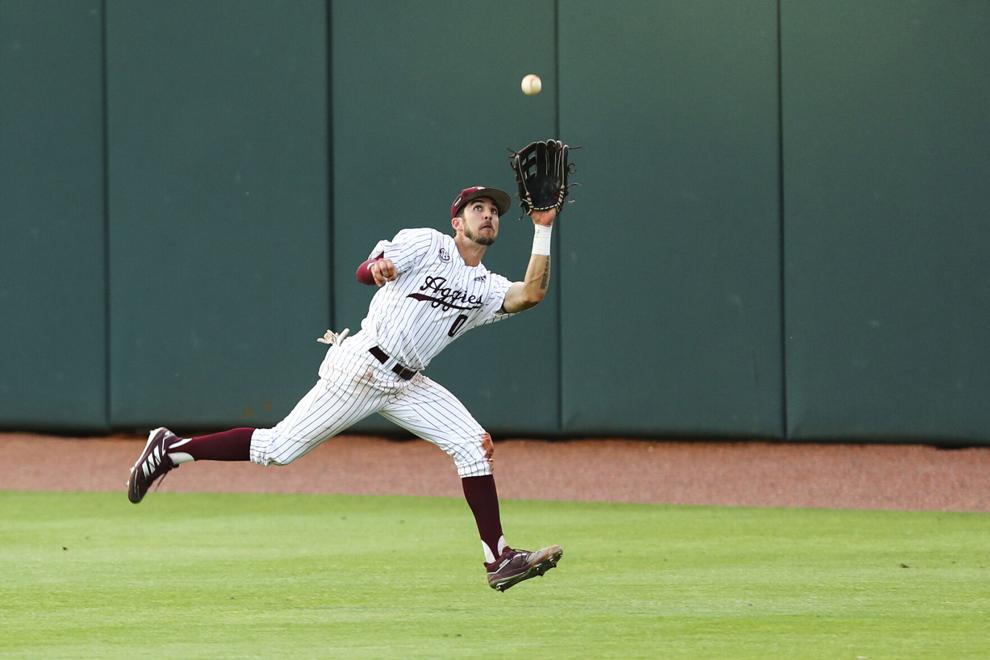 Texas A&M vs. LSU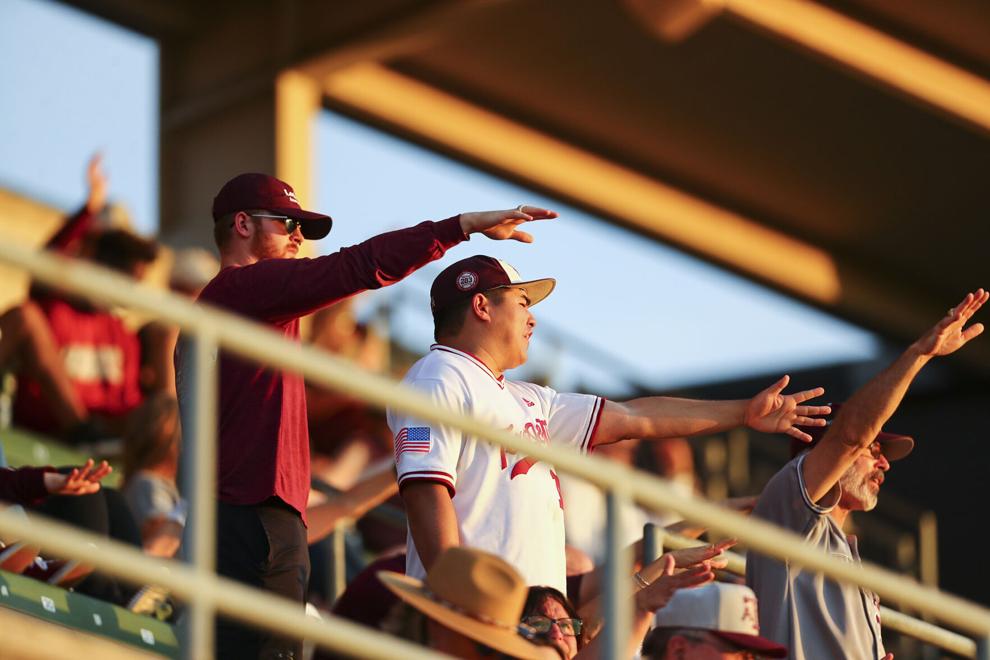 Texas A&M vs. LSU
Texas A&M vs. LSU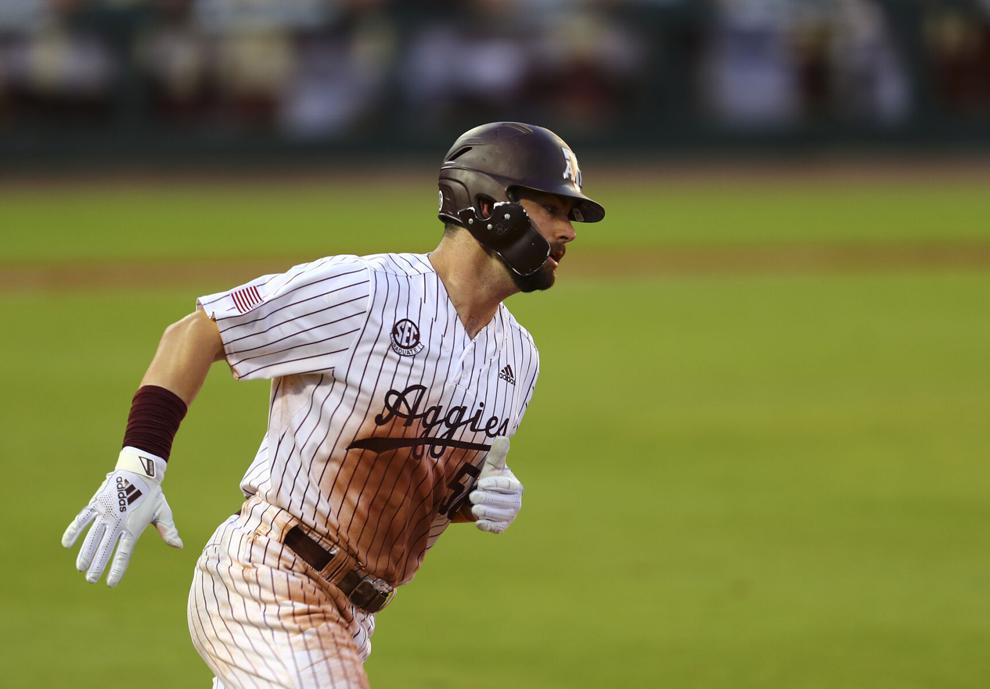 Texas A&M vs. LSU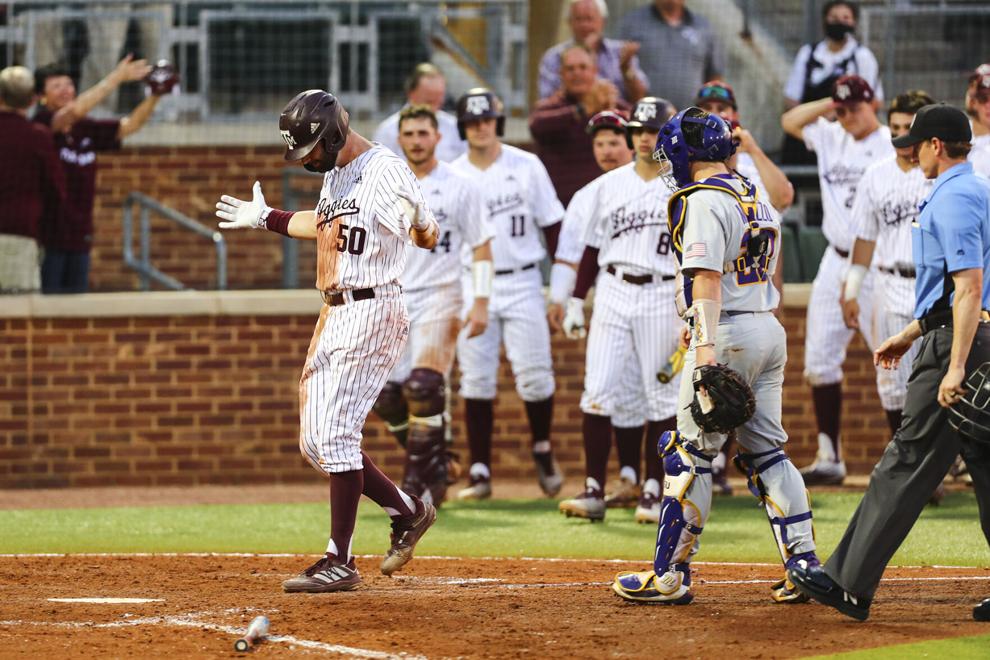 Texas A&M vs. LSU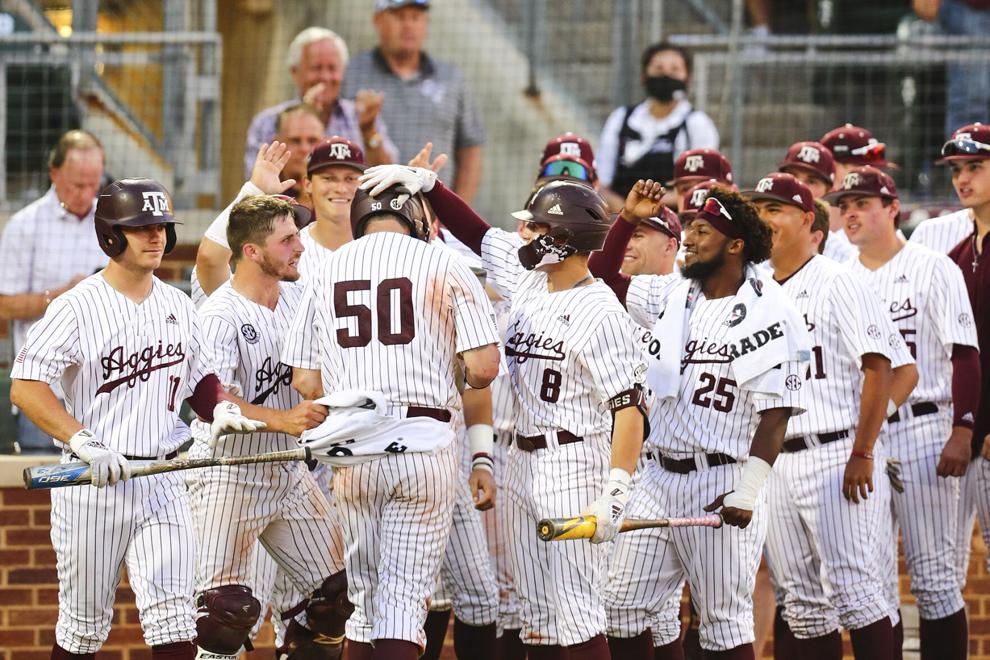 Texas A&M vs. LSU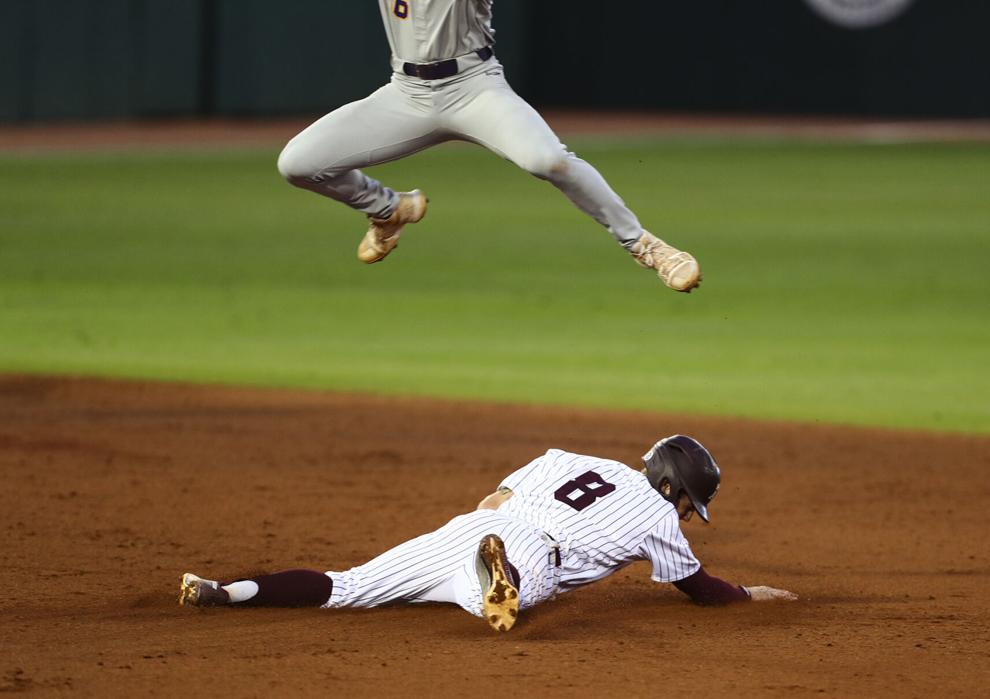 Texas A&M vs. LSU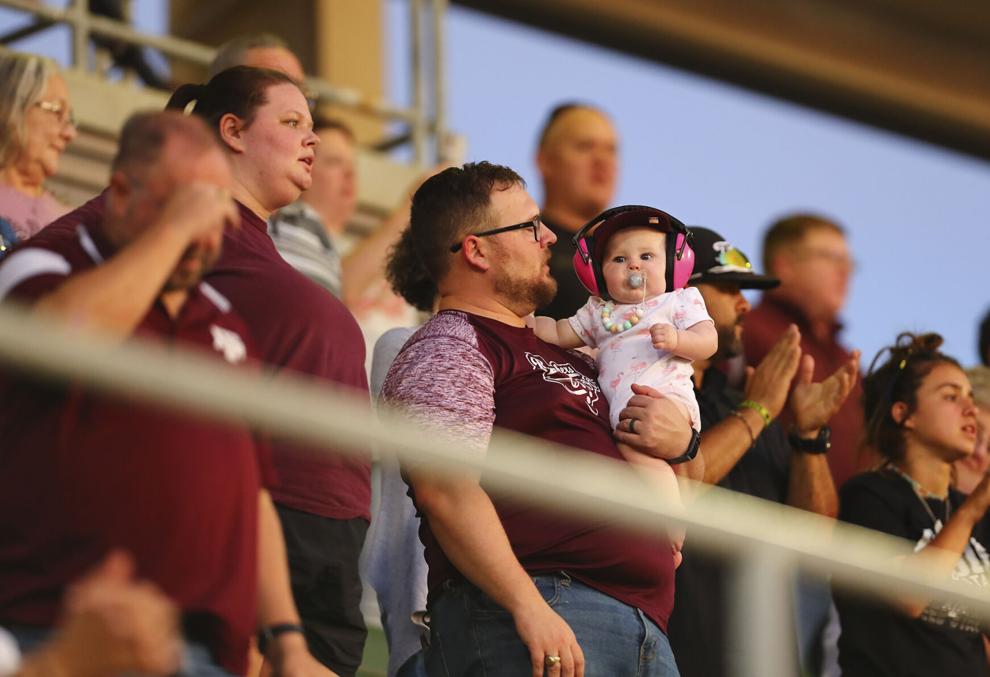 Texas A&M vs. LSU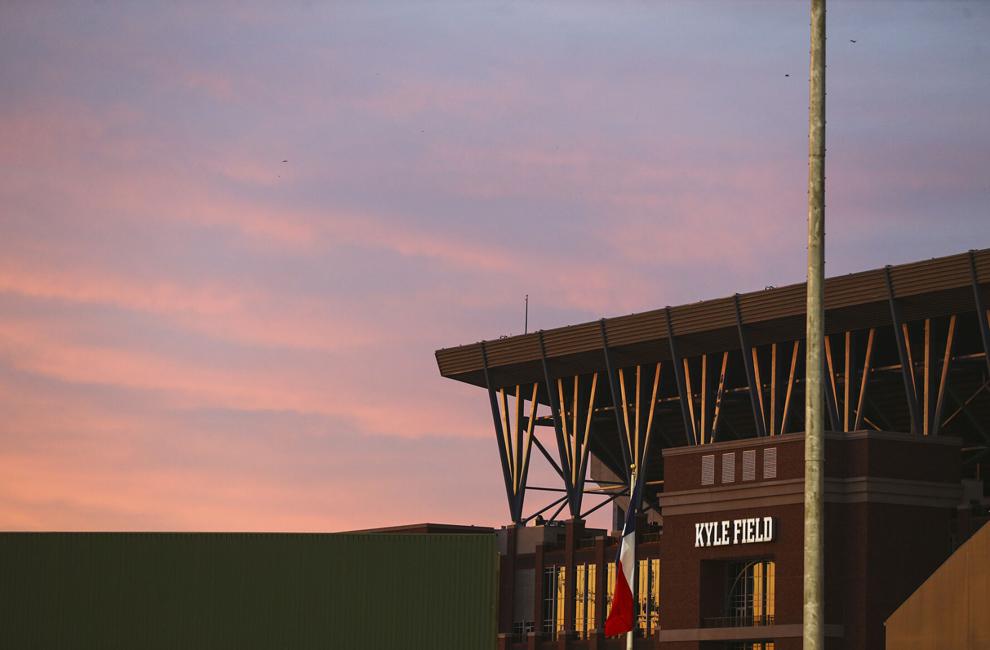 Texas A&M vs. LSU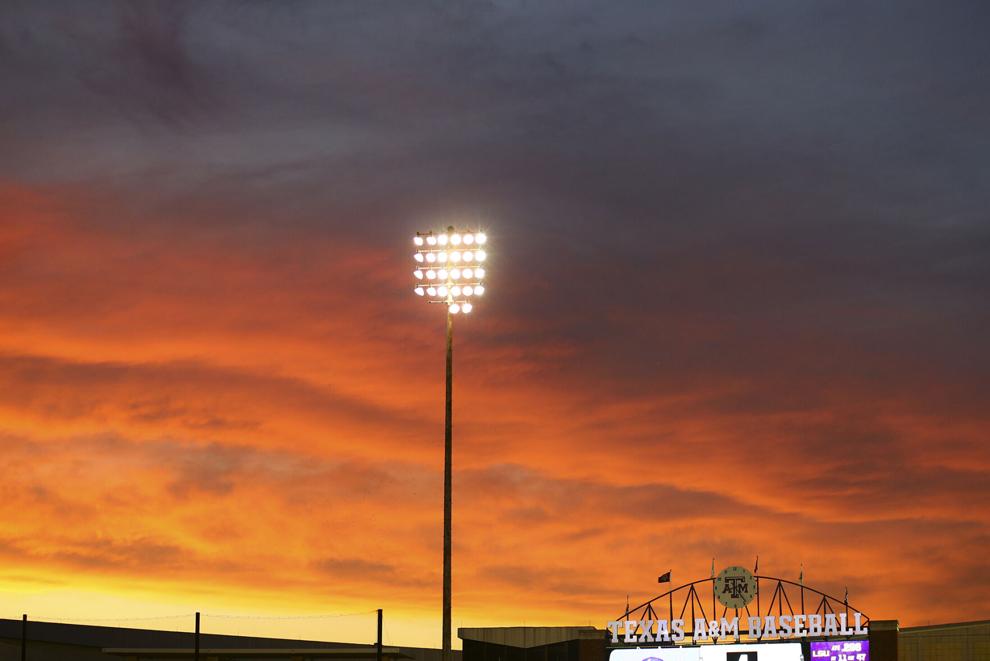 Texas A&M vs. LSU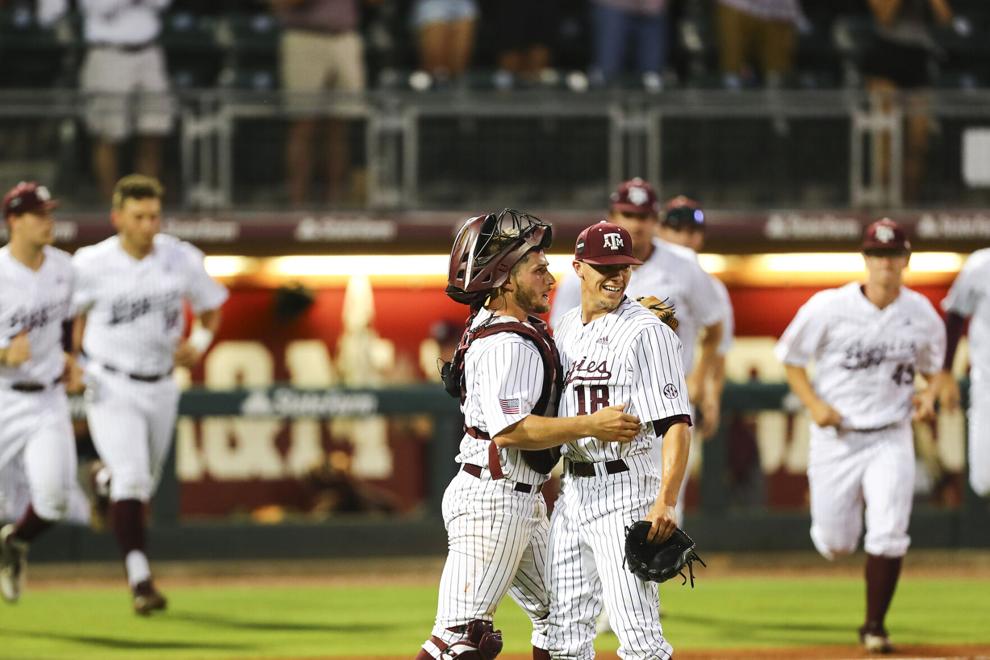 Texas A&M vs. LSU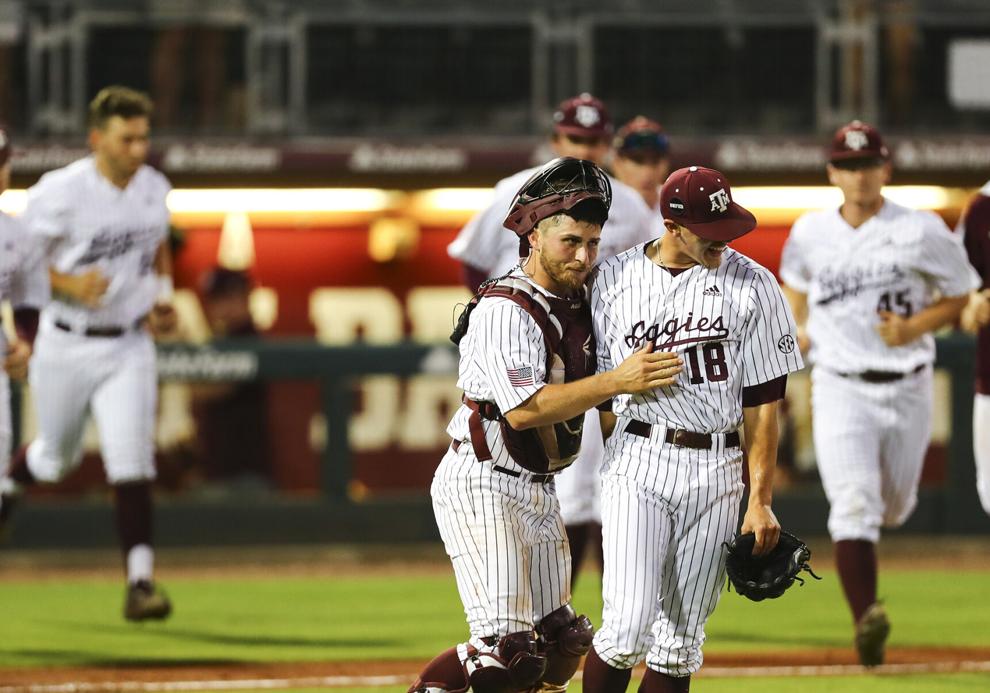 Texas A&M vs. LSU