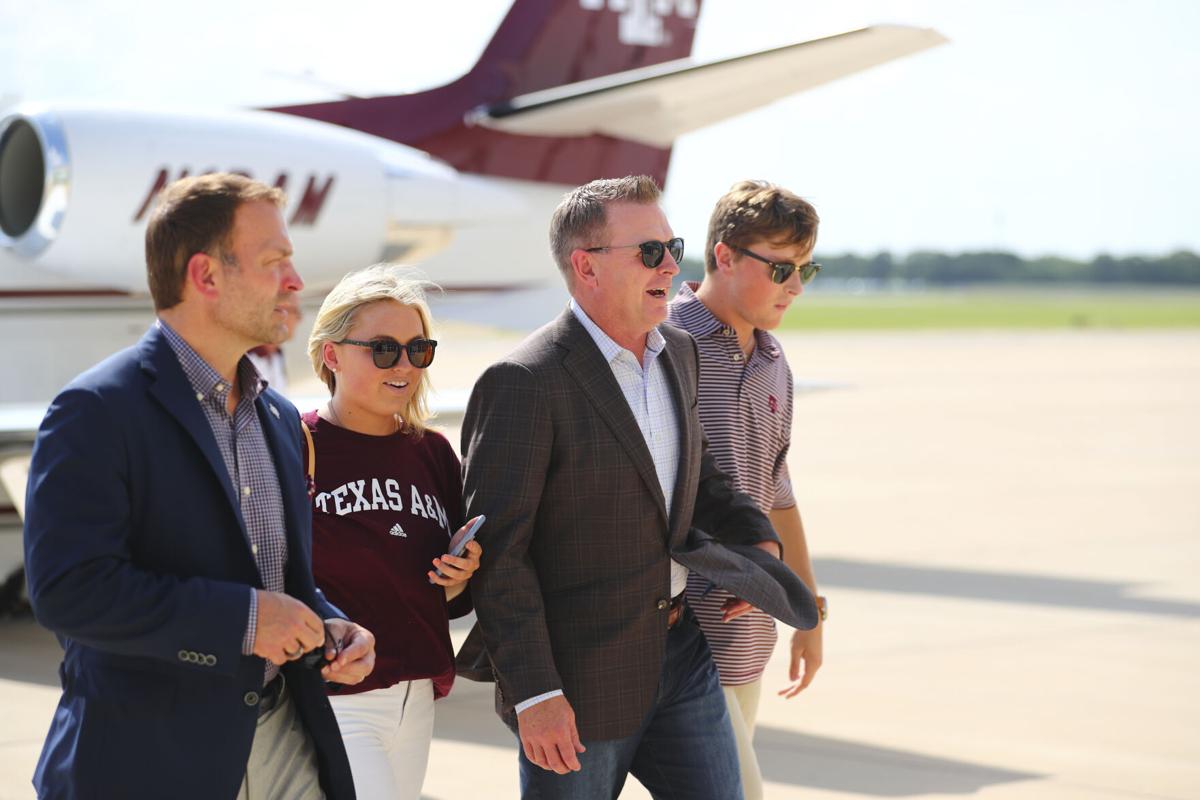 Six years to the day that Jim Schlossnagle walked off a Texas A&M University System plane at Easterwood Airport to begin his tenure as the Aggies' head baseball coach, his TCU squad walked off a 16-inning super regional win over A&M thanks to an Evan Skoug single and a throwing error that allowed the game-winning run to cross the plate.
That game started a run of TCU ending A&M's season for three straight years, the first two in the 2015-16 super regionals and the third at the 2017 College World Series. The Horned Frogs weren't always the most talented team on the field in those contests. They were, however, the tougher of the two squads.
Schlossnagle now brings that mental toughness to Blue Bell Park.
My first introduction to sports psychology came in 2007 when I sat in the TCU clubhouse as a freshman bullpen catcher and listened to Schlossnagle talk about things like "green-light thoughts" and "visualization." It was nothing I had ever associated with traditional baseball training.
In fact, few people in the college baseball world at that time had fully ingrained sports psychology into their program.
"It shows you how on the cutting edge he was on seeing the importance of the sports psychology side of things, and he's great at it," former TCU All-American and major leaguer Chad Huffman said. "Everything has evolved through the years, but I know for me personally not only at TCU but it helped me throughout my entire career."
Schlossnagle began using performance coach Brian Cain around the 2006 season, and Cain has been a mainstay with the TCU program since, while also serving other teams around the country. Cain has players visualize monumental triumphs as well as catastrophic failures on the field. He teaches breathing techniques and provides methods to calm the mind before taking the batter's box or the mound.
Schlossnagle, in turn, made these routines a part of the daily life of a TCU baseball player, so they become muscle memory when things become hectic on the field.
"It's not a talent thing," Cain said. "A lot of teams have talent. Texas A&M has talent. The culture that Jim is going to instill is going to allow that talent to show up on game day, because the players are doing to do what we call 'sink to their training,' and their training is going to be the best in the country."
Schlossnagle puts his teams through various kinds of situations they might face in an upcoming series, whether it be playing loud stadium noise over speakers during practice or finding something to focus on in the stadium before a game begins, so when anxiety sets in, the player is prepared to look to that point and recenter himself.
"His preparation is out of this world," former TCU second baseman Ben Carruthers said. "It was all about preparation. It was all about that mentality and psychologically getting yourself into that position already, so when you are in that position in reality, you are comfortable."
Former TCU infielder Steven Trout took this approach to heart and now has instituted a similar approach as the head coach of the Texas State baseball team. This season in his second year at the helm, his Bobcats knocked off the Horned Frogs in a midweek nonconference game.
"If you think back to Jim's success in the super regionals and things like that where they had some really great game and crazy comeback and extra-inning games, that's mental toughness," Trout said. "That's the ability to handle adversity and push through it. That's why they went on such a great run there for four years going to Omaha four years ago, because they were mentally tough, and they were prepared to handle all the adversity that they were going to go through."
Tennessee head coach Tony Vitello, a former assistant under Schlossnagle, also has brought this approach to Knoxville, Tennessee, and it has reaped dividends with the Volunteers reaching the super regionals this season.
Schlossnagle will bring Cain's philosophies, as well as Cain himself, to Blue Bell Park in the months and years to come, working in conjunction with A&M's in-house sports psychology department. And that focus on training between the ears, as much as on the diamond, should move the Aggies into the highest echelon of college baseball programs.
"When the talent level is equal, as it is across the SEC, the teams that succeed are the teams that have something to go to when the pressure hits," Cain said. "When talent is the same, you have to have an edge, and Jim Schlossnagle knows how to create that edge better than anybody in the country."