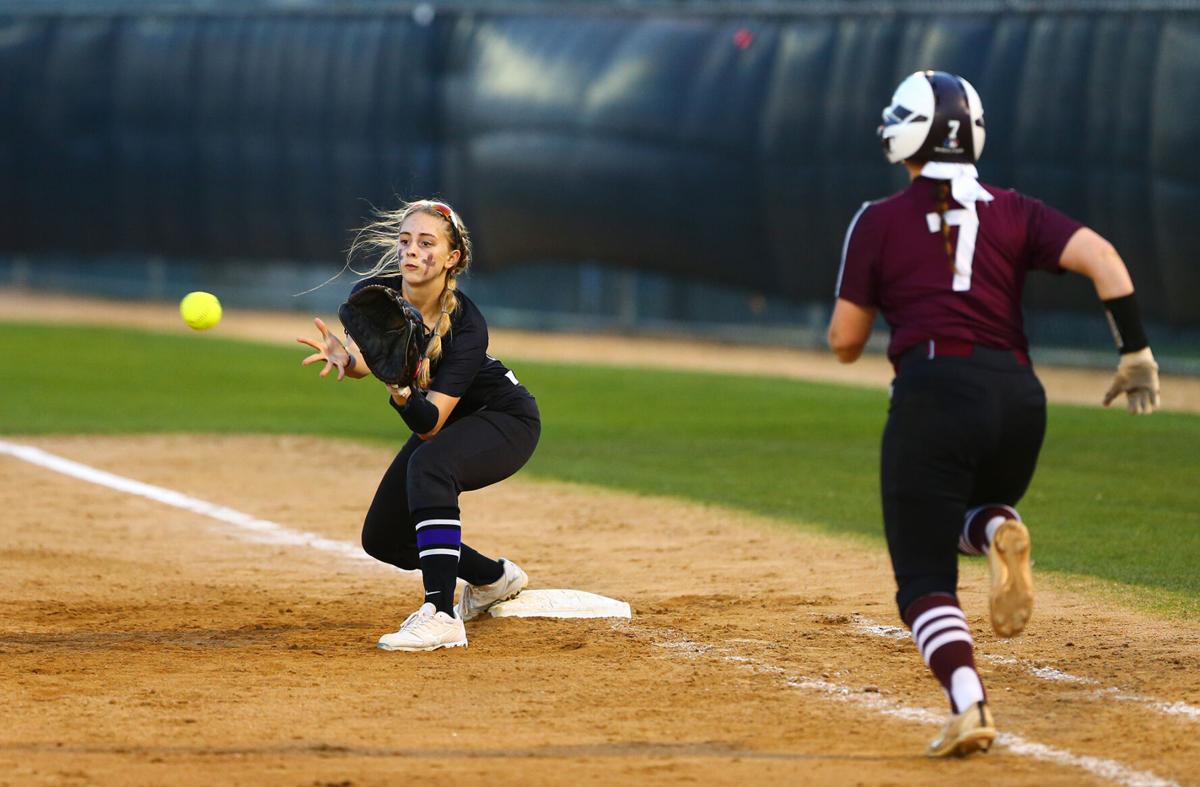 The playoffs are not on the horizon for the A&M Consolidated and College Station softball teams, but they played Tuesday night's District 19-5A game as if it were for the state championship.
College Station sophomore Kyla Clark, a defensive replacement, knocked in the deciding run in the Lady Cougars' 10-9 victory at Cougar Field.
Clark, who struck out on three pitches in the fifth inning with the game tied at 6 and a runner on third, came through with a sharp single to center in the next inning to break the 9-9 tie.
"She did a great job coming off the bench and getting that clutch hit for us," College Station Brandy Gibson said. "I know she's super pumped."
All the Lady Cougars celebrated around pitcher Mia Ramirez after the final out and rightfully so. College Station (2-12, 1-8) not only avenged a 3-2 loss to Consol (9-11, 2-7) earlier in the season but won its first district game.
"It means a lot," College Station shortstop Sage Scarmardo said. "We have a very young team, and tonight just showed that we finally worked as a team and everyone did their part and it's a great feeling."
College Station, which had been one of Class 5A Region III's best teams in recent years, doesn't have a senior on its roster. Scarmardo is one of four junior starters along with four freshmen and two sophomores.
"We're moving forward and we're taking little steps day by day," Gibson said. "Tonight was big just for our culture and developing that fighting mentality."
College Station had two big innings. The Lady Cougars scored five runs in the first on three hits, the big blow an RBI double to the left-field fence by sophomore Heaven Serna. College Station later broke a 6-6 tie with three extra-base hits in the fifth. Camryn Mata and junior Libby Gunter hit doubles and Scarmardo hit her second homer of the season.
"I just focused on driving the ball," Scarmardo said. "When you focus on one little thing, big things happen. And I was really excited I could do that for my team."
Consol didn't allow Scarmardo's impressive two-run blast over the right-field fence stand as the game-winner by answering with three runs in the sixth. The first four batters reached, the last a two-run double by Cassidy Rich. Claire Sisco's sacrifice fly tied the score.
Physical and mental errors and walks played a role in most scores, including College Station's final run. Serna reached on an infield hit in the sixth and took second on a throwing error on the play. A hit batter and another error — the game's seventh — set the stage for Clark to be the hero.
"We love that they kept coming back and then us having to offensively to get it done again," Gibson said. "And that's what we need — we need to be pushed that way. So it was great. We saw a little victory in that way tonight."
Consol, which scored two runs in its last at-bat to beat College Station in the first meeting, was missing two key cogs in pitcher Raegan Johnson and cleanup hitter Aiyana Coleman, who were both out with illnesses.
Consol starting pitcher Grace Rayborn was unable to get out of the first inning, but Sisco, who helped lead the Consol girls basketball team to the regional quarterfinals last season, allowed only four earned runs.
"We made the switch to the offspeed pitcher we have," Consol coach Heather Slaton said. "And she really gave us a chance to win that ballgame. When you look at that game, we outhit them. We made too many errors and we committed too many mistakes baserunningwise, but our pitching staff tonight kept us in the game."
Consol ran itself out of a big inning in the fifth. A pair of College Station errors allowed the Lady Tigers to score a run to tie the game. Consol was poised to score more with two runners on. The Lady Tigers came up with a clutch hit to right field. The batter hustled toward second, but the base was occupied as the baserunners stopped at third and second. The Lady Cougars were able to tag out the runner trying to return to first, then trapped another runner between second and third. College Station tagged out that runner well before the lead runner reached home.
Clark, who was inserted in right field during that inning, was the one who threw in the softball.
"She was a little spark plug for us," Gibson said. "She got that ball in quick on that hit down the line and allowed us to get a little double-play situation."
Consol scored three runs in the second to tie the game at 5, but it could have been worse. Consol's Leah Becerra had a bunt single to load the bases with no outs, but freshman third baseman Bryce Clendenin teamed up with shortstop Scarmardo covering third to pick the runner off third on the play.
College Station freshman right-hander Mia Ramirez threw a complete game. She retired the side in order in only the fourth, but was at her best in the seventh, throwing seven of her eight pitches for strikes to get the last two outs after Consol pinch-hitter Karly Risner had singled.
"She finally started getting in her groove and we stuck with here," Gibson said. "Because we know once she gets it in her head to fight and compete, she gets it down. And she did an outstanding job."
Gibson said the weekly team dinners by parents to help the youngsters gel and mesh paid off in Tuesday's victory.
"It all goes back to practice and team dinners and stuff like that," Scarmardo said. "The way we compete and bond together, if we can't do it off the field, then we're not going to do it on the field. And tonight just showed that we finally got it."
College Station 10, A&M Consolidated 9
Consol 230 013 0 — 9 11 3
College Station 501 031 X — 10 10 4
Grace Rayborn, Claire Sisco (1) and Savannah Coleman; Mia Ramirez and Summer Scarmardo.
HR — Sage Scarmardo, College Station (2).
Leading hitters: CONSOL — Cassidy Rich 2-3, double, 3 RBIs; Quinn Zaragoza 1-2, 2-run triple, 3 runs; Brianna Garcia 2-3; Leah Becerra 2-4; Sisco 1-3, double, 2 RBIs. COLLEGE STATION — Camryn Mata 3-3, double, RBI; Bryce Clendenin 2-4, RBI; Heaven Serna 2-4, double, RBI; Libby Gunter 1-4, double, 2 RBIs.
Gallery: College Station beats A&M Consolidated
20210406 CS vs Consol CS 10.jpg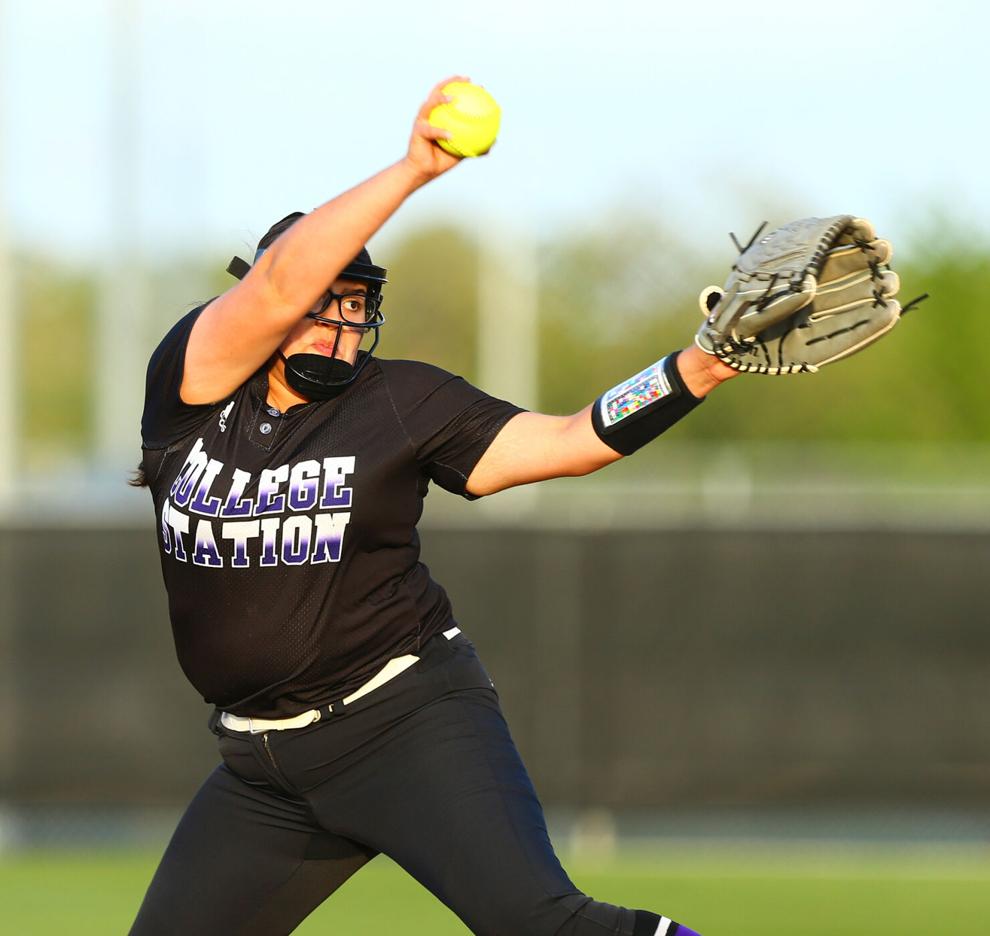 20210406 CS vs Consol CS 11.jpg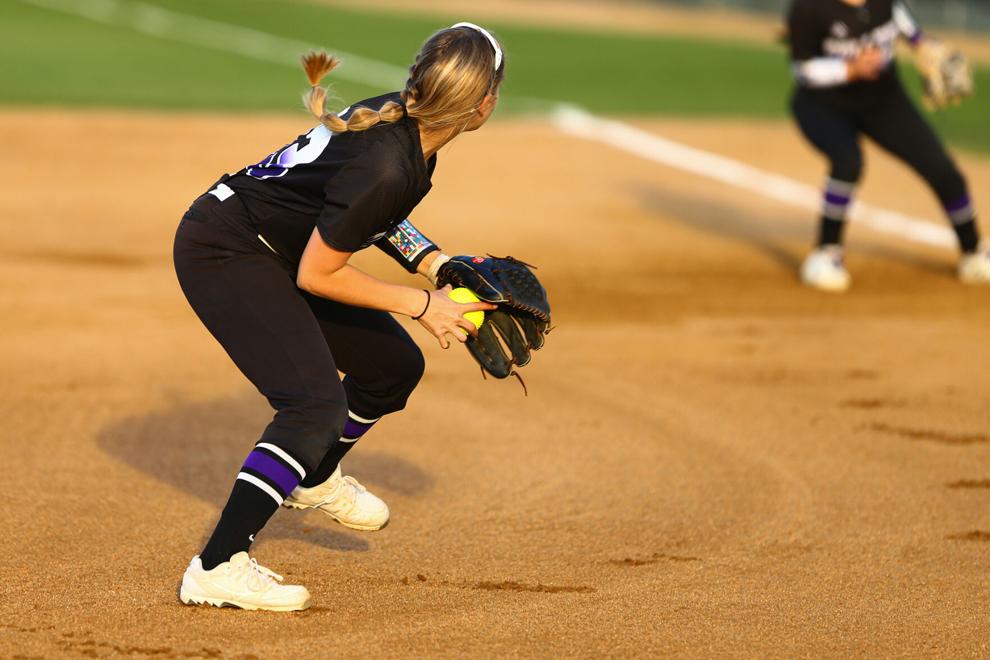 20210406 CS vs Consol CS 12.jpg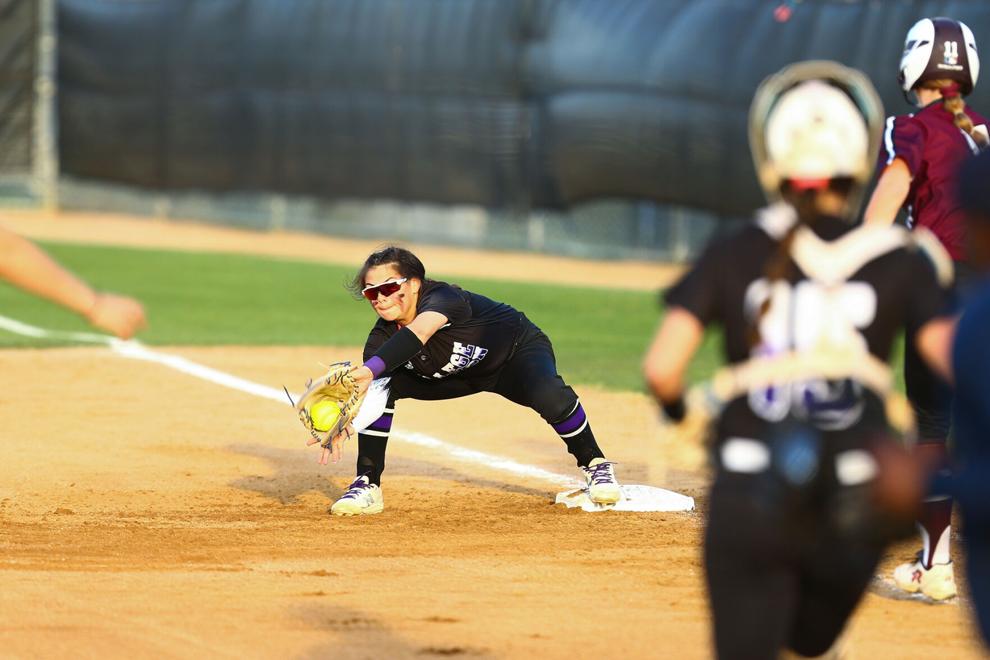 20210406 CS vs Consol CS 13.jpg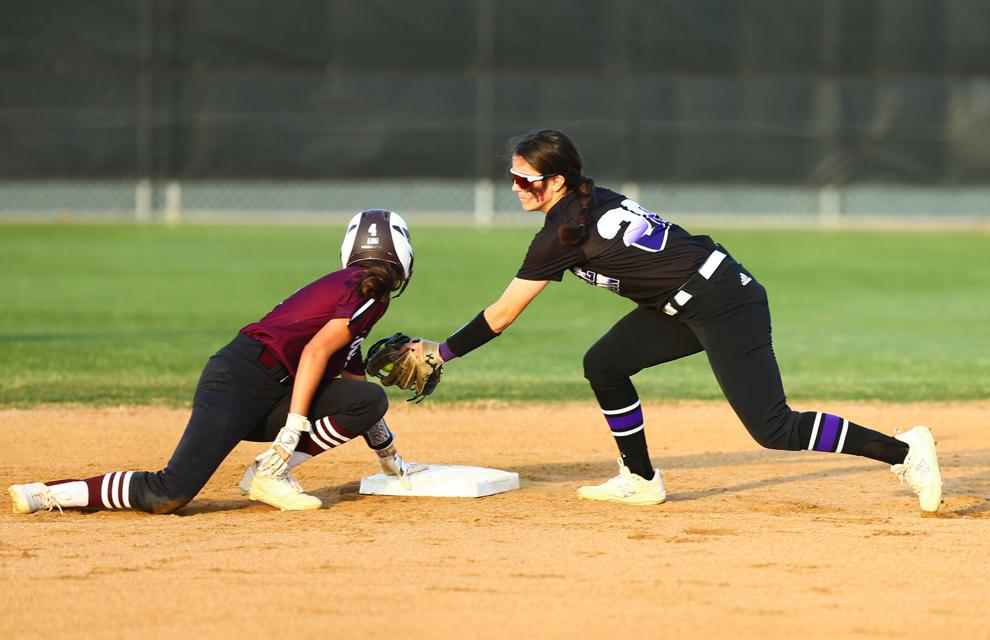 20210406 CS vs Consol CS 14.jpg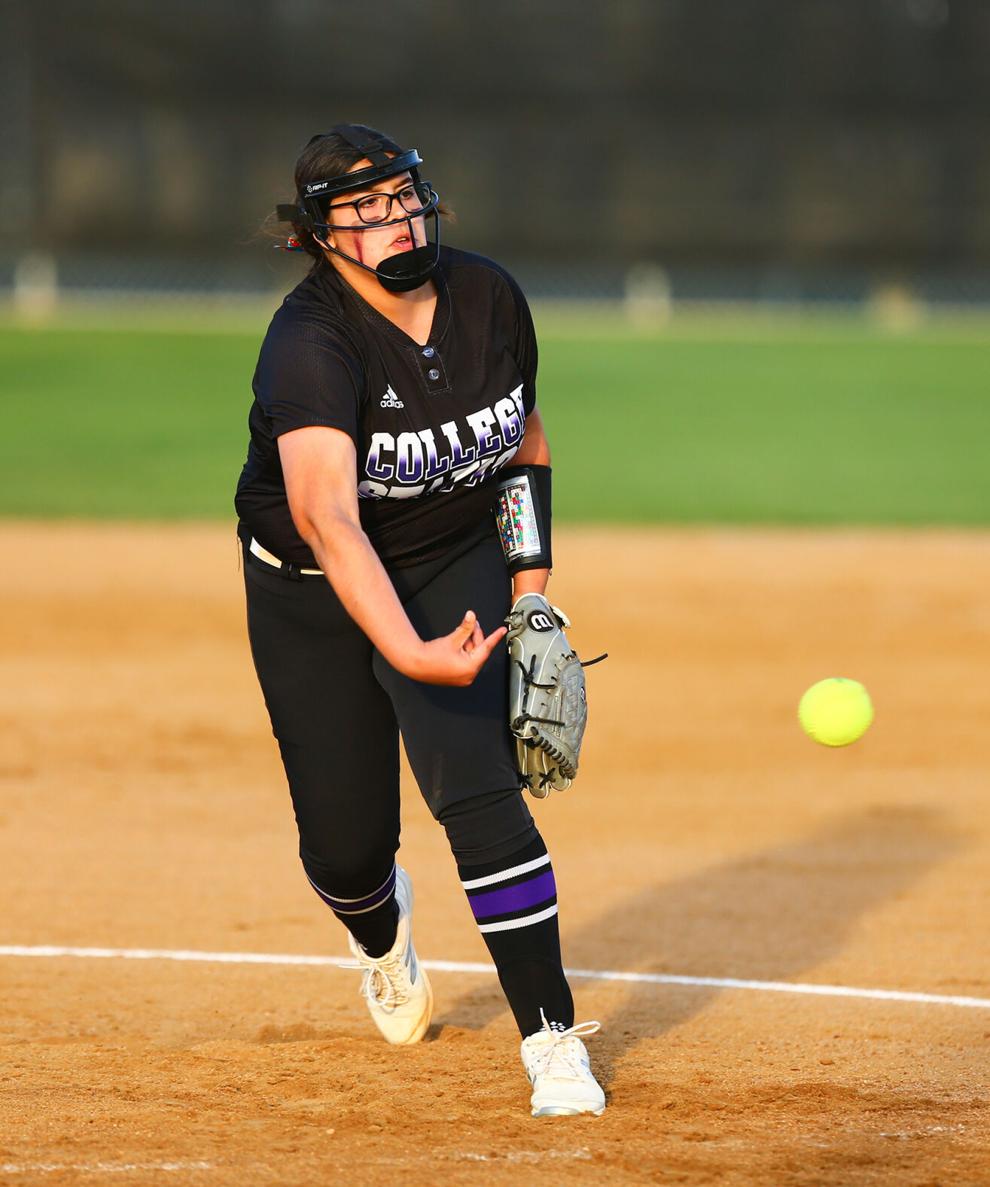 20210406 CS vs Consol CS 15.jpg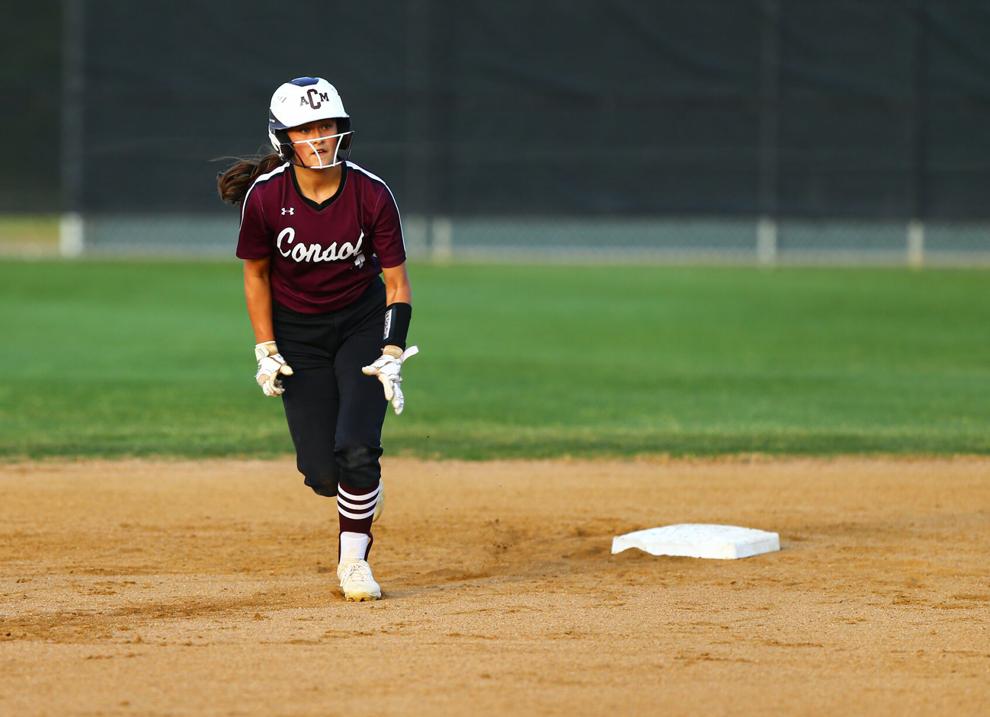 20210406 CS vs Consol CS 16.jpg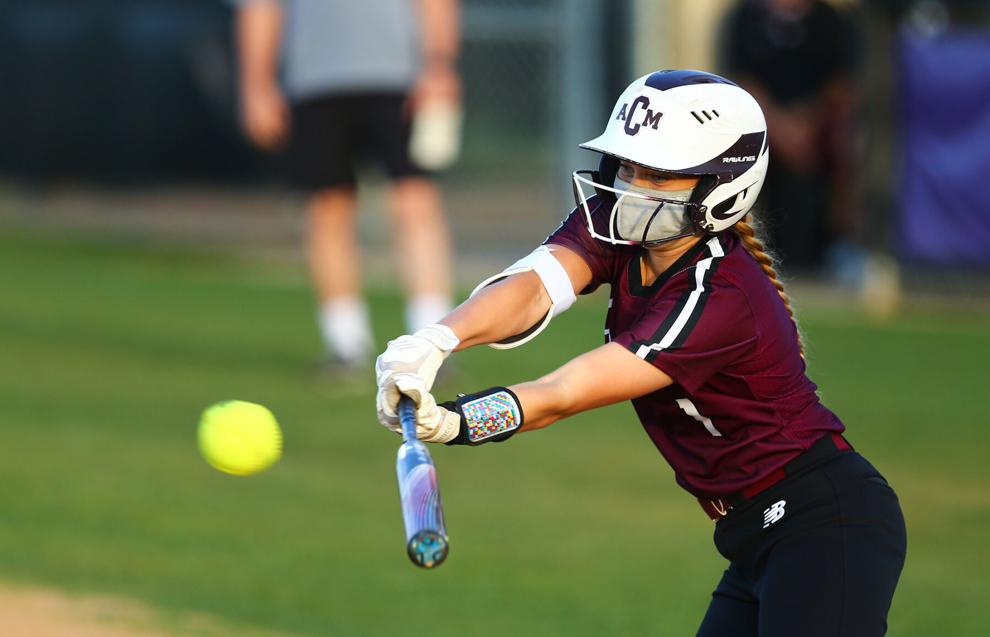 20210406 CS vs Consol CS 17.jpg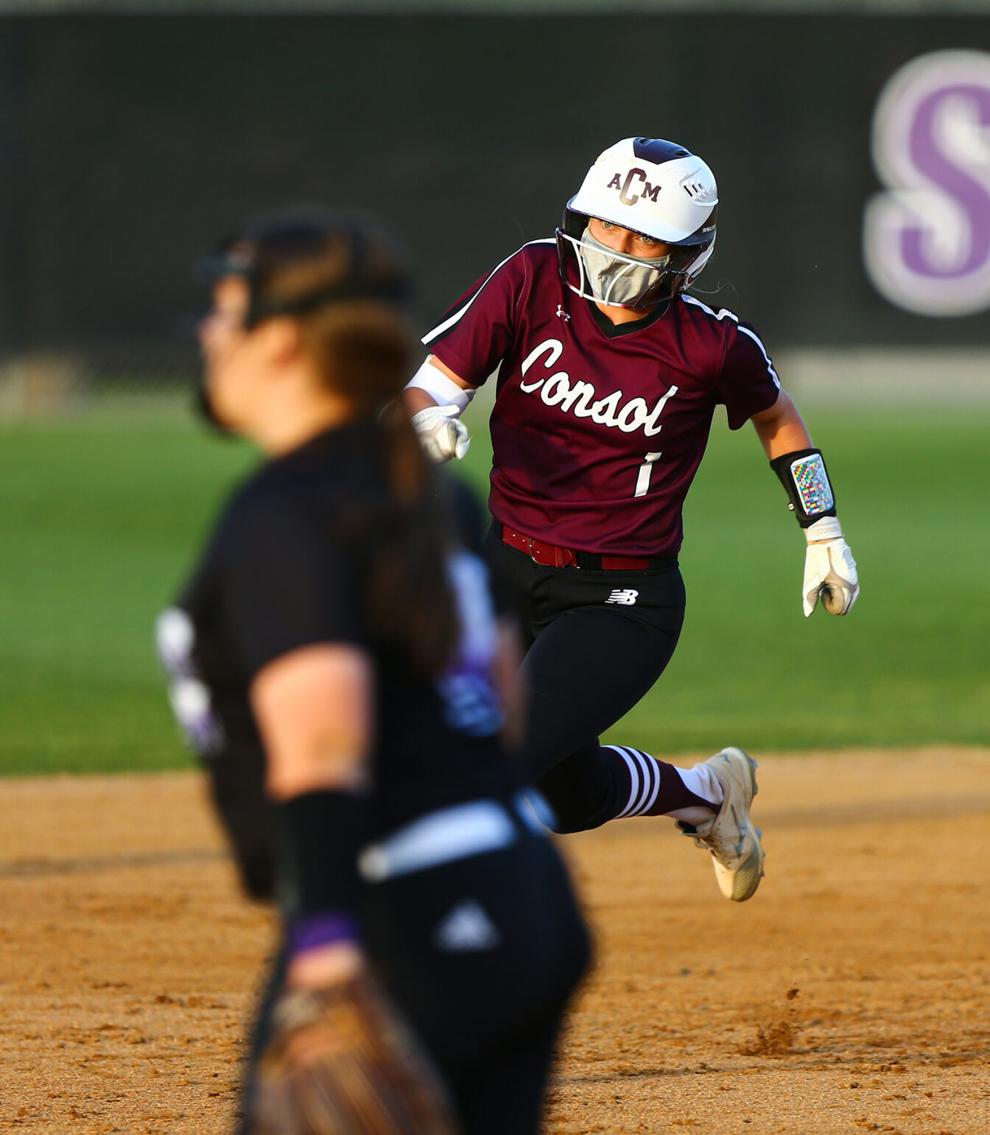 20210406 CS vs Consol CS 18.jpg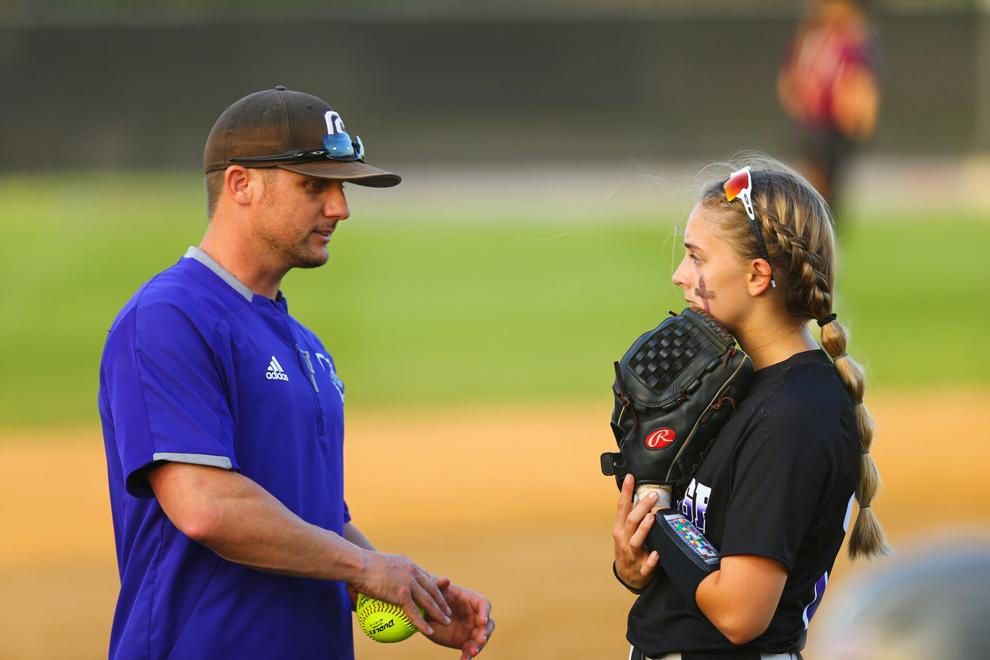 20210406 CS vs Consol CS 19.jpg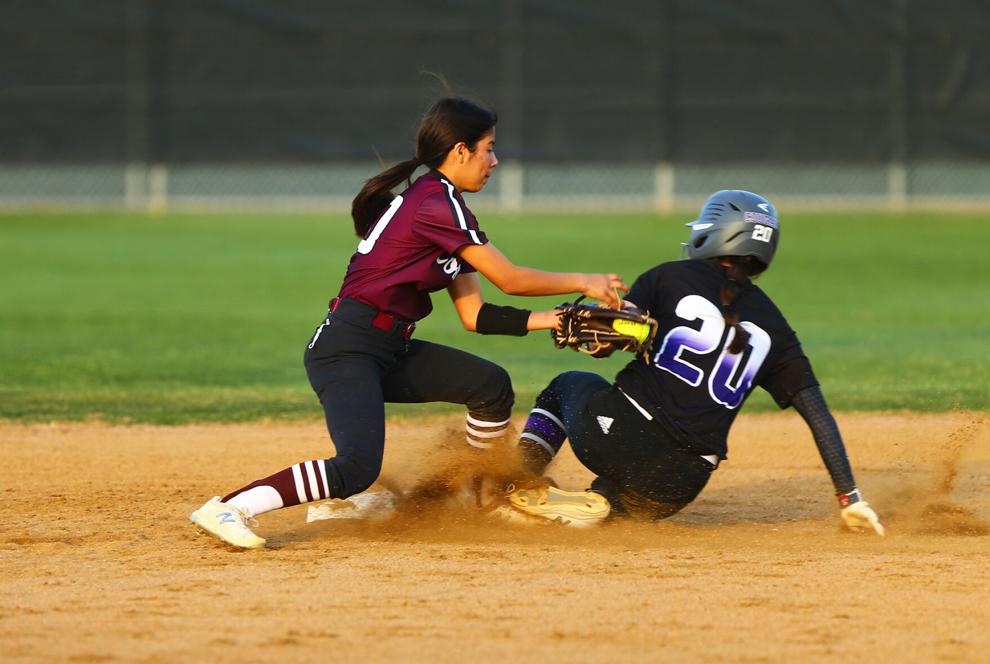 20210406 CS vs Consol CS 20.jpg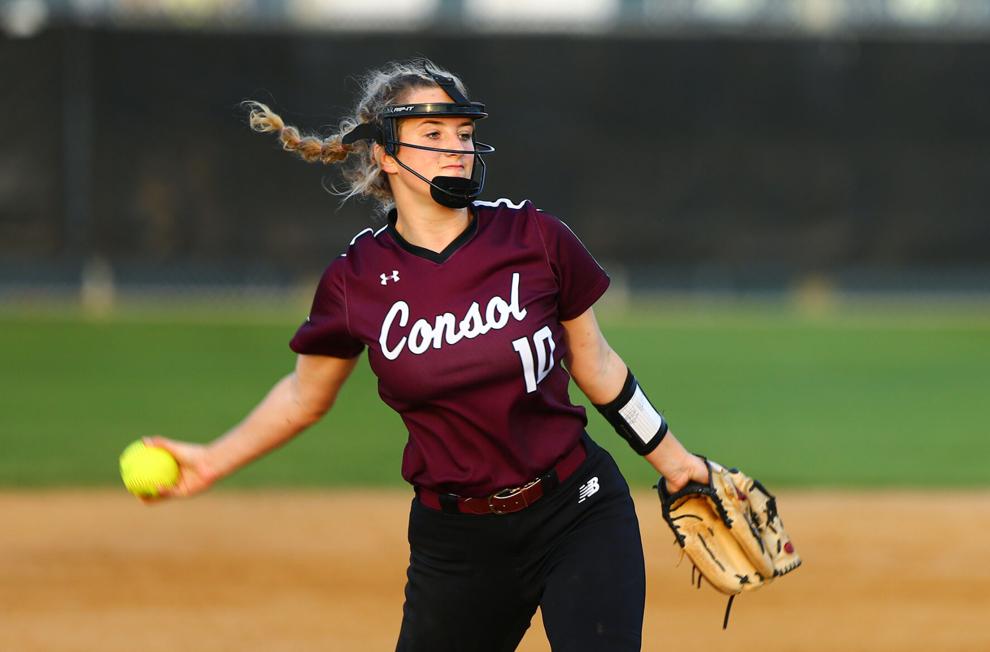 20210406 CS vs Consol CS 21.jpg
20210406 CS vs Consol CS 22.jpg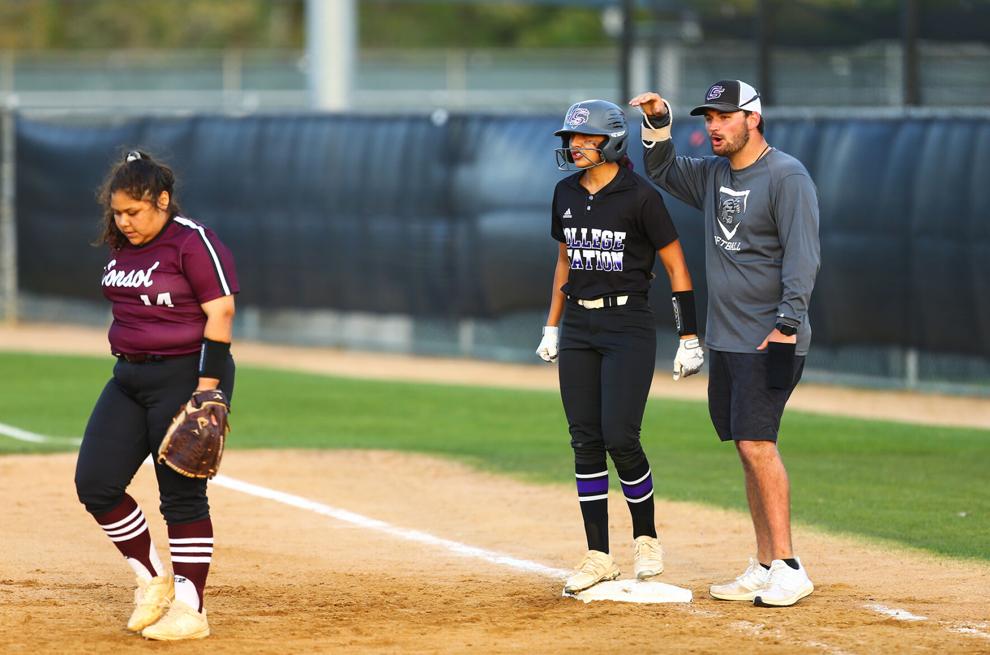 20210406 CS vs Consol CS 23.jpg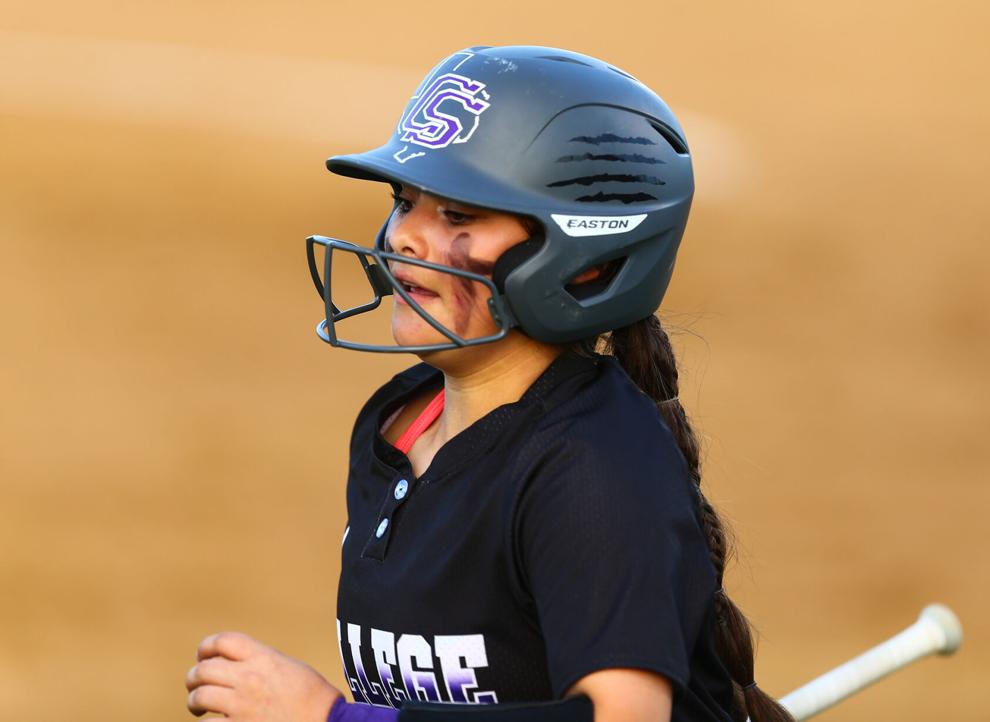 20210406 CS vs Consol CS 24.jpg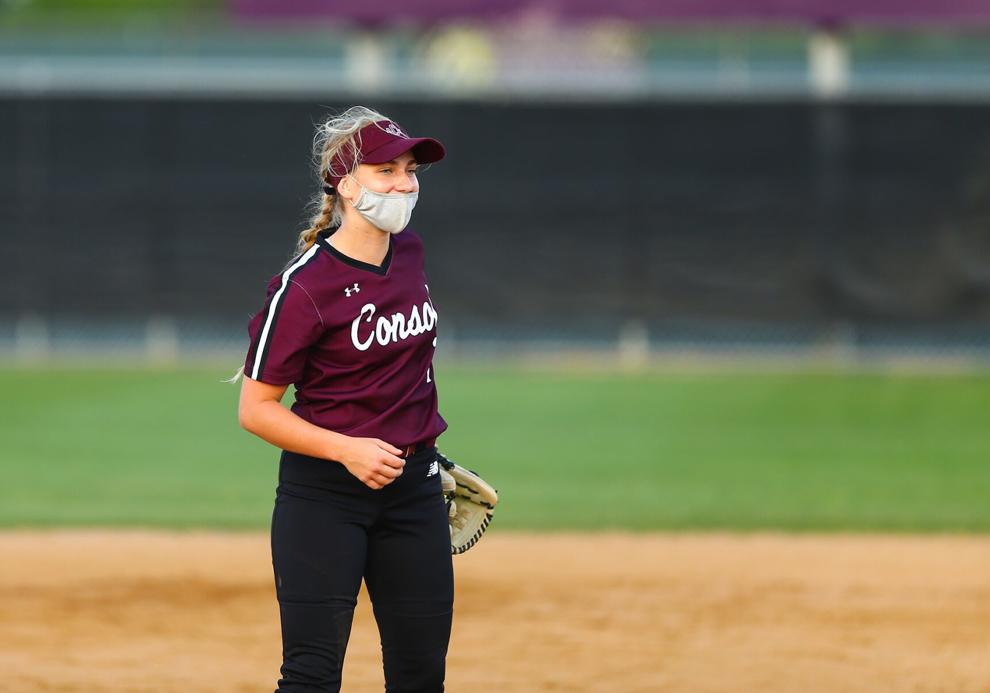 20210406 CS vs Consol CS 25.jpg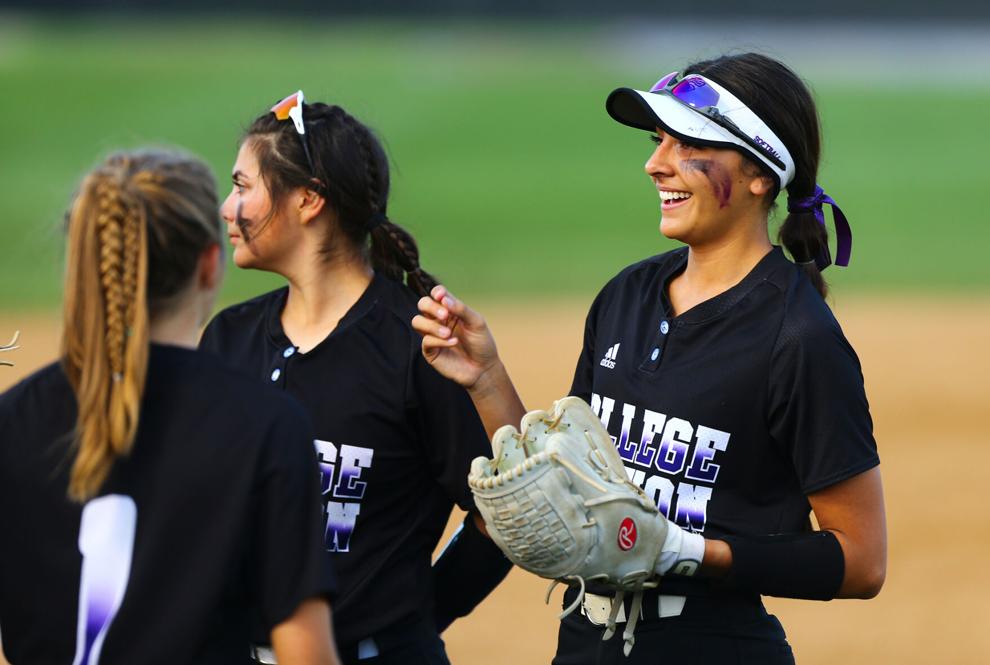 20210406 CS vs Consol CS 26.jpg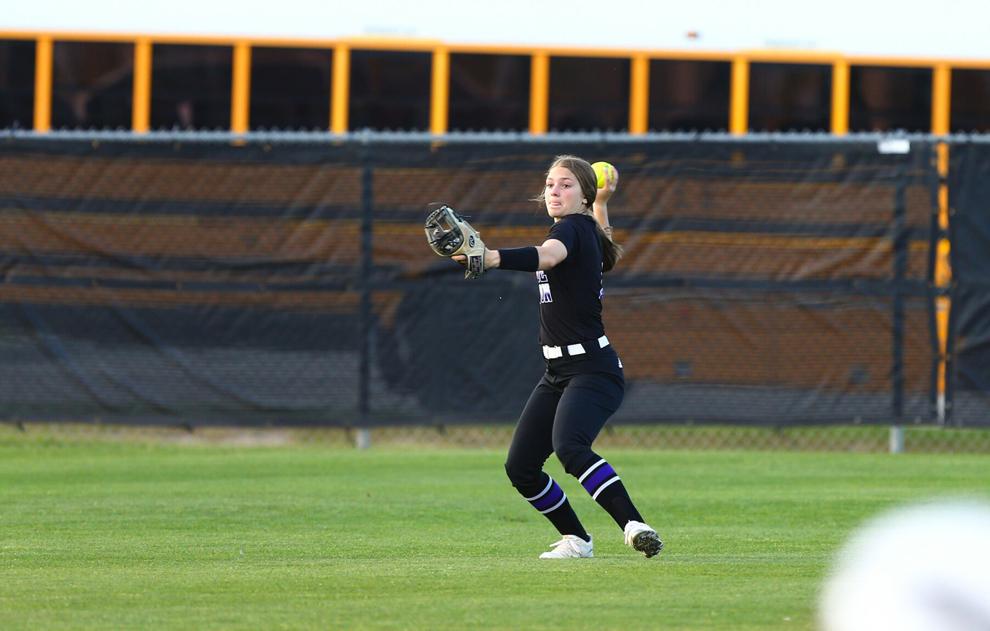 20210406 CS vs Consol CS 27.jpg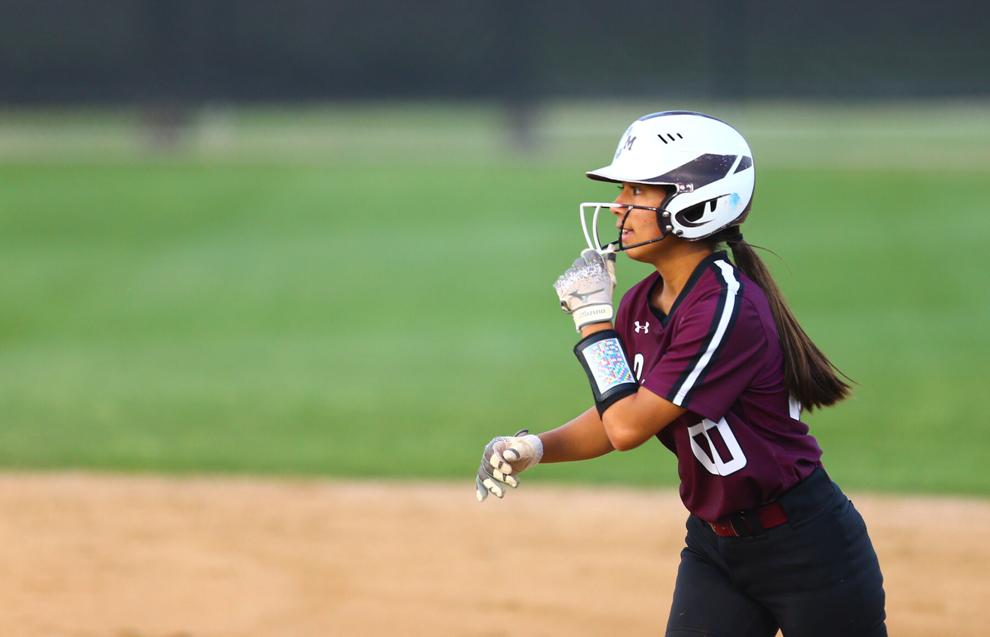 20210406 CS vs Consol CS 28.jpg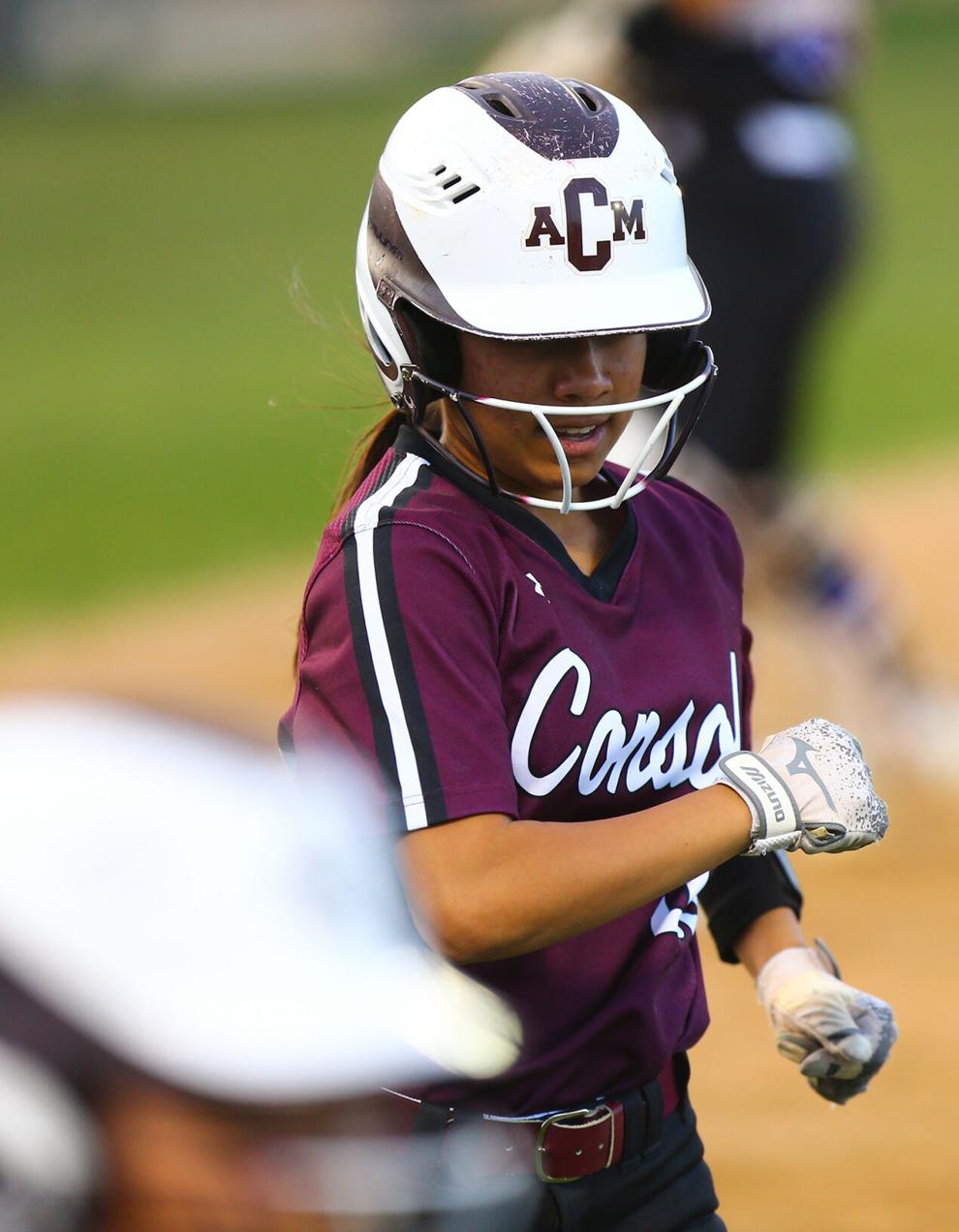 20210406 CS vs Consol CS 29.jpg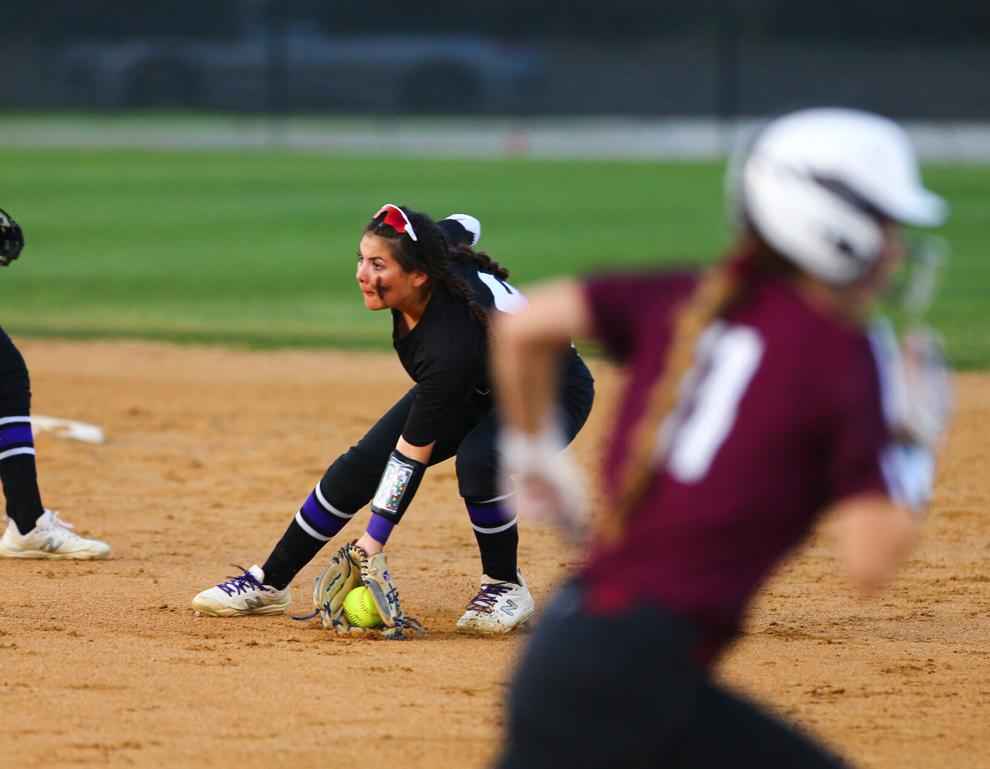 20210406 CS vs Consol CS 30.jpg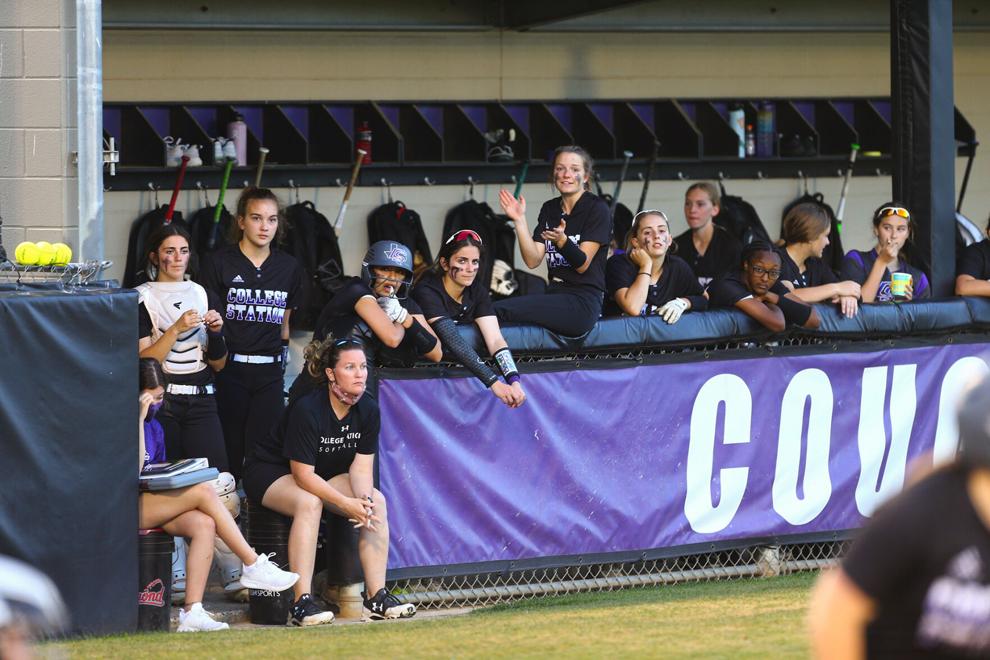 20210406 CS vs Consol CS 31.jpg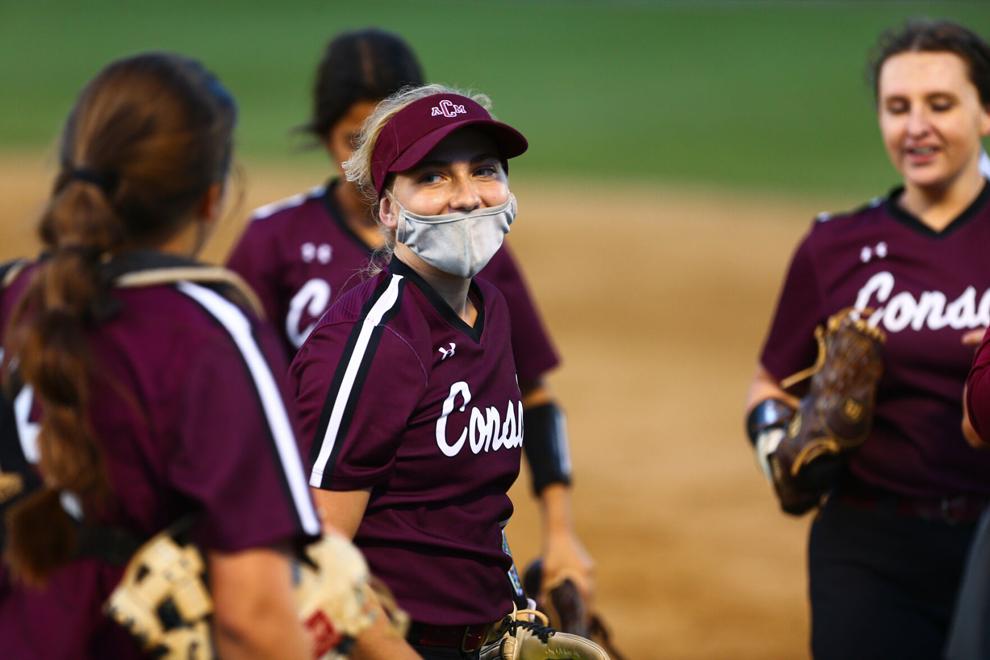 20210406 CS vs Consol CS 32.jpg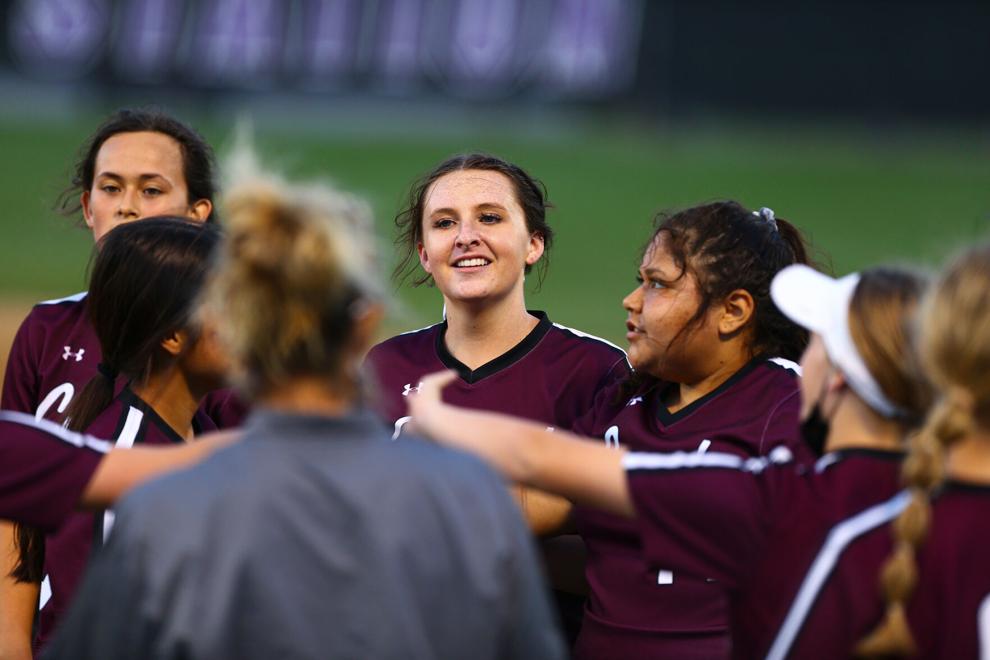 20210406 CS vs Consol CS 33.jpg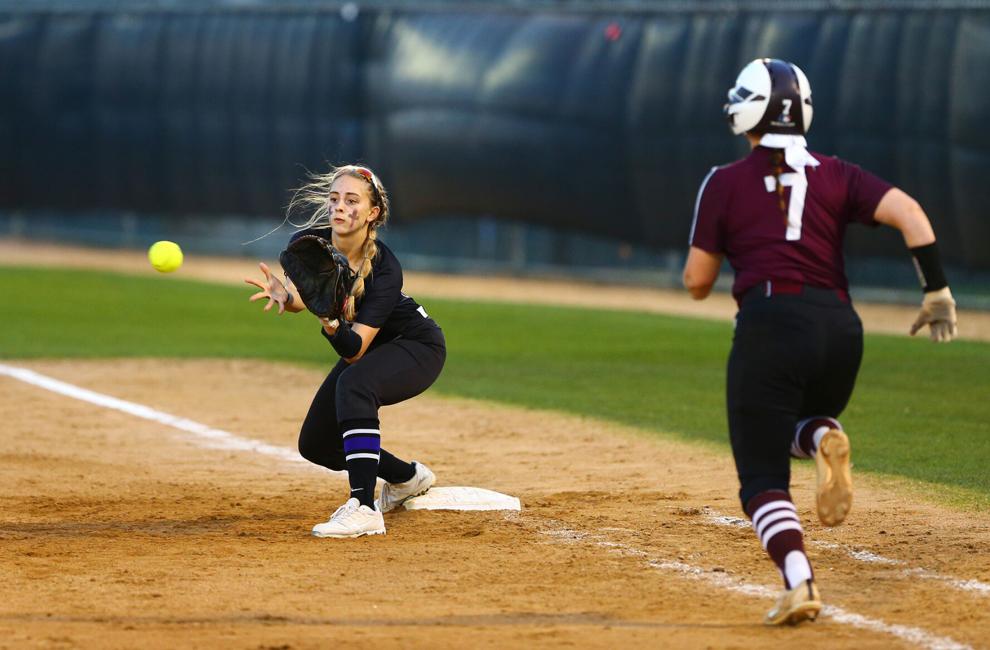 20210406 CS vs Consol CS 34.jpg