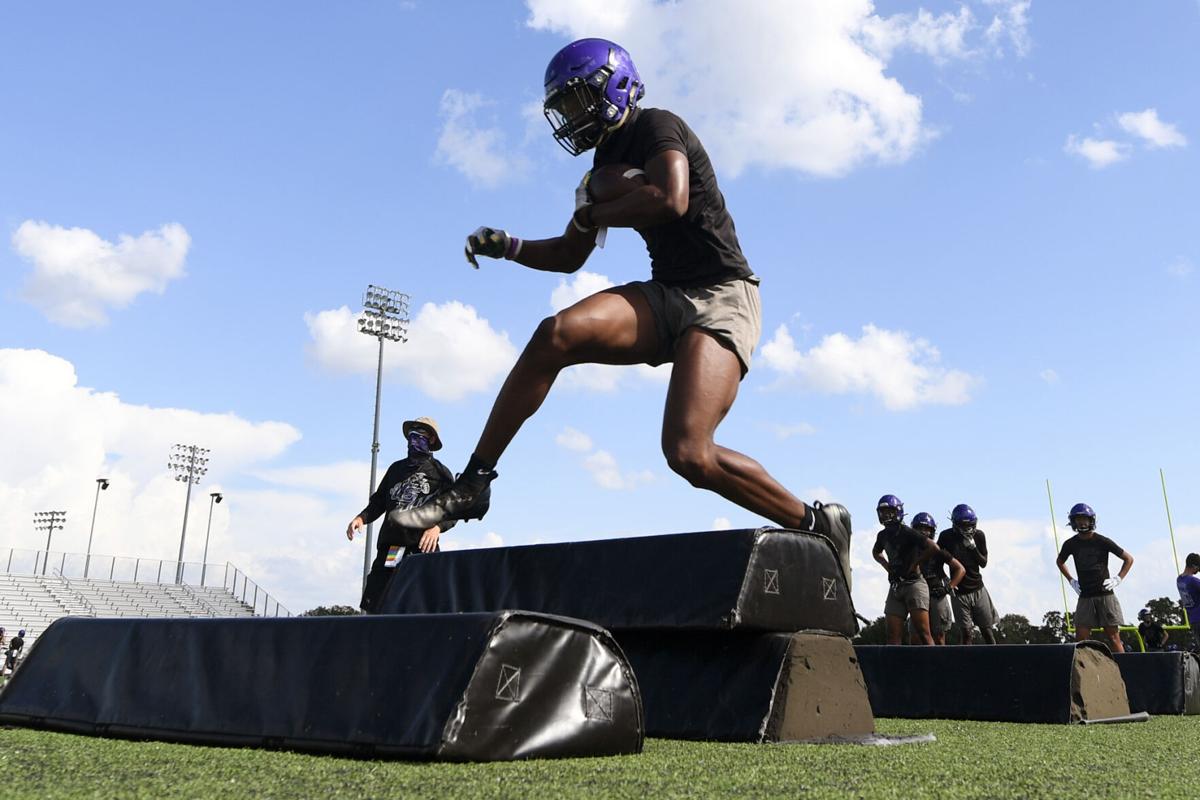 The College Station school board unanimously approved the purchase of new artificial turf fields and stadium lights for A&M Consolidated and College Station high schools' football stadiums at Tuesday's meeting.
Set to be installed this summer, the turf fields will cost almost $1.2 million and the lights will cost $534,500 as the district uses savings from 2015 bond funds to complete the projects. Jon Hall, CSISD's executive director of facilities, said the removal of the current turf fields and installation of new ones will begin after graduation ceremonies in May and will take about a month to complete.
Hall told board members in a presentation that coaches from both schools expressed a desire to install turf that would hold softness and reduce heat.
"It feels great that we do have some funding available, and we're able to address what we see as a critically important safety need," Hall said. "The turf is looking a little old. Aesthetics is one thing. Safety is another. We're really addressing a couple of very important safety needs for all of our athletes who play out on those fields."
The turf at College Station's Cougar Field is nine years old. It will be the first time the playing surface is replaced since the school opened in 2012. College Station football coach and athletics coordinator Steve Huff said the turf has seen numerous repairs over the past couple of years.
"We're to the point right now that we can't repair it much more," Huff said. "We've got a ton of use out of ours. We're on it every day. Whether it's football, baseball, soccer, softball, track ... anybody that's out here is on it, because when it rains it's the only dry surface we have, so it gets an extreme amount of use."
Consol's turf is seven years old, and Tiger football coach and athletics coordinator Lee Fedora said he's talked with other coaches about heat-reducing turf and noted they said it was "unbelievable."
"It's great to have new field turf, and I think it's going to make it a lot safer for our kids out there," Fedora said. "You've heard what they talked about, how it's going to be a cooler surface and a softer surface, so we're excited about that."
Hellas Construction won the contract after CSISD received proposals from four vendors, according to a memo from Hall. The memo also says CSISD worked with VLK Architects to develop a design for the fields, which were completed in mid-February. The proposal fell below CSISD's original budget by $42,200. The turf fields will come with eight-year warranties.
Musco Sports Lighting was awarded the contract for the installation of lighting improvements at each stadium, and local subcontractor Britt Rice Electric was chosen for the actual installation work, according to another memo from Hall.
Currently, the lights at Consol's and College Station's football stadiums produce only 26 foot-candles of illumination, which is about half of the UIL-recommended 50 foot-candles. One foot-candle equals one lumen per square foot.
The new lights will produce 50 foot-candles, and the upgraded LED lighting is expected to reduce energy consumption by 40% to 85% from the current lighting system, according to a memo from CSISD's CFO Amy Drozd. Hall's memo stated the district considered installing lights that would produce 75 foot-candles, but the proposal cost was $143,000 over the $550,000 budget.
"We're trying to get that up to standard," Huff said of the lighting. "It's shadowing and stuff like that that's crucial, because right now there's a lot of shadowing when it gets dark. Fortunately, our kids are used to it ... but at the same time, it needs to be done."
The new lights will include a 10-year warranty.
Gallery: Chuck Norris turns 81 today. Here are some photos of him through the years.
Chuck Norris Belt Ceremony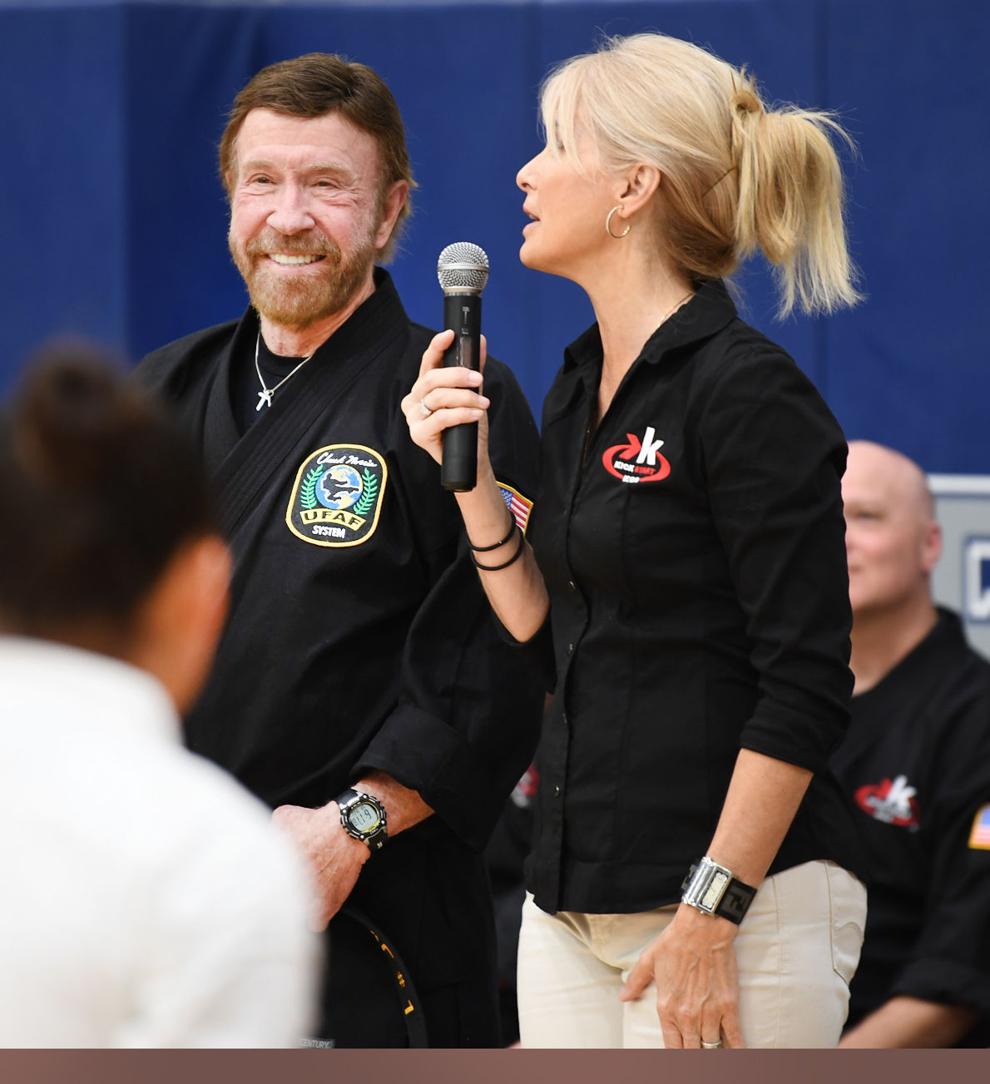 President Bush and Chuck Norris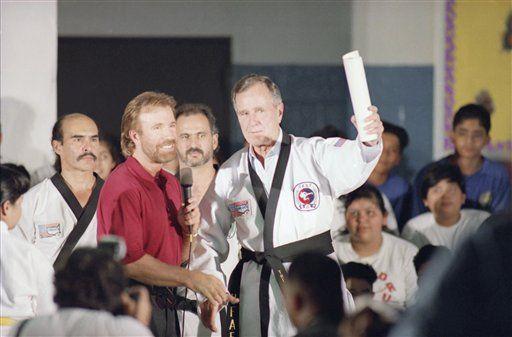 George H. Bush and Chuck Norris
CForce Bottling Company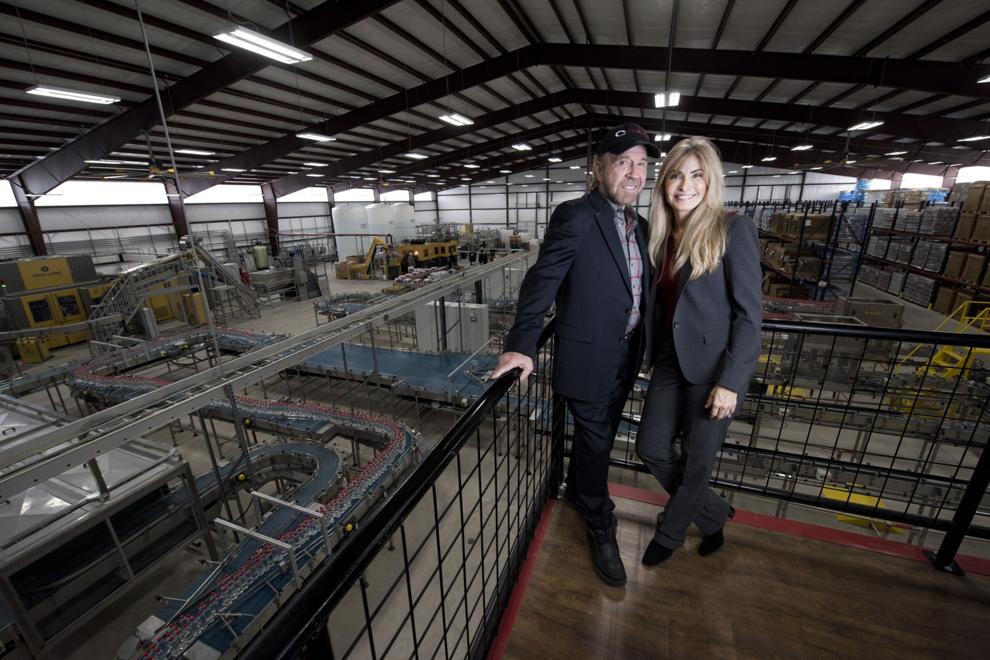 CForce Bottling Company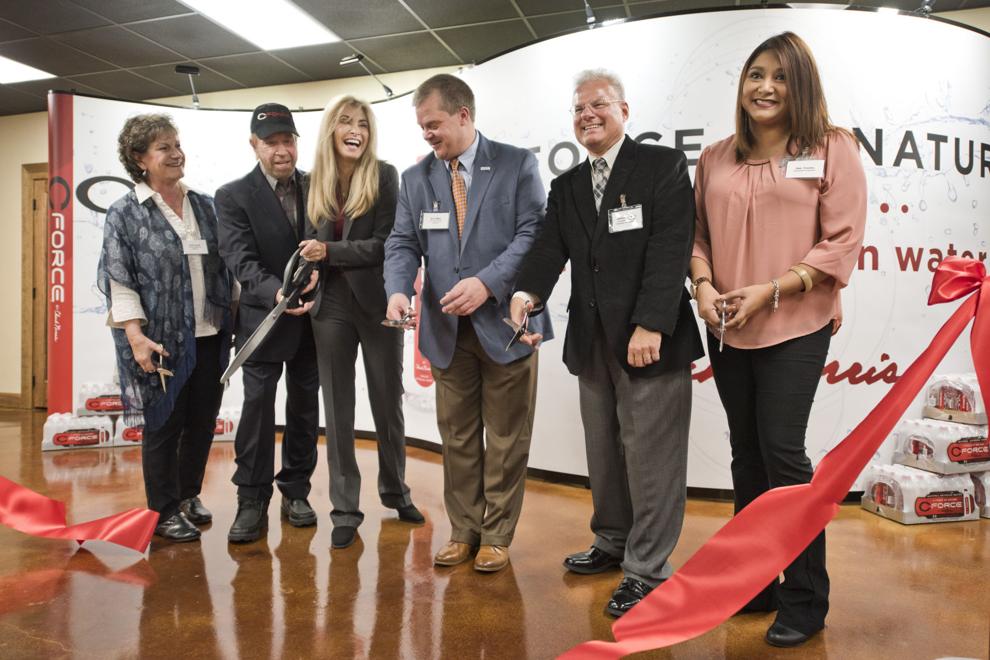 CForce Bottling Company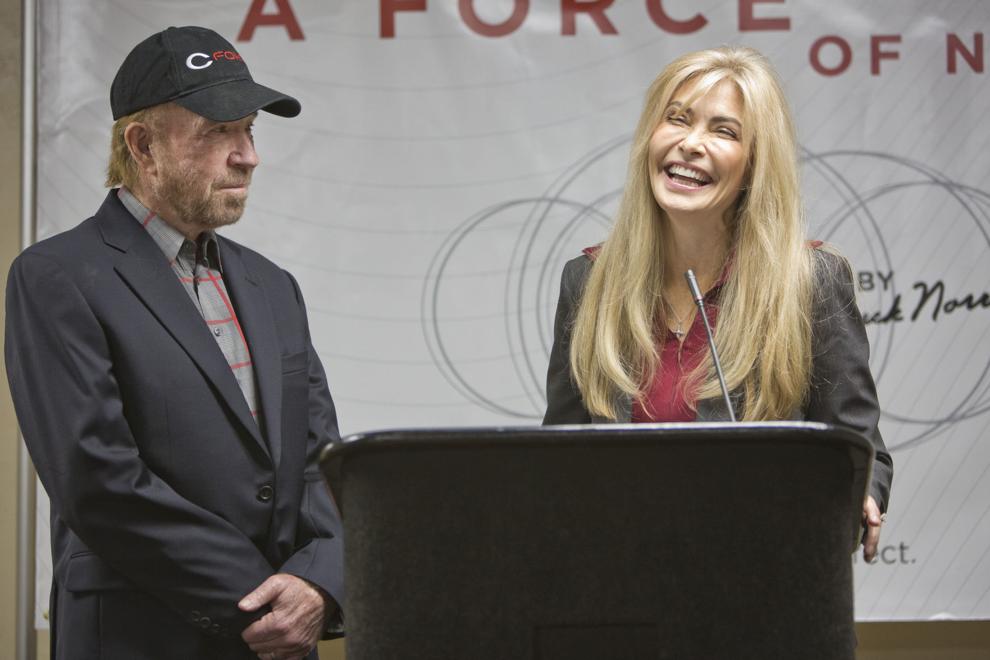 CForce Bottling Company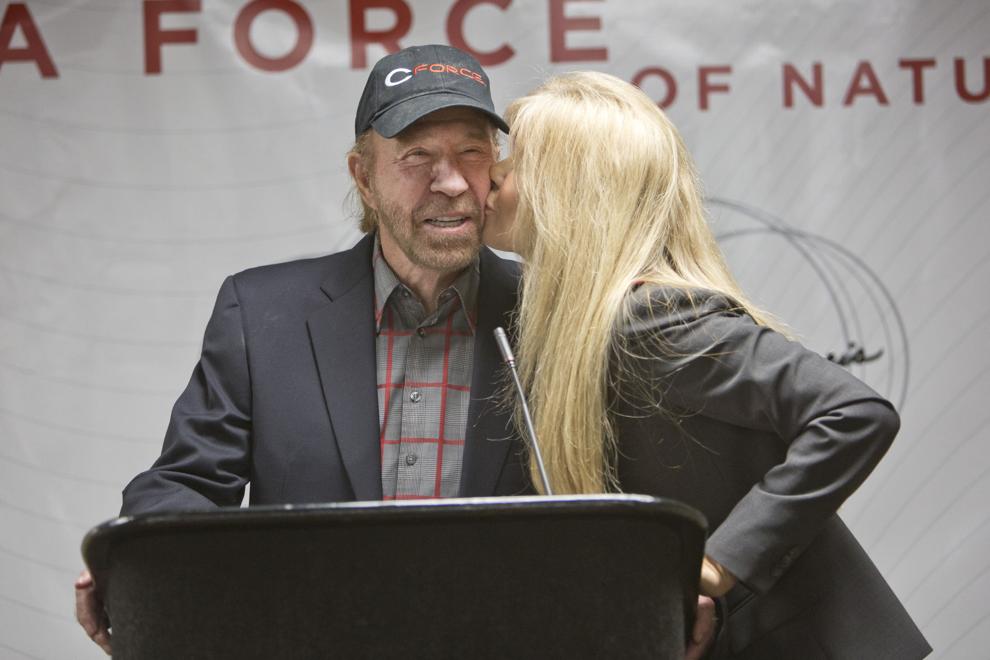 CForce Bottling Company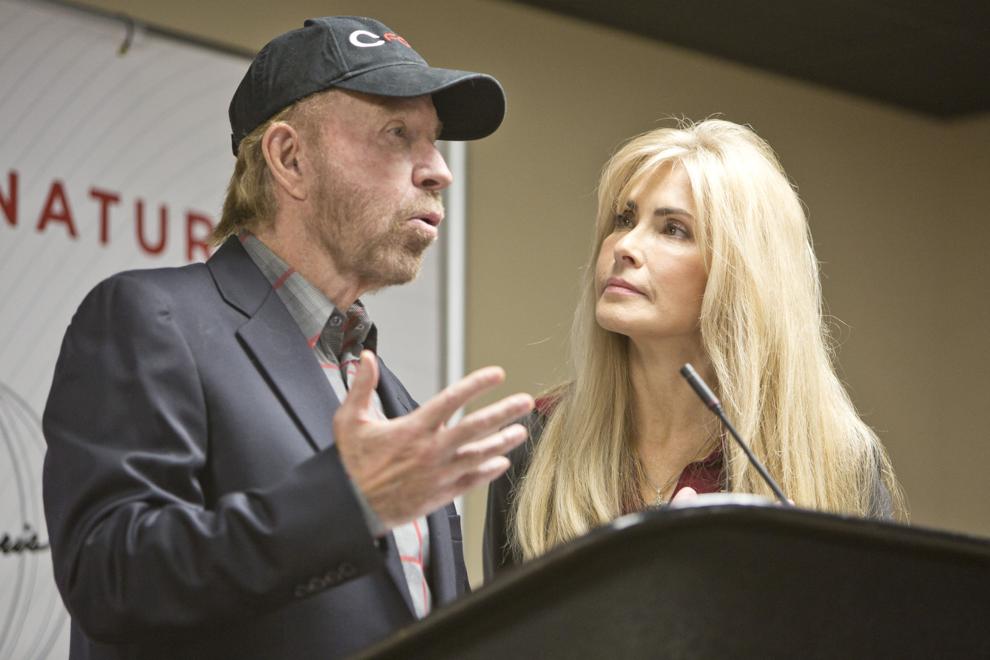 CForce Chuck Norris 5K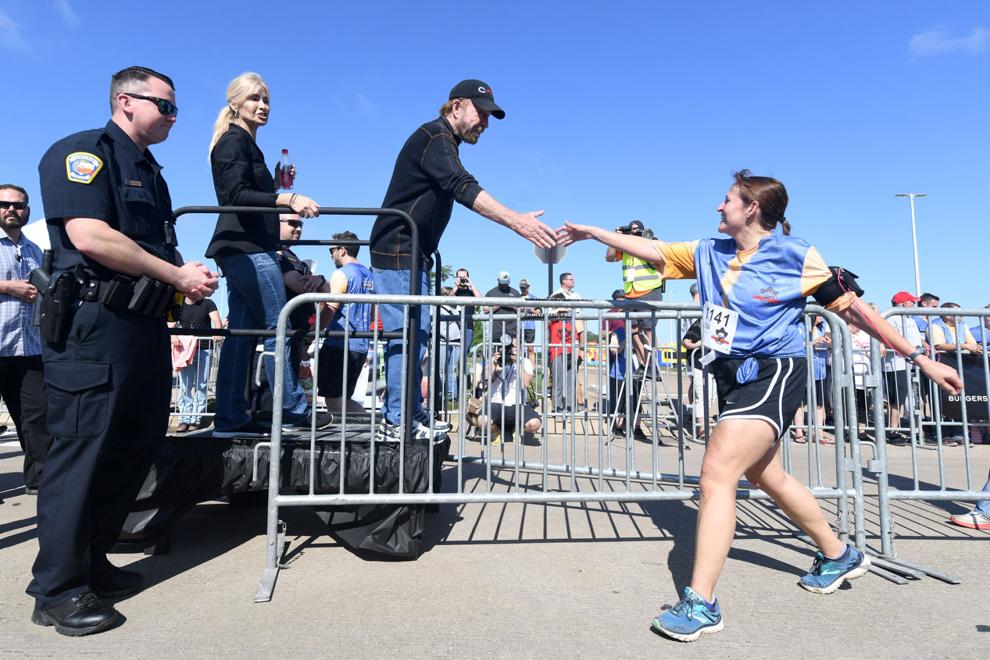 Chuck Norris Belt Ceremony
Chuck Norris Belt Ceremony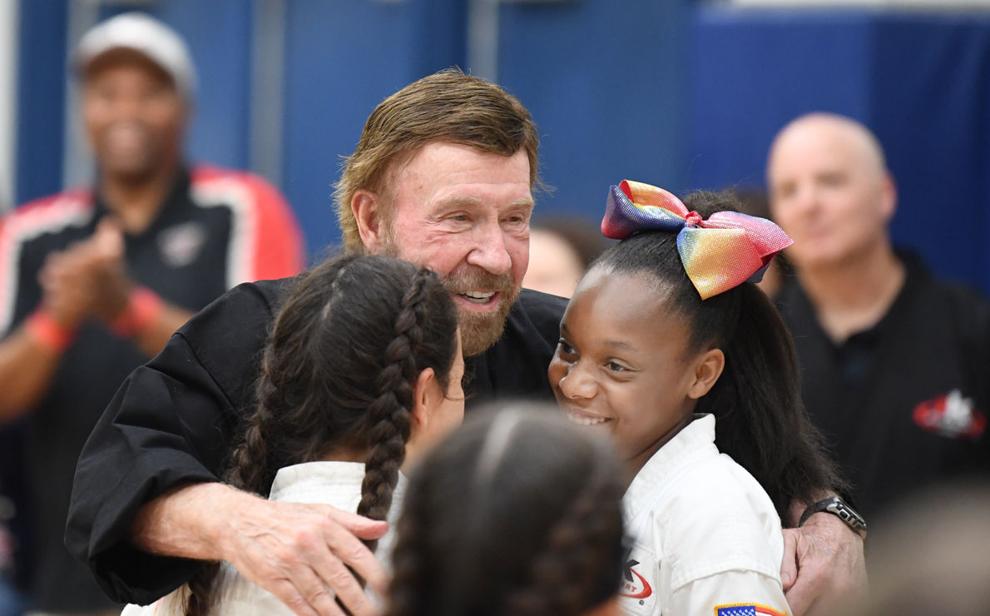 Chuck Norris Belt Ceremony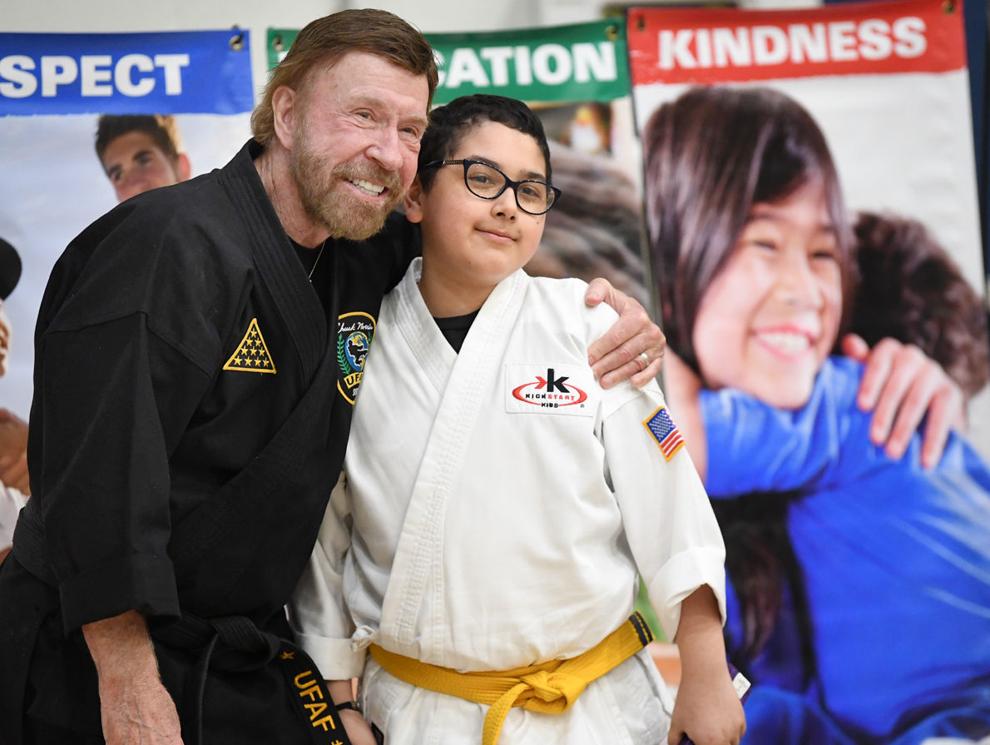 Chuck Norris Belt Ceremony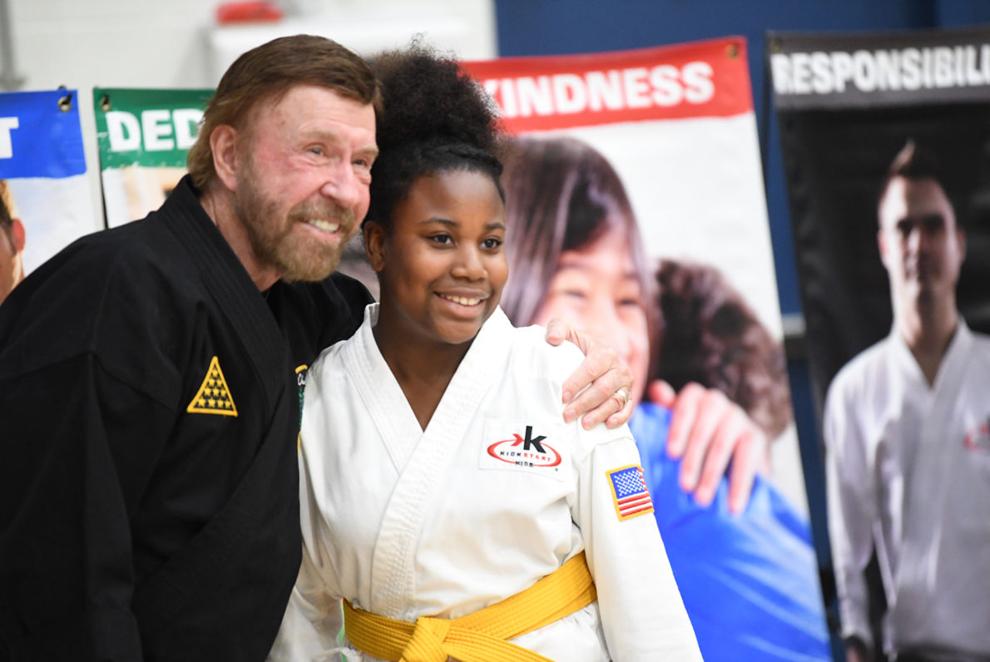 Chuck Norris Belt Ceremony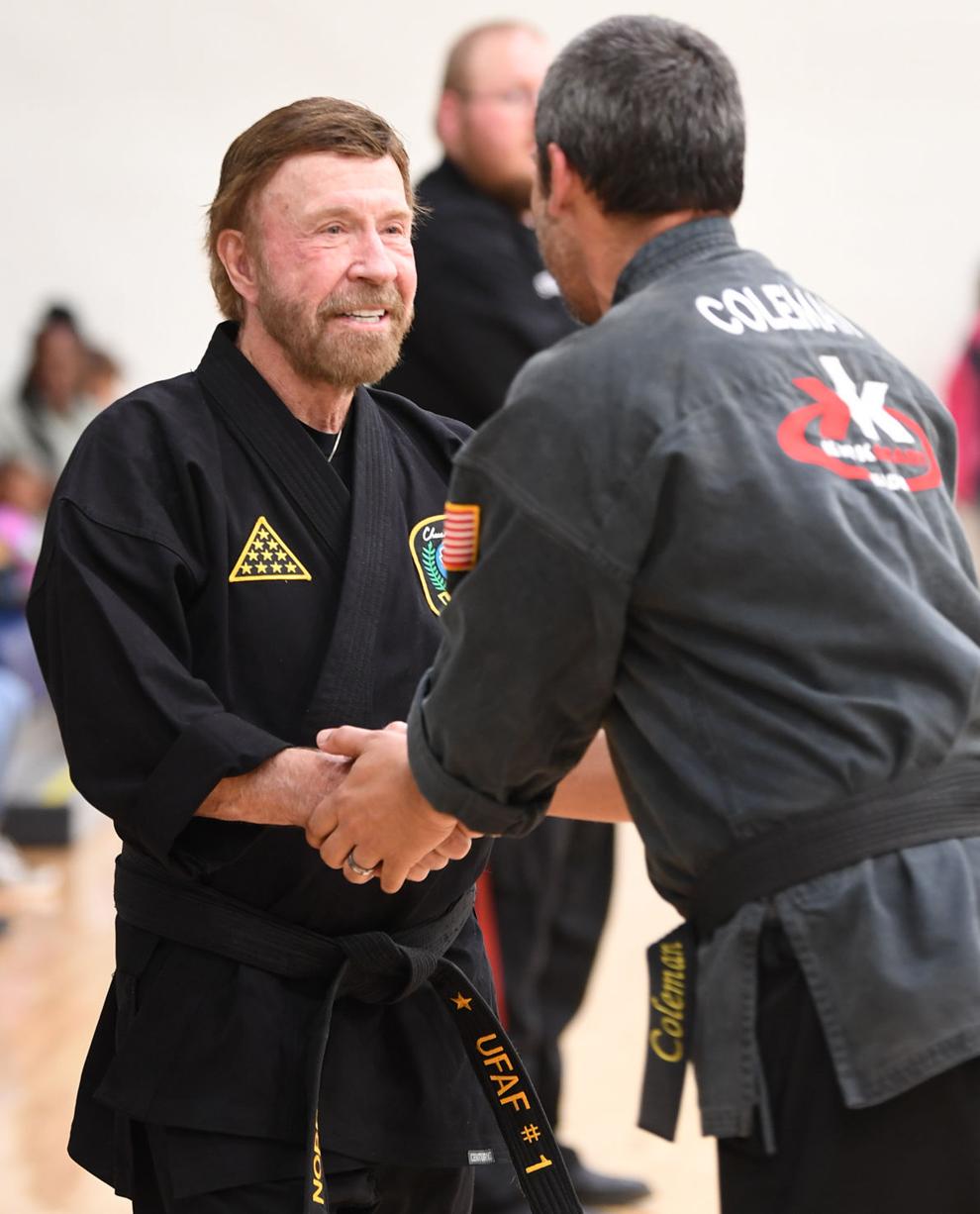 Chuck Norris Belt Ceremony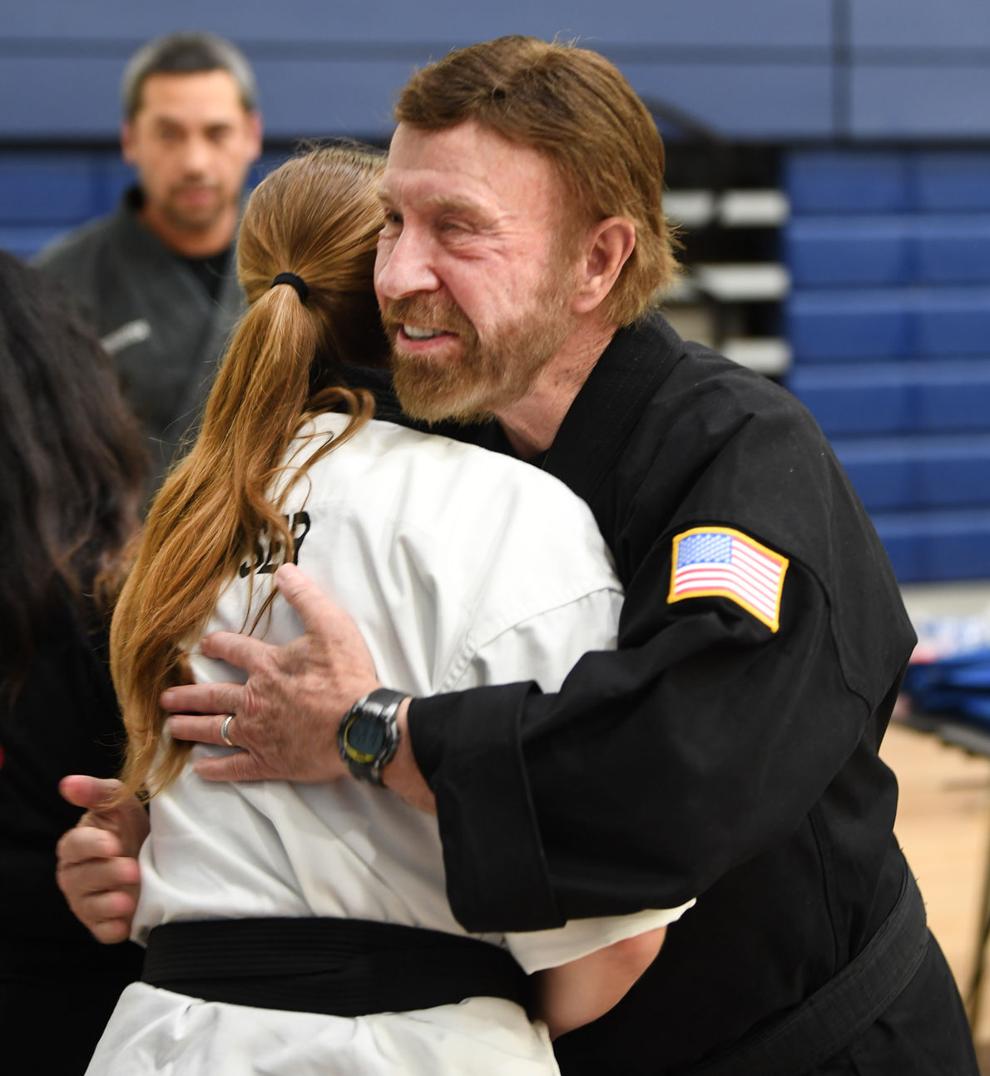 CForce Chuck Norris 5K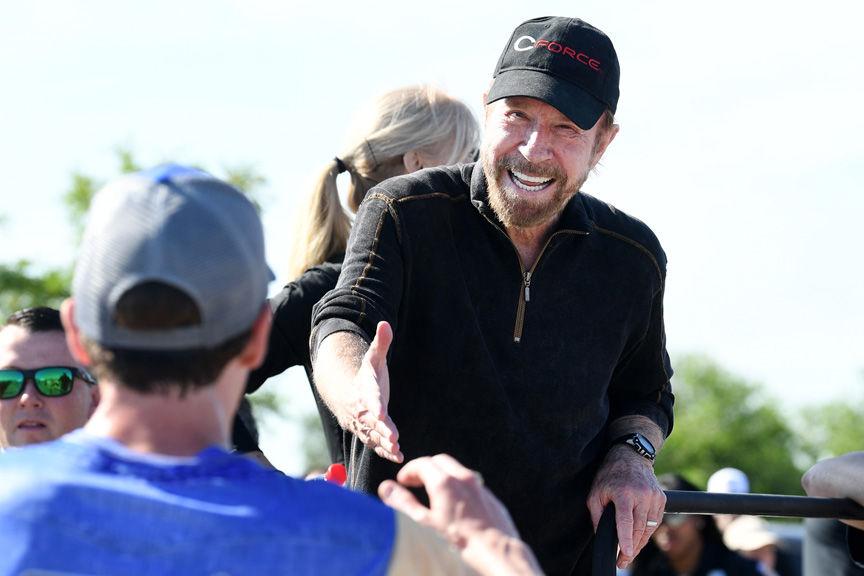 CForce Chuck Norris 5K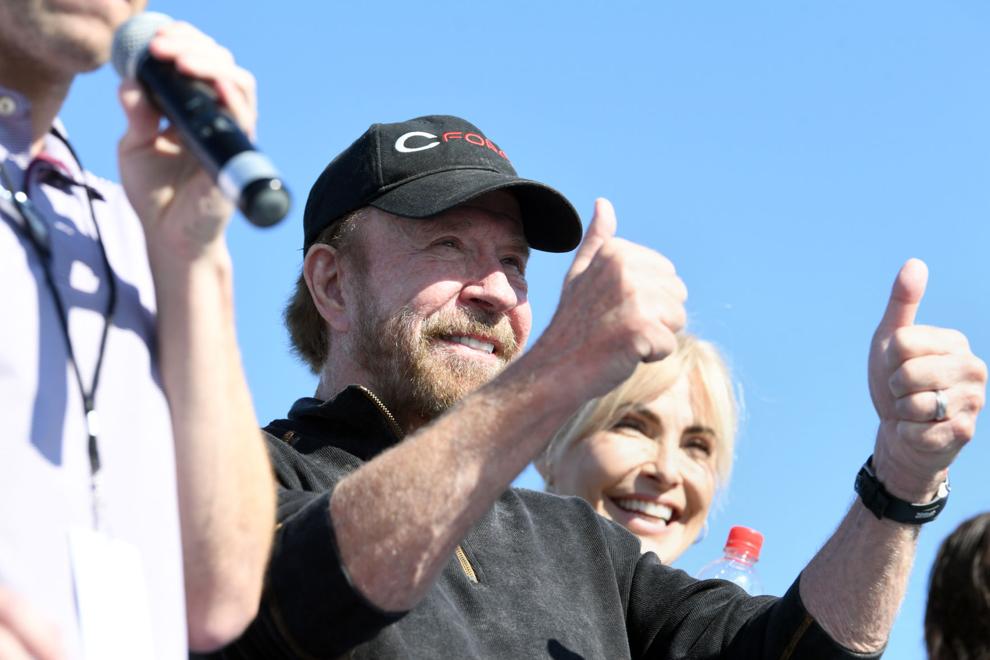 CForce Chuck Norris 5K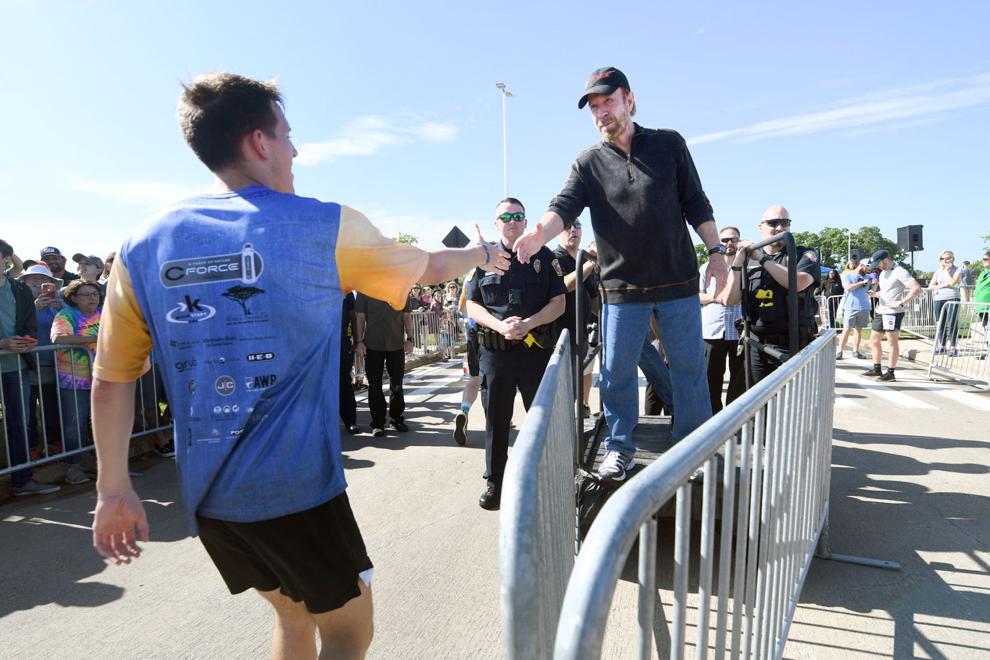 CForce Chuck Norris 5K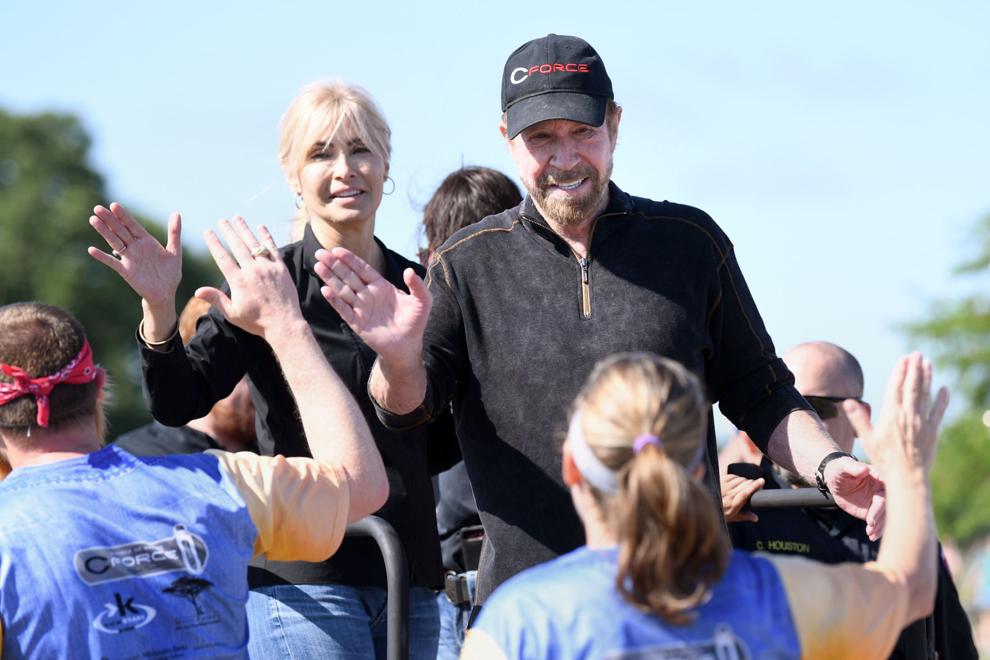 Chuck Norris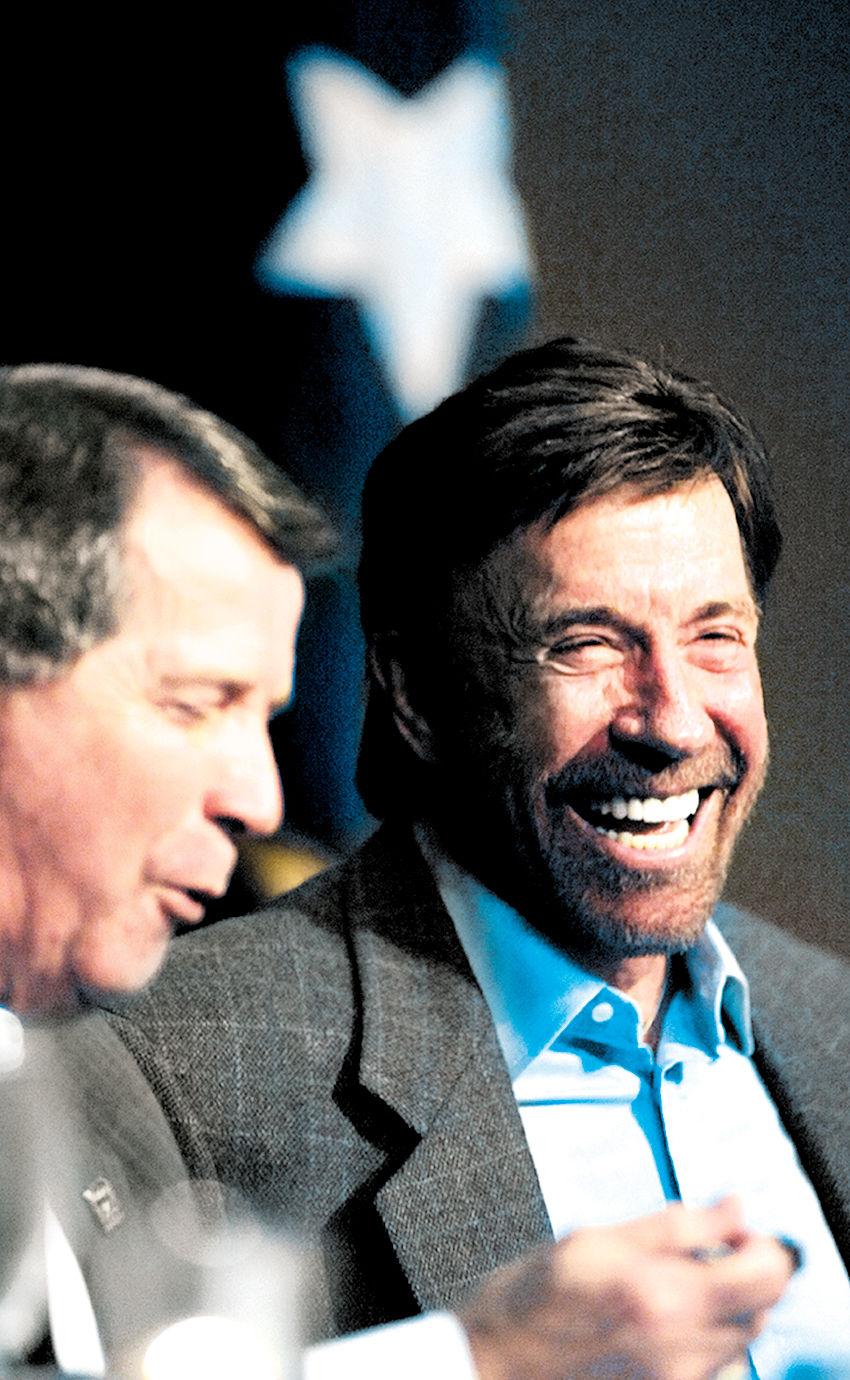 Hungary Christmas Charity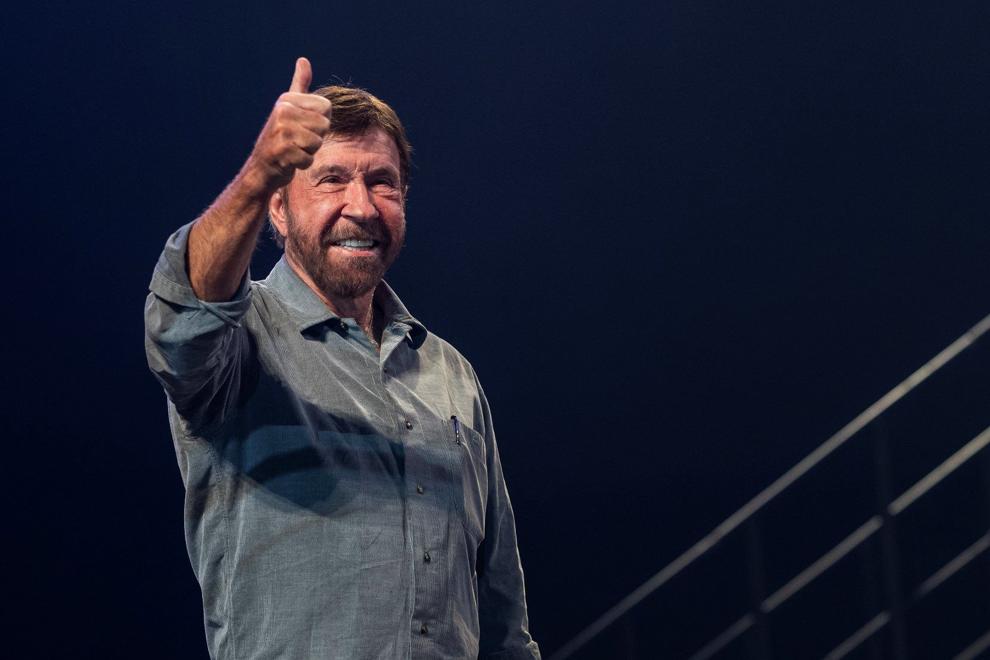 Chuck Norris honored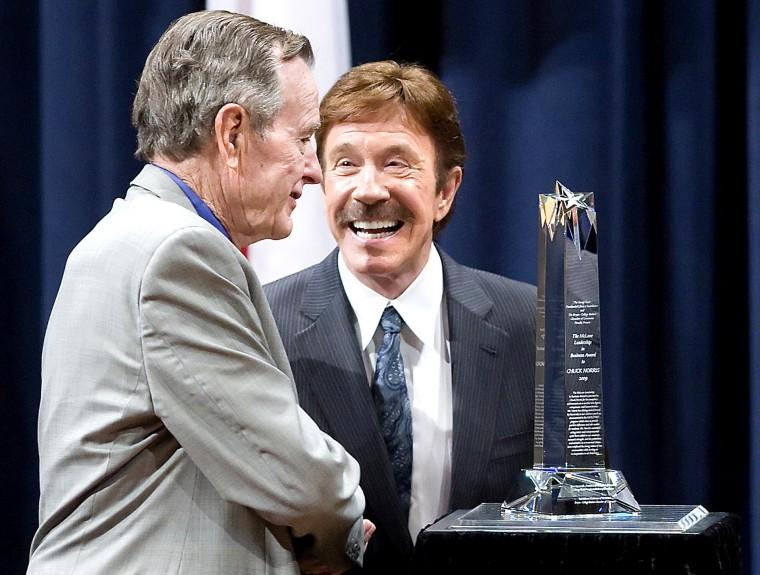 Chuck Norris and George H. W. Bush