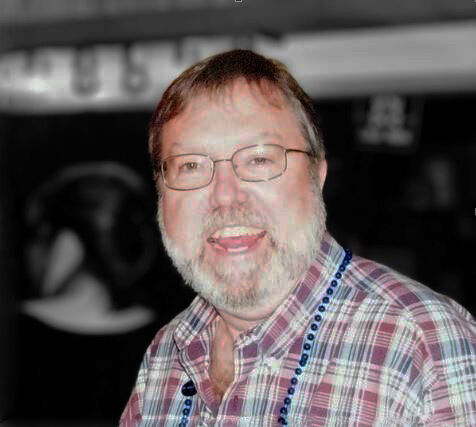 Bill Patton had a passion for helping students, whether it was coaching, announcing games, collecting tickets or driving a bus. When it came to serving, the former College Hills Elementary physical education teacher was a jack-of-all-trades for more than four decades. The upbeat Patton, 72, died Saturday after a short illness and former students took to social media to show their appreciation.
"You were my coach at College Hills; every grade there," Terkisha Chapel said on Patton's tribute page. "I'm 43 now. When my younger 2 children were in school u drove their bus. I will miss u and always remember you."
Patton took pride in playing a part in his former students becoming productive adults, said Clarence Junek, a retired College Station teacher, coach and administrator.
"We both enjoyed talking about the success stories," said Junek, adding that along with the late Lawrence Holecek, who spent more than three decades at A&M Consolidated Middle School, they'd spend afternoons after school in lawn chairs, having a roll call of former students.
Patton was the role model for many.
"Whether Bill taught you anything or not in P.E., which he did," Junek said. "And whether he taught you anything or not in athletics, there's one thing that stands out to me and that's he taught you everything you needed to know about how to treat other people, just by watching him. I think every kid had to have learned how to treat other people. To a fault, he never met a stranger. In fact, he made friends out of strangers."
That certainly was the case as an assistant boys basketball coach at the high school in the 1980s. Patton, who drove the bus, often tested the patience of head coach Jim McManus because Patton would cause them to be late by meeting a stranger or long, lost friend and losing track of time. McManus found a way to leave on time by telling Patton they'd depart 30 minutes earlier than everyone else, but that didn't help on the return trip with McManus often finding Patton talking to a custodian or coach when they should already have been on the road.
"Bill was his own self," McManus said. "He used to hack me off, but he didn't care. He loved every second of it. He never met a stranger. We'd go places to play basketball in all parts of that country and Bill always met someone who was his friend from that time on, because he would talk to anyone. He would be the last one out of the gym; everyone else would be on the bus. But he'd be saying, 'We'll see you guys later.' And it was a guy he was never going to see again in his life. I just loved him."
Patton was one of the happiest guys McManus ever met.
"I absolutely, loved him," said McManus, who is now retired south of Tyler on Lake Palestine. "He was about my best friend."
McManus first coached junior varsity football with Patton and Terry Miller for five or six seasons, then when McManus became Consol's head boys basketball coach he hired Patton. The 1970 Texas A&M graduate taught math at the high school for a couple of years, which made it easier to coach basketball, but Patton missed teaching P.E. so "he went back to his niche," McManus said. "And, I can see why, because all of College Station probably went through elementary P.E. with Bill Patton."
Patton also worked with the College Station Track Club in the summer.
"With those little kids in elementary school, they just loved him, he had the right temperament and personality for that," said retired A&M Consolidated track and cross country coach James Giese. "He was a listener and they'd say, 'Coach come out and watch me play soccer today or come out and watch me play tennis, come out and watch me swim' and he went to every little thing for those kids — archery, bowling. … He went to every little thing with those kids along with coach [Fred] Warhol down there at elementary school. He was that kind of personality."
Patton also announced junior high football games and A&M Consolidated baseball games. After retiring from teaching, along with still driving bus, he'd announce A&M Consolidated soccer matches and filled in for Rick Hill at A&M Consolidated and College Station High School football games. Whether the crowd was less than 100 or standing room only, Patton addressed them as friends, because in many instances, they were.
"You might want to go down to the concession stand and get yourself a sow-dee water," the bearded Patton would say with a big grin.
Patton's passion for life started at home.
"He loved his wife and son more than anything, that was number one," Junek said. "Then when his son got married and had kids, now he's got grand kids and that just put an extra sparkle in his eye."
The happy-go-lucky Patton did have a tough side, if needed.
"He could back a kid up to the wall if need be," Junek said. "It wasn't like he was a pushover. He did have a serious side to him."
Patton didn't get enough credit for being a good coach, McManus said.
"He was a good football coach and he was a great basketball coach," McManus said. "He helped me out so much; I was just a pup. I came in there and he just helped me out so much, I just can't tell you how much I appreciated that. He was about my best friend, ever. We did a lot of things and our families did a lot of things together. My youngest daughter [Daphne Case] is just heartbroken because her memories of College Station are all of the Pattons. "
A memorial service for Patton will be held at a later time. Donations in the name of Patton, who also was active at the A&M United Methodist Church, can be made to the College Station ISD Education Foundation Scholarship Fund or A&M United Methodist.
"I don't know of anyone who left a legacy in a community like Bill did," McManus said. "The thousands of kids he taught and coached loved him. You only had to go with him to an event or even the grocery store to hear the excited young voices yelling, 'Hi, Coach Patton.' I consider myself lucky to have known him."
Be the first to know
Get local news delivered to your inbox!