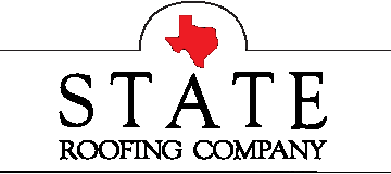 OFFENSE: B+
What went right: Texas A&M freshman running back Devon Achane came through with 140 yards rushing on 12 carries. He didn't have his first carry until midway through the third quarter, but put a charge into the offense. Ainias Smith had six catches for 125 yards and it seemed all of them were huge.  
What went wrong: A&M allowed three sacks after giving up only three in the regular season. The Aggies had five three-and-outs, two of them to start the second half.
Bottom line: A&M didn't have a turnover and with the game on the line it scored on four of five possessions.
DEFENSE: B
What went right: The fourth-and-1 stop by Jayden Peevy after Achane's go-ahead touchdown put a knife in North Carolina's back. It was a double-edged sword since A&M also had stopped the Tar Heels on third-and-1 with DeMarvin Leal and Peevy plugging the hole.
What went wrong: North Carolina got behind the secondary for a 75-yard touchdown pass play and A&M also got beat on a wheel route by a running back on a third-down pass play that went for a touchdown.    
Bottom line: A&M came up with the game's lone turnover, converting it into a touchdown.
SPECIAL TEAMS: C
What went right: Seth Small hit a pair of short field goals and Smith did a good job catching punts, saving yards.
What went wrong: A 21-yard punt by Nik Constantinou to the North Carolina 40 with the game on the line could have proved costly. North Carolina's Dazz Newsome had a 23-yard punt return, the longest allowed by A&M this season.
Bottom line: A&M didn't allow a kickoff return, leaving the Tar Heels facing 75 yards every time.
COACHING: B
What went right: A&M senior quarterback Kellen Mond showed why he's like another coach on the field. He had a solid game with 232 yards passing with 36 more yards rushing, including a touchdown run.
What went wrong: A&M had nine penalties. The offense had two holding calls and a costly motion penalty inside the North Carolina 10. The defense had a trio of 15-yarders and also had 12 men on the field to wipe out an interception. The Aggies' sideline even got a penalty for interference.
Bottom line: A&M was at its best in the fourth quarter, rolling up 204 yards.
OVERALL: B
What went right: A&M kept its poise after North Carolina's 75-yard touchdown pass gave it a 27-20 lead early in the fourth quarter.
What went wrong: The Aggies seemed to playing down to North Carolina for much of the game. The Tar Heels, missing four key starters, took the fight to the Aggies, coming back to take a seven-point lead after spotting the Aggies a 7-0 lead.
Bottom line: A&M was disappointed at not making the College Football Playoff, but it didn't let that lead to more disappointment. The Aggies were their best with the game on the line.