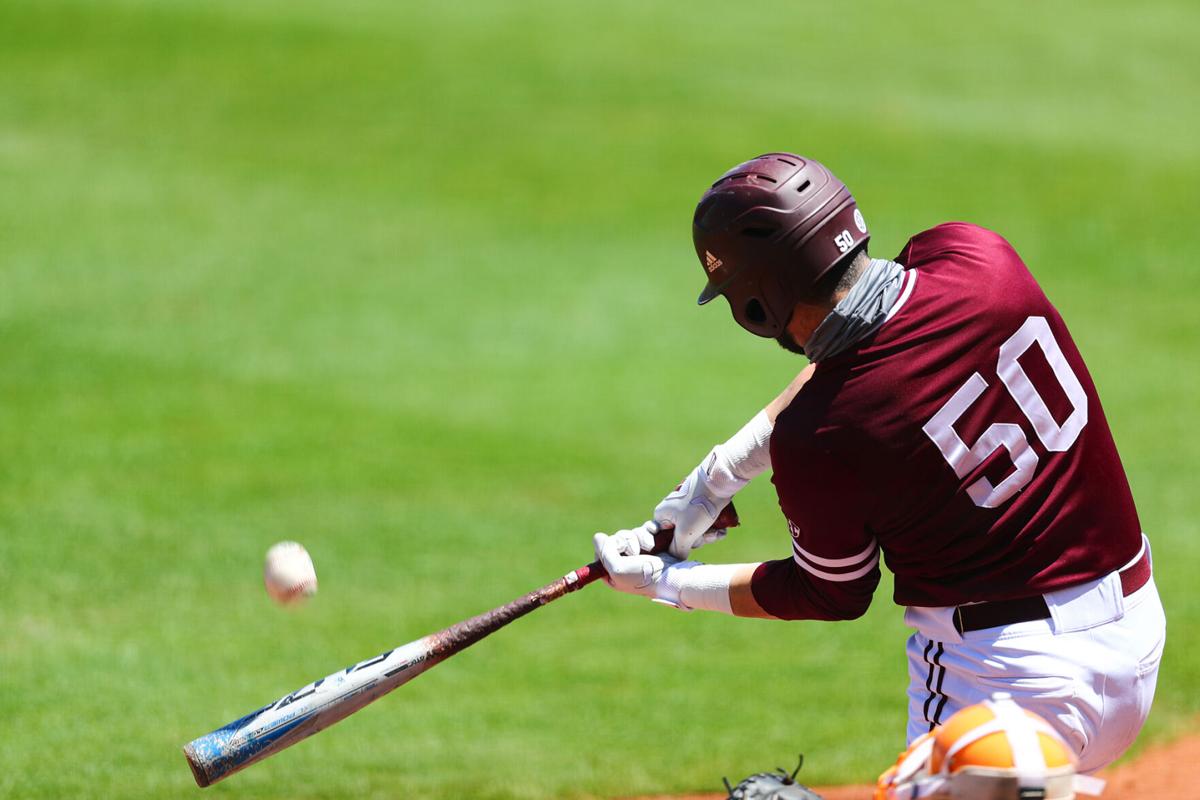 The Texas A&M baseball team has almost a fifth of the season left, but it'll be hard to reverse what's happened through 46 games.
The Aggies (24-22), barring a miraculous turnaround, are basically playing for pride. A&M is 5-16 in Southeastern Conference play. It'll need to go 8-1 in the final three league series to just match the worst record since joining the league. In 2016, when the Aggies went 20-10 and won the SEC tournament, it did win eight of nine SEC games at one point, so it can be done. But this team hasn't done enough to think it's about to get on any kind of roll. Opposing teams are the ones who have gotten better by playing A&M, which has been swept three times and lost three series, winning just one.
It's been a frustrating 10 weeks for anyone connected with A&M baseball. The program hasn't been in this position since 2006, which was head coach Rob Childress' first season. But in 2006 there was optimism because Childress had replaced Mark Johnson who missed the NCAA tournament for the fourth time in six years, causing his dismissal. Things did get much better moving forward as A&M made a school-record 13 straight NCAA tournament appearances. The bar has been raised to where making the NCAA tournament is expected and reaching Super Regionals defines a good season.
So there's little optimism with A&M having the SEC's worst record. What's frustrating for A&M is that it's not a bad team. A&M continues to play hard, but it can't get over the hump. The Aggies lost a pair of one-run games at fifth-ranked Mississippi State over the weekend and it lost a one-run game at top-ranked Arkansas two weekends ago. One-run losses are as painful as it gets. Fans are tired of what could be, because the reality is this team hasn't been good enough.
It doesn't help that Childress is in the final year of his contract. So instead of talking about this weekend's series against 11th-ranked Ole Miss, most fans want to know if Childress is coming back and if not, who could be A&M's next coach. It's a more popular subject because everyone knows what athletics director Ross Bjork should do. But the bottom line is this team has at least 11 games left. The NCAA tournament is unrealistic, but finishing fifth in the SEC West where the Aggies were picked is certainly possible. Auburn, which is tied with A&M for last place in the SEC West, took two of three games at Georgia over the weekend to move up 16 spots in this week's NCAA RPI rankings to 57th. A&M, ranked 80th in RPI, could do the same thing this weekend, but that's being optimistic, something that's been missing for what seems like an eternity, though it has been only five weeks since A&M beat Texas, which is currently ranked fifth.
The LSU baseball and softball teams played to large crowds against Arkansas teams over the weekend as the state lifted COVID-19 restrictions. The LSU baseball team drew 5,308 for Saturday's first game and 7,036 for the night game. The softball team drew 1,732 fans for its Saturday game.
Would more fans at Blue Bell Park have helped A&M this spring? You could say yes, because everyone said the crowd for A&M's 2-0 victory over Texas was electric. Yet A&M is only 2-7 at home in league play and failed to take advantage of smaller crowds on the road, going 3-9. The bottom line is what happens on the field matters more than how full the stands are. By the way, the Arkansas baseball and softball teams both won two of three at LSU.
A&M women's basketball coach Gary Blair has his 18th annual dinner/golf tournament this week benefitting Special Olympics. The dinner is at 6 p.m. Thursday at the Brazos County Expo Center. Tickets are $20 for all the catfish you can eat.
Gabe Bock, a fixture at TexAgs Radio for the last decade, is venturing into real estate, joining his wife. The last show for the always optimistic Bock will be June 11. He will still do some work with Texags.com. I'll miss crossing paths with the upbeat Bock on a regular basis and wish him well in his new endeavor.
Gallery: Reveille X's unveiling
Reveille X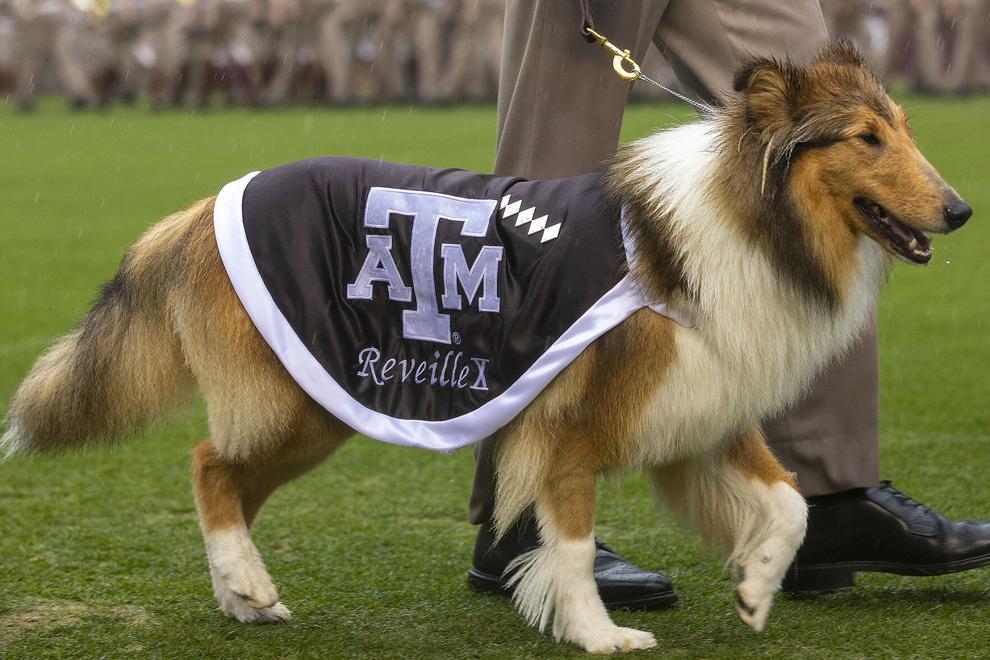 Reveille X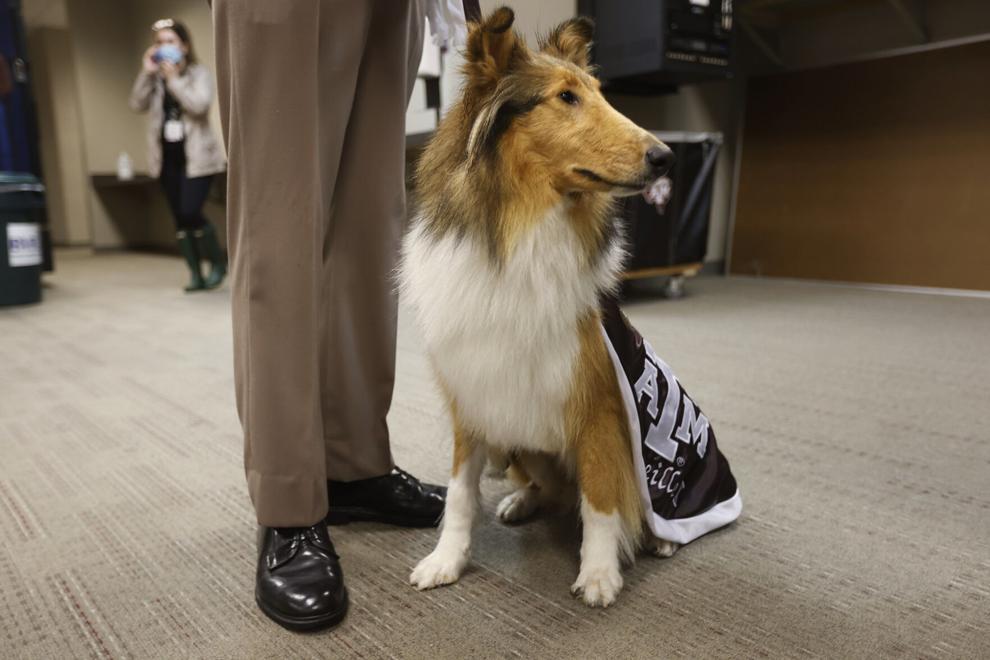 Reveille X
Reveille X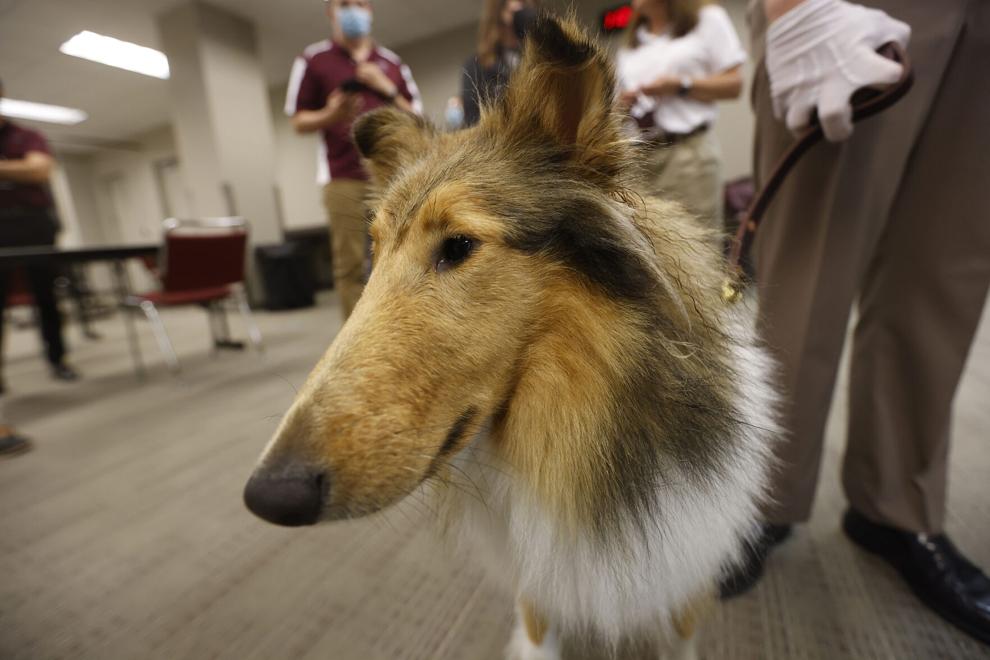 Reveille X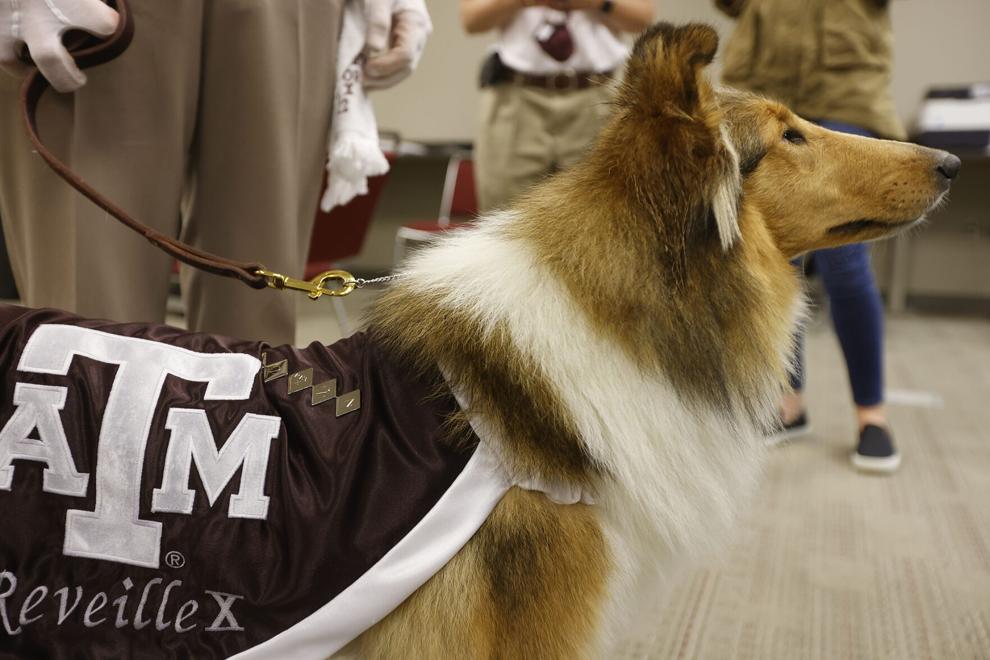 Reveille X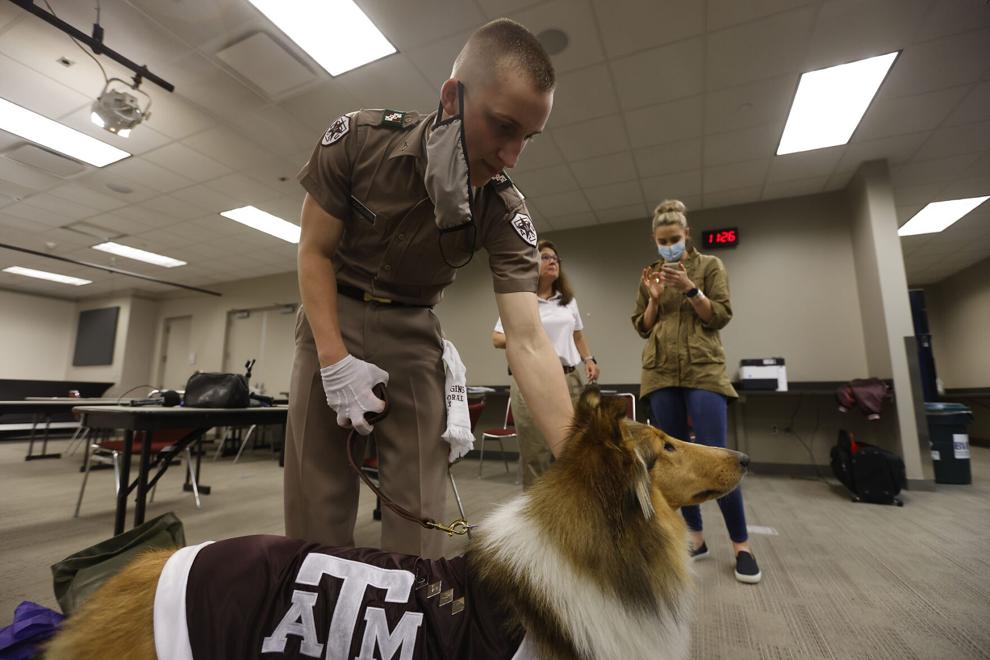 Reveille X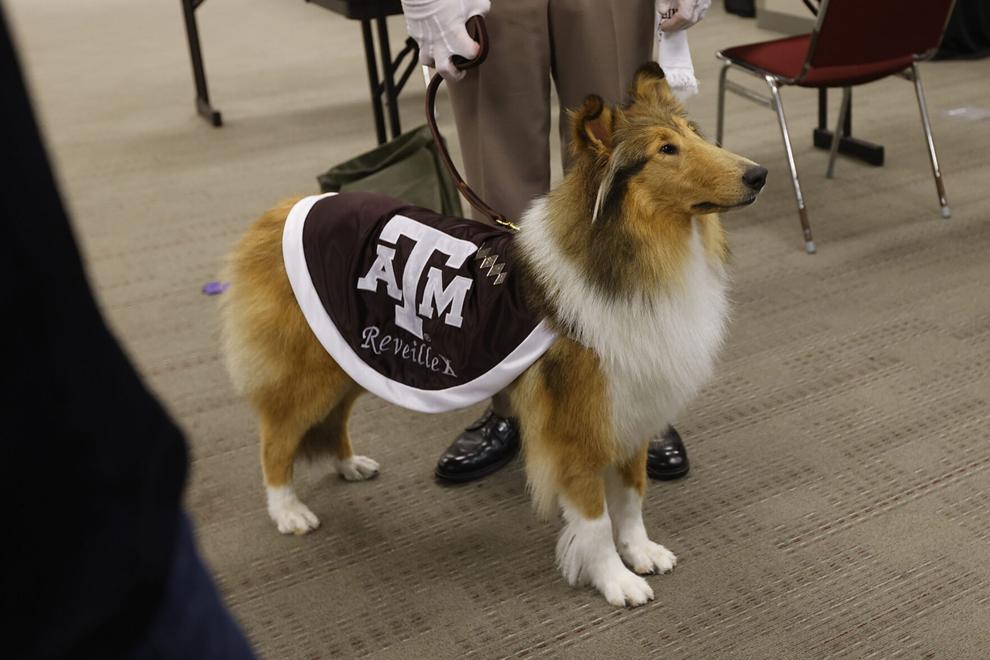 Reveille X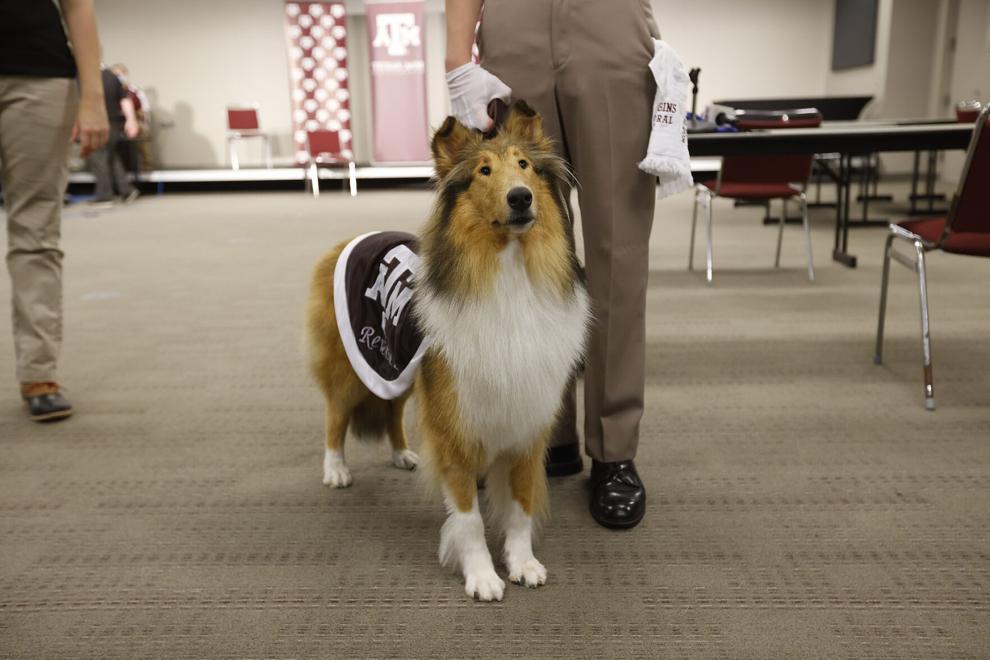 Reveille X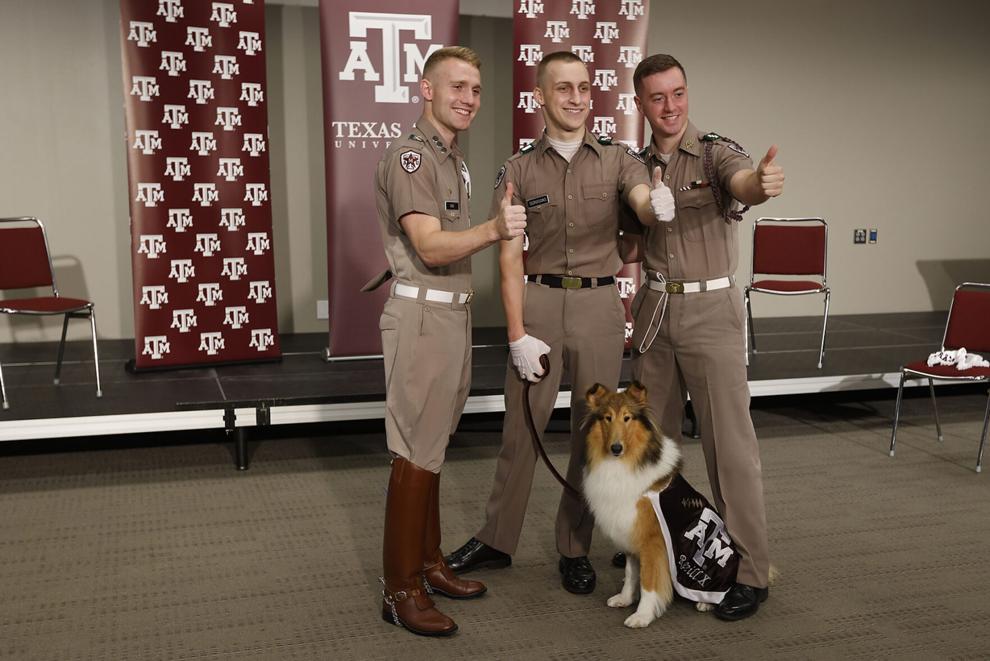 Reveille X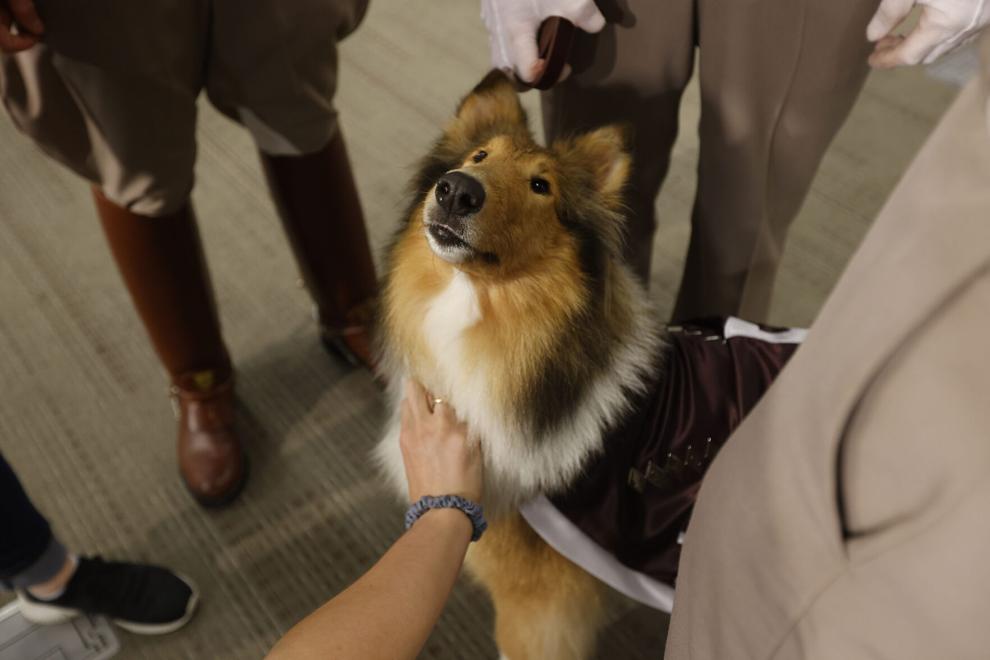 Reveille X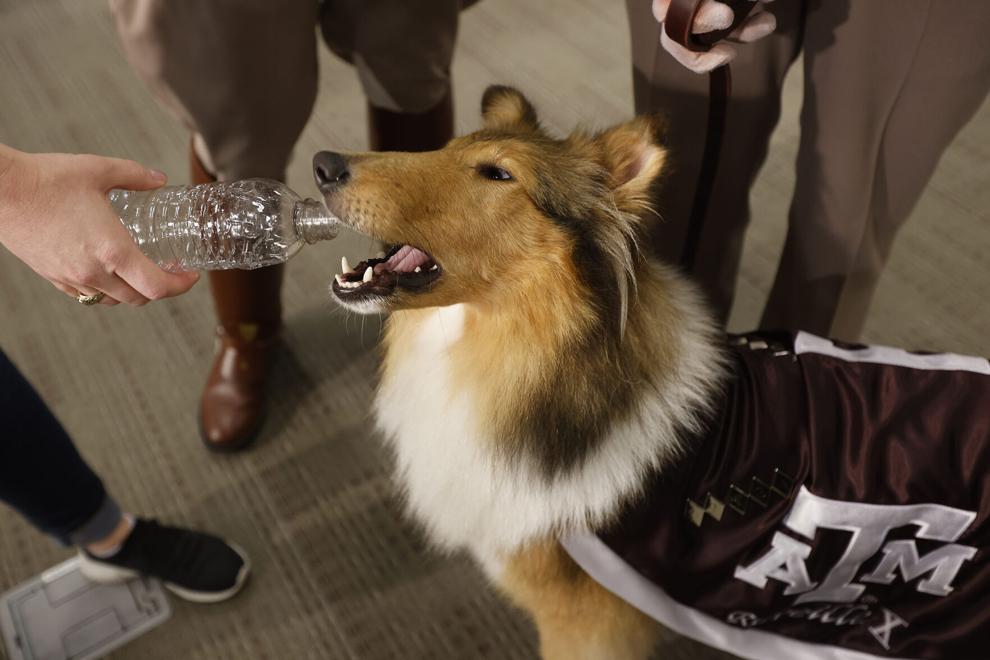 Reveille X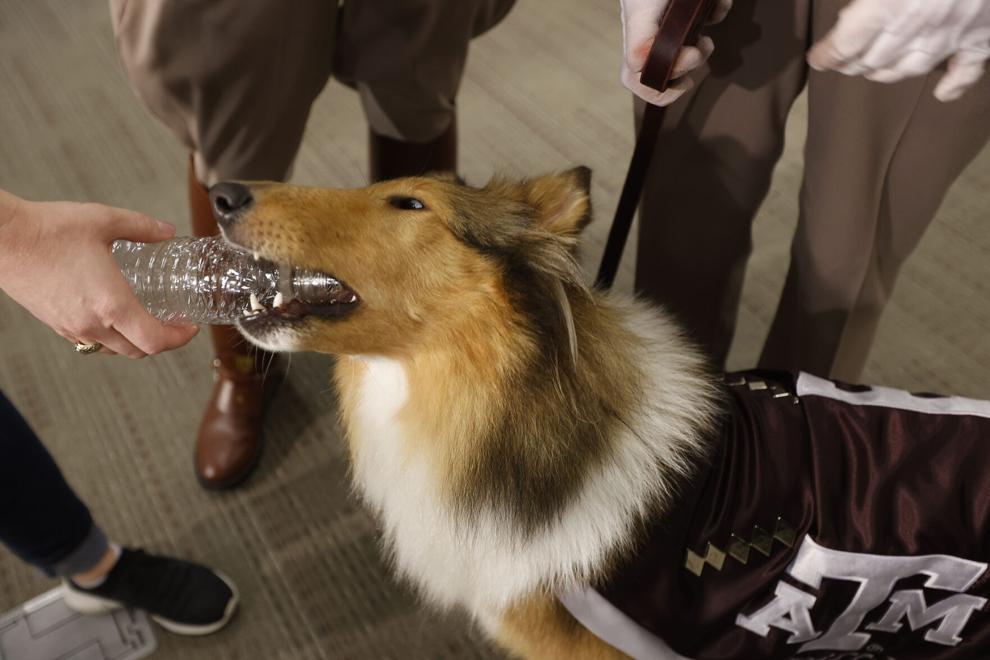 Reveille X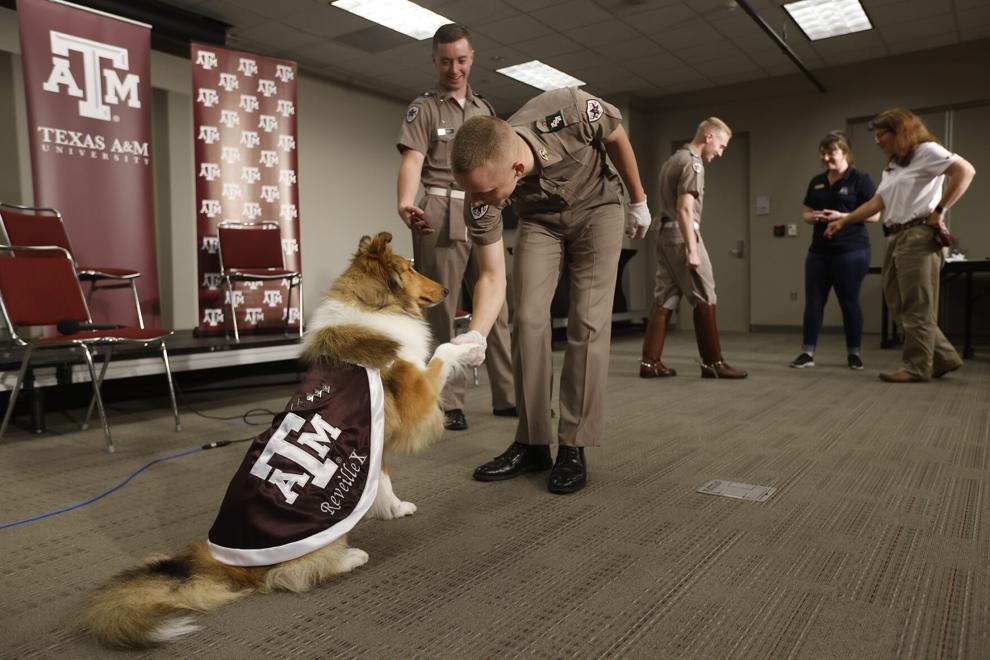 Reveille X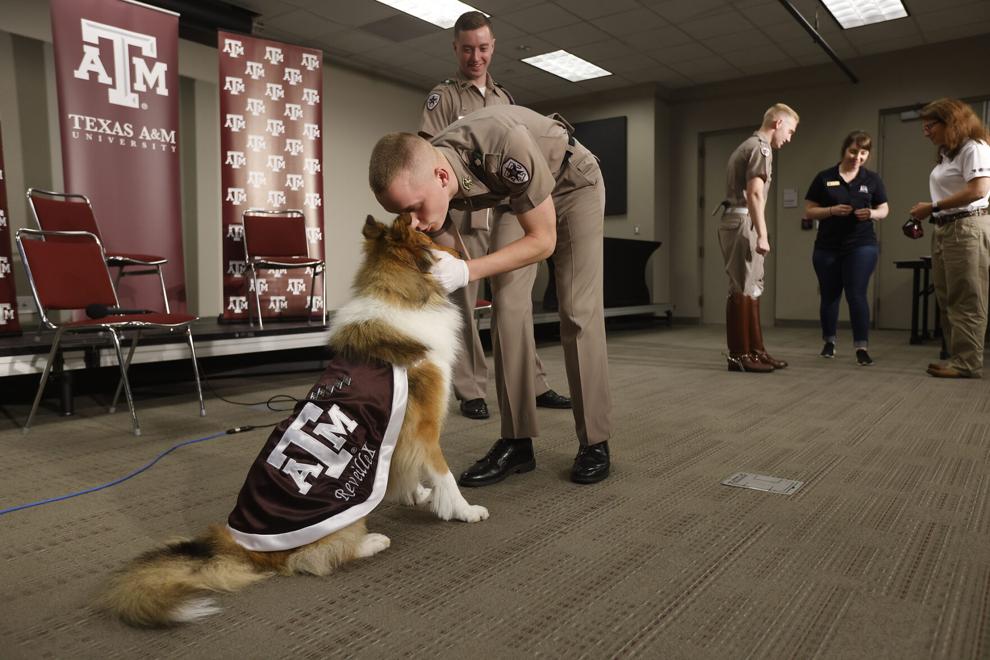 Reveille X
Reveille X
Reveille X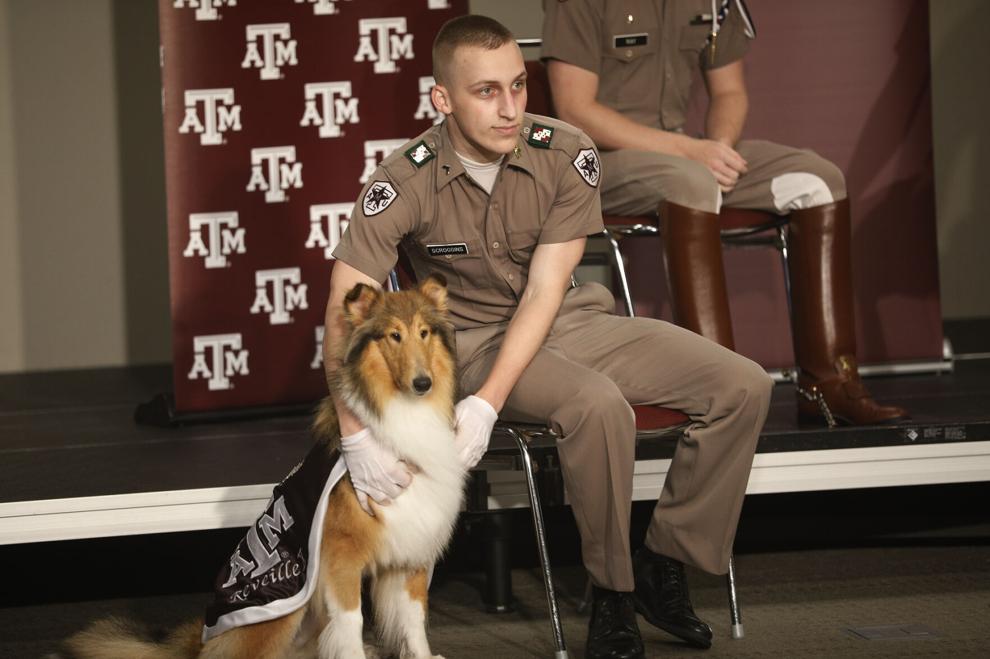 Reveille X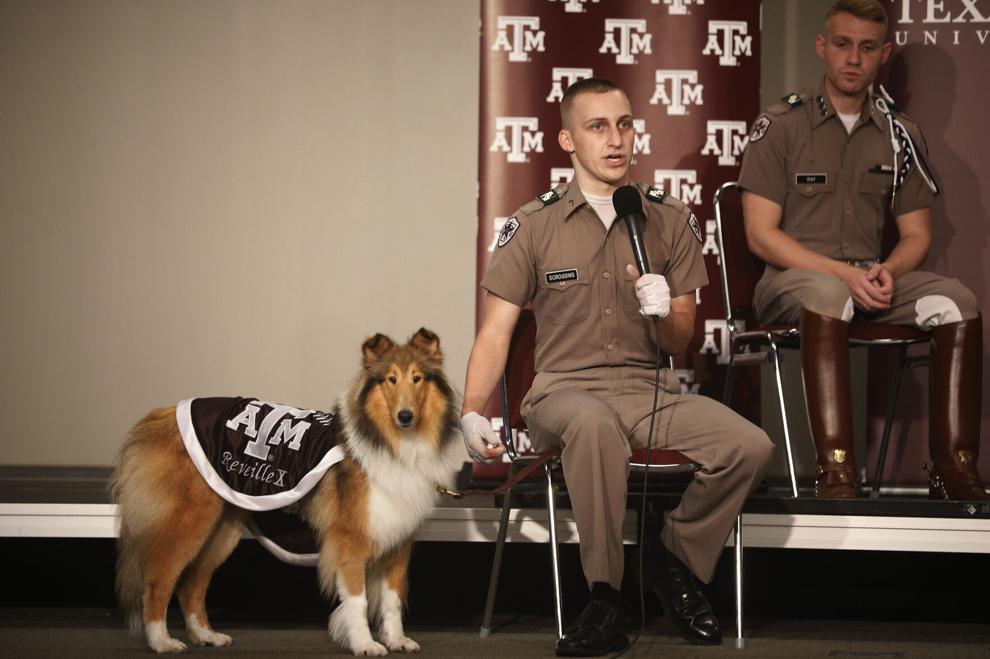 Reveille X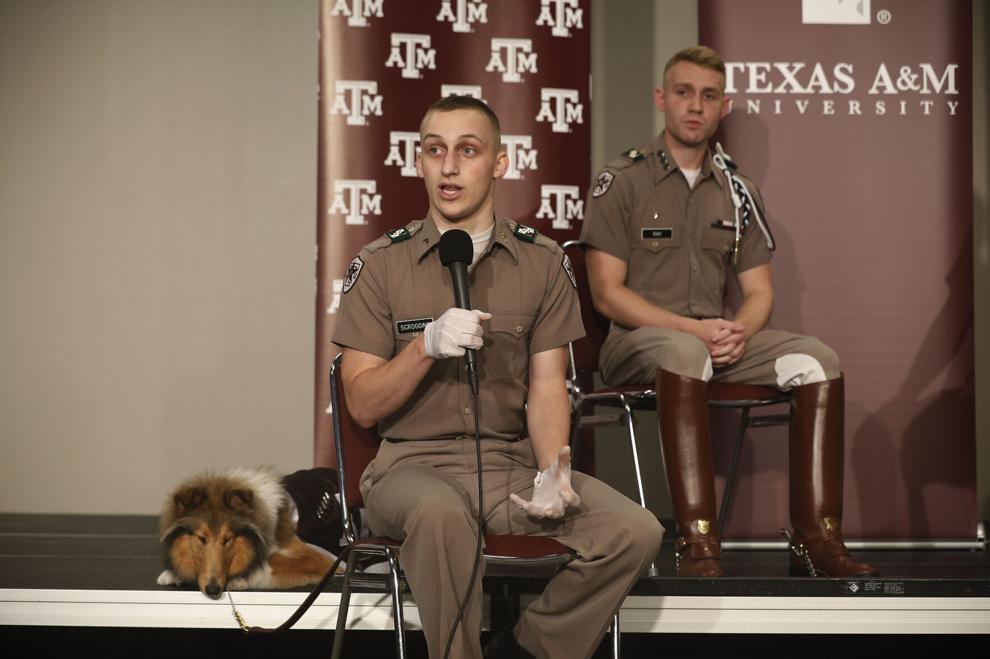 Reveille X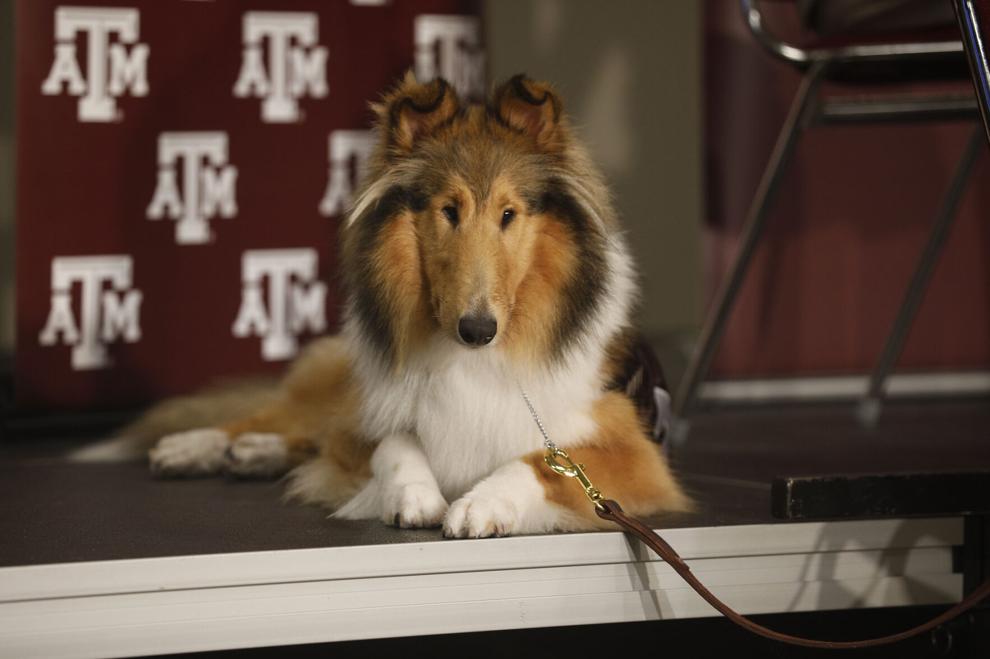 Reveille X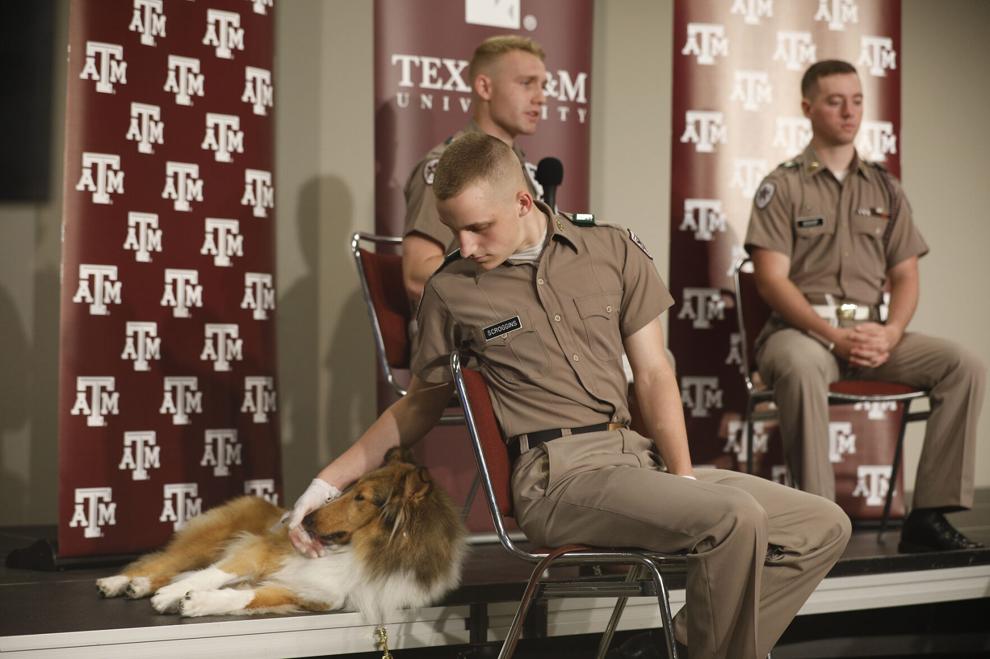 Reveille X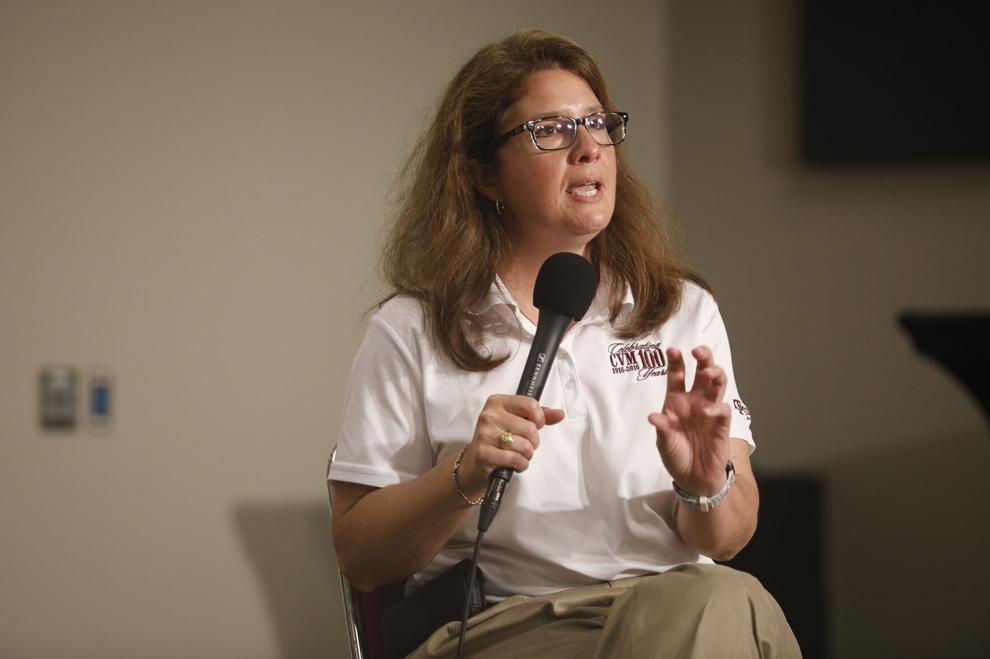 Reveille X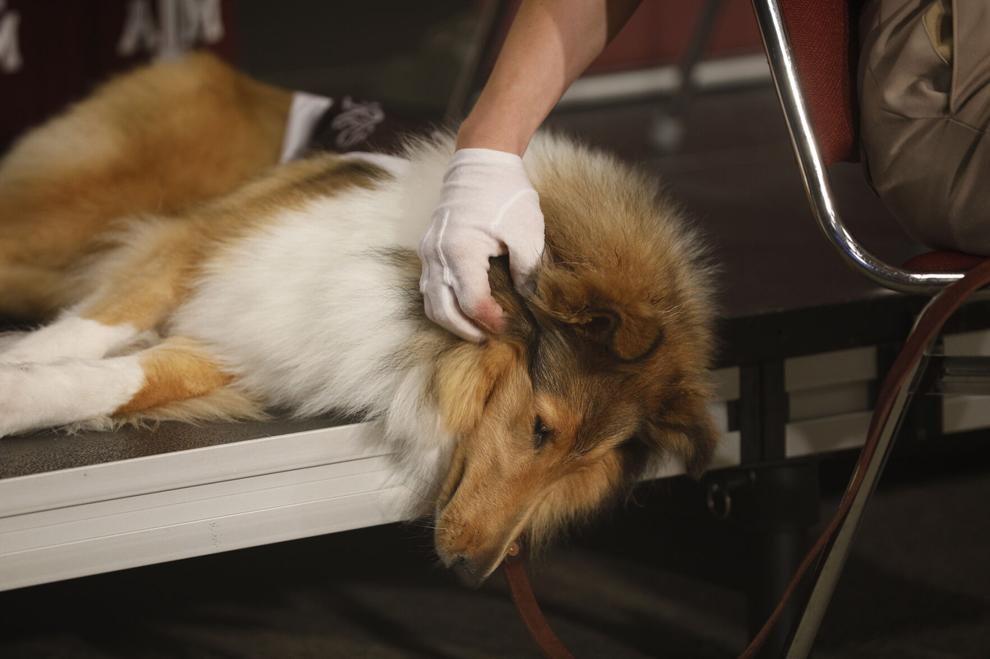 Reveille X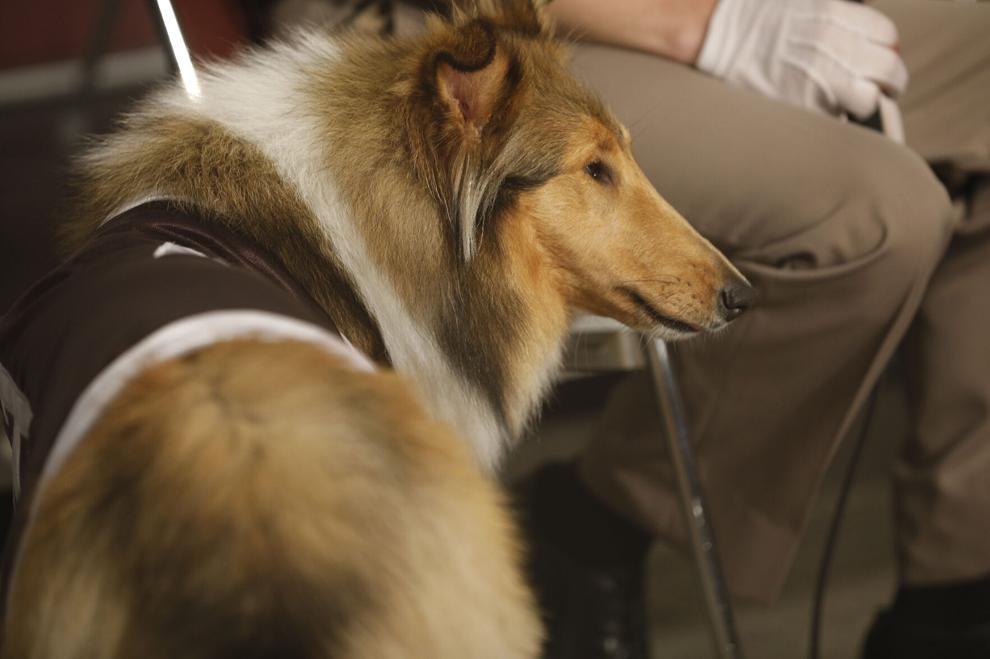 Reveille X