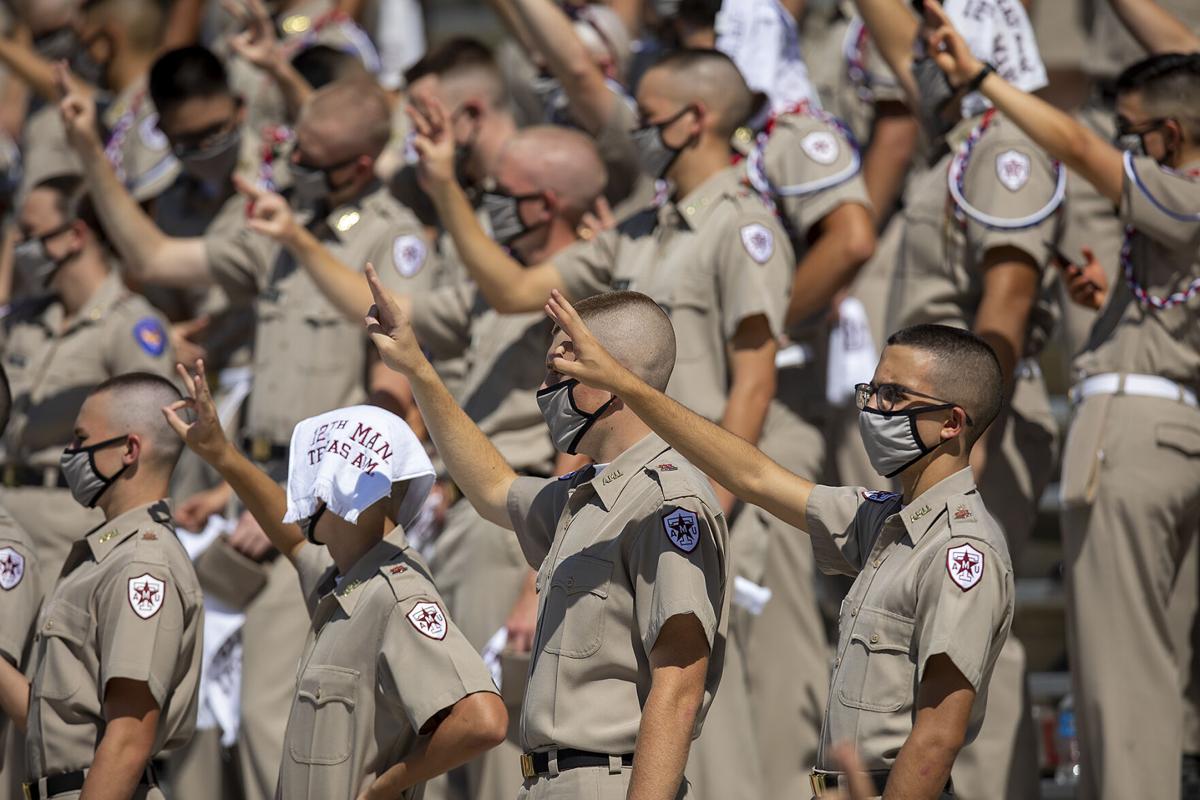 Florida football coach Dan Mullen has been paying the 12th Man the greatest compliment possible by saying the crowd impacted Texas A&M's 41-38 victory over the Gators.
"The section behind our bench, I didn't see an empty seat," Mullen said. "It was packed, the entire student section. Must have been 50,000 people behind our bench going crazy."
Mullen was right about the crowd making a difference, but 50,000 was coach speak. The official attendance was less than half that at 24,725. And of that, 10,718 were students. It sounded like more because the fans were passionate and it was an entertaining game. The crowd looked bigger because the student section was more populated and since they were standing, the empty rows didn't show on television.
"Great atmosphere out there," Mullen said. "[The] crowd was certainly a factor in the game."
Mullen immediately put in a plug for Florida to have 90,000 for its home game the following week against LSU, but that became a moot point when Mullen and two dozen of his players tested positive for COVID-19.
Mullen and the Gators are scheduled to return to action Oct. 31 at home against Missouri with an expected crowd similar to the opener against South Carolina, which was 15,120.
It's doubtful any team will play before a packed stadium this season. In most cases, the home-field advantage has been neutralized, which the Aggies have experienced. Alabama's Bryant-Denny Stadium wasn't intimidating with 19,424 fans, but the Alabama team was in rolling to a 52-24 victory. Mississippi State's Davis-Wade Stadium was a shell of itself with 13,142 fans and even cowbells didn't help. The place got loud after a 60-yard interception return for a touchdown pulled the Bulldogs within 14-7, but four plays later the Aggies scored, and the crowd started to head to the exits in pairs.
Crowds will continue to be small, but they can make a big difference. South Carolina fans — 15,000 strong — were heard during the Gamecocks' 31-27 loss to Tennessee and 30-22 win over Auburn at Williams-Brice Stadium.
"To tell you the truth, you couldn't really tell it was empty," Tennessee linebacker Henry To'o To'o told The State newspaper. "South Carolina's fans did a great job of coming out and supporting them playing. It might have looked empty, but it was still loud and they bring that energy for them."
There's no doubt A&M players fed off the crowd against Florida. That bodes well for A&M's remaining home games against Arkansas, Ole Miss and LSU. Based on the Florida game, playing at Kyle Field Light is still worth a field goal if not more. That home-field advantage might be enough to help A&M go unbeaten at home for the first time since 1999. Winning at home is paramount to becoming a Top 10 team.
"To win in the SEC, you've got to win at home," Mullen said during the 2018 season, his first with the Gators. "You're not going to find many teams that win the SEC championship with home losses. Home-field advantage is so critical."
A perfect record at Kyle Field won't get A&M into the SEC title game because of Alabama, but it would put the Aggies in position to make a New Year's Six bowl with an outside chance at the College Football Playoff — if they also could win out on the road.
A&M's next road game will be at Williams-Brice Stadium, where the Aggies are 3-0, but the last two games were close and the fans make a difference. It might be the toughest road atmosphere left on A&M's schedule. The Aggies will make their first trip to Tennessee's Neyland Stadium on Nov. 14, but a Volunteer crowd of 22,519 couldn't save the Vols from a 34-7 loss to Kentucky last week. Rocky Top it seems is better suited to bigger crowds.
A&M ends the regular season at Auburn's Jordan-Hare Stadium, where it is 3-1 and the Tiger fans are already disgusted with head coach Gus Malzahn. The Tigers could be cheering for the Aggies by then.
Mullen's comments along with the television commentators raving about the fans led many to believe the Aggies exceeded the 25% capacity limit of Kyle Field to conform to local and state regulations during the pandemic.
Orlando Sentinel columnist Mike Bianchi contacted the SEC office, which told him A&M's attendance protocol "appeared to be adhered to" and said that TV "camera angles can be deceiving" when showing the size of a crowd.
Bianchi asked SEC commissioner Greg Sankey if he was confident A&M's figures were accurate.
"I have to take what's reported to me and we've followed up on that, but I'm not the attendance monitor," Sankey said. "We don't govern attendance. That is up to campus, local and state health officials."
The Aggies were only at 22.4% capacity for the Florida game based on a total capacity of 110,000, which includes standing room only. A&M could have squeezed in another 2,775.
Of course when it comes to home-field advantages, the award-winning Bianchi and the Gators are experts. Former Florida coach Steve Spurrier is the one who thought of renaming Florida Field "The Swamp" and got Bianchi to do a column about it.
"The Swamp" has been considered one of the toughest places to play in the last three decades, but maybe things just seem bigger and better in Texas.
Florida plans to return to its football facility Monday after a two-week hiatus because of COVID-19.
Florida announced on Oct. 14 that 21 players, including 18 on scholarship, had tested positive for the virus. Later, Mullen and two assistants tested positive, forcing Florida to postpone last week's LSU game and this week's game against Missouri.
The outbreak was traced to two players ignoring symptoms and getting on the team plane to A&M. Both players had tested negative the day before the trip.
"You're crammed into this little tiny space on the road," Mullen said. "Obviously, that's something we might have to look at, how we utilize the road locker room moving forward. It certainly was from the trip, but I don't think it was from one specific aspect of the trip. I think it just started on the trip, and then there's a lot of different things that happen on a road game that obviously put you at a higher risk than playing a home game."
A&M followed protocols when informed of the positive cases. A&M was able to determine how much time its players interacted with infected Florida players from the Kinexon contact tracing system.
"The most amount of time that we had a player interact with a Florida player who tested positive was 6 minutes," A&M athletics director Ross Bjork said. "And then everybody else was 3 minutes or less. We had a couple guys at 3 minutes and then everybody else was less than a minute. So I wasn't worried about the game itself, because it's just highly, highly unlikely."
Bjork also contacted other teams that played opponents who later had players test positive.
"All the evidence was playing the game was highly, highly unlikely [to get the virus] and then our medical people would confirm the same thing," Bjork said.
A&M true freshman defensive back Antonio Johnson saw his first action against Mississippi State and had four tackles. Johnson would have played earlier, but he was in quarantine for two weeks because of contact tracing, head coach Jimbo Fisher said on his weekly radio show.
Fisher will be in Tallahassee, Florida, on Friday night to see his youngest son, Ethan, play football for Maclay High School against Marianna. The 5-6, 130-pound freshman also plays on the lacrosse team, according to Hudl.
Bjork, who was the youngest AD in the country at a FBS school when he was hired at Western Kentucky a decade ago, turned 48 on Thursday. He shares that birthday date with Eagle sports writer Travis Brown, who turned 33.
A&M Maroon & White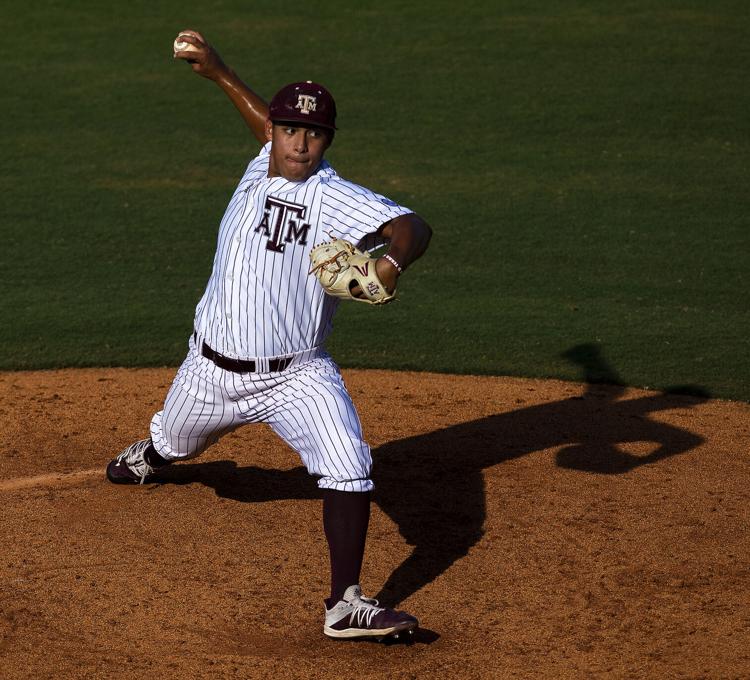 A&M Maroon & White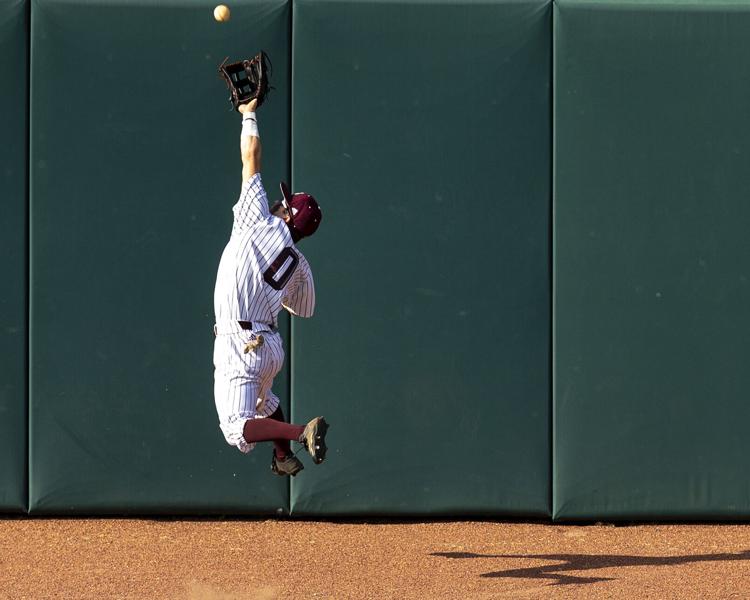 A&M Maroon & White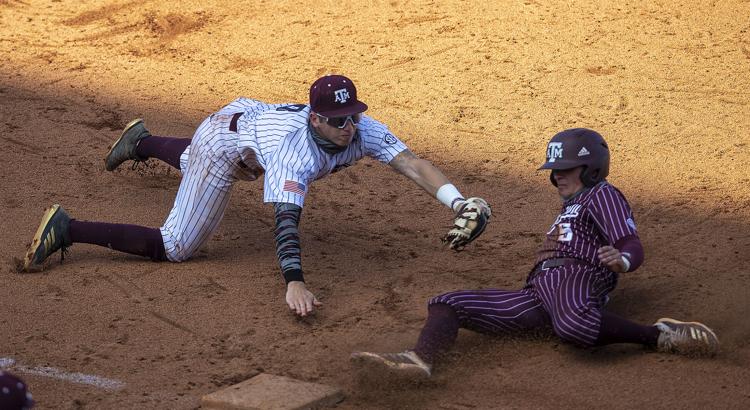 A&M Maroon & White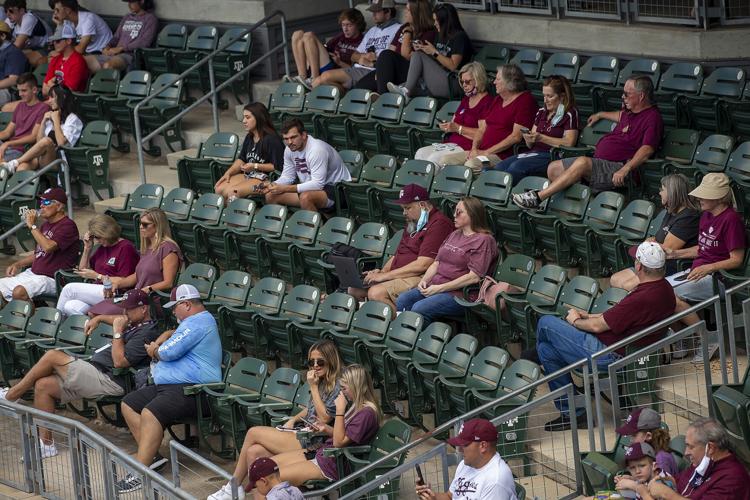 A&M Maroon & White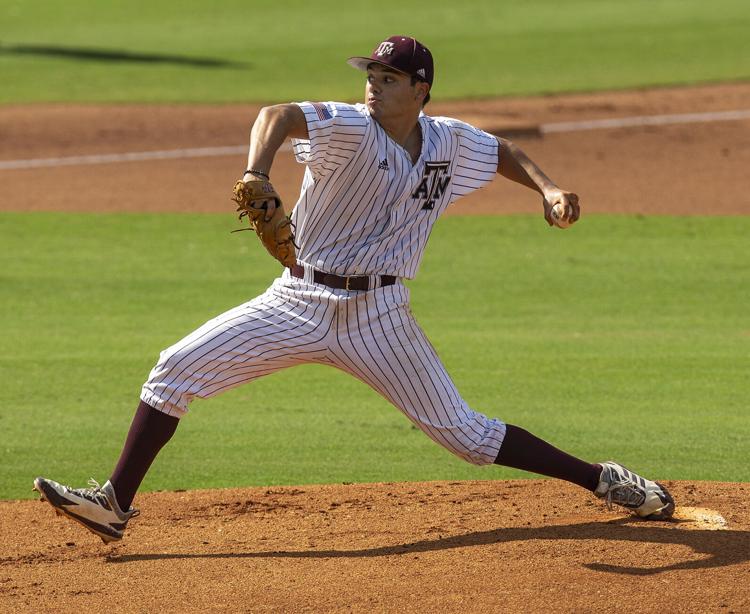 A&M Maroon & White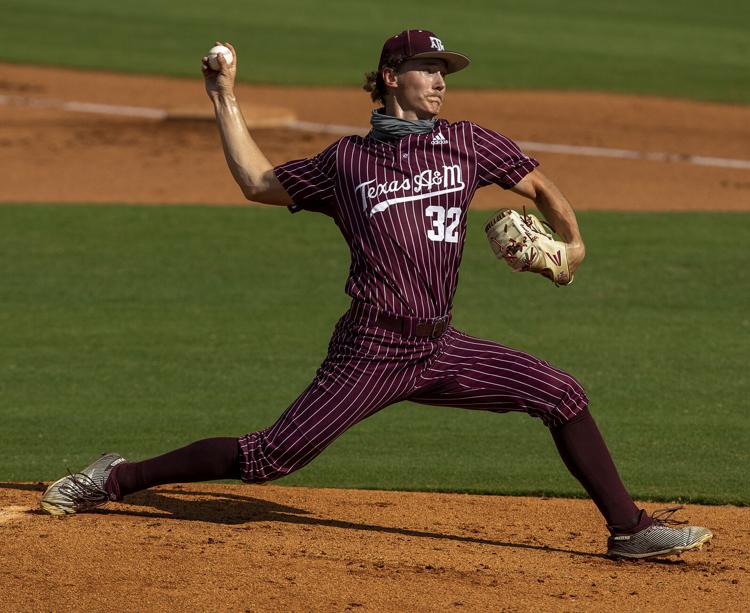 A&M Maroon & White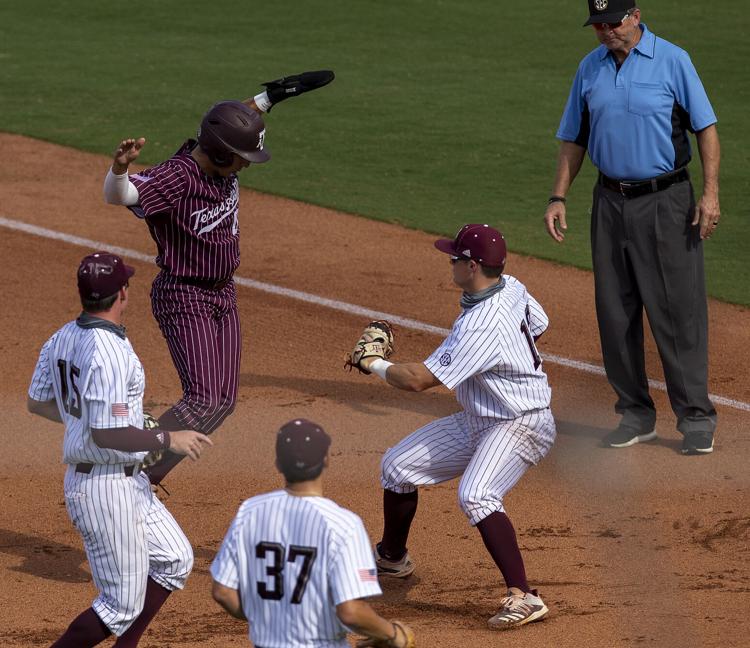 A&M Maroon & White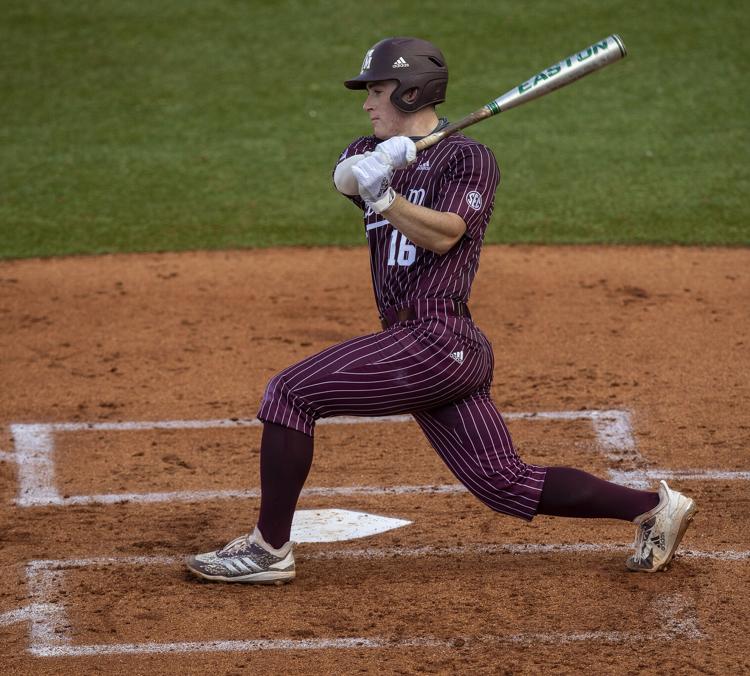 A&M Maroon & White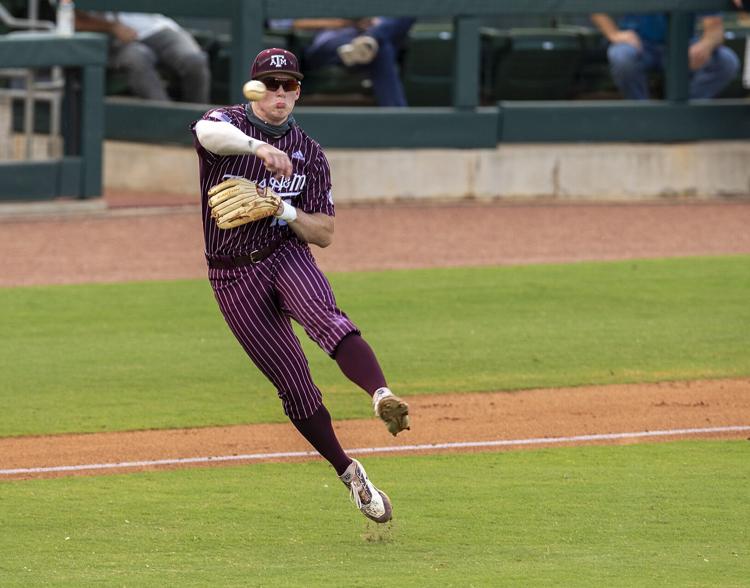 A&M Maroon & White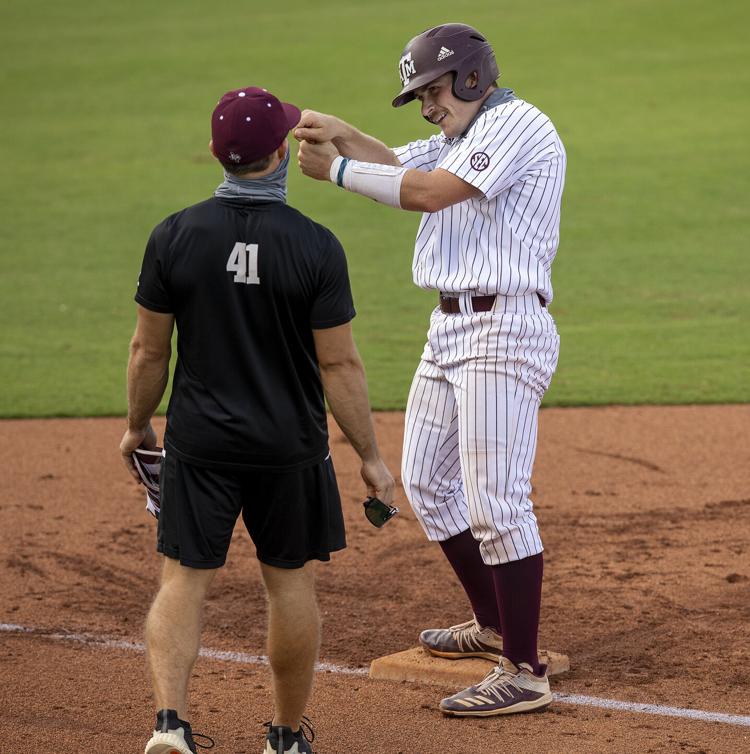 A&M Maroon & White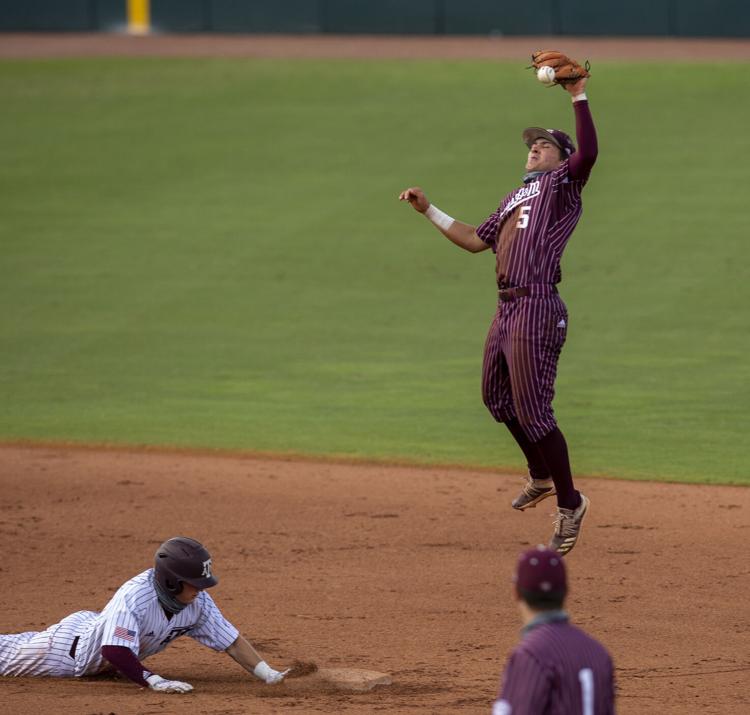 A&M Maroon & White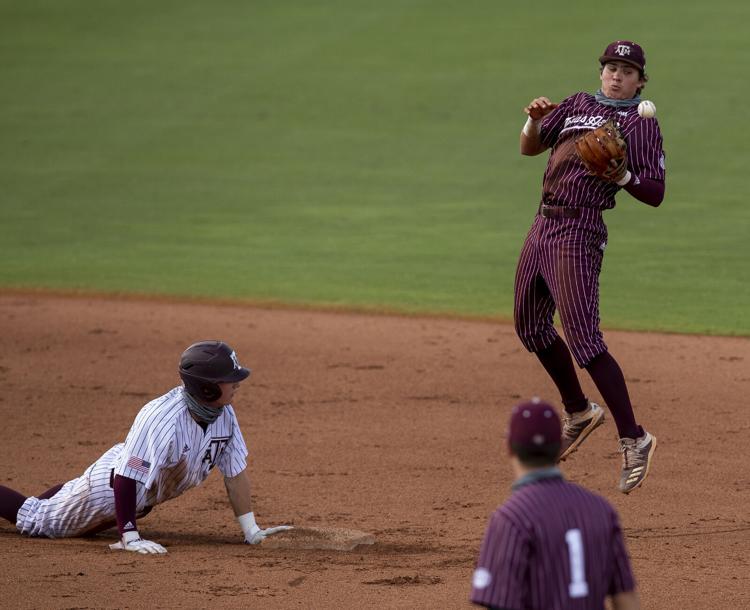 A&M Maroon & White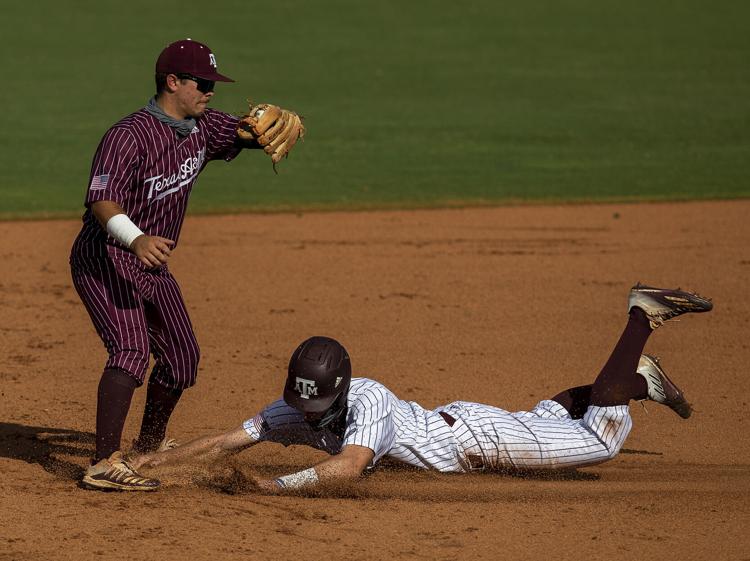 A&M Maroon & White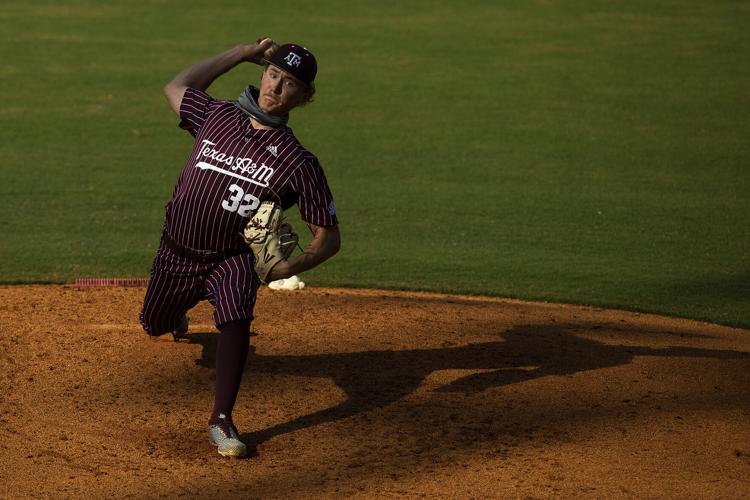 A&M Maroon & White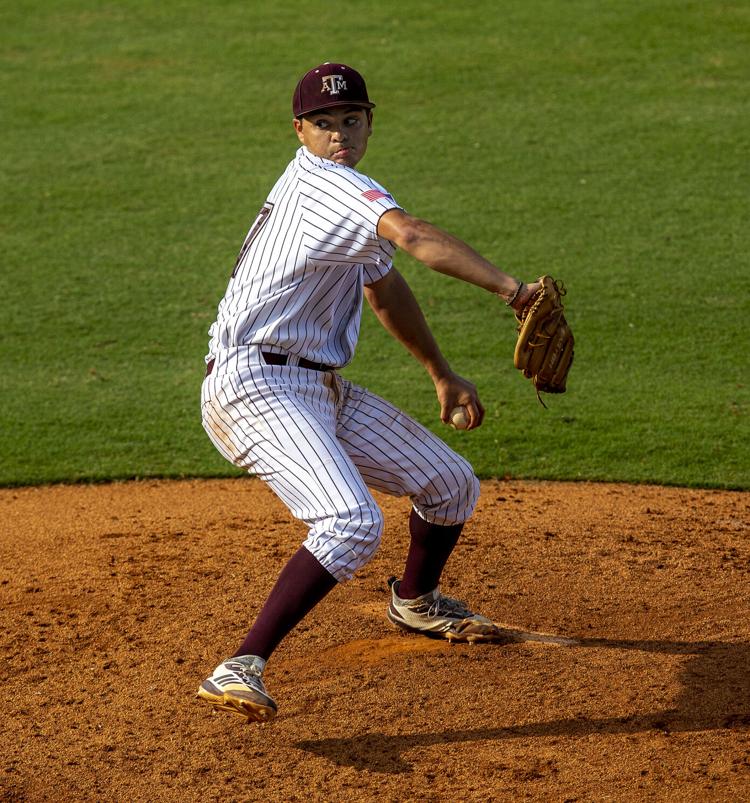 A&M Maroon & White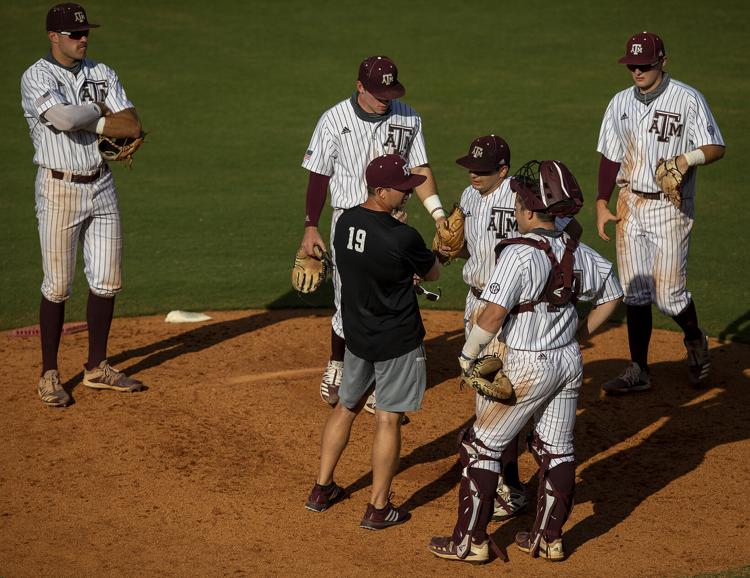 A&M Maroon & White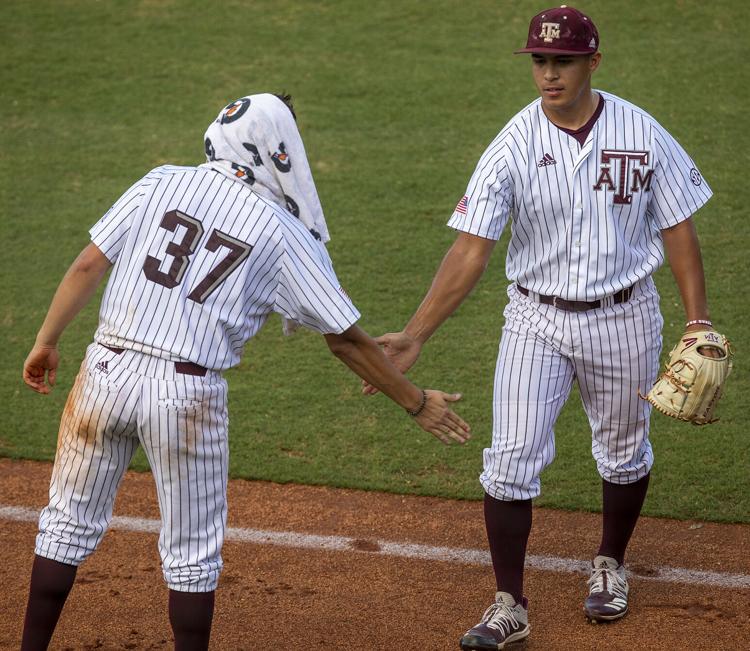 A&M Maroon & White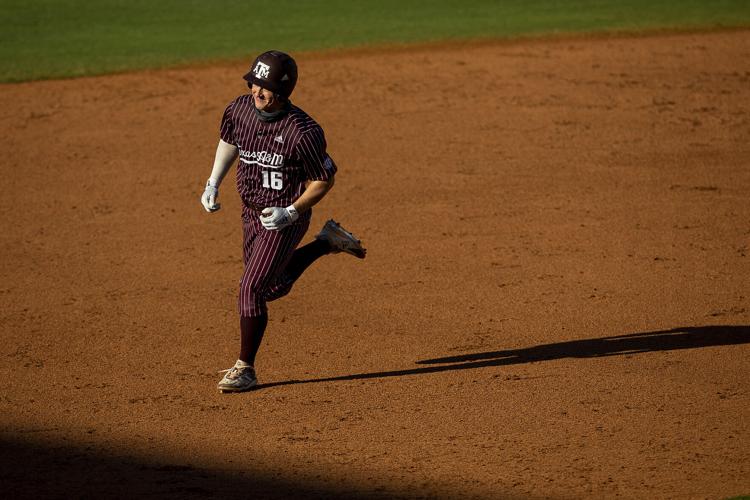 A&M Maroon & White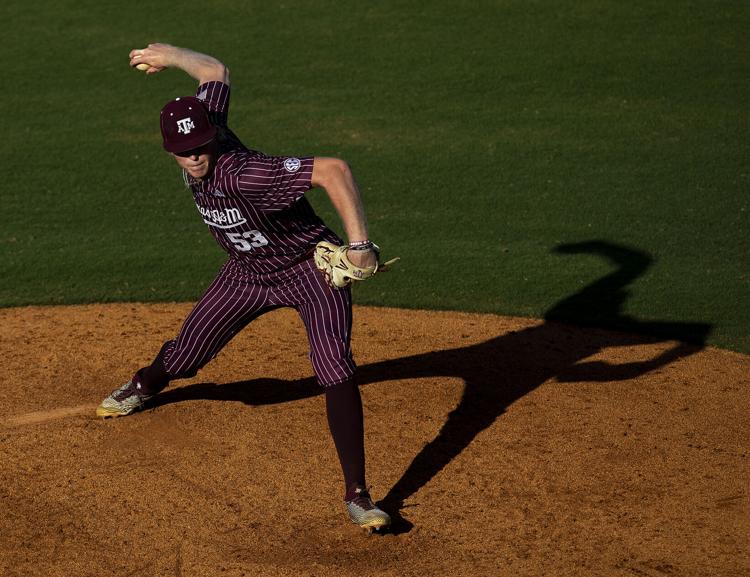 A&M Maroon & White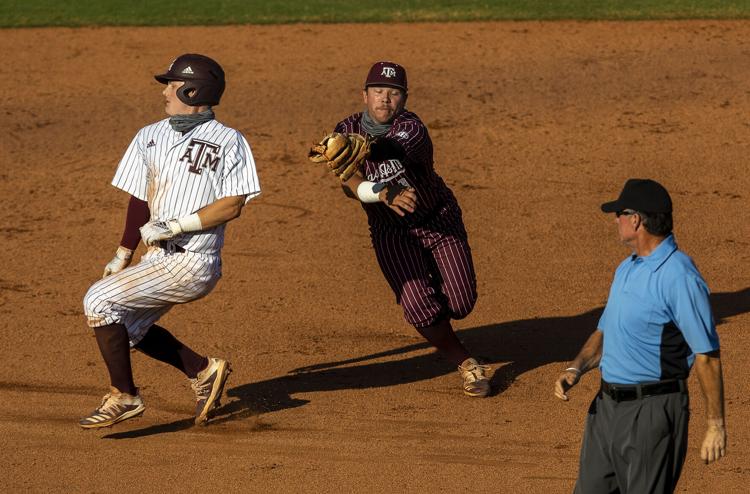 A&M Maroon & White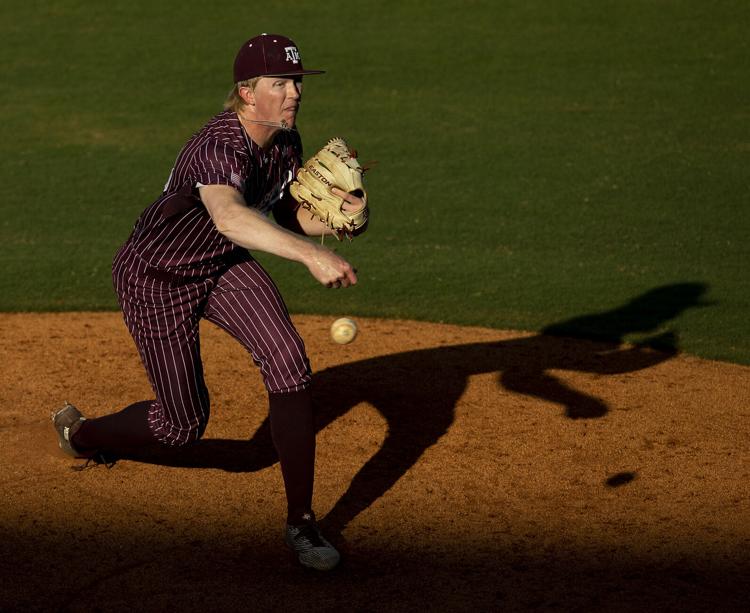 Texas A&M Maroon & White Game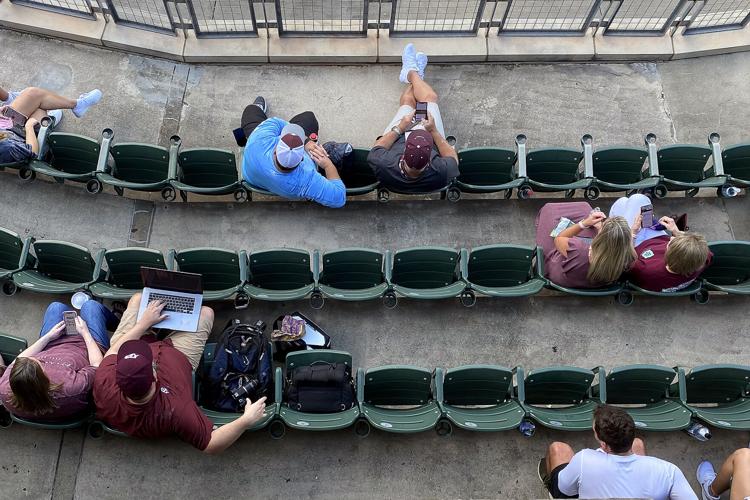 Texas A&M Maroon & White Game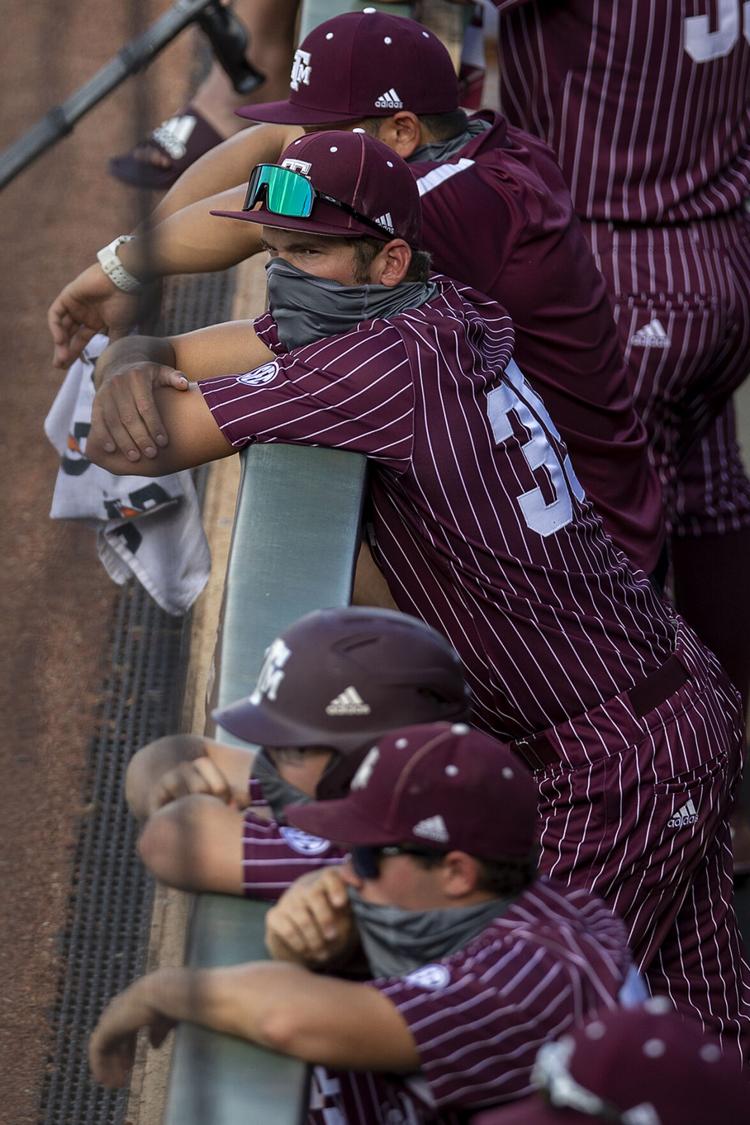 Be the first to know
Get local news delivered to your inbox!