Skeet shooter Phillip Jungman should be having the time of his life, gearing up for the Summer Olympics in Tokyo, but the games have been pushed back a year because of the coronavirus. Turns out that's about the best thing that could have happened for the Caldwell native.
Jungman's journey in becoming one of the world's best had taken its toll.
"I've actually been having some issues with an unbalanced body being that I take all the shots from the right side of my body and the left part of my body performs a different action," the 24-year-old Jungman said. "I have muscular congruence I guess you could say. I have a side that's stronger than the other, and it's been causing me a lot of back pain recently to the point where I've had days where I couldn't get out of bed."
So while Jungman's heart ached when the Toyko Games were postponed until 2021, it was just the break his body needed.
"It's actually been kind of a big relief where I've been able to sit the gun down and focus on my health and making sure I'm in the best possible physical shape to go on shooting," he said. "Had this break not happened, it would have been one of the heights of my shooting season right now, and I would be faced with a very tough season ahead with the poor timing of [the injury]. I guess you could call it an injury that I didn't realize was creeping up on me."
The 5-foot-11, 185-pound Jungman realized he had a problem halfway through the two-stage trails which started in Kerrville in September and ended in Tucson, Arizona, in early March.
"I was doing all sorts of rotational loosening [exercises] just to be able to move, to be able to hold up a gun," Jungman said. "I was just doing all these Band-Aid type things, I guess you could say. And then after the Olympic Trials is whenever I sought out the long-term fixes. It was tough to be able to get through the Olympic Trials without having a stiff back and feeling pain in every shot, but I was able to overcome that and now I'm focusing on the long term."
Luckily for Jungman, his demands now are more mental than physical.
"The good thing is with this break I've had, you build that hunger to have fun again," Jungman said. "You end up after a whole season of shooting, you kind of lose that desire to shoot because you've just been shooting so much. It's not boring. That's not the right word, but you lose that drive I guess is the best way to explain it. Time off makes it more fun."
Fun led Jungman to get into the sport. He joined the Brazos County 4-H Sportsman's Club 16 year ago, since Burleson County didn't have a 4-H Club.
"There was a kid down the street who I became really good friends with, and whenever he joined the club he came back, and I guess I was 7 at the time, and he really enjoyed that whole year," Jungman said. "And I couldn't join until I was 8, so the first moment I could join, I did."
Jungman said he was the typical novice beginner.
"Of course that was a cheapo Walmart gun and cheapo glasses and just a minimal of things to get started," Jungman said with a laugh.
What wasn't green was the competition.
"As I kept moving up and learning things about the sport, I was shooting with a woman whose name is Connie Smotek and she's based out of Lyons," Jungman said.
Smotek was the Brazos County 4-H Sportsman's Club first female shooter. She competed in mixed skeet competition in the 1992 Summer Olympics in Barcelona, finished sixth among women at the 2004 Summer Olympics in Athens, Greece, and won gold medals at the 2004 World Cup Brazil and the 2006 World Cup USA.
"I mean, she was the top of the game right there with the best of the best in her time period," Jungman said. "Whenever you train at the same range as someone like that, you can't help but wonder if you can at least go to other matches and meet people like her."
Just a few years after Jungman got into the sport, his parents took him to a qualifier for the 2007 World Championships in Kerrville.
"All you had to do to attend that was pay a $200 entry fee," Jungman said. "My parents were like, 'Oh, that's a no-brainer to send a 11-, 12-year-old kid out there to shoot behind an Olympian for 200 bucks. That's too easy, so that's what they did."
It was an eye-opening experience.
"At that match, I met so many great people," Jungman said. "At the time, I didn't know who he was or he wasn't famous yet, but that is when I met Vincent Hancock who the next year turned around and won the Olympic gold medal (in Beijing) and then four years later he won another Olympic gold medal in London. And now, I'm on the Olympic team with him."
Hancock, 30, won this year's Olympic Trials with a score of 547. He'll be attending his fourth straight Olympics. Jungman took second in the Trials at 537.
"Right after [qualifying], I felt accomplished," Jungman said. "I felt like I was finally a part of an elite group and that no one could ever take that from me. And the real reason I felt so accomplished was because I mean the moment, the exact moment I stepped off the stage knowing that I clinched that spot, the first person to talk to me was Vincent Hancock. And he said, 'You're an Olympian and no one can take that from you the rest of your life.' And it just really took me by surprise, because that was never a way I looked at it."
Shooting has not only been fun for Jungman, it's become a big part of his life starting with the 4-H Club's safety classes.
"I developed some friends in those safety classes, I would say a dozen of them or so, and it's actually crazy, because all of them ended up making the U.S. team to go to different junior open world championship matches and things like that," Jungman said. "And I would say probably there were five or six of us who really, really excelled and I guess you could say made bigger Olympic-level matches. I know Brandy Drozd won a World Championship. My roommate from college, T.J. Bayer, I met him at the same safety meetings when I was 8 years old. He won the Pan American Games in 2011 in Toronto. We were all just at that level and we all pushed each other."
Jungman made his first junior national team at 16 and kept climbing.
"I really started getting hot around 18," Jungman said. "I won the 2012, 2013 and 2014 Junior National Championships, then in 2016 I won the open national championships and I also was an Olympic alternate, so I missed going to Rio by one position. The 2012 Olympic team was Vincent Hancock and Frank Thompson and then in 2016 they also were the team. I think I was three targets [short] out of about 600 so about half a percent."
Jungman's rise in the sport hasn't surprised Smotek.
"He was very determined in all of his successes," Smotek said. "He had the normal setbacks along the way, but he bounced back and learned from them and used that to his advantage going forward. So kudos to him. I'm so excited for him and where he's landed."
Jungman, who came out of the fall competition at the Olympic Trials in second place behind Hancock, finished strong in March's four-day competition at the Tucson Trap and Skeet Club. Thompson ended in fifth place and Christian Elliott, the 2019 Pan-Am Games champion and 2019 World Cup silver medalist, placed 10th.
Jungman edged out Hayden Stewart by four targets. Stewart is a teammate of Jungman's on the Army Marksmanship Unit based at Fort Benning in Georgia.
"You train alongside these people every day and you're teammates," Jungman said. "But at the same time, you're [competing] against each other to see who makes the Olympic team, so it's kind of a tough situation, but at the end of the day, you're both helping each other to get better, and there's nothing more you could ask for other than that."
Jungman has been in the Army just over three years and is now a specialist. He plans to remain in the military unless he wins several Olympic medals.
"Because our job in the Army is to shoot, you cannot get paid to do what you are already getting paid to do in the Army," he said. "It's against the Army's rules," Jungman said. "We can't receive any sponsorships. There are no outside influences I guess you could say. If I were to really pop off and I could get paid better outside the Army, I would back out of the Army to do so, but I don't see that happening any time in the near future. The Army just provides so much ... I wouldn't be where I am without them. The Army is definitely my near and moderate future."
The Marksmanship Unit was created under the direction of President Dwight D. Eisenhower for international competitions, which were being dominated by the Soviet Union. The unit's members have won 24 Olympic medals and hundreds of World Championships since its inception in 1956. The unit, though, is much more than that.
"Our ultimate goal is to make the Olympic Team," Jungman said. "But at the same time, we use that Olympic status to advertise and to recruit for the Army, so it's one of those things where it's, 'Hey, look what the Army has done for me. You should see what the Army can do for you,' kind of thing. And as well, we turn around our knowledge of guns to not only create and further the gun industry with our master gunsmiths but also to turn around and teach proper shooting techniques to the Army to make them more lethal."
Jungman's body might be taking it easy for a couple of months in regards to training for the Olympics but not his mind.
"For a long few weeks there I felt like I was done, that I had accomplished everything," he said. "But then that question popped in my brain, like, I shouldn't be satisfied being an Olympian. I should try to get that gold medal and I've actually done a lot, I guess you could call it meditation here recently, with that in mind. I need to transition my goal and stay hungry. I should not be satisfied with what I've accomplished. Luckily, with this COVID thing I've been able to focus on that and I can now drive myself, drive that hunger to win an Olympic gold. Yes, I'm happy I'm an Olympian, but I will never be happier unless I strive for that Olympic gold."
Jungman is at the peak age for skeet shooters.
"There's an obvious time where you are at your prime, and I would say it's somewhere between 16 or so to about 30-35," Jungman said. "I'd say it starts once you hit full maturity and then it ends about the time frame when your eye sight starts to go bad. [I'd say] 18-30 is probably the best. As you gain experience, experience is the number one contributing factor to success in shooting. Nerves is the number one thing in shooting that causes you to fail. Anytime you get nervous, your body starts to shake and you lose control of your fine motor skills."
Jungman shoots about 200-250 days annually.
"During my competitive time, I'm shooting about five days a week and especially leading up to matches I really pour it on, so I'm better prepared for those matches," Jungman said.
Jungman's drive for success started at the Brazos 4-H Sportsman's Club, which was organized in 1976 and claims to have started the nation's first 4-H shotgun program.
Not every member has had the success Jungman's had.
"A lot of it depends on how much time [a youth] wants to put into the sport and also how interested the parent becomes in the sports," said Mike Schumann, who has been with the club for more than two decades and had older children involved when Jungman joined. They quickly recognized Jungman's talent.
"He probably started competing with kids who were 14, 16, 18 years old," Schumann said. "And when he got to be a decent shooter, they probably said, 'Hey, Phillip, that's a pretty good shot.' There's nothing that a young athlete admires more than getting noticed by an older athlete, someone he looks up to."
Leading the way was Smotek, who had success at the highest level in international skeet shooting.
"There were a lot of people in the club that had done it, but she had reached the highest peak," Schumann said. "Around the state, our club was very unique in that. Most of the other clubs didn't even compete in this game."
And Jungman learned all he could at the club.
"As a young 4-Her he did show a lot of potential and a lot of willingness to study the game and to learn and learn good techniques," Smotek said. "He was interested in going through the processes, the drills and that sort of thing to become a better athlete and doing whatever he could to improve. He's been very much a student of the sport, so it's been very exciting to watch him progress."
Jungman's current coach is Todd Graves, a four-time Olympian and USA Shooting's national shotgun coach.
"He won the Olympic bronze in the same sport in 2000 in Sydney, and ever since I met him in 2009 he's just been a good mentor for me," Jungman said. "He's taught me so much about the game and about myself, and I look forward to working with him at the Olympics."
Jungman has taken pride in being a Caldwell Hornet and a product of the Brazos Valley during his march to the top of his sport. Along with shooting, he played baseball and football and sold rabbits at the Burleson County Fair.
"I attribute a lot of my success to every single person who I came in contact with along the way, whether it was a baseball coach who was trying to tell me to bat better because they may have said a key sentence or phrase that I use in shooting now," Jungman said. "It might be like some statement or some technique to lower your heart rate or something, but I use every ounce of that in what I've been able to do. And if there weren't those financial helps along the way, maybe this one employer who decided to hire me at that exact moment when I really needed it [I wouldn't have made it]. I attribute [my success] to the whole Brazos Valley area."
NOTES — The Summer Olympics were scheduled for July 24-Aug. 9. They've been rescheduled for July 23-Aug. 8, 2021. ... Jungman is hopeful for a promotion soon. He said there are nine enlisted ranks and a specialist is fourth on the list. ... Men's skeet shooting became an Olympic sport in 1968. No one has won two gold medals in the event. After winning in 2012, Hancock slipped to 15th in 2016. Italy's Gabriele Rossetti won that year with Sweden's Marcus Svensson second. "[America] is not head over heels ahead of everybody like in some sports," Jungman said. "But what we are is we're in that top group. I'd say there's a top group of about five countries that just always dominate. That's Italy, us, Sweden, Norway and Germany. There's a small group up there at the top that are just further [ahead] than everyone else, and a lot of the reason I attribute to that is from funding." ... The United States' skeet team is part of USA Shooting, a nonprofit corporation chartered by the United States Olympic and Paralympic Committee. "It's kind of a proud thing to say that we are capable of self-funding our organization without the help of the government," Jungman said. ... When Jungman got his driver's license he worked as a hunting guide for Schumann, who owns Quail Hunt Dime Box.
Consol band parade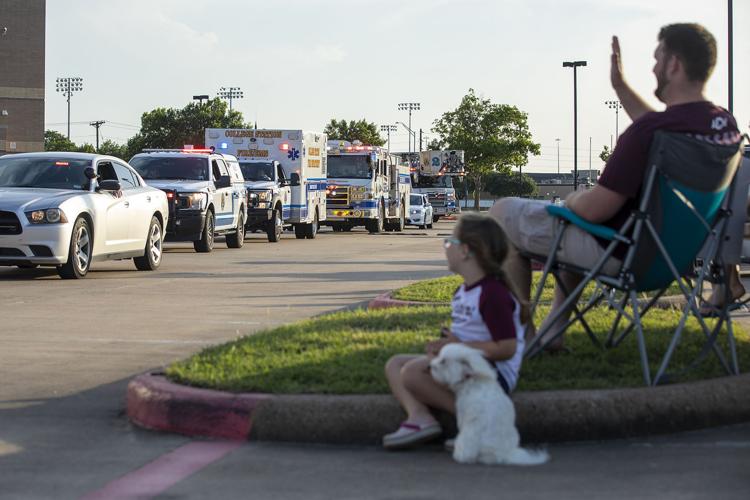 Consol band parade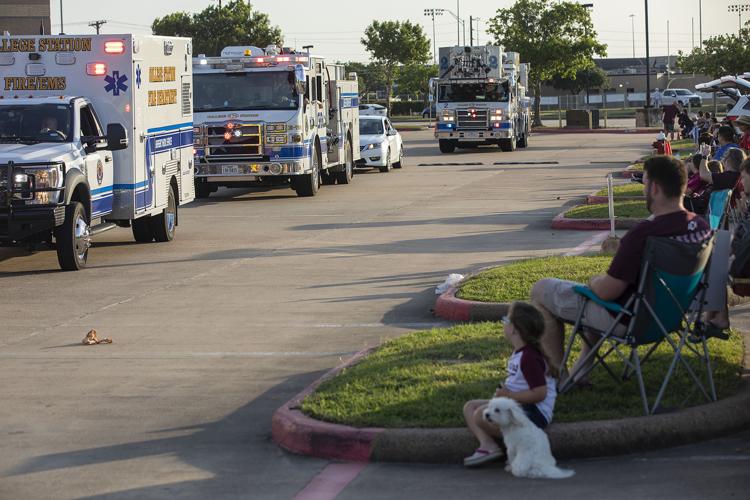 Consol band parade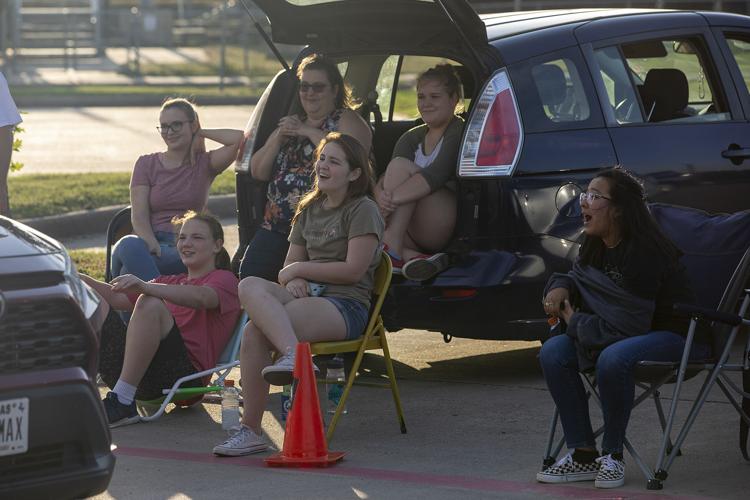 Consol band parade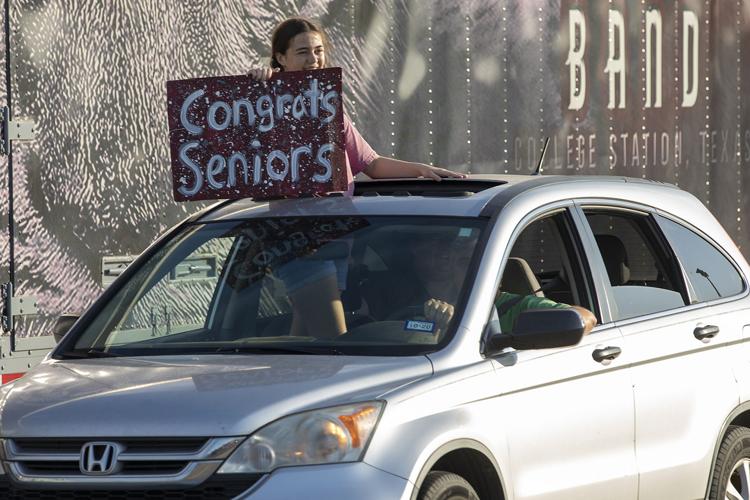 Consol band parade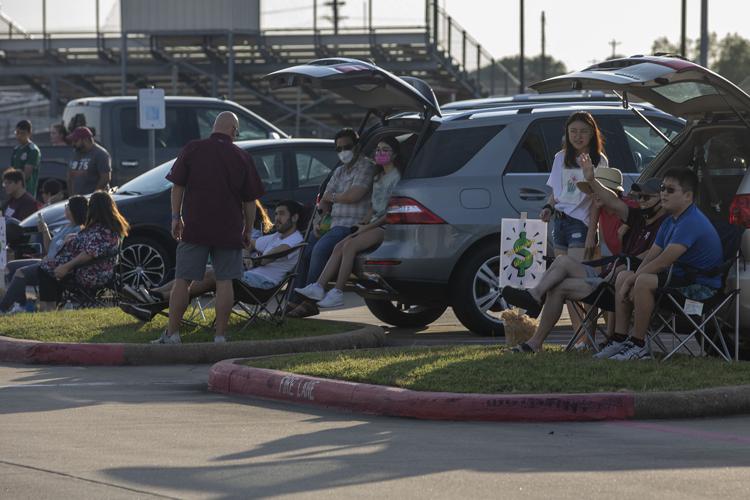 Consol band parade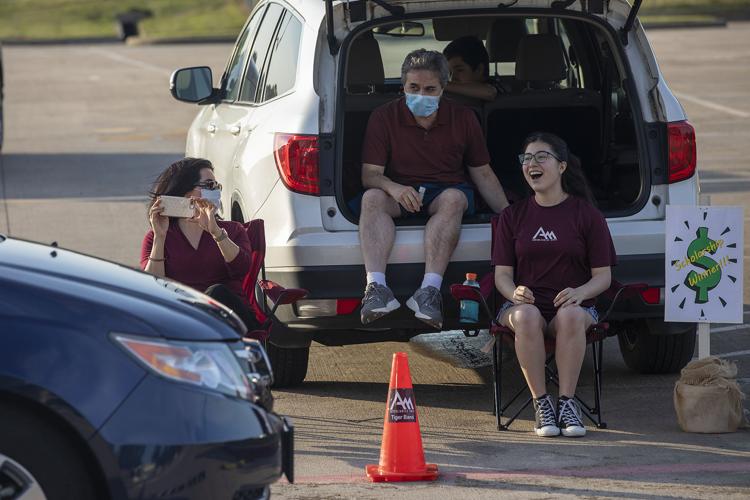 Consol band parade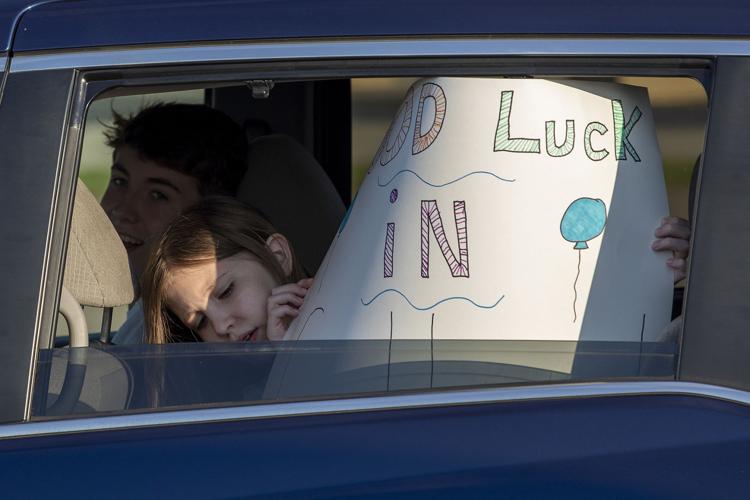 Consol band parade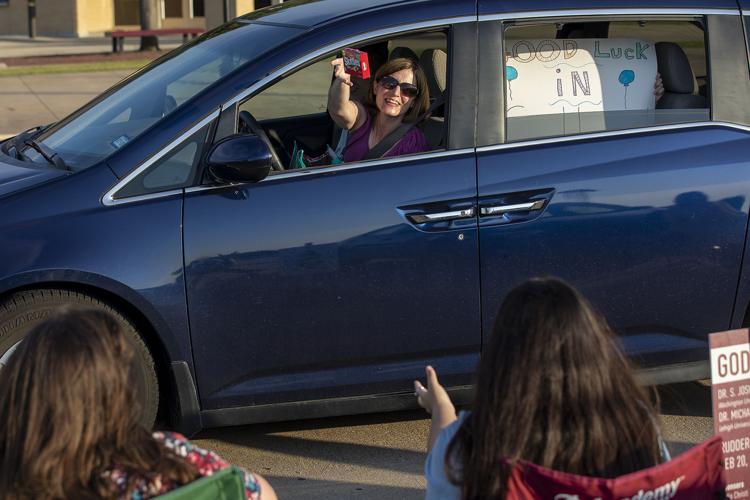 Consol band parade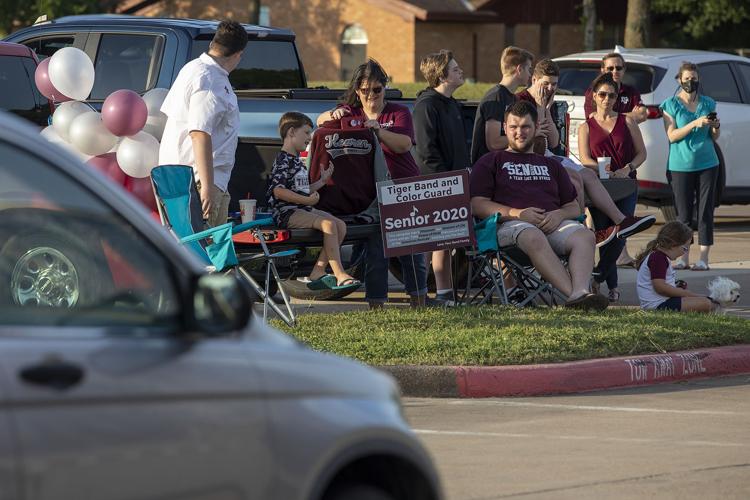 Consol band parade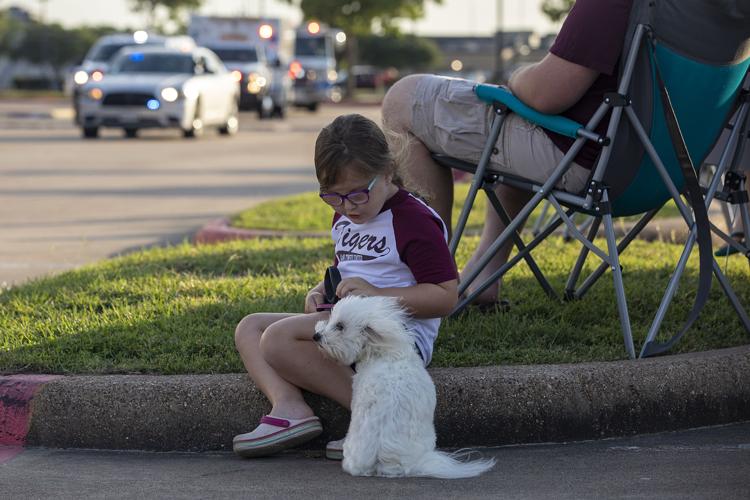 Consol band parade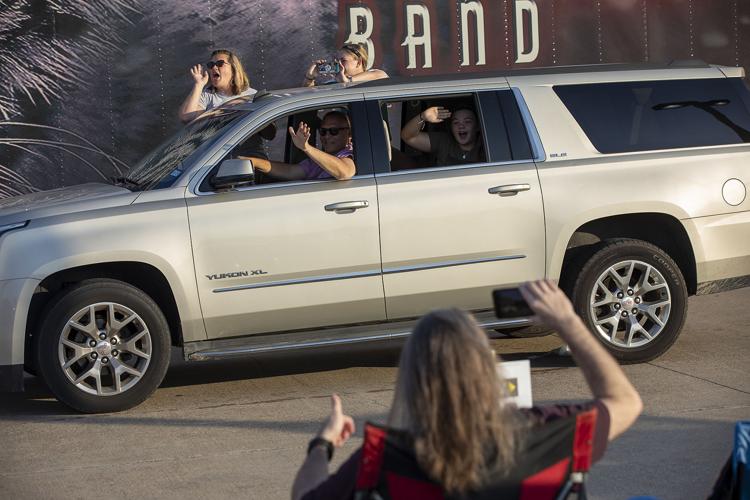 Consol band parade
Consol band parade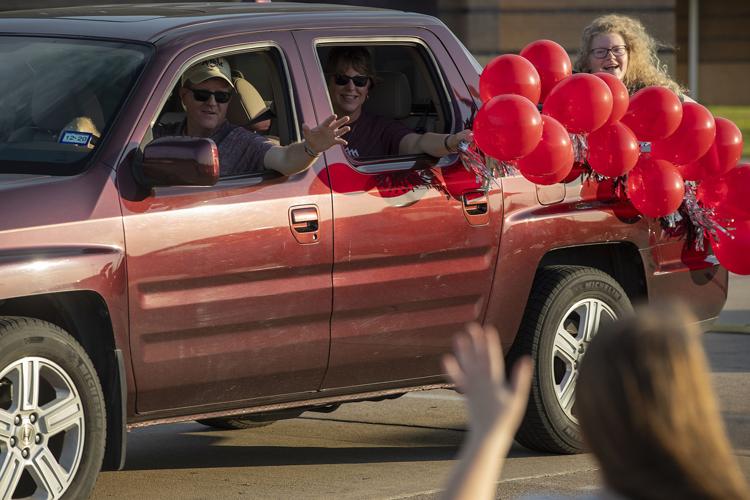 Consol band parade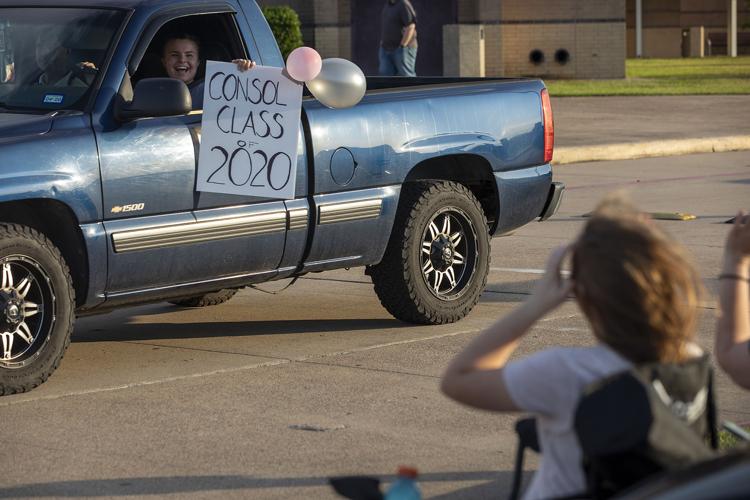 Consol band parade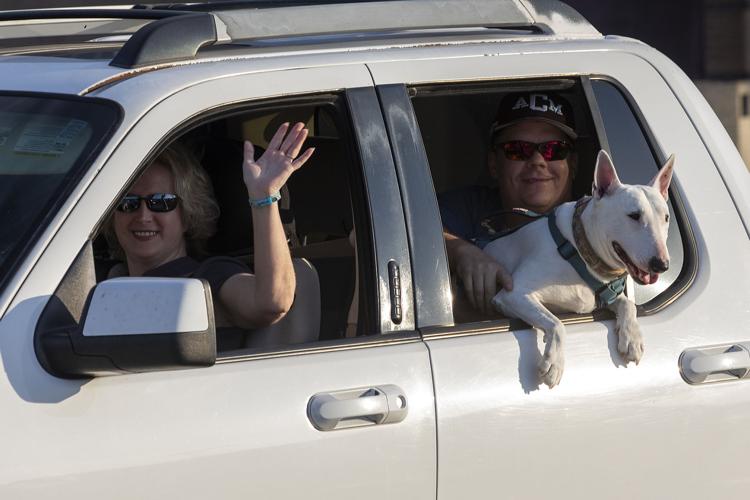 Consol band parade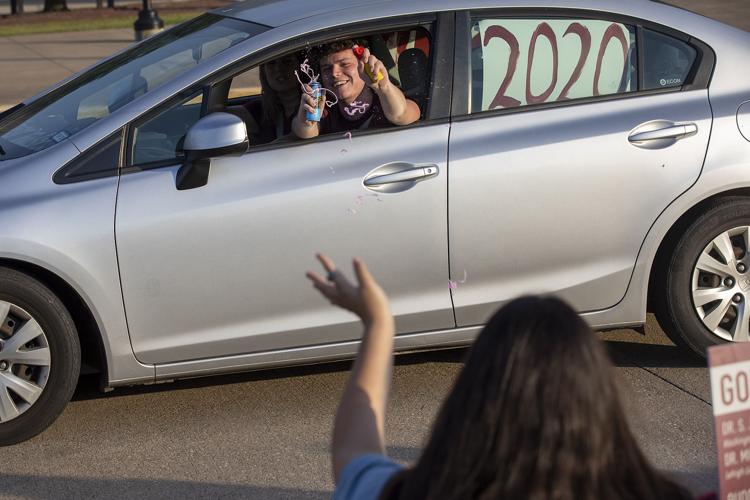 Consol band parade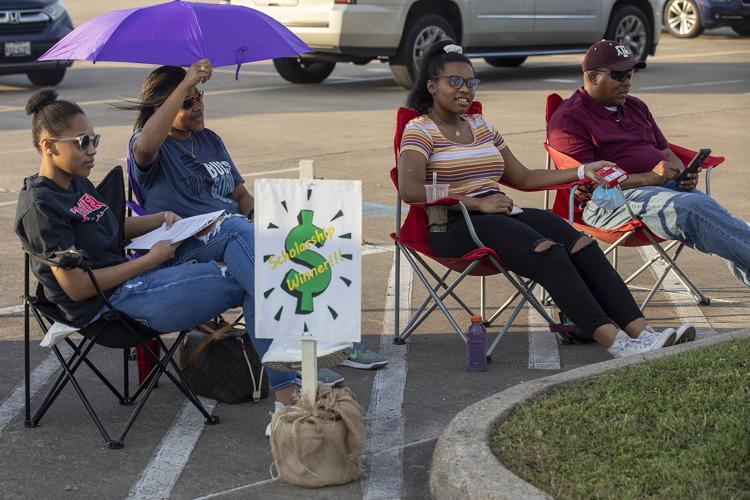 Be the first to know
Get local news delivered to your inbox!