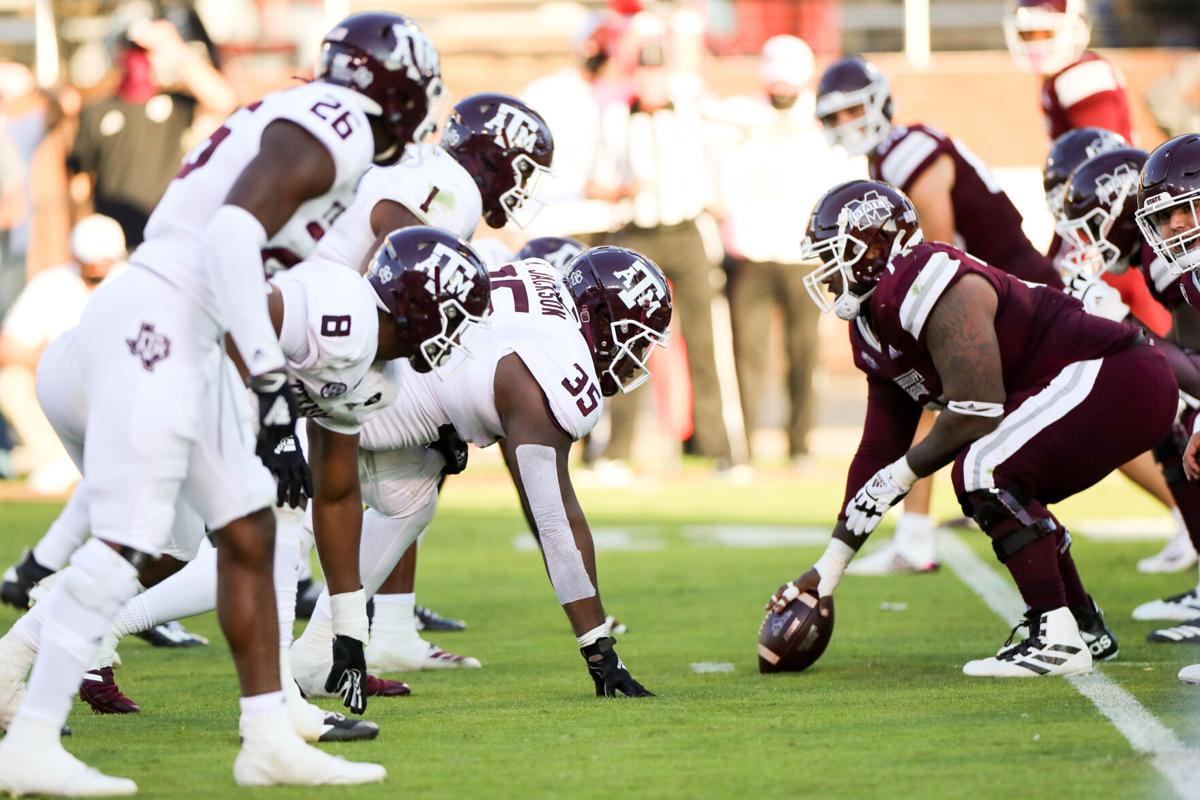 Texas A&M's bye seemingly comes at a good time. A&M has played four games, facing a pair of Top 10 teams. It had adversity early with a lackluster 17-12 victory over Vanderbilt and a 28-point loss at Alabama, but responded with a season-changing, two-game winning streak. Beating Florida for the program's first victory over a top-five team in six years and ending a three-game losing streak at Mississippi State have the Aggies ranked seventh in the Associated Press Top 25. The only Southeastern Conference teams ranked ahead of A&M (3-1) are second-ranked Alabama and fourth-ranked Georgia.
It's the highest A&M has been ranked since 2016 when it was fourth in the College Football Playoff's initial rankings, but fell out after losing to Mississippi State that weekend.
A&M has to feel encouraged, considering it was ranked 13th in the preseason poll, trailing fellow SEC teams Alabama, Georgia, LSU, Florida and Auburn.
Things could get even better for A&M after the bye. Along with getting healthier, the Aggies have a favorable schedule with none of their remaining opponents ranked. That statement quickly loses impact because there's not a team left that can't beat A&M. There's no UTSA or New Mexico or any of those other nonconference opponents A&M is 8-0 against in November since joining the SEC.
COVID-19 caused the SEC to go with a 10-game, conference-only schedule with no cream puffs before or during the season. The question is how will teams handle that grind, especially A&M which is playing a lot of underclassmen. They've had a great month, but they'll be measured by how they finish, which is why the Aggies must get better mentally and physically this week. Even though they aren't playing, this week could set the tone.
When the SEC released its revised schedule if you had to circle the easiest game for A&M down the stretch it would have been Arkansas, which has lost eight straight to the Aggies. The Razorbacks weren't just bad against A&M. They had lost 19 straight SEC games heading into the season. Now Arkansas had played the Aggies tough in recent years with five of the last six games decided by a touchdown or less, but that was at Arlington's AT&T Stadium. The last time Arkansas played at Kyle Field was 2012 and the Aggies rolled to a 58-10 victory. The revised schedule put Arkansas at Kyle Field on Halloween night with the Aggies coming off a bye. It was easy to think A&M would have a blowout victory with Arkansas coming dressed as anything but a football team. Well, think again.
Arkansas won at Mississippi State to end a 20-game losing streak to SEC teams. Auburn needed a controversial call the following week to deny Arkansas a second-straight victory over a ranked team. But Arkansas showed some grit by rebounding for a 33-31 victory over Ole Miss.
Arkansas, which also has a bye this week, is one of five 2-2 teams in the SEC and easily could be tied with Georgia and A&M for the league's second-best record at 3-1.
Longtime offensive line coach Sam Pittman, the Razorbacks' first-year head coach, is the early leader for SEC coach of the year, not Alabama's Nick Saban, Ole Miss' Lane Kiffin, Mississippi State's Mike Leach or even A&M's Jimbo Fisher.
Arkansas had two players earn SEC honors this week. Linebacker Grant Morgan had 19 tackles and returned an interception for a touchdown to be defensive player of the week. Defensive back Hudson Clark was the freshman of the week after three interceptions.
101720 - MSU_TA&M - Marks,Richardson.jpeg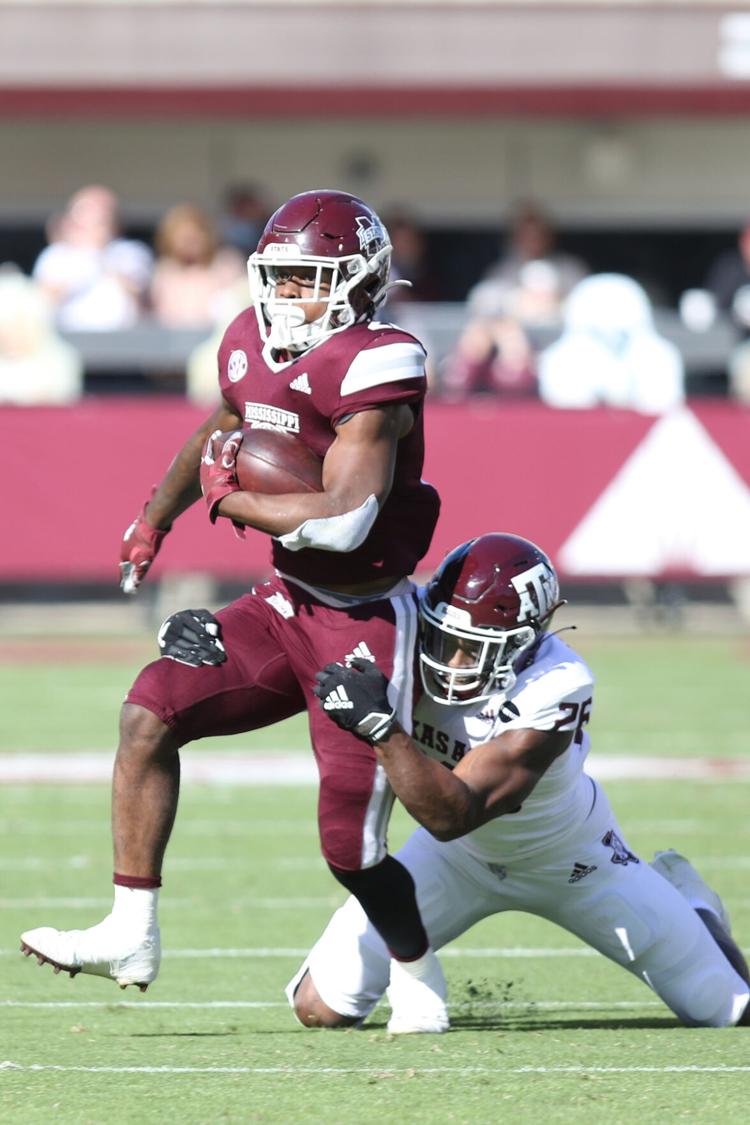 101720-TA&M-(28) Spiller.jpeg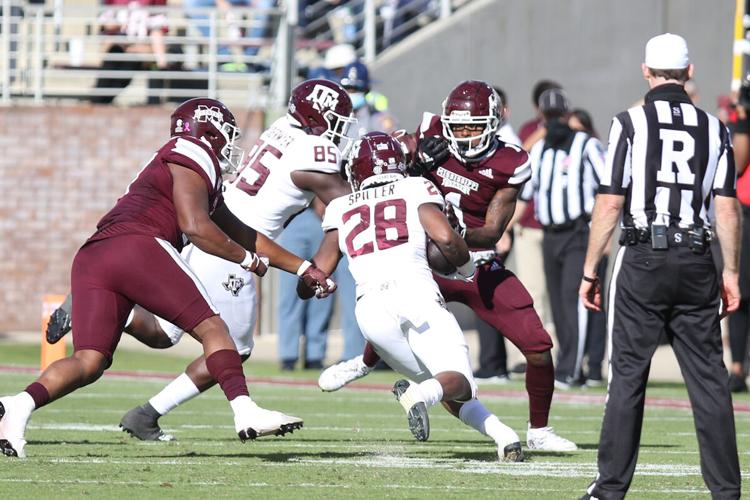 101720-TA&M-Hansford(33),Marek(39).jpeg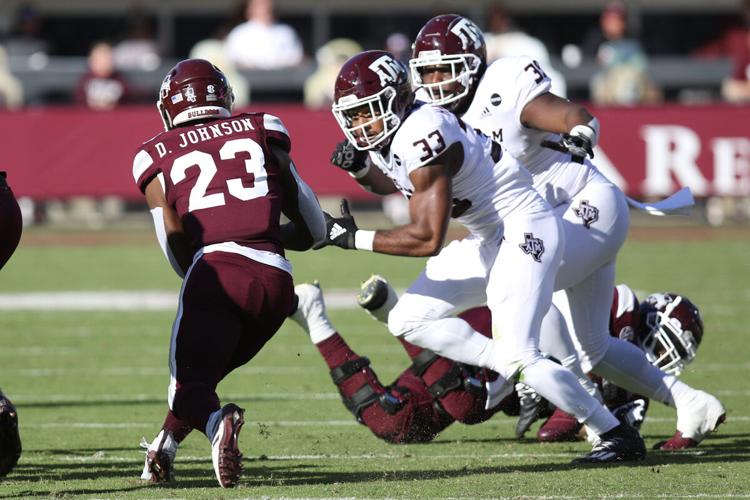 101720-TA&M-Hansford(33).jpeg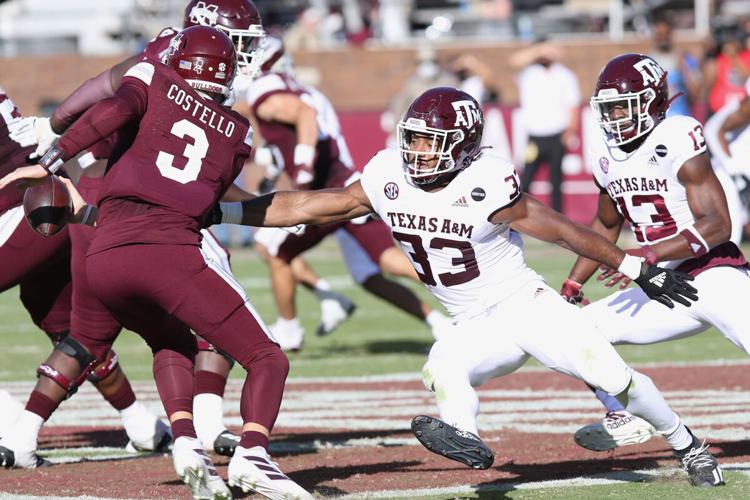 101720-TA&M-Leal(8) (1).jpeg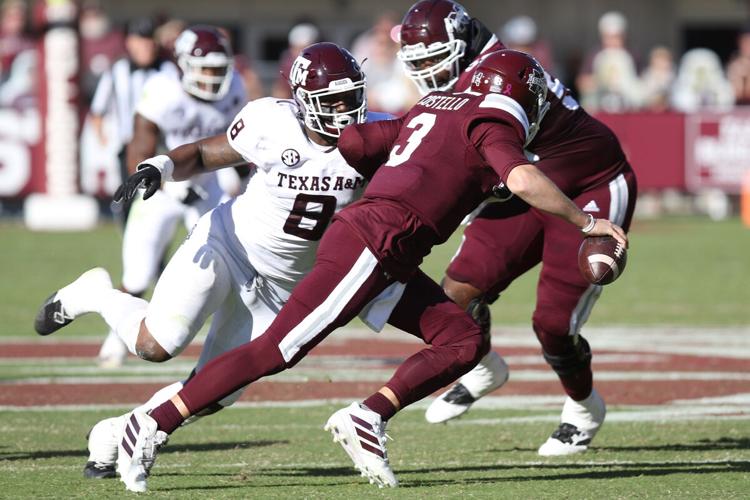 101720-TA&M-Leal(8).jpeg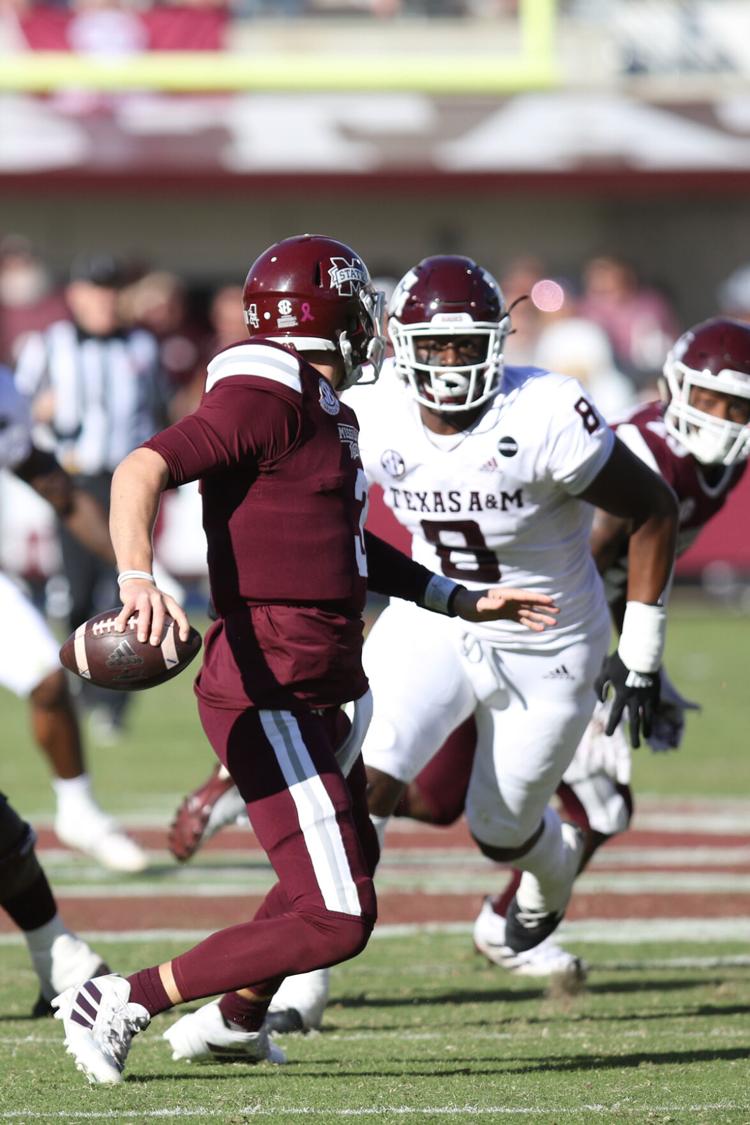 101720-TA&M-O'Neal(9).jpeg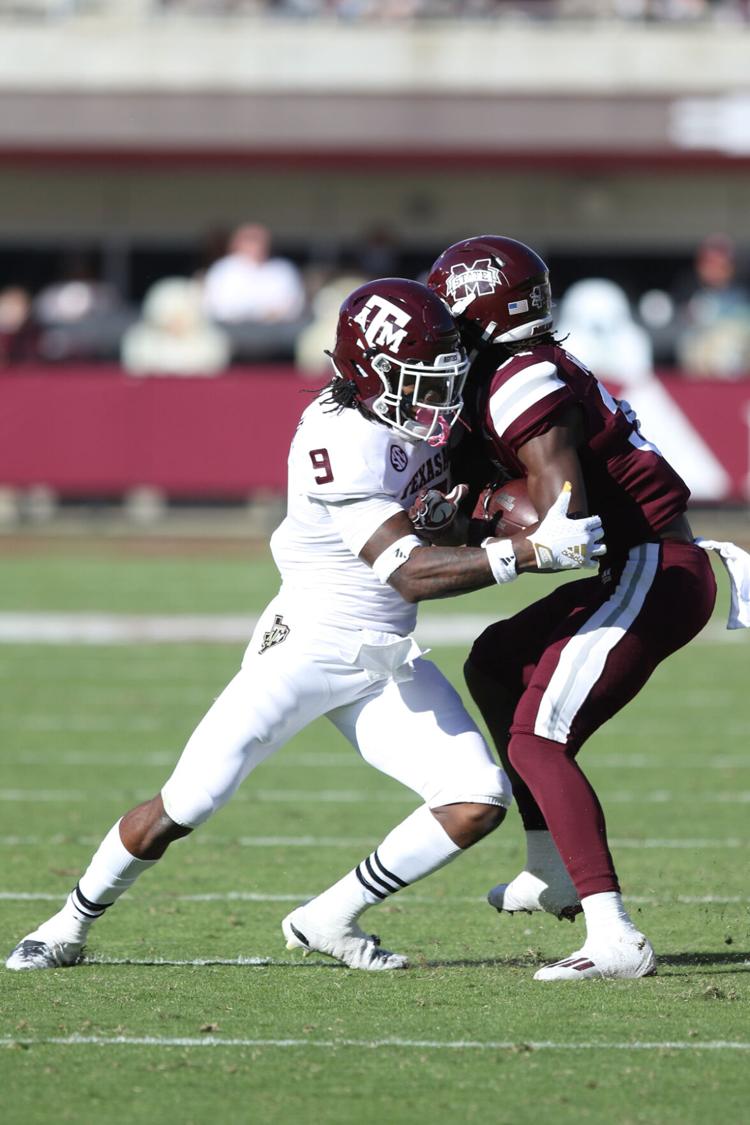 101720-TA&M-Smith(0) (1).jpeg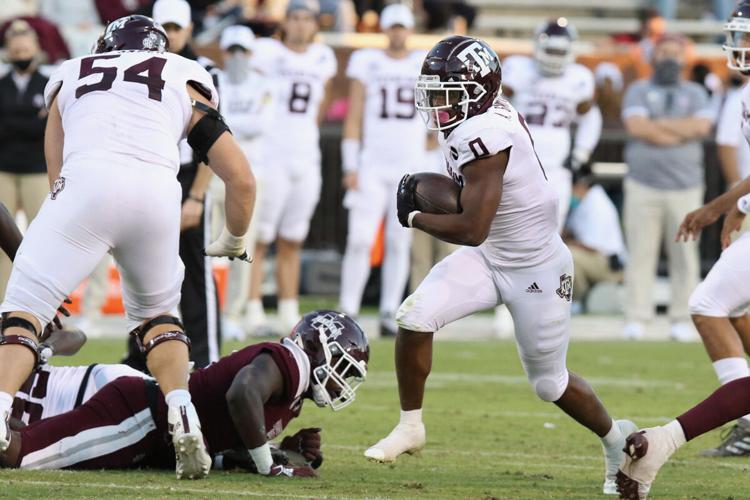 101720-TA&M-Smith(0) (2).jpeg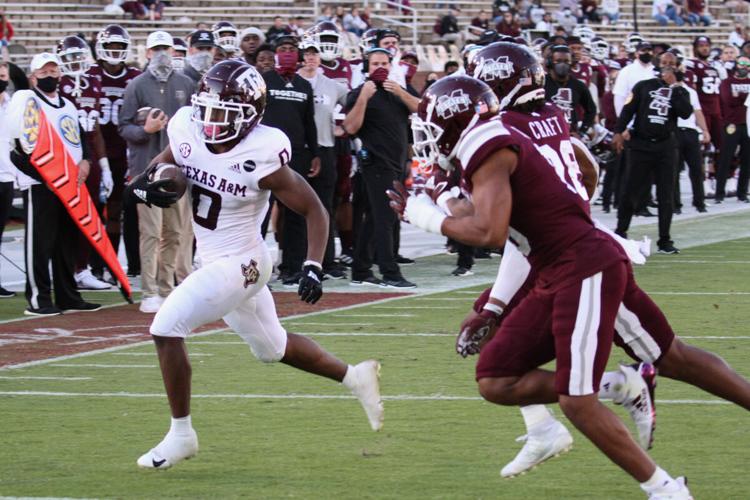 101720-TA&M-Smith(0).jpeg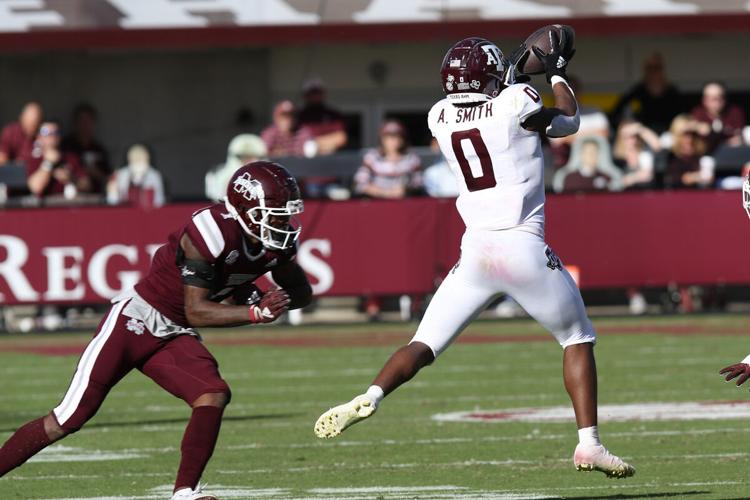 101720-TA&M-Smith.jpeg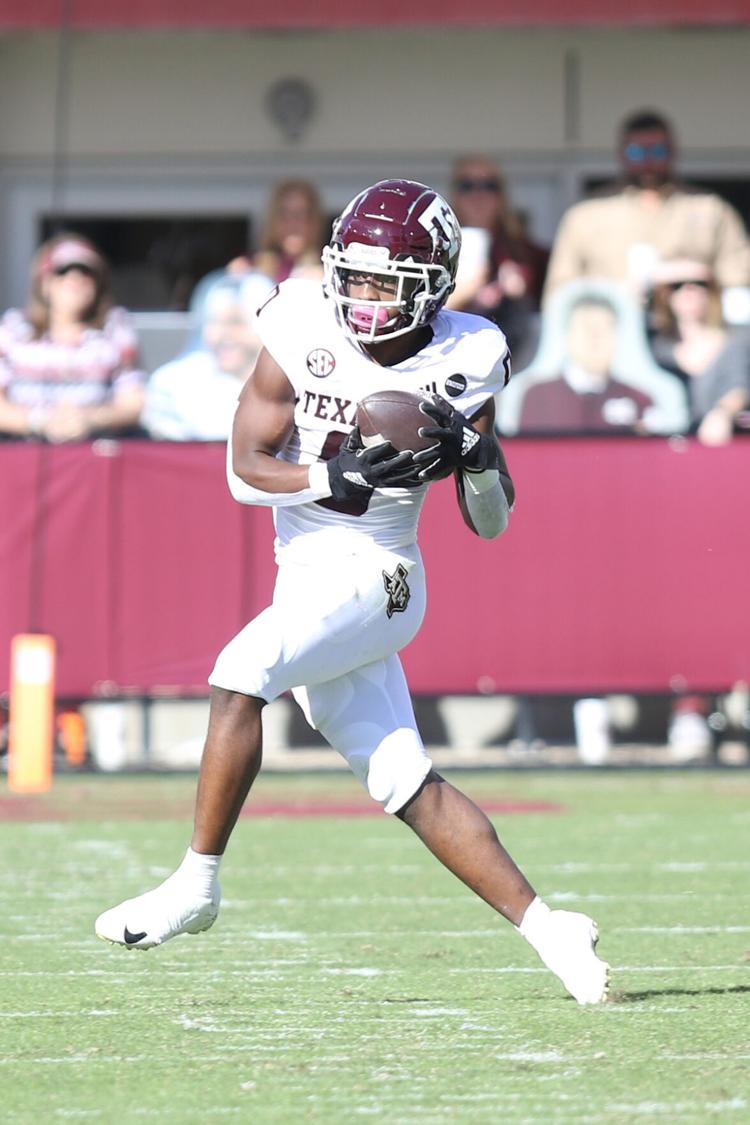 101720-TA&M-Spiller (28) .jpeg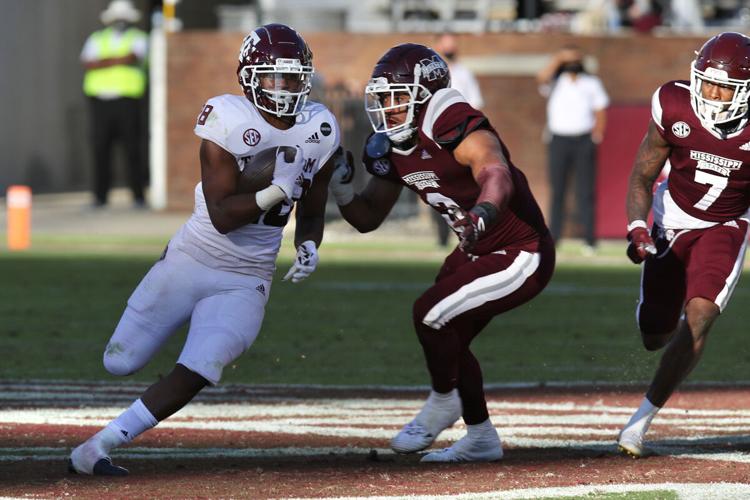 101720-TA&M-Spiller(28).jpeg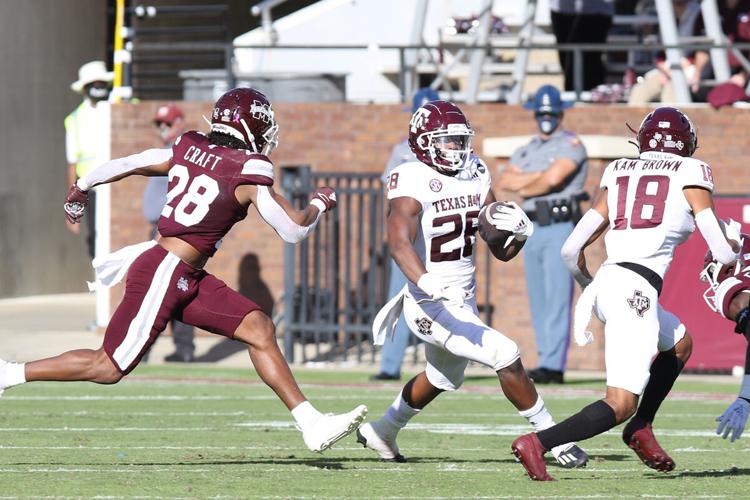 101720-TA&M-White(32), Jackson(35).jpeg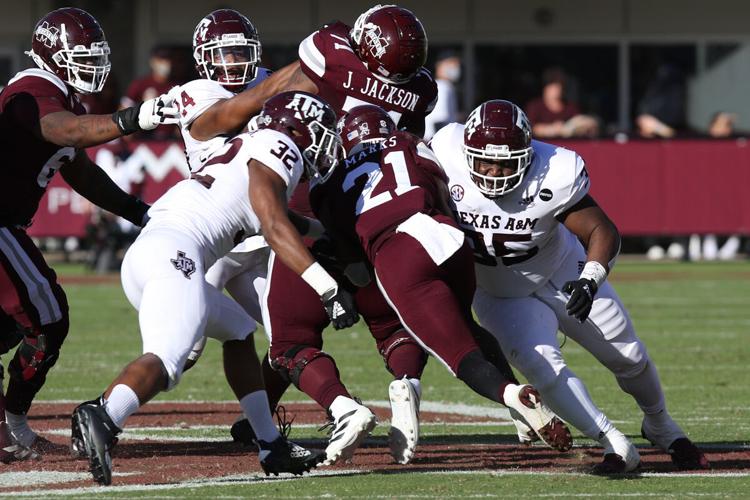 101720-TA&M-White(32).jpeg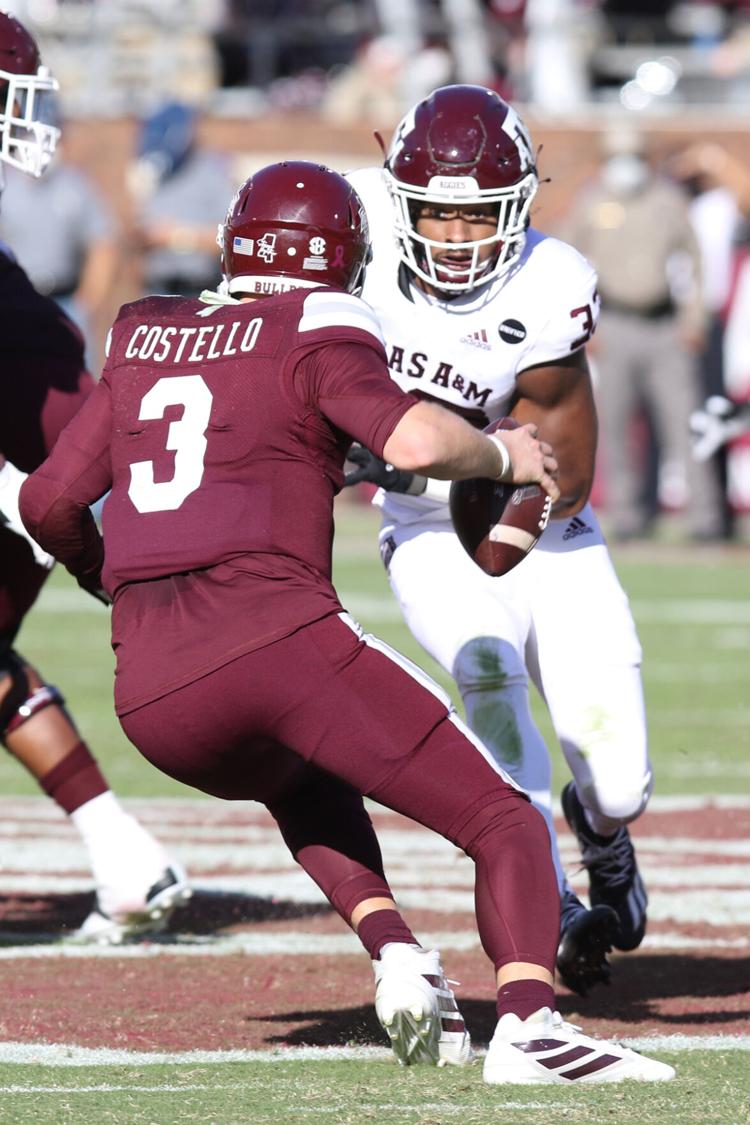 Be the first to know
Get local news delivered to your inbox!