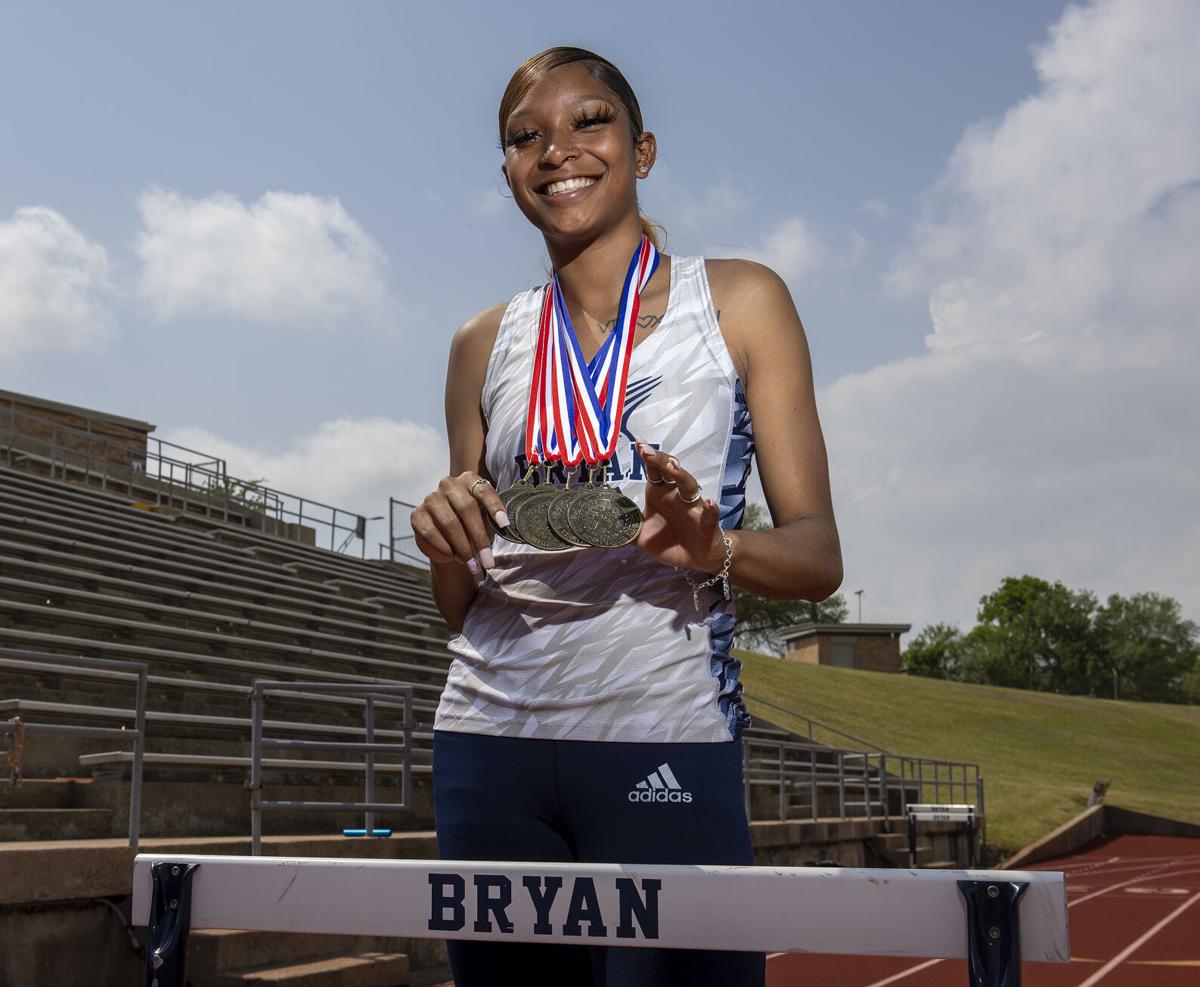 Symoria Adkins was surprised track and field athletes she competed against didn't know where Bryan is.
Well, they do now after Adkins won four individual events and anchored the winning 4x100-meter relay team at the District 12-6A track and field meet last week in Belton.
Adkins' 45 points led the meet and helped the Lady Vikings tie Harker Heights for the district championship with 111 points. The 5-foot-6 junior had the kind of performance the Central Texas-based district has seen before from the likes of Copperas Cove's Robert Griffin III, Killeen's Gerald McNeil and Bryan's Curtis Dickey.
Adkins' two-day meet started with the high jump, which is typically not her best event.
"Sometimes, she has a great day. Sometimes she has an OK day," Bryan coach Jennifer Pittman said. "Usually, she clears about 4-10 or 4-8. Her best day was 4-10 up until the district meet. So she pops over 5 foot on her first attempt. And I was like, 'What just happened?' And they said, 'She cleared that and by a lot.'"
Pittman left the high jump competition to watch another Lady Viking in the triple jump, while also informing officials that Adkins soon would be able to start the triple jump.
"[Adkins] comes over to the triple jump and she's got tears running down," Pittman said. "I said, 'What happened?' She goes, 'Coach Pittman, I got over 5-2 and I won.' I was like, 'Oh my God.'"
The two exchanged high fives, then Pittman told Adkins she needed to get down a triple jump mark, because she was one of only two competitors who hadn't jumped.
"She gets her mark, does a couple run-throughs, and we tell the lady running the event she's ready go do," Pittman said. "She goes out and jumps a [personal-record] 36-4 ½ and is in first place at that point."
Adkins jumped only once more, saving her legs for the hurdle preliminaries as the first jump held up for the title.
"I still think she was on her high from winning the high jump," Pittman said.
Adkins cruised through the hurdle prelims that night running 14.76 seconds in the 100 and posting the top qualifying time in the 300.
She won both hurdles the next day, running a personal-best 14.55 in the 100.
"I've got a couple pictures in the 100 where she's coming across the finish line," Pittman said. "Her mouth is open as she's looking at the timer that's right there by the finish line, and she's excited, because she can see the 14.2 as she's crossing, and it ended up being 14.55."
She also anchored the 4x100 relay team to a winning time of 48.23 for one of the best meets ever for a Bryan athlete.
"I had people pushing me who were better," Adkins said. "I looked at all the times before I ran, and I thought I could beat them."
Pittman knew a day like that could be coming when she saw Adkins for the first time during the Bryan school district's seventh grade meet.
"I was like, 'Oh, my goodness, who is this little girl right here?'" Pittman said. "'I cannot wait until she comes up.'"
Those thoughts were reinforced when Pittman saw Adkins compete again as an eighth grader.
"Then when she came out here as a freshman, she was something special," Pittman said. "She started out on the JV just so we could see where she was."
Adkins also plays basketball, so the track-only athletes had a head start on her. Adkins came out for track as a freshman on a Monday, ran JV in the season's first meet that weekend and began the next week on varsity.
Adkins' sophomore season was cut short by COVID-19 in regards to competitive meets, but she made great strides during individual workouts, Pittman said. That progress has continued this year.
"I think everyone got out on the track and had that attitude of, 'Oh my gosh, I might not be able to finish my season, let's hit the ground running,'" Pittman said.
Adkins improved every meet this season with the big breakthrough at the College Station Invitational in early March.
"When I finally got a 14 in [the 100 hurdles], I realized it was going to be a good year," Adkins said.
Adkins has the potential in college to be a pentathlete or heptathlete, Pittman said. She hasn't competed in a throwing event in high school but told her coach she's confident she could throw the javelin.
"She can do anything she wants to," Pittman said. "I think she's that special."
Adkins' dream college is Oregon followed by LSU and Texas A&M, but at this point she'd rather get away from home. No one is recruiting her yet, but she's not concerned.
"Time's going to come," Adkins said.
Adkins follows several hurdlers including Olympian Sydney McLaughlin, who competed at Kentucky, and LSU senior Tonea Marshall, a five-time All-American who ran the third-fastest 60 hurdle time in NCAA history.
"She ran 12.66 in the 100 hurdles," Adkins said. "That's fast. I like to watch her."
Adkins said she needs to improve at attacking the hurdles and continue to work on conditioning.
"She is an athlete through and through," Pittman said. "She plays basketball, and then she comes out and runs track, and I know she absolutely loves it. She works hard. She comes out here and gets after it. She's got a bunch of natural God-gifted talent, and she also works hard to make herself better than everybody else who is out here. She's fun to coach. She's fun to be around. She enjoys being here. When she's running down the track, she has a smile on her face."
Adkins' outgoing personality comes from cousin Red Red, she said.
"He always tells me you're not going to make friends by not talking to people," Adkins said. "He always talks to strangers, keeping a conversation with them. He says you've got to talk to them and get to know them."
Adkins is someone teammates look up to, Pittman said.
"She is so much more mature this year than when she started as a freshman," Pittman said. "Now she comes out and gets everyone going. People look to her to see what she's doing. It's amazing."
Adkins helped the basketball team break a 43-game losing streak in district play by scoring five points in the fourth quarter of a 47-45 victory at Killeen Shoemaker.
"I like basketball. It's fun," Adkins said. "I like being competitive, but track is my favorite sport."
She took up track in fifth grade.
"I just liked running," she said. "But I started doing hurdles in eighth grade."
It was a good choice, because hurdles are her best chance to advance to regionals and state. But it also was a good choice because it allows her to compete in two more events and explain to people where Bryan is located.
NOTES — Adkins and the other Lady Vikings who finished in the top four advance to the area meet set for April 14 at Waco Midway. ... Bryan's district championship is the first since 1999 and 2000 when the Lady Vikings dominated Round Rock-based 13-5A. The Lady Vikings had 167 points in 1999 with Pflugerville a distant second with 107. The Lady Vikings had 188 points the following year with Pflugerville having 134. Marteen Caldwell led the way to the 2000 title by winning both hurdles and the high jump and anchoring the second-place mile relay. Before that Precious Madison led the Lady Vikings to the 15-5A title in 1997 over A&M Consolidated and The Woodlands. Madison was a four-time All-Southland Conference performer at Sam Houston State and the school's first athlete to earn All-America track honors in 2001. She was inducted into the SHSU Hall of Honor in 2009.
What's on her iPod: LaDerek and YoungBoy
Favorite teacher: Michael O'Connell
Favorite TV show: Grey's Anatomy
Your Whataburger: Plain, just meat and cheese
Gallery: Fannin Elementary students leave their mark by painting ceiling tiles
Fannin Elementary Ceiling Tile Painting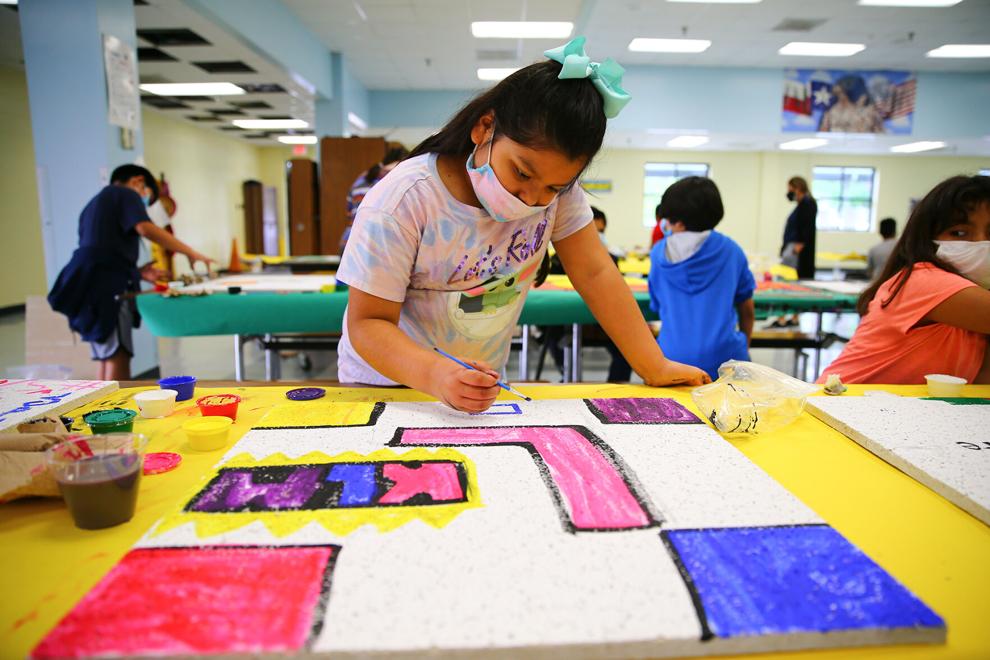 Fannin Elementary Ceiling Tile Painting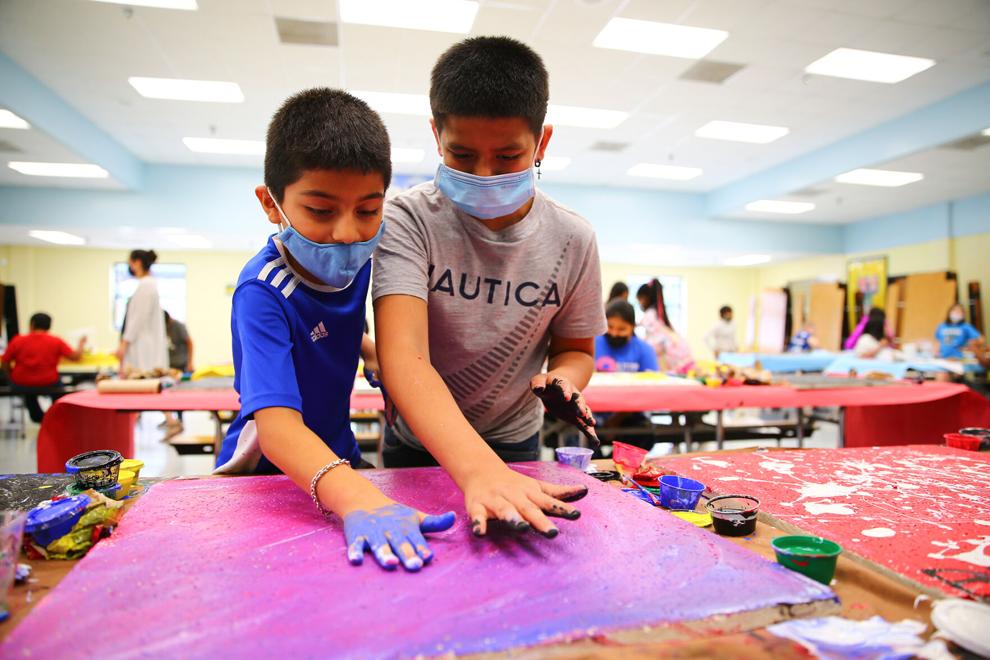 Fannin Elementary Ceiling Tile Painting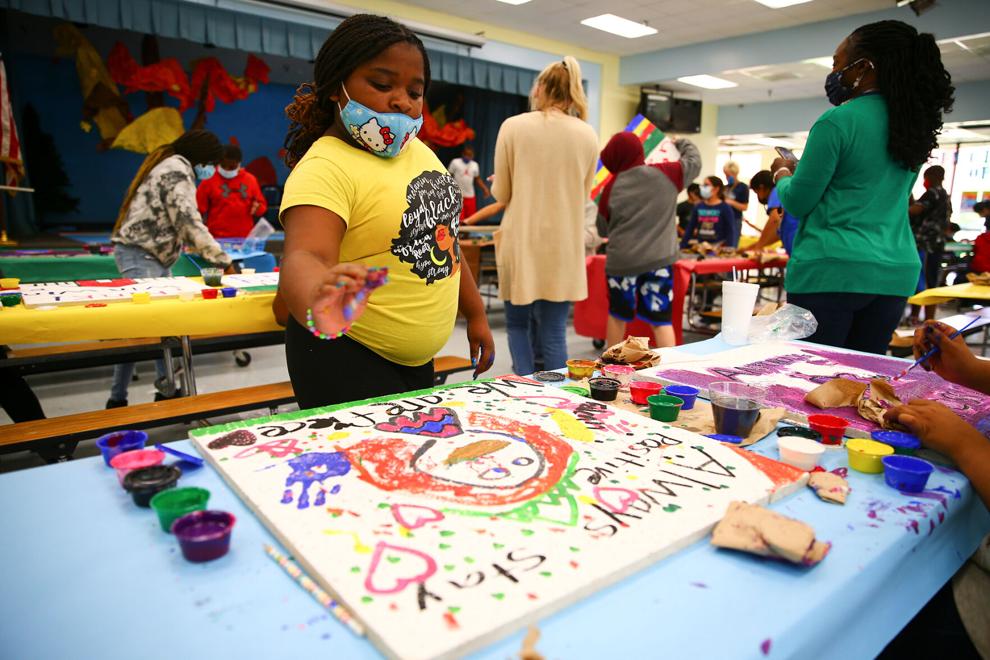 Fannin Elementary Ceiling Tile Painting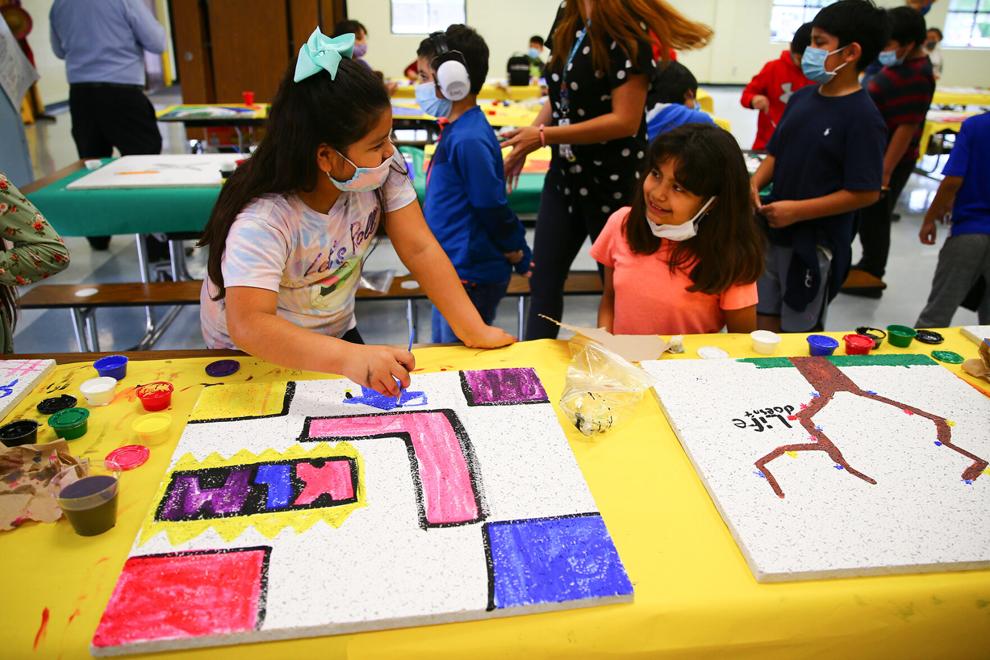 Fannin Elementary Ceiling Tile Painting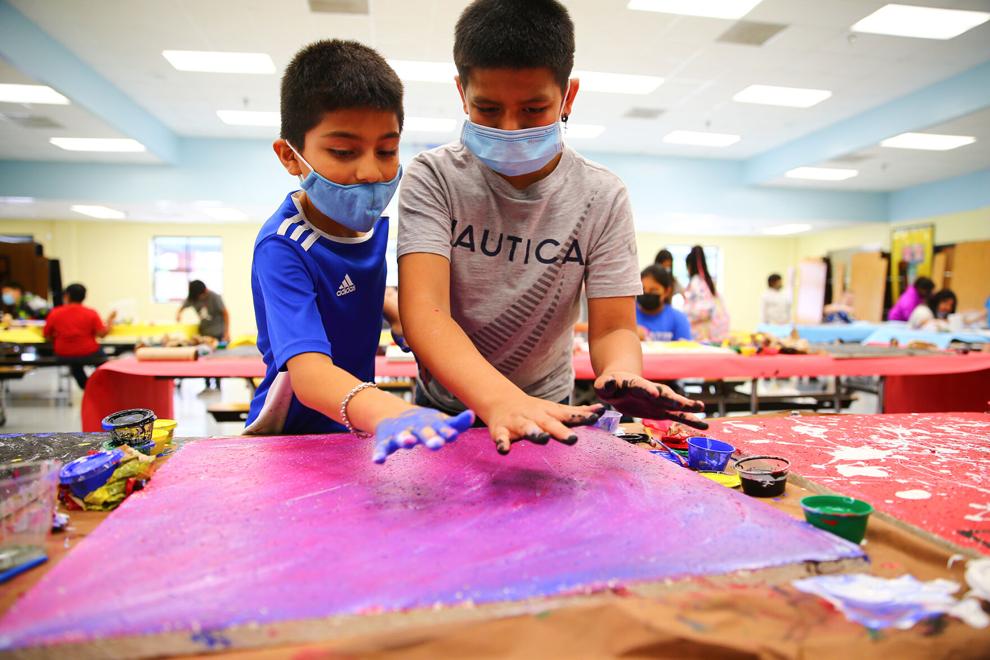 Fannin Elementary Ceiling Tile Painting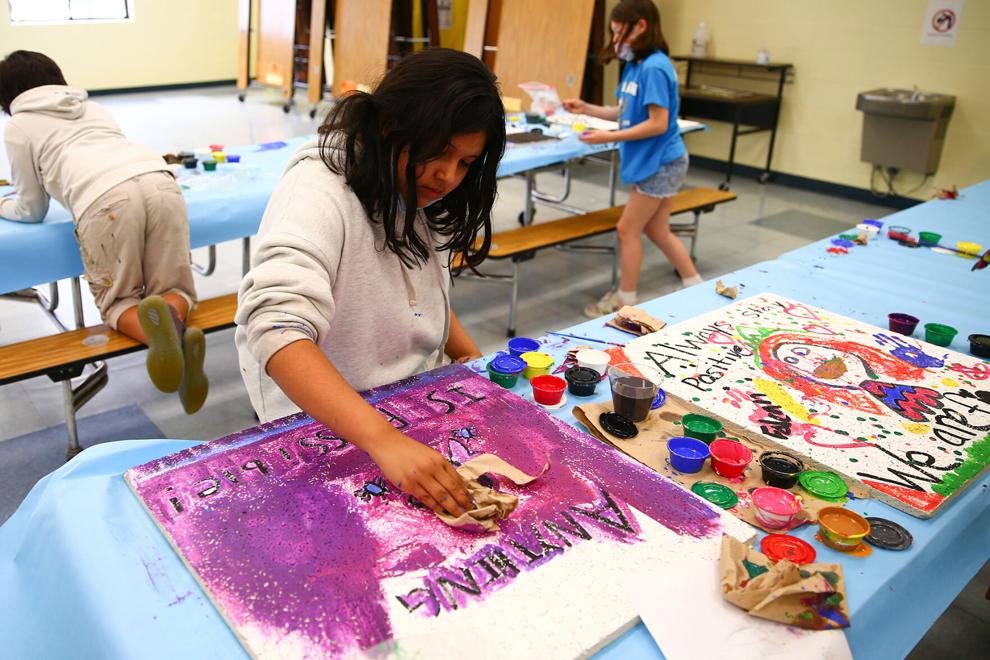 Fannin Elementary Ceiling Tile Painting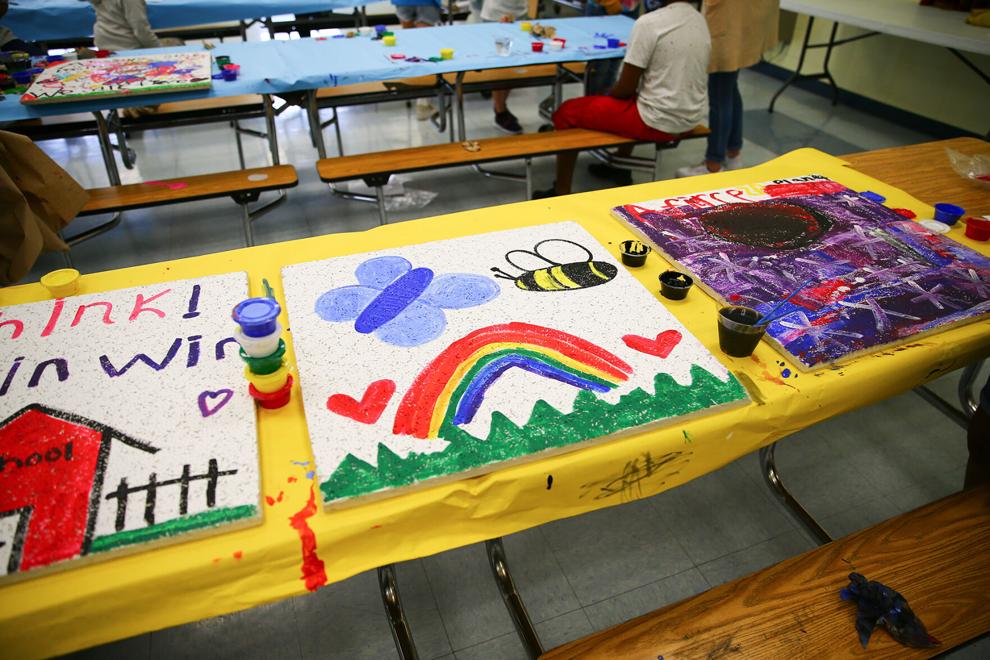 Fannin Elementary Ceiling Tile Painting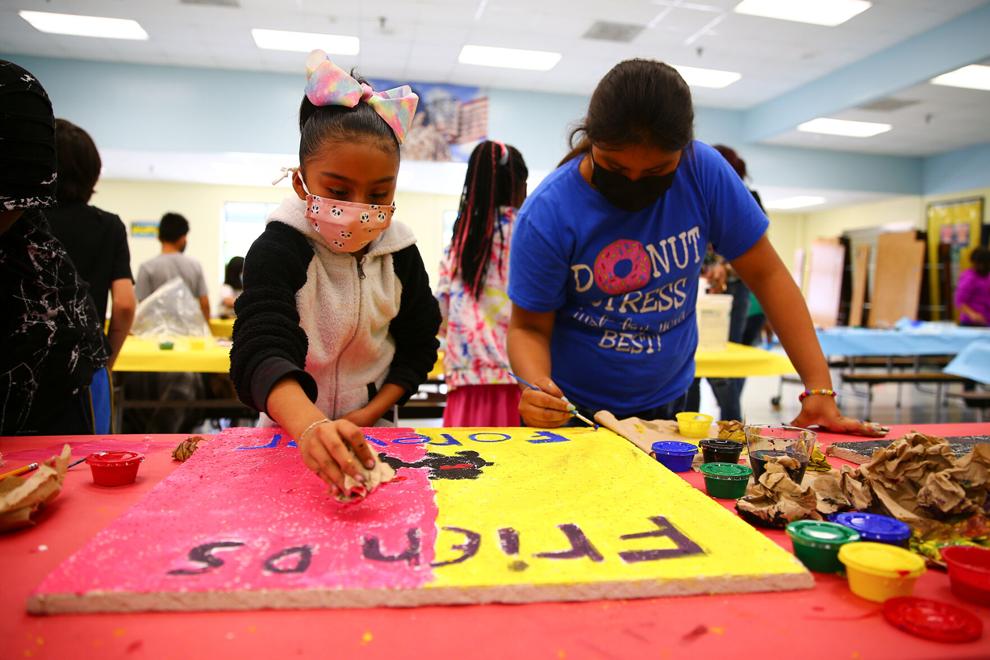 Fannin Elementary Ceiling Tile Painting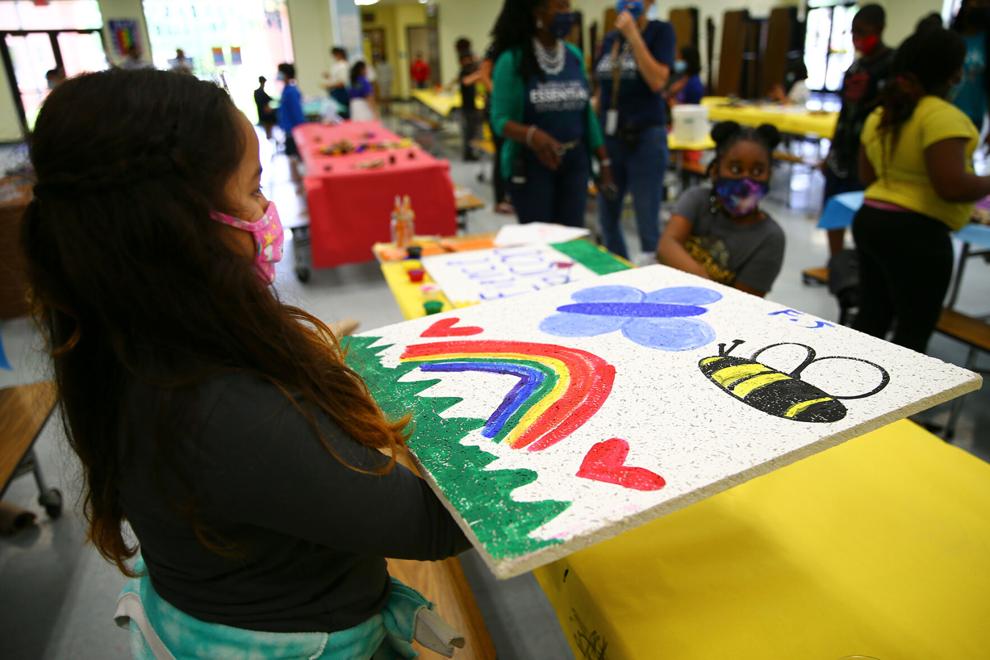 Fannin Elementary Ceiling Tile Painting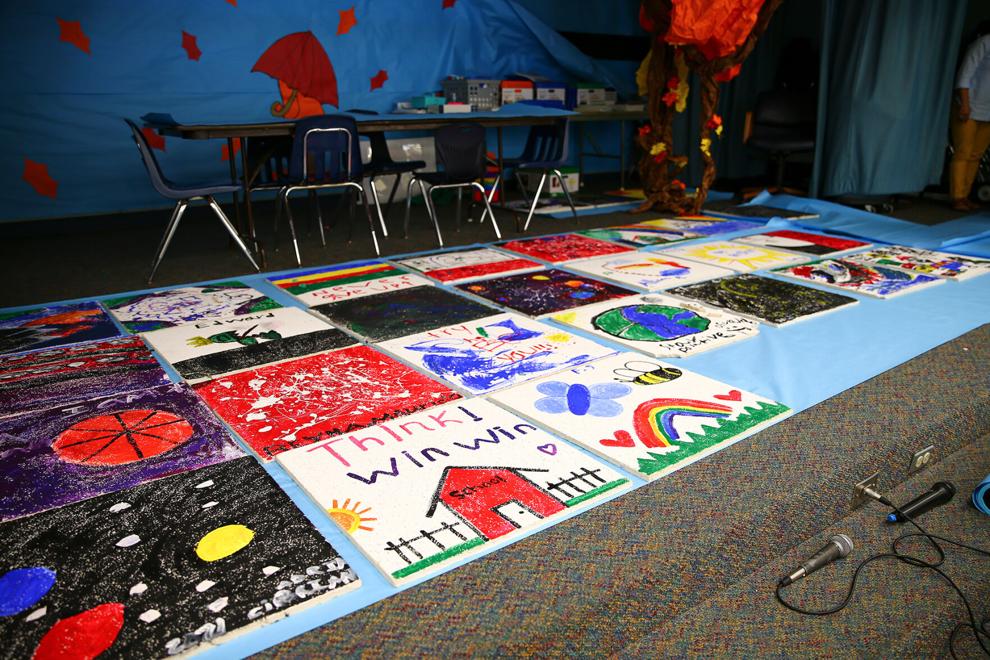 Fannin Elementary Ceiling Tile Painting