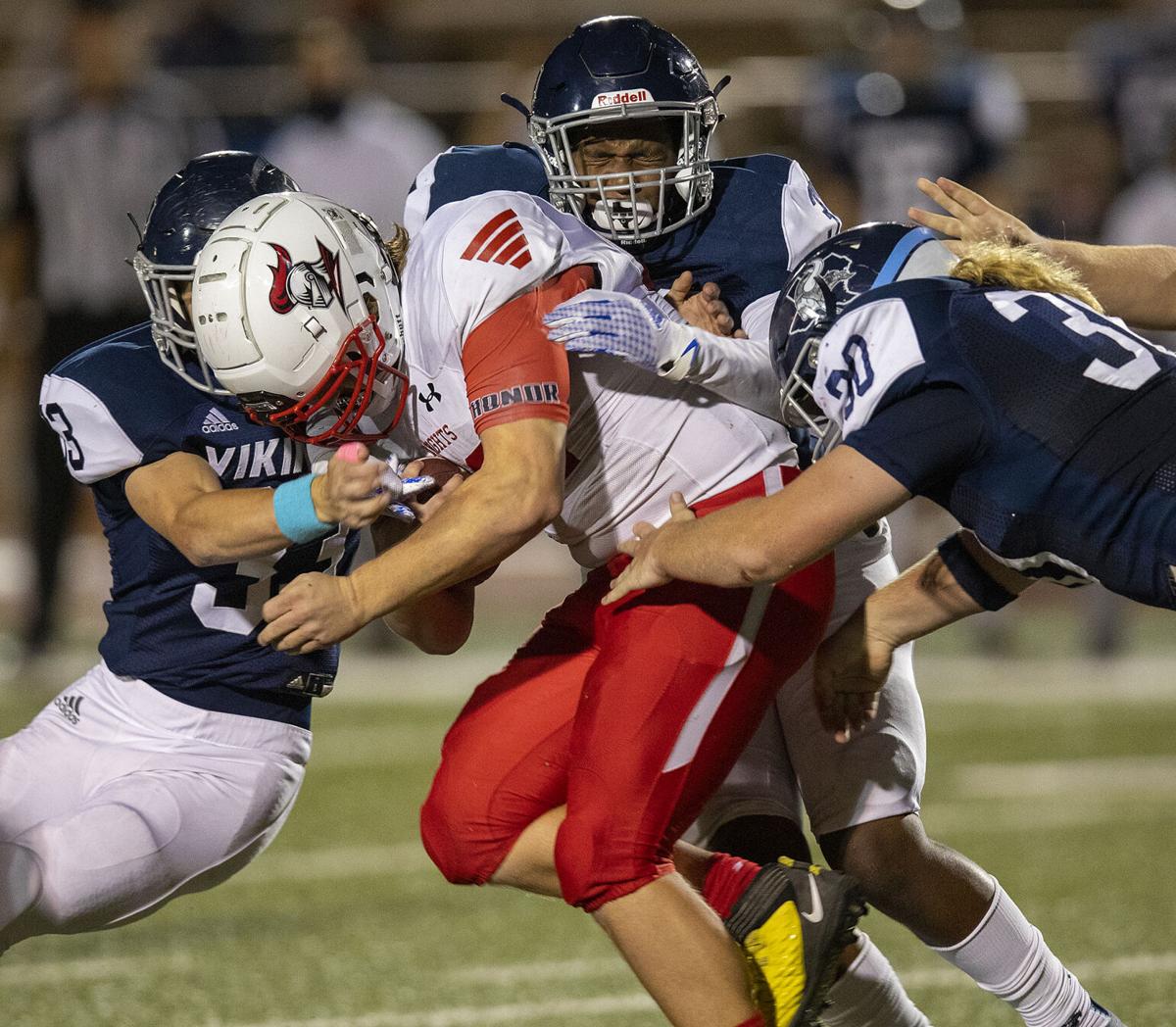 Coaches like to say any win is special, but for Bryan's coaching staff, winning a football game took on a new significance Friday.
The Vikings defeated Harker Heights 28-21 at Merrill Green Stadium to kickoff District 12-6A play after having to cancel its previous two games due to positive COVID-19 cases.
"It means a lot. I'm telling you," Bryan head coach Ross Rogers said.
The victory was not secured until senior cornerback McKye Kao knocked down a pass intended for Harker Heights' Terrance Carter on fourth-and-goal from the Bryan 5-yard line with just over a minute remaining.
With Bryan leading 28-21, the Knights moved 53 yards in three plays to get to the Viking 6. From there the defense, which had been on the field 26 of the previous 34 snaps, held firm, stuffing a run for a yard loss. Then the Vikings defended three straight pass plays in the end zone.
Matthew Cooks defended on a pass to the corner of the end zone. Kenny Collins knocked the ball out of a receiver's hands, and Kao, at 5-foot-8 and 175 pounds, finished off the stand by winning an individual battle with Carter, a receiver at least six inches taller and 40 pounds heavier than Kao.
"He's got quick, quick hands, a great athlete, and we knew he could stand up to the big boy," Rogers said. "If [Carter] didn't push off, [Kao] was going to have a chance."
The Vikings (2-0, 1-0) ran out the clock for the victory over the Knights (2-2, 0-1), who are coming off a playoff berth last season.
"I already knew the play was coming, and when I saw that ball, I knew I had to grab it and get it out of his hands," Kao said. "But that play is nothing to what this team did today. It was a great feeling."
The final go-ahead touchdown was just as exciting for the Vikings. Junior Hunter Vivaldi got behind the Knights' secondary and hauled in a 62-yard pass from sophomore quarterback Malcom Gooden on the first play after Harker Heights tied the game at 21.
"It was just time to call it, and I thought we might have it," Rogers said.
Vivaldi finished with five catches for 102 yards.
The Vikings had a couple opportunities to put away the game on the possession before Vivaldi's touchdown. The Knights scored on a fourth-and-3 with 3:53 on a swing pass from Shuan West to Marcus Maple before tying the game on a lob in the corner to La'Princeton Dixon for the two-point conversion.
"I thought we got a little tired in the second half," Rogers said. "I don't think we had the conditioning we would have had had we played the last two games. That worried me a little bit going into the last part."
Harker Heights moved within a point on a 1-yard, fourth-down touchdown run by West, but Bryan remained in front when Jaylin Morris blocked the extra point attempt for a 14-13 lead.
Bryan went up 21-13 on a Gooden sneak from the 1. His 26-yard pass to Nico Bulhof and a 14-yard run by Du'wayne Paul set up the touchdown.
The Vikings didn't open the game as if they hadn't played in three weeks. Gooden ran for 45 yards on the first snap. Five plays later he rolled to his left and found Vivaldi in the corner of the end zone for a 13-yard touchdown pass.
In the second quarter, the Vikings put together an 11-play, 80-yard drive with Gooden finishing it with a 6-yard run. Gooden, who ran for 157 yards on 18 carries and was 7-of-8 passing, also had runs of 17 and 10 yards on the drive. Paul came in and had three straight carries for 25 total yards.
Gooden fumbled on the Vikings' first possession of the second half, and the Knights took advantage of the short field, cutting Bryan's 14-0 halftime lead in half on West's 2-yard touchdown run after Maple converted a third-and-13 with a 22-yard reception.
"I'm disappointed in the second half, because we talked about putting up a three-touchdown lead," Rogers said. "That fumble came out of nowhere, and only one official saw it on their sideline. The things that we were afraid might happen early were happening late. Just thank goodness we were able to pull it out."
Bryan's defense pitched a shutout in the opening half. The Vikings surrendered yards on almost every Harker Heights drive but stood tall on key plays.
The Knights had nine first downs on four drives, the best of which got to the Bryan 3. From there, West missed high on slant pass, and the Vikings dropped Aimeer Washington for a loss, setting up a 20-yard field goal attempt by Diego Fierro, which missed right of the upright.
Bryan v Heights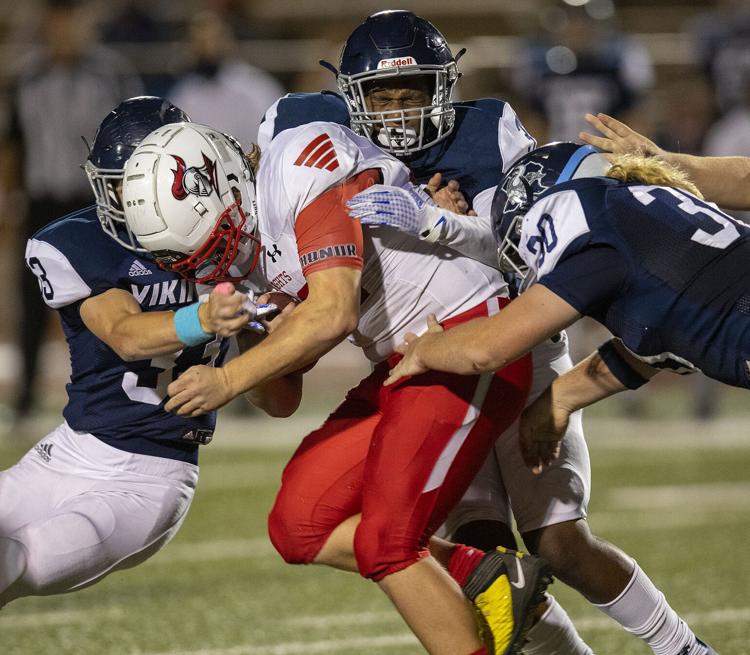 Bryan v Heights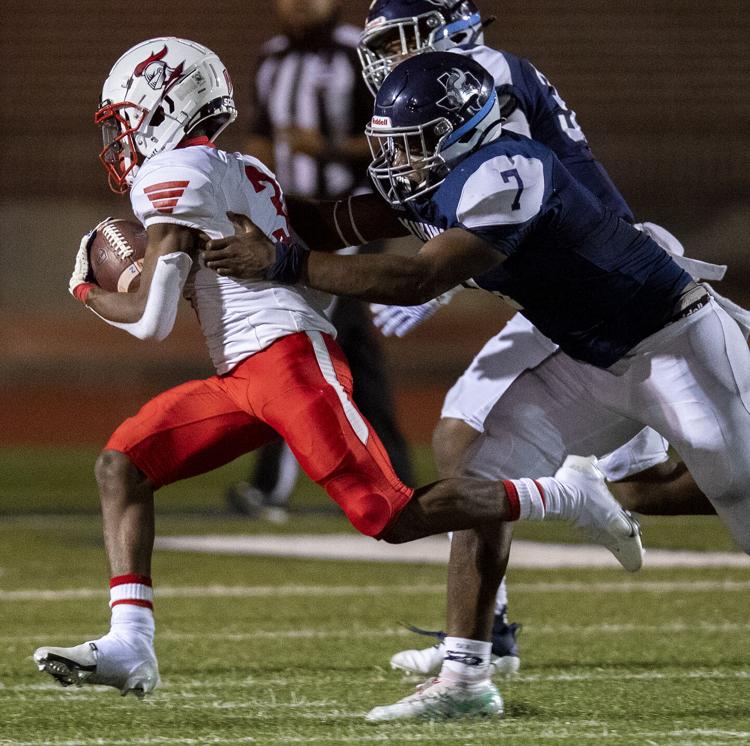 Bryan v Heights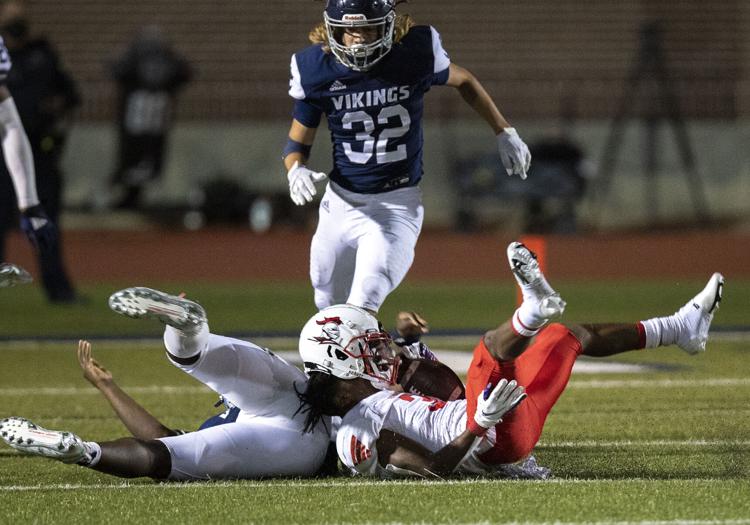 Bryan v Heights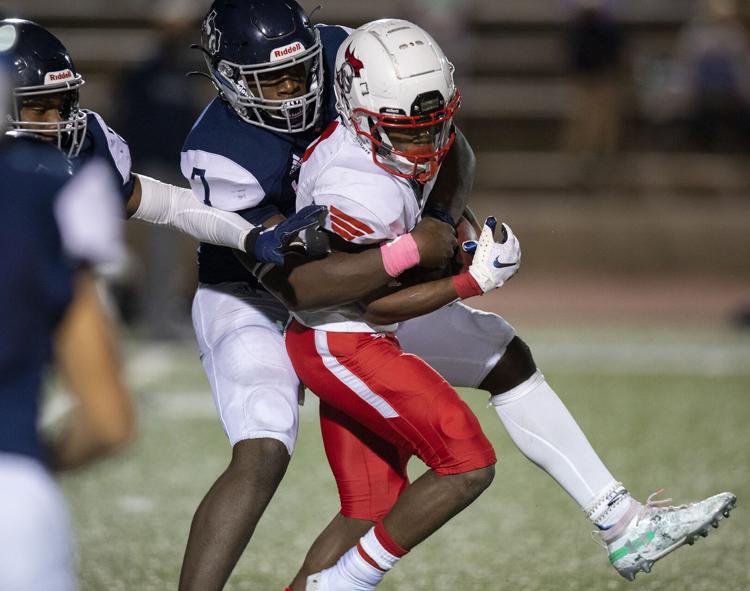 Bryan v Heights
Bryan v Heights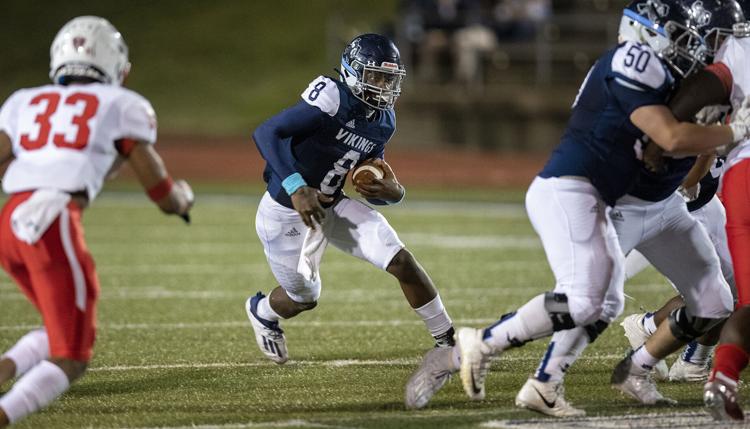 Bryan v Heights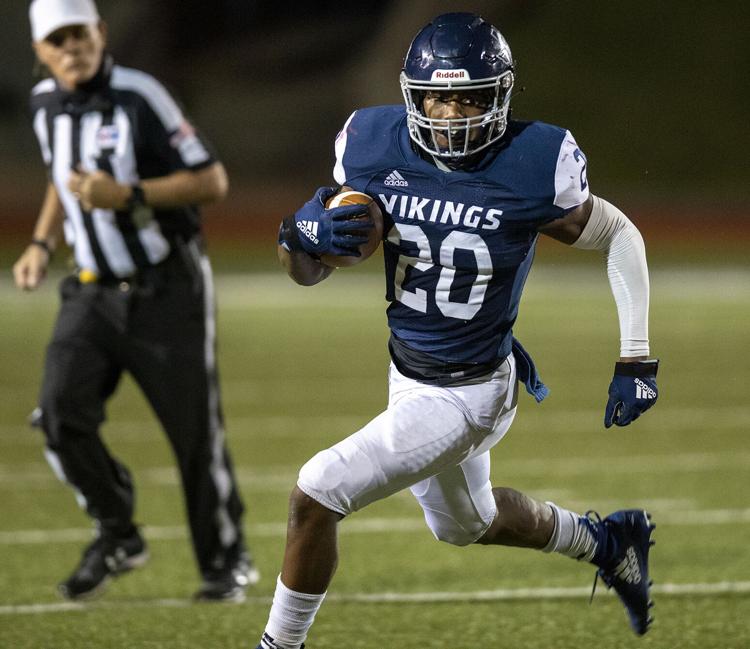 Bryan v Heights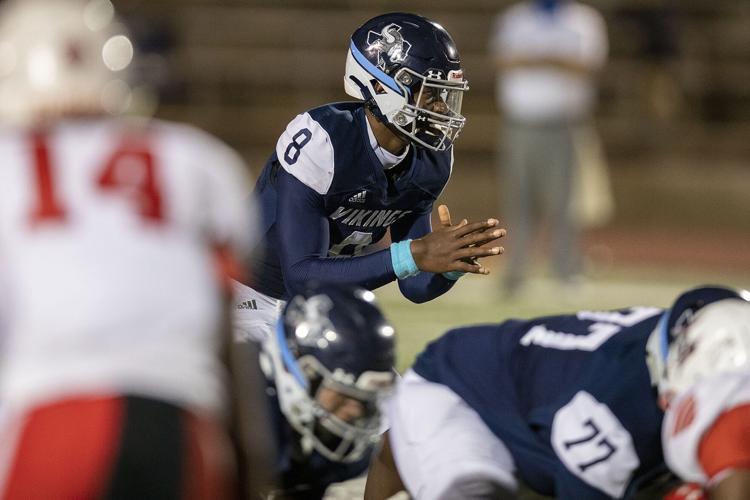 Bryan v Heights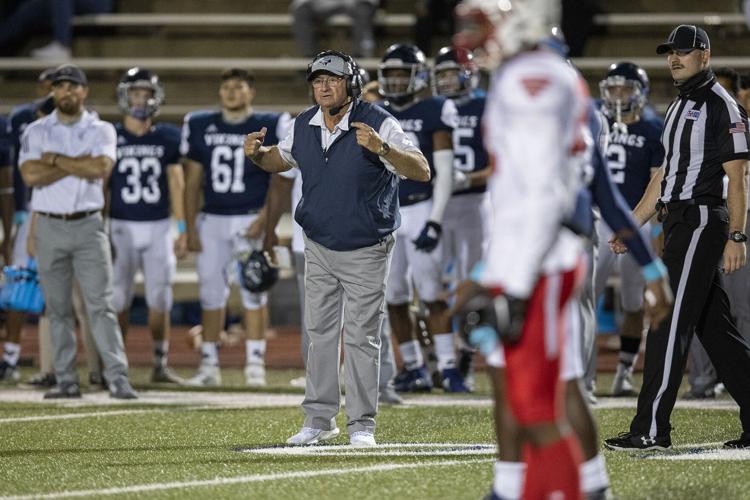 Bryan v Heights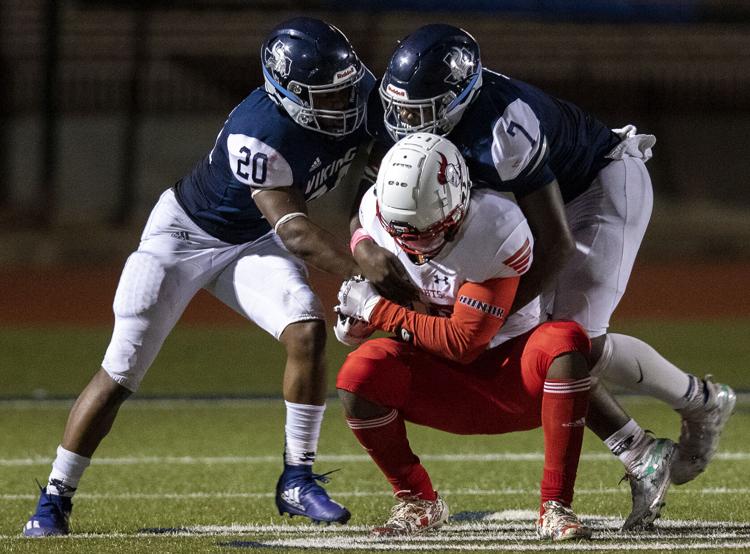 Bryan High vs. Harker Heights football game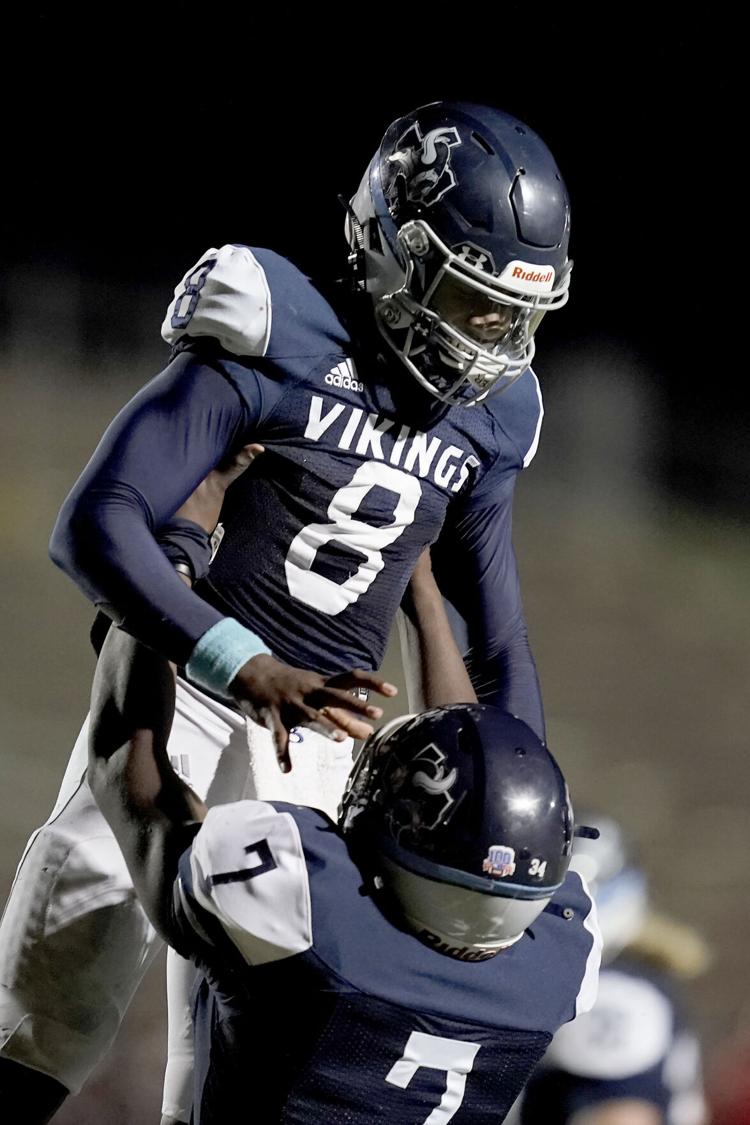 Bryan High vs. Harker Heights football game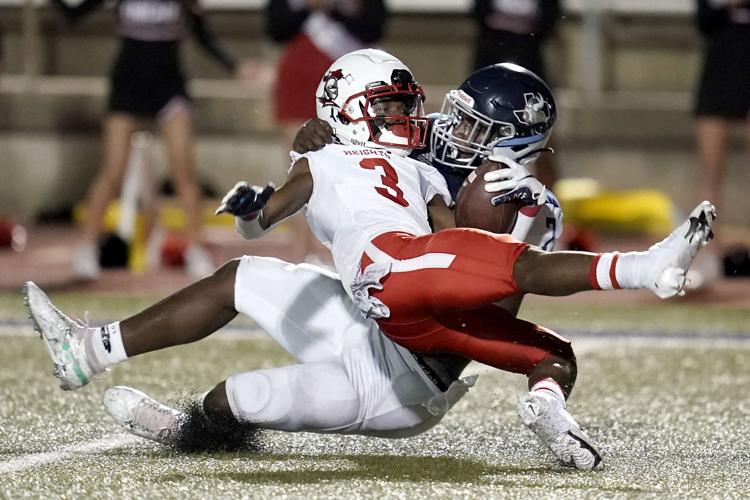 Bryan High vs. Harker Heights football game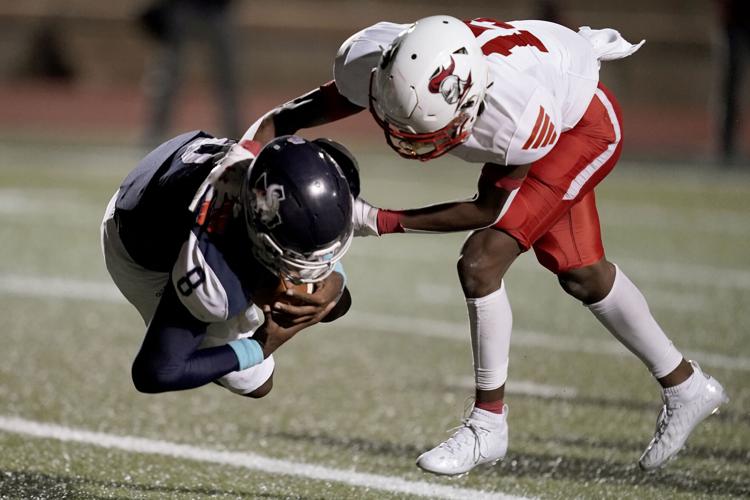 Bryan High vs. Harker Heights football game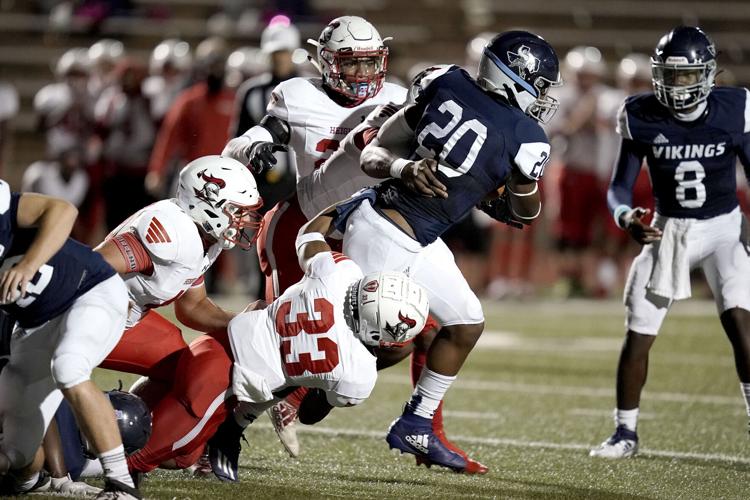 Bryan High vs. Harker Heights football game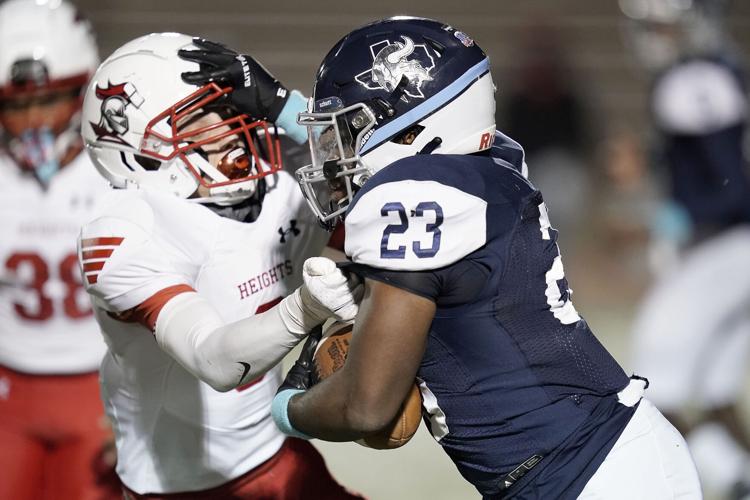 Bryan High vs. Harker Heights football game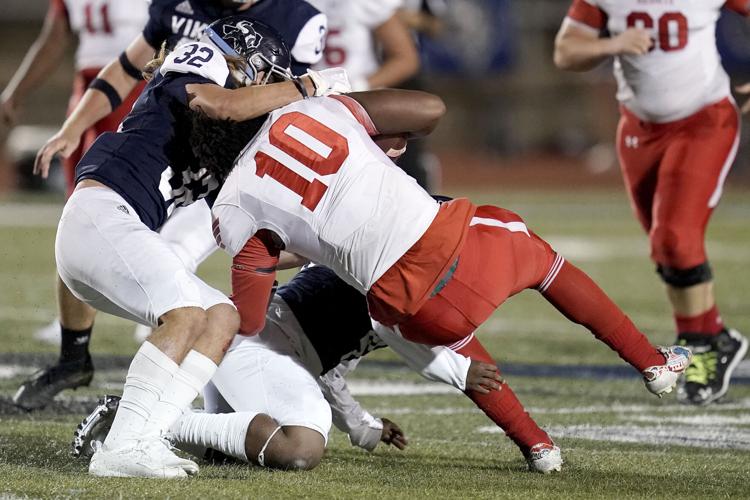 Be the first to know
Get local news delivered to your inbox!