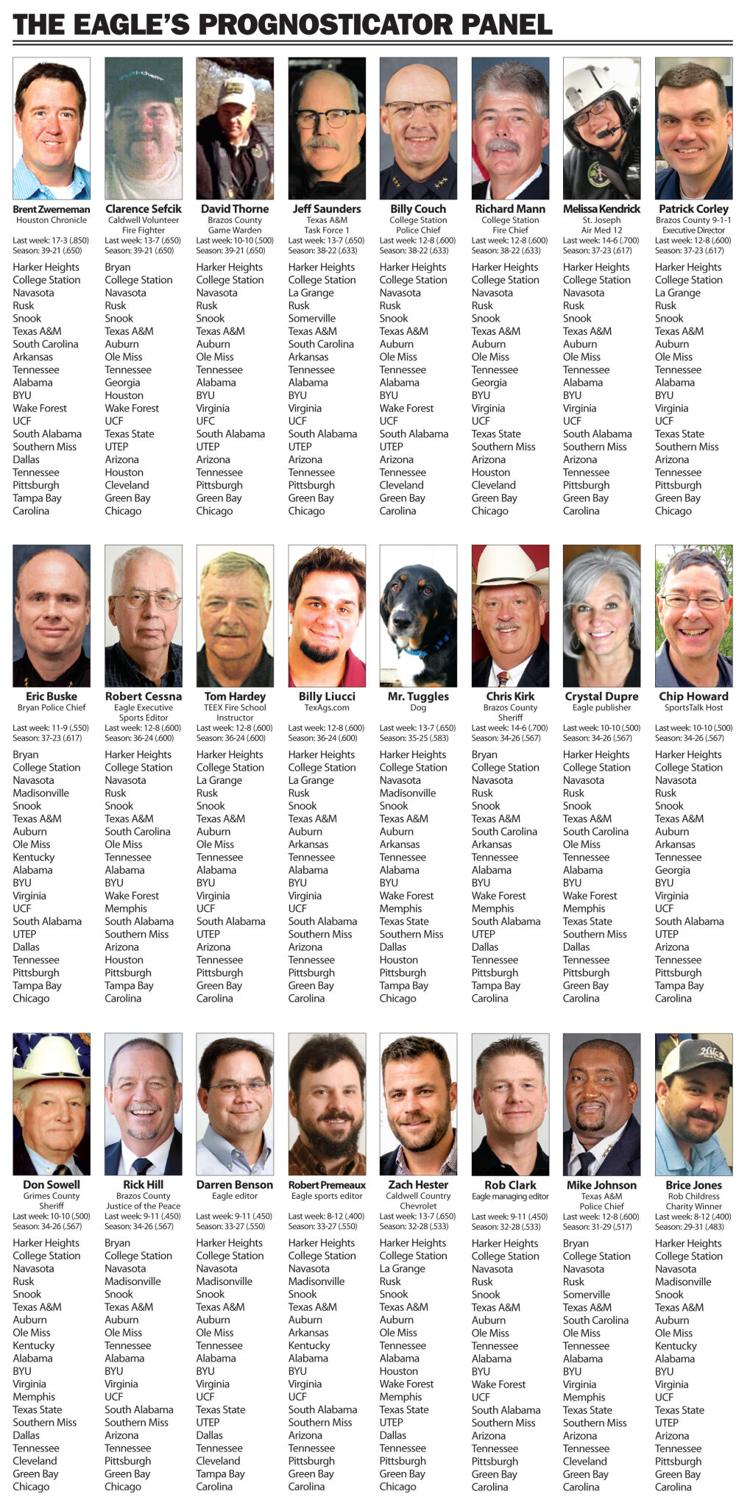 The Houston Chronicle's Brent Zwerneman paid tribute to the late Eddie Van Halen in The Eagle's 24-mammal Prognosticator Panel by jumping 20 spots into the lead this week.
Brent is a two-time Prog Panel champion, but he hasn't won in more than two decades, not since he worked for The Eagle. He did a little dreaming this week, turning back the clock and going 17-3 to beat the field by three picks. That included picking Texas A&M's upset of Florida.
On Monday Brent, even got A&M head football coach Jimbo Fisher to reflect on Van Halen's career.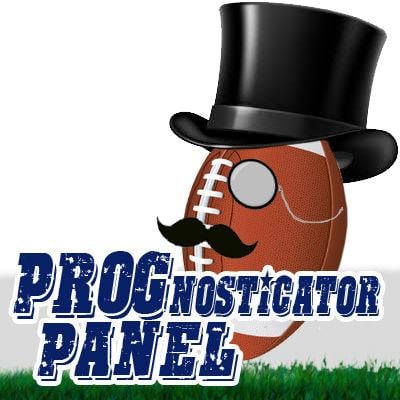 "Were you a Van Halen guy at all?" Brent asked.
"When I was growing up, you listened to Eddie Van Halen," Fisher said. "He was a great guy. I always remember listening to his music, and he married actress Valerie Bertinelli."
Sadly, there will be no more dancing the night away for Van Halen.
"[His death] makes you nervous, I guess," Fisher said. "I turned 55 and he was 65. I mean, you're starting to get up there a little bit. And you don't realize how long ago that really was when you were listening to him and things. But it's sad because he was one of the true icons in the music business."
Brent's great week technically only tied him for the lead with Caldwell volunteer fire fighter and training coordinator Clarence Sefcik and Brazos County game warden David Thorne. Texas A&M Task Force 1's Jeff Saunders, College Station police chief Billy Couch and College Station fire chief Richard Mann trail by just one pick.
Brent is just a so-so week from being a one-week wonder like Rick Hill, Brazos County Justice of the Peace Precinct 3. Rick was tied for the lead after the first week but has slipped into a tie for 14th.
"First week in first place, then two straight sub .500 weeks; yes, that first week was luck," said Hill, who has dropped into a tie with Eagle publisher Crystal Dupre, the defending champ who has lunch riding on the outcome with the judge.
"No smarty comments from me as I continue to have losing records each week," Crystal said. "Congrats to those who picked A&M over Florida. While I didn't pick the game the correct way, I sure was cheering for the Aggies to win! Good news is the Aggies are a for-sure win this week."
Sounds like a trap, since Crystal is a Mississippi State graduate. But at least A&M and MSU are playing. Tulsa and Cincinnati had to cancel their game. Since we're such trendsetters on Prog, we opted to pick 21 games this week in case someone had to cancel for COVID-19.
"Since we're picking an extra college game every week because of COVID, I've decided to pick different winners for each game because of COVID," SportsTalk's Chip Howard said. "I'm counting on the committee to take that into consideration."
Z-Man's great week prevented our guest pickers, the first responders, from hogging the top row for a second straight week. They've been pretty impressive. I wonder if they can officiate Southeastern Conference football games? Probably too qualified.
Brazos County sheriff Chris Kirk, who took a week off recovering from a hip replacement, returned with a sizzling 14-6 record. That's seven picks better than his replacement picker, Wayne Dicky. Man, we've got to get Wayne back, even if he charges us the same price he did for making those last picks.
Speaking of something that just isn't right, insurance agent Brac Jones won a spot on the panel in an auction to benefit Voices for Children. It was a gift for his son, Brice, who has dropped into the cellar. Wayne has offered to make Brice's picks.
Be the first to know
Get local news delivered to your inbox!