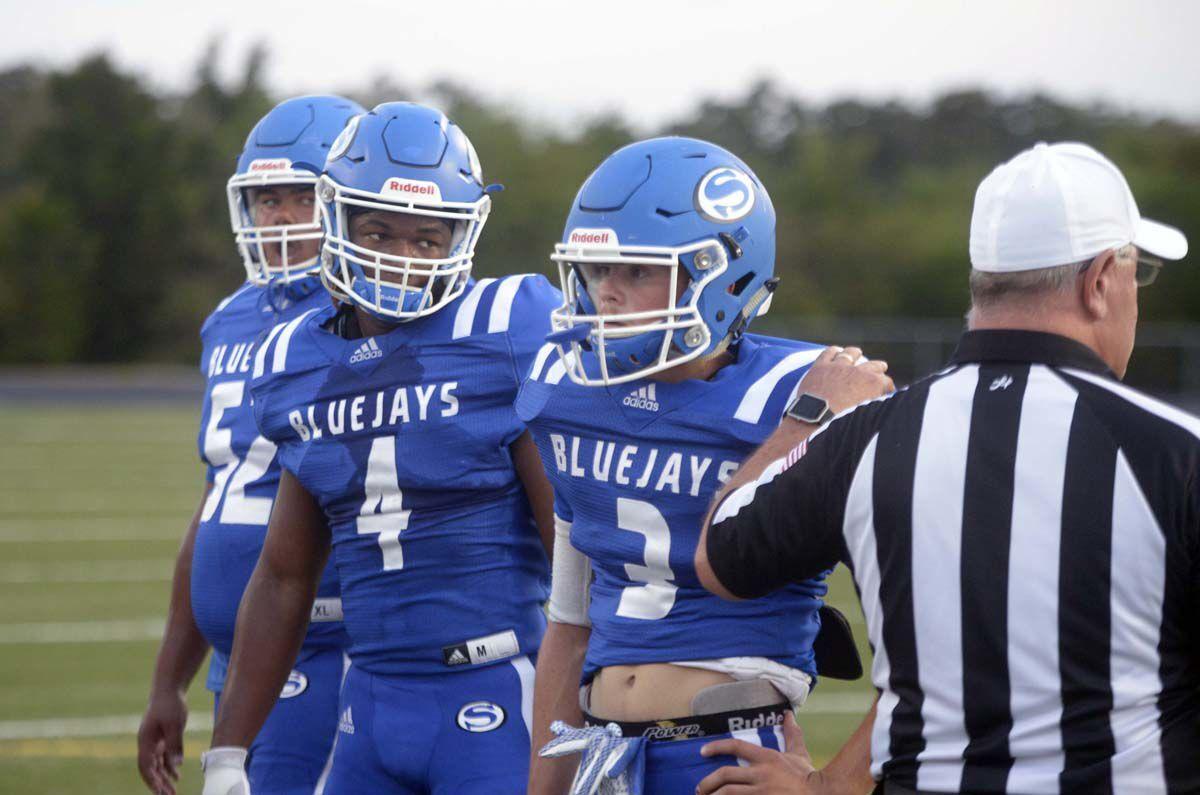 Bremond will host Normangee at 7:30 p.m. Friday as the Tigers and Panthers turn up the heat to start the 2020 high school football season in nondistrict play.
The high temperature for Friday's forecast in Bremond is 100, which will add fuel to the fire of what should be an intense matchup for the two Brazos Valley Class 2A teams. Normangee, now in District 11-2A Division I, and Bremond in 10-2A-II will meet in a third straight season opener.
"It's going to be hot, and you're talking about the heat being a major factor in who can be tough enough to endure the game," Bremond head coach Jeff Kasowski said. "But they are definitely skillful and we have our hands full with them.
"We spent five months just at home, so our bodies are not what they should be right now. Getting all these kids in shape is a major factor. It's going to come down to fatigue and who can deal with that the best."
The Tigers have won both previous matchups, topping the Panthers 40-28 last year and 63-23 in 2018. In last year's game, the teams went into halftime just a touchdown apart, and Bremond needed an unanswered touchdown in the third quarter to take control.
With second-year head coach Keith Sitton at the helm, Normangee returns most of its roster from last season's team that went 4-1 in 9-2A-I and beat Hawkins 51-36 in bi-district.
Meanwhile, Bremond is in a different situation, rebuilding about half of its starting lineup with just six starters returning on each side of the ball. The Tigers, who are ranked seventh by the Harris Ratings and are coming off a state quarterfinal run, lost JT Anthony, who ran for 2,203 yards on 249 carries last season, and defensive lineman JD Nutt, who had 121 tackles and forced four fumbles.
Kasowski's son, Seth, returns at quarterback this season. Hunter Wilganowski, a wide receiver and all-state linebacker, and TJ Grimes will be prominent receivers for Seth Kasowski as well as David Williams, who will play running back and defensive line. Riley Slafka and transfer student Jaray Bledsoe also will help lead the Tiger's defense.
Panthers hoping to improve offense
Burton is projected to win 13-2A-II by Dave Campbell's Texas Football, but the Panthers' offense still needs some work to reach championship form, head coach Jason Hodde.
Burton will try to tune up its offense and more when it opens the season at Holland at 7:30 p.m. Friday. Hodde said the Panthers will use the game a bit like a scrimmage as they work out mistakes and give newcomers a chance to settle in.
"We're going to treat this game with the same mindset," Hodde said. "It's just preparation for our district schedule."
Like all teams in Class A-4A, the Panthers only got to hold one scrimmage due to COVID-19 restrictions. Burton scrimmaged Hearne last week, and Hodde has a punch list of things for the Panthers to work on.
"Offensively our timing is a little bit off," Hodde said. "We're working a couple of new guys and our timing on offense needs to get a little bit better. Offense is usually a little behind defense at this point in time in the year anyway. We [also] have to tackle better. I thought a lot of times on defense we did the right thing, but we didn't tackle well."
The project on offense starts at quarterback, where Burton is looking at freshman Colby Beck and senior Cooper Lucherk for the starting spot. Lucherk previously played tight end, wide receiver and linebacker for the Panthers and will get the start under center Friday. Hodde called Lucherk a "tough kid and a great leader."
On defense, Burton will be led by veteran linebackers Weston and Waylon Hinze and Pierson Spies and lineman Jackson Dixon.
Burton hasn't played Holland in three years and lost 27-20 in the last matchup after giving up points early. Holland relies heavily on its rushing game and went undefeated in 13-2A-I last season.
"We have to limit the offense this week," Hodde said. "They run a ground control offense, so we have to limit big plays on first downs," Hodde said. "We have to tackle well. They're going to run the football a lot. They're very well coached and know their responsibilities very well, so we're have to counteract that and be a very physical football team."
Burton graduated four starters from last year's team that went 6-5 overall and 3-1 in 14-2A-II.
Snook, Caldwell to meet for first time
Coming off its second consecutive playoff appearance, Snook will look to lean on its consistent veterans this season. Nearby Caldwell, meanwhile, hopes to end a playoff drought, and the Burleson County residents will kick off their seasons in their first meeting on the football field at 7 p.m. Friday in Caldwell.
Both schools lost their Week 1 opponents to TAPPS' delayed start, and they turned to each other to help fill the gap in their schedules.
"I've talked to [Caldwell head coach Matt Langley] before. Even last year we were both new coaches, so we bounced ideas off of each other, and being able to play each other is just a different challenge," Snook second-year head coach Boone Patterson said. "We're taking it as the next step towards our goal of being competitive in district and making the playoffs."
Snook returns junior quarterback Garrett Lero, who was named offensive newcomer in 14-2A-II last year. Seniors Deshun Hamilton and Jermaine Kearney also return to the starting lineup as well as Snook's top three tacklers — David Davila, Justin Supak and Jaxson Briscoe. The Bluejays also return senior lineman Jason Barker and junior David Toler.
The Bluejays played in a tri-scrimmage against Ganado and Normangee last week, putting their younger players in the game-time environment for experience Patterson hopes will pay off when Snook hosts teams in its newly renovated stadium later this season.
Other 2A schools competing in the Brazos Valley on Friday include Iola hosting Thrall and Somerville hosting Cushing at 7 p.m. as well as Leon hosting Rosebud-Lott, Milano at Valley Mills, Hearne hosting Trinity and Centerville at New Waverly at 7:30 p.m.