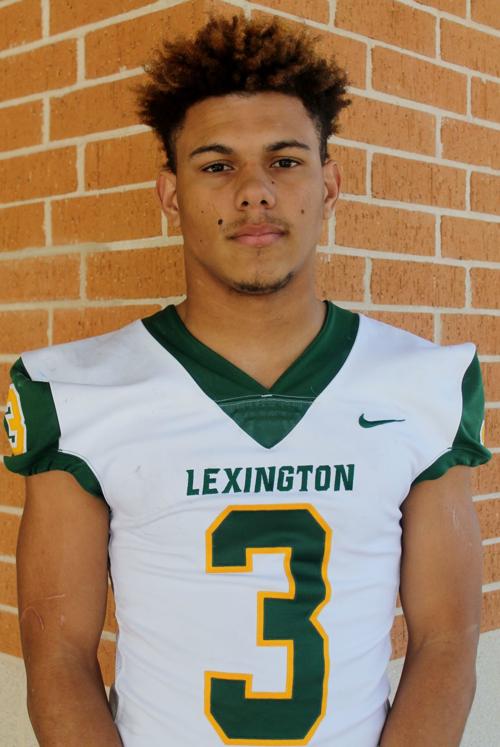 Player of the week: RB/LB Jarred Kerr, Lexington, jr.
Kerr led No. 7 Lexington to its third consecutive win in a battle of two Top-10 teams in its 35-34 win over No. 6 Rockdale on Friday night. The junior running back and linebacker had 231 rushing yards on 25 carries and three touchdowns, completed 3 of 6 passes for 46 yards and two more scores and added a 50-yard punt return. He was just as good on defense with an interception and 17 tackles, including the game-sealing one on Rockdale's late two-point conversion attempt.
Because of a technical error in The Eagle's weekly online poll, which normally picks the player of the week, Kerr was chosen by the sports staff.
Offensive player of the week: QB/WR/DB Owen Davis, BVCHEA, jr.
Davis had quite the showing in Week 3 in BVCHEA's 58-30 victory over the CenTex Chargers. The all-around junior had 102 passing yards for two touchdowns and 208 rushing yards for three more touchdowns.
Defensive player of the week: LB Colton Barbo, Cameron, soph.
Cameron got a big win on the road at rival Franklin and its defense remained strong throughout the matchup, only allowing the Lions to score 8 points. Barbo was a major part in stopping the run-centric offense with 16 total tackles, 12 solo tackles and 4 assists.
Special teams player of the week: K Vladamir Morales, Madisonville, jr.
Morales was perfect on kicks in the Mustangs' 24-7 win over Teague, going 3-for-3 on PATs and connecting on a 35-yard field goal.
Other top performances
• Centerville's Dillon Denman had eight catches for 133 yards and two TDs in Centerville's 30-14 win over then-No. 10 Thorndale.
• Snook receiver Deshun Hamilton paced the passing game in the Bluejays' 26-20 loss to Thrall, compiling 154 receiving yards on six receptions with two touchdowns. Hamilton's two touchdowns were bombs, a 43-yarder and an 84-yarder late in the fourth quarter to get within a touchdown of the Tigers.
• Quarterback Mason Hardy helped Normangee to a 48-15 win over Chilton, completing 13 of 14 passes for 229 yards and two touchdowns. He added 12 carries for 91 yards and two TDs.
• Normangee's Izaha Jones was Hardy's top target, reeling in seven catches for 132 yards and two touchdowns. The junior receiver also rushed for 63 yards and two TDs on six carries and even completed his only pass attempt for nine yards.
• Seth Kasowski was big again for Bremond in the Tigers' 43-0 win over Milano. The senior quarterback had 16 carries for 184 yards and three TDs and threw for 73 yards and a TD on 5-of-13 passing.
• In Cameron's strong defensive showing against Franklin, junior defensive back Jaidyn Sanchez bounced around the field with 10 total tackles, 5 solo and 5 assists, and one interception.
• Madisonville linebacker Jace Snook was all over the field against Teague, racking up 12 tackles and a tackle for loss.
• Somerville's Jeremiah Teague led the way last week, but the Yeguas came up short 30-29 to Leon. The senior running back and linebacker lit up the stat sheet with 205 rushing yards on 27 carries and two touchdowns.
• Rockdale senior running back Cam'Ron Valdez continued to help the Tigers offensively with 121 rushing yards on 18 carries, adding two touchdowns in their one-point loss to Lexington.
• One of two starting quarterbacks for Somerville, senior Lorenzo Vega used his legs in Week 3 and finished with 14 carries for 99 yards and two touchdowns. Vega also went 2-for-7 passing for 45 yards and punted twice for 43 yards.
Be the first to know
Get local news delivered to your inbox!