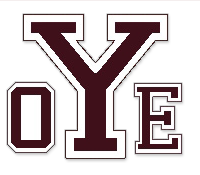 CAMERON — Bellville's Richard Reese rushed for 344 yards and scored seven touchdowns to lead the Brahmas to 54-41 shootout victory over the Cameron Yoemen on Friday night.
Reese had five touchdown runs, including a 67-yarder, a 49-yarder, and a pair of 26-yarders. His last 67 touchdown run followed by a 2 yard touchdown run gave Bellville a 54-29 lead. He also had touchdown catches of 4 and 40 yards as Bellville (12-4A-II) totalled 528 yards.
Cameron (1-1) was led by quarterback Zane Zeinert who threw for 183 yards and three touchdowns. Phaibain Bybaum added 115 yards rushing and two touchdowns for the Yoemen (11-3A-I), who were ranked ninth by Texas Football, but had the game's lone turnover.
Bellville (2-0) took a 21-7 lead after a quarter as Robert Briggs had 53-yard run and Reese scored on run of 26 and 49 yards.
Be the first to know
Get local news delivered to your inbox!