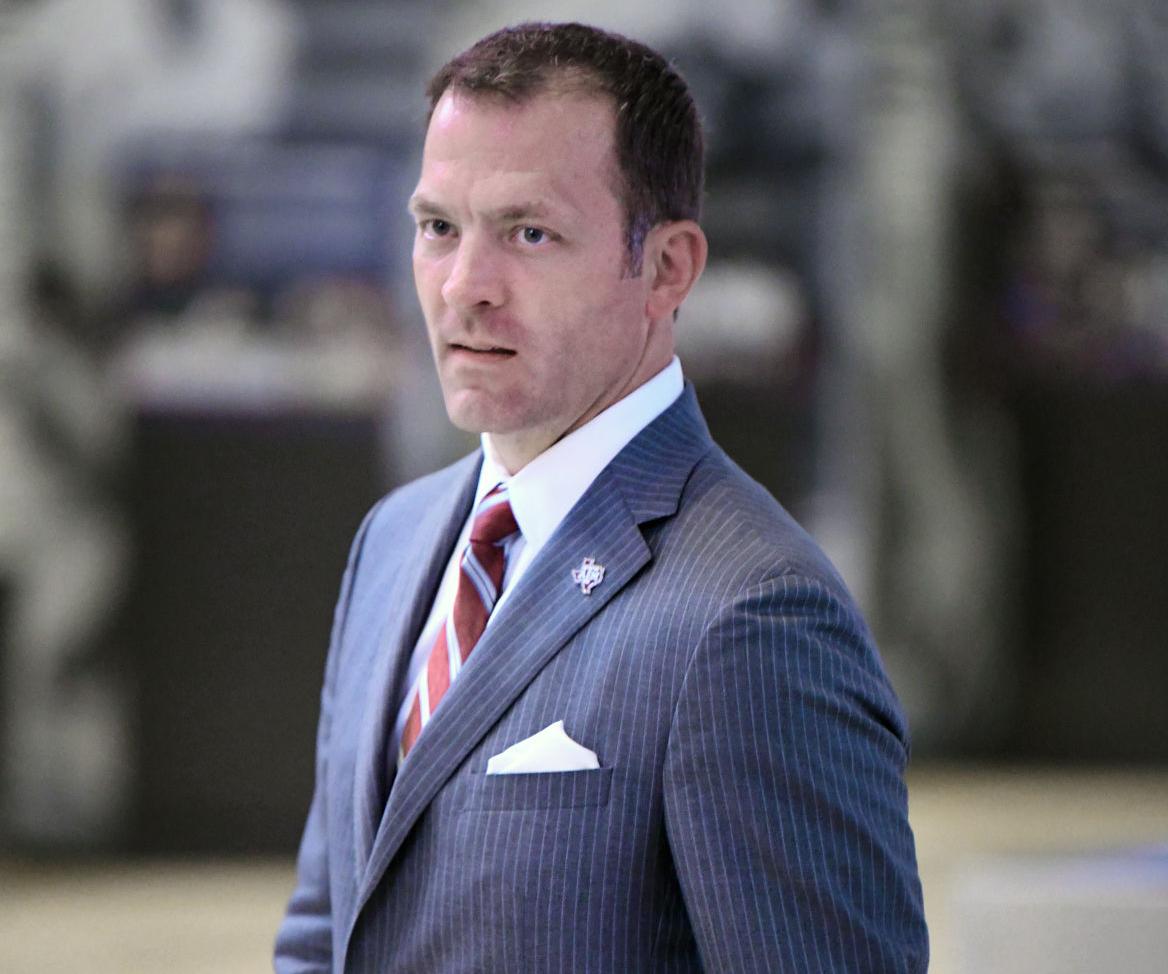 Athletic directors from the Southeastern Conference met Tuesday and will meet again Wednesday and Friday to discuss items including the fall football season, Texas A&M Athletic Director Ross Bjork said on the Studio 12 podcast with Andrew Monaco and Will Johnson on Wednesday. Bjork added the league's presidents and chancellors will also meet this week.
"I describe it as a check-in point for where we are," Bjork said of this week's meetings. "There might be an intermediate-type decision, 'Hey we're not making a decision on the entire season, but here's what we know today and we're going to make this decision.' That could happen this week because conversations are evolving."
"It is not appropriate to respond to anonymous sources and speculation. We continue our discussions focused on the return of fall sports, including football. We will announce any decisions at the appropriate time," SEC Commissioner Greg Sankey said in a statement responding to the Sports Illustrated report.
Earlier this month, SEC athletic directors met in Birmingham, Alabama, and SEC Commissioner Greg Sankey said following the meeting no decision would be made until the end of July.
"Let's see where we are at the end of this week," Bjork said. "There might be decisions. There might be, 'Hey, we're still at the yellow light. We're not at the green light and we're not at the red light, we're still at the yellow light.' That could happen. … There's just a lot of things that are now, I think and believe, coming together where we can make decisions, but perhaps there are intermediate steps along the way here."
Active COVID-19 cases among student-athletes
There are a "limited" number of active COVID-19 cases among all A&M student-athletes on campus now, Bjork said on Studio 12. A&M has yet to release an exact number of cases among its student-athletes.
Bjork said the entire football team was tested before mandatory workouts began on July 13.
"We had a few positive from that batch of testing, but we had less quarantine folks, meaning there wasn't as much social activity. I think the student-athletes are learning, but we had some positive cases. We wanted to do that proactively and that's how we've approached all of this is, 'Hey, let's be proactive, let's have frequent testing.'"
Bjork added he expects more cases among A&M student-athletes when more return to campus and begin practice and games.
"We can't just assume we're not going to have any cases," Bjork said. "That's why we have a plan, is we anticipate there will be more positive cases. We've had positive cases, we acknowledge that. … We know we're going to have more and it's really about how we deal with it."
No impromptu matchup with Texas
A&M is working to replace its nonconference game against Colorado that was canceled, but Bjork said on Twitter Wednesday that Texas won't be the Aggies' replacement opponent this fall.
Howdy Josh! Sorry my friend, ain't going to happen this year nor is this being discussed anywhere at A&M. I've been here over a year & no one from there has asked me to play them. Let's get this season going & keep moving forward 👊👍

— Ross Bjork (@RossBjorkAD) July 29, 2020
"Every now and then I'll answer this question," Bjork said on Studio 12. "I answered a question this morning. Somebody said, 'Hey, make this happen,' and just said, 'Look, it's not a conversation over here. We're not talking about it.'"
Last week, Texas coach Tom Herman told the Touchdown Club of Houston he hoped the Aggies and Longhorns could play again, adding the reshuffling of schedules due to the pandemic could pit the two schools against each other as soon as this year.
Bjork said there are no discussions to add the Longhorns to any future football schedules and he's had no discussions with Texas personnel about renewing the rivalry since becoming A&M's athletic director last June. The topic came up at the Texas Tribune Festival in September 2019, when Bjork and Texas Athletic Director Chris Del Conte appeared on a panel discussion. 
Bjork said on Studio 12 the Aggies' nonconference slates are full until 2029, and another home-and-home series is in the works for 2030-31.
"I don't know why it keeps coming up, but it does," Bjork said. "I guess boredom has set in. There's no live college sports right now, so let's talk about football games that aren't going to happen."
Masks at A&M athletic venues 
Masks will be required to be worn by fans at A&M this fall, under university guidelines. Bjork addressed the mask topic during his Studio 12 interview.
"One of the things as we get into rolling out our stadium plan is we're going to require, as a condition of admittance, fans have to wear a face mask," Bjork said.
As of now, A&M athletic venues will operate at 50% capacity, per Gov. Greg Abbott's orders, Bjork said, which will put Kyle Field's capacity at just over 50,000.
Aggies not moving up season opener
The NCAA Football Oversight Committee issued a blanket waiver on Monday allowing FBS programs to move Week 1 games up to Week 0 (Aug. 29), but Bjork said on Twitter Tuesday night the move is "not on the table" for A&M.
Not on the table for us.....

— Ross Bjork (@RossBjorkAD) July 29, 2020
A&M is slated to begin its 2020 football season at home against Abilene Christian on Sept. 5.