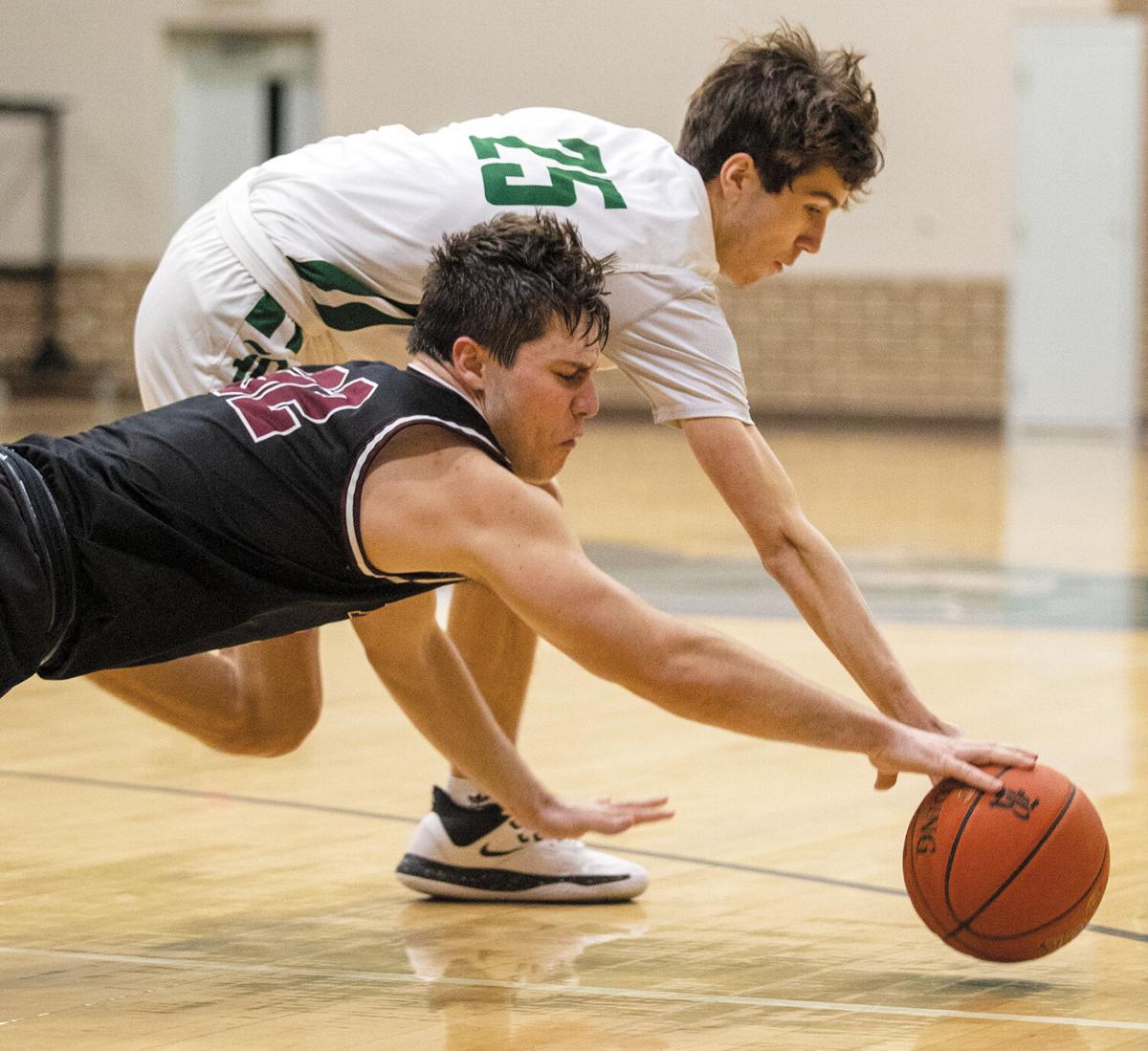 If there was a bingo card for adversities faced in a season, the A&M Consolidated boys basketball team might be the winner.
Between having an inexperienced roster, going into quarantine twice due to COVID-19, falling to the bottom of the district standings, losing a senior starter to appendicitis and being put on pause again by a historic winter storm, the Tigers have gone through it all this season.
Yet despite the trials, Consol found a way to rally for an eight-game winning streak to finish District 19-5A and reach the playoffs. The Tigers will face Montgomery Lake Creek in the Class 5A bi-district round at 8 p.m. Monday in Madisonville.
"I believe we are battle-tested, whether it's been playing multiple games within a week's time, also having to sit out due to COVID issues," Consol head coach Andrew Daily said. "I think we have become accustomed to that this year with realizing this is what we're faced with and the guys did handle these trying times in a great manner. ... Hopefully we can still feed off of what we did before we were hit with this big ice storm."
Before the big turnaround came a troublesome loss at home to College Station on Jan. 12. After losing to their school-district rivals, the Tigers had a full team meeting, and the discussion served as a turning point in their season.
"We said a lot of things we'd been holding back but needed to be said," Consol guard PJ Tisch said. "Just told people what they needed to work on, how they can improve, and I feel like that brought us closer together, because once everybody saw how close we were to each other to be able to tell each other these things, we started playing a lot better together."
Three days later, the Tigers snapped a four-game losing streak with a convincing road win over Rudder. Tisch said his dad told him after the game he noticed Consol played like a team.
The momentum built from there, even after missing two weeks due to COVID-19 protocols. Consol played six games in 10 days and surged from the bottom of the district standings into a tie for second place. The Tigers weren't able to play their final game against district-leader Katy Paetow because of the winter weather, putting them in third place in the final standings due to tiebreakers.
"It's been really fun, because in the first half of the season we weren't really having too much fun with losing, kind of got tired of it," Consol senior guard Jayden Smith said. "But over this span of six games, and we won them all, we've definitely gotten [closer], and it's been exciting to spend more time with these guys."
Coming into the season, the Tigers were young and inexperienced, returning just three seniors with minimal varsity experience. Daily said the team has leaned on its seniors in pivotal moments.
"I think it has, in some type of way, benefitted us to have a lot of guys see that coming together as a team is the way we're going to be successful," Daily said.
Two of those seniors are Tisch and Smith. They've been good friends since first meeting at the Pebble Creek basketball court right before their freshman year of high school soon after Tisch moved to College Station from Round Rock.
Smith is just 5-foot-10 but has found ways to utilize his strength to be an effective rebounder at power forward. Over the summer, Smith shed 20 pounds, allowing him to increase his stamina.
"I can stay on the court longer. I'm not as tired," Smith said. "My overall speed and agility [has improved] since I'm not carrying that weight anymore."
At guard, Tisch said he serves as a facilitator and not so much a scorer and sought to improve his defense over the offseason.
Tisch was sidelined in the middle of district play, however, after suffering appendicitis on Jan. 16, the day after the Tigers' win at Rudder. He missed just one game, though, since Consol's team had to quarantine due to COVID-19. He also surprised the team by returning unannounced during a practice.
"I don't think anybody was expecting me to be back that fast," Tisch said. "People were calling me an old man when I walked in because I was hunched over. I couldn't stand up straight with them cutting through my abs. It was just a very warm welcome, and it made me feel like this is a family, not just a basketball team."
With the Tigers back at full strength and the winter storm gone, Consol is gearing up for Monday's playoff game against Lake Creek after returning to practice Saturday.
"They do a great job with moving the ball around and creating shots and great opportunities for shooting a 3 ball," Daily said of Lake Creek. "I believe it should be a great game. We're just going to have to stick to what we feel has been the foundation for our program, and that's continuing to play sound defense, play team basketball as usual and utilizing our strengths."