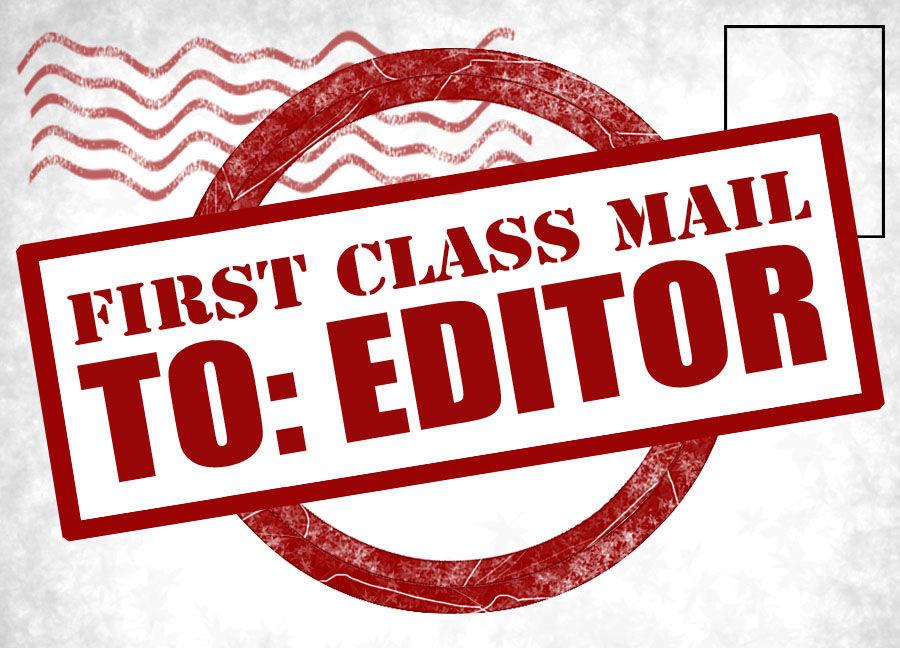 Approach to legislating is humane and pragmatic
I am writing to encourage you to vote for Janet Dudding for Texas House of Representatives, District 14. Janet's approach to legislating is both humane and pragmatic, an approach we sorely need in the upcoming session of the Texas Legislature as it faces the daunting task of taking care of Texans and our state while also dealing with shortfalls caused by the pandemic.
I first got to know Janet while traveling with her on two fact-finding trips to the South Texas border. I noted her keen interest in discovering how state legislative policy affects the various challenges we encountered there: state law enforcement and its interface with immigration, generational poverty, payday lending, affordable housing. Janet queried experts and local residents closely to find out how she might help solve these problems — evident in our own district and across the state as well — when she becomes our representative.
In numerous forums since then, I have listened to Janet combine her deep understanding of budgets and her enthusiasm for finding new sources of state revenue with her equally strong desire to provide Texans with the affordable access to health care, clean energy jobs, and safety and security our state so badly needs.
As a former Texas A&M and city of College Station employee, Janet knows how local and state governments work and is committed to finding bipartisan solutions to the urgent problems confronting us, working for healthy people, healthy wages and a healthy planet.
Go to Janet's website at www.janetdudding4texas.com/issues/ to learn more about her position on these issues and then plan to join me and vote for Janet Dudding for Texas House of Representatives, District 14.
---
Candidate has an impressive record in the Legislature
Having known John Raney for more than 50 years, I speak from firsthand knowledge as to his character and record of political success.
While serving in the Texas House of Representatives he voted to cut property taxes, fund pre-K programs, supported increased funding for low-income public education while cutting reliance on Robin-Hood wealth-transfer payments, and supported teachers' pay raises, benefits, and assistance to retired teachers while increasing the state's share of public education costs. John voted for legislation which provides more than $5 billion in statewide property tax relief by lowering school property tax rates by an average of 8 cents per $100 evaluation in 2020 and 13 cents in 2021. John voted for legislation which provides more than $5 billion in statewide property tax relief by ensuring taxpayer dollars are used responsibly by requiring districts to conduct efficiency audits before going to voters with a tax increase.
He also helped create a statewide consortium connecting school children to mental health services.
John supported the legislative requirement which increased the minimum age to purchase cigarettes and tobacco products. He supported Hurricane Harvey relief payments of more than $2 billion from the state Rainy Day Fund and supported legislation prohibiting any government agency from abusing any Texan or business on their religious affiliation.
Excellent leadership, character and experience describes John Raney.
---
Keep our president and first lady in our prayers
President Donald Trump will continue to be our leader of this country. He will be reelected and take charge of all the political aspects of this campaign. He has been here for the purpose of probating our country from all intakes of this life of rewards.
He is the only president who has corrupted sources that have actually caused major concerns because of future disturbances. He is a man of his word. He will continue to make this country a better place to live. He acts only for the good of our country to make sure our soldiers at war over immigration issues. We should continue with his escape of this horrific sickness and guide him back to his purpose in life.
Keep our prayers out there for him and the first lady to get through this sickness.
---
More qualified to be Brazos County attorney
Earl Gray is the more qualified candidate for Brazos County attorney, and I confidently recommend him for the job.
During my 24-year tenure as Brazos County attorney, I worked with Gray when he was a prosecutor in the Brazos County District Attorney's Office and during his time as a criminal defense attorney. Gray has both the experience and temperament to serve Brazos County as an effective county attorney.
The Brazos County attorney represents the state in the county courts at law, justice of the peace courts and serves as legal counsel for the commissioner's court. Gray's experience in these areas combined with his managerial skills make him an excellent choice for this important position.
Please join me in electing Earl Gray as our next Brazos County
Retired Brazos County attorney
---
Good qualifications to be county attorney
With the retirement of the current Brazos County attorney there is a need to fill the spot with someone to replace a very good man.
There are two good men running for the position: Republican nominee Earl Gray and Democratic nominee Fred Medina.
I have known both for many years. In reviewing their experience and vision for this office, it is incumbent on me to recommend a vote for Earl Gray.
He is a board-certified criminal defense attorney. He has practiced in Brazos County for more than 20 years. He has been a prosecutor as an assistant district attorney for Brazos County. He has handled cases ranging from misdemeanors to capital murder in state as well as federal courts. He is experienced in how the law affects victims as well as those accused of crimes.
He brings a unique qualification to the race: He has a degree in business administration from Texas A&M. He used that degree to manage Walmart, setting up supercenters throughout the United States. He managed many employees as well as the logistics of opening the new facilities. This management experience will benefit him in managing the office of Brazos County attorney and its many employees.
On top of all these qualifications, he is an excellent family man.
Will you join me in voting for Earl Gray for this important position of Brazos County attorney?
---
Incumbent has experience and knowledge
Bob Brick, a candidate for reelection to the College Station City Council, offers outstanding experience, knowledge and commitment to all members of our community.
Some in our community are mistaken in their claims that the current members of the College Station City Council have made decisions that do not benefit the business community.
They have suggested that the current City Council is more concerned about quality of life issues — such as maintaining safe and strong neighborhoods, supporting core services and other community facilities — than they are with providing direct assistance to businesses that have suffered greatly during this COVID-19 crisis.
The criticism is difficult to understand. Consider a few facts and actions: The city council has reduced the 2021 budget by approximately
$30 million, maintained the current tax rate, provided more than $900,000 in city funds for rental and utility assistance and distributed or approved for release more than $2 million in local and federal funds in support of our residents (through rental assistance and other programs) and local businesses (through payroll supplementary funds and others.)
The mission of the city and the city council is "to promote and advance the quality of life for the community." How can any of these actions — including the "quality of life" issues — be viewed as not supporting every group in our community? They can't.
Reelect Bob Brick to Place 1 on the College Station City Council.
---
Would look at the ins and outs of every vote
I am writing to suggest that you vote for my friend and fellow worker in Christ, Jane Sherman, for Brazos County commissioner.
As Jane and I have worked to serve the community together, I have known her as a compassionate, thoughtful and careful person who strives to listen to and address the concerns of people on different sides of an issue. She's passionately devoted to making real improvements. With her strong background in mission work, community housing advocacy and business, she brings a much-needed set of priorities and experience to the table.
Our county is starving for elected officials who care enough to act on how policies affect our most vulnerable neighbors. Jane has shown that she cares with her actions in working to ease the housing crisis in the county. Jane knows that we all come up together. She is truly someone who strives to love and respect everyone with her actions.
Personally, she inspires me to be a better and more compassionate listener. Imagine having more elected officials in this county who really listen to us.
Jane is not anyone's tool, nor is she anyone's fool. She seeks out this position because she wants to work toward a better Brazos County for all of us.
She's a very hard and thorough worker. Once she applies herself to something that she feels passionate about — which always seems to be service of others — you know that she's in 110%. Additionally, you can be sure that she would look at all of the ins and outs of any decision she makes that would affect others. She's conscientious and intelligent like that, as I've witnessed firsthand.
I urge you to do yourself and the whole county a favor on (or before) Nov. 3 and cast your vote for Jane Sherman.
---
We should revive civility and compromise
I am writing about the letter by Fred G. Anderson (Eagle, Oct. 8). Much of it rang true to me. But, though I am not a registered Democrat, a few things he said seemed as contradictory as the letter he was critiquing.
It is true Donald Trump said he would lower taxes and he did, primarily to the advantage of the wealthiest among us.
Anderson wrote, "Vote for the future based on the past. Violence should not determine America's future." Hear, hear! And, when have we ever before encountered such sly encouragement of anger and discord from an American president? Never.
He said we would have less government and more opportunity with Trump. Joe Biden, he said, tends toward socialism. I doubt whether any of that weighs heavily on the minds of the thousands of Americans who suddenly have lost jobs through no fault of their own, and are desperately seeking means of food and shelter just to survive — in our own country.
A Republican can send chills merely by saying the word "socialism." I wonder if Anderson deposits a Social Security check every month, as I do. And I fill out reams of forms at doctors' offices and the hospital — some must be federal. I'd say we are a little socialistic already. It certainly hasn't lessened during Trump's tenure.
Anderson wrote, "Let's revive civility, compromise and the rule of law, and even try to be kind to each other." So well said.
Catch the latest in Opinion
Get opinion pieces, letters and editorials sent directly to your inbox weekly!